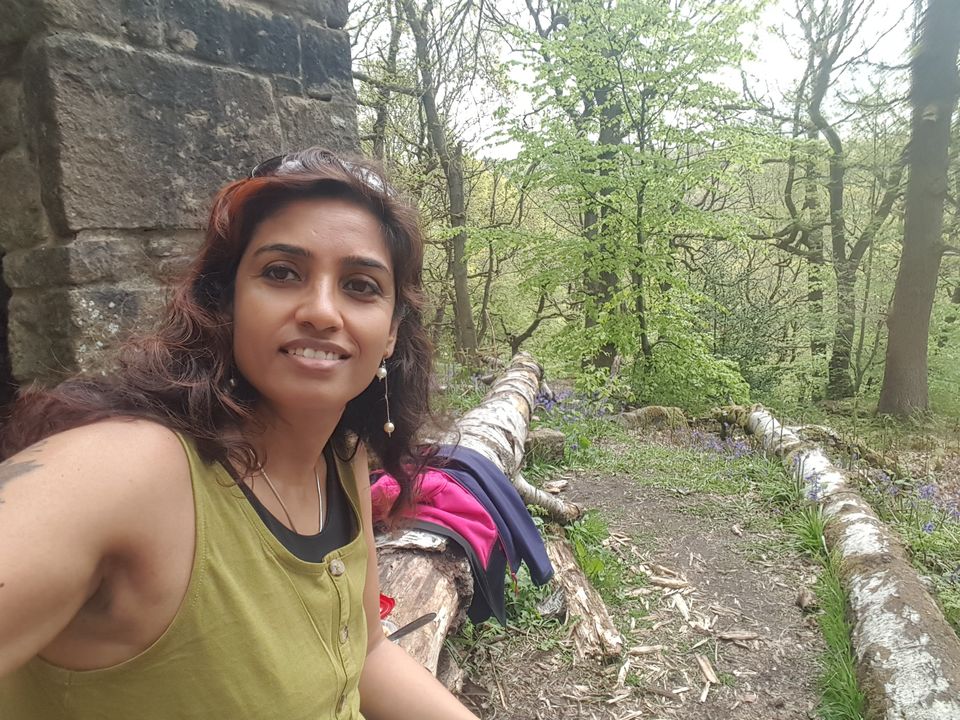 I was looking for a less crowded place to go during the extended weekend, but using public transport. On my last walk from Filey to Scarborough, I had a chance encounter with a cyclist who mentioned Peak district. When I googled about it, I was surprised to find that there were train services to Hope Valley and I also found some circular hikes from various train stations. So I made a plan - YES, this time I made a full trip plan for 3days covering 5 walks, and here is A Quick Reference Guide To The Best Peak District Walks
Peak District Best Walks Plan

Day 1
Grindleford Circular Walk – 8 km
Hathersage Circular Walk – 11 km
Day 2
Hope Circular Walk – 11 km
Bamford Circular Walk – 8 km
Day 3
Edale Circular Walk – 13 km
Grindleford Circular Walk
I got off at Grindleford station. There is a little pub just outside the station, which was fully packed like the train I was on a few minutes ago. I am not a happy person when I see too many people during my hiking trips. Anyways, I started my walk, following the I downloaded from letsgopeakdistrict.co.uk
The Woodland
Within minutes I could see the Pedly Gorge and it was such a relief, it looked amazing and quiet. Soon I learned my path does not go along the gorge, which was disappointing, so I followed the map.
After a few minute's walk, the path led me into the woodlands, and immediately it was a treat to my eyes - I could see that both sides of the footpath were covered by bluebells. I took this opportunity to sit here to have my breakfast and enjoy the beautiful environment I was in. After enjoying my breakfast in the open air, I followed the organised footpath along the river.
Out In The Plain
I went ahead enjoying the sight and was soon out of the woodlands and in plain land and the footpath continued along the river. At one point I crossed the river and hit the main road where the path took a turn back towards Grindleford.
When I crossed the main road and entered the footpath, I was surprised to see nothing but plain land as far as I can. I was the only soul around there and it was amazing. I always like to find a few areas like this on my walks to enjoy the solitude. The footpath soon led me to the valley viewpoint and it continued along the ridge.
I sat there for a few minutes and proceeded along the footpath that crossed the main road again and led me to the woodlands from where I started the walk. When I came nearer to the station and with the view of the Pedly Gorge, I was tempted to go along the gorge.
But I took a small detour and came back to the station as this time I wanted to stick to my plan. With enough breaks and reaching late by an hour, I could still complete the walk to catch the next train to Hathersage just as I had planned.
Read more about my travel at Selvi's Odysseys
Follow me on Facebook, Instagram and Youtube 😃😍