Boat ride is magical in the calm waters of river Ganga. I visited Banaras , also called Kashi in december, which is peak winter season there. But as soon as you enter the river in boat, you will forget all about anything else. Our guide or the boat person was really helpful and knowledgeable and was telling us all stories related to ghats and the ancient kings.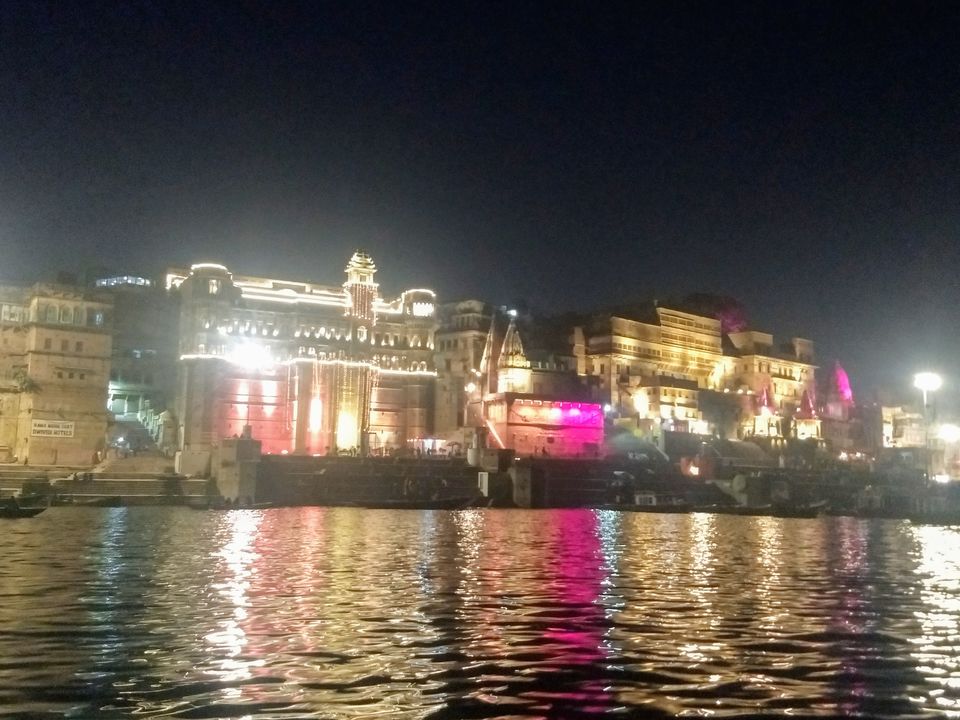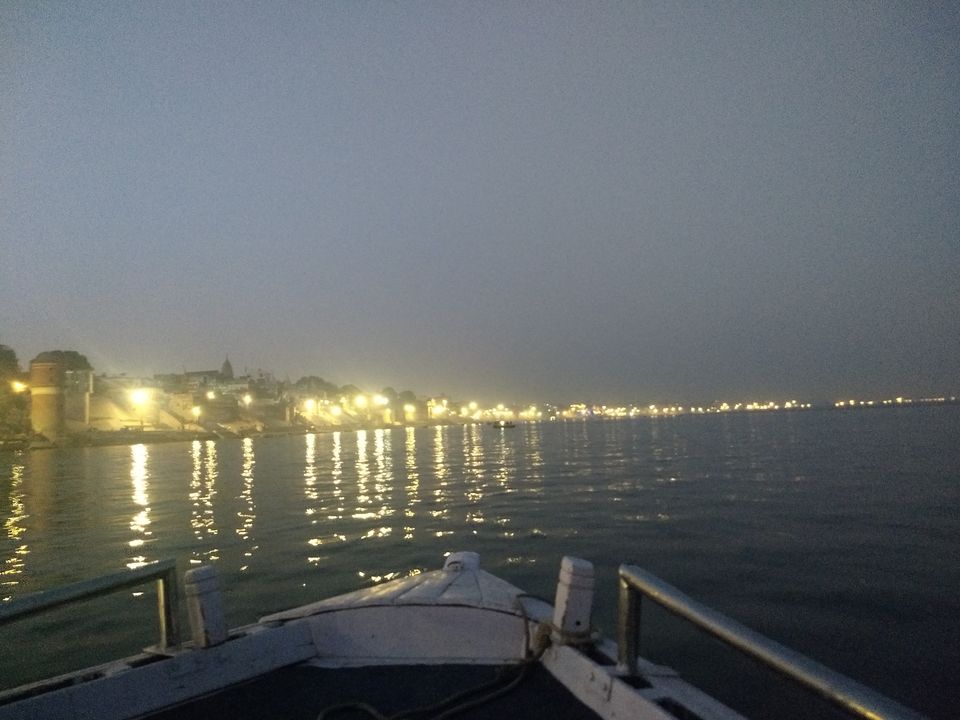 And then when all the boats get together at one place for the surreal Ganga aarti, the view is a treat to behold for eyes and ears. One must visit and experience this atleast once in a lifetime. Experience is different when you are standing on the ghats and entirely different from the boats, when you are facing the pandits doing aarti.
Ghats look beautiful in broad day light as well. Aarti takes place twice in a day, once in morning and another at evening. Try attending anyone, but from the boats, which costs around 50/- inr per person in any of the open boats.