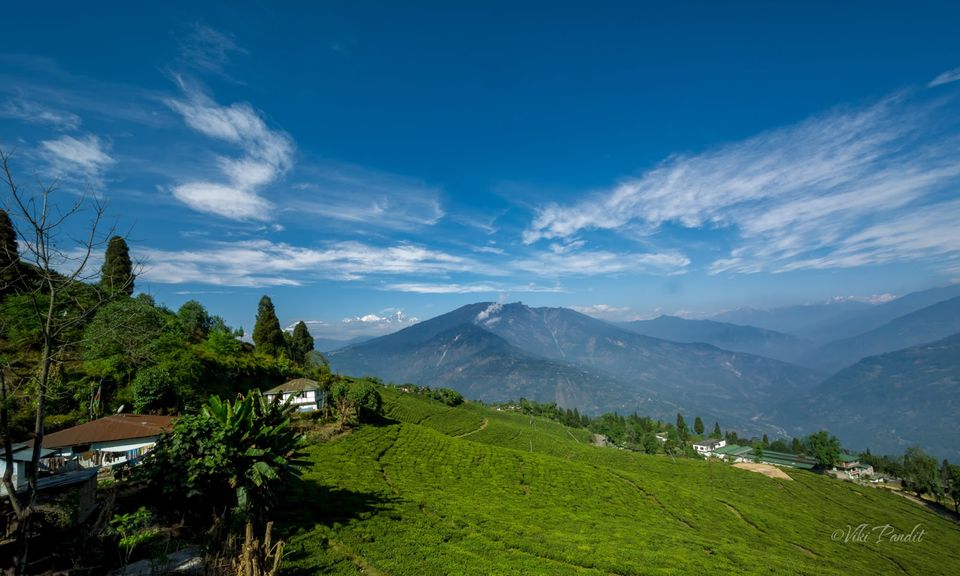 In July, the package tourists of summer have departed and the Sikkimese town Pelling. So, if you want a quiet break and don't mind the occasional shower, then this is it. The main attraction of Pelling, situated at an altitude of just under 2,000 m, is that it offers eye-poppingly close views of the mighty Khangchendzonga National Park and surrounding mountain ranges. It is form here that ardent trekkers set off to explore these heights.
Singhsore Bridge
If you aren't up for that sort of adventure, you can still take in the mountain views from the comfort of your lovely hotel. Wrapped as it in natural beauty, there's much to see and do in Pelling. The Kangchendzonga waterfalls are considered among the most beautiful in Sikkim. Active through the year, they surge with renewed vigour in the rainy season. Visit also the Khecheopalri lake, amidst thick forest. One of Sikkim's sacred lakes, it is a place of beauty and sanctity. If you want to hit the rekking trails, we recommended the three-day monastery trek: Pelling-Khecheopalri Lake- Yuksum - Tashiding. It follows quiet paths through some of the most fetching parts of the Northeast.
Khangchendzonga National Park
Khangchendzonga National Park
Visit also the Darap Village to experience up close the life and culture of the indigenous Limbu people. Here, you can visit traditional houses, watch dances, sit in on story-telling sessions and participate in handicraft making as well as local farming. There are also a number of opportunities for volunteering with community programmes.
Darap village
Reach: From Kolkata, fly into Bagdogra. From here, pelling is 140 km away and you hire a taxi for the distance.
Stay: For a truly unique experience, opt for the homestays organised by the Darap Eco Tourism Committee in Darap Village.
Shop: There's a range of wooden artefacts here. You can also buy wollens and Tibetan thangkas as souvenirs.