You can read more about my travels on my website, www.experimentalexplorer.com

Travel period: November 2017
Number of days: 3
Travelled with: Family
Places covered: Pench national park
Starting/Ending point: Hyderabad
My likeness for nature, wildlife and photography, and a curiosity to meet Shere Khan in his natural habitat, took me to the Mougli land, Pench national park.
I took a train from Hyderabad till Nagpur, and then a taxi to Pench. I was planning to take the jungle safari from the Turia gate in Madhya Pradesh, so I stayed in one of the resorts close to the gate. There are two safaris per day from Turia, one in the morning from 6A.M. to 10A.M., and another in the evening from 3P.M to 6P.M. You can make online reservations for these from https://forest.mponline.gov.in (I will recommend making prior reservations, especially around the weekend). I stayed there for 2 days and did a total of 4 safaris, two in the morning and two in the evening, and I spotted a tiger in one of the morning safaris. Tiger sightings are more probable in the morning, and more the number of safaris you do, better the chances of sighting the big cats, so plan accordingly.
Apart from the Bengal Tiger, the jungle is also home to many other species of animals and birds. Here is what I saw:
Birds: Indian Roller, Peacock, Junglefowl, Pipit, Collared Scops Owl, Vulture, Crested Hawk Eagle, Kingfisher, Rufous Treepie, Racket Tailed Drongo, White-bellied Drongo, Parakeet, Grey Hornbill, Malabar Pied Hornbill, Woodpecker, Green Bee-eater, Stork, Red Wattled Lapwing, Brahminy Duck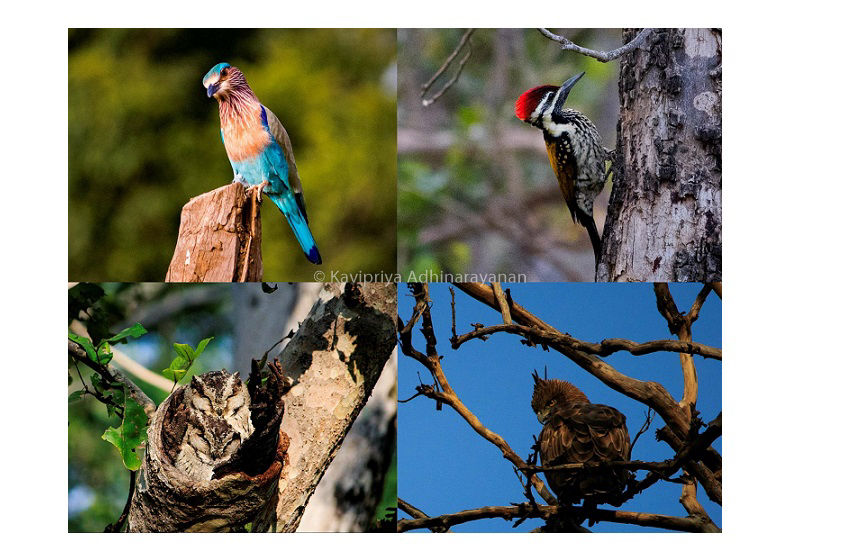 Animals: Tiger, Spotted Deer, Sambhar Deer, Nilgai, Indian Gaur, Elephant, Wild Boar, Jackal, Langur, Common Monkey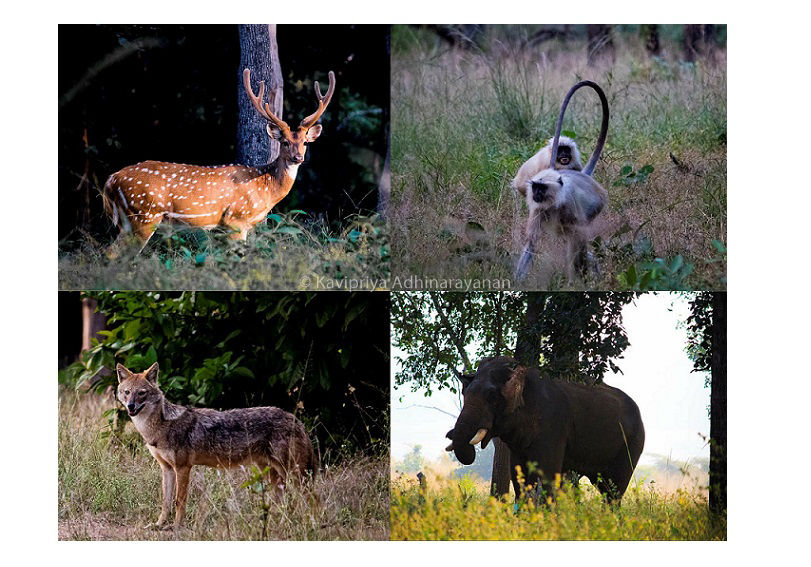 Apart from the above, with beautiful scenery, fresh air, chirping of birds, and the rare roar of a tiger, it was a great experience overall. If you concentrate too much on spotting a tiger, you might miss out on rest of the experience. Enjoy the journey through the jungle as a whole and rest assured that you will not come back disappointed.
You can read more about my travels at www.experimentalexplorer.com