The journey to Ananthgiri hills is more beautiful than the destination itself. Here is a quick peek into the pictures to get you started before I list down the itinerary and other details: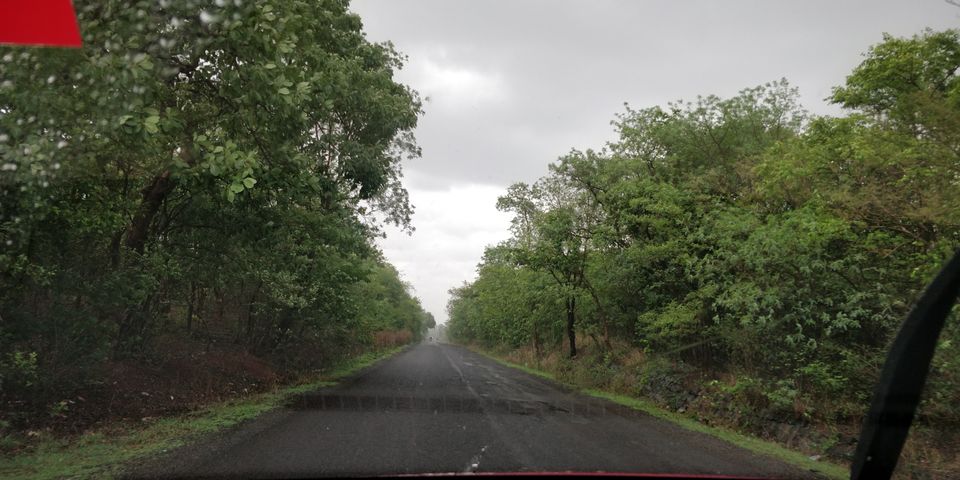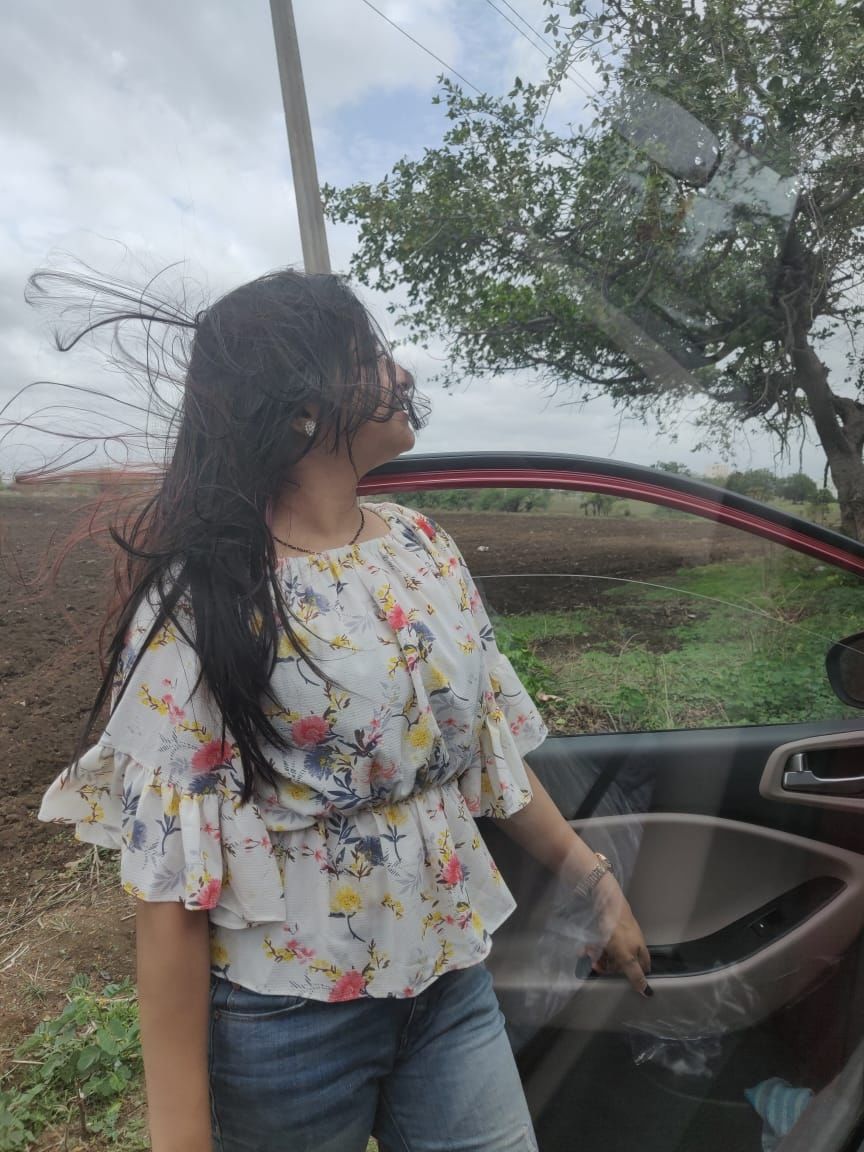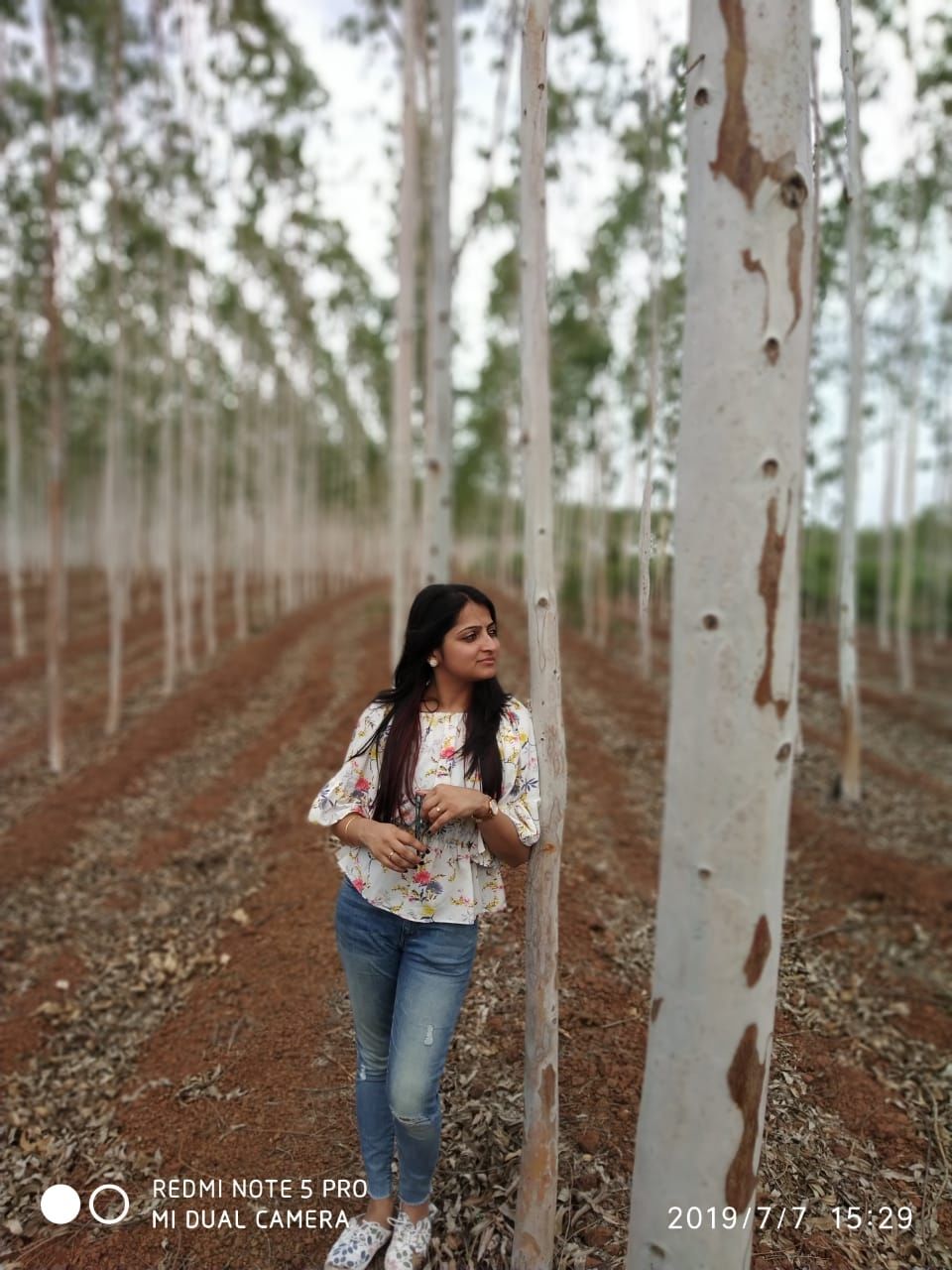 Route :
The above pictures are clicked on the way to Ananthgiri hills. It is around 90 kms from Hyderabad and takes maximum 2 hours one way, even if you are driving at a speed of 60km/hr. Route taken -- gachibowli -> Chevella -> Vikarabad - Ananthgiri.
Which is the best time to visit?
Rainy season, of course. What's better than the 'rain drops falling on your head' or cool breeze brushing against your face! You can try winters as well but summers (or Feb to June) is a strict no. Yes Feb is almost summers in HYD.
Timings:
We started at 9am, reached at around 11 am, finished lunch by 2 and were back by 4 pm. ( All of this along with 4 stops in between to click pictures). You can start earlier if you'd like to do a lot of sight seeing in and around Ananthgiri.
How to travel?
You can either hire a cab or take your own car, or just go on bikes (do remember to carry your raincoats).
Do you have options to eat on the way?
Not many (good ones). There are a few after you cross chavella where you can stop by for chai. I'd suggest carry some snacks along!
Once you reach there, where to go?
We headed straight to the view point (see the pictures below) unless you want to explore temples and everything that's around Ananthgiri.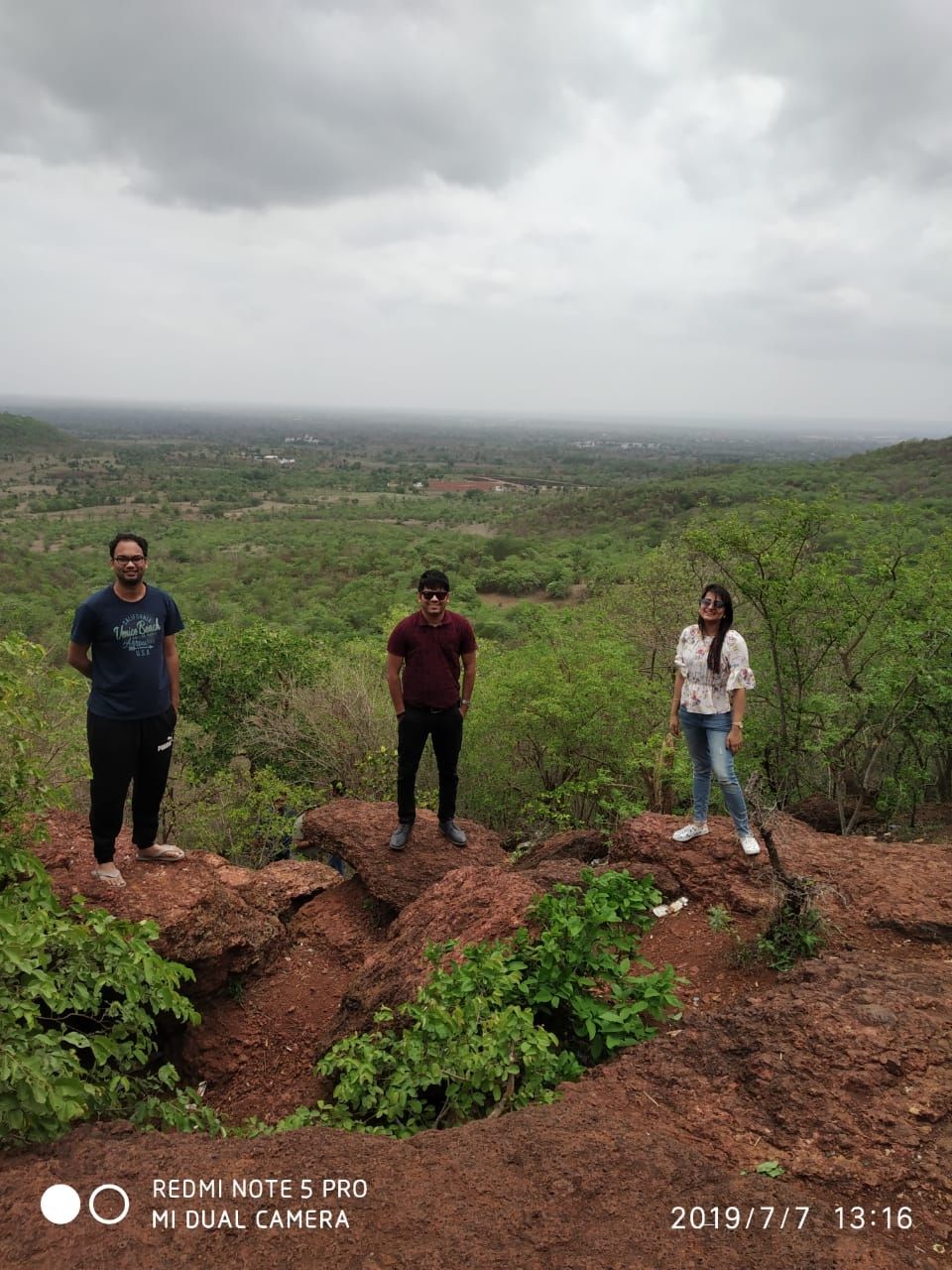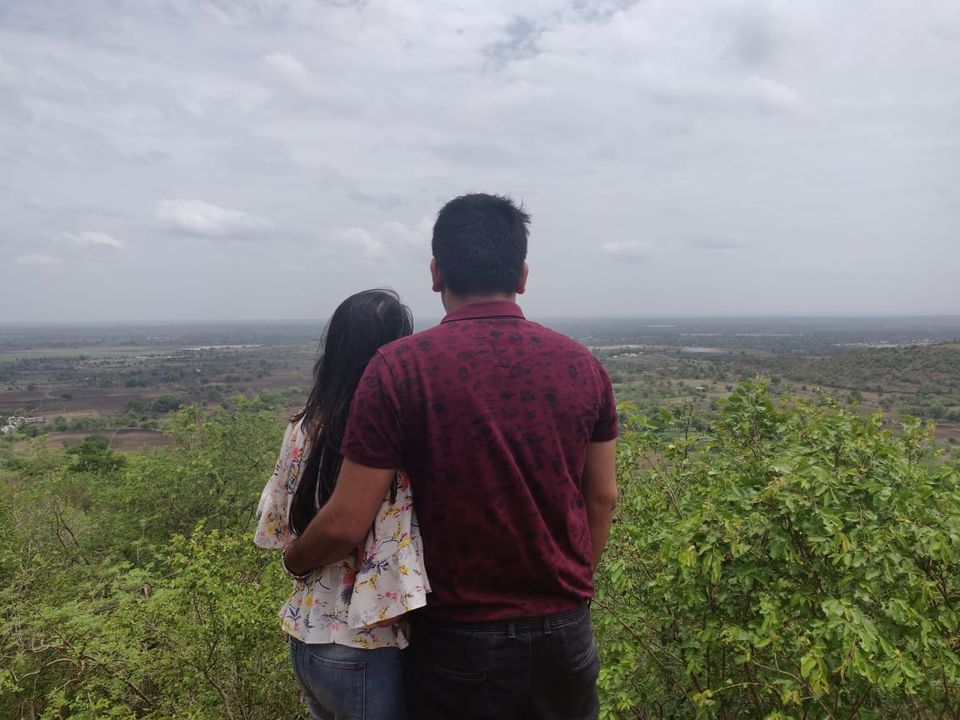 It was scenic. If you have a few more hours to kill, you can hang on to the trees just like this: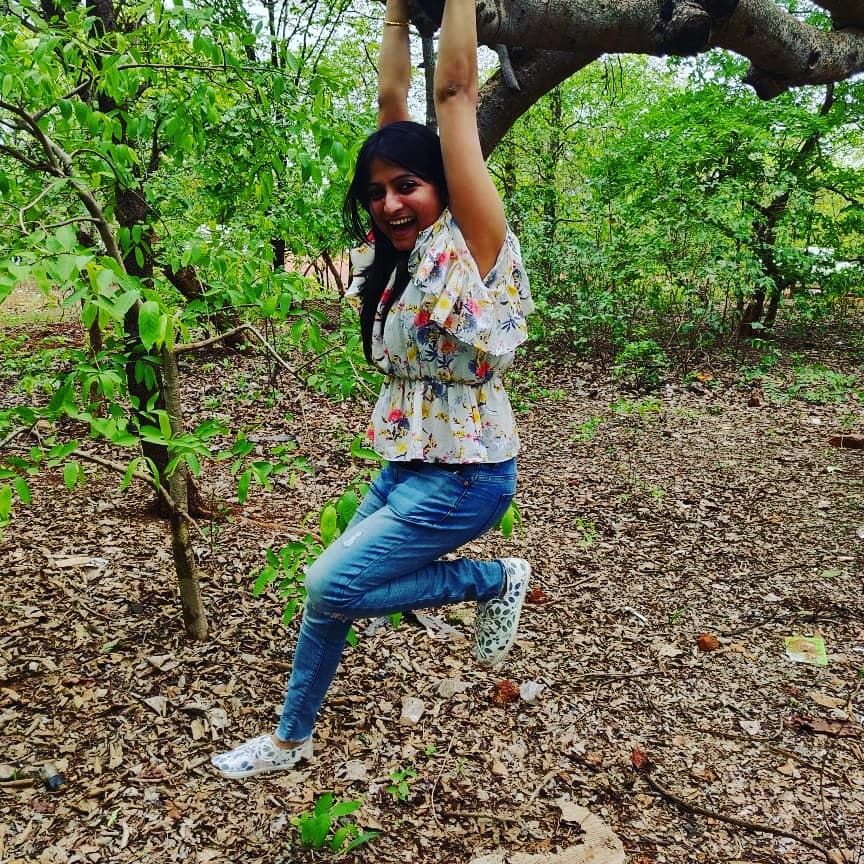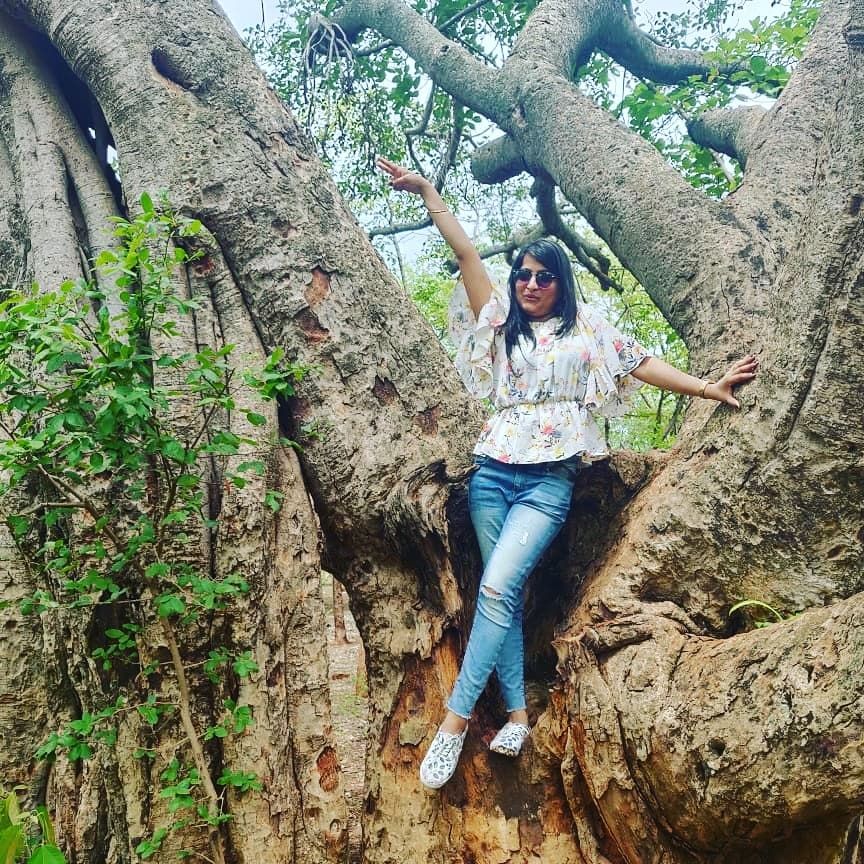 Lunch time:
Of course, it's afternoon by now and you need to 'lunch'. We did explore the most visited place called 'Haritha Resort' which is about 1km from the view point, but found that the queue was too long and there was a limited variety. BTW, they have a buffet system priced at INR 120 per person. If you are okay to wait for some more time, you can head back towards vikarabad and look for a restaurant called 'Annapurna Hotel' which serves decent lunch (all cuisines). Sorry I don't have a picture to share since I was too hungry to make time for pictures. :)
Few points to make note of before you leave-
-This trip is more enjoyable if you do not have any planned schedule. Just get along with your close ones, get on to the road and drive towards it. It's for people who want a quick escape from the city life.
- Carry some snacks along
- Carry an umbrella (if travelling during rainy season)
- Please do not litter the view point
- Google maps may not always tell you the exact route. Ask people around for he view point. (One route was closed when we went).
- There are many petrol stations that come on the way so you need not worry about fuel.
Last but not the least, carry a tripod along, else you'll have to struggle like we did: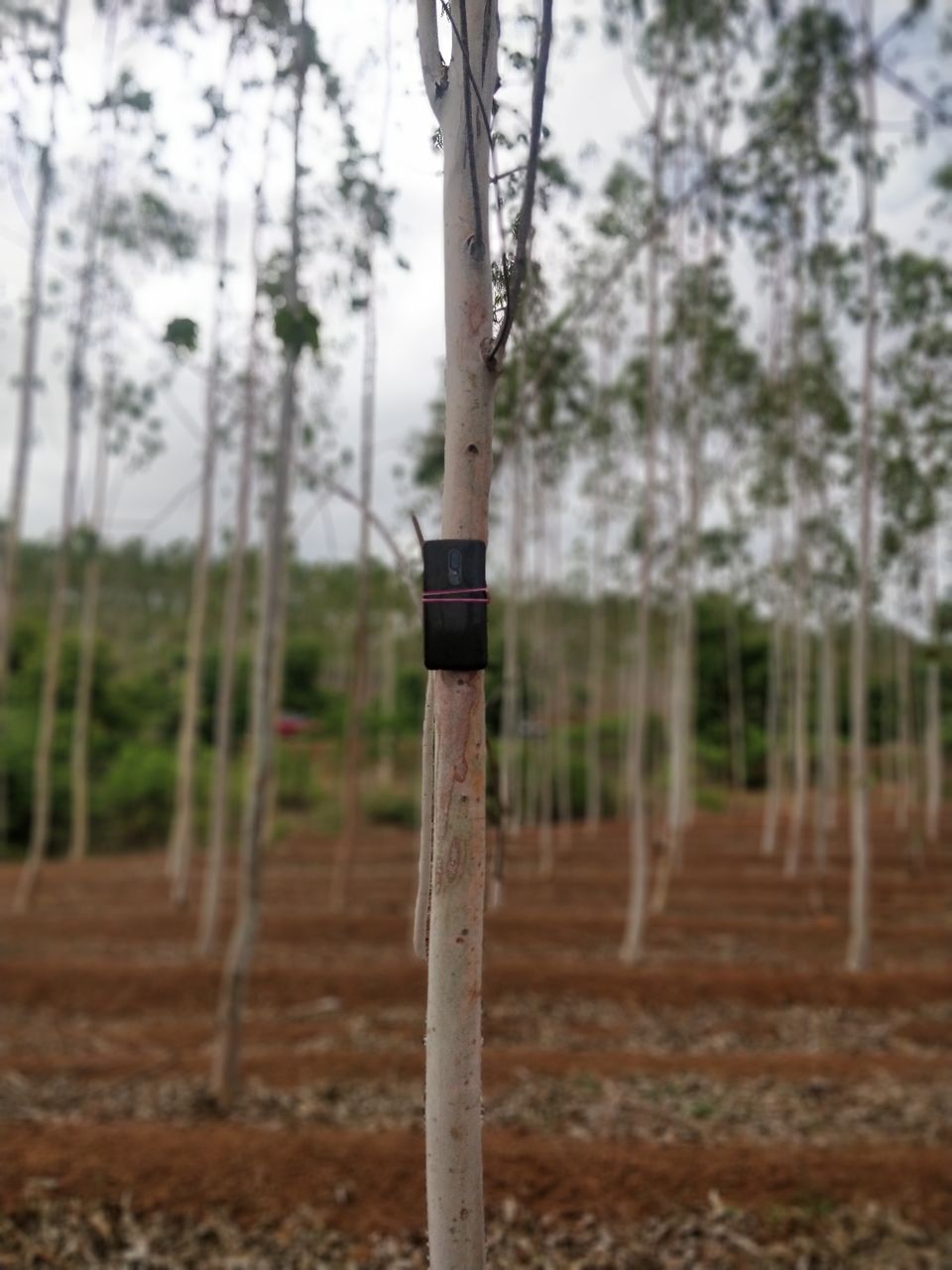 Was this blog useful? Please like and share with your friends. If you have any more questions, please do reach out to me (comment section) I'd happy to answer them.
Have a safe journey :)