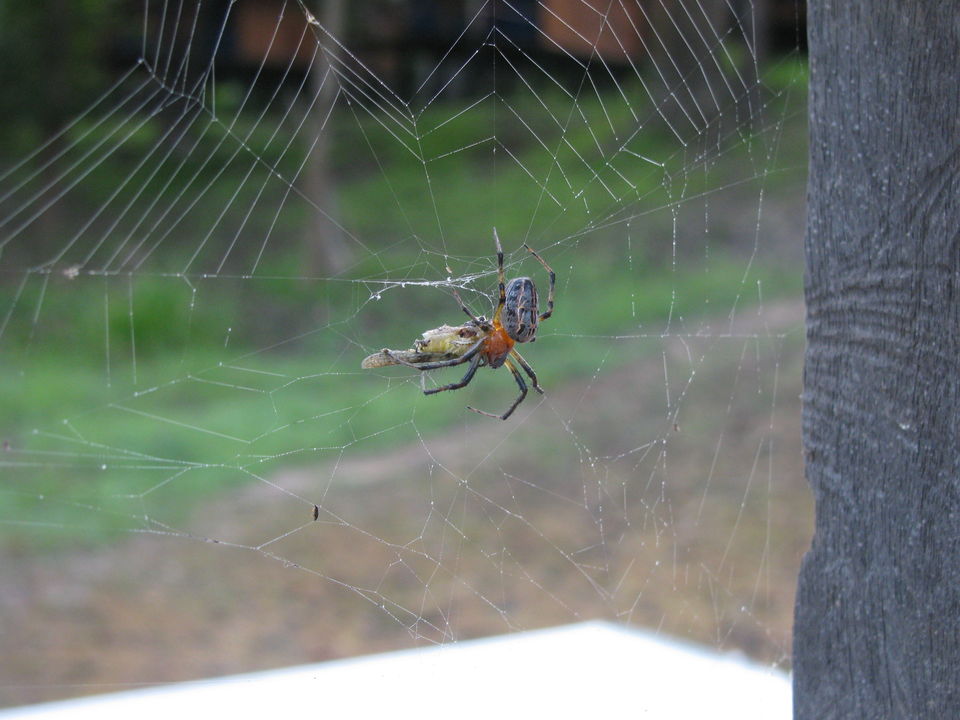 Part 3 of the series of my blog posts about Peru.
The two most popular places to visit in the Peruvian Amazon are Iquitos (northern part of peru) and Puerto Maldonado (to the south of Peru).
Iquitos vs Puerto Maldonado
Can't really say which is better since I've only been to Iquitos. If you select Iquitos, don't stay close to the town. There are lodges which are about 100 kms away from Iquitos (like muyuna) where you have higher chances of seeing wildlife, its better to go there.
After checking a lot of reviews online, we opted for Muyuna Amazon lodge, Loreto, Peru. This place is about 100kms (3 hours) downstream Iquitos, along the Amazon river. With no electricity (solar lights and chargers for camera batteries) and no cell network, its a good break from our usual city life.
You will get to see and do nearly all of what is mentioned in it. If you decide to go to Muyuna like I did, I would say the three sunset package is good enough, you get to do most of what Muyuna has to offer.
I won't go into the details of the itinerary as it could be found at this link. What I think would be useful to you is the preparation for Amazon. I had to refer multiple websites and links to prepare for the trip, so I'll try and put most of the information you will need on this page so you don't need look elsewhere.
Yellow fever, malaria, vaccinations
People in the lodge claim that they have not had any cases of yellow fever or malaria reported by any of their visitors. I'll admit that I didn't take any vaccinations and I didn't have any problem (It was too late until I decided to get them). Having said that, it is safe to get a vaccination so your vacation would be worry free. It would be good to get hepatitis A and B, Yellow fever vaccinations. Some used malaria tablets, but it comes with side effects.
How early should I get the vaccine?
Its advised to get it about 2 weeks before traveling. That would give ample time for it to take effect and give you time if you fall sick after taking the vaccine as some people do.
Can I get the vaccine in Peru?
Yes. I've heard that the 24x7 clinic at Lima airport administers Yellow fever and some other vaccines.
How to minimize getting bitten by mosquitoes or insects at the Amazon?
Insect repellent having deet
Long sleeve shirts and long pants
What kind of clothing and essentials should you take along?
Because of the tropical climate, its hot and humid all throughout the year. Long shirts and pants are the best. Some prefer cotton as its comfortable to wear, but some prefer fast drying clothing.
Other things you may need - headlamp, torch, spare batteries, flip flops, lot of socks, swim suit, hat, sun screen, rain poncho (available at muyuna), binoculars (to watch the birds), plastic bags and/or laundry bags, toiletries, camera, cash (in case you need to buy something at the lodge).
You would be provided with tall rubber boots as a prevention to snake bites and for navigating through wet areas, so you don't really need to carry any specific shoes.
The wildlife that we seen
Caimans
Piranhas
Pink dolphins
Parrots, Macaws, lot of other birds (don't remember all their names)
Squirrel monkeys, Owl monkeys, Howler monkeys
Sloths, Tarantulas, Emerald Tree boa, Iguana