"Everything that can go wrong, will go wrong" - Murphy's Law.
This was what a wise man called Murphy stated some years ago but I experienced it first hand this year only.
So, the story goes like this. A friend of mine from graduation, we'll name him Raj, had started an adventure travel company and was organizing a Lake Side Camping at Bhandardara Lake. Being a free weekend, I decided to join him. However as he was based out of Pune, we coordinated that we will directly meet at the campsite.
That's the point when Murphy's law starts taking effect. On the eve of the journey, Raj says he is in Mumbai and travelling to Pune, so it would be better if I join him. Since I was alone, I agreed. We started from Mumbai at 7.30 PM and a 3 hour journey turned to 7.5 hour journey as we reached his home at 2.30 AM. That's just tip of the iceberg.
Bhandardara is around 5 hours ride from Pune (it was 3 hours from Mumbai, didn't realize that then) and Raj had booked a self driven rental car that was to be picked from a place. That day technology decided to give us a hard time as the ever reliable Google Maps was making us do rounds around the place where the car was parked. After 30-45 mins of search, we reached the car, however the car had to be unlocked through the phone app as the keys were in the car. Another example of technology leaving us high and dry as we continuously called the customer care explaining our problem on a cold winter Saturday.
We got access to the car after someone from the company came up with a spare key and we finally started our journey, 4 hours delayed.
First two hours of our journey were smooth, barring a few traffic hiccups. Our problem started shaping up after we stopped for refueling the vehicle. Around halfway mark, when Raj was driving, the vehicle started giving bumps and jerks. We still carried on our journey for 2 more hours till we stopped for a restroom break at a small village, around 1 hour away from our destination.
Fun or should I say mayhem started when we got back in our vehicle and the car refused to start. We were stuck in middle of a ghat road in a small village, with no network on our phones and the sun setting fast. There was no mechanic available in the village and we couldn't contact the customer care due to unavailable network.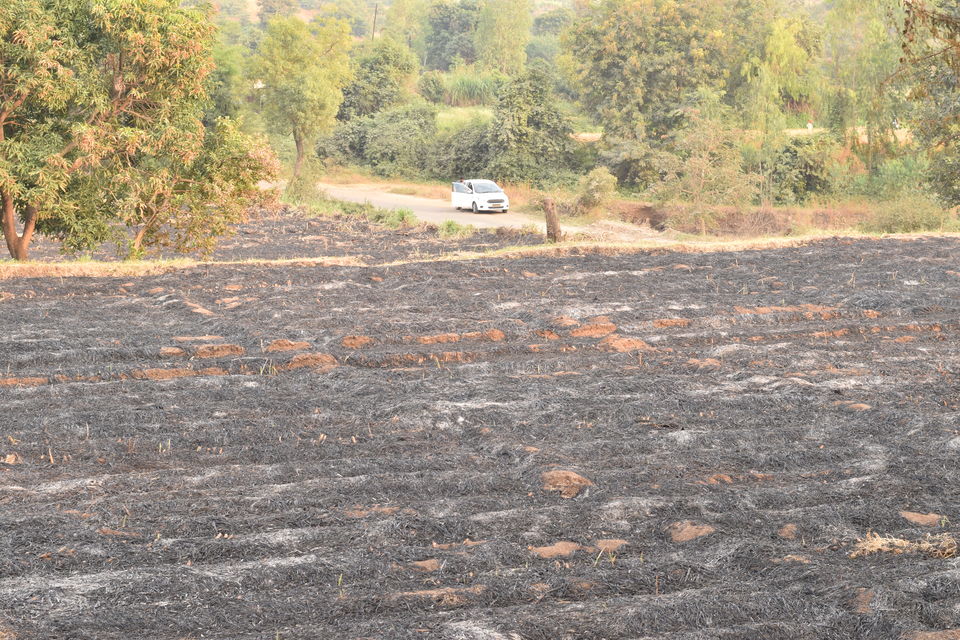 It had started getting dark and we had to figure out a solution. Somehow we got through the camping company that we had booked and the guy informed that there is a mechanic in nearby village, but our car had to be towed till there.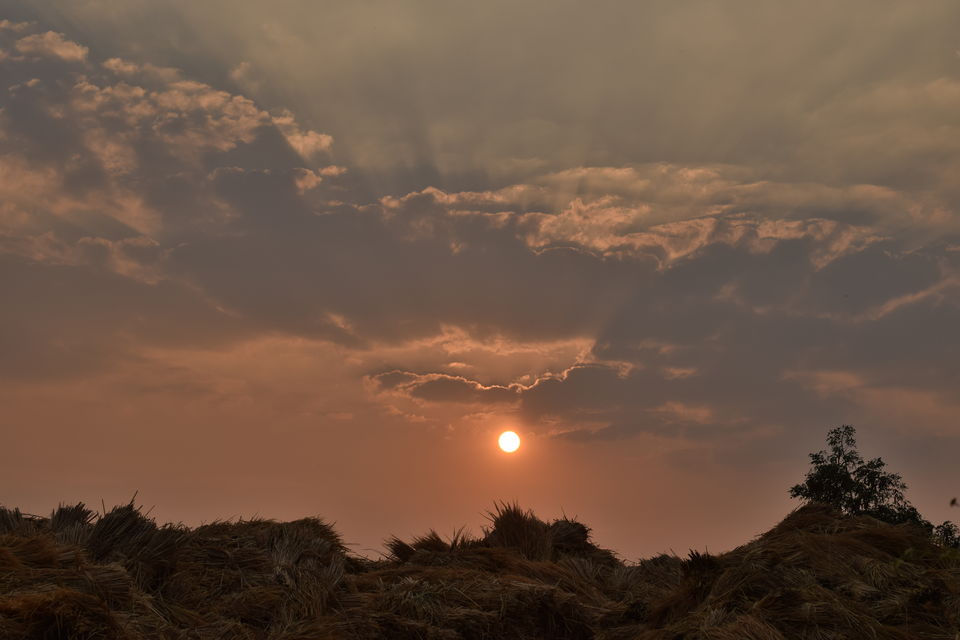 Through some contact we found a guy who had a pick-up truck and explained him the situation. However he said he'll charge ₹2000 to tow the car, to a village only 3.5 km away. After a while, we convinced him for ₹1000 and hopped in the back of the van battling the chilly winds in the countryside.
Somehow we were able to get the car at the mechanic. After doing a routine check up, the guy asked to give ignition and the moment he saw the situation his 1st comment was, "Sir, aapne diesel car me petrol bharvaya kya?" Yes.... You have read it right. We fueled our diesel variant car with petrol, and it was a funnily annoying situation for us at that moment as we couldn't digest the fact of our horrific mistake. 
The car had to be kept at the garage, we took lift from the camping company person who got us to the camp site, 13 hours later we had embarked upon this journey. We missed the sunset, we missed the boat ride and the only food available was the last part of barbecued veggies and some dal-rice. 
They say, travel is a great teacher. I couldn't agree more on that. So, if you see signs of things going wrong, act upon them in time to avoid disasters in the course of the journey, so that you don't have to experience a bad trip.