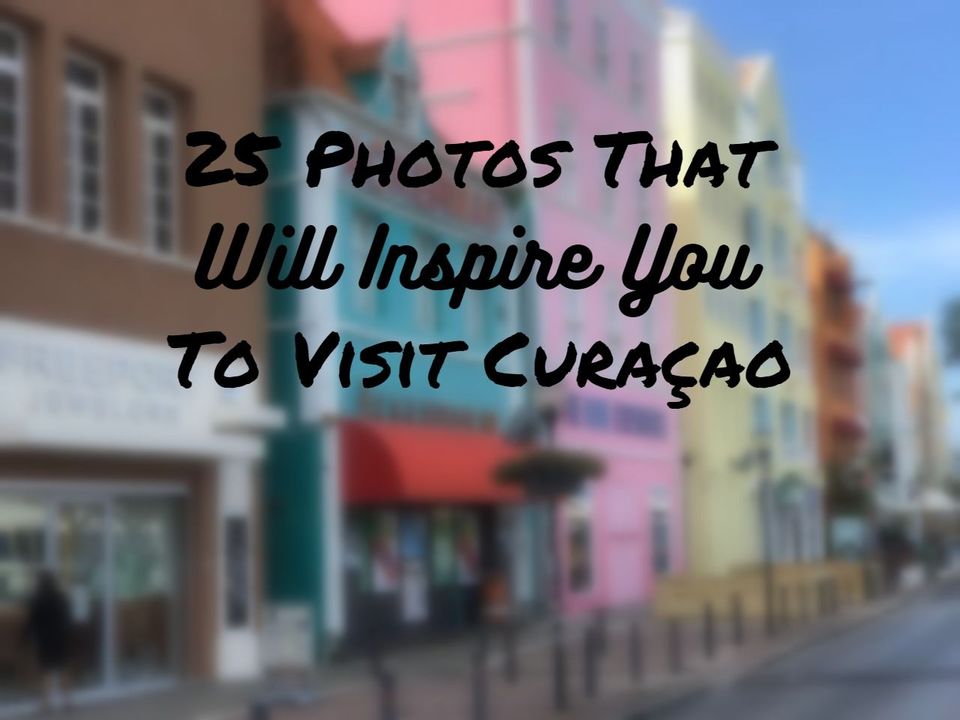 As the plane descends towards the runway, you will feel like it's gliding on the water. That is how close it gets to the sea. The Curaçao airport is on the edge of the island, hence the view while landing is something in between gorgeous and hair-raising.
Curaçao is an island country in the Caribbean region and is one of the territories of the former Netherlands Antilles. The Dutch influence is particularly conspicuous in the capital city of Willemstad, with plenty of colonial architecture, museums and cafes.
We recently visited Curaçao preceded by a trip to Aruba. Because we intended for a relaxed, laidback vacation, we skipped Bonaire, which stands for the 'B' in the ' ABC Islands ', a popular island grouping in the Dutch Caribbean, and is known for its diving and water sports activities.
The Caribbean generally conjures images of white sand beaches, crystal waters, palm trees and Piña Coladas. Curaçao is that, and so much more. We had had our share of beach-time back in Aruba, so we decided to ditch the par for the course regime, rent bicycles and explore Curaçao for what it is - a colorful, happy place with tons of character.
Safe to say Curaçao is the ' Rainbow of the Caribbean ' (We could make this an official thing! Curaçao Tourism, are you listening?)
A common word in Papiamento - the official Curaçao language - is Dushi, and it is used to express endearment and affection. You'll spot this word at a lot of places, and can slip it in wherever you like!
Because we didn't follow an itinerary, I won't recommend one. While you might find many suggestions about things to do in Curaçao, here are some photos that will make you fall in love with this beautiful Dutch Caribbean island.
Colourful Architecture
After Venice's island Burano, I don't think I've seen a place as colorful, if not more. All the hues blend together and make Curaçao look like a box of crayons.
While islands are mostly about their beaches, this beautiful island country has not only "Blues" to offer, also "Yellows" and "Pinks".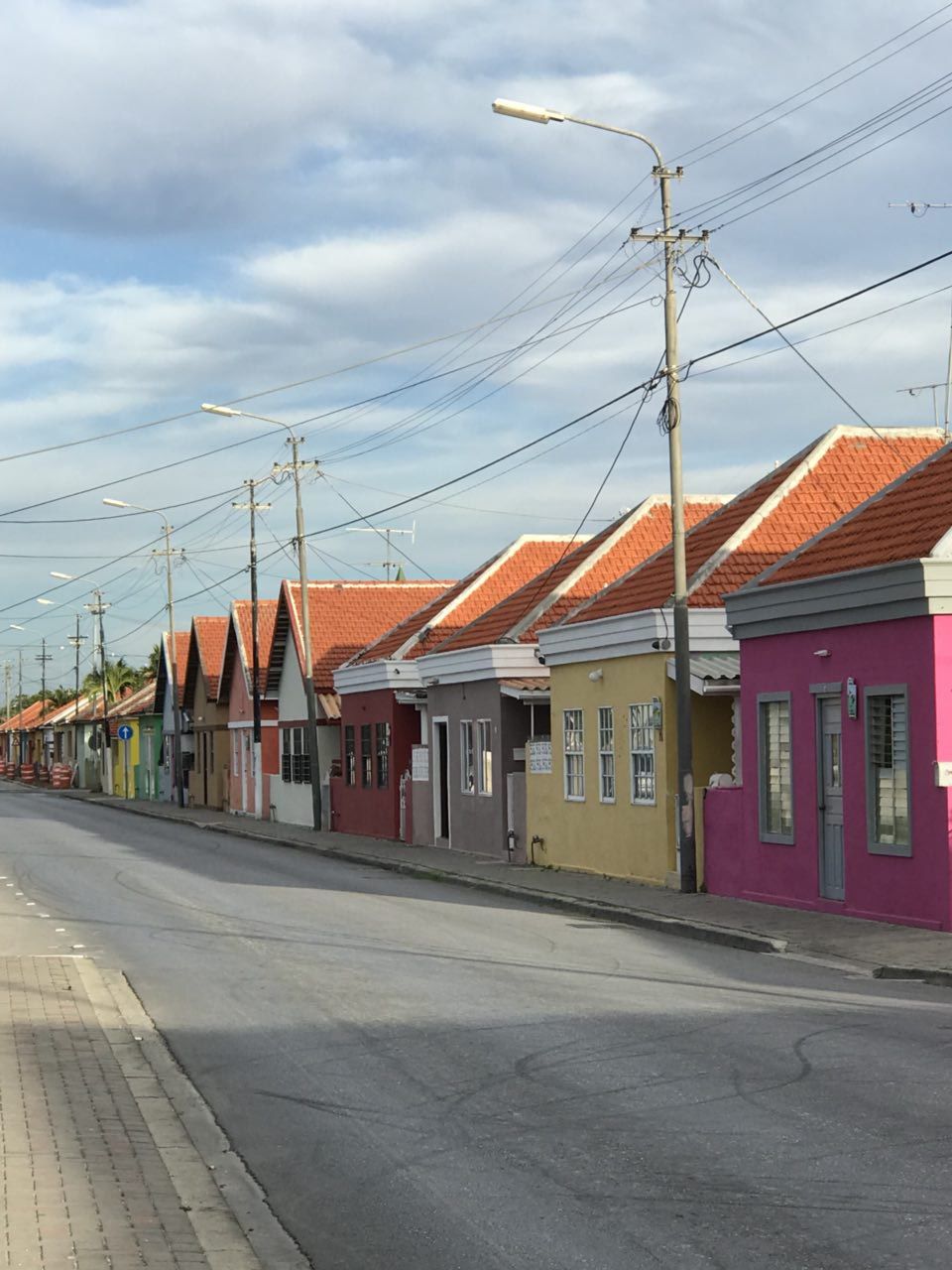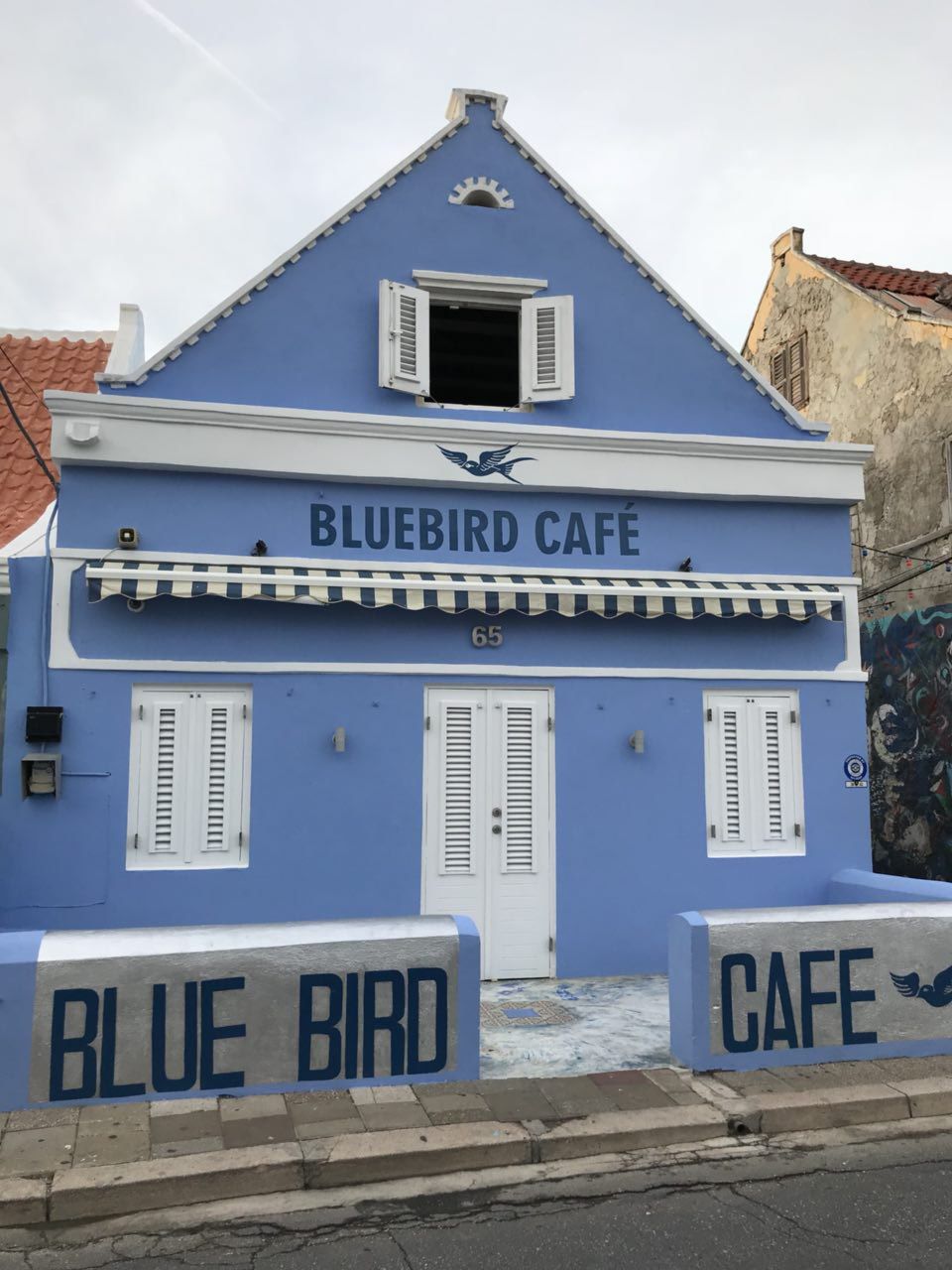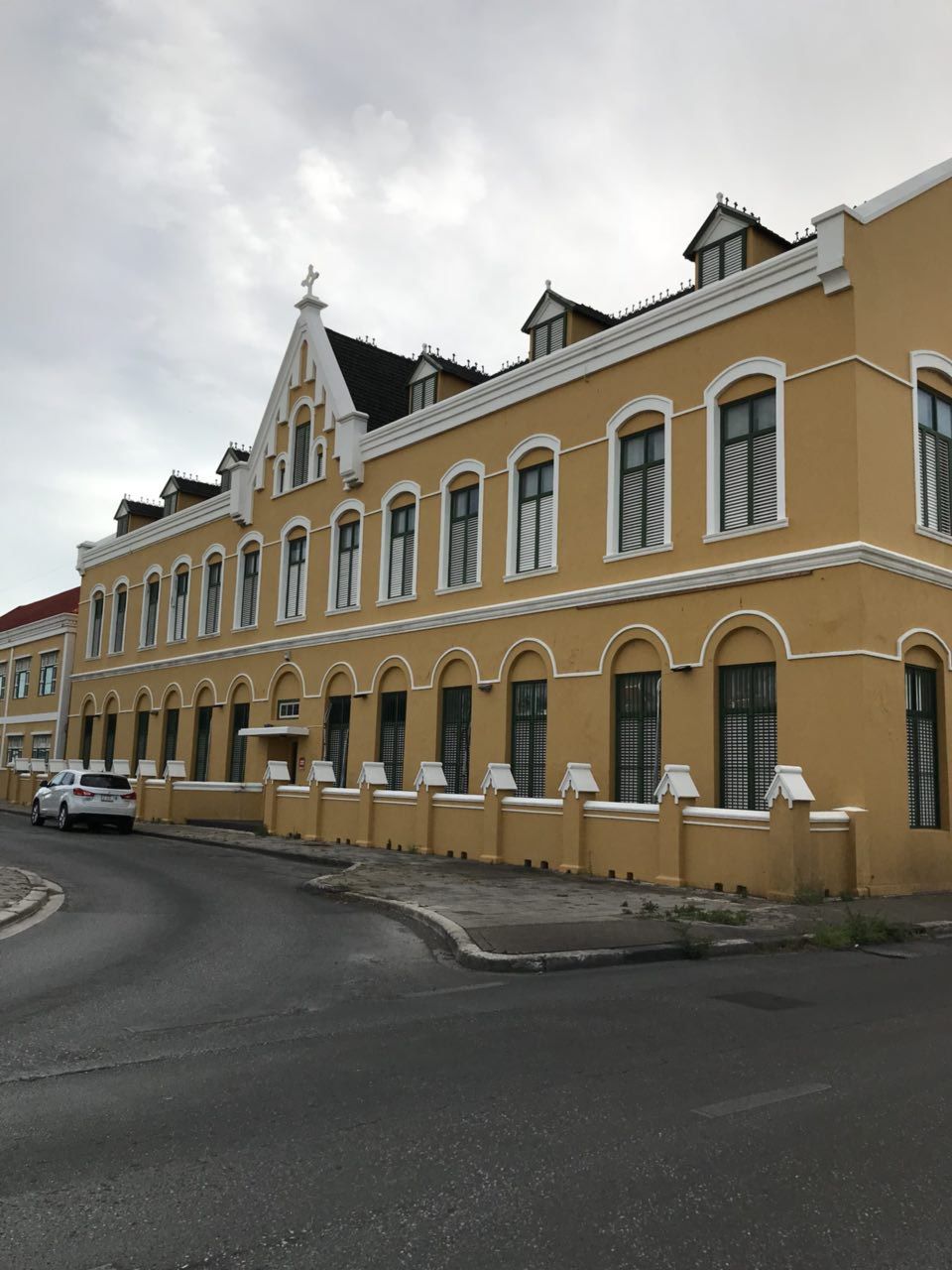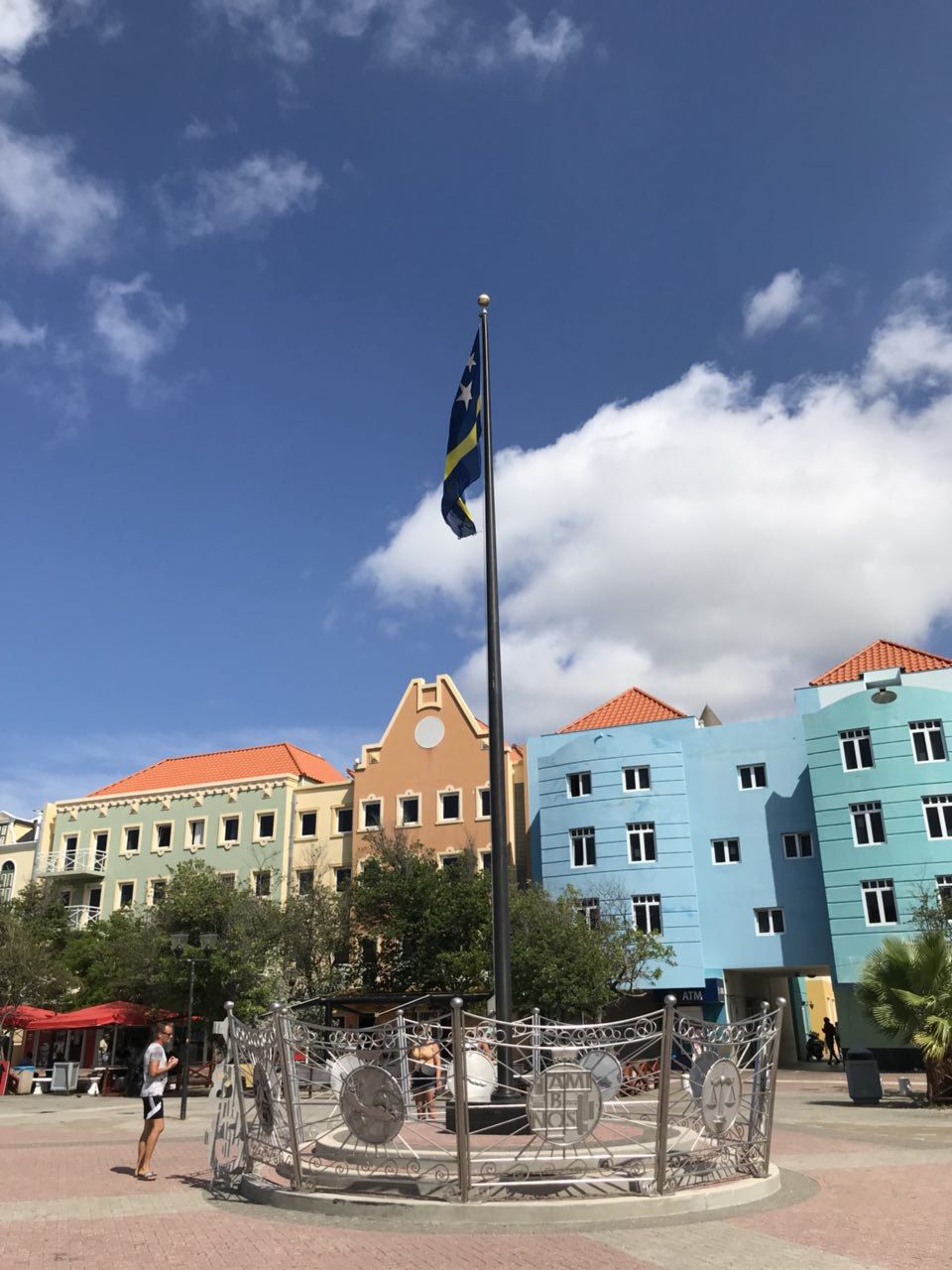 Everywhere you go, you'll find gable-roofed buildings standing in panache, lining the streets with life and luster. Curaçao is miles apart from its Caribbean neighbors.
The Swinging Old Lady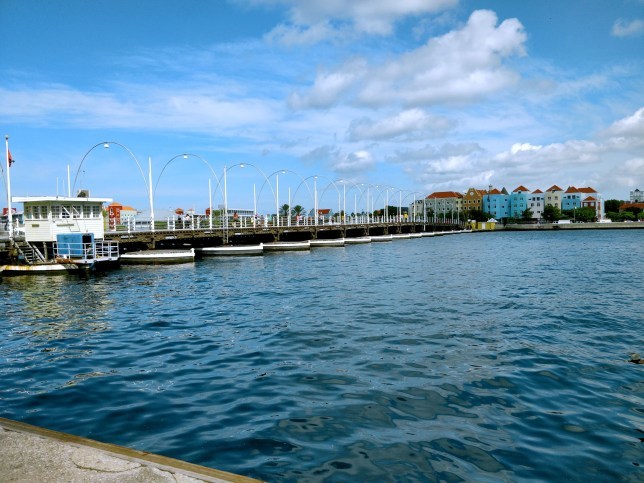 The deep channel St Anna Bay divides the city of Willemstad into two parts - Punda (East) and Otrobanda (West). Queen Emma Bridge, which connects the two parts, is also called " The Swinging Old Lady of Curaçao " because of its unique opening and closing mechanism to allow ships to sail through.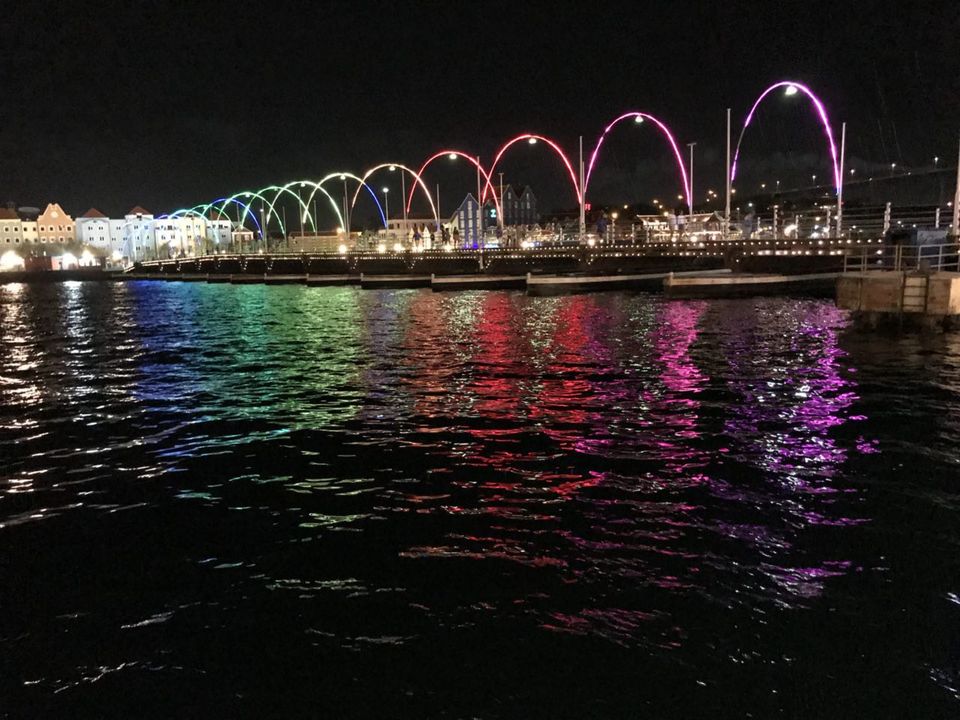 At night, the Bridge lights up in varied colors and the reflection falling on the water is something like a rainbow. Ever seen a rainbow floating on water? I have! And it's magical.
Gorgeous Postcard Picture at the Handelskade
The city center of Willemstad is a UNESCO World Heritage Site. At the Handelskade, the port at St. Anna Bay, you can get this splendid view of the buildings stacked in a row at Punda.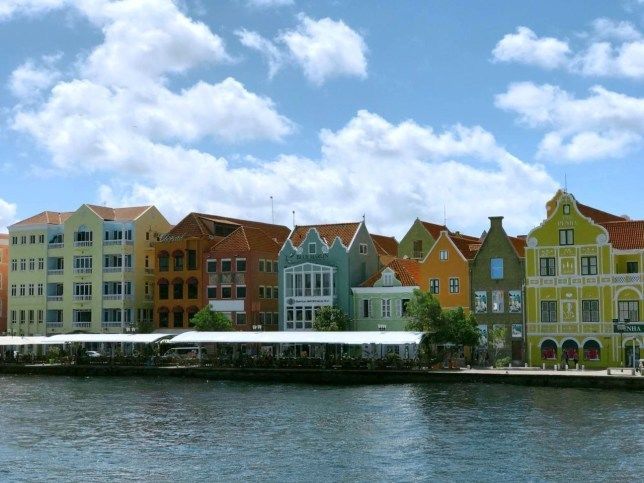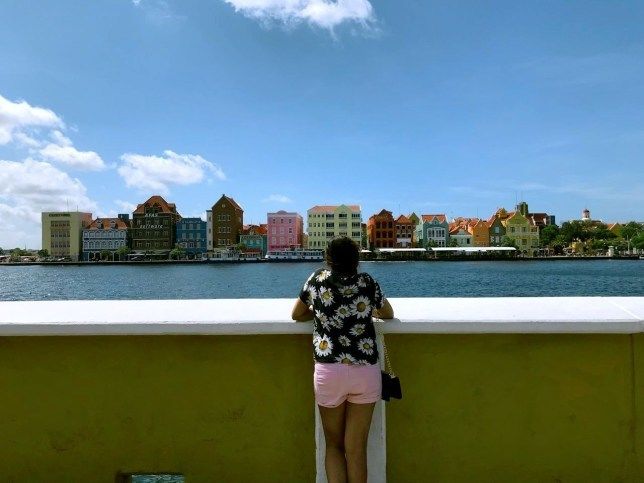 The array of vibrant buildings juxtaposed with the continuity of water makes for an ideal postcard picture that you'd want to take home and frame and hang on a wall to remind yourself that it's real.
An Abandoned Caribbean Boat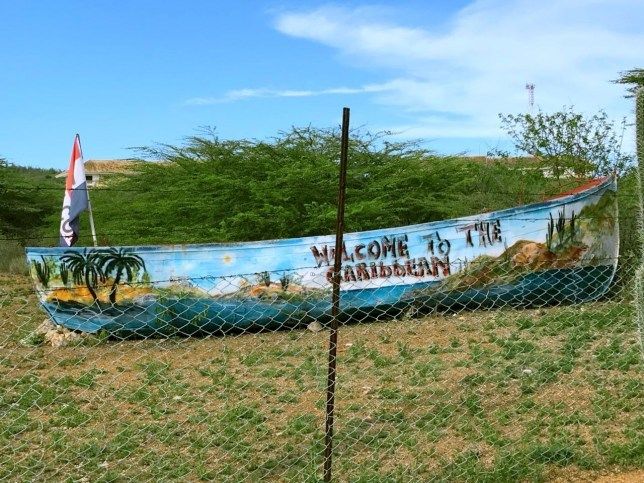 To be honest, finding this Caribbean fishing boat with the flag of Curaçao mounted on it was a lucky coincidence. We were biking through the streets and following our gut instead of a map. Chanced upon this cool boat and took a picture you probably won't find elsewhere on the internet.
Brilliant Street Art
Every mile you walk in Curaçao, you'll find a hidden art gem that boasts of a contemporary meets old world elegance quite like no other place.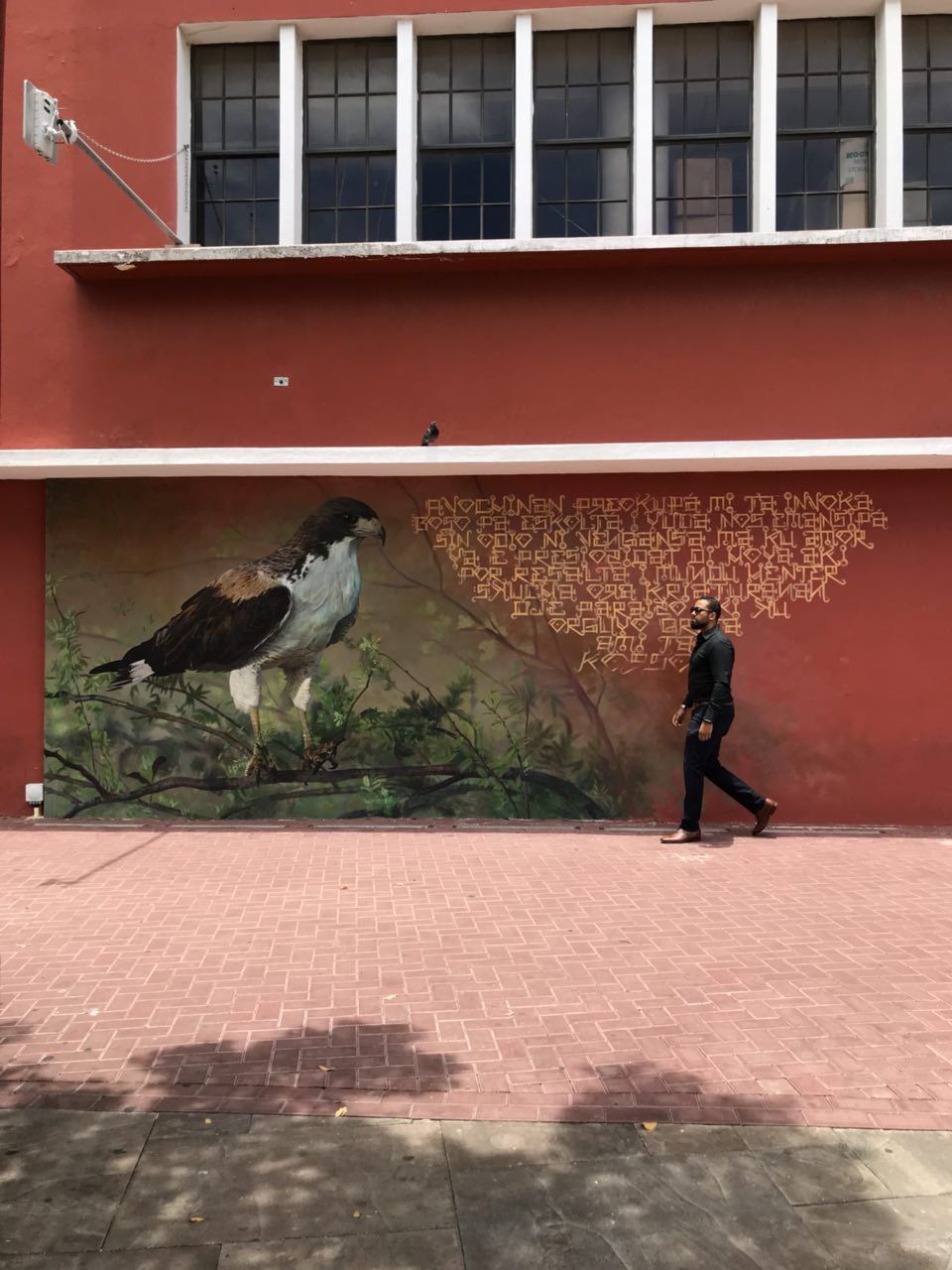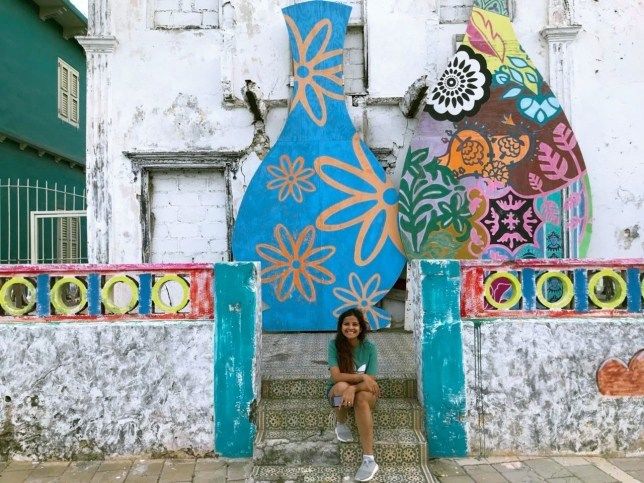 So while you're gallivanting through the streets sipping on a Cerveza Zulia, make sure you keep your camera ready, because photo ops, photo ops, photo ops! No seriously, you won't tire of clicking photos after photos of this beautiful town setting that looks like painting in motion. Your Instagram feed is going to be lookin' swell.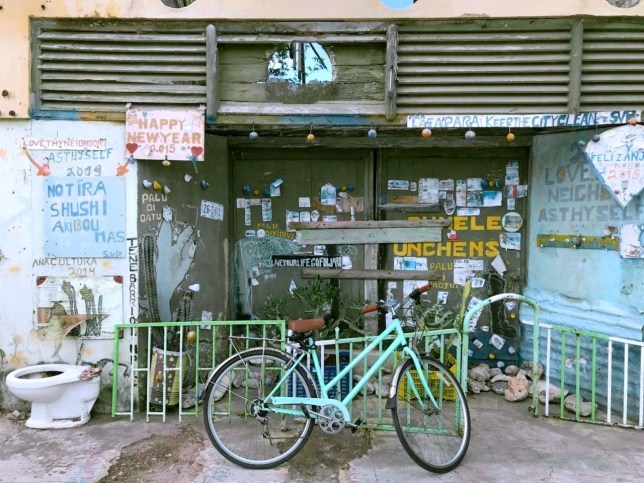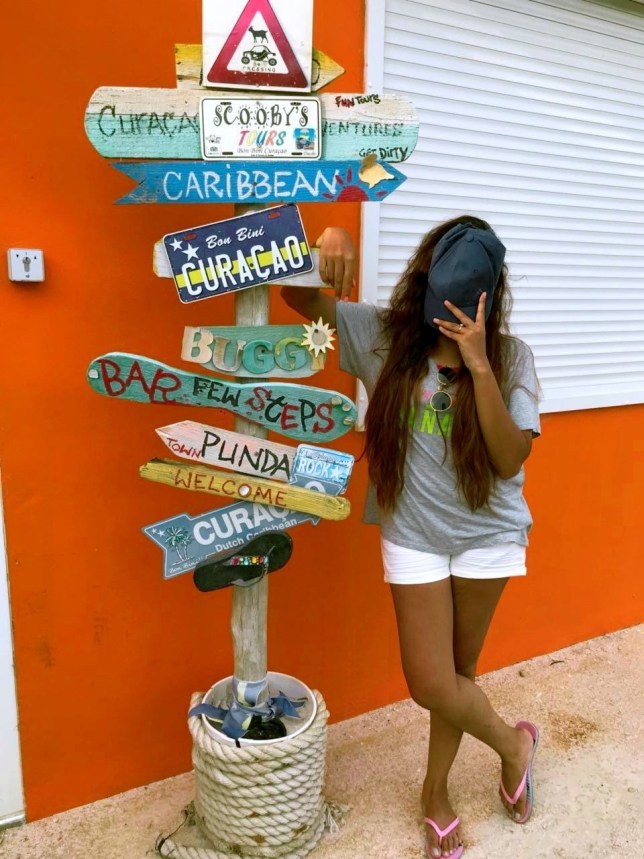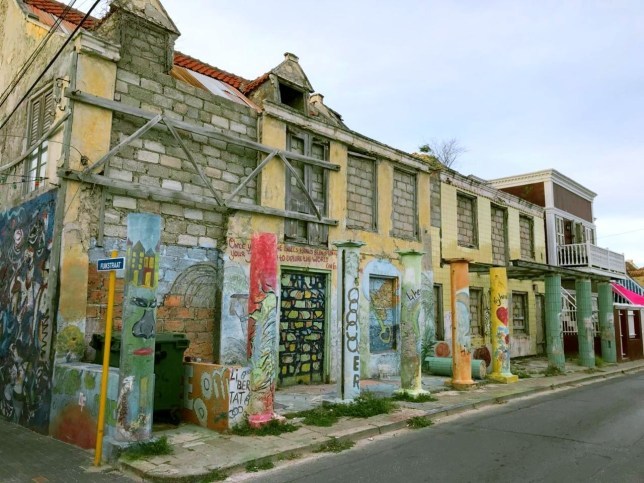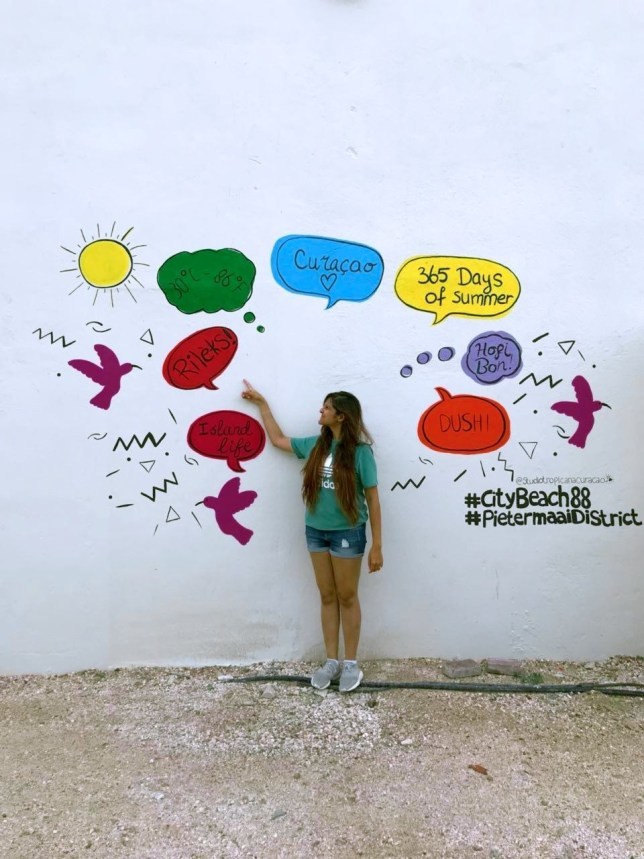 "Locks of Love" Heart
This unique heart-shaped mesh sculpture is located in the center of Willemstad, in the Punda quarter off St. Anna Bay. It's hard to be missed, because of its strategic location and because of all the padlocks hanging on the structure that symbolize promises of eternal love.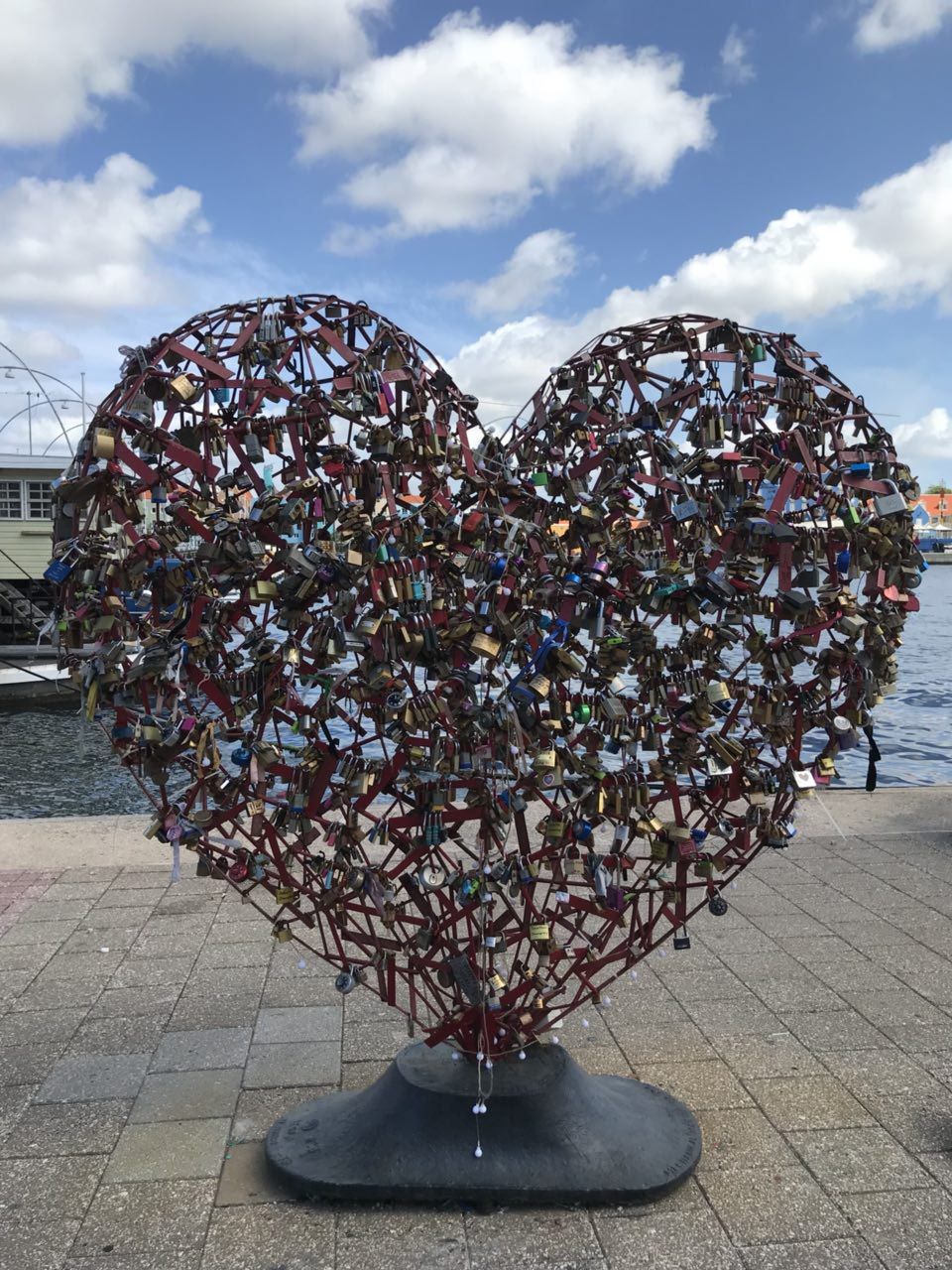 Buy a lock from the market on the left, bind your love in it, and clip it to this heart so it can stay there till it rusts. Just like love is meant to be, isn't it?
Of Course, The Beach!
I cannot not mention this when I speak of an island! Curaçao, in no way, disappoints when it comes to its beaches. Crystal water and white sand and lush trees. You might as well reach out a hand and touch the horizon in the distance.
While there are about 40 stunning beaches in Curaçao, we couldn't make the time to visit a lot of them. Instead, we explored the nooks and corners of Willemstad and discovered little jewels at every turn. However, we made sure to cover the much-recommended Mambo Beach, a comfortable 5 km from Queen Emma Bridge.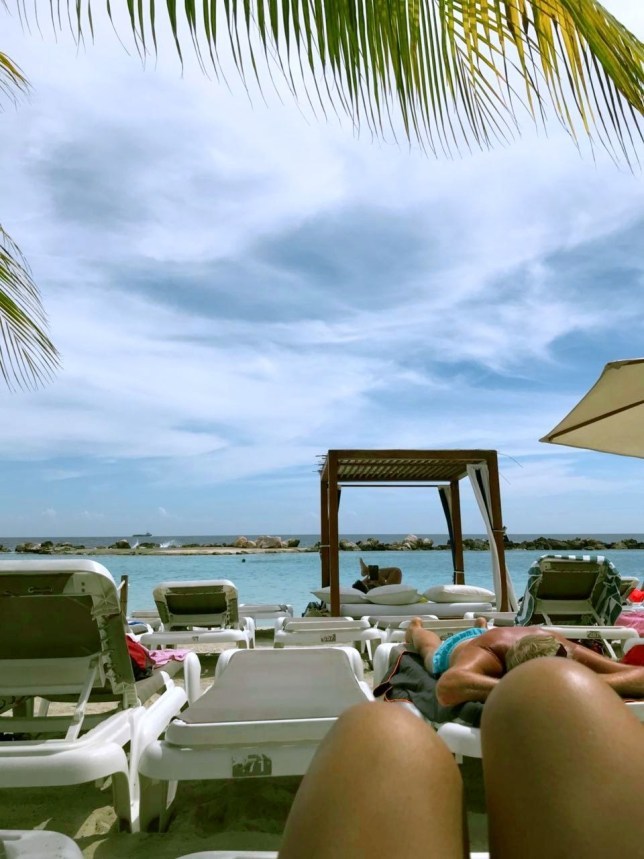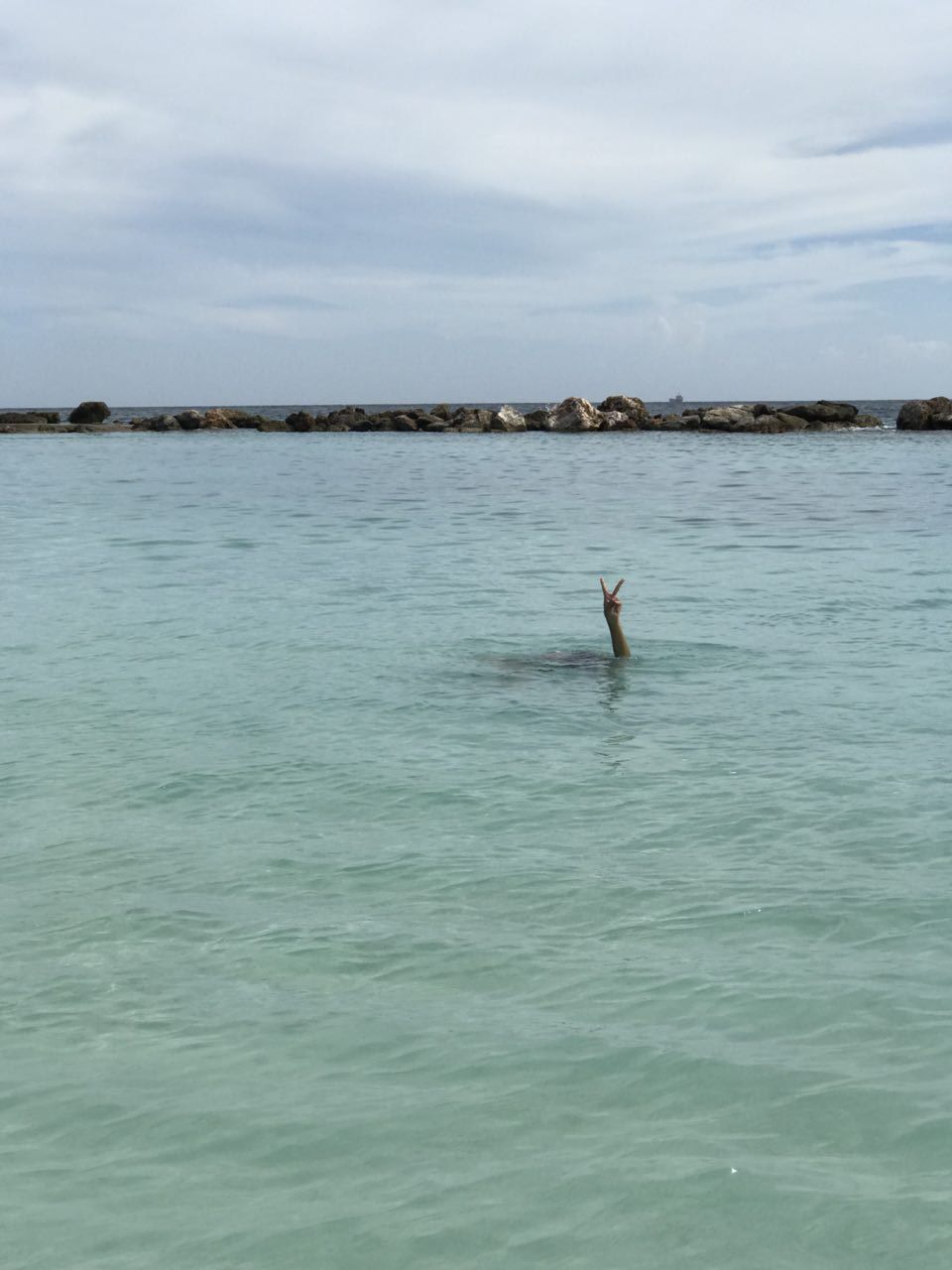 Mambo Beach also has one of the 13 One-of-a-Kind Starbucks Stores across the Globe, with its unique 360-degree view of the beach. Which means this is an absolute must-visit (even though the picture below is sub-par). *shrugs*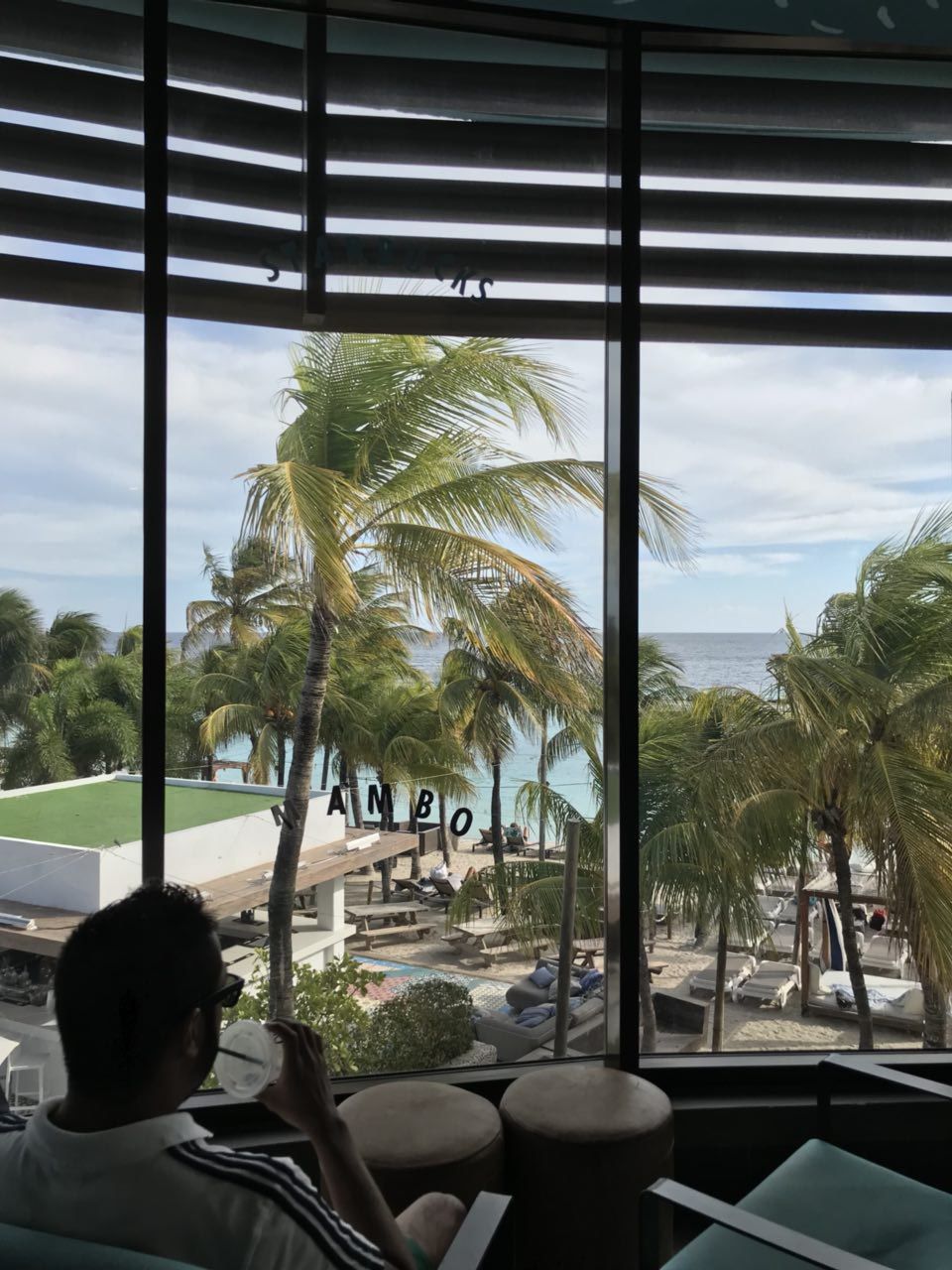 Sunsets in Curaçao
While islands mostly offer great sunset views, we found this cute café called City Beach 88 in the Pietermaai District, and we plonked ourselves with our pizzas and Polars at the perfect spot for watching the sunset and dinner al fresco.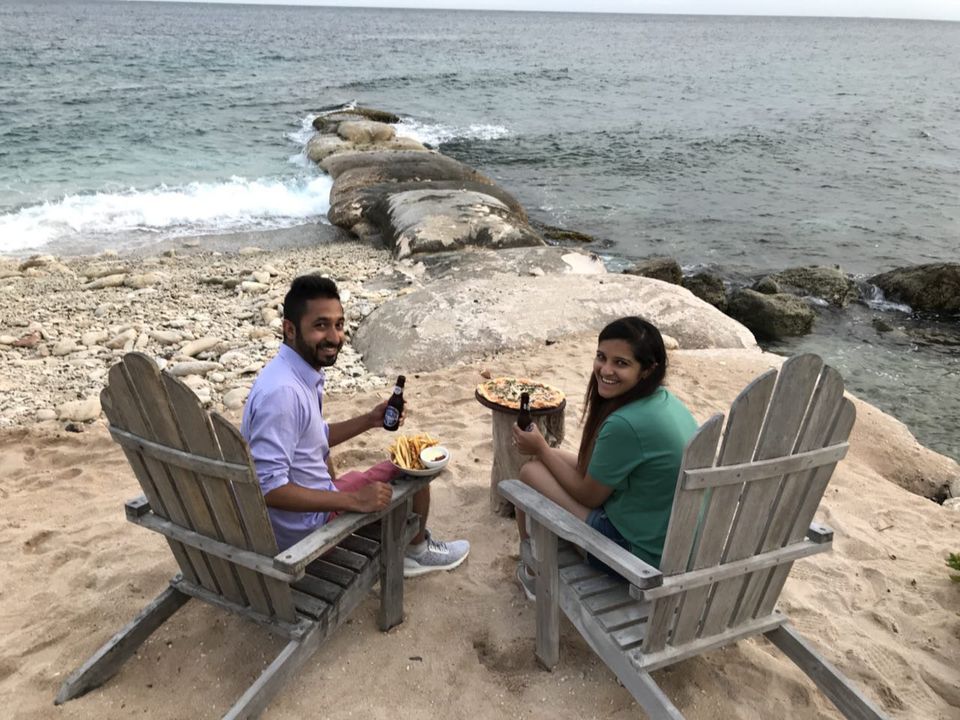 Petermaai is dotted with boutique hotels and restaurants along a rocky patch of the sea, and you can stop by at any of these to take in the views. However, sunsets in Curaçao are magnificent no matter where you catch them from.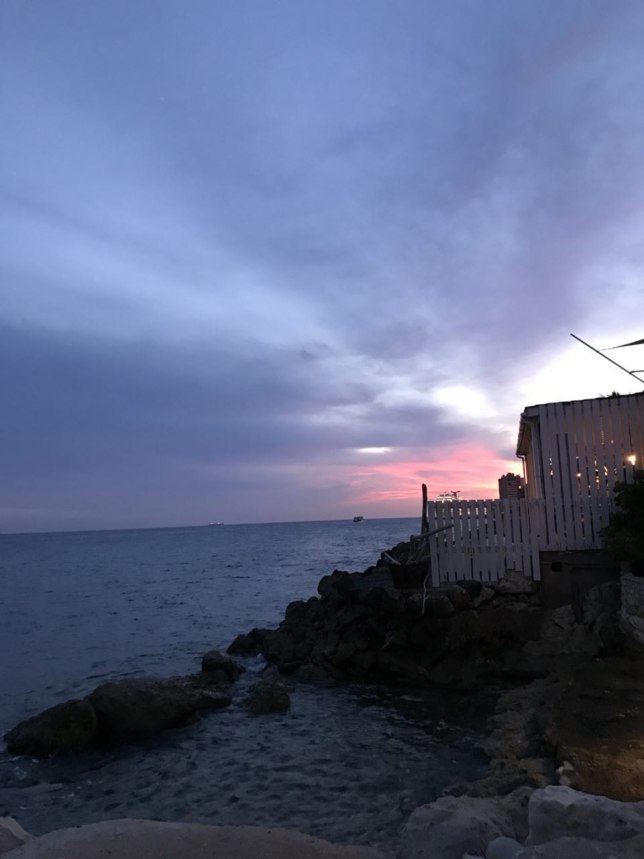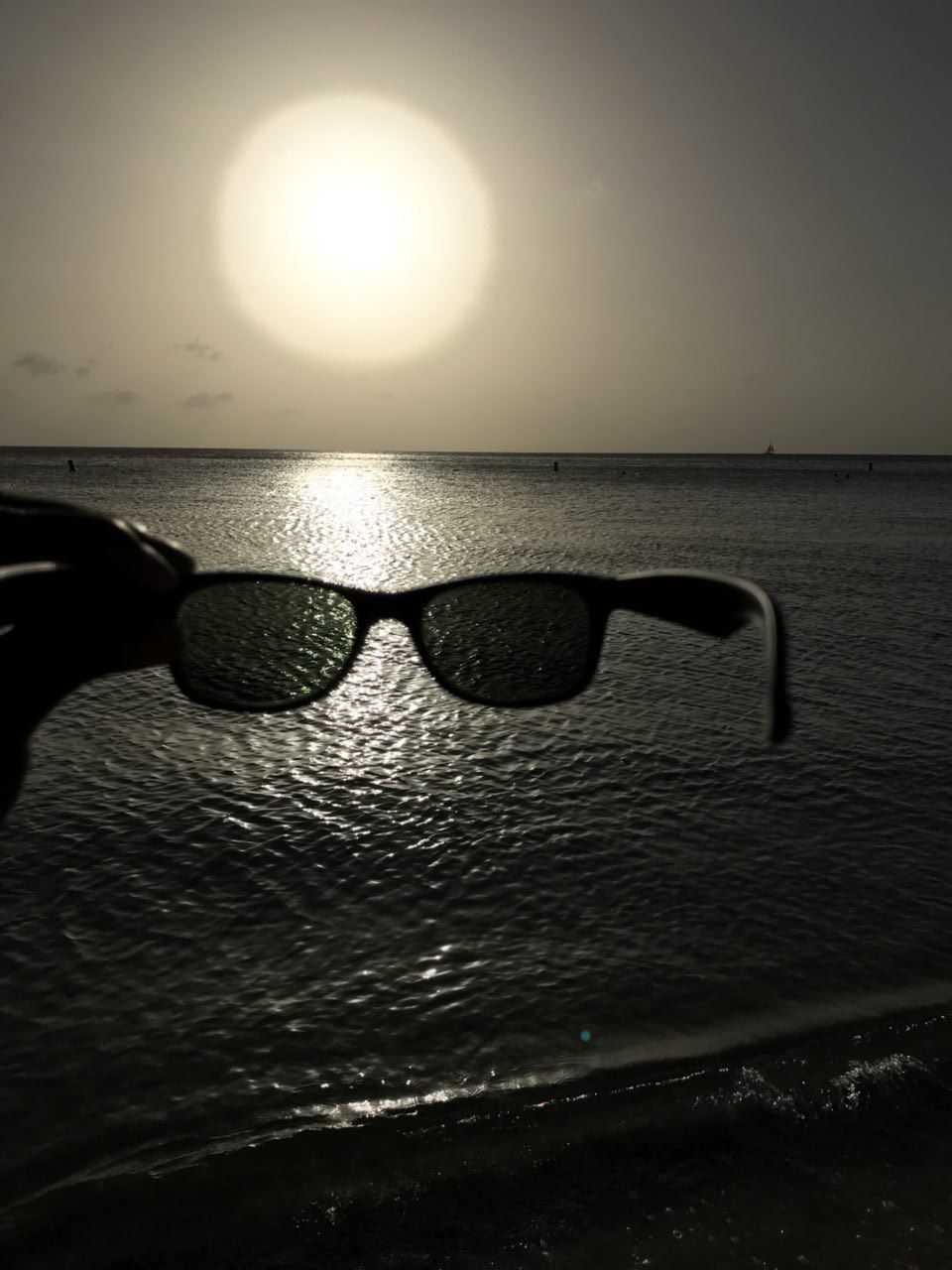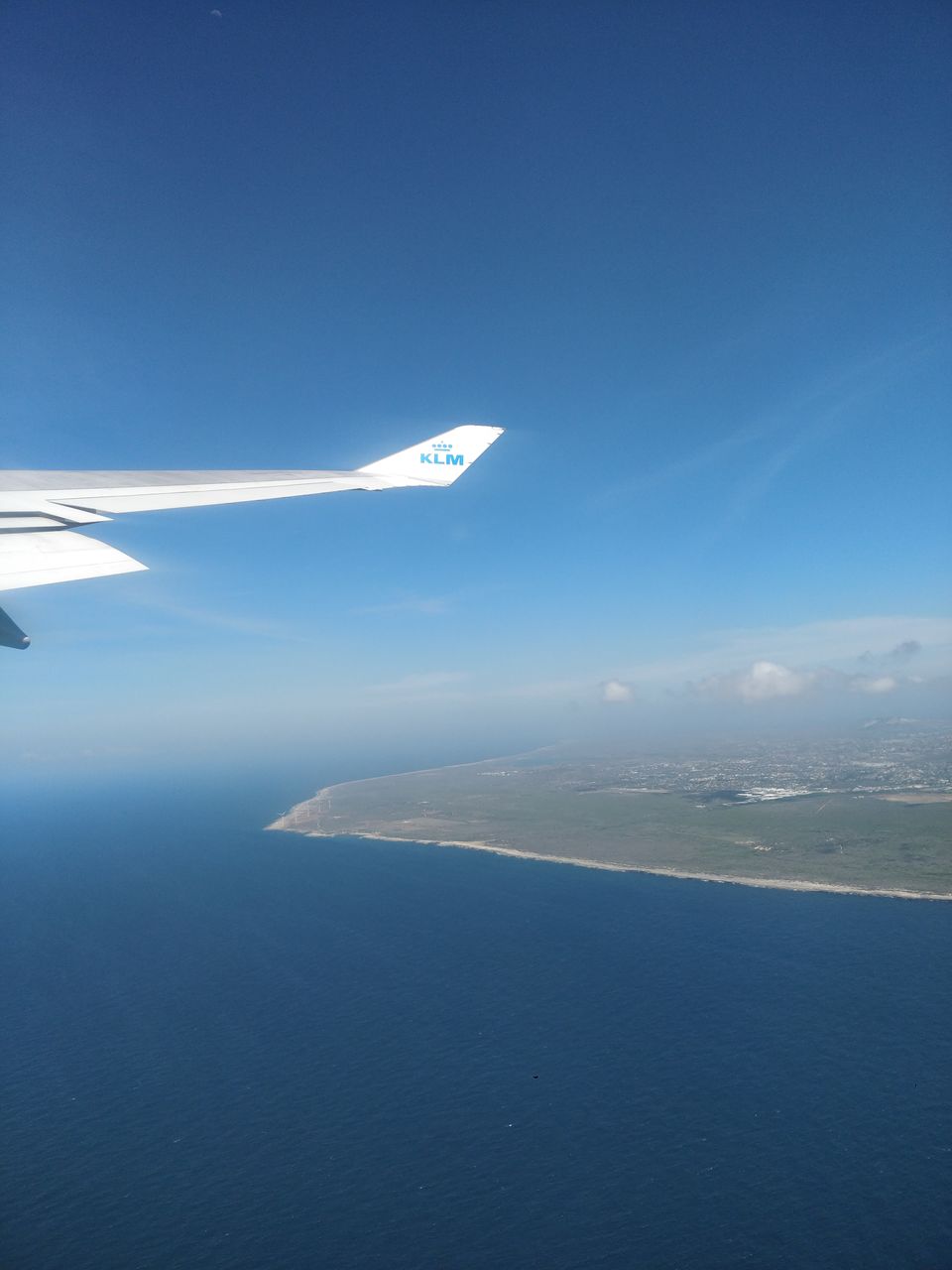 Stating this again at the risk of sounding redundant- while flying in and out of Curaçao, you'll realize you're unbelievably close to the water and you will be gaping and freaking out in the same breath. I kid you not, it's almost like you're landing into and taking off from the sea! You have to experience it to know.
Have I convinced you yet? Book your ticket to this Island Paradise asap. Curaçao awaits!
* * * * * * * * * *