Maihar is one of the most visited temple in madhya pradesh. temple of sharda ma is on a hills of kaimur ranges. Satna is my home town which is just 40km from maihar. We go there when ever we wished.
Last time I went there with my sister. satna is linked with maihar by rail and road rout. Both are easy.
We opted for train and reached maihar around 11am.
There are numbers of auto wala outside the station to take passengers from station to temple area.
They charge 10-15 rs for this transfer.gernally these auto wala are a shopowner also.they will take you to there shop first where you can buy prasad and keep your belonging. We kept our footovers there and started walking to temple.after 10 min walk we reached the gate.you have two option there either you choose to climb the steps or better you choose rope way.they charge around 70 rs and take you to the top of temple and take you down.we preferred to climb.there are around 1o51 steps to climb. there are chairs to rest. Quots related with ma sharda and patriotism were written on steps.we started and within 45 min we climbed to the top of  hill were there was a beautiful temple of maa.
When we reached on top, there were already hundreds of Devotees in que to temple.we joined them and slowly we got in.it was so rush inside that you don't have have place to place your foot.you walk by the force of the others. After some time we go on other side of temple where many people were eating puri sabji. Many people goes there for mundan so you will get many barber also. We enjoyed there for some time then we walked back down.abot 2 pm I was at my home again.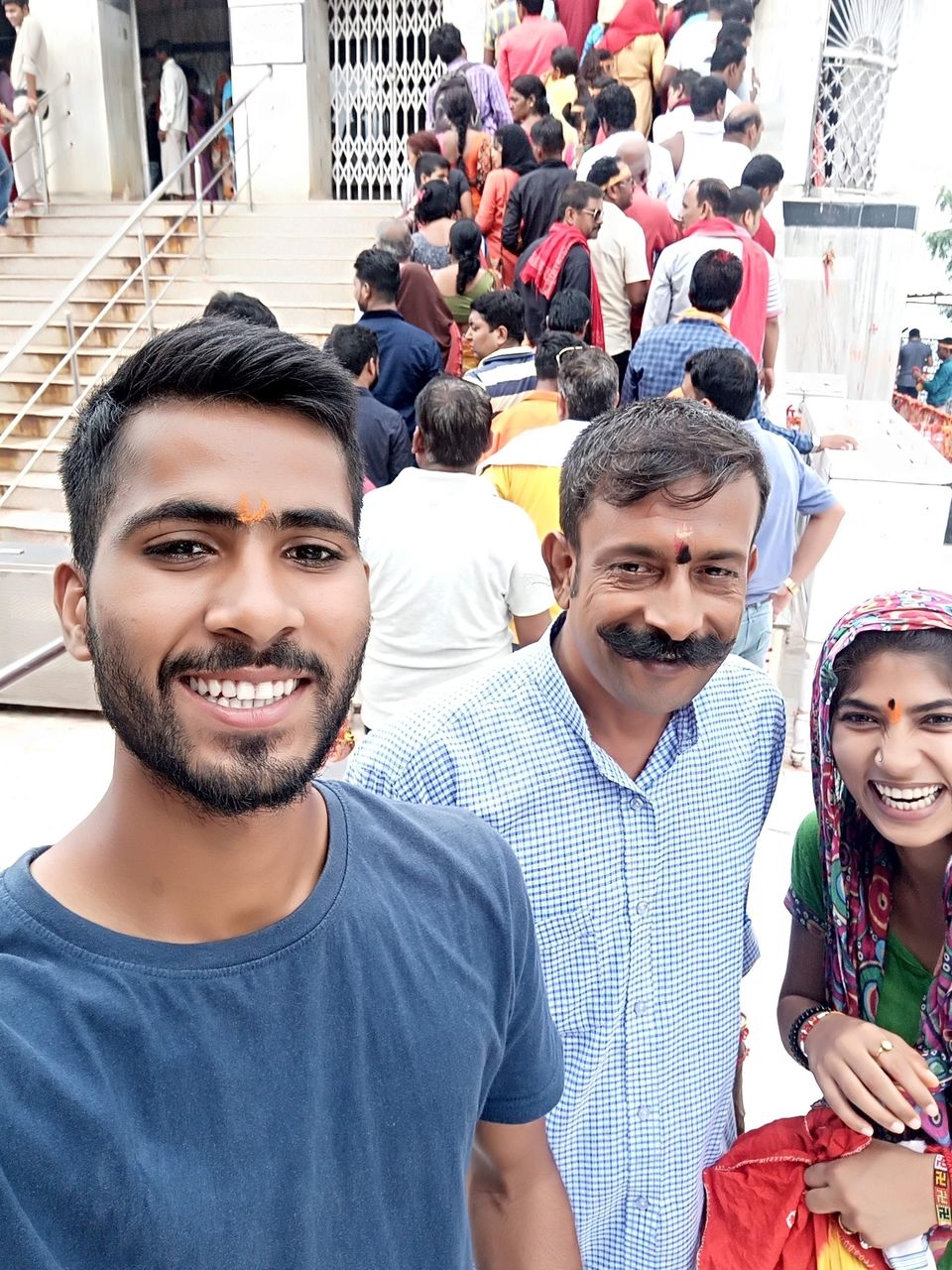 It was nice there as you have to walk the steps , you get chance to shout.when were returning we saw a complete market there you get every thing there mostly sindur.
If you haven't been there I would sugest you to go with your complete family.
Enjoy there..