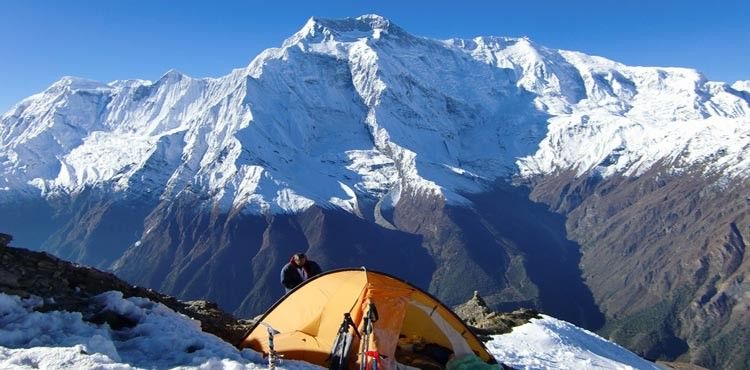 Climbing of Pisang Peak an adventure through high Himalayan mountain chain in between Annapurna and Manaslu heading to west of Manang to Pisang and continuing the walk to Pisang Base Camp offering great sceneries of Mt. Annapura, Tilicho Peak, Manaslu.
Trip Highlights
✫ Summit Pisang Peak 6,019 meters.
✫ Opportunity to trek along the popular Annapurna Circuit Trekking trail via Thorong Pass at 5,416 meters.
✫ Spectacular views over the world's popular mountain range such as Mt. Manaslu 8163m, Mt. Annapurna II 7937m, Annapurna III 7555m, Annapurna IV 7525m, Gangapurna 7455m, Tilicho Peak 7134m and many more snow capped peaks.
✫ Explore the region's flora and fauna while being in one of the most enchanting spot on the planet.
Trip Introduction
Pisang Peak Climbing is one of the most popular peak climbing trips in the Annapurna Region of Nepal. Situated above the village of Pisang, the peak rises high above the Marsyangdi Valley. The peak forms part of the Manang Himal. Pisang Peak was first ascended by J. Wellenkamp in 1955 as a part of German Expedition. Considered as an easy peak climbing, Pisang Peak climbing offers an excellent opportunity for those in search of peak climbing experience.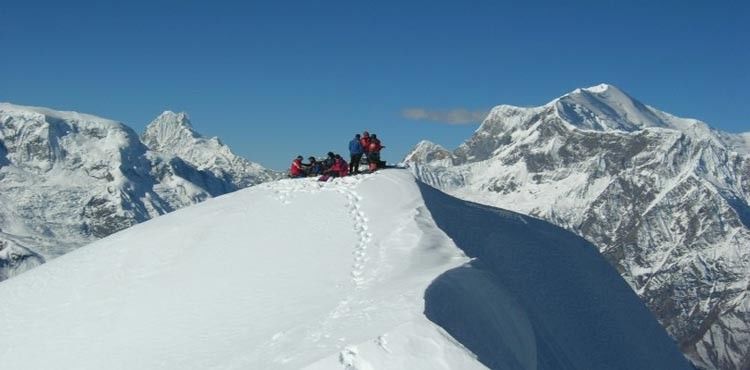 Pisang Peak Climbing with Nepal Guide Treks starts with a scenic drive from Kathmandu to Chamje - the starting point of the trek. From Chamje we begin our trek following the Marsyangdi River all the way to its source at Manang glacial lake. Passing through the desert like arctic zone at west of Manang, we make a rest for acclimatization and preparation at Upper Pisang. We continue further up towards High Camp where we quickly set up our tents. Before the climb we check our health conditions and the necessary climbing equipments such as crampons, harness, tying knots, ropes and ice axes. Once we make sure everything is perfect, we head off for climbing the summit of Pisang Peak. The climb is a uniform slope to the final summit pyramid which is snow covered and icy. Thus, following our experienced climbing experts is very crucial for overcoming the technical sections and achieving the considerable challenge to summit Pisang Peak. After accomplishing the summit, our return journey leads to Jomsom via Thorong La Pass. Our wonderful experience at Pisang Peak Climbing with Nepal Guide Treks ends with a scenic flight from Jomsom to Pokhara, and drive back to Kathmandu.