There are three important sites in Bodhgaya other than Mahabodhi temple and all these 3 sites are very important which made siddharth Gautam into Lord Buddha.
And for that we crossed Nirajana river bridge where all these 3 sites located. Before enlightenment Gautam and his 5 disciples came to Uruvela (now known as Bodhgaya) where he thought that by doing austerities he would attain the wisdom. For 6 years he practised fasting and meditation that no other did. But what remain with him was body with bones, there was almost no flesh remain on it. After rising from his meditation he found that this was not the way.The tree under which he meditated for 6 years is the still the same and aged more than 2500 years.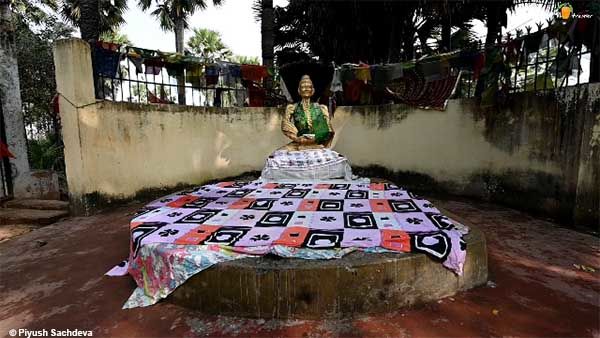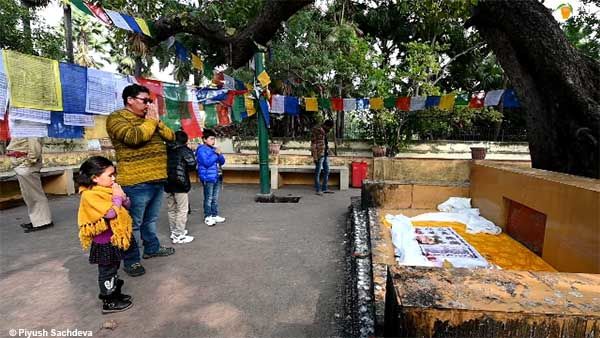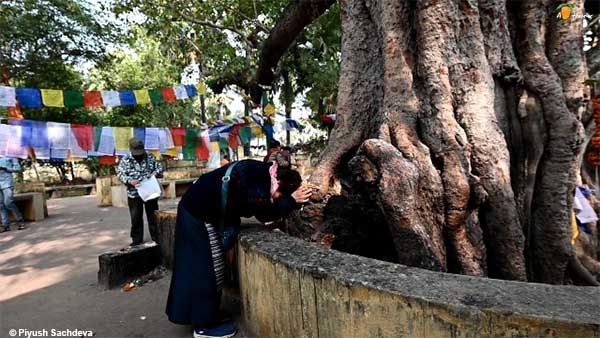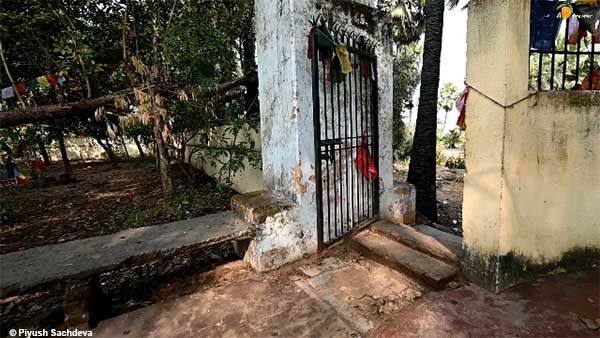 When Siddhartha experienced the reality, he left the place and with great difficulty he reached to the place which is now known as Sujata temple. When he almost felt that he going to leave the body without knowing anything, a village girl named Sujata who came to offer Sweets (rice and milk) to a tree as in older days people also gave their respect to nature, but instead she offered that sweets to almost daying Gautam which indeed given some life to him. Today here too many pilgrms come. It is very small temple where it is showing Sujata's offering to Gautam.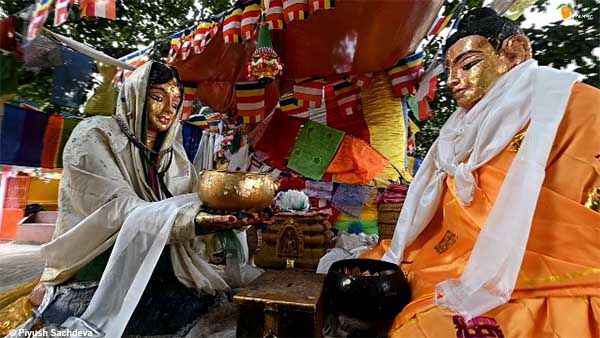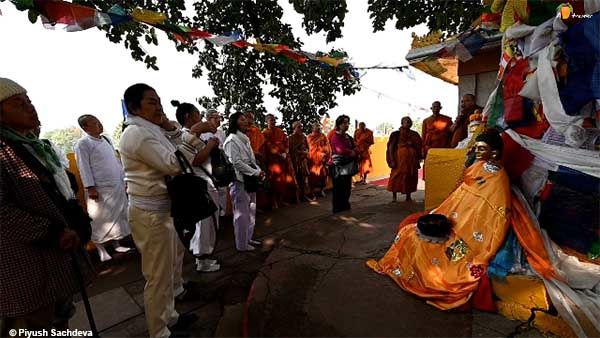 Later she took him to her village and to her home where it is said that she taken care of him for sometime and when Gautam was once again in his health, he left her with blessings. At this place a stupa is built in remembrance of Sujata by King Asoka.
and from here Siddhartha Gautam started his journey and stopped under Maha boddhi tree where he attained enlightenment - He discovered the Middle path.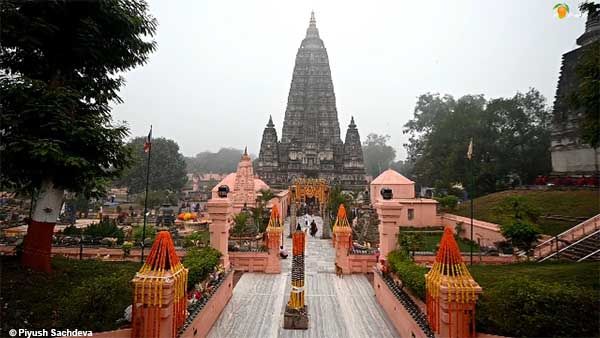 Apart from this you can also see some beautiful temples and monasteries and 80 feet Buddha statue at Bodhgaya and Archaeologial museum. We visited Shechan tennyi Dargyeling Nyingmpa Buddhist Monastery - probably the biggest one.
Chinese temple - though it was closed when we reached
Wat Thai temple
Royal Bhutan monastery
Palyul namdroling temple & monastery
All temple and monasteries are very clean and beautiful, Vibrant colors, paintings, Buddha statues that can make you stunned for few moments.
There are many temples built by several countries of world. Ofcourse to see each and everyone was not possible for us due to limited time, but if you are coming here for more than 3 days, yes I can say every temple is beautiful and see all of them.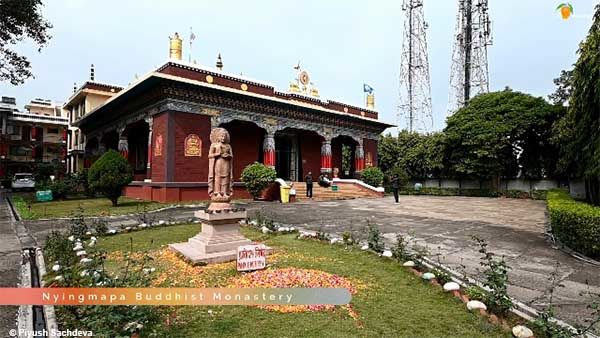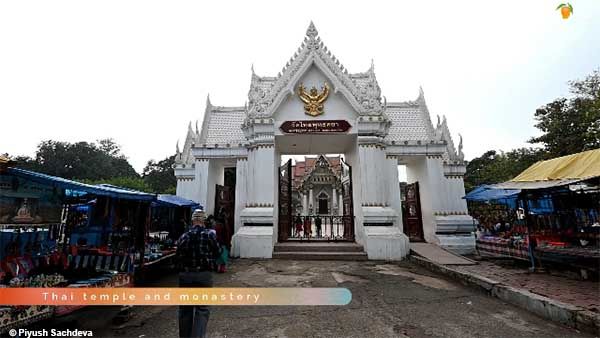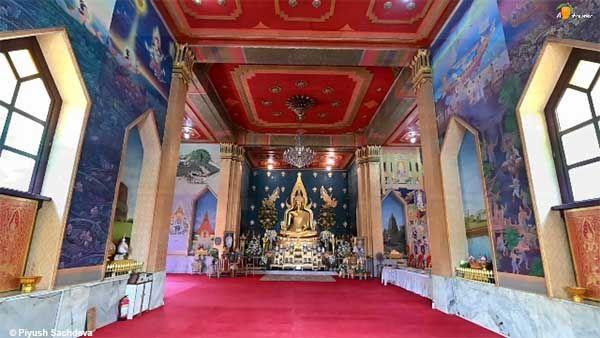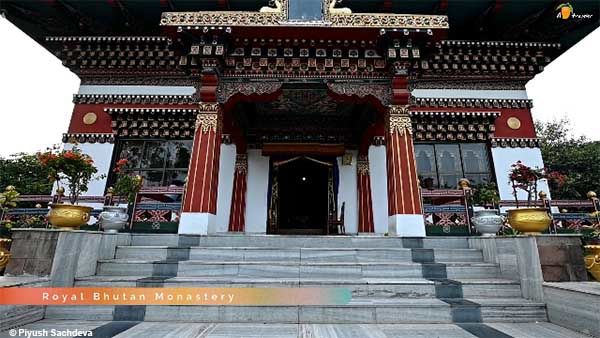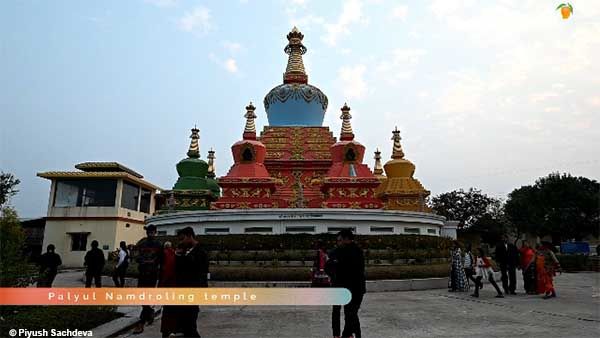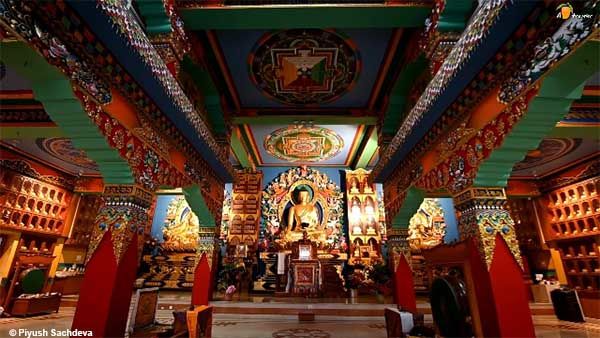 and finally we saw the 80 feet the Great buddha statue which was constructed in year 1989.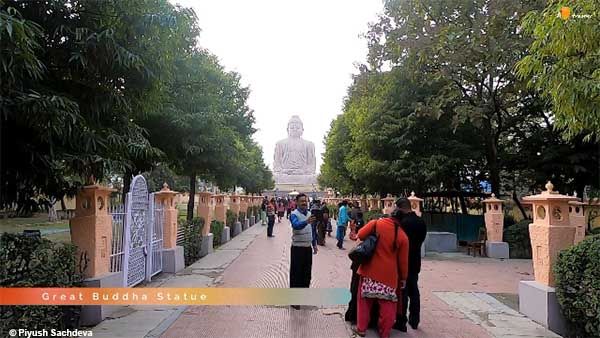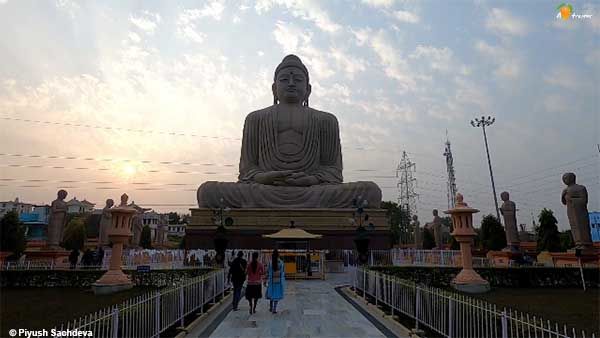 Archaeological museum is also a site which you can visit which have few collection of ruins of Mahaboddhi temple. Photography is however, not allowed inside it.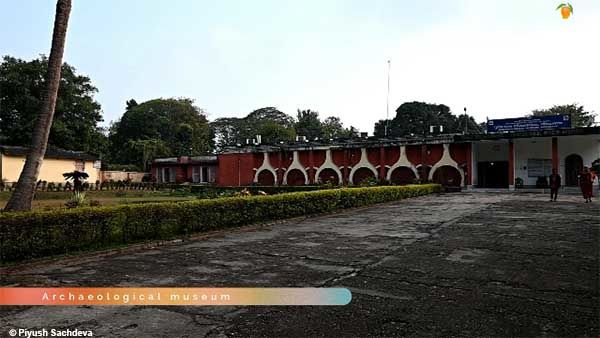 Message -
* Please don't litter. The more we keep clean our country the more we enjoy it.
* Avoid using Plastic bags and bottles.
* Make awareness to your circle as well.
Points to note
1.) How to reach Bodhgaya
Closest Airport is in Patna - Jay prakash Narayan airport. From their one can hire taxi or bus for Bodhgaya. Total distance from patna is roughly 125 km. Nearest railway station is at Gaya which is just 50 km far. You can also come from Varanasi but the distance is roughly 250km
2.) Best time to Visit
You started your journey to know yourself... Come anytime :) (ofcourse summers are really hot here and that is from April to June)
3.) Best way to see Bodhgaya
Take tuktuk or hire taxi to see all sites here
4.) Sites to see in Bodhgaya
a) Mahabodhi temple
b) Sujata temple
c) Sujata Kuti
d) Temples and monasteries
e) 80 feet Sitting Buddha statue