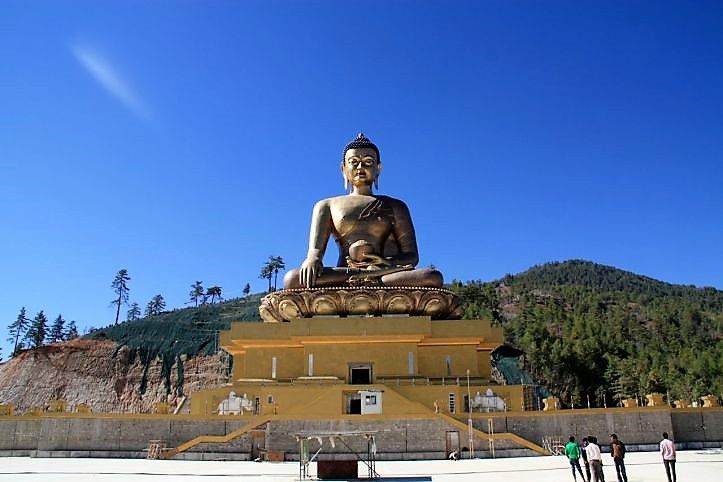 The Kingdom of Bhutan is situated on the Silk Road between Tibet, the Indian subcontinent and Southeast Asia, where the environment is given paramount priority.
Measuring its worth with a pioneering concept of GNH (Gross National Happiness) rather than GDP; Bhutan, is the only nation in the world that has no traffic lights. Though the traffic in Bhutan is less in volume, the real reason for having no traffic lights is because Bhutanese believe that it restricts the natural flow of life.
Bhutan as a nation has no sense of urgency either, probably the reason why no press prints newspapers on Sundays. A country where chilly is a favorite veggie, surprisingly, there is nothing called desserts in their menu and tea with salt is sought-after.
Bhutan is one rare country that has never been colonized; seventy-two percent of the land is covered by forest. The nationalists have staunchly practiced and protected their centuries-old Buddhist culture, making sure to retain their village culture at any cost.
The cultural heritage and unspoiled natural environment are the reason why Bhutan has been referred to as The Last Shangri-la.
The long list of forts, trekking sports, monasteries, shopping areas are surely worth a visit to this happy country. The majestic Himalayas and rivers arising from the Himalayas and panoramic valleys mesmerize its virgin beauty.
While the citizens of India, Bangladesh, and Maldives don't require a visa to visit Bhutan, other foreigners are bound to sign up with Bhutanese tour operator and pay a handsome amount of $250 per day, though it covers most travel, meal and lodging expenses.
If you are looking for an offbeat holiday destination of diverse wildlife, Bhutan surely is an exceptional choice. And to help the case, here is a list of four attractions that you must check out when visiting this mind-blowing nation.

Tiger's Nest Monastery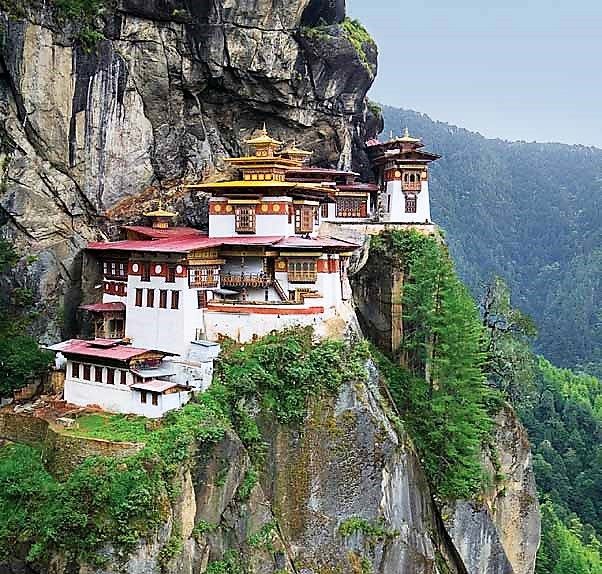 The Tiger's Nest is locally known as Paro Taktsang. This stunning monastery is the landmark of this Himalayan Kingdom. The temple complex was built around a cave in 1692 as a meditation site, but its actual dates go way back to the 8th century.
Guru Padmasambhava or Rinpoche meditated in this cave for 3 years, 3 months, 3 days and 3 hours in order to subdue evil demons residing within it and flew to the cave riding a tigress. Since then this pace was anointed to be sacred and hence was named Tiger Nest Monastery.
This holy temple clings impossibly to a sheer cliff face 900 meters above the Paro valley with a breath-taking view.
The Tiger's Nest Monastery is located 10 km north of Paro town at an altitude of 3120 meters, and to visit the temple one has to trek for around 2 hours through dense forest. A trip to Bhutan is certainly incomplete without visiting this sacred temple.
5 Awesome Tips For A Comfortable Trip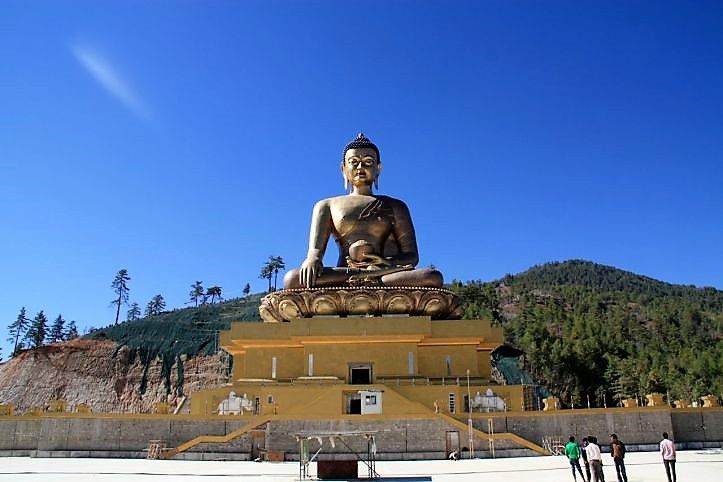 Situated in Thimphu, the capital city of the Kingdom of Bhutan, Buddha Dordenma is a 2 hours drive (65 km) from Paro, and is spread across 2,067 square kilometers, with a population of just over 1 lac people.
Buddha Dordenma is a massive 51 meters tall statue, which is made of bronze and gilded in gold that commands an entry to the Thimphu valley, making it one of the gigantic statues across the globe.
The three storey base of Buddha Dordenma houses a large chapel, and its body is filled with 125,000 small Buddha statues of 100,000 8 inches tall and 25,000 12 inch tall statues respectively.
The statue of Buddha was made in China, located on top of a hill in Kuenselphodrang Nature Park and oversees the Southern entrance to Thimphu Valley.
The statue accomplishes an ancient augury dating back to the 8th century, discovered by Terton Pema Lingpa, emanating an aura of peace, prosperity, and happiness to the entire world.
Read the complete post on - Places To Visit In Bhutan