Since the time I visited Jaipur during one of my school trips, I fell in love with Rajasthan's rich culture, picturesque landscapes and ever warm locals.
Now, more than a decade later, I find myself yearning to visit Rajasthan each time I plan for a trip. So on my last solo trip, I decided to travel to Jaipur, hoping to revisit some of those cherished childhood memories and create some new ones.
One can reach Jaipur by rail or road. Places to visit in Jaipur are abundant, so it isn't a surprise there are many youth hostels available here, where you can get a bed for as cheap as Rs 400 per night.
Once in the pink city, there are tons of places you can visit that will feast both your eyes and belly. Here are the 10 places you must visit:
1. City Palace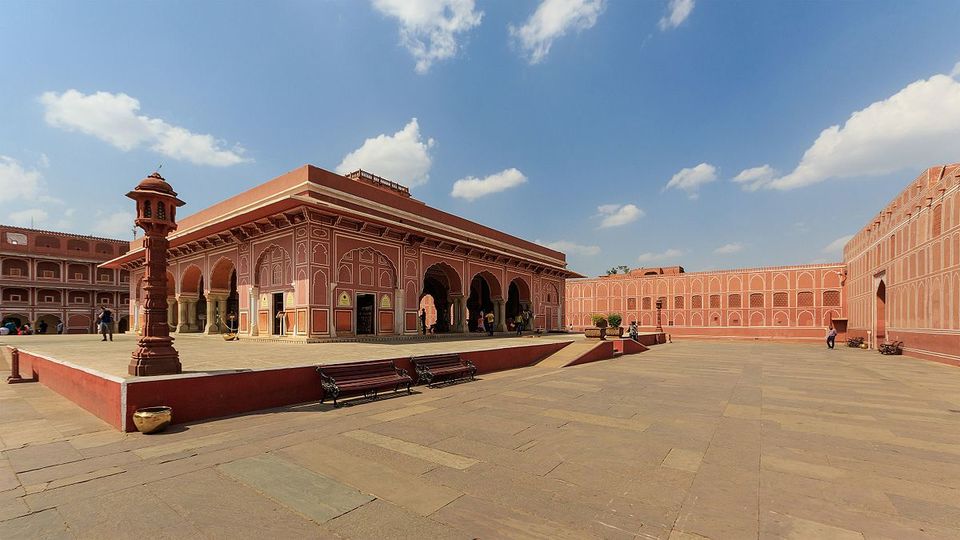 Tucked in the heart of the city, the palace was built by Maharaja Sawai Jai Singh II when he shifted his capital from Amber to Jaipur. A fusion of Indian, Mughal and European style of architecture, the City Palace of Jaipur is a must visit for History buffs and photographers.
2. Hawa Mahal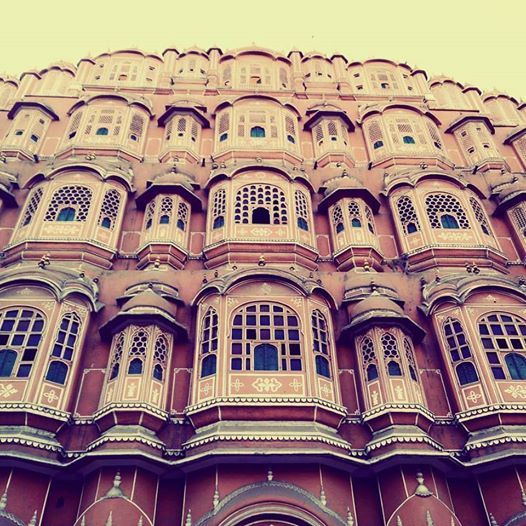 Hawa Mahal or the Palace of Winds was built to allow the women of royal household to observe the daily street activities without being seen themselves. This five storeyed is located at a walking distance from the city palace.
3. Jantar Mantar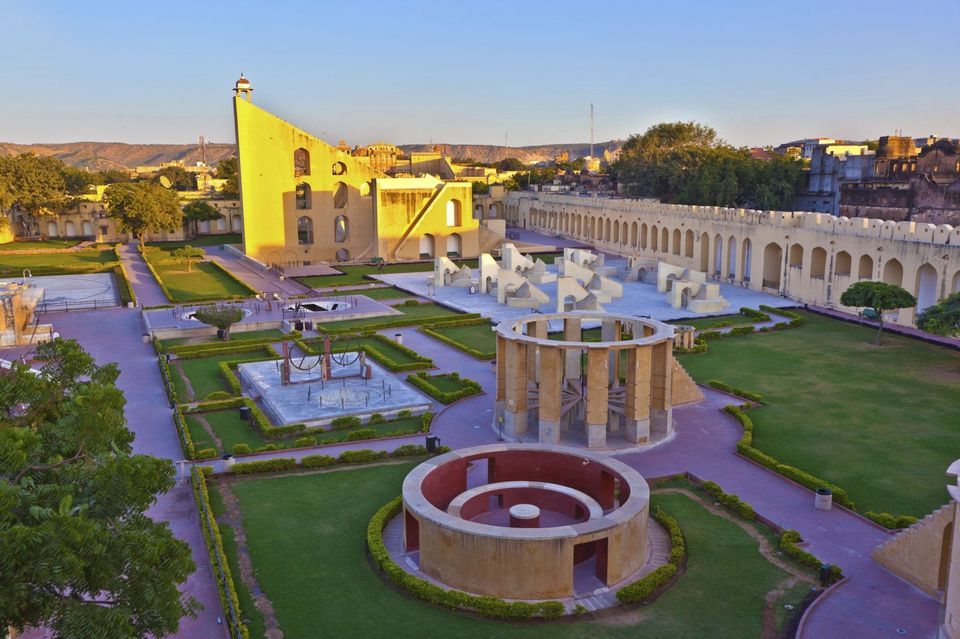 Jantar Mantar in Jaipur has the world's largest sundial. A UNESCO world heritage site, it is located within the close vicinity of the City Palace and Hawa Mahal.
Tip: It is recommended to either hire a guide or an audio kit to better understand the workings of the astronomical instruments.
4. Amber/Amer Fort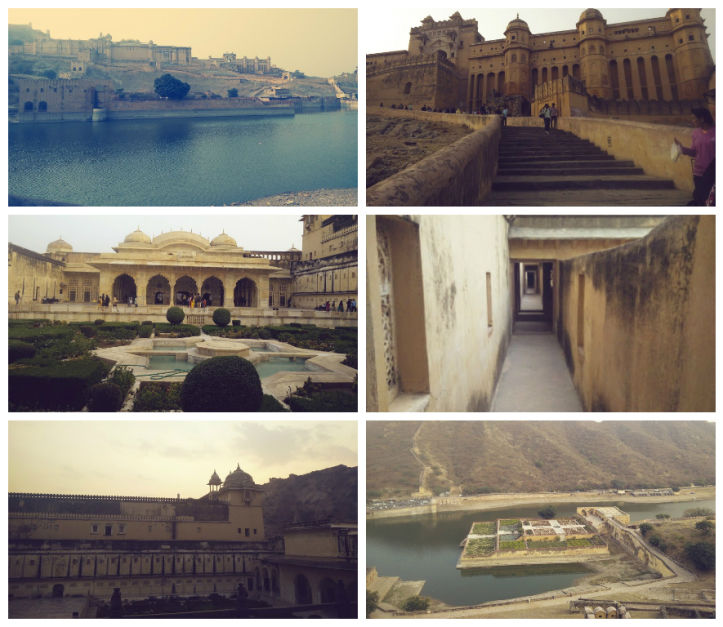 Located approximately 14 km from Jaipur, Amer Fort is best visited during the day time. One must reserve a good 4-5 hours for Amer Fort. And if you happen to visit the fort during the winter months then do see the Light and Sound show. The show takes you back in time and it almost feels like you are part of the golden age witnessing the construction of the fort, the battles, the courtroom discussions and the rich cultural heritage of Rajasthan.
5. Jaigarh and Nahargarh Forts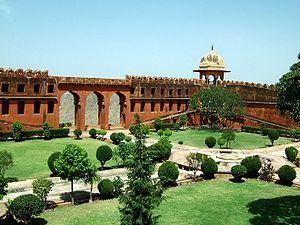 Among the many places to visit in Jaipur, one must check out Jaigarh and Nahargarh forts to understand the rich cultural history of the Pink City. The forts immediately transport you to a bygone era and speak volumes about the valour of the Rajputs.
Tip: If you are traveling in a group then do visit the Nahargarh fort at night to see the entire city lit up
And if you get tired of all the site seeing then you can always head to the following destinations to eat to your heart's content…
6. Chokhi Dhani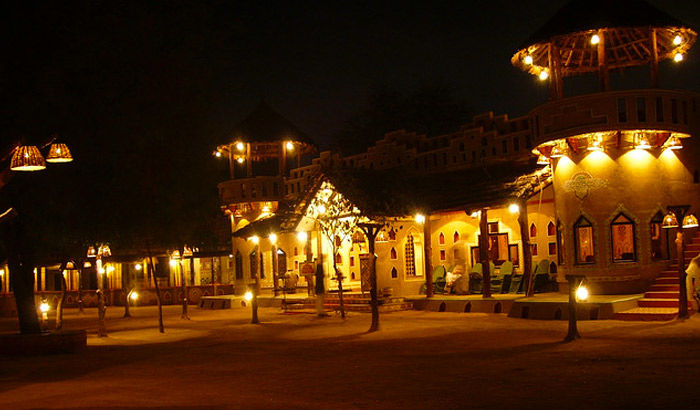 Located 22 Km away from Jaipur, the resort is open from 5pm-11pm. One can hire a cab for about Rs 600 (one way) or a two wheeler for about Rs 300-500 for an entire day. It takes about 40 minutes to reach Chokhi Dhani on a two wheeler and the ride is a smooth one.
You must be wondering, what is so special about this place that one has to take so much effort. Well! Chokhi Dhani is your ultimate destination to know about the people of Rajasthan. The place captures the rich and vibrant spirit of Rajasthan beautifully.
They have three options namely Traditional Rajasthani Dining, AC Royal Rajasthani Dining and Multicuisine Buffet Choupal. The food and a lot of other services like welcome drink, mehendi, the dance performances are included in the entry fee. There is also a Kalagram where traditional handicrafts are sold. It is a good place to buy souvenirs.
While the food is divine and definitely one of the highlights of the evening, the traditional dance performances are also entertaining. And what's more? One can shake a leg with the dancers.
Tip: Reach early and spend the entire evening in Chokhi Dhani. It is worth it!
7. Indian Coffee House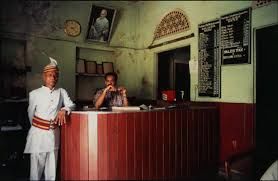 The Indian Coffee House is an old café which serves yummylicious coffee and small bites. There is nothing fancy about this place but its beauty lies in its simplicity.
Tip: While the coffee is a must have, they serve delicious South Indian dishes
8. Lassiwala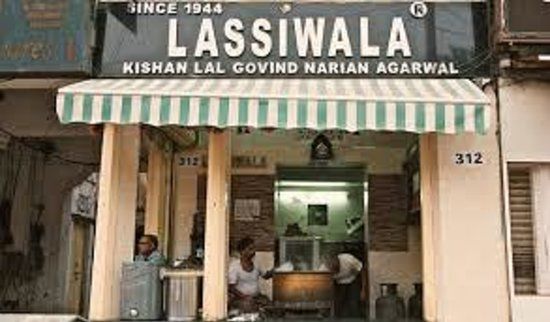 Before I headed to Jaipur, I was told by many that I must try the Lassi at the Lassiwala. As much as the shop is famous there are many shops that now go by the same name making it extremely difficult to know which the original one is. The original one is the one that says Shop 312 and since 1944.
Tip: Head there early because the Lassis get sold out like hot pancakes.
Time to awaken your spiritual side…
9. Birla Mandir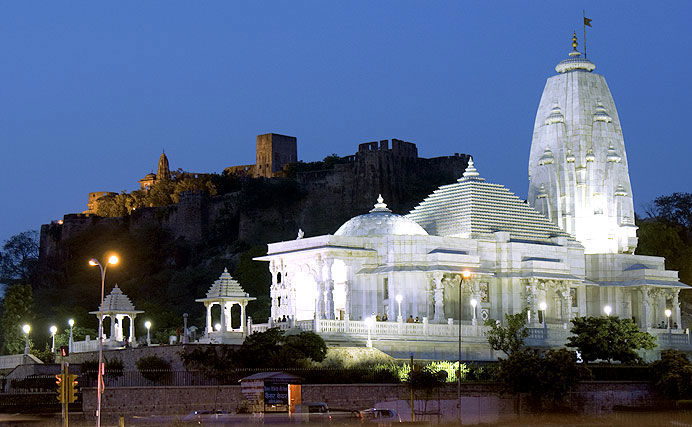 Amidst the many places to visit in Jaipur, temples are a must check out! One temple that particularly catches your attention is the Birla Mandir. Built with white marble, the temple is a vision during night time.
Time to test your bargaining skills...
10. Bapu Bazaar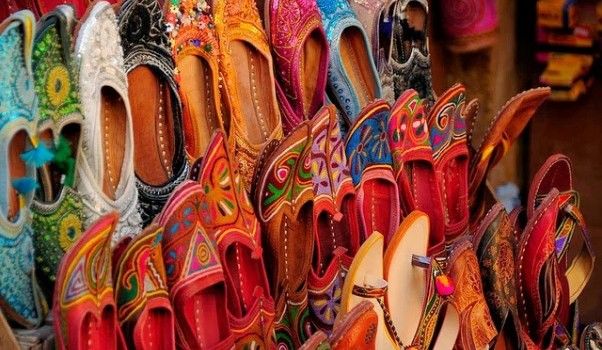 Jaipur is famous for its mojaris, camel leather items and textiles. One can shop at many bazaars without burning a hole in his/her pocket. While each bazaar has something unique to offer, Bapu bazaar is your one stop destination for Jaipuri Items.
So how many of these places have you visited?