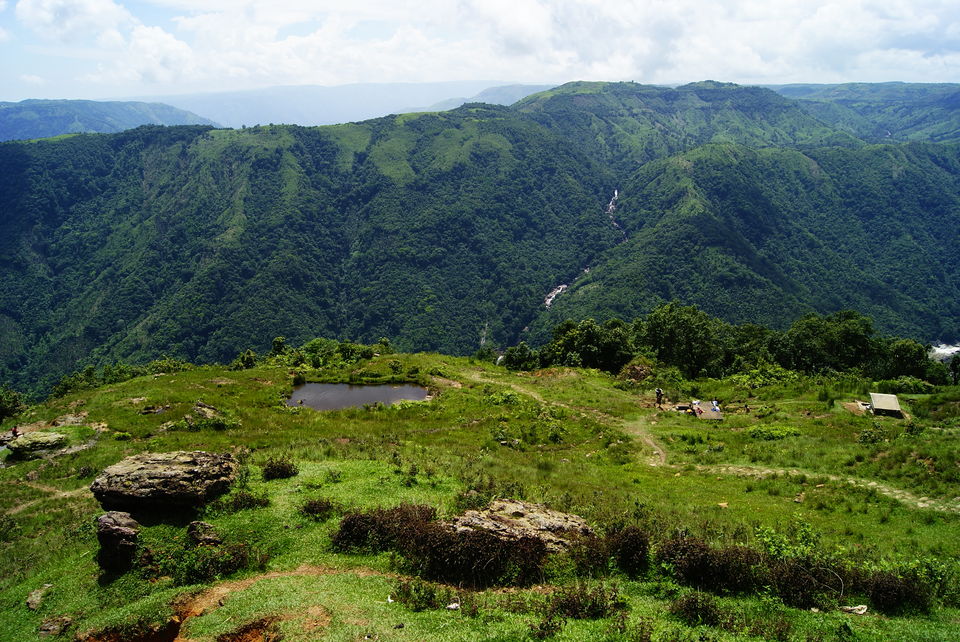 Meghalaya is one of the states located in the North East region of the country. Flanked by Assam on one side and the country of Bangladesh on the other, it is known to have a reputation of being called "The Abode of Clouds". But apart from that, it is also known for its scenic landscape, luxurious waterfalls, serene lakes and historical landmarks to name a few.
Meghalaya is composed of the Khasi Hills, Jaiñtia Hills and Garo Hills, named after the ethnic communities that reside in them. This article, however, will concentrate mainly on the places to visit that are located in the Jaiñtia Hills.
The Jaiñtia Hills comprises of two districts at present: West Jaiñtia Hills District has its headquarters at Jowai which is 66 km from Shillong, the state capital, and the East Jaiñtia Hills District, with its headquarters at Khliehriat which is another 35 km from Jowai. One can easily get a cab from Shillong to travel to Meghalaya, if one wishes to travel. Otherwise, there are many travel agencies that one can find easily in Police Bazaar which arrange travel tours at reasonable prices. Of course, if one already has connections there, then that is a bonus!
The following are some of the places that one can visit that are in Jaiñtia hills. This list is but a fraction of places to go to so one need not go by it strictly. Because as far as discovering Meghalaya is concerned, there's a lot that is left to be discovered.
Located at a distance of 56 km from Shillong off the National Highway and just before reaching Jowai, this lake is also a historical landmark that speaks of the legend of a famous Jaiñtia chieftain who made it, a story that people still recount till date. It's tranquil and serene environment makes it ideal for picnics and family outings. A multi-cuisine restaurant in the shape of a quaint boathouse situated in the middle of the lake further adds to its charm.
Krang Suri falls is located in the Amlarem Civil Sub Division, which is about a thirty minute drive from the town of Jowai. One would have to trek a bit to reach the falls but it will all be worth it.
Tyrshi Falls is yet another breathtaking waterfall one needs to visit and it is located about 5 kms away from Jowai, along National Highway 44.
Ialong has the reputation of being one of the oldest villages of the Jaiñtia Hills District. Located at a distance of about 8 km from Jowai along the National Highway , Ialong has many dimensions to it. Not only is it a park but it also harbours a sacred grove, known as Khloo Lyngdoh Ialong. And again, it has historical significance as there are the remains of an ancient boulder fortress within the sacred grove, which was believed to have been used Jaiñtia soldiers from time to time during the middle of the nineteenth century.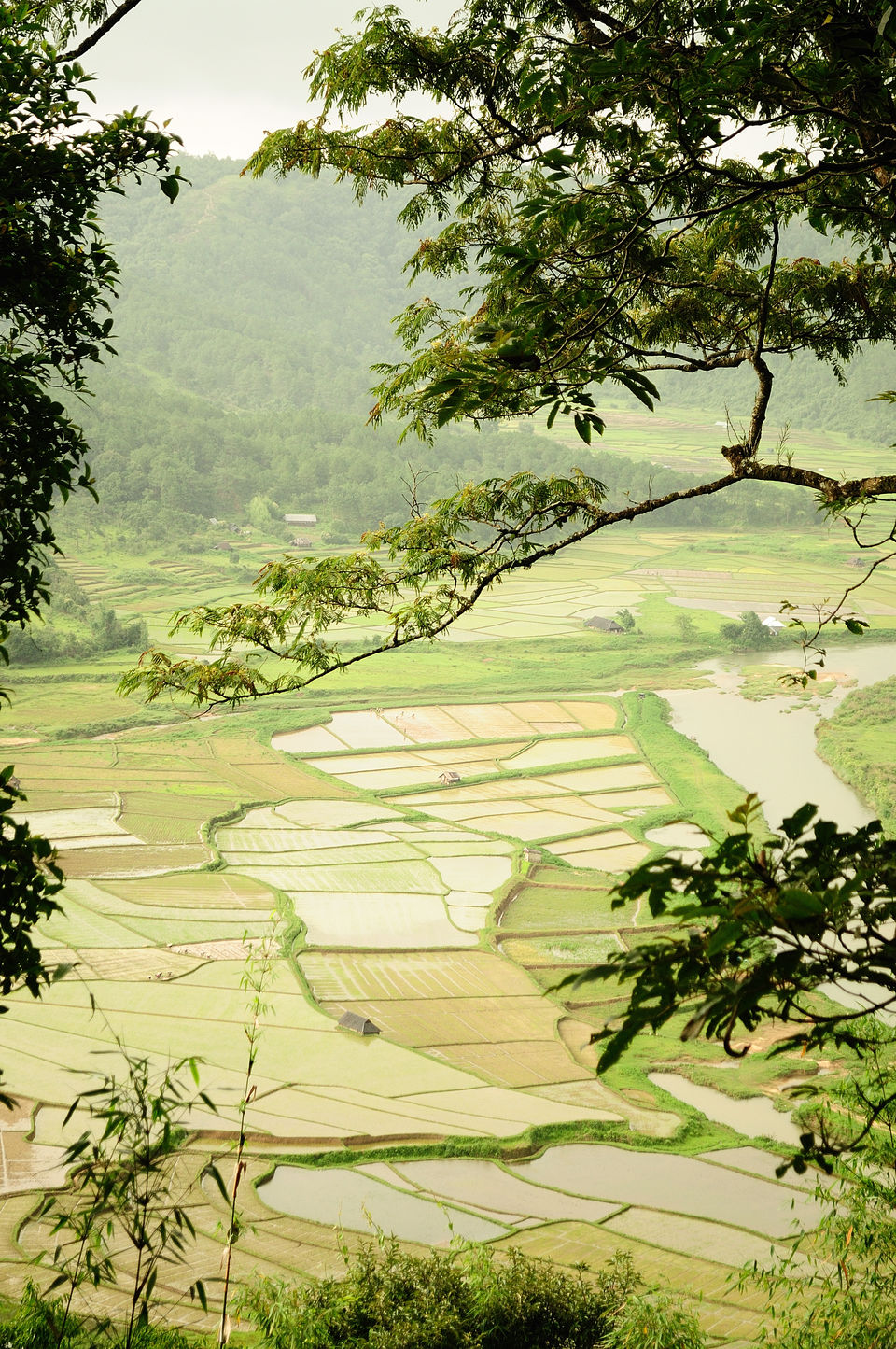 Ialong also provides one with a breathtaking view of Pynthorwah, a vast expanse of paddy fields through which the Myntdu river meanders through. The best time for visitors to view this very embodiment of Nature and man in harmony is during harvest period, when the paddy is ripened; the fields take on a majestic golden-yellow colour, truly the colour of Nature in its prime.
Nartiang is again one of the oldest towns of Jaiñtia hills district and is located at a distance of 24 km away from Jowai. It used to be the summer retreat of kings to escape the heat of their Jaiñtiapur kingdom.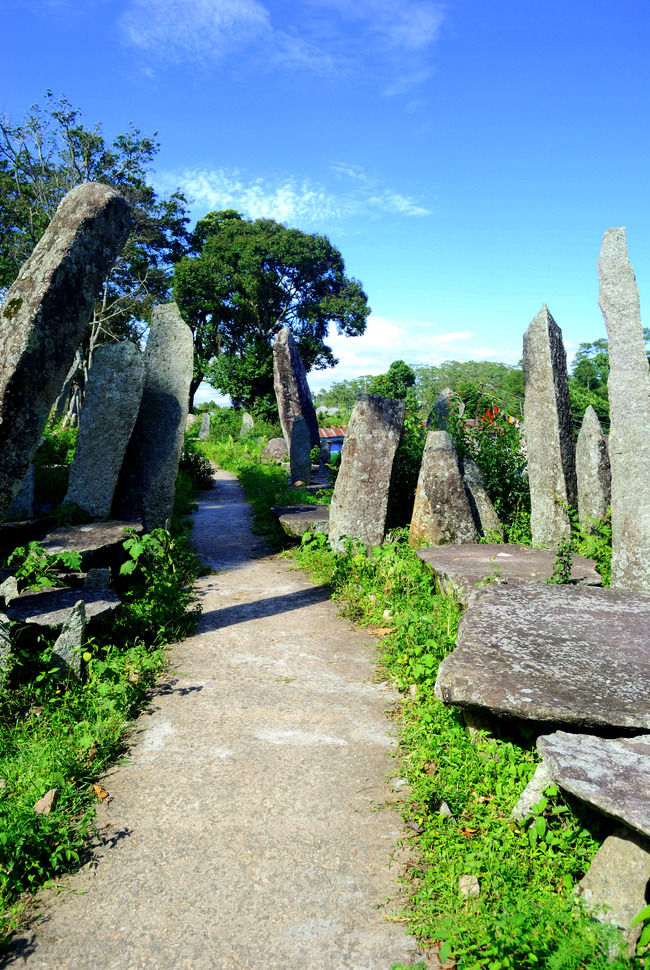 Monoliths are a common sight if one were to visit Meghalaya and are also of impotant cultural significance. They are huge stone slabs, some vertically erected and some horizontally placed. The erected stone slabs are known as menhirs or Moo Shynrang and the horizontally placed slabs are called dolmens or Moo Kynthai. The tallest menhir in Meghalaya stands at 27 feet tall and is locally known as U Moo iong Syiem. The most well-known monoliths are the ones in Law Mulong, which are said to have been erected by U Mar Phalangki, U Luh Lyngskor Lamare and the inhabitants of Nartiang village to commemorate glorious events of the kingdom.
At Nartiang, there is a famous temple that was constructed by a Jaiñtia king in dedication to the Hindu goddess, Durga. Hindu devotees still continue the religious rites today during the Durga Puja festival, where a male goat is ceremoniously sacrificed at the sanctum sanctorum of the temple.
This park is located at Iooksi village in Laskein block, which lies at a distance of 48 km away from Jowai. From the park, one can get a good view of the wide, serene Kupli River.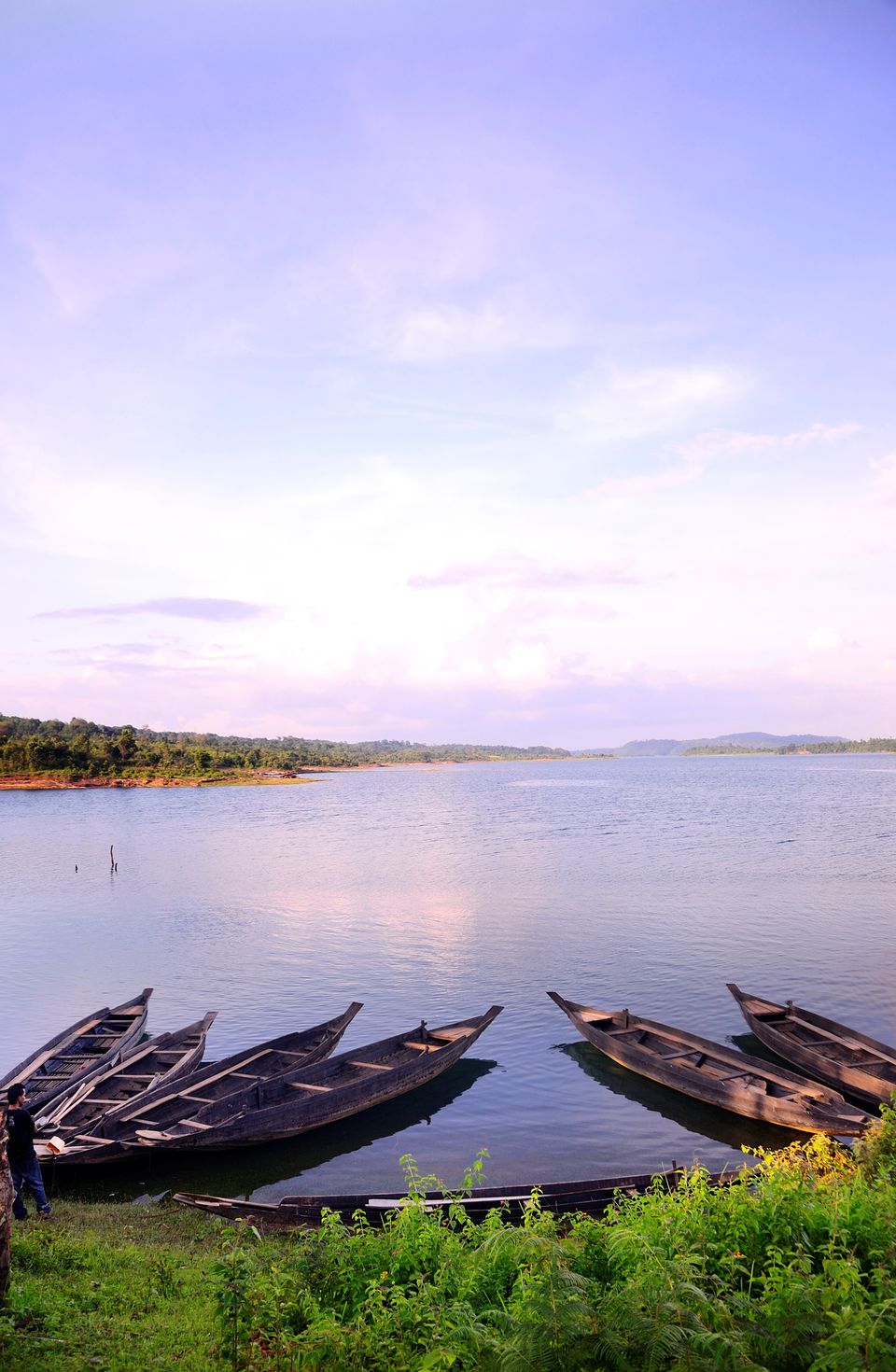 These are some of the places to look out for when one is visiting the Jaiñtia hills. However, when one is travelling around in Meghalaya, it is also good to do so with an open mind. There are so many other places, yet undiscovered that remain unexplored in the region. If one is lucky enough to have a local as a guide, then there are better chances of stumbling upon such places. Yet again, with tourism doing well in Meghalaya, those who hunger for an adventure will not be let down. Meghalaya can yet surprise you.
Photo credits: D. P. Gatphoh