The Andaman & Nicobar Islands, situated in the Bay of Bengal, make for a perfect family vacation! Comprising of nearly 500 islands, they are host to untouched rainforests and are surrounded by the gorgeous emerald coloured sea. The pristine beaches, undulating mountains, historic monuments, ancient tribes, adventure sports and more, all make the Andaman & Nicobar Islands a great place to take your family. These islands cater to both kids and adults alike. So once you're done with your tour of the famous Cellular Jail, your can let your kids freak out while you spend the rest of the day relaxing on the beach.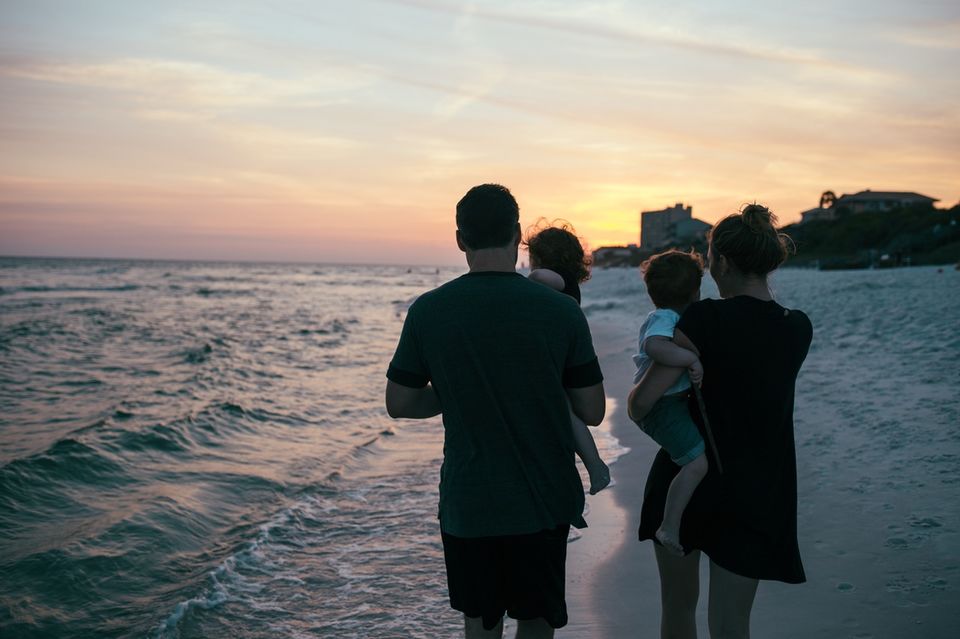 Doesn't a vacation to the Andaman & Nicobar Islands sound incredibly tempting? Well, if you are worried that you don't have enough savings to pay for this trip, then why not Apply for Personal Loan? Many banks and financial institutions offer loans that have been designed specifically to meet your travel needs. If you meet the eligibility criteria, you can easily get a Travel Loan and then take your family to the islands this monsoon
So how do you plan a trip to the Andaman & Nicobar Islands?
1) Decide on a Budget
The first step is to decide on a budget. In order to do so, you need to find the answers to certain questions like - how much are you willing to spend on this trip? Will you stay in a 5 star hotel or in a traditional homestay? Do you plan on participating in adventure sports and activities, like snorkeling and scuba-diving? You also need to take into account other expenditures such as transportation, food, shopping, and guides.
Depending on what you and your family like, you should be able to arrive at an approximate number. This figure becomes your budget, and you can then apply for a loan based on how much you have saved and how much you need to borrow.
2) Compare Different Offers
Now that you know your loan amount, start looking at the interest rates that various banks offer. Also ask them to fully disclose other fees and charges, like processing fees and repayment penalties. Once you have all the numbers, add them up and do a comparative analysis to narrow down on the bank which gives you the best deal.
3) Repayment Tenure
Though you may be tempted to opt for a long tenure, as this brings down the monthly repayment amount, it is best to repay your loan as soon as you can. Increasing the tenure leads to an increase in the interest rate. This may negatively impact your credit score. Decide on a value that you are comfortable paying every month, and then repay at least that amount every month. This will keep your tenure in check, save you from paying higher interest, and leave you with a good credit history for future loans.
4) Apply and Get Approved
The application process has become easy and hassle free, thanks to online applications. Need to collect the required documents for personal loan that all you have to do is fill a form and submit the required documents online. You will probably get approval from the bank within minutes.
5) Quick Disbursement of Money
Once the loan is approved, you should receive the funds within 3-4 days. This basically means that you now have the money to book your travel tickets, your hotel, tickets to monuments and other tourist attractions, and more. The plans that you have made on paper, can now come to life!
6) Stick to your Budget
Now that the time has come to start using your loan for the vacation, it is important to remember that you must stay within your budget. If you start spending beyond your means, you will find yourself in a financial mess. After soaking in the beauty of the islands, do you really want to come back home and stress about how you will repay your loan?
7) Enjoy!
The Andaman & Nicobar Islands are nature's gift to India and the world. Start your trip in the capital city of Port Blair. You can either take a flight or a cruise from mainland India! How exciting is that? After spending a day or two in the city, take a boat to the famous Havelock Island, which is home to one of the most beautiful beaches on earth, Radhanagar Beach. Stay in a quaint little cottage by the shore and watch the sunset every evening.
If you are fond of wildlife, then don't miss a trip to Ross Island. This place is filled with animals, and offers adventure seekers activities like snorkelling. A fun trip for the kids would be to visit the Baratang Island, which is home to unique limestone caves. Your children will be thrilled to see such amazing creations of Mother Nature. The largest of the the Nicobar Islands is called the Great Nicobar Island. It is home to diverse wildlife, a dense rainforest, and indigenous tribes like the Shompen.
As you can see, the Andaman & Nicobar Islands have so much to offer! You should definitely take your family there this monsoon. It will be a trip of a lifetime, and they will absolutely adore you for this amazing gift!
Now that you know about personal loans for holiday, why not start making plans immediately? Within a few weeks, you will find yourself swimming in the sparkling blue water of the sea, while your kids build sand castles on the beach!