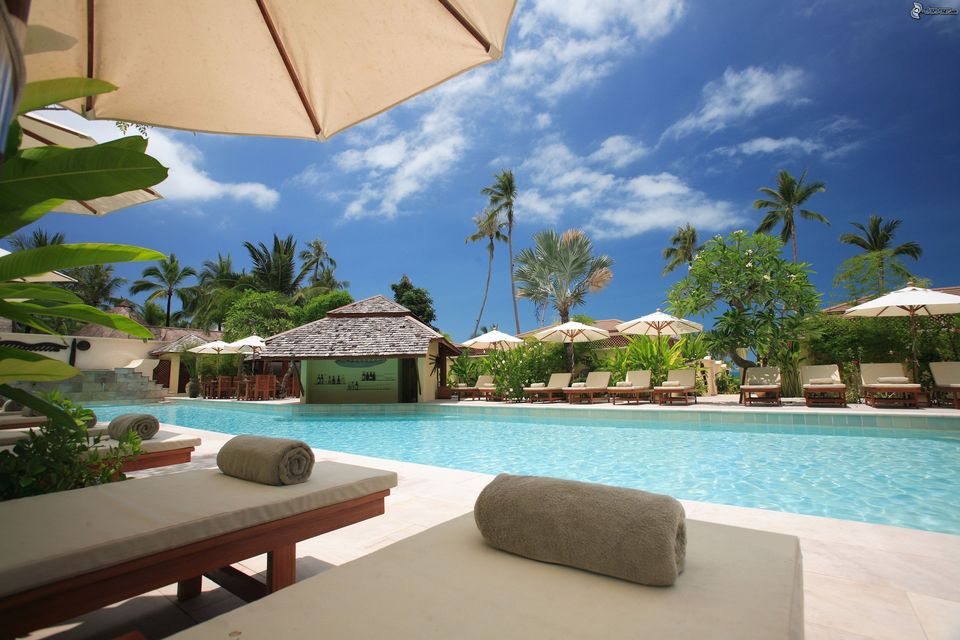 Depending on the purpose of your trip and amount of people with whom you are planning to go, we will help you to choose better home for long staying.
Choose Perfect Home for Long-Time Trip
Are you planning to visit another country for a long-time trip but do not know where and how to stay? Well, this post will be your guide on how to rent a property and where you can look for houses for rent in Dubai or any other country. Without further ado, let us dive right in.
How to Choose a Perfect Home
There are myriads of options when it comes to renting a house for long-term trips. However, the kind of home you need and its price depend on circumstances like traveling alone, with family, your wife, or with a business partner.
Therefore, the accommodation you choose will depend on the people accompanying you and the purpose of your trip. Here are some of the most viable and popular options.
Hotels
These are one of the most popular choices for staying. However, amenities may vary from country to country. Some of the common facilities you may enjoy within your rent include pools, paid Wi-Fi, 24-hours front desk, restaurants, bars, airport transportation, fitness center, etc.
Hostels
This is a choicerent for young or budget-conscious travelers. However, a hostel may conjure up a dormitory feeling with bunk beds, backpack lockers, shared kitchens, bathrooms, TV rooms, etc. You can still find private en-suite rooms in a hostel at the same rate as a budget hotel room.
Bed & Breakfast/Guest Houses
If you are looking for cheap accommodation with a homely feeling, a family-owned bed & breakfast/guest house is a perfect option. You get a room with a private or shared bathroom. Plus, you get a complimentary breakfast included in your rent.
Lodges
You will find lodges near natural settings. They offer modern convenience and comfort with access to the great outdoors. The conditions and prices may vary, but do expect to pay higher rental the farther your lodge is from civilization.
Rent a Property
Yes, you read it right. It is possible and actually reasonably cost-effective to rent a property if you are planning a long-time trip. For example, if you are visiting Dubai for six months, it is always a great idea to look for a house for rent in Dubai
You will get privacy and access to basic kitchen supplies, bedding, towels, appliances, and other basic electronics. You can rent property in Dubai for a long-term vacation, which will probably cost you less than most hotels in the UAE.
Where to Choose
If you are planning to travel abroad, it is best to know your options to house rent Dubai. For example, if you are going away on a vacation in the United Arab Emirates and wish to rent a property in Dubai, here are some websites worth checking:
Pros and Cons of Renting a House and/or an Apartment
Like other things in life, renting a house for long-term trips comes with its own sets of merits and demerits. Here are some you may want to consider.
Pros of House Rentals for Long-Term Vacations
Here are some of the benefits to rent a house for your long-term trips abroad.
You will have to unpack only once, and this rented house will be your base for the rest of your trip.
You get more space for the price you pay.
You can stay at your dream location throughout your stay in a city. For example, you can get a house in the city center or by the seashore. It depends on your taste.
You get to choose the type of house and amenities to make your trip truly special. This is something you will not get with other options. For instance, you can rent a house facing the sea, with a garden, or a private swimming pool, etc.
You can save a substantial amount by buying and cooking for yourself: no more expensive hotel or restaurant meals.
Cons of House Rentals for Long-term Vacation
Typically there will be no support staff or property manager on-site to immediately resolve any problems with the property.
You may require arranging your personal bed sheets, towels, and toiletries. The cleaning of the house will be your personal responsibility.
You will have to arrange personal transportation such as rent a car, which will be an added-expense.
Appearances in photos can be deceiving. Therefore, in a worst-case scenario, you may feel disappointed by the condition of the property you rented.
The Price of All Services
The prices of renting a property may vary by city or country you are visiting. Other factors influencing the price, such as the location you choose to stay. For example, the price may be higher if you decide to rent an apartment or house in the city center or by the seashore.
That said, here are some of the average prices for renting a property in famous vacation destinations of the world.
France – the average price to rent a house is 828 Euros or approximately $989. The rental for a one-room flat or studio may cost you around 400 Euros, about $478.
Spain – Expect to pay around 600 Euros or $717 approx in cities like Madrid or Spain. If you choose to stay in less popular cities, you can rent for as low as 400 Euros or $478.
UAE – rent for a single bedroom apartment in the city center may cost approximately 5,528 AED or $1500. Renting an apartment in Dubai outside the city center will cost you roughly 3,687 AED or $1,003.
What You Need to Remember
Before you travel to a country, it would be wiser to find out what documents you require to sign a rental agreement. Typically the documents you need include:
Passport
Photos
A government-issued photo ID
A valid visa copy or travel document
Security deposit
There are several benefits and qualities of renting properties at expensive destinations such as European countries, Japan, and UAE.
Firstly, the price of long-term rentals will always beat the short-term rental options such as hotels, lodges, and B&Bs. Secondly, you will get a homely feeling with complete privacy and personal freedom.
Summary
So, if you are planning to travel abroad on a long-term trip, renting a property is a more budget-friendly and comfortable option. Just know your needs and where you would like to stay as it will decide how much rent you will be paying. This way, all you will need is to pack your bags and fly to your destination
Bon Voyage!