Plitvice National Park & Lakes
Plitvička jezera, or just Plitvice, is one of the oldest national parks in Southeast Europe and the largest national park in Croatia.In 1979, Plitvice Lakes National Park was added to the UNESCO World Heritage register.
Plitvice has 16 lakes interconnected through small and large water falls scattered along the mountainous train. The blue waters with green hues make for plenty of wow moments and is of course a photographer's delight.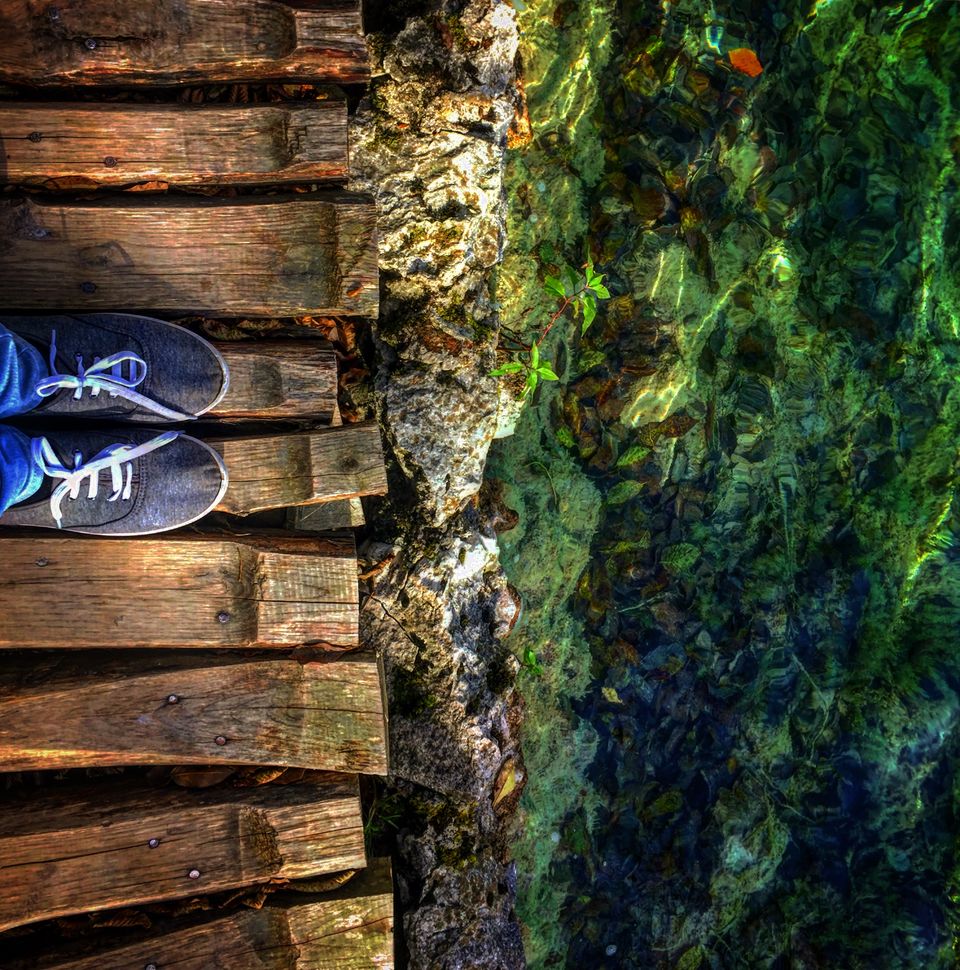 How to get here ?
Plitvice was our first destination in Croatia. We took a bus from Ljubljana, Slovenia to Zagreb and another bus to Plitvice.
The Buses stop at Entrance 1 and at Mukinje Bus Stop. Entrance 1 is quite far from most of the B&Bs and Apartments. From Mukinje, most of the stays are just a walk away.
Where to stay?
Needless to say, there are a number of Apartments and B&Bs in Plitvice to stay. We stayed at Apartment Spehar ( Host – Petar) and would recommend the place to anyone visiting Plitvice. Our host was really hospitable, picked us up from Mukinje Bus Stop and let us stay past than the check-out time too.
Where to eat?
The Lakes are quite far away from the main market and the only place to eat around here is Bistro Vucnica. The place has some really good pasta, pizza and the walnut pancakes at breakfast make for a very good start to the day. It also helps that this place is open till late in the night, which is a huge deal in Europe.
You can check out the place on https://www.airbnb.co.in/rooms/2839848
The Lake Entrance 2 is at walkable distance from here so you don't have to worry about going all the way to Entrance 1.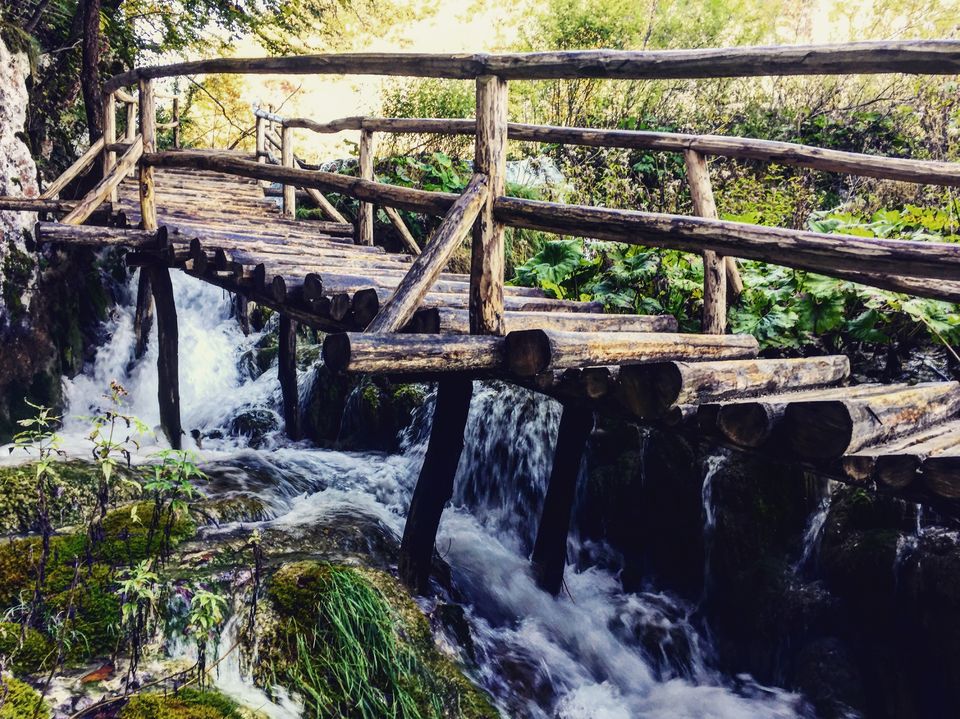 How to get around Plitvice Lakes in a day ?
Entrance Fees :
A one day ticket ( Adults) cost 55 Kn ( Jan-Feb-Mar and Nov-Dec) ; 110 Kn ( Apr-May-Jun and Sep-Oct) and 180 Kn (July-Aug).
Clearly, July-August is the best time to visit Plitvice. By Fall, the place is less green and more orange-red. Nevertheless, it is still beautiful.
The Lakes are open from 8 AM and it would be a good idea to beat the crowd and get there early.
Walking Trails :
No matter which entrance you start from, there are sufficient routes for you to choose from and maximize your time at Plitvice.
From Entrance 1
A (2-3 hrs) – Covers only the lower lakes by walk
B (3-4 hrs) – Covers the lower lakes and includes a boat ride on the Lake Kozjak
C (4-6 hrs) – Covers the lower lakes by walk and a bus ride to the upper lakes. Also includes a boat ride on the Lake Kozjak
K (6-8 hrs) – Covers the entire Lakes by walk
From Entrance 2
E (2-3 hrs) – Covers only the upper lakes by walk
F (3-4 hrs) – Same as B but starts from Entrance 2
H (4-6 hrs) – Same as C but starts from Entrance 2
G (6-8 hrs) – Covers the entire Lakes by walk
We took Route F since we had to get done before our afternoon bus to Split.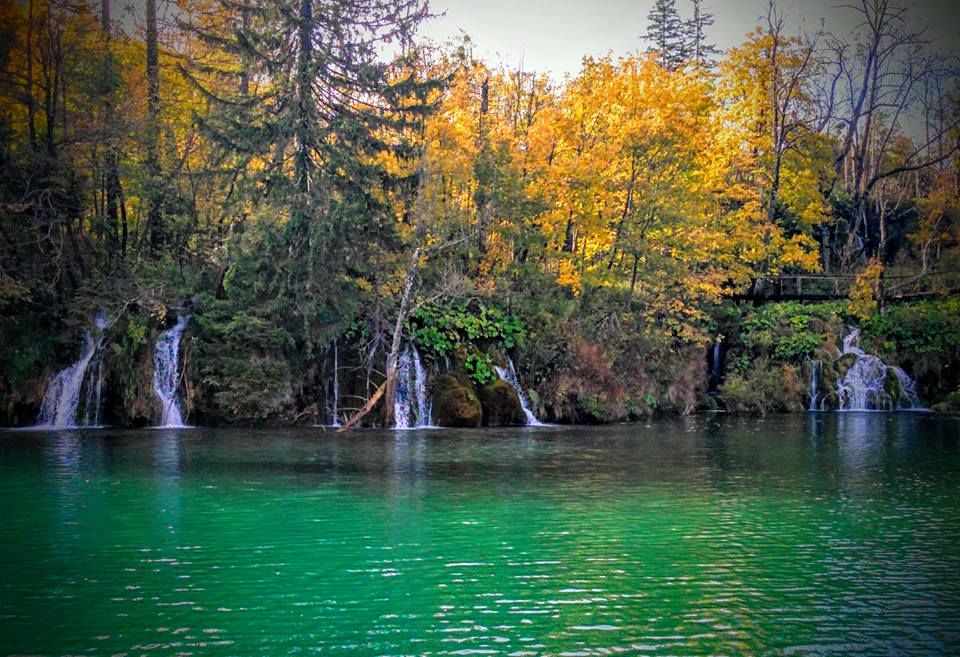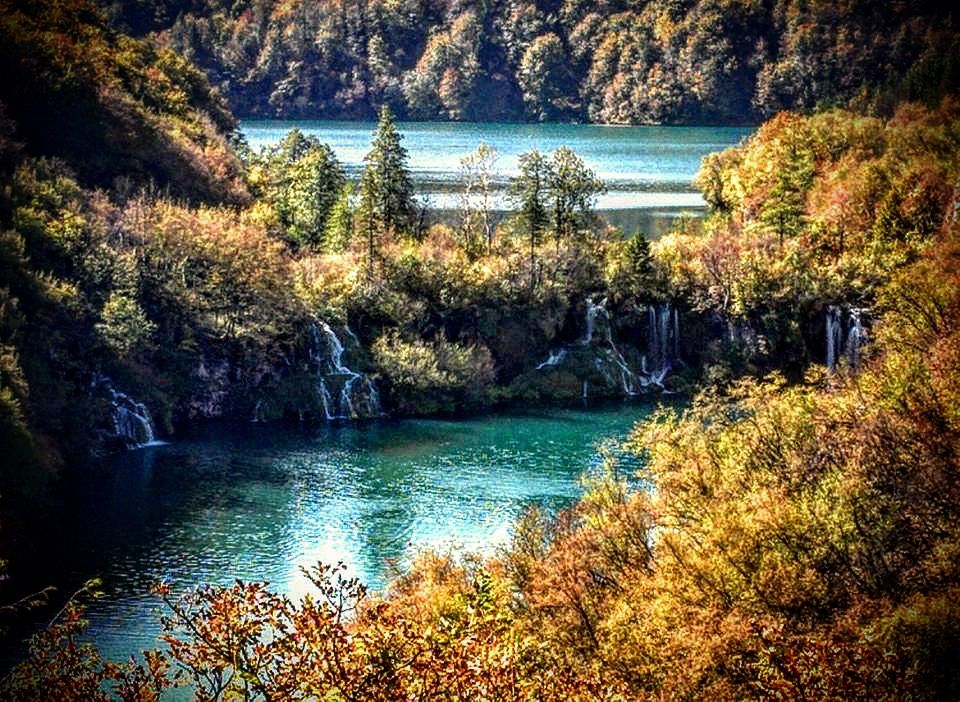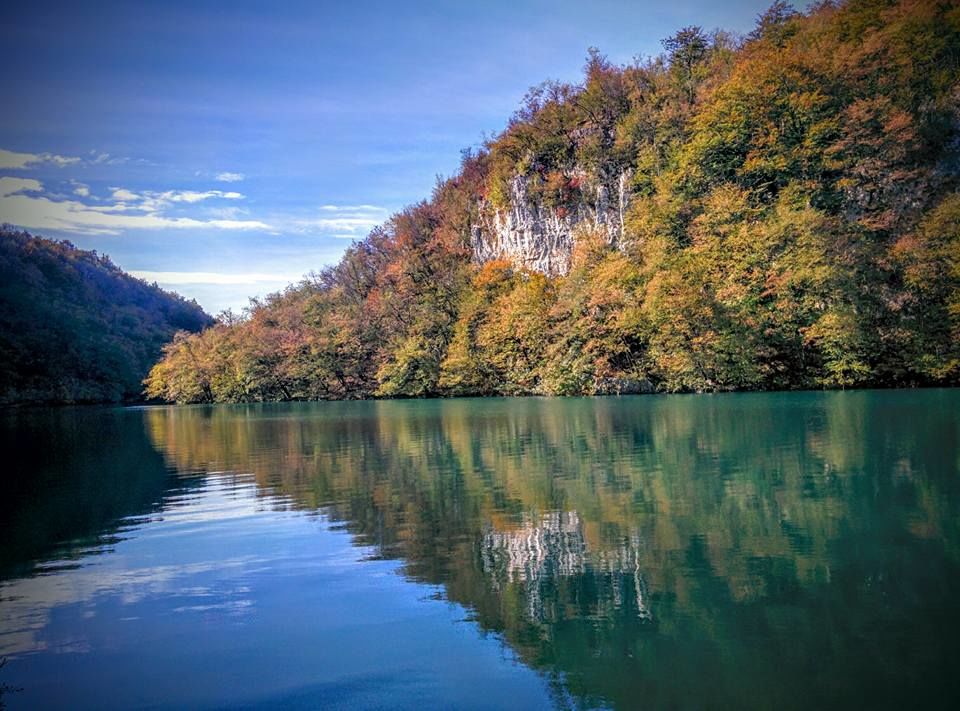 Our Itinerary
We left Ljubljana at 11 AM on 12th October and reached Zagreb by 3 PM.
Our bus from Zagreb left at 5.25 PM and we were in Plitvice by 10 PM.
We got down at Mukinje Bus Stand from where our host picked us up.
The next day, we had a quick but yummy breakfast at Bistro Vucnica and started our hike from Entrance 2 at 10 AM.
We took Trail F which took us on a Ferry ride to the Lower Lakes. After our hike, we took the bus back to Entrance 2 and were back in our Apartment by 1 PM.
Post a quick lunch that we cooked in the Apartment, we made our way to Mukinje Bus Stand for our bus to Split.