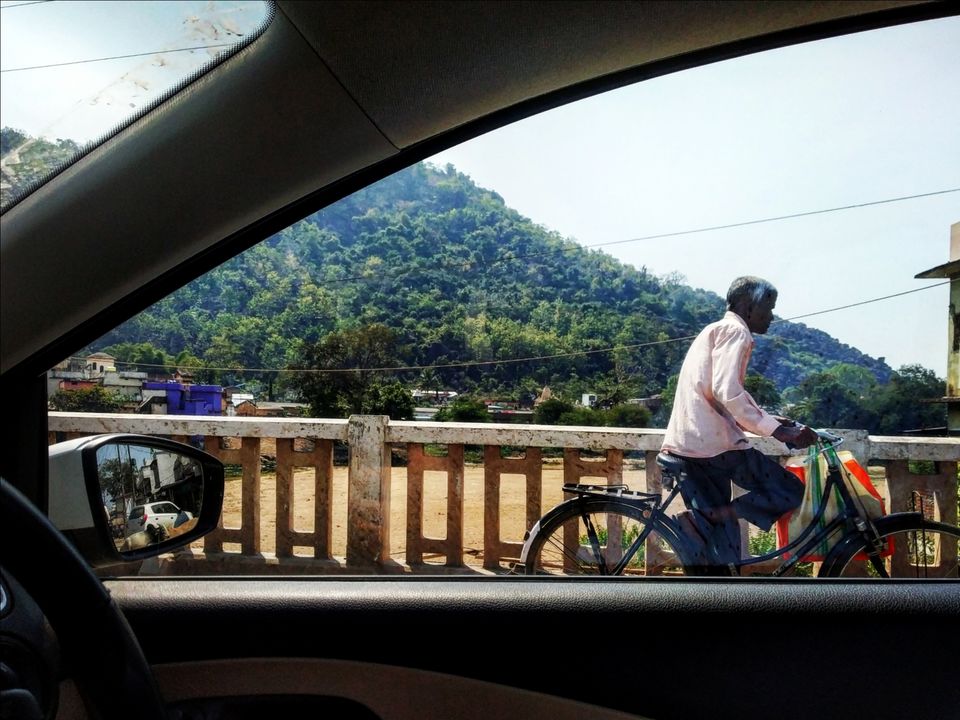 A trip to Keskal Ghati from the capital city Raipur was the main agenda. But what took my heart away was KANKER! A small city set in the backdrop of hills and mountains. Your normal life has a natural background element added to it. You go to the petrol pump and there you see a big mountain. Morning walk in a park and there also stands this huge structure. Be it the school premises of children or the temples every normal thing which makes a civilized town has some different edge added to it in this town : The poetry of rocks!
Been through a lot of small touristry attractions in the state in last few months (touchwood), which made me and my gang pass through a lot of small and big towns and villages. But nothing made my heart fell this much in love. Maybe obsessing a lot over this city but i really wish to stay here for a brief span of time in future.
Also before entering Kanker, there is a small village Makri/Makdi. The Makri Dhaba here is said to be the biggest landmark of that whole region with their speciality and famous dish : Kheer.