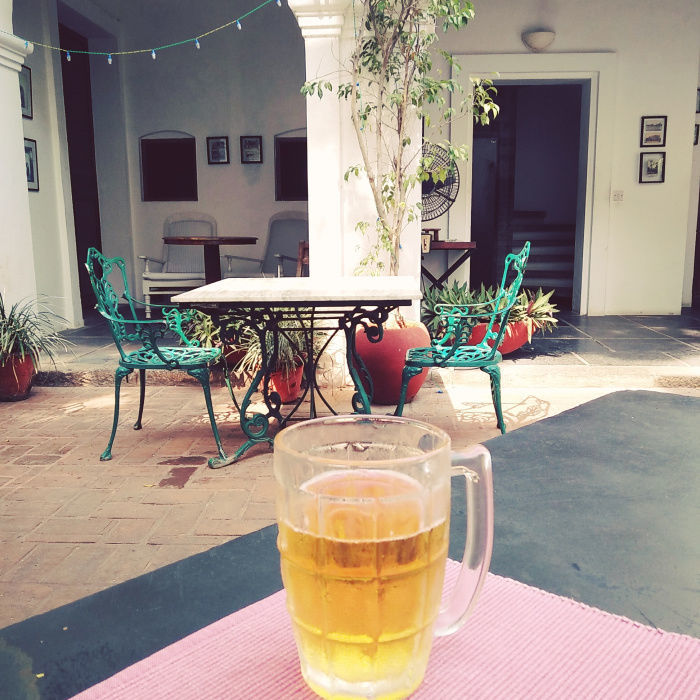 This is not a travel guide to Pondicherry. However, it is an excellent straight-from-the-heart experience on what all I learned on the solo trip I look last December.
Traveling sets you free I had heard. After working my ass off for two years, taking a break and exploring a new place seemed to be the right escape plan.
Three things I was sure of – 1) I was going to travel solo 2) I wanted to go local with my stay, food and travel 3) I envisioned it to be an enriching experience physically, emotionally, mentally and psychologically.
I started to look for places which will quench my thirst of soaking the place to the fullest. Rajasthan, Khajurao – Ujjain, Andaman Islands, Hampi, Kerala etc were some of the options on my mind. To be honest, I really wanted to explore the lesser known spots of that place rather than the obvious touristy attractions. While Google helped me a lot to find an ideal holiday destination, I myself was not really excited with the results. My friend had just visited Pondicherry few weeks ago and had gifted me a beautiful scarf as a souvenir. She seemed to be happy with her experience and had urged to visit the place at least once. Hmm, so I asked Google to provide with whatever information it has about this union territory down south. The results were quite fascinating – Old French colony, arty architecture, good cuisine, yogic connection and a sea shore! Pondicherry seemed to be the perfect destination for a solo trip!
After learning as much as I could, trust me, I can write thesis on Pondicherry. I immediately booked the flight tickets from Mumbai to Chennai and return. Pondicherry is situated approximately 150 kms from Chennai. One needs to book a car from the airport or one can take a government bus to reach Pondi from Chennai. Secondly, I got in touch with this amazing lady who looks after the 'Mothers House', a villa with 12 rooms. The Aurobindo society owns three ashrams and Mother's House is the only one which works on single occupancy.
Regina, the lady I was in touch with over the email, had booked the room for 5 days. I had pestered her enough to make sure I get a sea facing one. Also, I had a rough plan on the places I wanted to visit and had made a day by day itinerary.
I started my journey on 5th December 2016 early in the morning. Believe me, I was nervous and hell lot of excited at the same time. My mother, being a mother, had made sure I have extra copies of the tickets, identity proofs, safety blades and batteries. Anyway, I landed at the Chennai airport and what struck me first was this Nataraj idol – tall and graceful, it seemed that He might come alive and dance a step or two. How wonderful it would be then!
After collecting my baggage, I boarded a local bus. I asked the conductor to give a ticket to the nearest stop to the Ashram or the white town. He, unable to understand Hindi or English, took refuge in hand gestures and gave a ticket. The next 3 hours were soothing – the city is just like any other hub – developed at few places with large farms in between. My co-passengers were extremely humble and helped me with my baggage with a genuine smile.
I got down at my stop and checked the GPS for further route. It said more 3 to 5 kms to reach the Mother's Ashram. I took a rickshaw and again with the help of hand gestures, asked the driver to take me to my destination.
The moment I stepped out of the rickshaw, I was sure I had made the right choice. The villa looked exactly like the place you would stay if you want to wash yourself of all the negativity with some sea. The Mother's House is located bang opposite the Bay of Bengal and is approximately 1.5 kms from the White town. It is located in between fishermen's colony. I was welcomed by the cook, a sweet lady with a harmless smile. She offered me to take my bag and took me to my room. The Villa has a clean self-sustained kitchen, an open veranda, sitting area, meditation room, a library and a store room for cycles – small and perfect.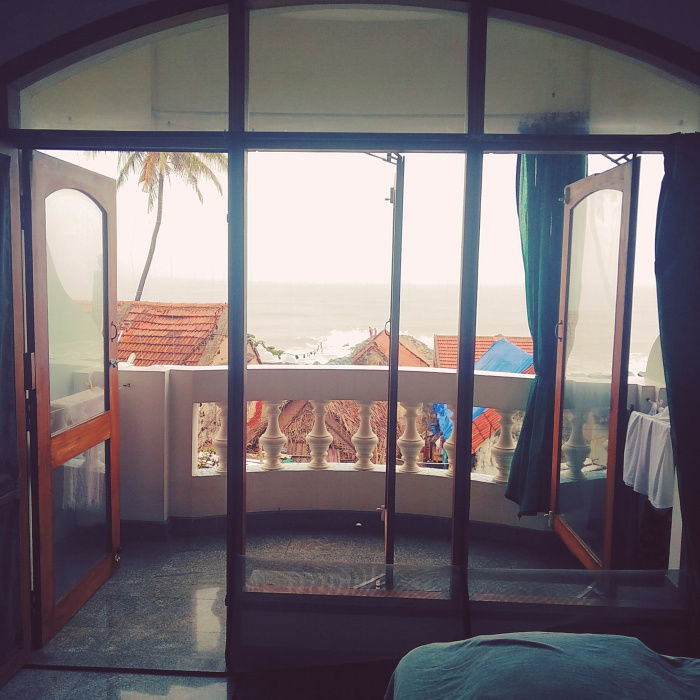 My room, the place I am still in love with, was a charming space with a single bed, an attached bathroom, a writing table and tool, a relaxing chair, and large glass windows with a large gallery which opened to the Bay of Bengal. I am horribly attracted to the water and this seemed to be an ideal setting for me to drown in thoughts and books over days to come.
After a small happy dance, I got back to unpacking my things. That evening I met the other guests staying in the villa – all from different age groups and nationalities. The caretaker also gave me my plate and a cupboard which I was to take care of till the time I was there. The villa had a small whiteboard which had the guests name written on it and noted who wants organic breakfast and lunch for the next day. I immediately registered for the food went out for a stroll with my GPS handy.
After walking through the lonely streets of the fishermen's colony, I reached the rock beach road. You can say it is the Marine Drive of Pondicherry – only without the cars and much, much cleaner. The experience of watching the mighty Bay of Bengal for the first time was surreal. I mean it might be a mind game, but the water was much fiercer yet calming. From that day, I made a point to visit the beach at least twice a day.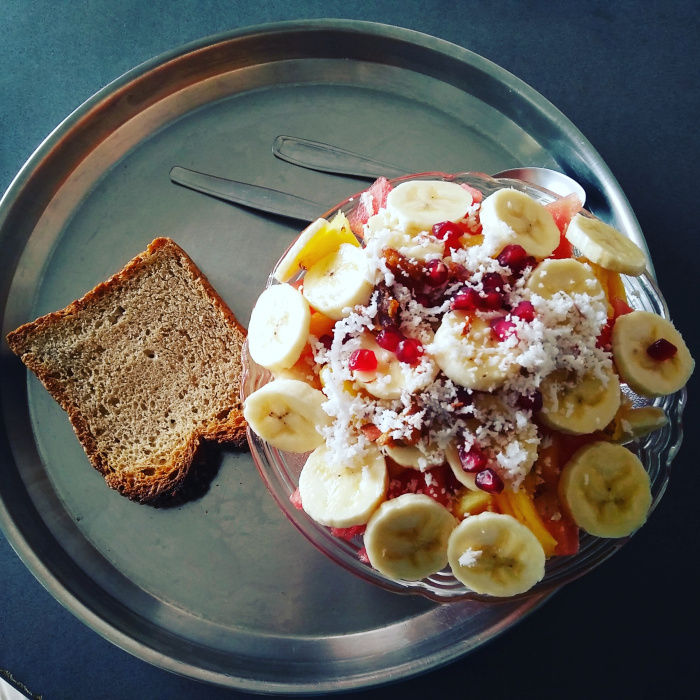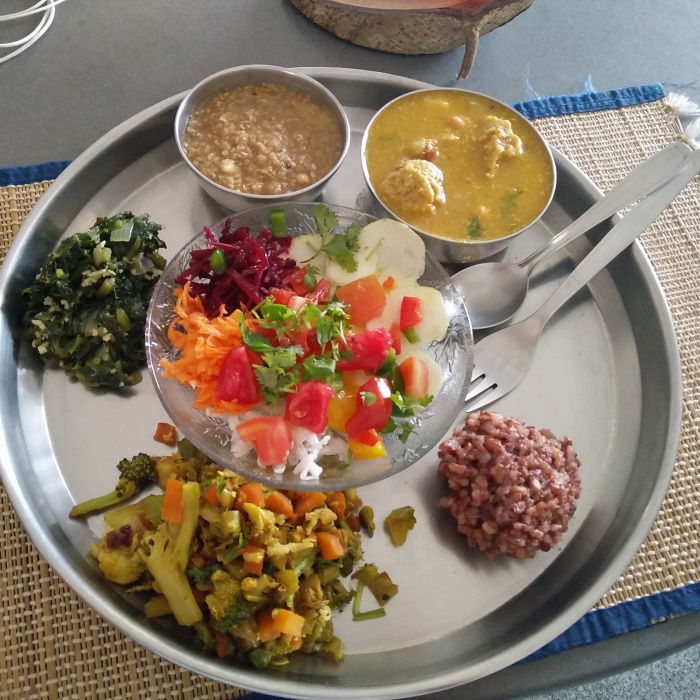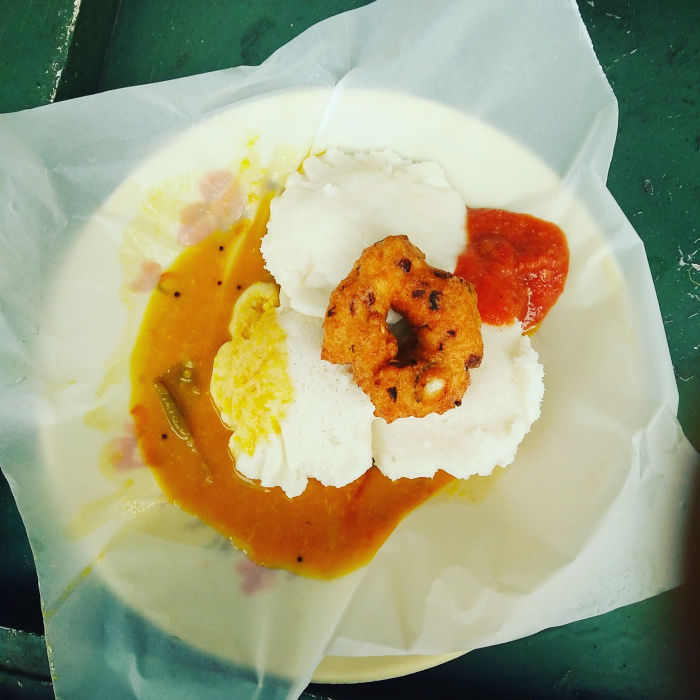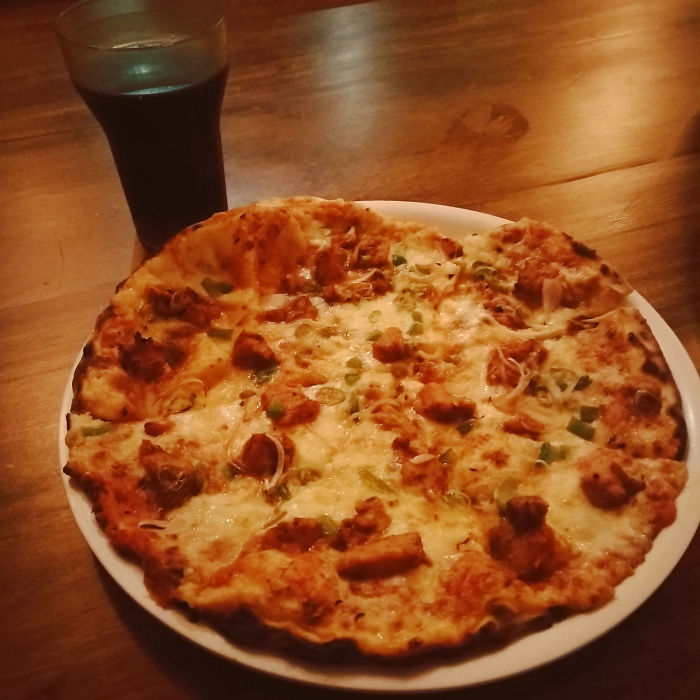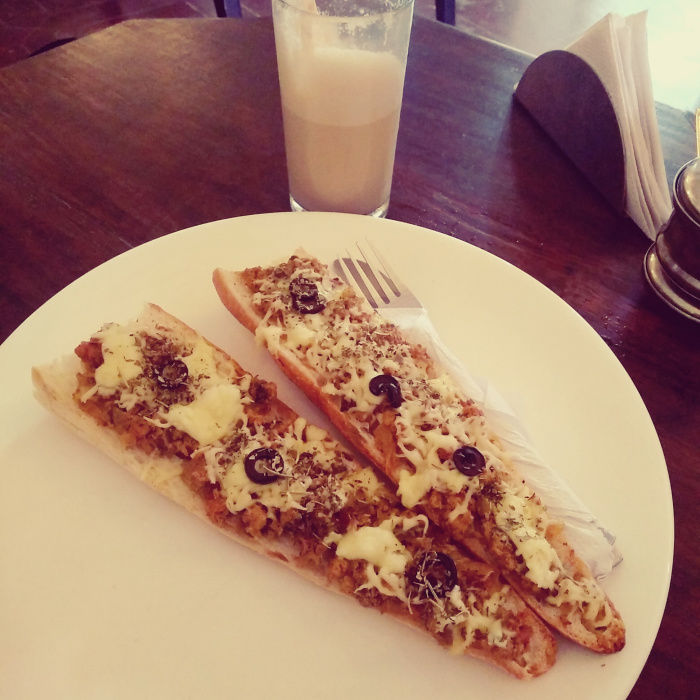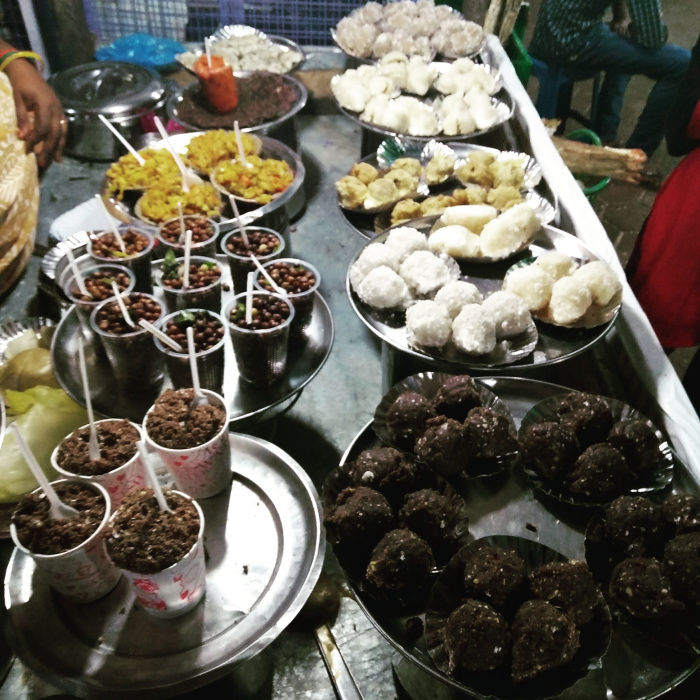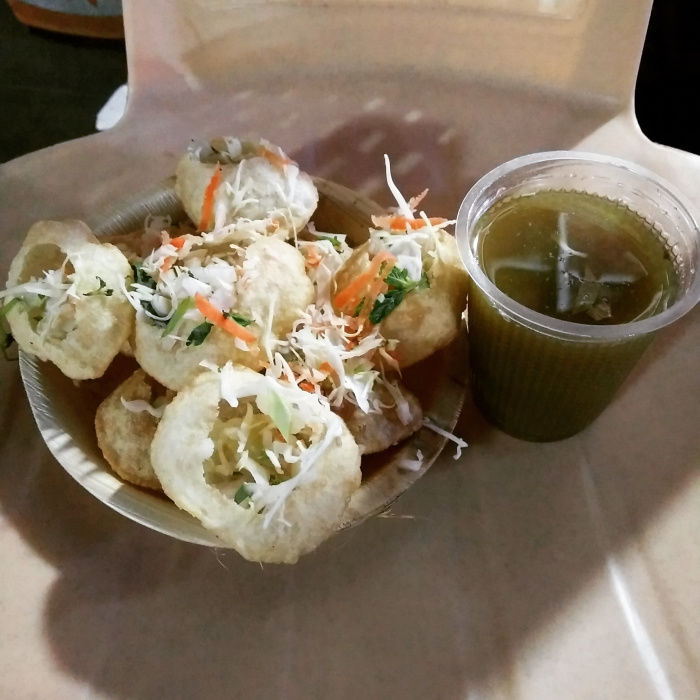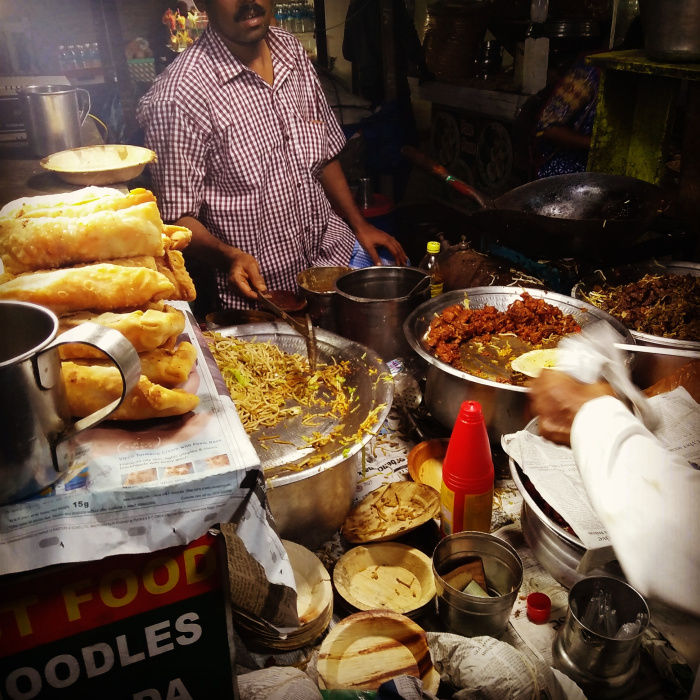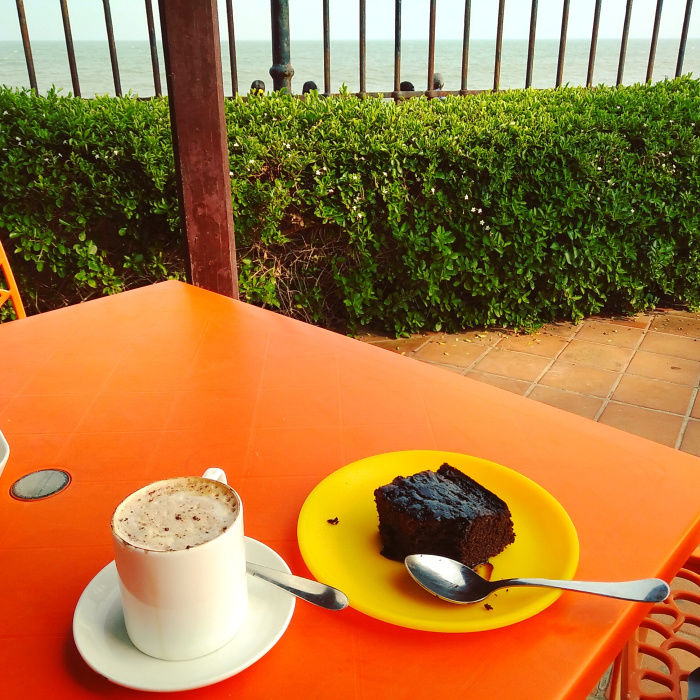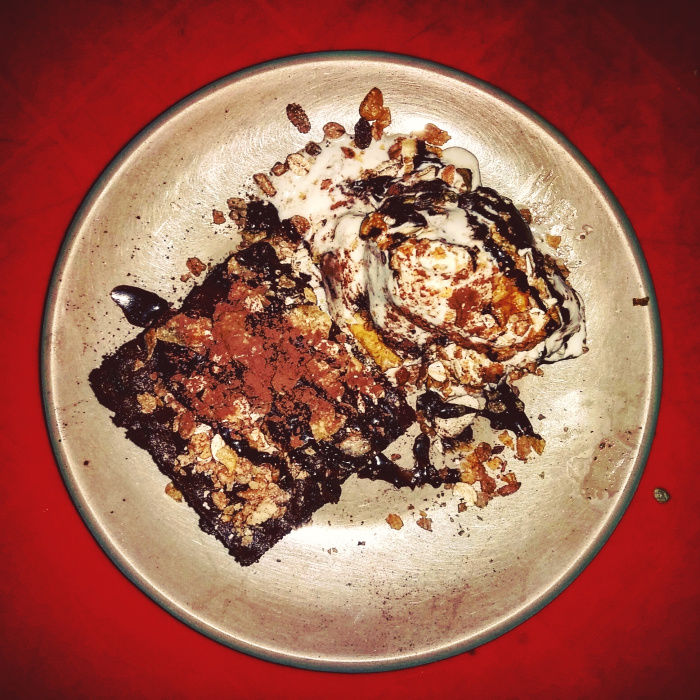 The places I visited in 5 days:
Aurobindo Ashram
Auroville
Pondicherry State Museum
Art gallery
Mahatma Gandhi Statue/ Old Lighthouse
Immaculate Conception Cathedral
White Town
Mahatma Gandhi Market – for street shopping
Arulmigu Manakula Vinayagar Devasthanam (A beautiful South Indian temple)
Places where I had delicious meals –
Café des Arts
Café Xtasi
Carte Blanche
Le Café
The café at Auroville
Food galli near the beach
Local random food stalls
Shanti's rooftop
Mother's Ashram
Richy Rich Ice cream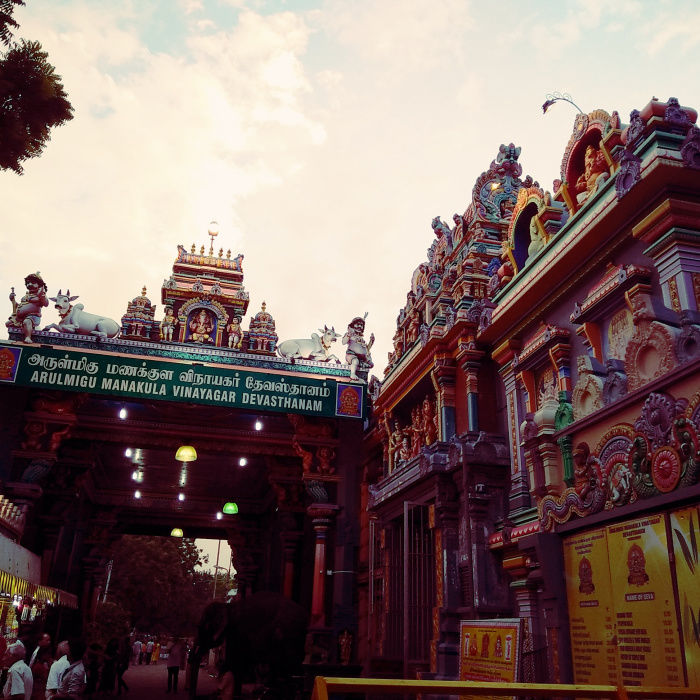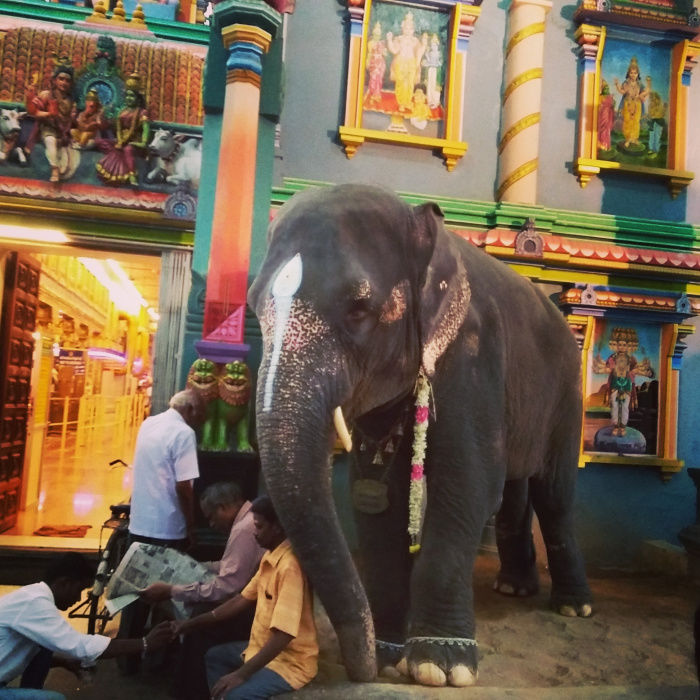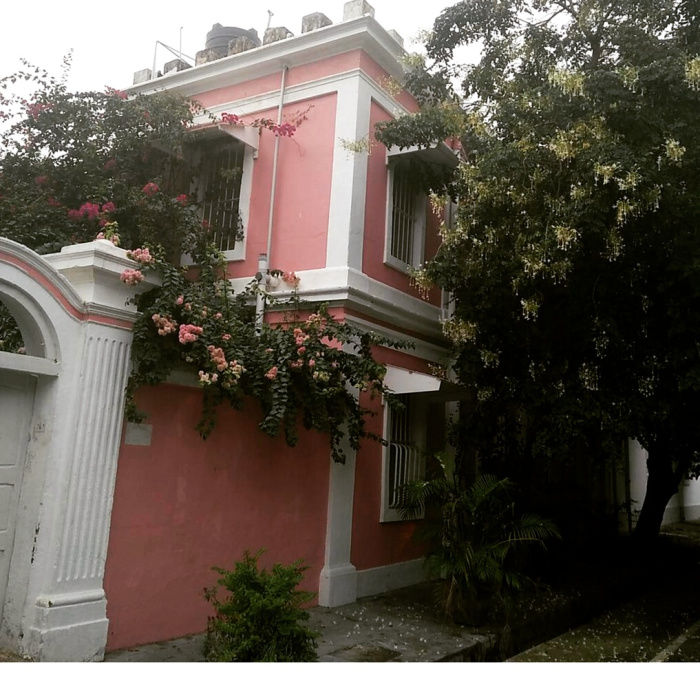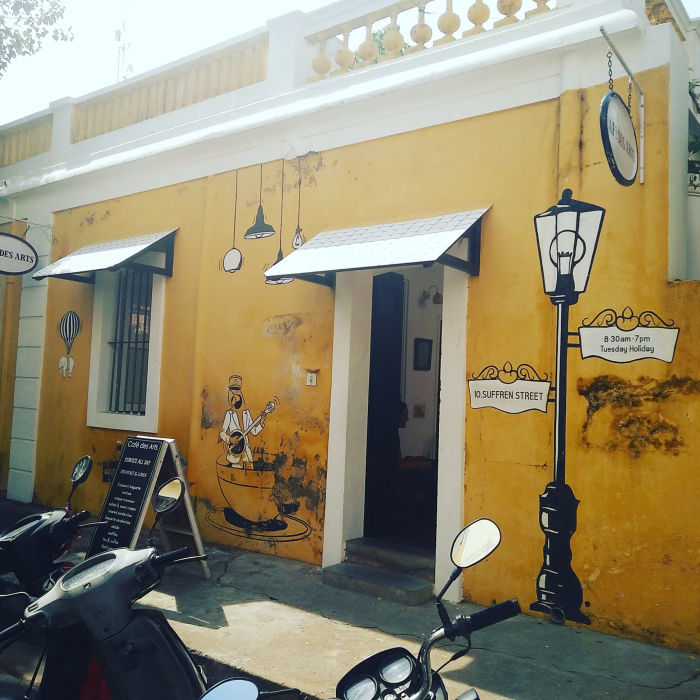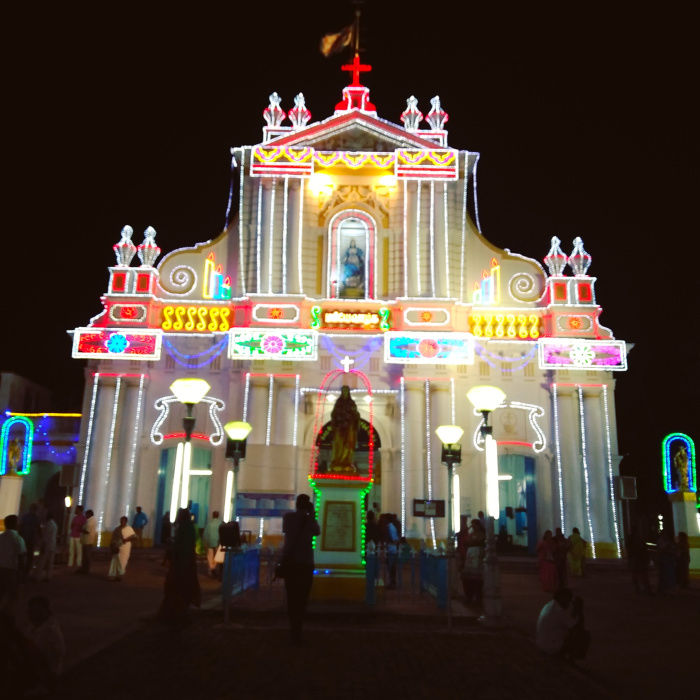 What are the memories I will cherish?
Those meals I had alone, sitting by the sea, or on the rooftop were the most liberating ones. Imagine eating an entire pizza or chicken noodles all by yourself.
The nights were spent roaming on the open beach followed my some reading in the balcony.
Picture this – An open sea just outside your room and a clear sky with thousand stars above!
I met some interesting people over here. For example – An oceanographic who used to study the ocean every day at 5 in the morning. When we spoke, he had already predicted the strong waves hitting the coast in the coming days.
A young lady from Russia had come down to learn yoga who was a dance teacher by profession. A fellow student had a research to do on a short film she was working on.
We are bothered about 'log kya kahenge' and tend to kill those small wishes. However, while on the trip, people did not know me and I did not know them – I guess it was easy to accept myself and enjoy my own company to the fullest. The mornings were slow and musical with the waves washing away all the inhibitions. The trip was indeed a learning experience in terms of what I want and who I am. I guess this is what traveling should do to you. I met some amazing people there, had the best filter coffee and meditated for entire 40 mins (which is quite a big deal).
One thing for sure, I have made a deal with the traveling bug inside me – that I will take yet another solo trip and then another one. Because that is where you find yourself – when you lose yourself.
This place is going to be special and how!