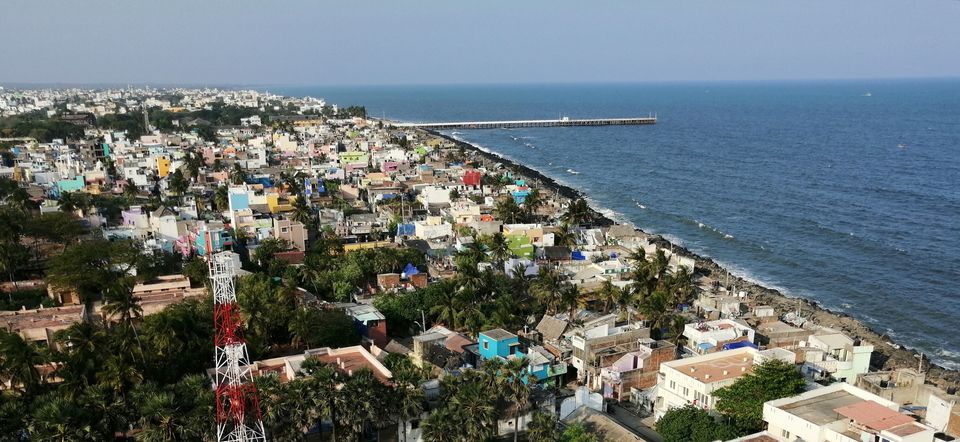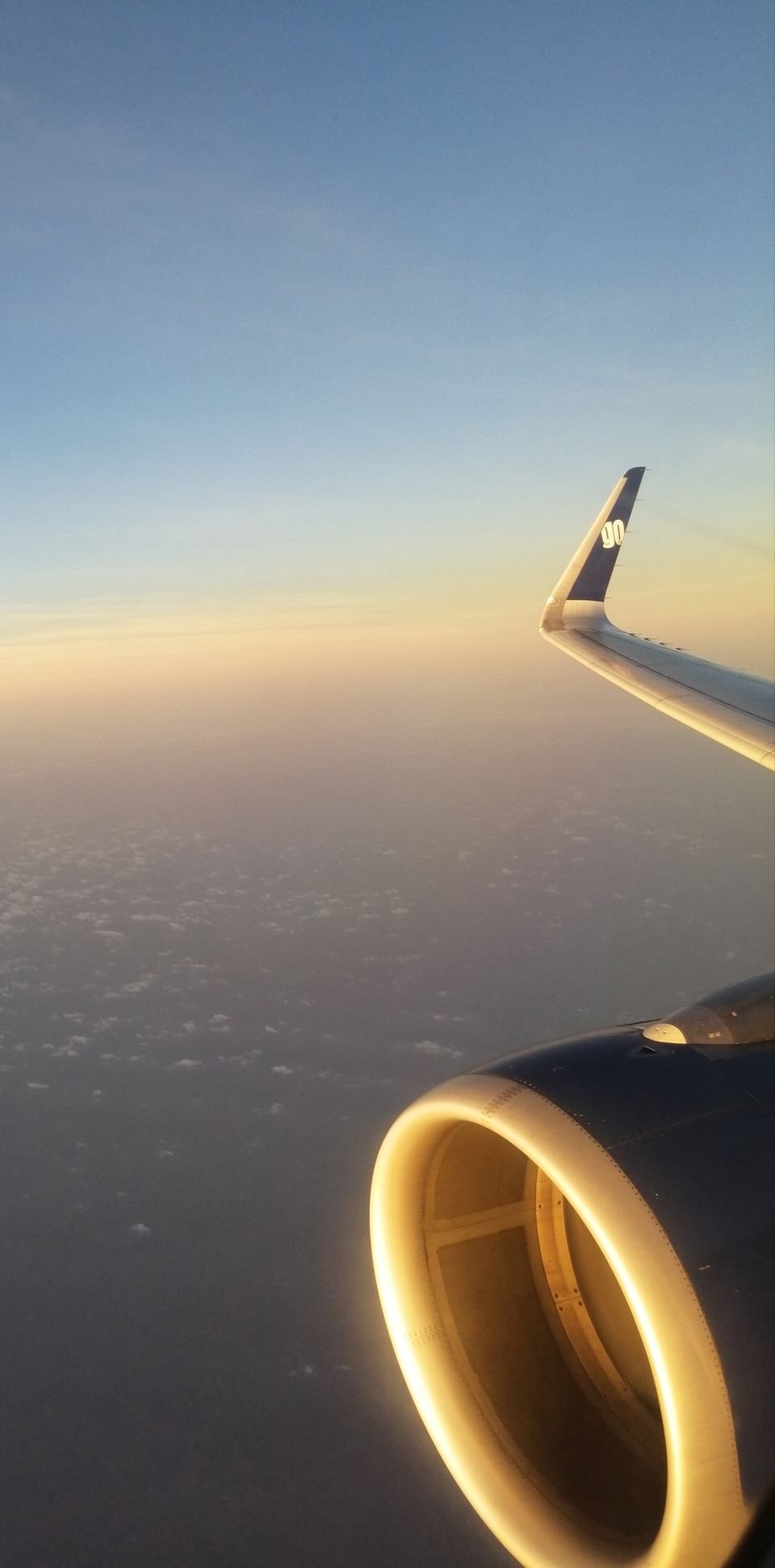 From a long time Pondicherry was on my wishlist, I was very much excited to visit there. I was travelling with my wife and my daughter who was 2 years old.
We started from Mumbai took an early morning flight to Chennai, It took us around 2:00 hrs to finally reach Chennai Airport and then we had our cab ready to take us to the Union territory of Pondicherry or as it is called Puducherry from 2006.
For Day 1 we had planned to have some great food at the cute little cafe's in Pondicherry.
We stayed at the Hotel Treebo Grace Inn which has a strategic location close to all major sightseeing points in Pondicherry.
For lunch we headed out to P.Y. Cafe and had a good meal, though the cost is on the higher side but it is the same story across most of the cafe's in Pondicherry.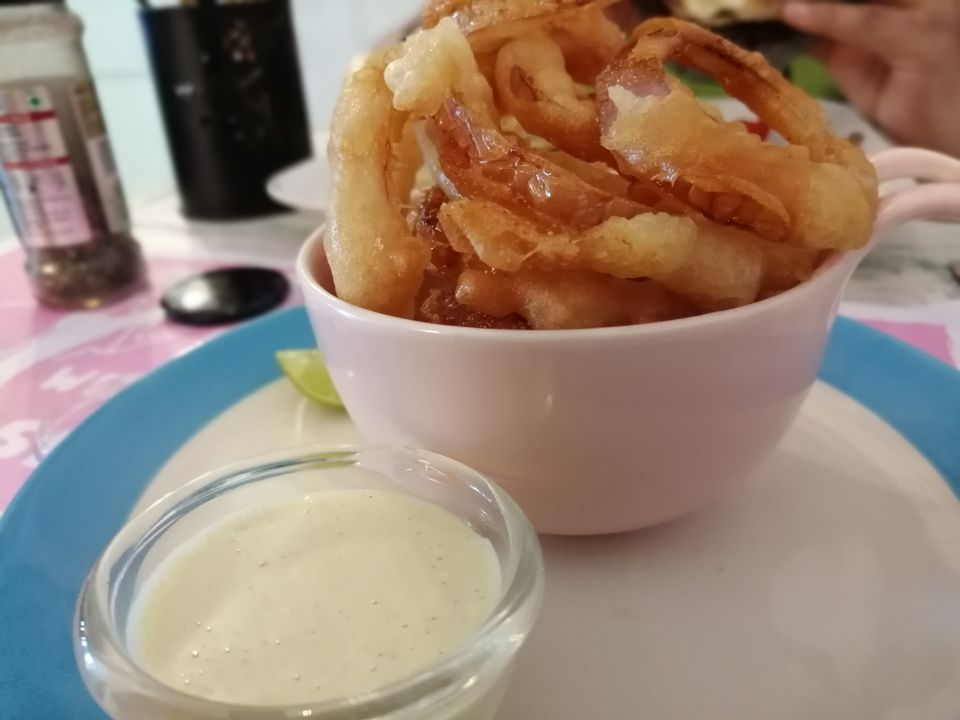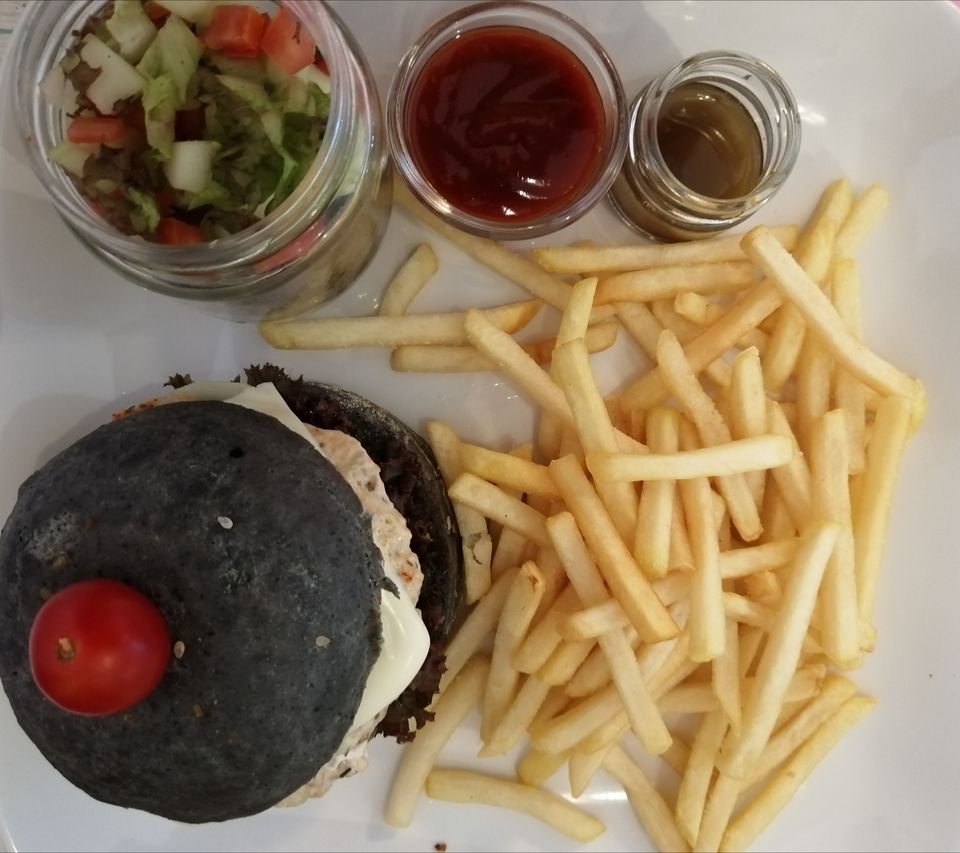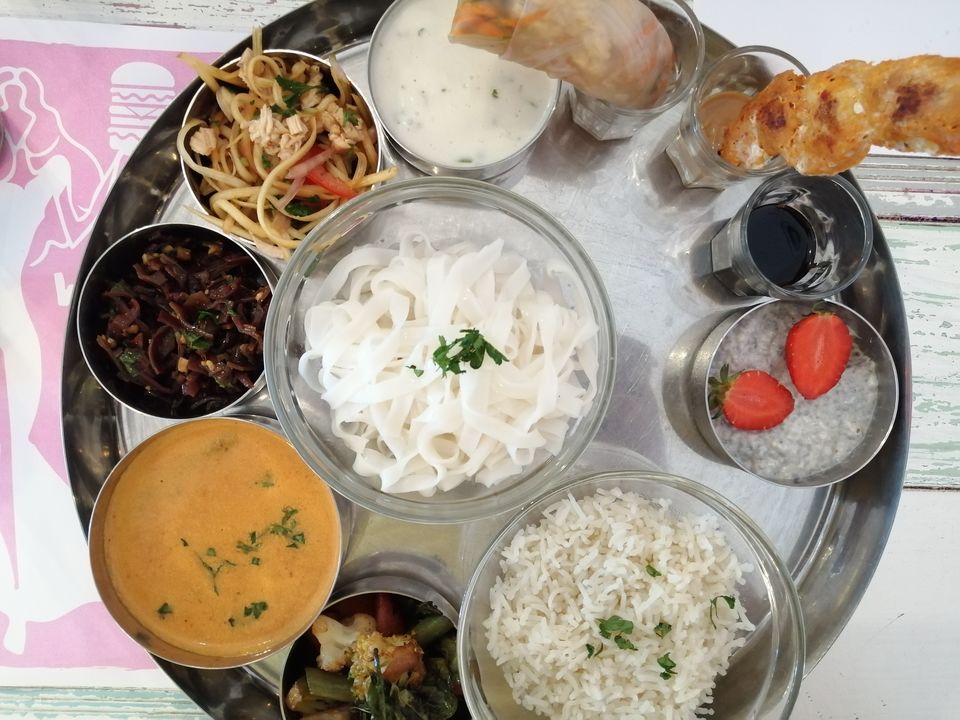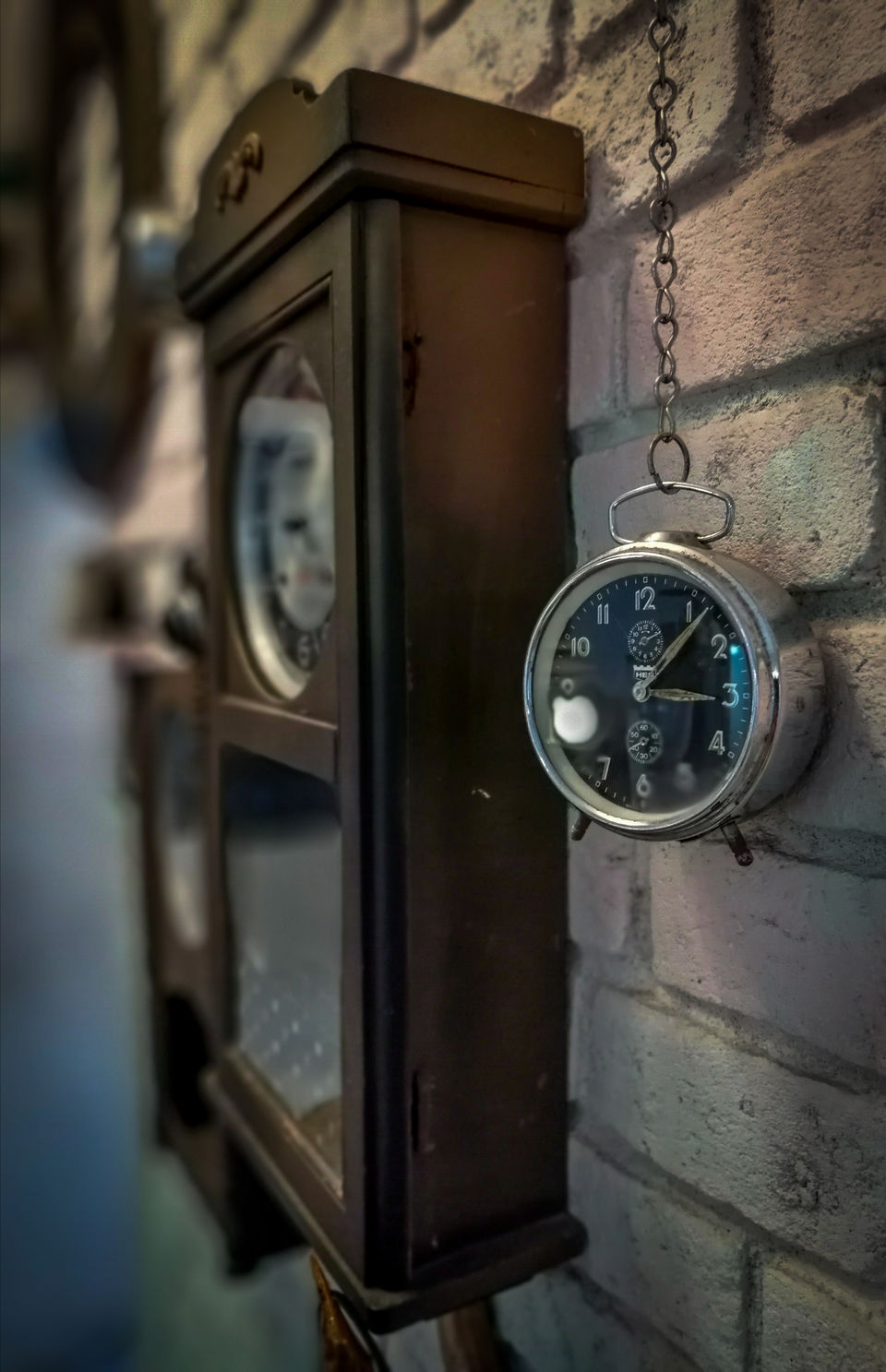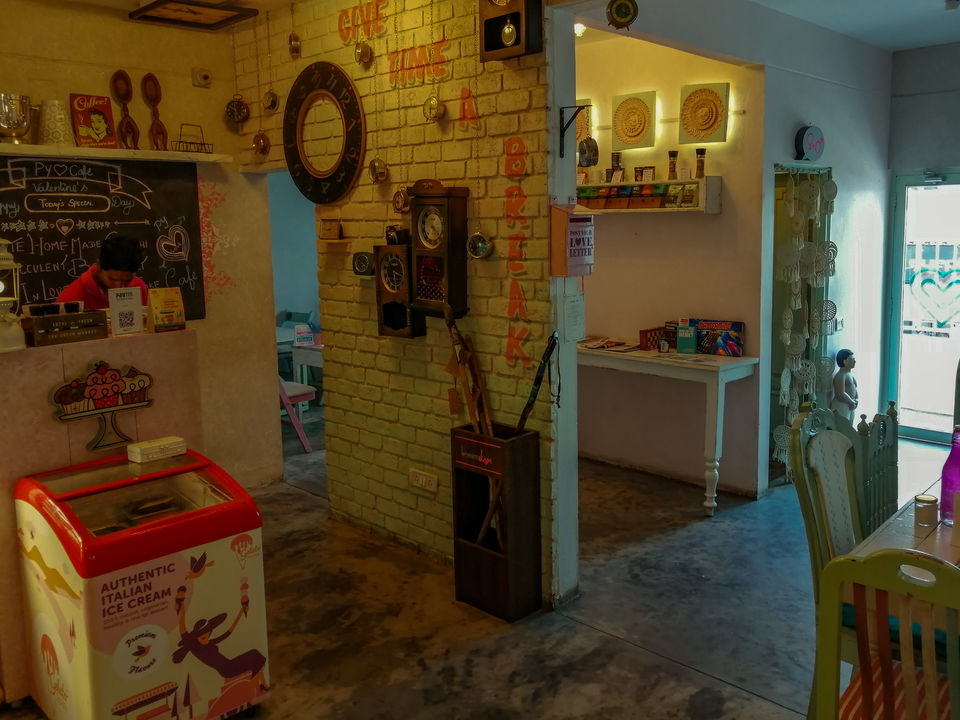 For Desserts we visited Eat My Cake a small cake shop which serves amazing cakes, pastries, tarts and pie's.
We ordered some cheese cake pastry and choco almond pie/tart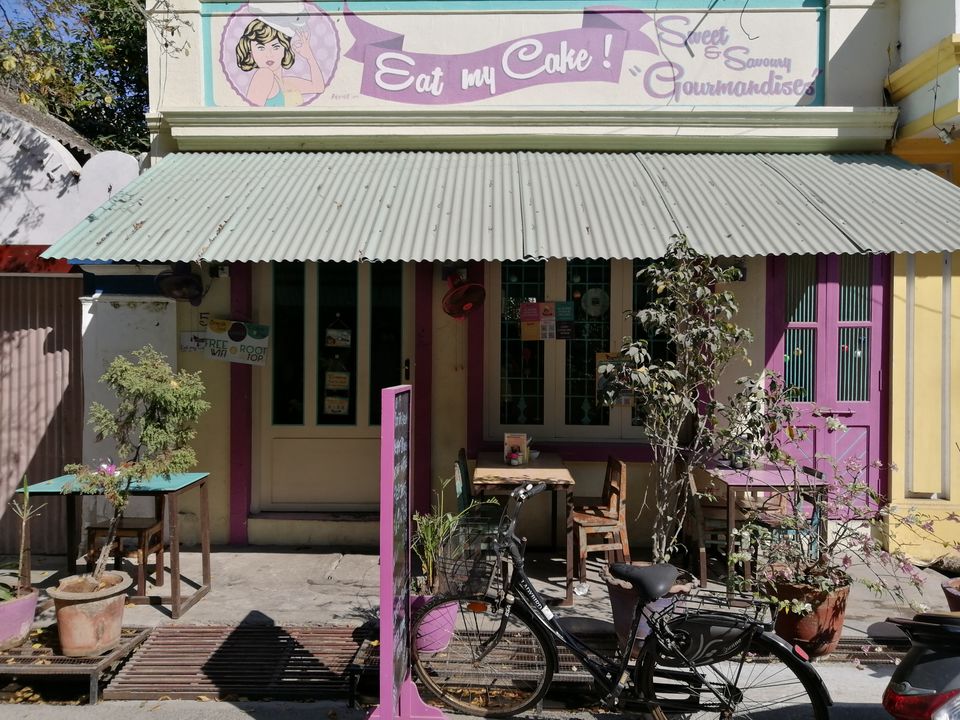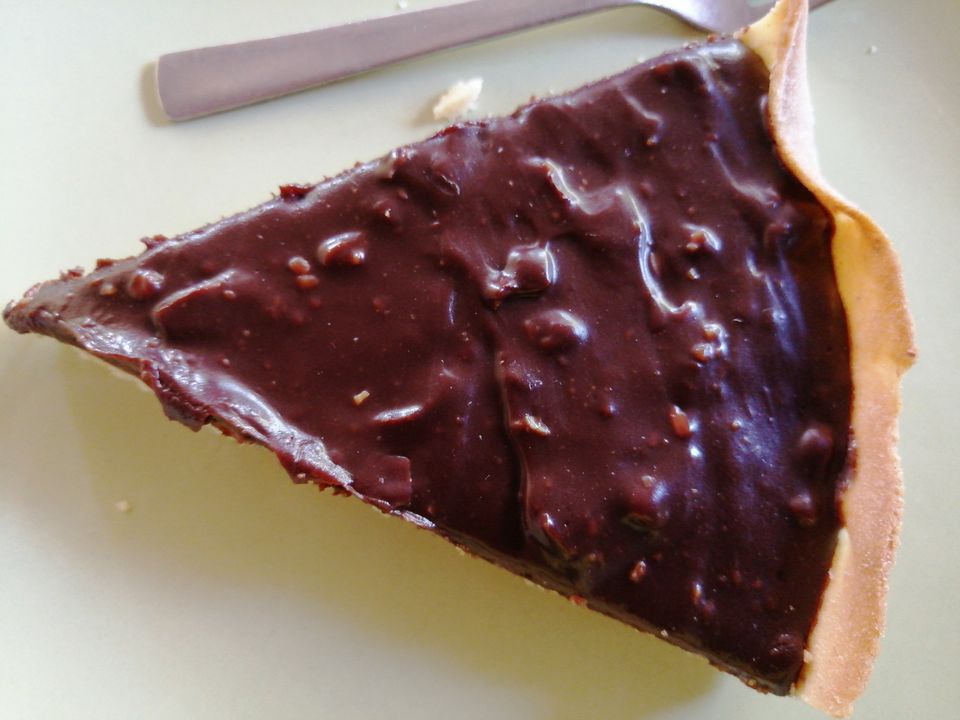 After a big fat lunch we had some rest and then we took off to have a hot & strong coffee. For coffee we headed out to Bakers Street. We had some french cuisine also over there.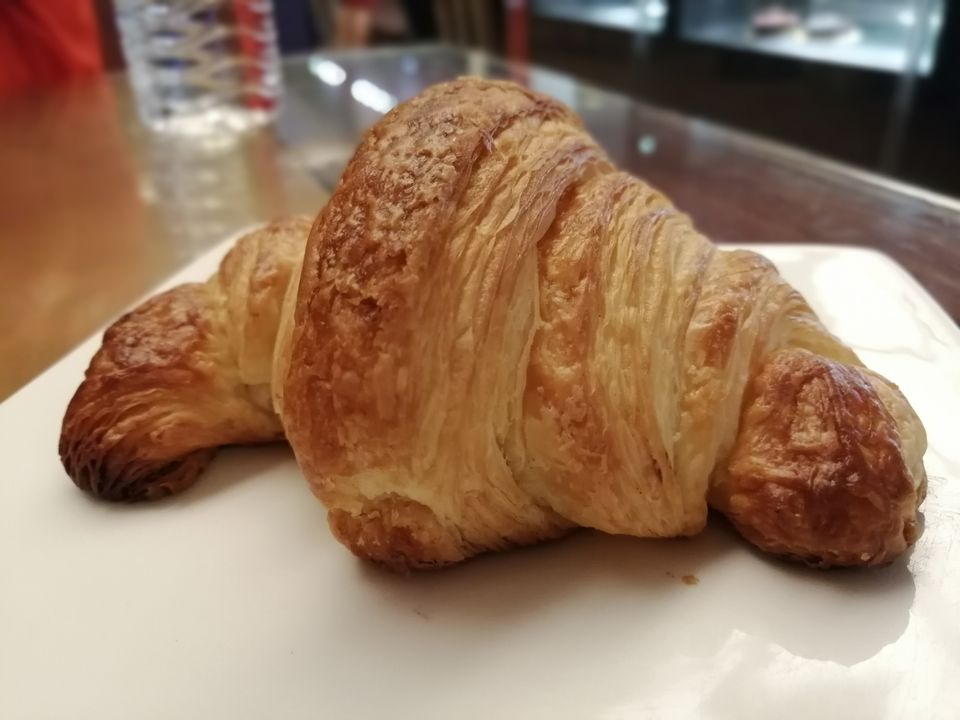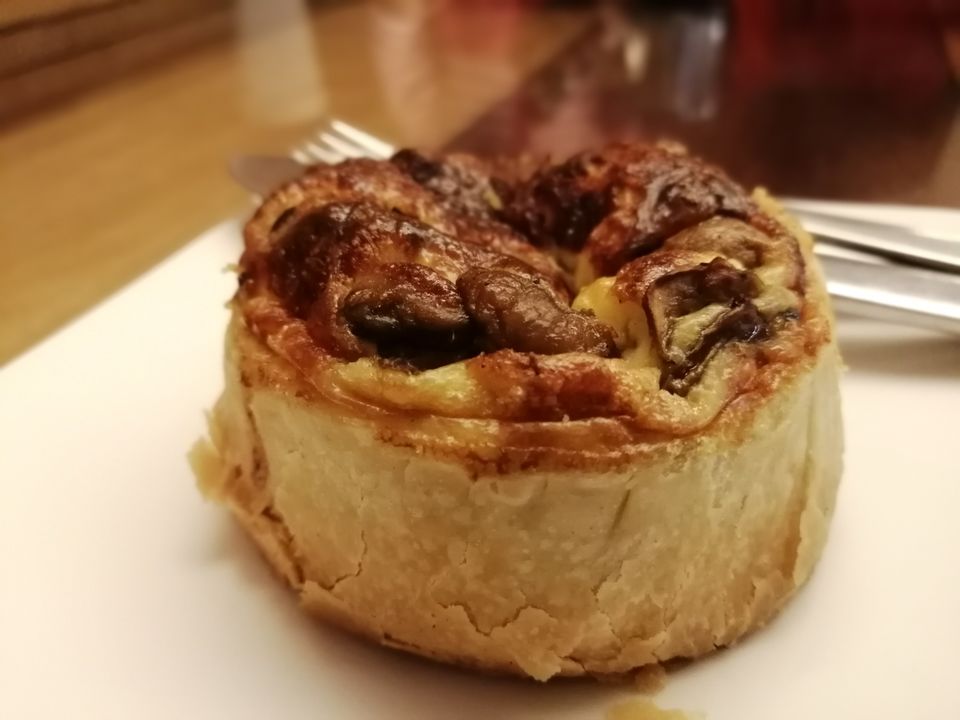 After a strong cafe latte and delicious french cuisine we headed out to Rock Beach. After spending some good time at Rock Beach we visited Richie Rich cafe for some desserts as we were too full we thought of just having some ice cream and call the day off.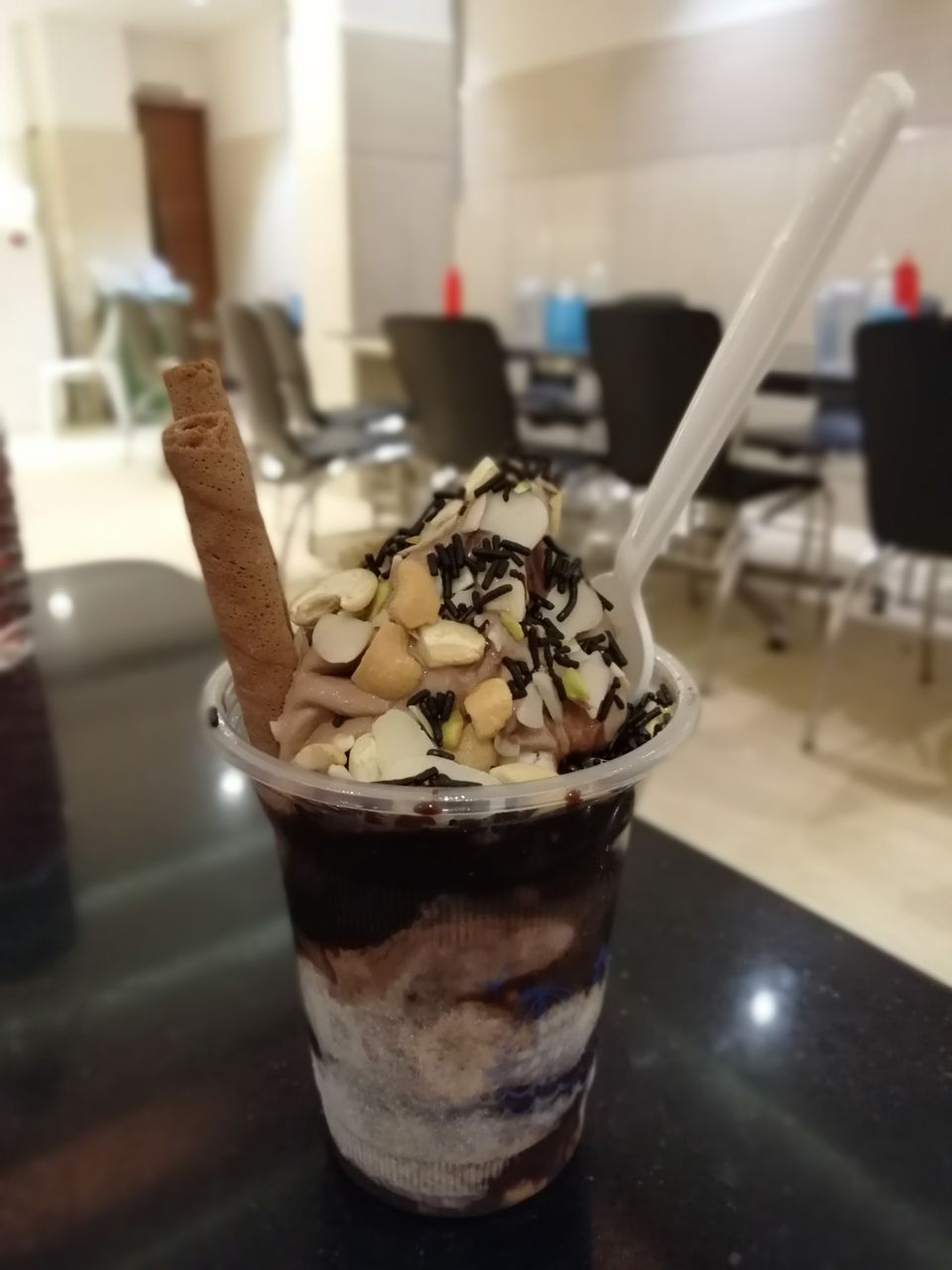 Day 2
Early morning I headed out for a dramatic sunrise at the Rock Beach and boy I could not have asked for more.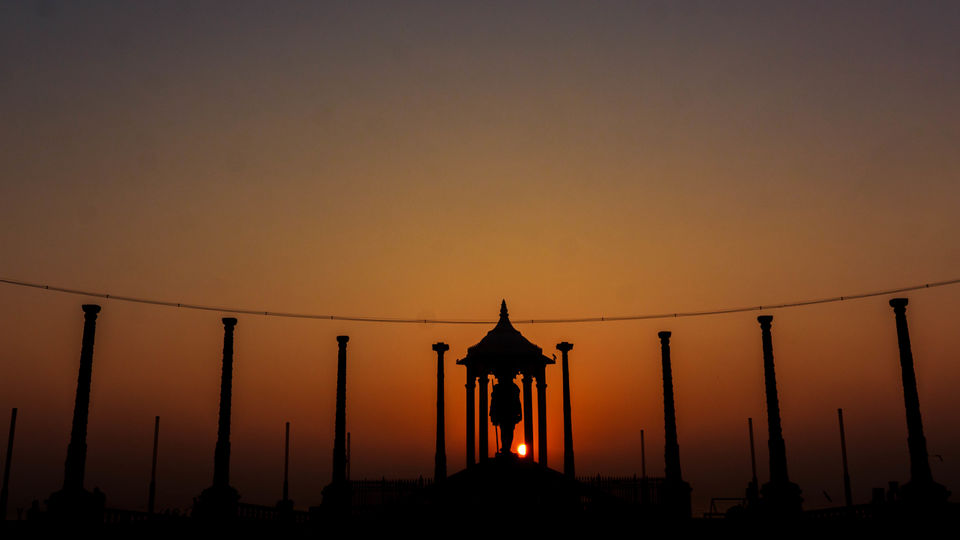 After sunrise I followed the by lanes of town to capture some french architecture and I was amazed to see what was in store for me.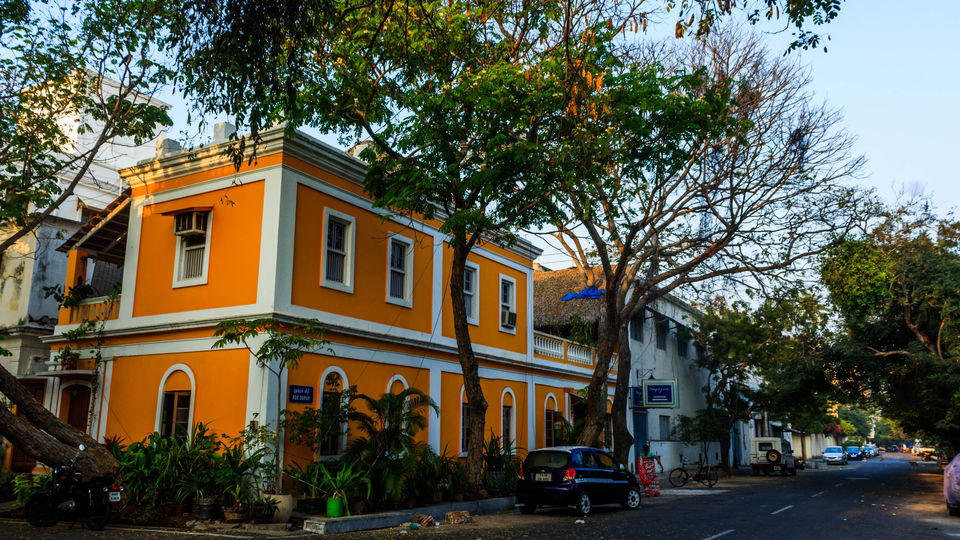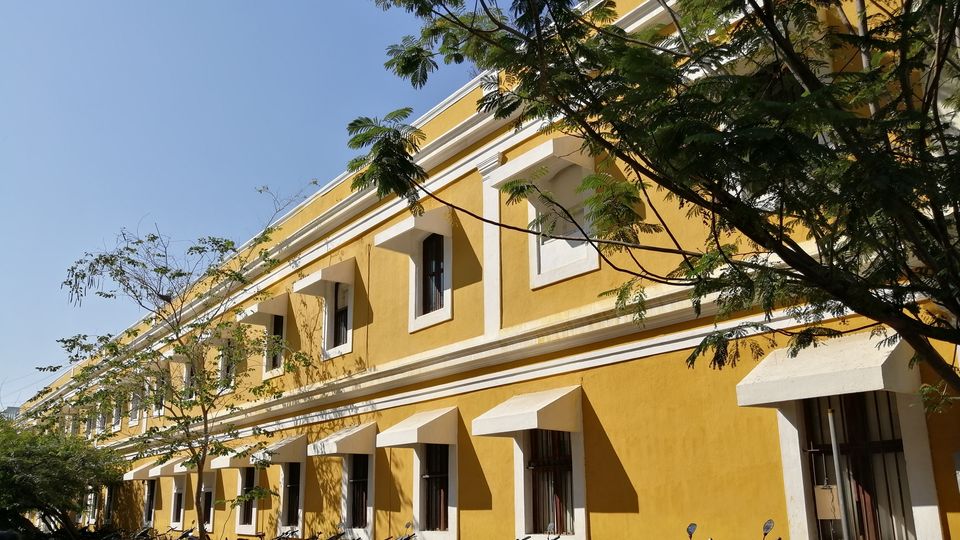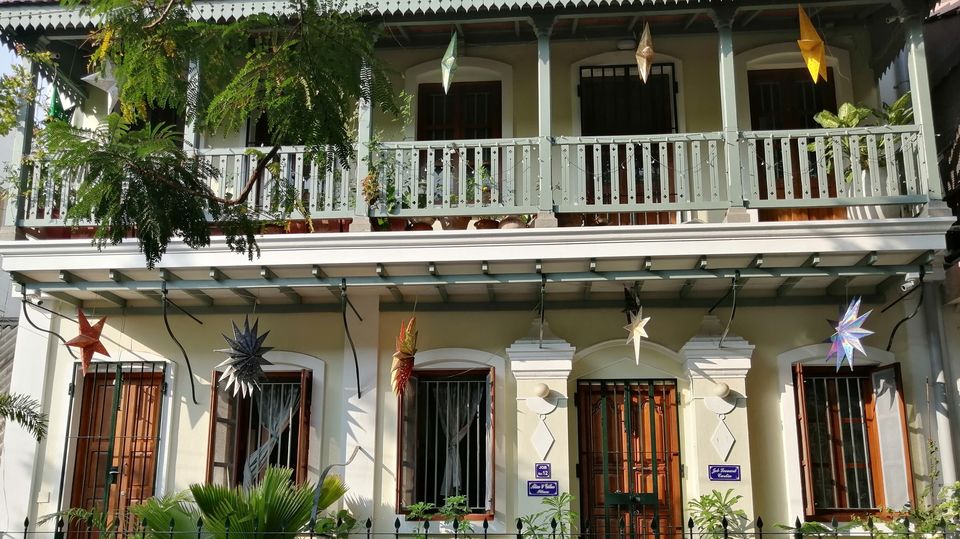 After a nice stroll got back to my hotel had a good south indian breakfast and then we headed out for the most awaited destination Auroville.
We took an auto which charged us Rs.750 to & from from White town to Auroville and back.
On reaching Auroville since we had an infant we had the privilege to travel by a shuttle to reach Matrimandir.
Once we reached the drop spot a huge banyan tree welcomed us.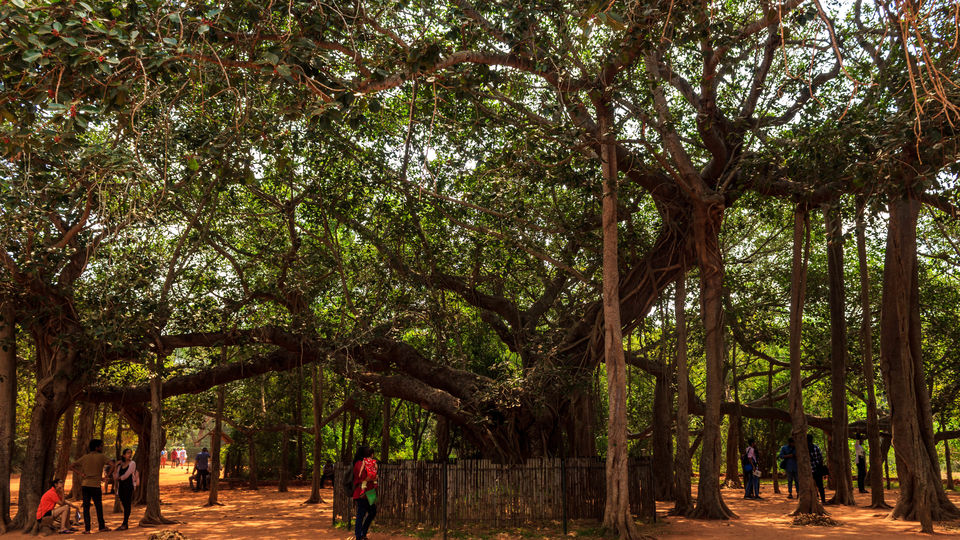 After that we walked for around 10 minutes and we reached the Golden Globe, the Matrimandir. Tried capturing the Globe from many angle's finally settled with this one.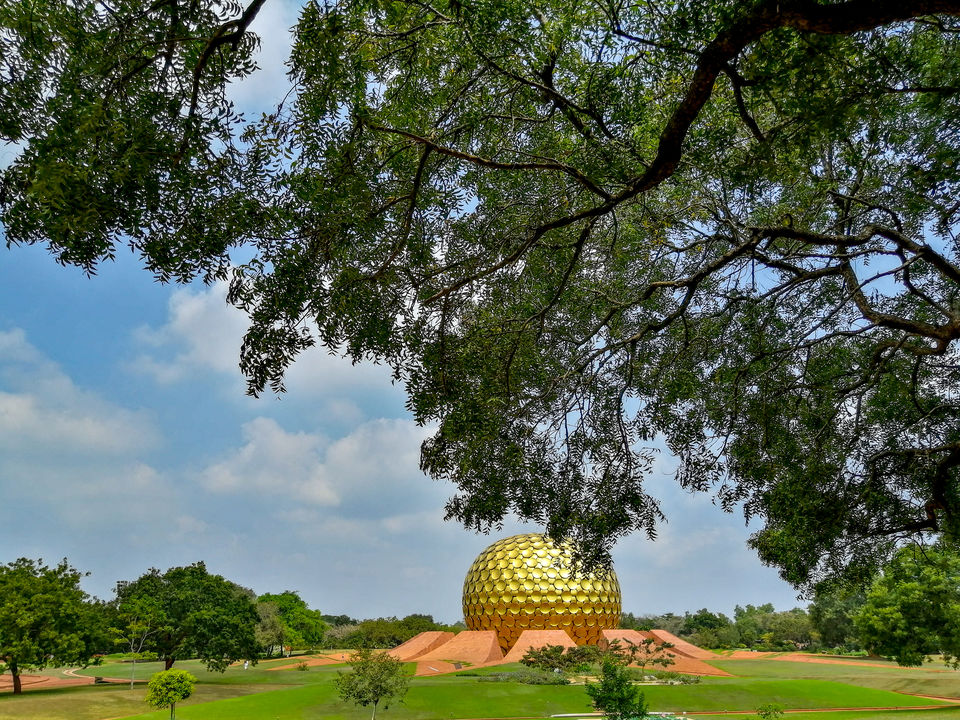 After visiting Auroville we were starving and hungry so we went to a place called Idli & Idiyappam, and man it was finger licking tasty.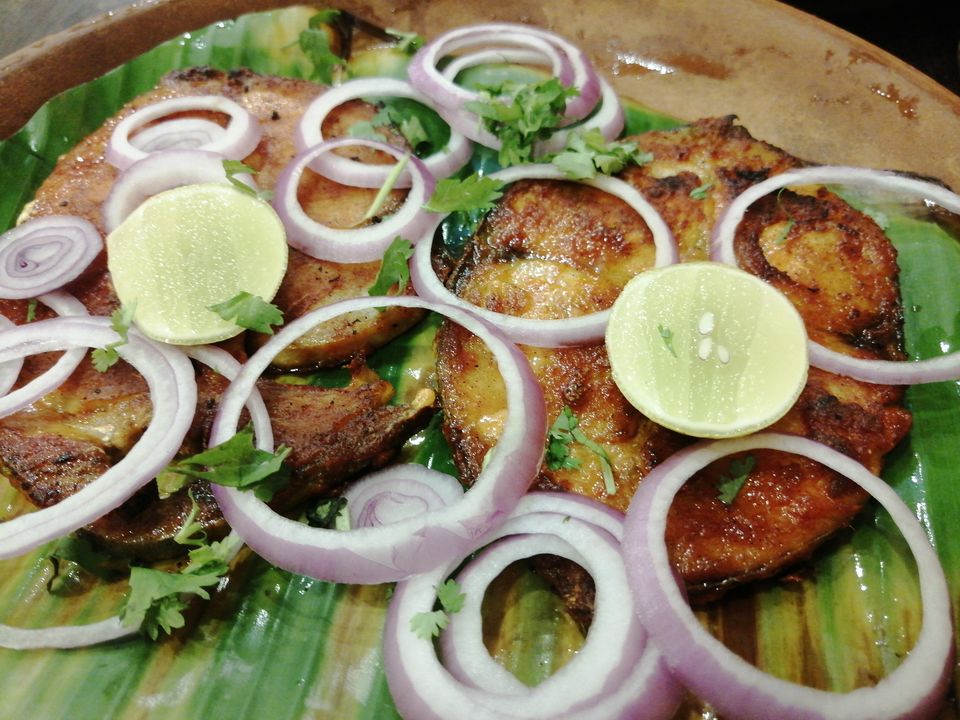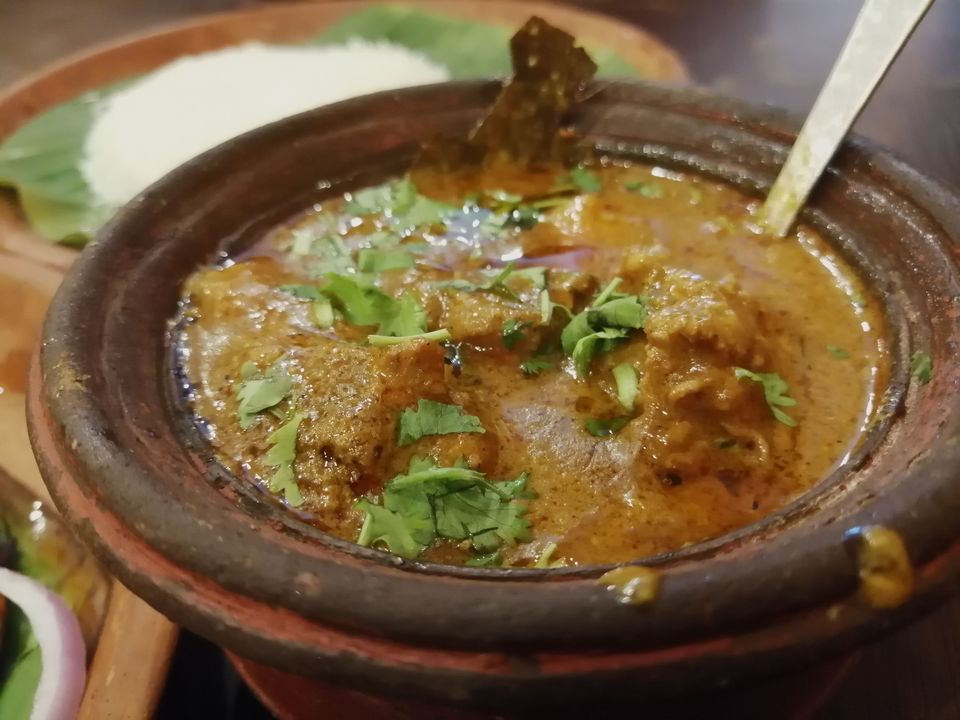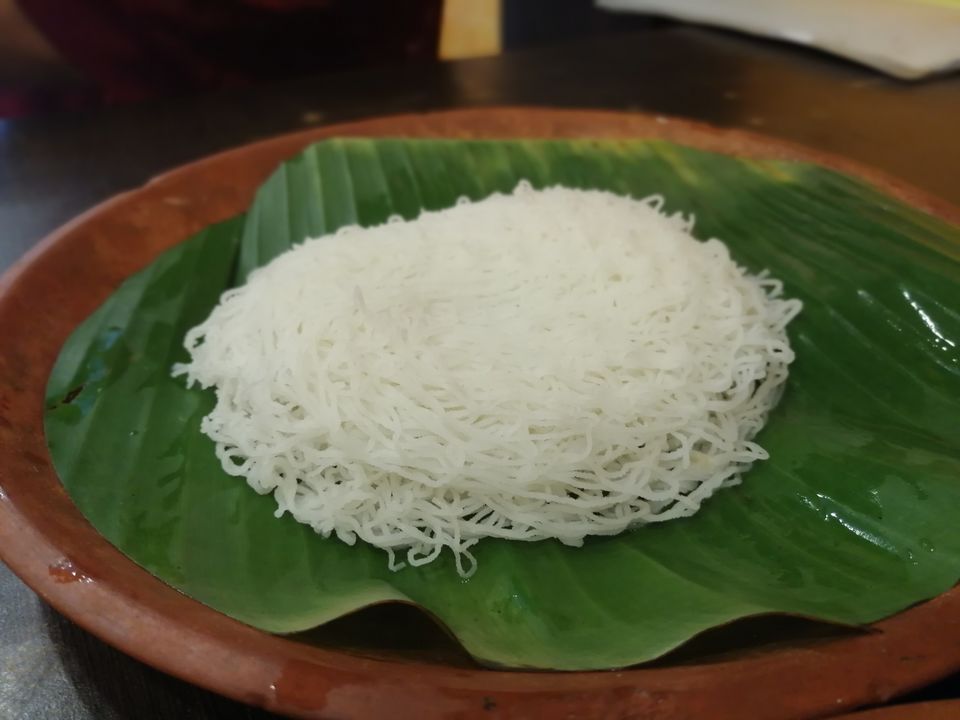 After a good lunch we were craving for some desserts and then we went to Zuka.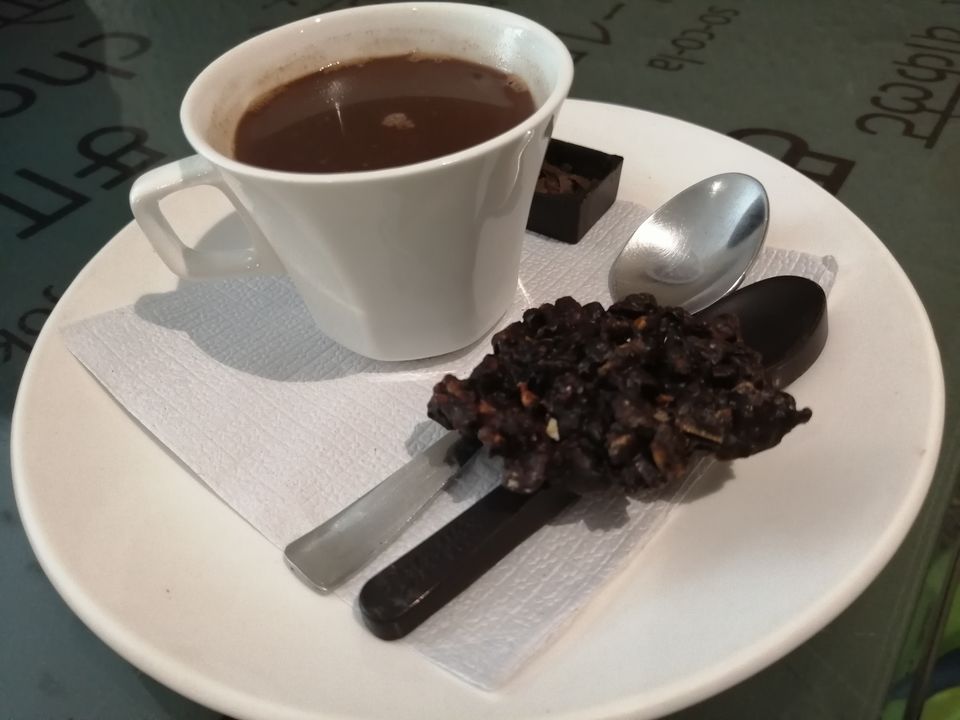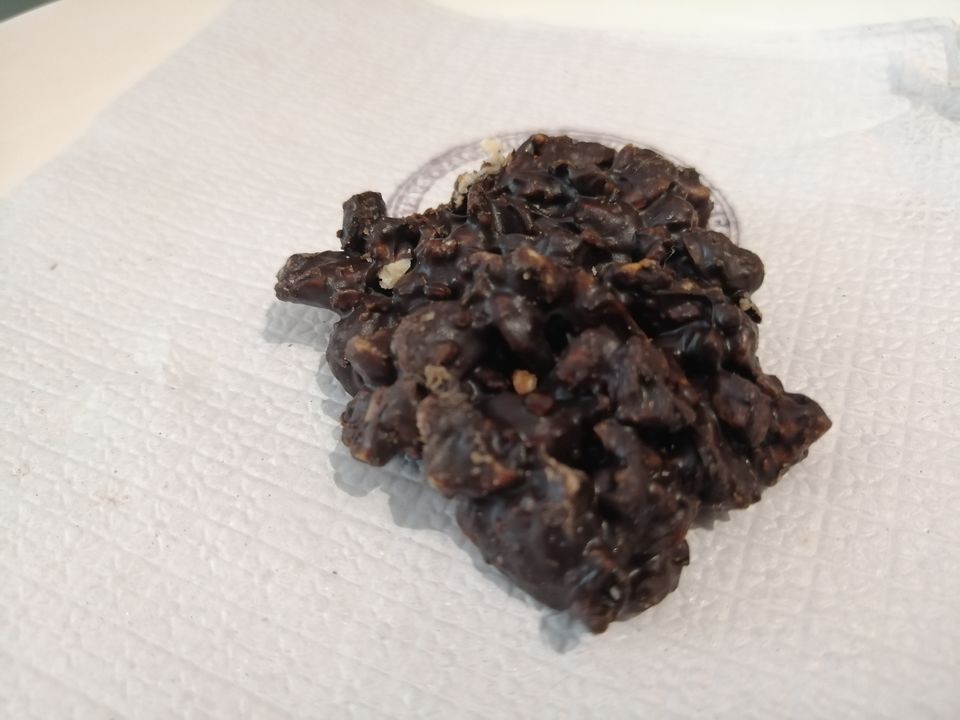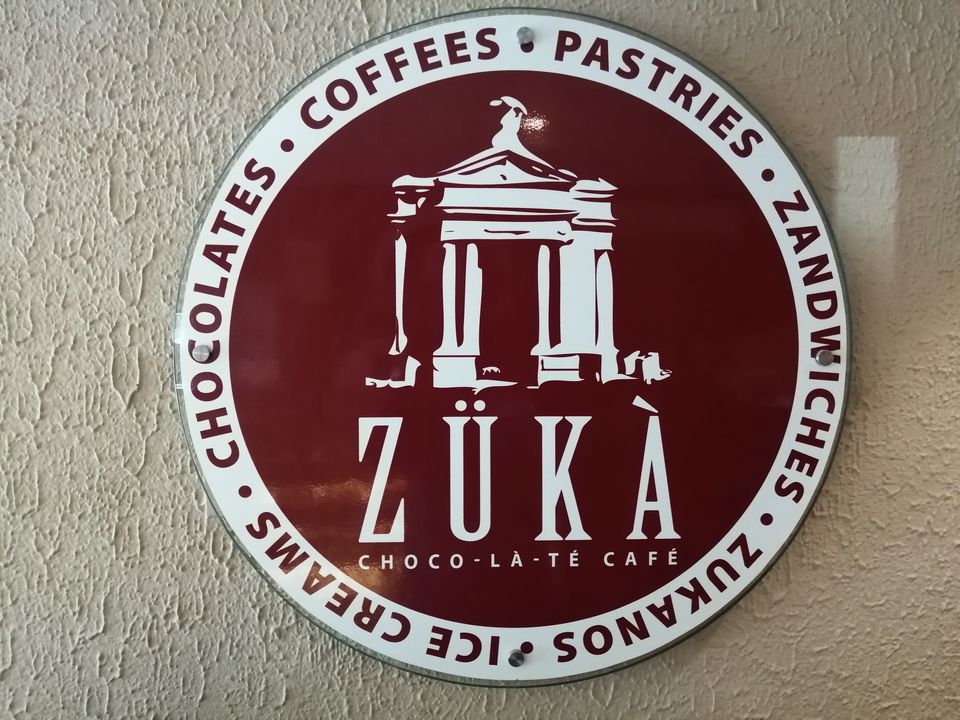 After this we definitely needed some rest, so after a short nap we got up and again went for some sightseeing and yes food again.
First we went to see the New Light House and the view from there was mind blowing.

After that we reached French War Memorial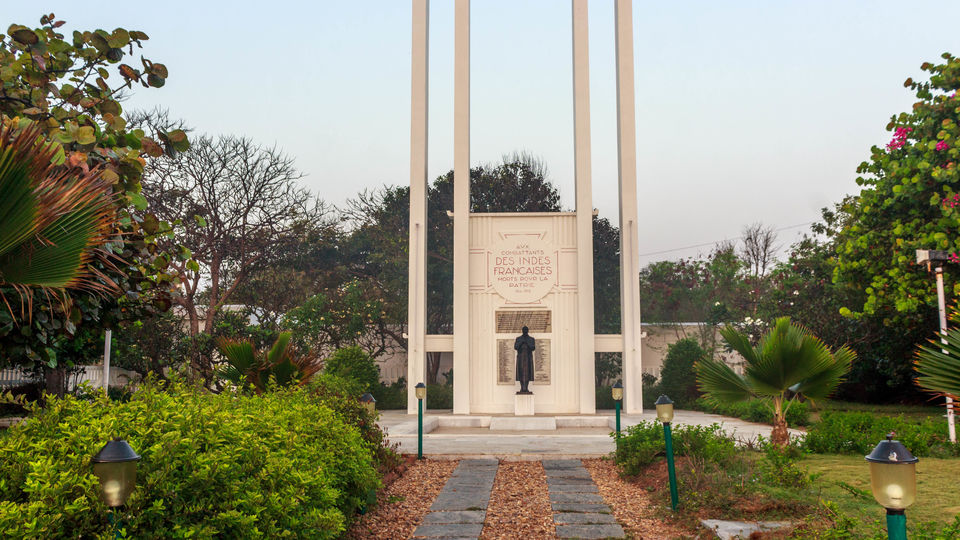 Next we checked out the beautiful church at Promenade.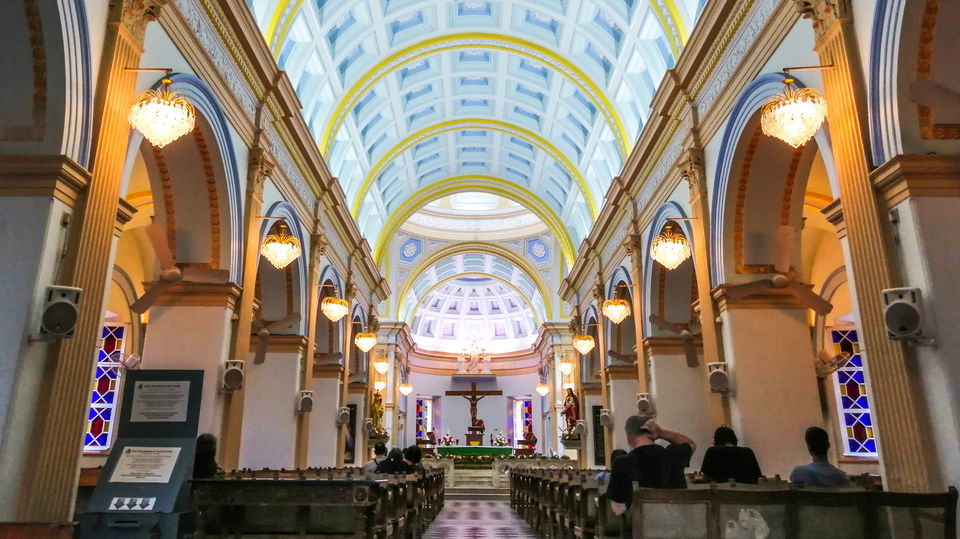 After church we visited the Vinayagar temple where the elephant Lakshmi gives blessings to the devotees, there was a beautiful painting at one of the ceilings in the temple area which caught my attention.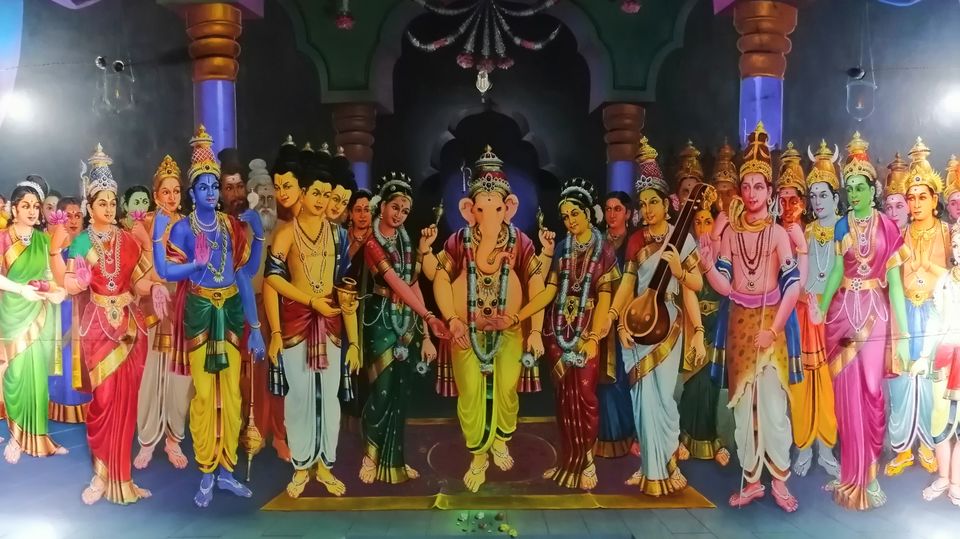 After a long walk we went to have some wood fire pizza at Cafe Xtasi.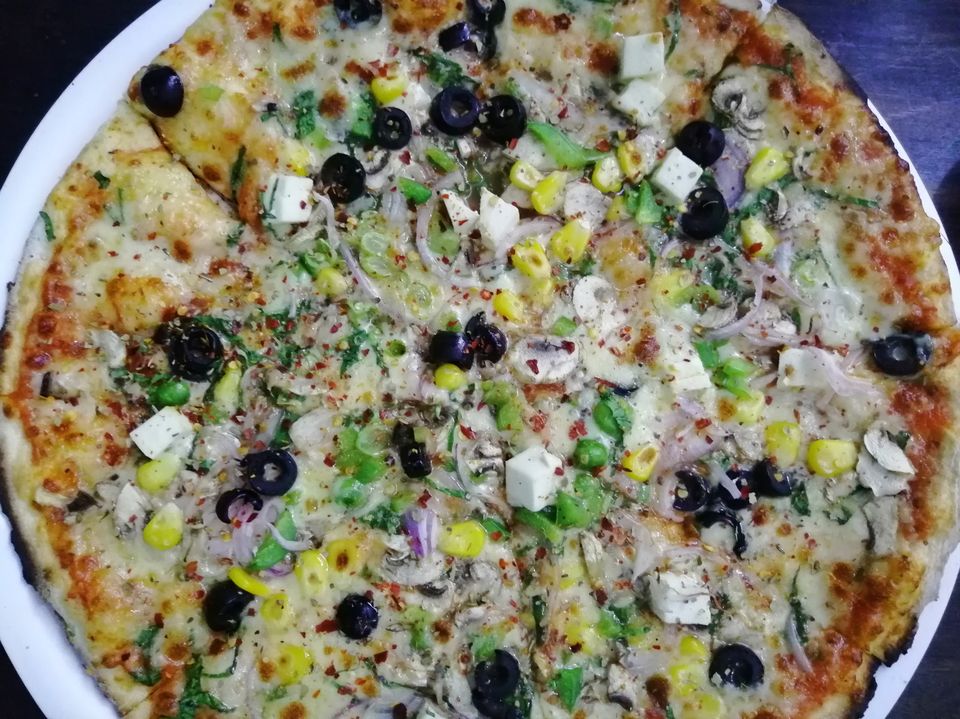 After a nice hot pizza we called it a day.
Day 3
We today visited the cleanest beach in Pondicherry - Paradise Beach.
To reach paradise beach we rented a auto which took Rs.650 to and fro.
We reached Chunnambar Boat House and purchased entry and camera ticket. Once inside the complex one needs to take tickets for the ferry, per person ticket costs Rs.300 to & fro.

After visiting Paradise beach we headed out to have lunch at Ala Villa Creole.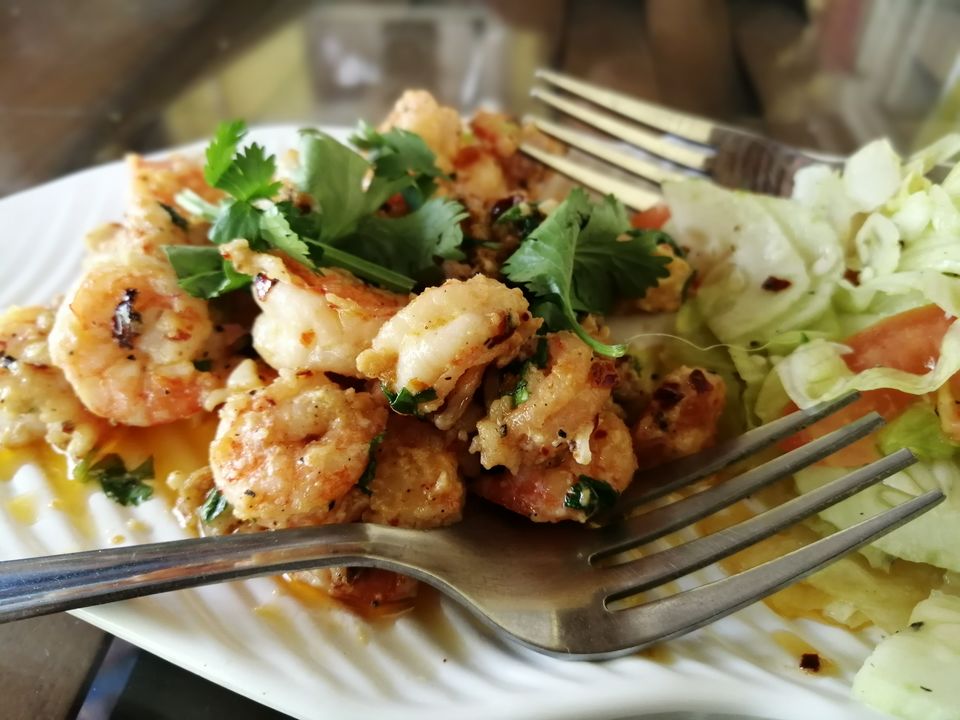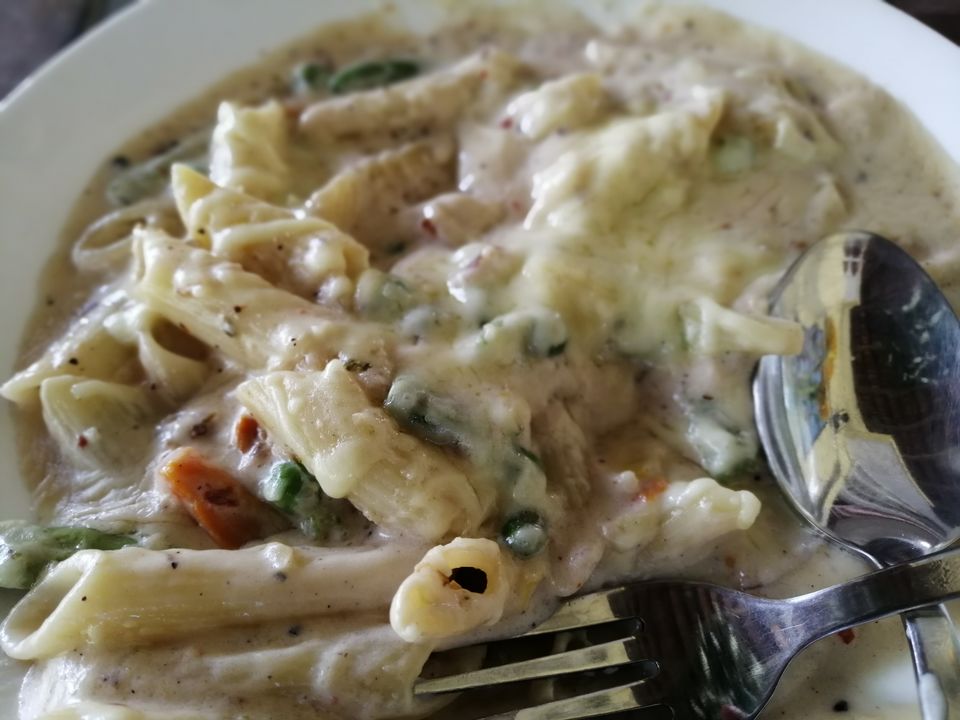 After lunch we headed out to have desserts at GMT.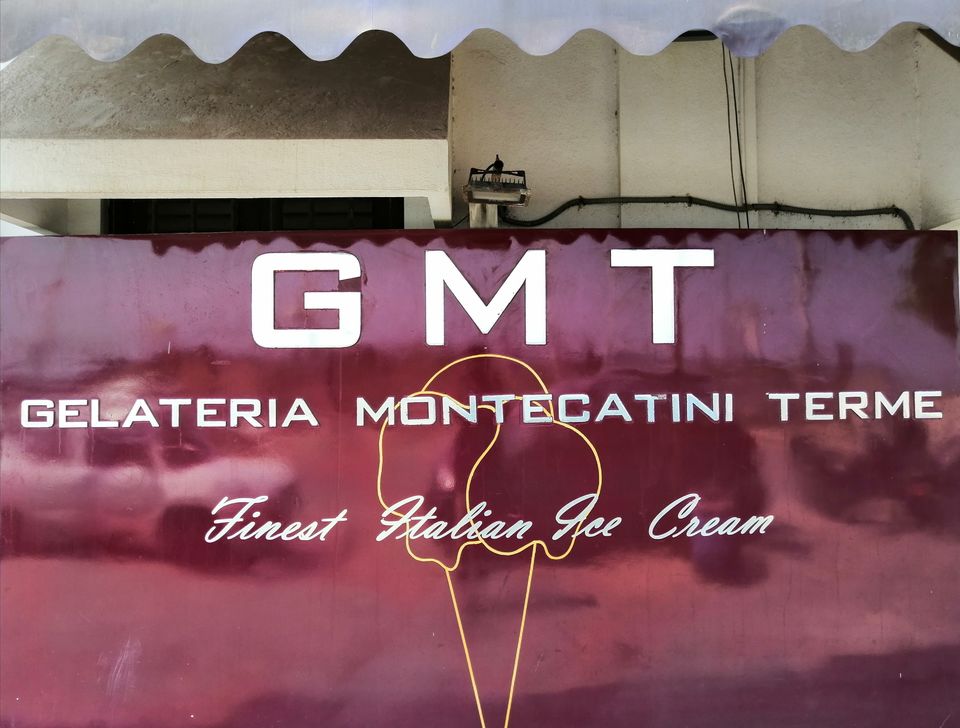 While walking though the by lanes of white town came across some vintage design doors.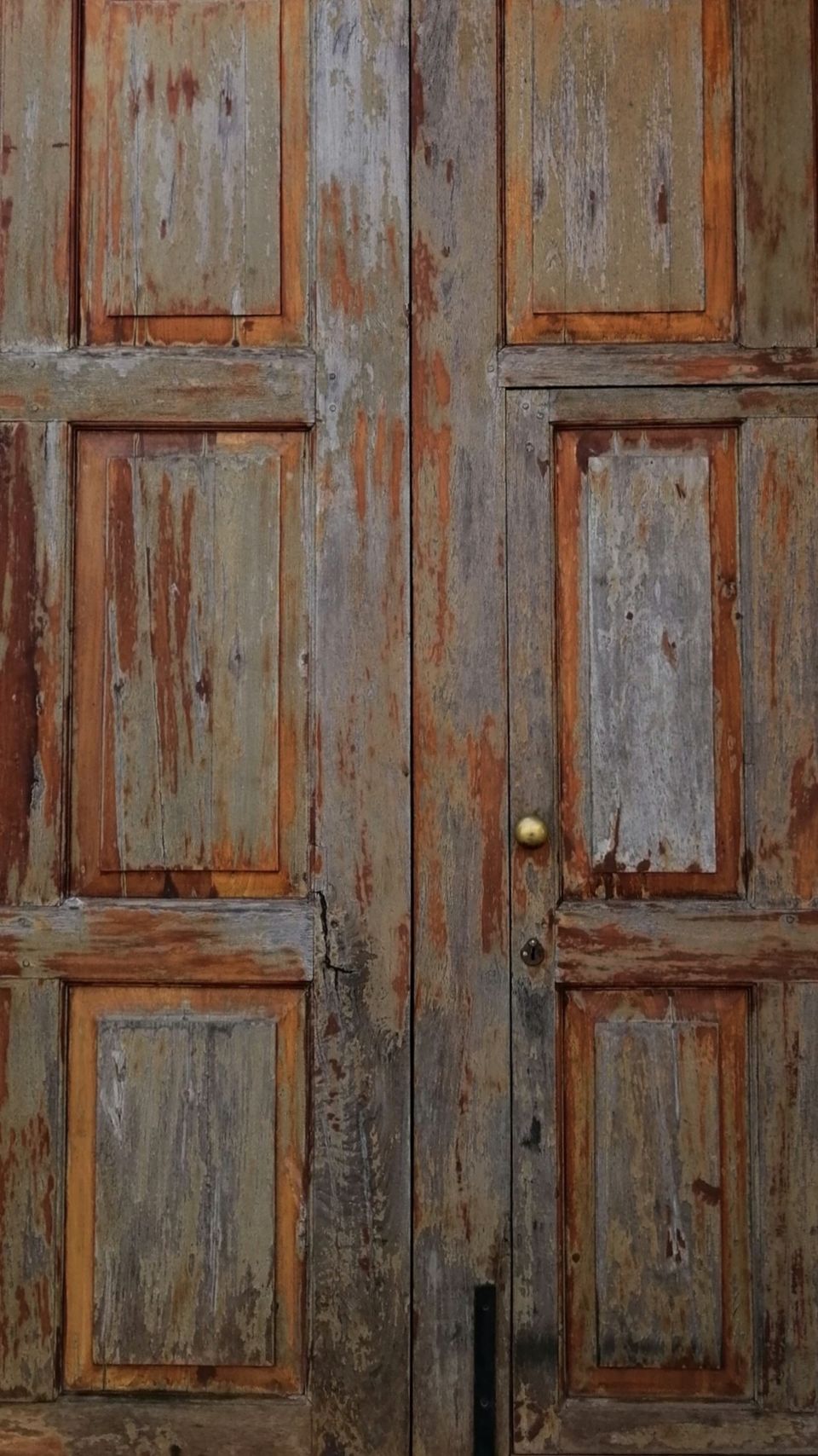 After a sweet and quick nap we ventured out to see some more attractions in Pondicherry like these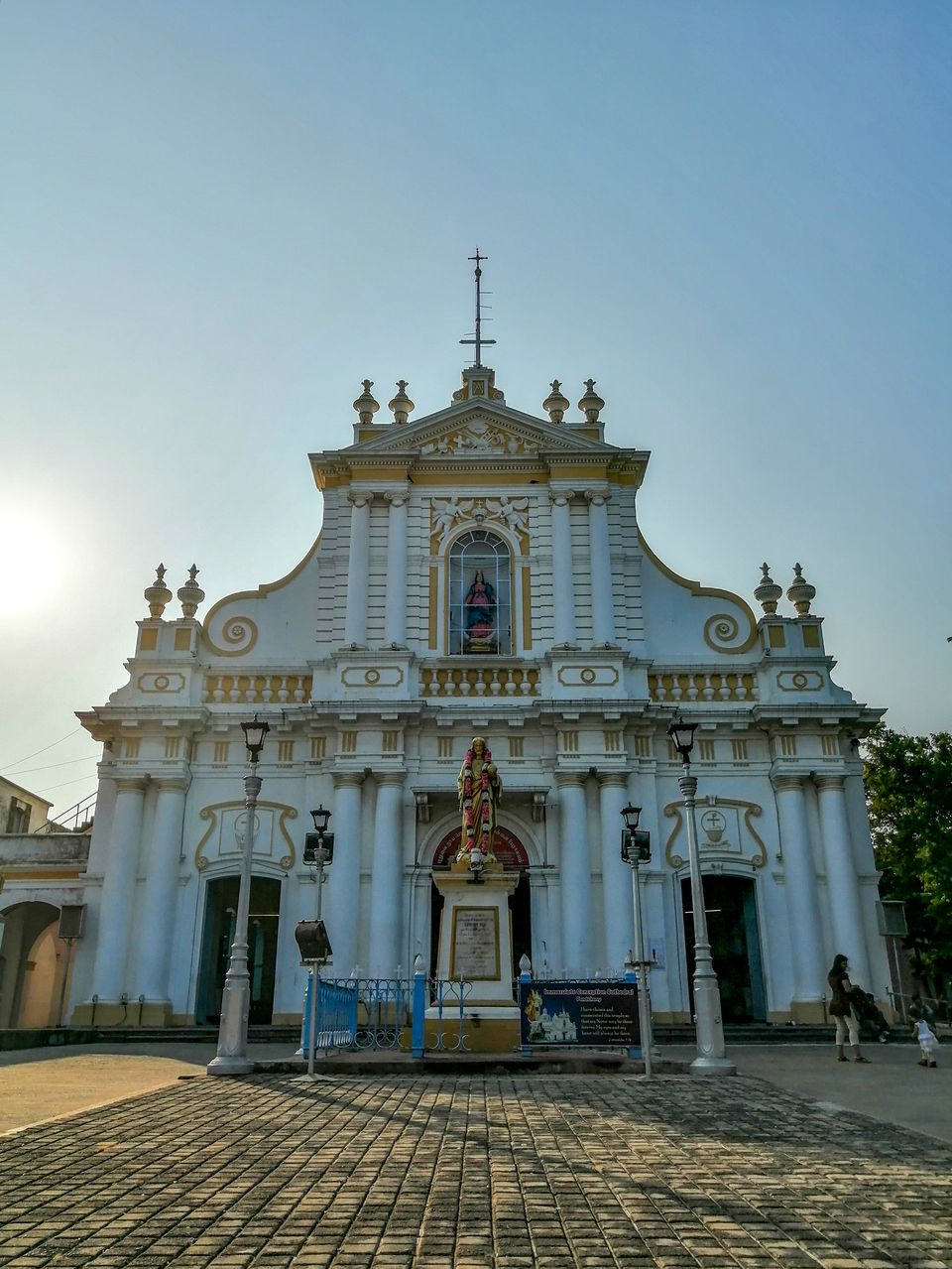 After these attractions we were so tired we thought of skipping the dinner at went for a sound sleep as the next day we were going to Mahabalipuram.
We checked out of our hotel and we took a cab to Mahabalipuram where we checked into Hotel Mamalla Heritage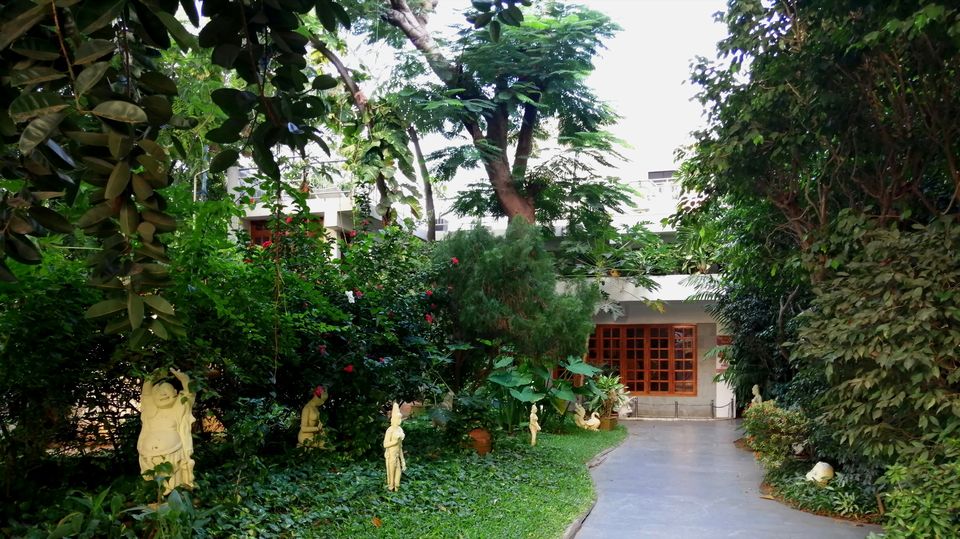 After a good tasty breakfast we went out to see the local attractions or group of monuments at Mahabalipuram.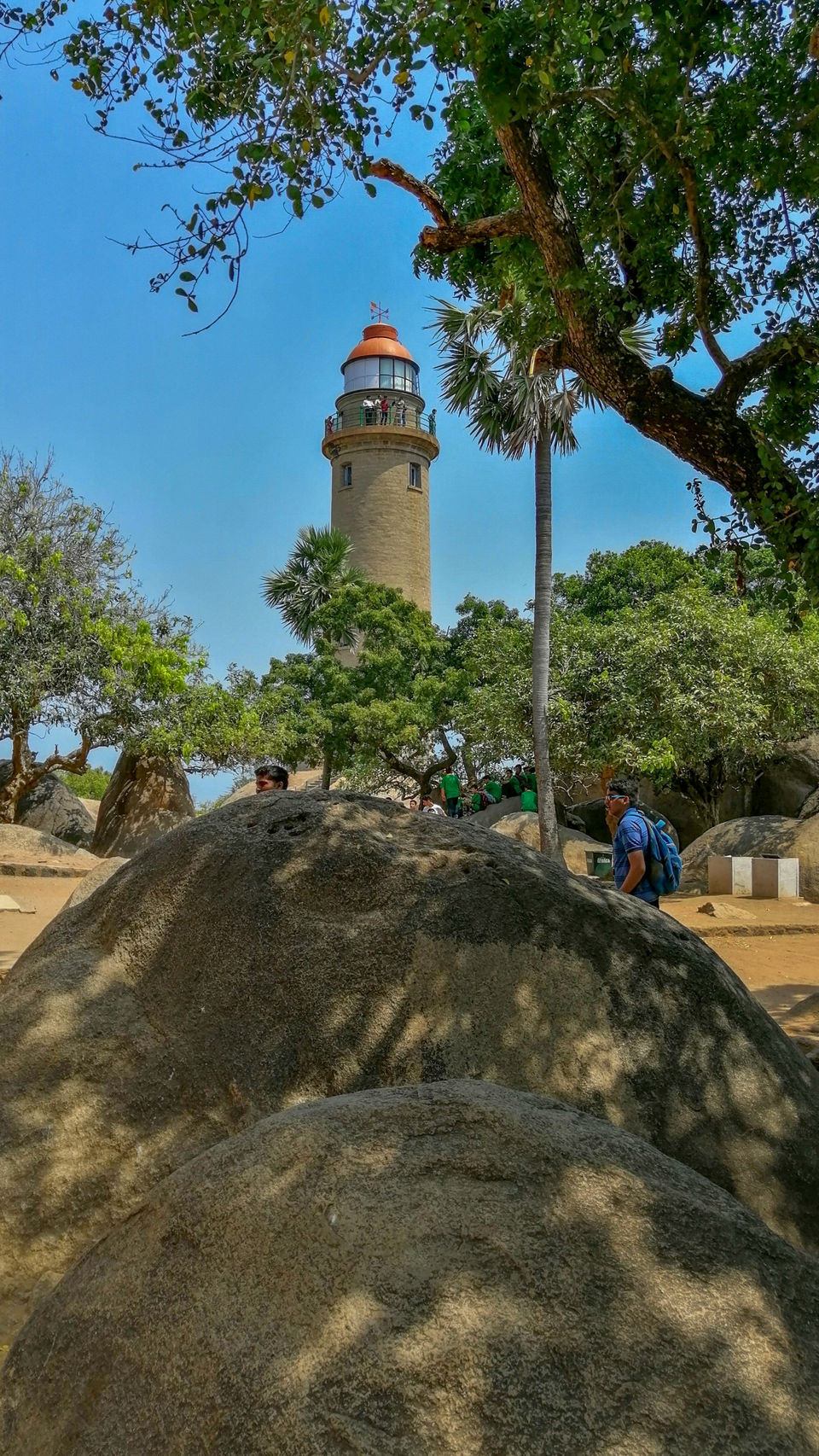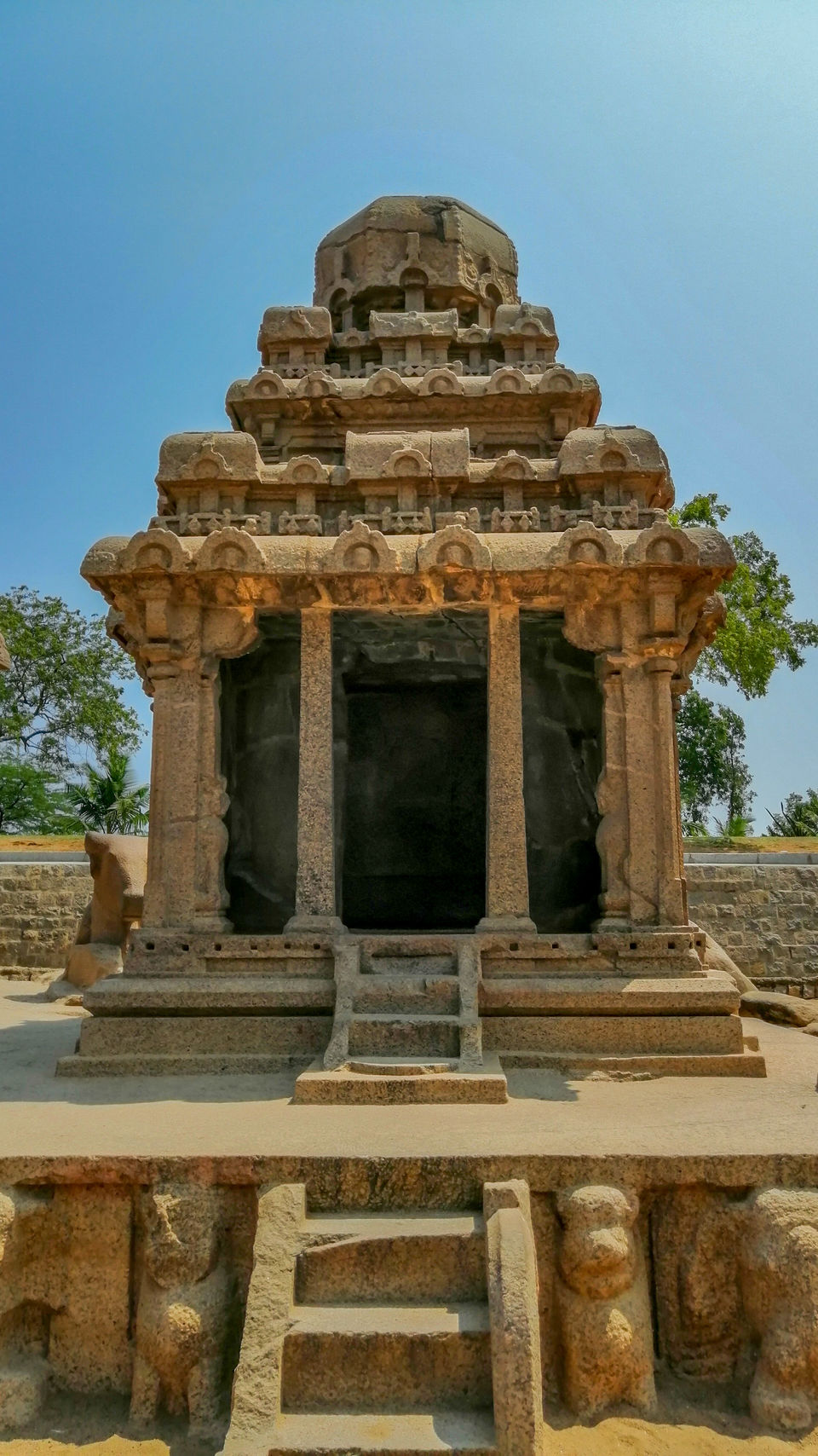 It was hot & humid and we were very much tired, we quickly hired an auto and came back to hotel to have some rest and a good lunch. After lunch we again went on to check the remaining monument ... the shore temple.
After this we called the day off.
Next day I woke up early to capture sunrise from the Krishna's Butter Ball monument and what a splendid sunrise it was.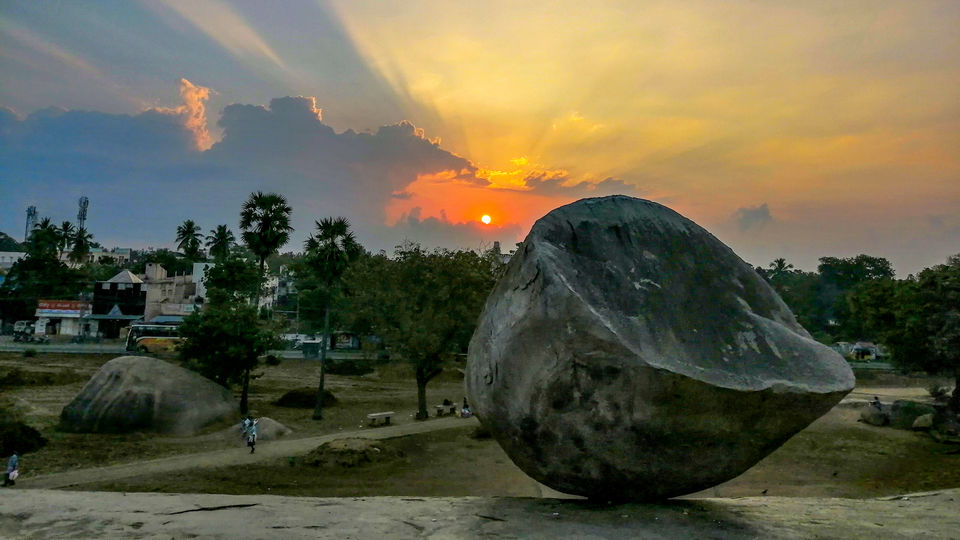 I then quickly headed back to the hotel to get ready and grab some quick breakfast as we had a plane to catch back to Mumbai.
This ends the scenic, photogenic, and gastronomic journey of Pondicherry and Mahabalipuram.
The above mentioned tour cost is for per couple all inclusive.
Good Bye .... !