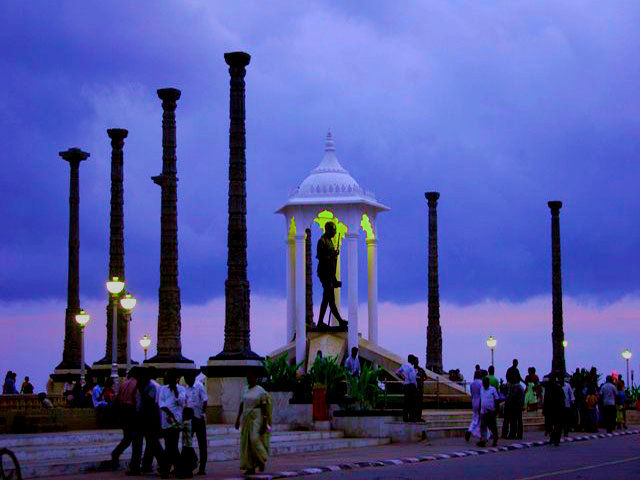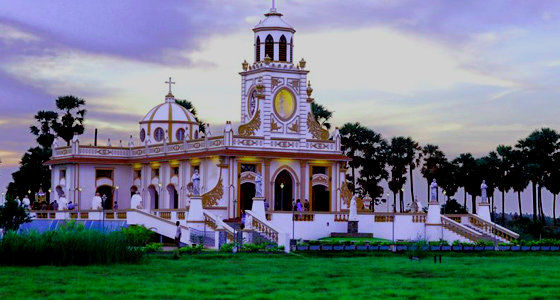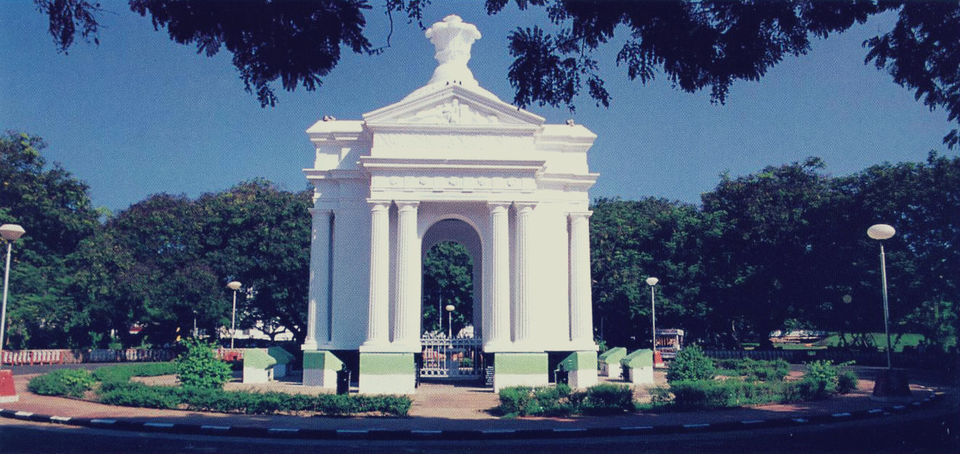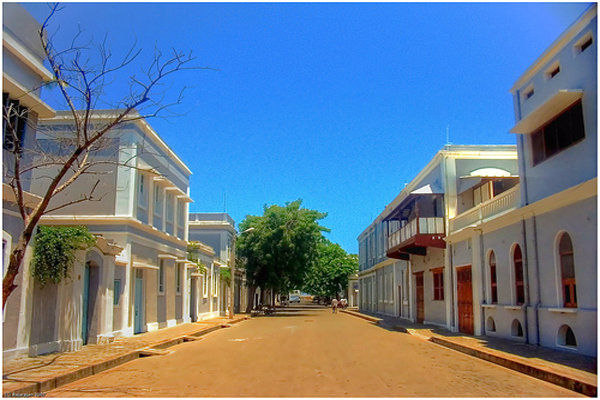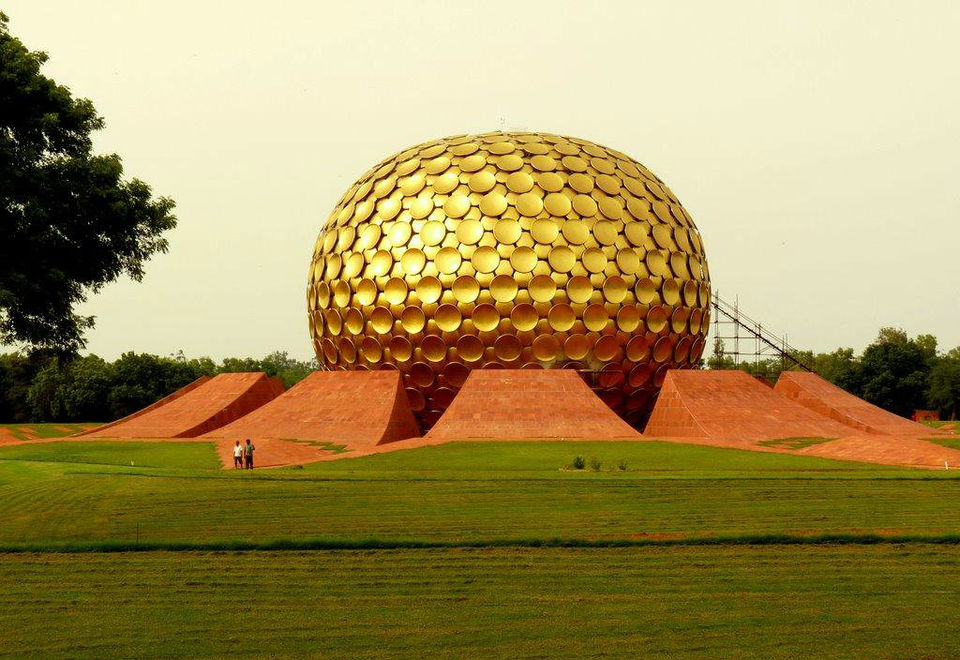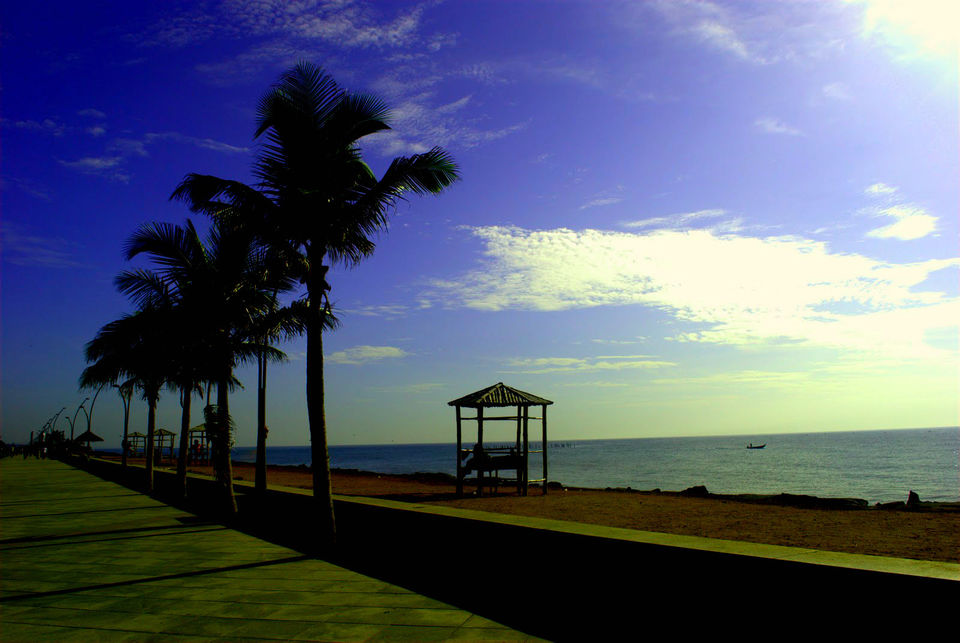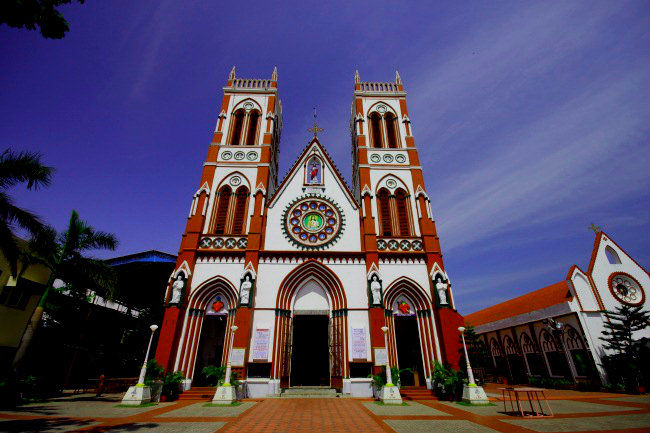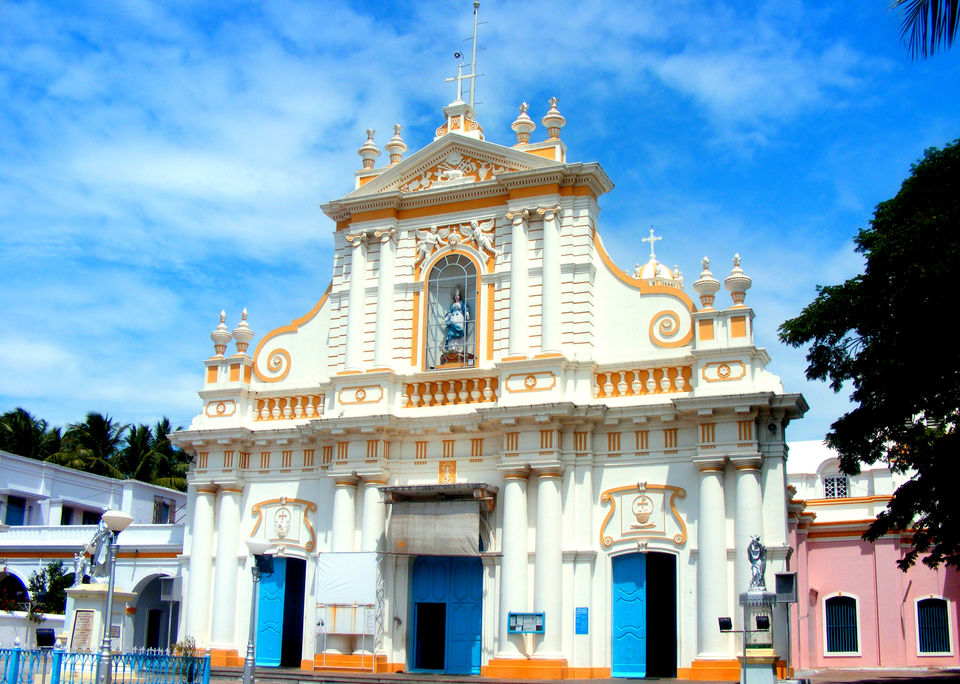 If you are with your love and wanna to spend some great time, so better to spend time in restaurant,walk on the beach miles and miles ,hold each other's hand with a kiss....That's make your time more romantic and lovely......
Nice place near to Chennai ,approx 140-145 Km far.. Another common named as PONDY. 
The Union Territory of Pondicherry is one of the quietest retreats if you wish to get away from the crowds of everyday life. It retains a certain French flavour with its colonial buildings that line on either side of the streets. Shades of cream, yellow with bursting bougainvillea greet you at every step. Pondicherry is home to the famous Aurobindo Ashram, an international institution that teaches the practice of yoga. To get the inherent feel of this colonial retreat, visit the oldest parts of the town, which are closer to the seashore.
About my Trip:-
Took bus from CMBT in the morning @ 06:00AM ,fare per head 140 rs/-,reached to pondicherry bus stand @ 09:30 AM. Journey was really good because it was my 1st journey with my lovely girl.. So we were talking and enjoying each and every movement.. :) :)  
 After reaching to Pondicherry bus stand in the morning, we hired an auto for Rs 70/- to reach the hotel. The hotel was very clean and service was quite good.
Though the hotel was not very near to any beach, but 'Gandhi Beach', 5 minutes distance in auto.
Upon reaching to the hotel, we had our breakfast and took a small nap. In the evening, we hired an auto and went to Chunnambar Boat House. From our hotel to the boat house, the auto fare was Rs 180/- each way. 
From the Chunnamber boat house, one can hire boats for long and short back water trips or can go to nearby island, 'Paradise Island'. There are two separate ticket counters also, one for taking ticket to go inside the boat house, and another is the ticket counter to boats.We spent over two hours over there and came back to main Pondicherry land.