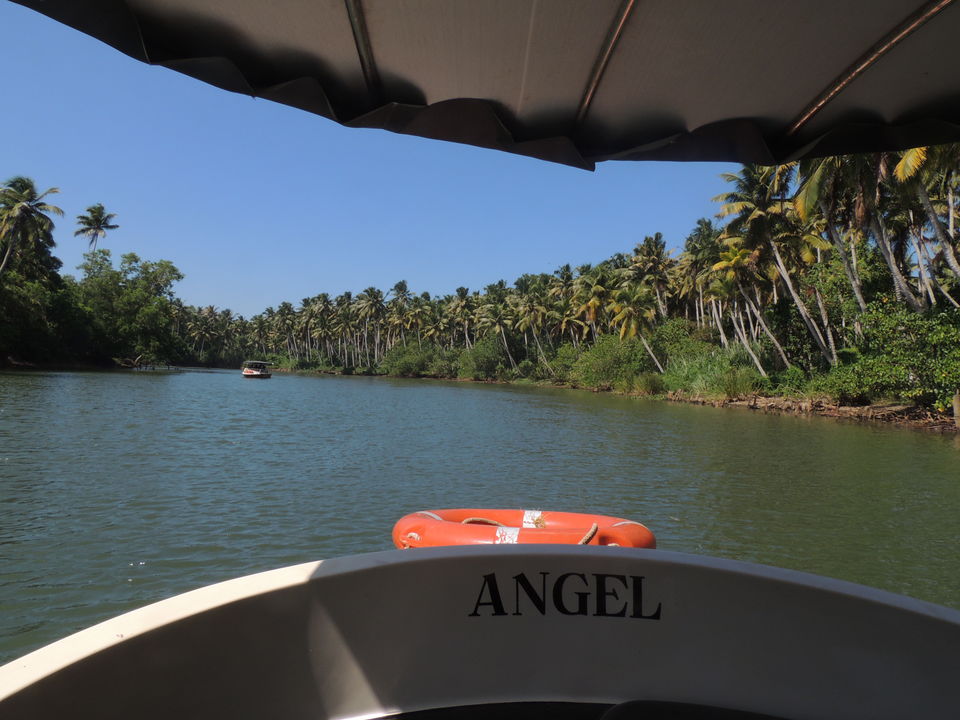 A boat ride through the meandering waterways of Poovar Island was one of my best experiences in Kerala !!!
Located very close (~14 km) to the Vizhinjam Beach, Kovalam - Poovar Island lies in the Thiruvananthapuram district of Kerala.The Neyyar river cuts through Poovar before emptying itself into the Arabian Sea.

Thus if you are in Poovar , get ready to soak in the natural beauty - a lot of it !! It includes river,canals,estuary, beach, mangrove and coconut vegetation, birds (a lot of it) and so on.
P.S - If you are a bird-watcher/photographer this should be in your list of must-visit places.