To see port blair, the best way is to rent the scooties. We rented 2 scooties to see it which is easy to get. For Indian Rs. 2000/- (& passport or country I.D) as security and Rs. 500/- for 24 hrs as rent. Petrol is at your own expanse. We had almost saw every nook and corner of port by riding it. The city is small and cozy. I simply loved it.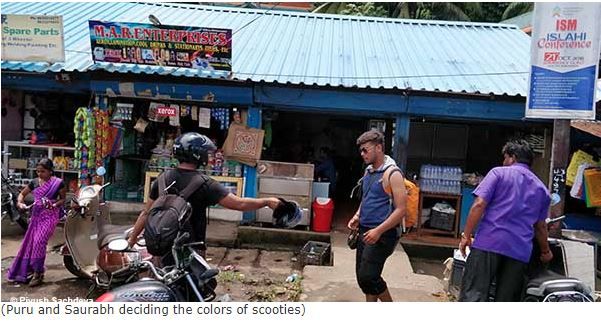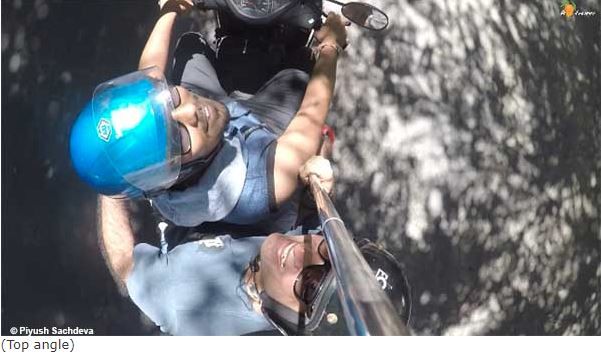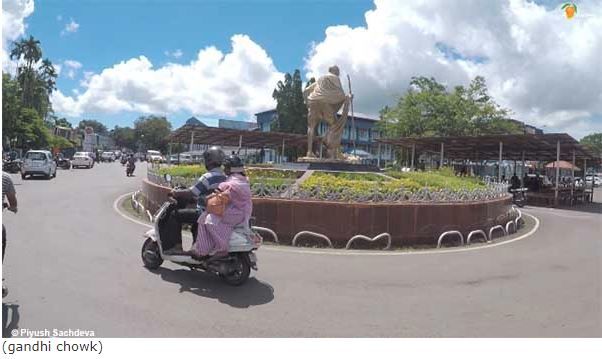 And we visited Joggers park here from where one can see Airport of Port blair. Actually we went there to capture the beauty of it and landing of plane (which was kind of lame idea though :P )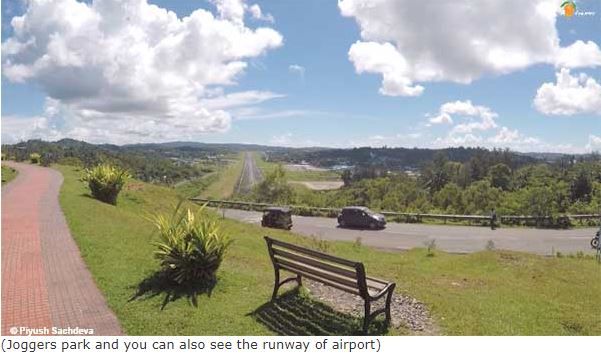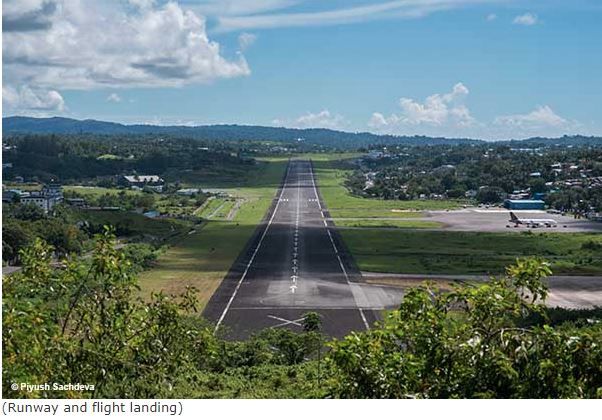 And the first thought comes to every Indian when we talk about Andman islands is Cellular jail termed as "Kala paani" and this was the place for which i came to see, to feel, to travel back in time, to get more thoughts how we got our freedom. This place is right top on my list. Even today when I am telling you about it, I am having goosebumps for what I had read and hear and saw.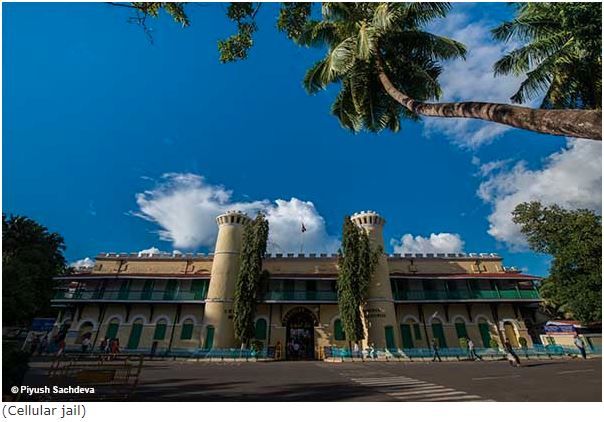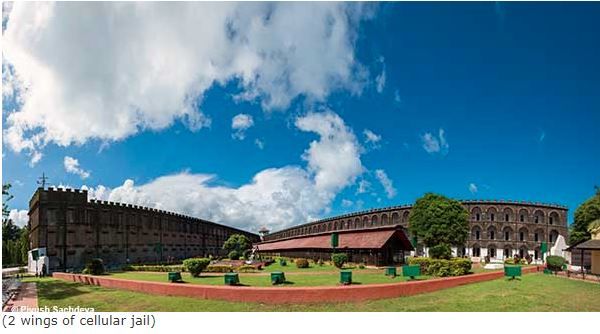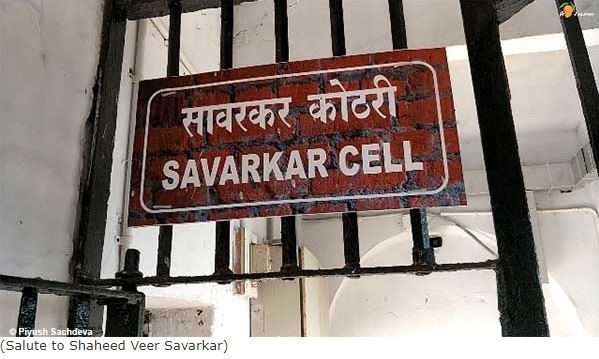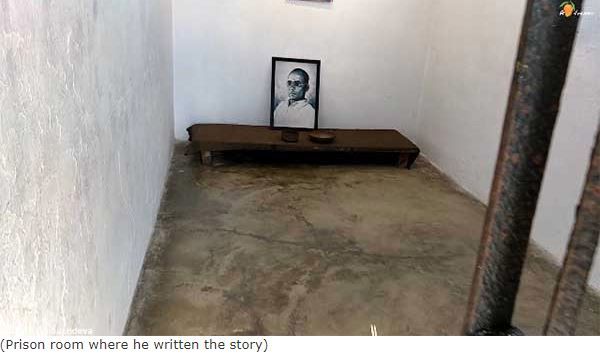 I was mute for all the time inside this prison. It was kind of emotional shock for me. There were 7 wings in cellular jail of which 2 were demolished due to earthquake in 1941 and 2 were destroyed in world war II by Japanees when they captured this place. But do not think that they were good. They too had tortured people who lived in Andaman islands. Now just imagine here.. 7 wings with 100s of prison rooms for our freedom fighters. They had also made a museum inside the Jail area where one can see all the documents, pictures showing the whole story behind this and yes my heart cried out silently.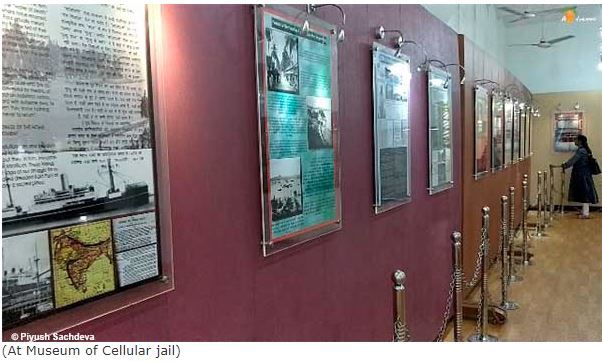 There is light and sound show which start from 6pm - 7pm in hindi and one in english at 7pm -8pm. Depending upon season time may change. Timings I am telling you for September 2018. But we were having plenty of time to spend so went to nearby area of corbyn's beach especially I wanted some silent time to spend.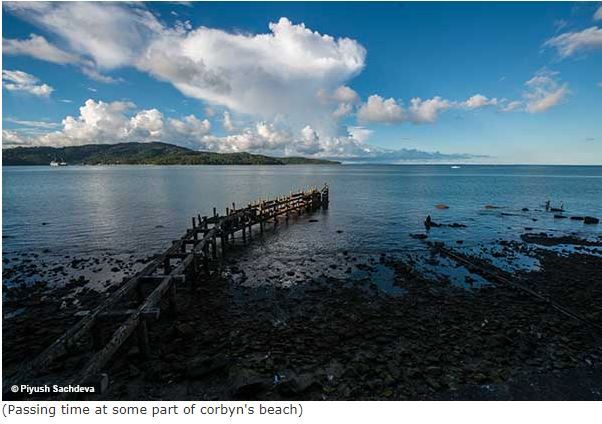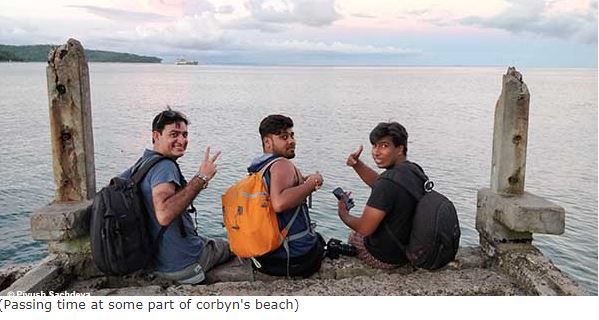 And finally around 6pm we saw the light and sound show at cellular jail and frankly my eyes got moist several time. Yes Freedom was not that free...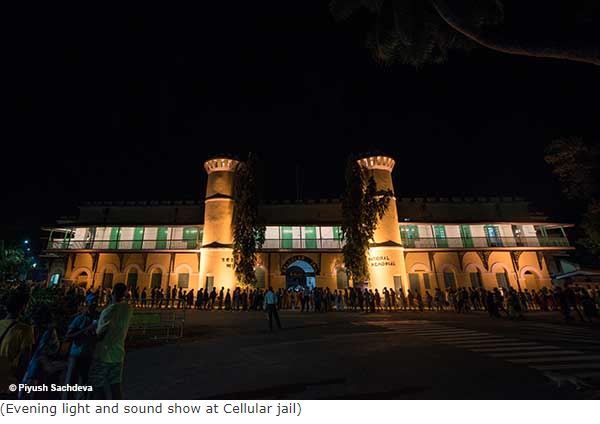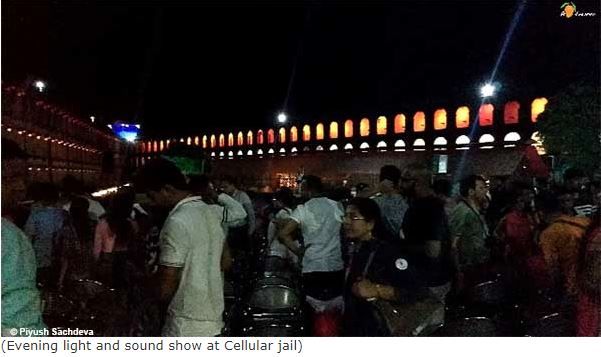 Nights are silent in whole Andaman islands, means no night life. Port blair is no exception here. Practically city get into sleep at most by 10pm and streets start get empty by 8pm. Street food is good here.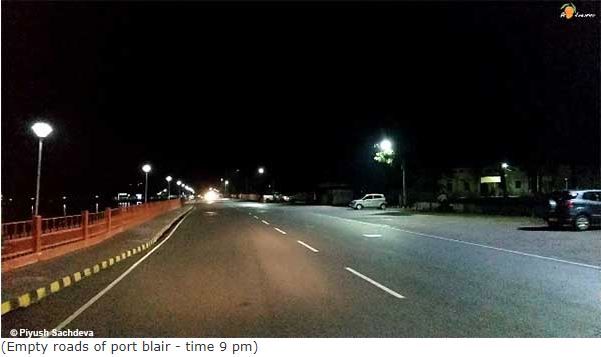 Our next day was dedicated to North bay and Ross island which is the second most visited place in Port blair. One can reach here by booking the ferry or private boat at Rajeev Gandhi water sports complex. We reached North bay where one can do many water sports activities like snorkling, scuba diving, sea walking. Please do not try that submarine boat, its a waste of time and money. Otherwise, there is nothing to see in North bay except the light house. Though we were at North bay but did not tried any water sport activity for a reason that we wanted to the same in Havelock island where water is much cleaner as compared to here. However, sea walking - yes, we missed it. It is the only place in India where you can enjoy it. Must try it. Price as were told was around 2500/--3000/- INR which can be booked at Rajeev Gandhi water sports complex (where you book the ferry) or you can also book the same at North bay. Your ferry will give you plenty of time like 2 hrs to enjoy this place.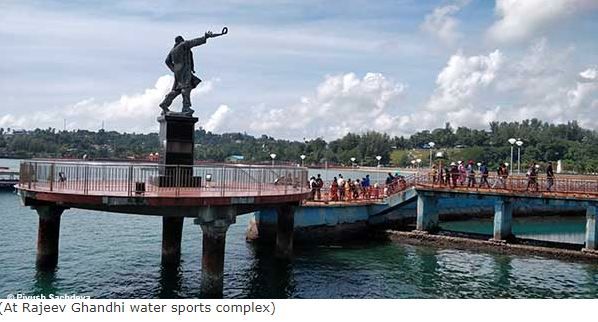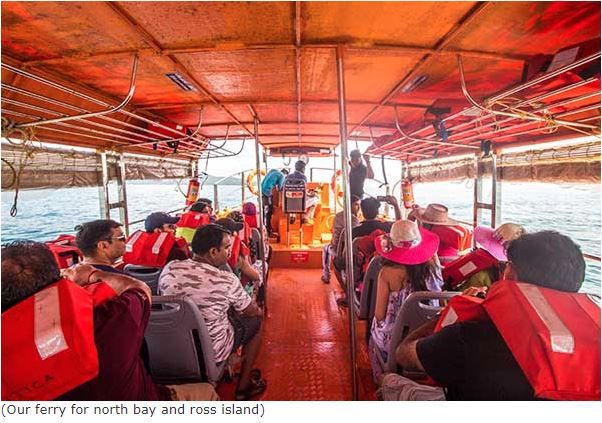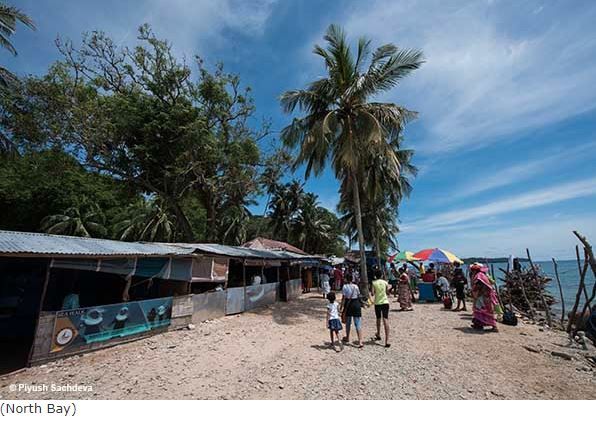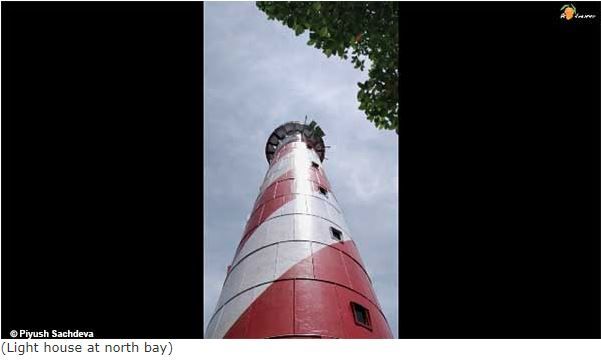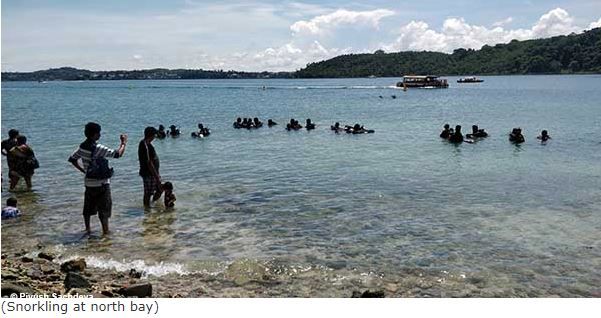 After that you need to reach to your ferry and go to Ross island.Now Ross island is totally a different place. It is truely a beautiful one. It was once the Britishers headquater and from here they keep control of Port blair cellular jail and over all Andaman and Nicobar islands. Due to earthquake and tsunami that happen in year 2004, this place reduced to rubbles now. But, even today, you can see old barren church and their houses and how it was acquired by japanees. One can imagine how britishers troops used to live here. There was light and sound show but it is not happening anymore.
This place have its own magic, the silence, the clean beach area, probably my favorite destination in Andamans. But, unfortunately, one cannot stay here for more than an hr. Your ferry will live you behind in 1 hr. so just be careful of timings here. Today this place is in hands of Indian Navy.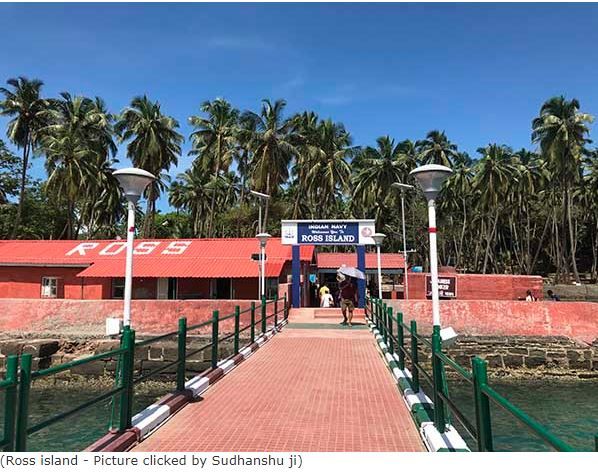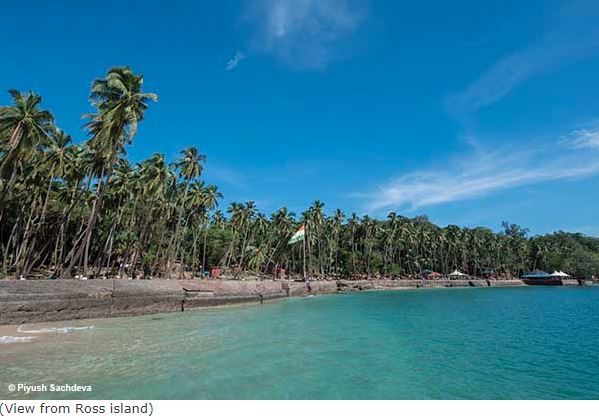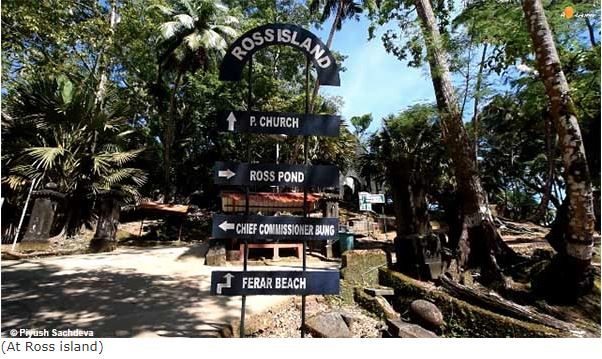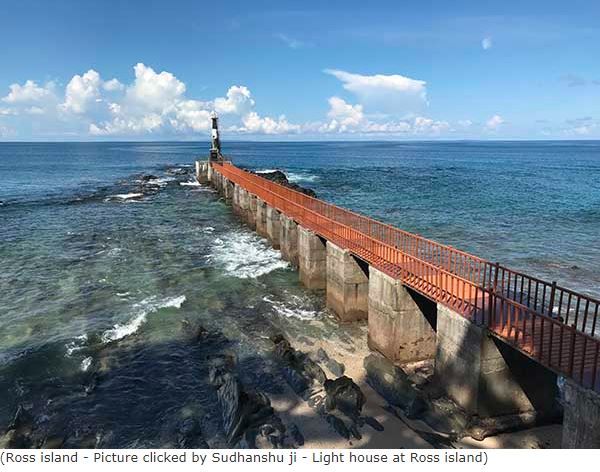 Now there are many beach around port blair, where one can go and relax and ofcourse it is not possible to see each and every one but we went one more beach which is at area called Chiridia tapu. It is around 30km from main city and taxi are available for it. Taxi may take 1500/- for this trip. At this beach one cannot jump into the water and it is strictly mentioned that their are crocodiles here. But sunsent from here is simply amazing.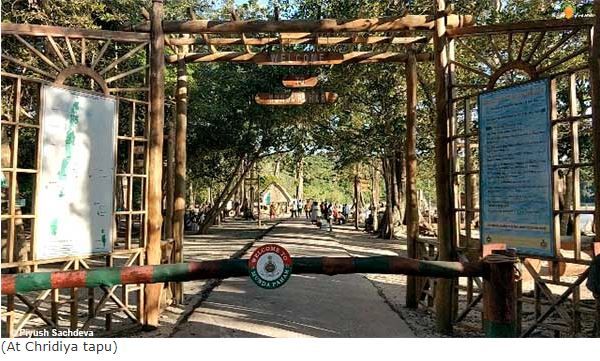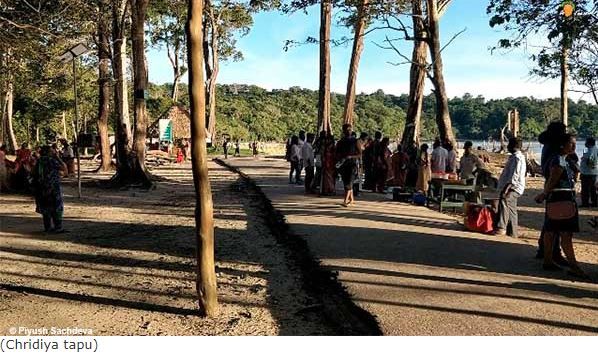 Message - Please don't litter. Make awareness to you fellows too. The more we keep clean our country the more we enjoy it.
Points to note
1.) How to reach Port blair
Fligths from India is best choice. But if you have ample of time with you, you can also catch cruise from Kolkata or from south India (online information is available). However, reports are not good for that cruise.
2.) Best time to Visit
Avoide rainy season, like in between May to August. Rest is all good time to visit here.
3.) Best way to see port blair
Rent a scootie or Car
4.) Places to see in Port blair
a) Cellular jail - (ticket Rs. 50/- per person as on 2018)
b) Joggers park
c) Corbyn's beach
d) North bay and Ross island (take ferry from Rajeev gandhi water sports complex. Rs. 280/- per person as on 2018)
e) Chridiya tapu to see best Sunset
So this was all about Port blair, see you in my next blog for Havelock island. If you liked the video, than do subscribe the channel and if you have any query, feel free to contact me anytime.
Frequent Searches Leading To This Page:-
andaman tour package from chennai including flight, andaman trip cost per person, andaman hotel with private pool, places to visit in andaman in 6 days, andaman and nicobar best time to visit