This is my best memory of Prague. My visit to the old town would have been incomplete without the gelato ice-cream. Whether this were more pleasing to my taste-buds or eyes, I cannot say. Everything from the most subtle details of the city like vehicles and doors in the neighbourhood to its extravagant attractions, can captivate onlookers. It is best to soak in its old charm by exploring it on foot, because every street is worth admiring. Don't worry about not being able to make the best of your time. It's just a small town. You can get around it, in a day. You would be even more delighted by the number of eateries that you come across. Bend in the road? Well, time for another mouth-watering delicacy. Be ready to splurge on street-food like traditional cinnamon pastries. You will see why you shouldn't care?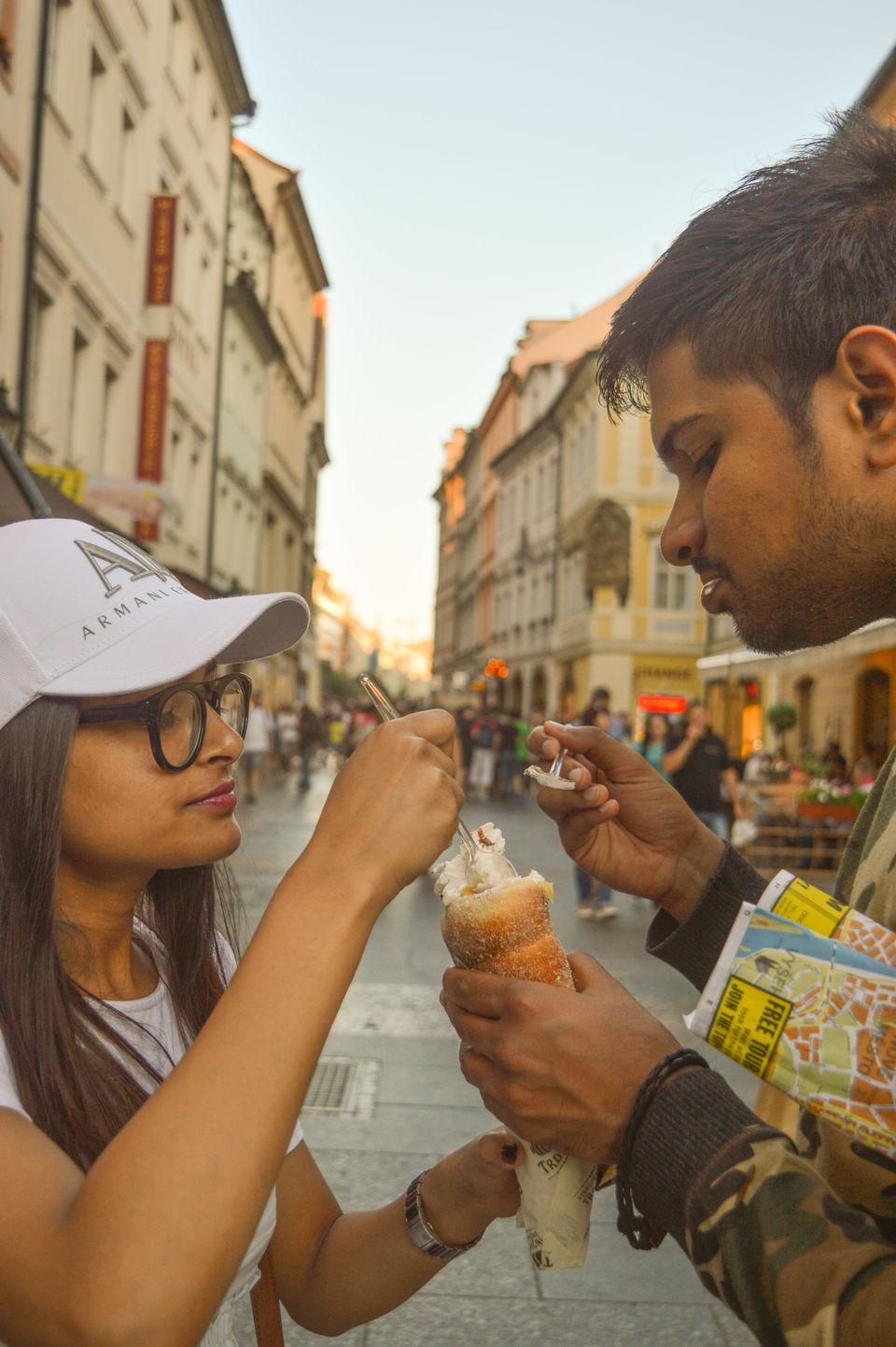 None of the attractions charge you for an entry (except the astronomical clock tower, barely 3 euros), unlike the many other overtly hyped European cities, like Paris and Barcelona. Everything from a visit to the terrace of the Prague castle to the infant jesus church are open to visitors, for free. Also, it's not just another beautiful town, because it's intriguing culture, secrets of its underground walks and old Jewish quarters will only leave you wanting to learn more about the place. Unravel as you go! Here's a list of places that you mustn't miss out on! Go for it, because YOU'LL LOVE PRAHA, just like I did! :)
Well, the cheapest hostel that I know of is Hostel Emma, in the heart of the town. For bunk beds for four in a 6 bed dormitory, we paid 8 euros each.
Surprisingly, it was also one of the most well-kept hostels I have stayed in!