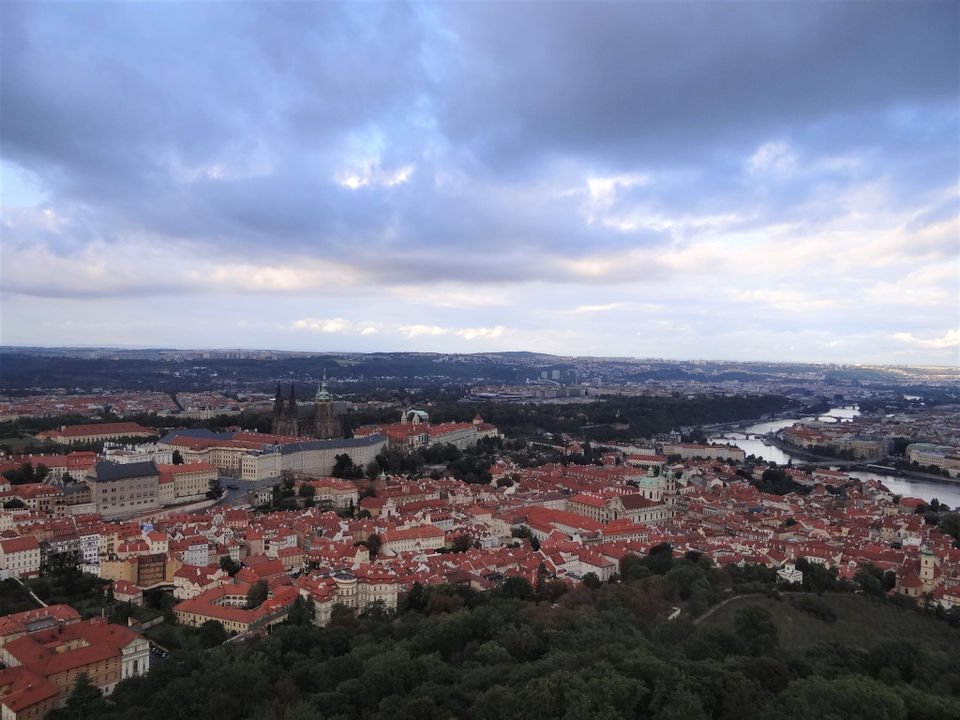 Everyone has friendship goals, goals that we set while we are in school/college and believe that friendship will remain the same forever. I and my gang of girls had similar goals – we wanted to always stay in touch, be there for each other, and travel the world together. Who knew our jobs and lives would take different courses. Now that we all are busy with our corporate jobs, many of us married, we never thought we would take out time for our "friendship goals" that were laid down in school. But, guess what … WE DID !
So I, Tanya and Divya chalked out 2 weeks out of our schedules for each other in September of 2016, and decided to travel to Europe. Each one of us picked up a place where we always wanted to go, and that is how we shortlisted Czech, Germany and Netherlands.
As Franz Kafka had written, "Prague never seems to let go of you…this little mother has claws". The heavenly city of Prague was to be our first destination.
All 3 of us live in different parts of the world, so it took us 3 months of planning over phone calls, texts, video chats, etc. After constant agreements and disagreements, we were able to coordinate our flights, and finally met each other at the Prague airport on 3rd September 2016. And thus, our journey began…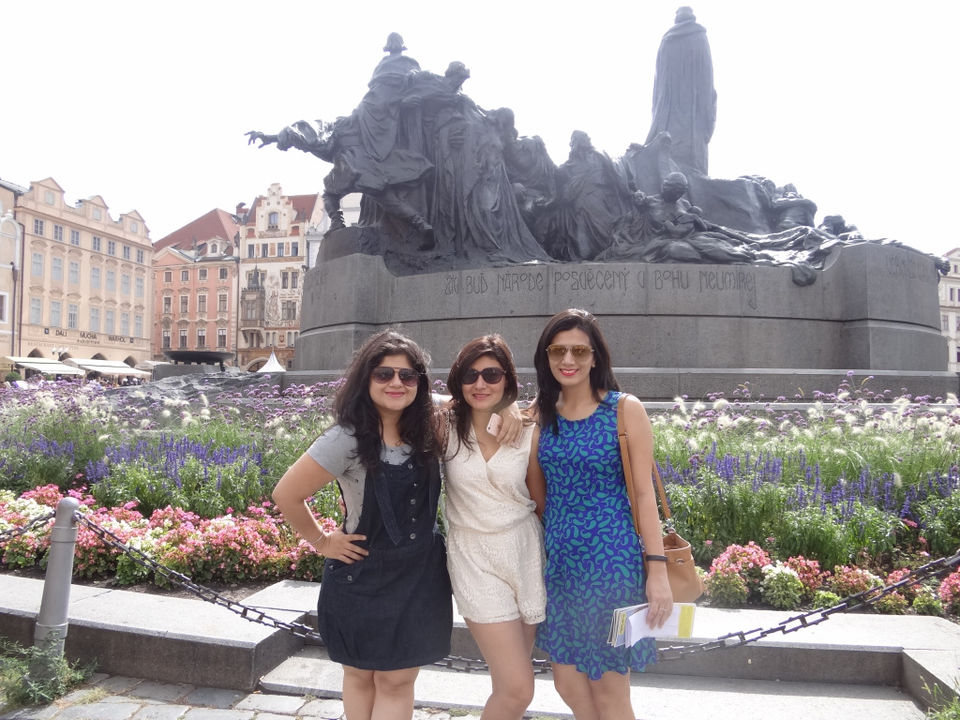 Getting around Prague –

Like most other European cities, Prague has an excellent public transport system. Our hostel was in Old Prague, so we took a bus ride from the Airport and reached our hostel by taking another ride in the Metro. If you're too lazy to change trains, just take a cab (and get ready to shell out money). The advantage of living in Old Prague is that you can easily explore the city on foot. The architecture and buildings are so beautiful that one can keep walking and admiring them forever.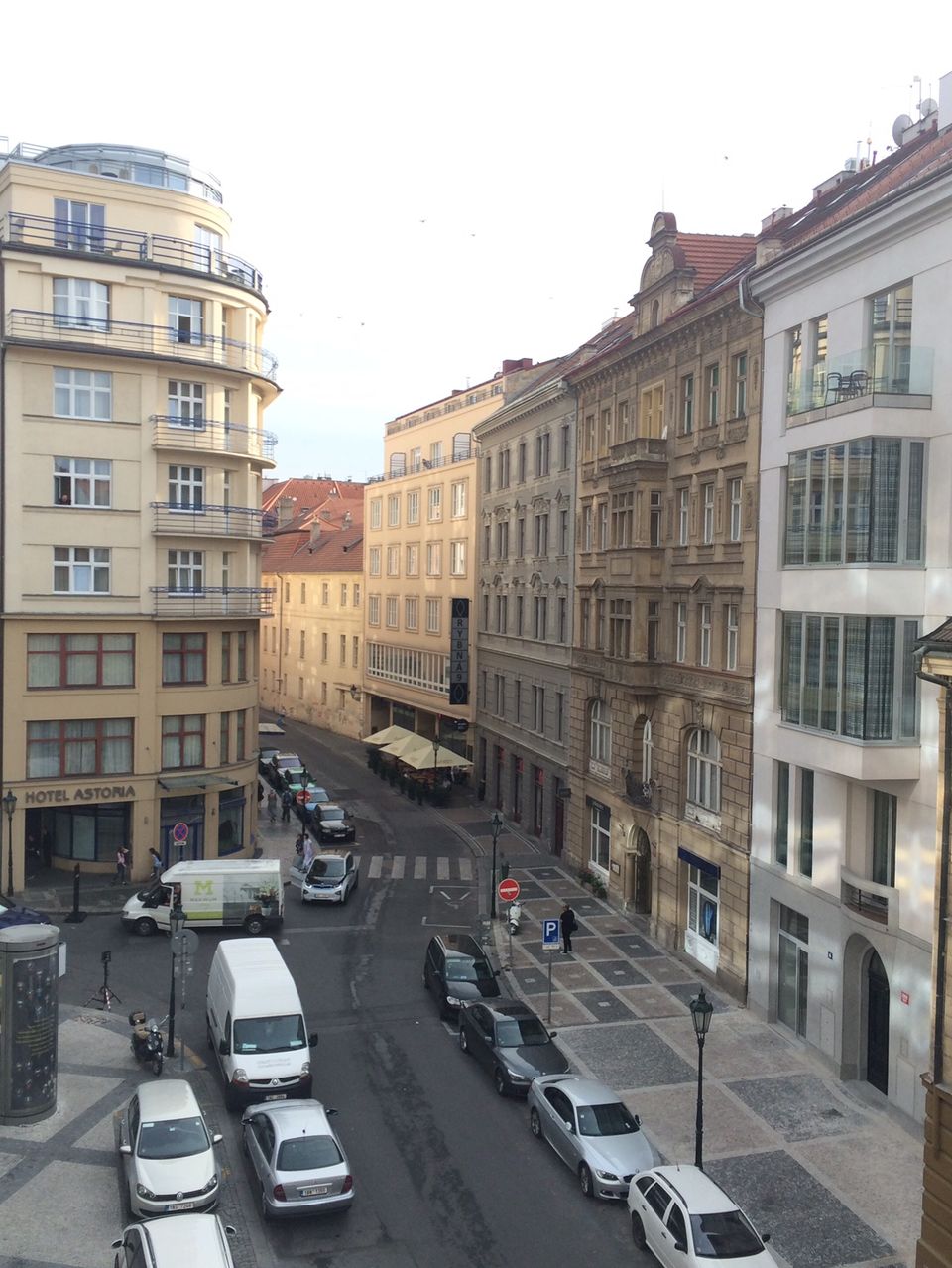 Our hostel –
We stayed at the Old Prague Hostel. It is a clean and affordable hostel, and is located in the heart of the old town. The hostel is always booked and full of noise and chatter, so don't stay here expecting to have a quiet stay. You might be able to get other accommodations as well in the old town, but a hostel is always a good place to meet new people and know more about the place.
Things to do –
Day 1: After settling in our hostel, we went out to explore the city. There was a food and music festival going on nearby, which was a refresher for us after our long flights. We tried some local food and then headed to the Prague Beer Museum to taste some local beers. The Czechs take their beer seriously, and this small country has the highest per capita beer consumption in the WORLD. This brewery has over 30 beers on tap, so its a huge task to decide which ones to have. With some help from the friendly staff, we ordered 5 different types of beer as we wanted to taste as many varieties as we could.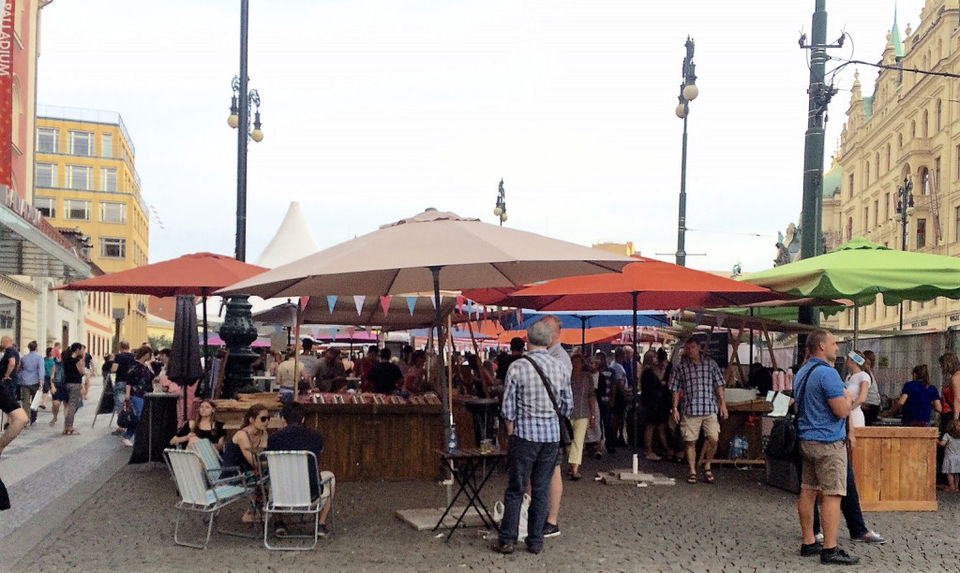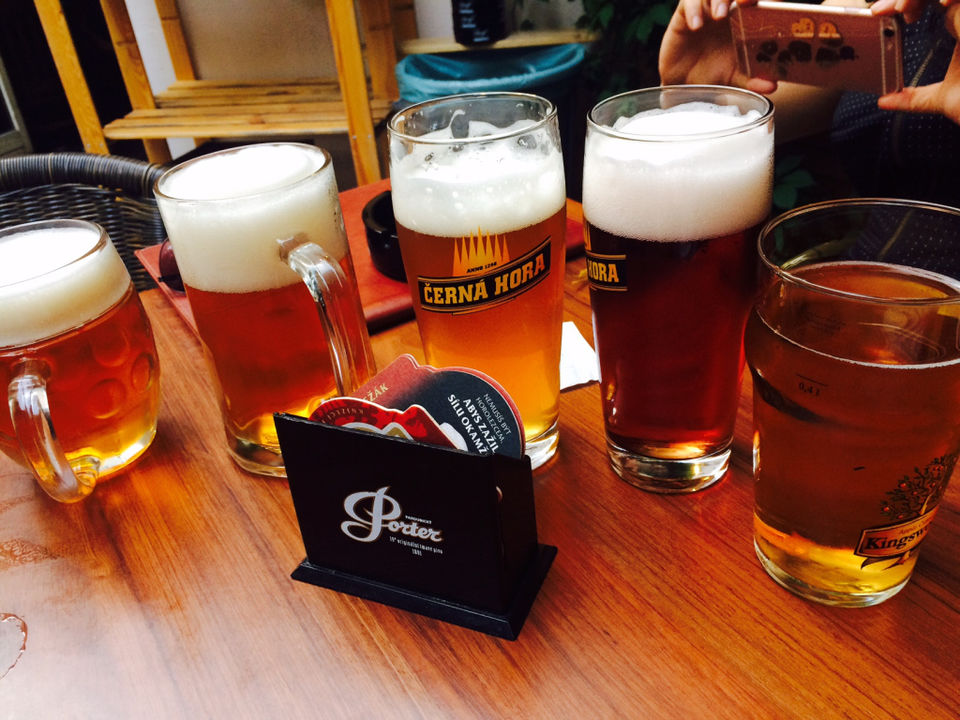 Day 2: We went to the Old Town Square, which is so splendid that it takes a few seconds for one to take in the entire view. Take a free walking tour to know about the city's history, culture and architecture. We took The Royal Free City Tour and loved every bit of it. Be generous with the tip if you like the Tour as that's the only way the guides make money. The Old Town Square is bustling with people till late evening as all the bars/cafes have their tables laid outside.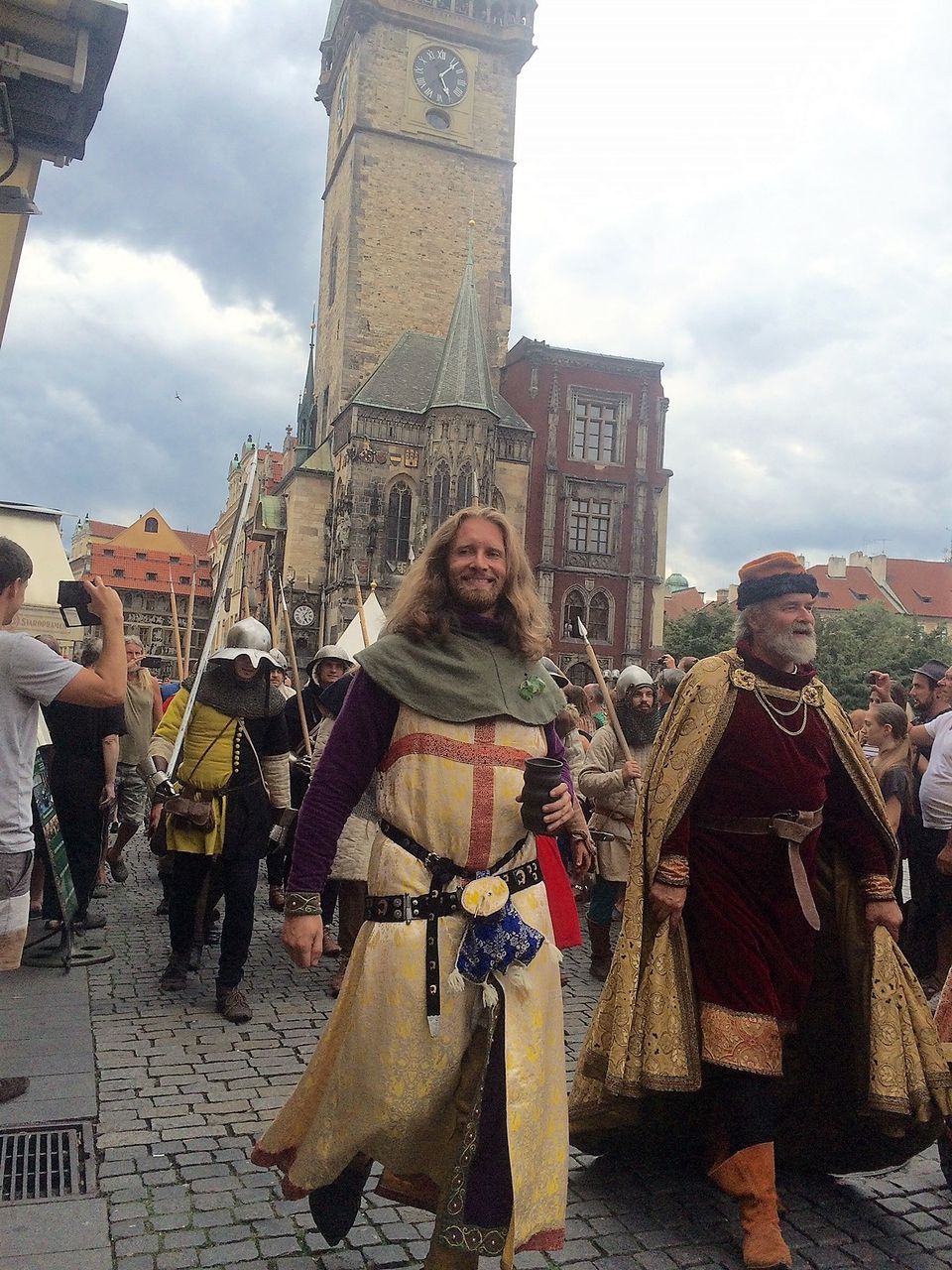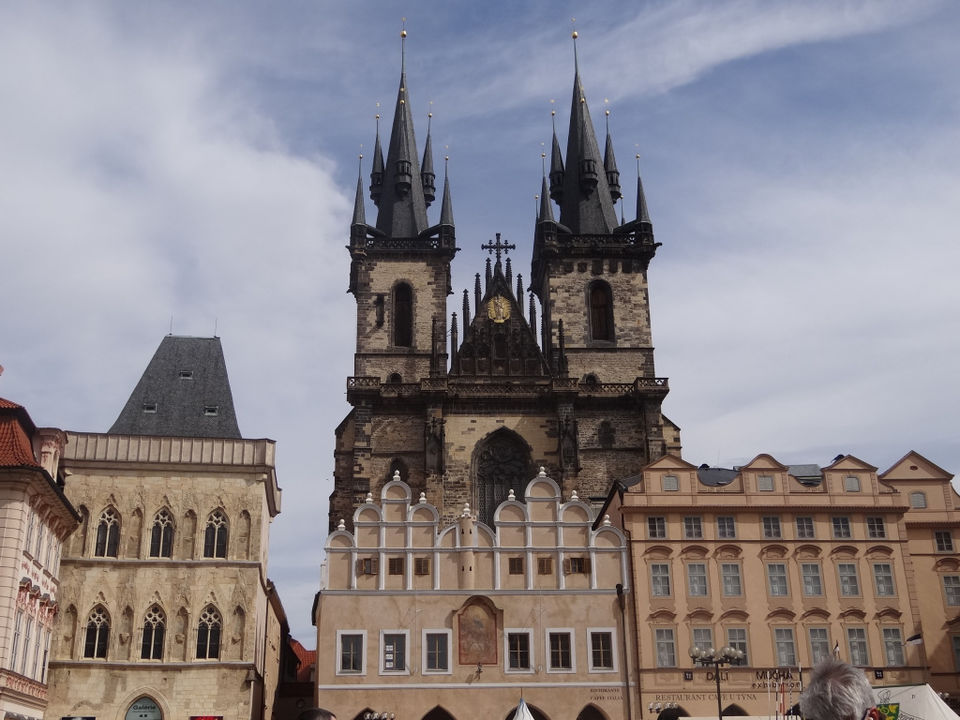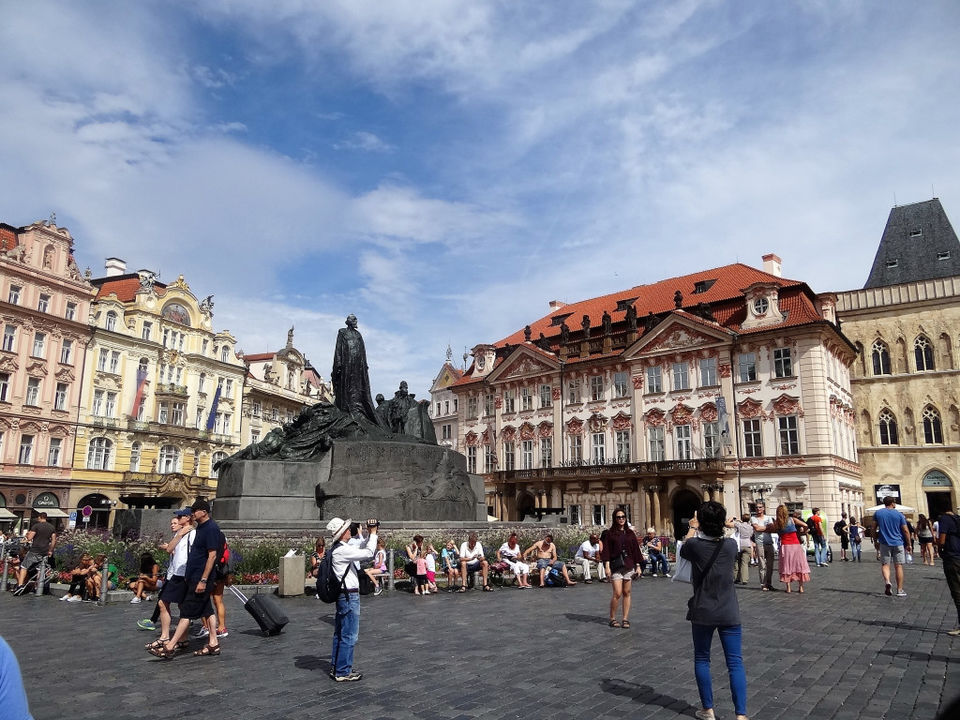 Day 3: We explored the city further by going to the historic Charles Bridge which connects the Prague Castle and Old Town. You might get to see the Change of Guard ceremony at The Prague Castle, and those handsome men in their blue uniform are a treat to the eyes. Within the castle, there is St. Vitus Cathedral which is beautiful from the inside with brightly colored stained glass. We then walked up to the Petrin Park, which has a small café and a lookout tower called the Petrin Tower. We climbed the stairs to reach the top of the tower to get a bird's eye view of the city. Prague tends to be so over-crowded with tourists, this park gave us the time to just sit and stare at the beautiful city quietly. We walked so much during the day our legs were aching by the time we reached back to our hostel in the evening. After an hour's rest we booked a Pub Crawl to see the night life and clubs the city has to offer. If you're not sure which club to go to, take a Pub Crawl as they take you to the best of clubs with some free shots !!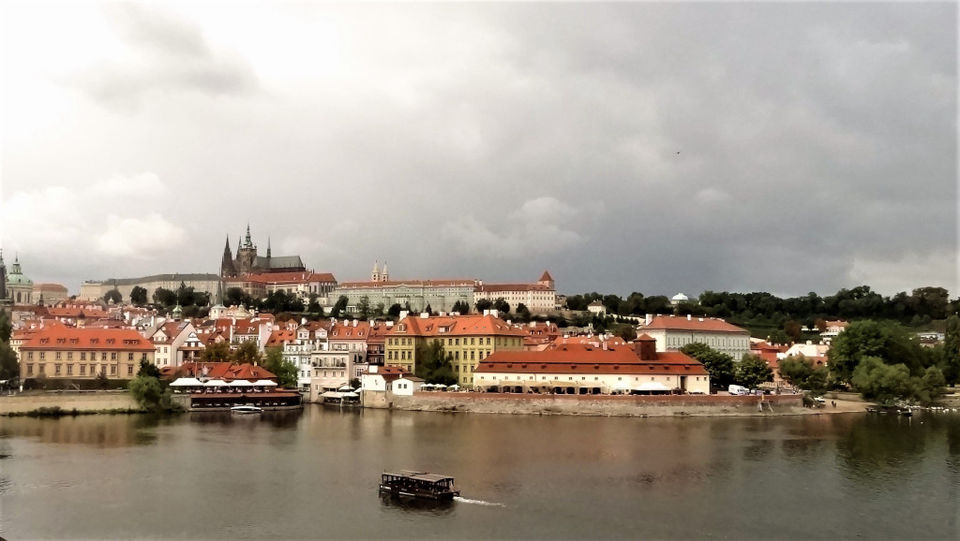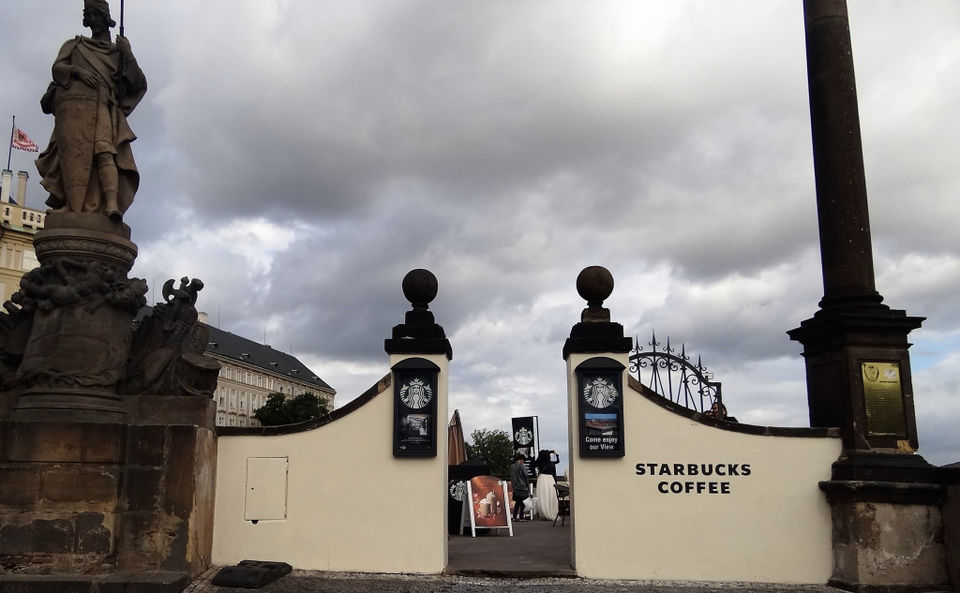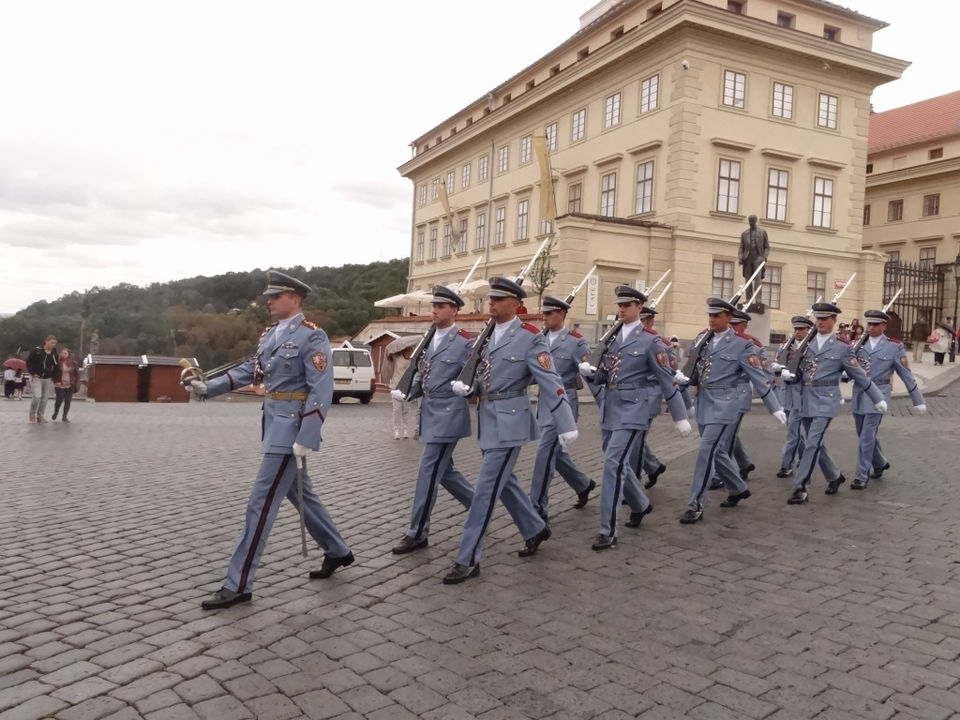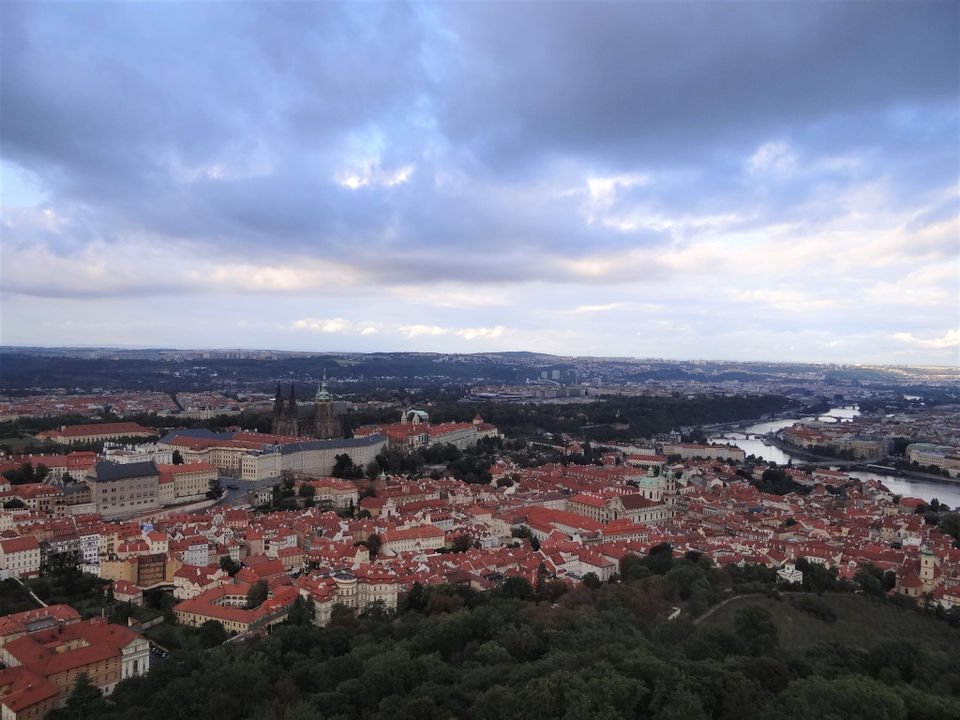 Useful Tips:
The essence of Prague is in the Old Town, so take up a hostel/homestay nearby and explore the city on foot, and also save on the money that you would otherwise spend on cabs or trams. And while we talk about exploring the city on foot, wear comfortable shoes as most of streets in the old town are cobblestoned.
DO NOT underestimate the weather of Prague. It is sunny one moment, and cloudy the other. So always wear layers and carry an umbrella.
The Old Town is full of small vendors for street-shopping and street-food, and not all of them accept Euros. So always have some Czech money handy.
I don't have a single picture from Prague where someone isn't photobombing it (intentionally or unintentionally), so head off early morning to the Old Town Square, Charles Bridge, Prague Castle etc. if you want to capture the beauty of this picturesque city.
Try a Pub Crawl tour to explore the underground clubbing scene of Prague !!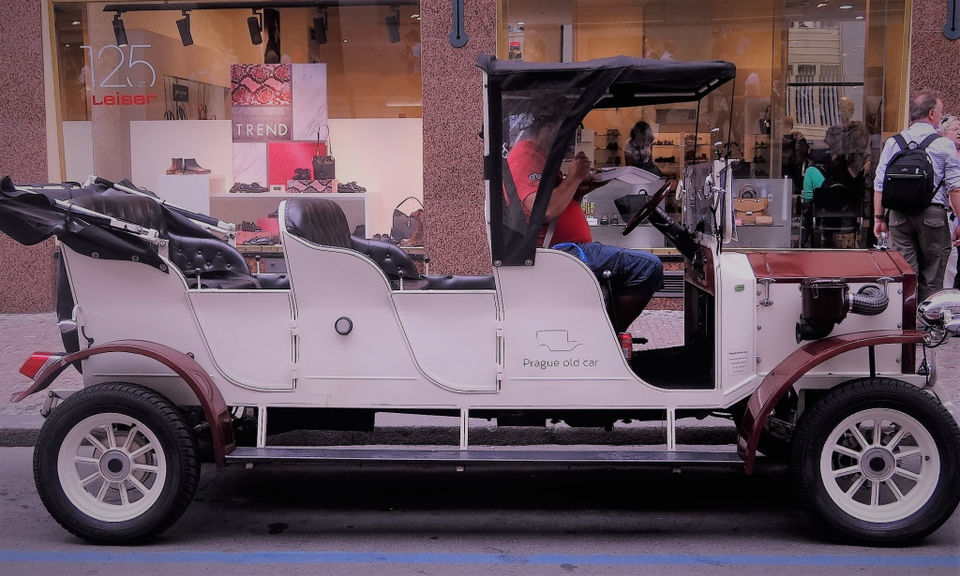 One of the vintage rides you can take if you don't wanna walk too much