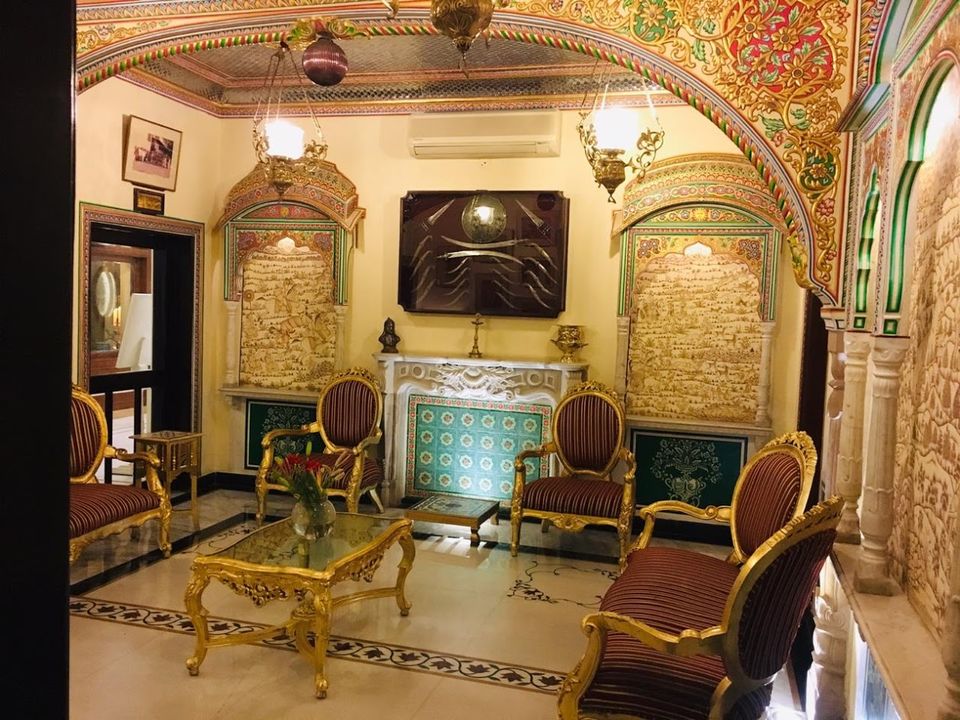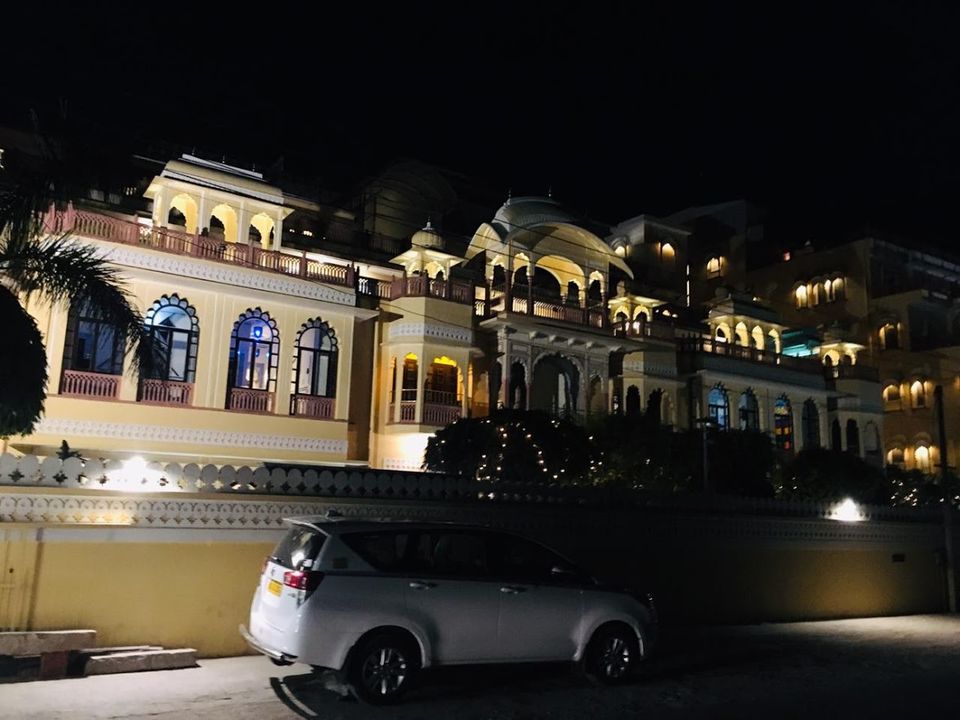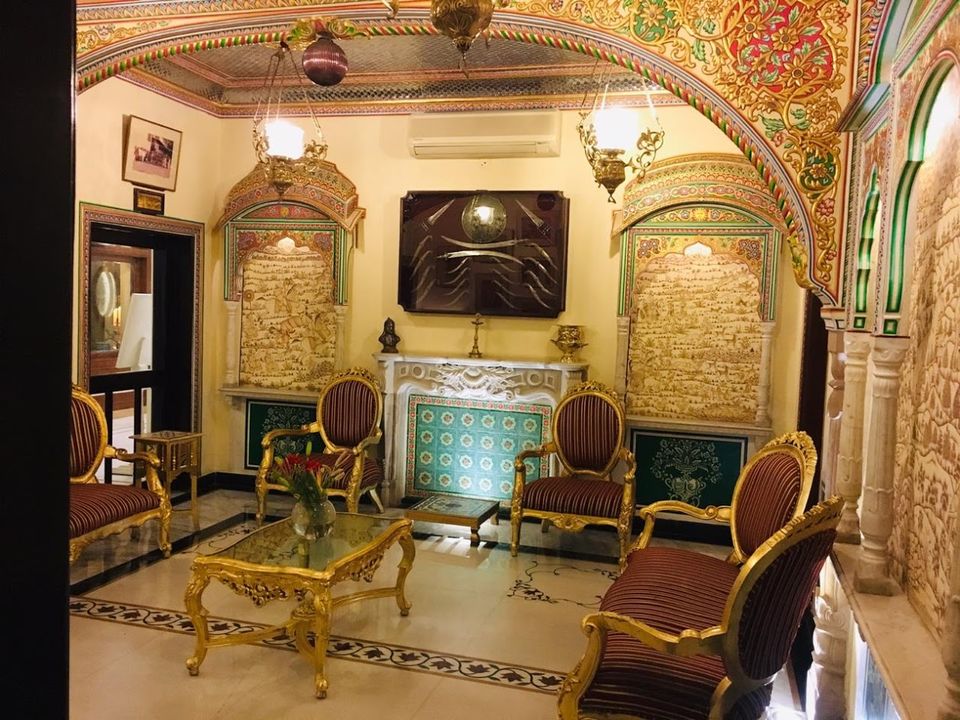 As soon as you enter the palace, you are left awe-struck with palatial architecture. It is located right in the heart of the city with major landmarks like Hawa mahal and all only 3 kms from the Palace. We booked our rooms from Agoda.com and got them for only 2700 INR/day!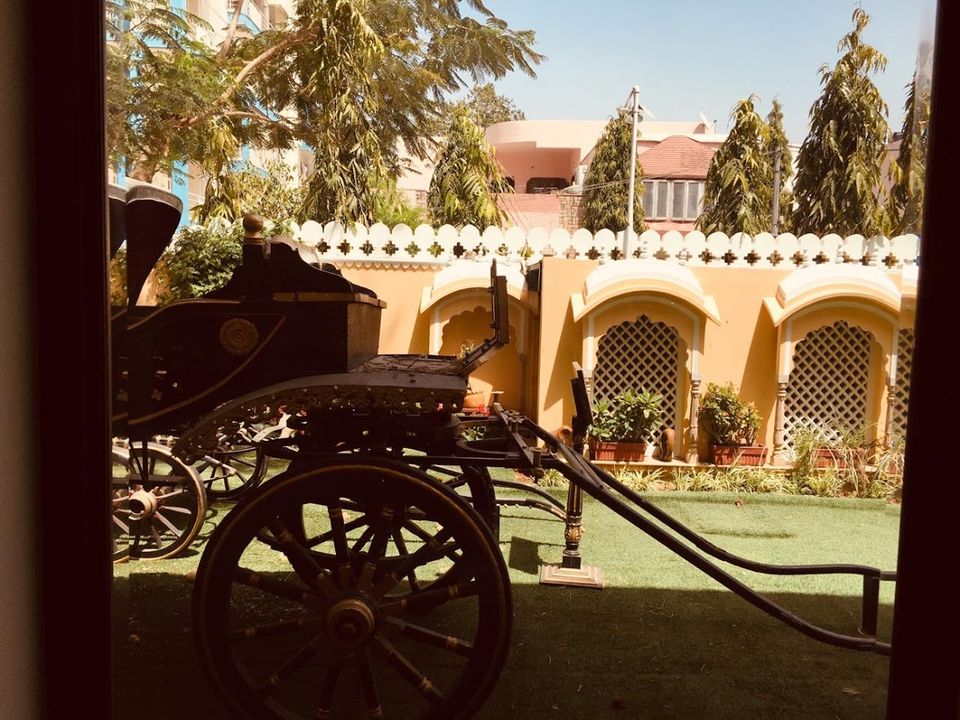 This was the carriage parked right outside the breakfast area!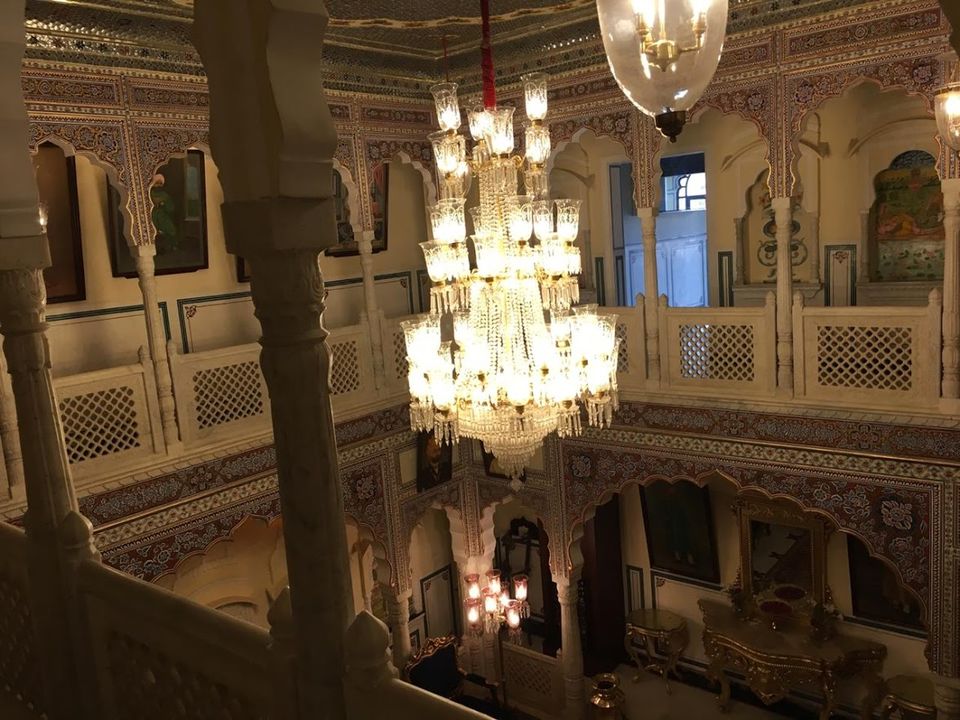 Inside view of the hotel from our lobby!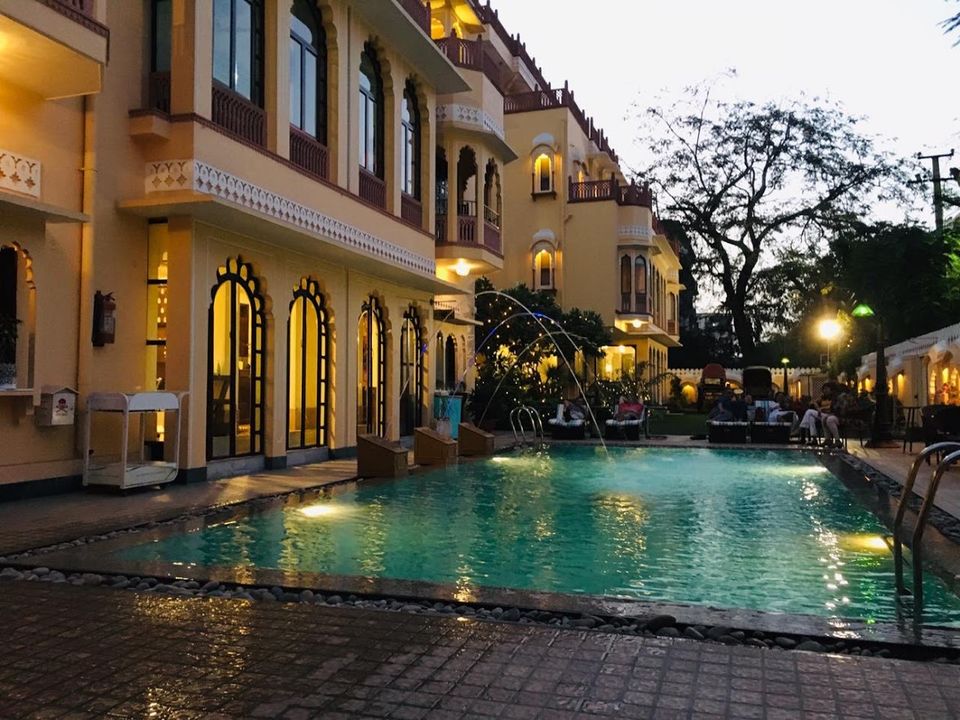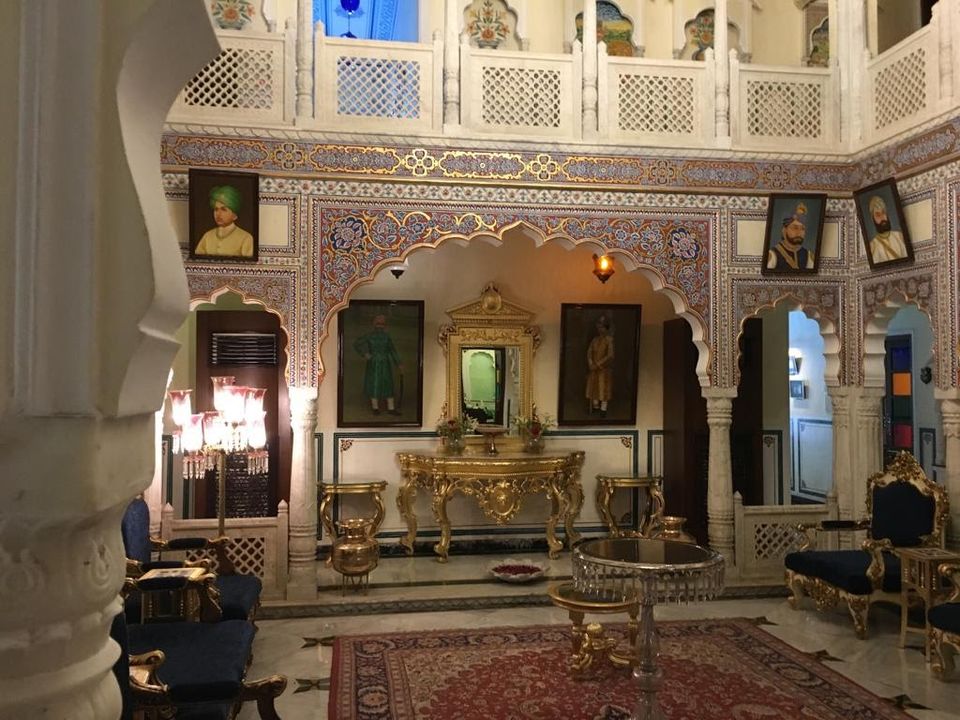 Just cannot get over this photograph!!