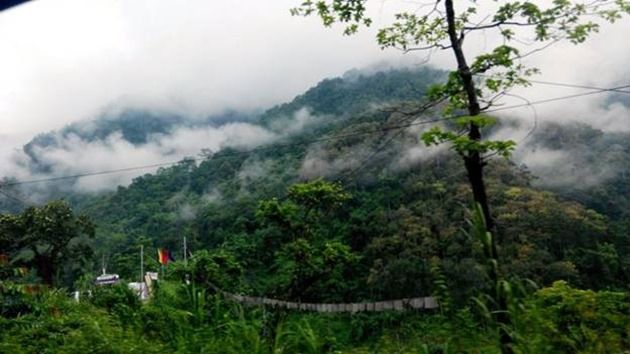 Hill stations in mansoon have their own magic. Lush green terrain, clean & clear roads, contrast horizons are really awesome during mansoon. This also gives an opportunity to the visitor or tourist to explore the places with less crowd & discounted travel expense.
I was looking for a small break from my regular schedule. Few places are highly exquisite during mansoon with splendid flora and fauna. Goa, Kerala , Sikkim, Western ghats lead the list. This time Gangtok was on top chart for me.
As per schedule, we landed at Bagdogra airport on 17th July afternoon. Bagdogra airport is well connected to Kolkata, New Delhi and has a very good user friendly prepaid taxi system managed by city police. One way taxi trip to Gangtok will cost around 2200 rs in off season (mainly during mansoon & winter). It took more than an hour to cross Siliguri city because of horrible traffic congestion.
Gradually we touched beautiful NH 31 which guided us through Sevoke and Mahananda sanctuary area. It was awesome to be welcomed by light drizzle and drive through dense forest area with slow instrumental music. We were informed about the probable landslide at few identified area. Local people and BRO(Border road organization) advised us to be cautious and alert while climbing up the mountain.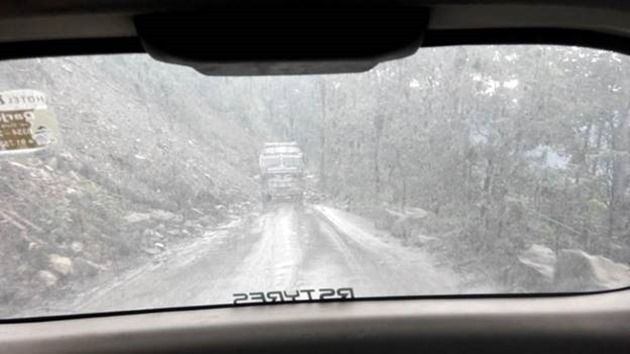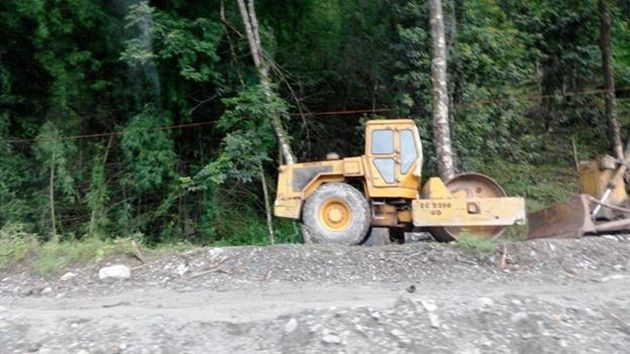 The road was affected due to continuous landslides and few stretches were controlled by BRO to avoid any accident. BRO has a tremendous presence throughout the stretch. The hard work is really appreciated. Gradually we crossed Teesta river, Ranpool and reached Gangtok at 10 pm. Normally the duration is 3.5 hrs but it took us 6 hours due to heavy rain on the way. You should never be in hurry while driving in hill area. I had prebooked my accommodation at Tashi Thendup hotel which is in Nam nang area and just 5 mins walk from famous MG road.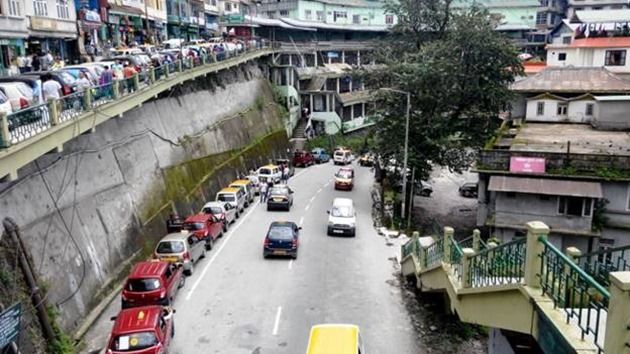 Next day morning, I wanted to take a stroll on MG road . The lifestyle is very simple & lively. The market opens early in the morning and plenty of breakfast options will welcome you. Gangtok is a nice and clean city. You hardly can find any used packet or waste item on the street. Spitting, smoking in public place is a punishable crime in Gangtok .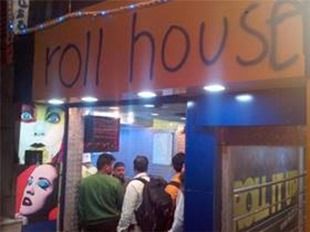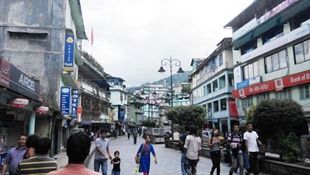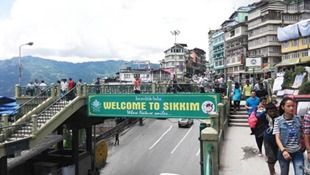 I really liked the way people obey the rule.Cops are young, smart & stylish. You will enjoy talking to them. Few of them follow soccer very much and keep knowledge about the clubs.
Evening in gangtok was enjoyable with live concert of few bands in pubs. Few local bands will entertain you with their magical touch. You would love it. Gangtok is little bit crowded and is a base station for visitors who would like to visit Nathula pass, Changu lake. But I feel Gangtok itself has a lot of things to offer. Specially the cable car which gives panoramic view of the beautiful hills and town. One should not miss this.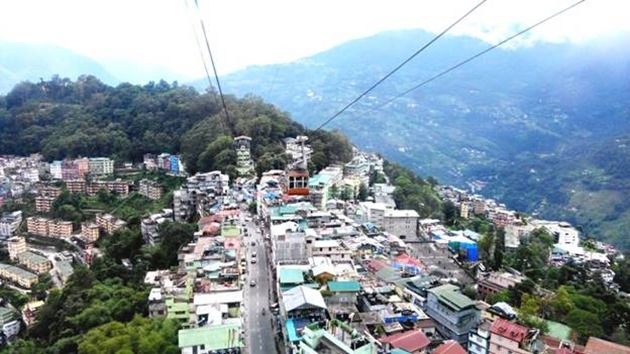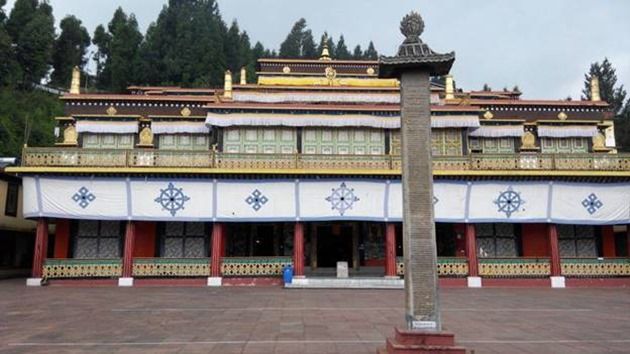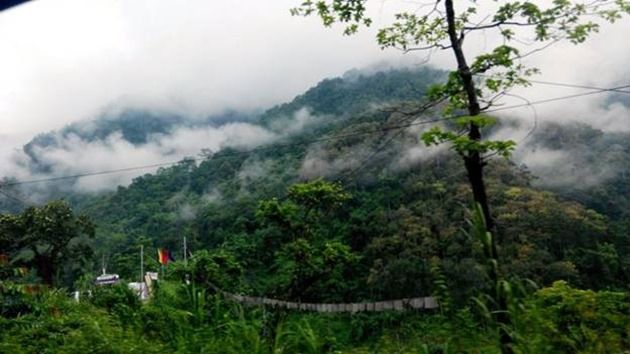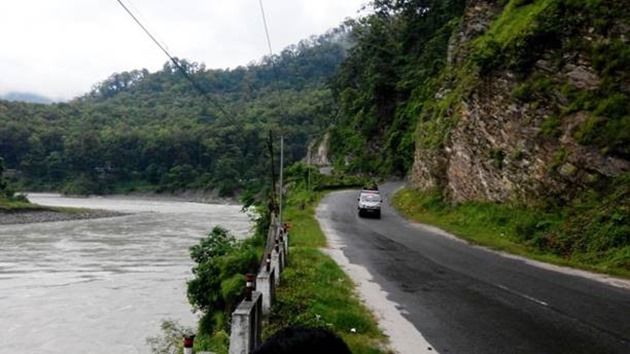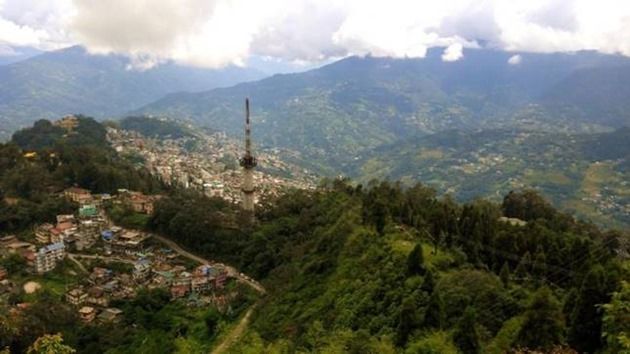 We enjoyed the short trip and the mansoon in this hill station. Gangtok should be visited at least once in a life time during a mansoon to feel the eternal beauty. You will enjoy it.
Few good hotels : Tashi Thendup, May fair resorts, Sai kripa hotel, Doma residency
Few food joints: Roll house, Pub 25, Downtown, Agarwal snacks , khan chacha
Few must visit places in town : MG road, Secretariat, Lal bazaar market, Dengzong cinema area, Deorali area, Sikkim legislative assembly, Sikkim manipal institute.
Do not try in public place : smoking, spitting, abusive language, road side urination
Sikkimese would love you because of your : politeness, friendly gesture, behavior