Renowned worldwide for Pushkar mela, this tiny town, with its white buildings and serene lake, shines like a pearl in Rajasthan's crown. The significance of Pushkar can be traced back to over 2,000 years when it was revered as the city whose lake washes sins and cures terminal diseases.
Pushkar also hosts a massive livestock fair where people from all over the country gather to buy-sell camels, sheep and cattle, known as the Pushkar Mela. But this fair, with years, has grown into a massive congregation which displays Rajasthan's unique craftsmanship, colourful culture and one of a kind love for celebration. Visiting the Pushkar Camel Fair should be on the bucket list of everyone, but if you haven't given it a single thought till now, here are 10 reasons why should.
1. Witness the trading of camels as it was a hundred years ago.
Cattle trading is an age old practice which has brought together different communities for a single purpose, to earn livelihood. Hundreds and thousands of camel and cattle owners gather around the Pushkar lake to trade their livestock. This phenomenon of the event is what gave it the name, Pushkar Camel Fair. It's fascinating and thrilling to observe given the energy of the people and the whole vibe in the air.
Pro Tip: If you want to see the massive gathering of camels and the real trade then wake up at the crack of dawn and head towards the sand dunes.

2. Get an aerial view of the glistening city from a hot air balloon.
Imagine watching thousands of people turn into tiny beings as you float higher and higher on a surreal hot air balloon ride. This experience and its awe-someness gets multiplied during the Pushkar Mela when you get to observe the town glistening from a far off distance.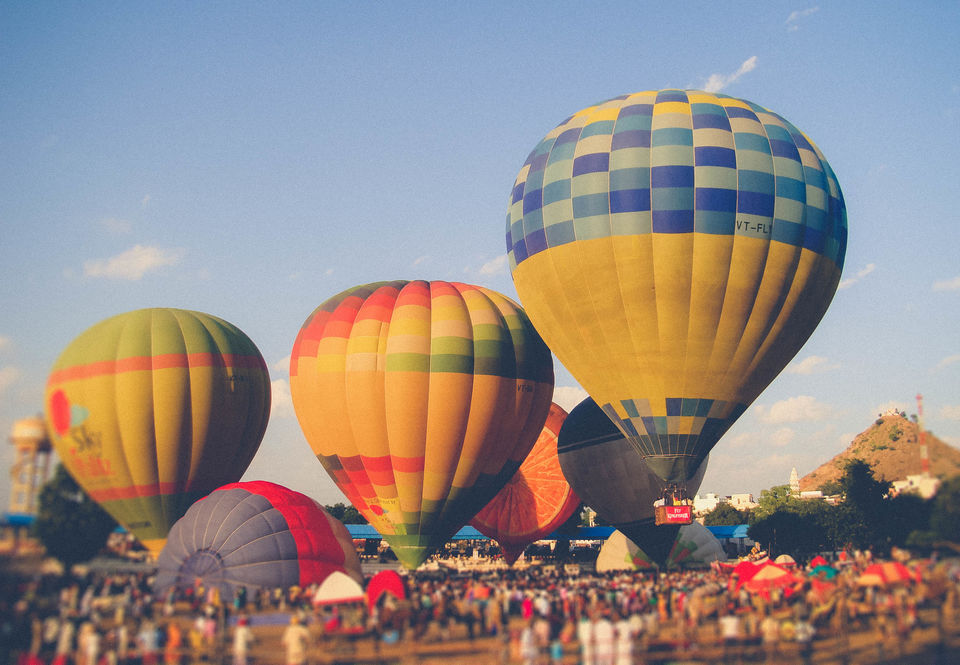 Pro Tip: If you are going as far as Pushkar then you NEED to take the once in a lifetimes experience of a hot air balloon ride.
3. Watch the calm Pushkar Lake transform into Hinduism's holiest pool.
The Pushkar Mela is celebrated for seven days, from Kartik Ekadashi to Kartik Poornima. The full moon night of the Hindu month of Kartik is considered so auspicious that according to scriptures, this is the day when god Brahma sprung up the Pushkar Lake and 330 million gods and goddesses came to bath it. Since then, for centuries, people gather to take a dip in the Pushkar Lake, during the Pushkar Fair on the full moon night, to wash their sins and be closer to gods.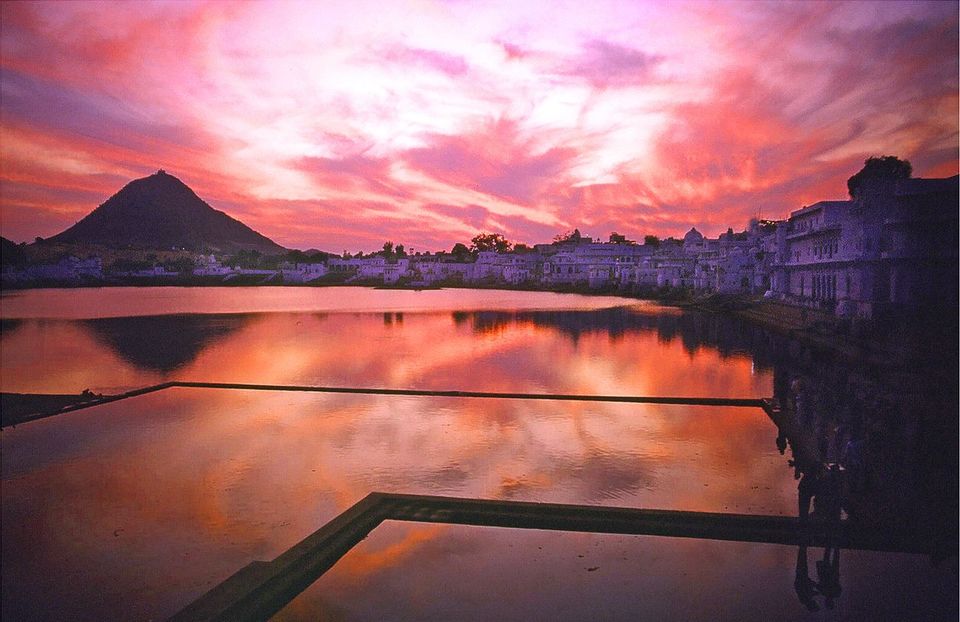 Pro Tip: This is the event which attracts MOST number of people. If you are traveling specifically for the Kartik Poornima then book your hotel in advance since it will be nearly impossible to get a room on the spot.
4. Attend concerts of India's most famous fusion bands.
Along with the livestock trading and display of craftsmanship, the Rajasthan government makes an effort to entertain the crowd with some really awesome fusion bands. Last year Indian Ocean lit up the stage and this year for 2016, Prem Joshua & Band and more are set to perform.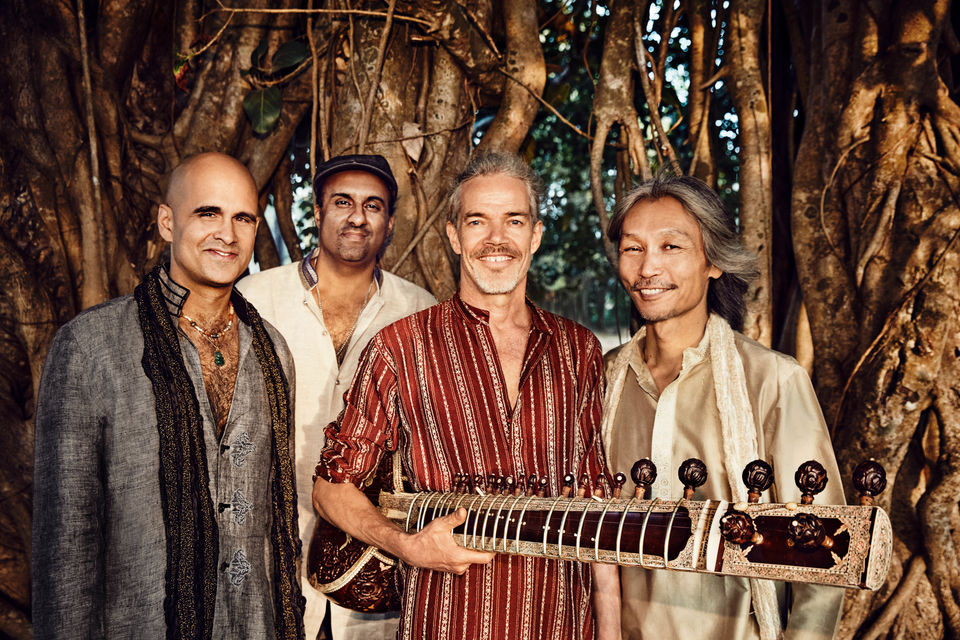 Pro Tip: There is no entry fee for the concert. The positions are taken on first-come-first basis. So be there ahead of time to get a good spot with a great view.
5. Participate in (or just be in awe of) the most fascinating competitions.
The Pushkar Mela grounds host all sorts of competitions which involve showing-off and winning of the most gorgeous candidate. This goes for camels, moustaches, stunts, even brides and grooms. Rajasthan takes pride in its glorious moustaches and colorful culture. A display of your well pampered moustache that can win you a lot of respect and recognition. Whereas in the Bride and Groom Competition Men and women dress in wedding attire and compete for the title for the best dressed.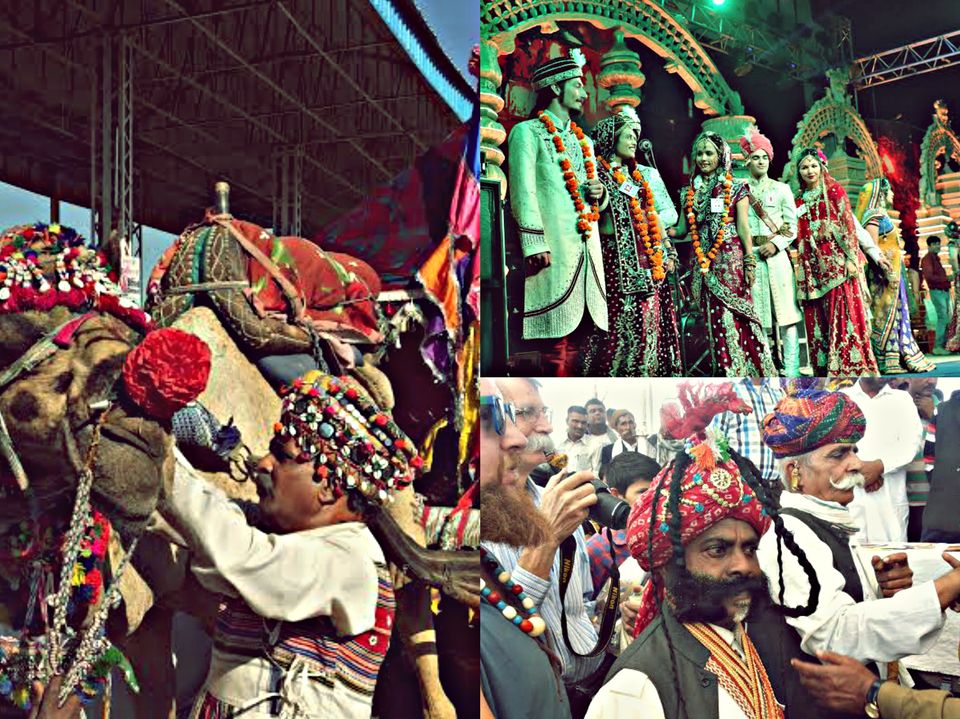 Pro Tip: You can definitely take part in this competition, but remember that the best moustache holders from all over Rajasthan are going to be your competition. So you better start preparing right now.
6. Get a dose of glamorous camping with all the fun and no fuss.
There are many ways to spend your nights in Pushkar. From budget hotels, backpacking hostels, dingy heritage houses to luxury camps. Staying at camps, with hills of the Aravalli ranges on one side and with vast open countryside of rural Rajasthan on another is an experience worth going slightly off your budget. For those who are not comfortable with old-school camping style, definitely opt for a luxury alternative. Pushkar is known for its amazing luxury camps which offer every known facility but with a rustic touch.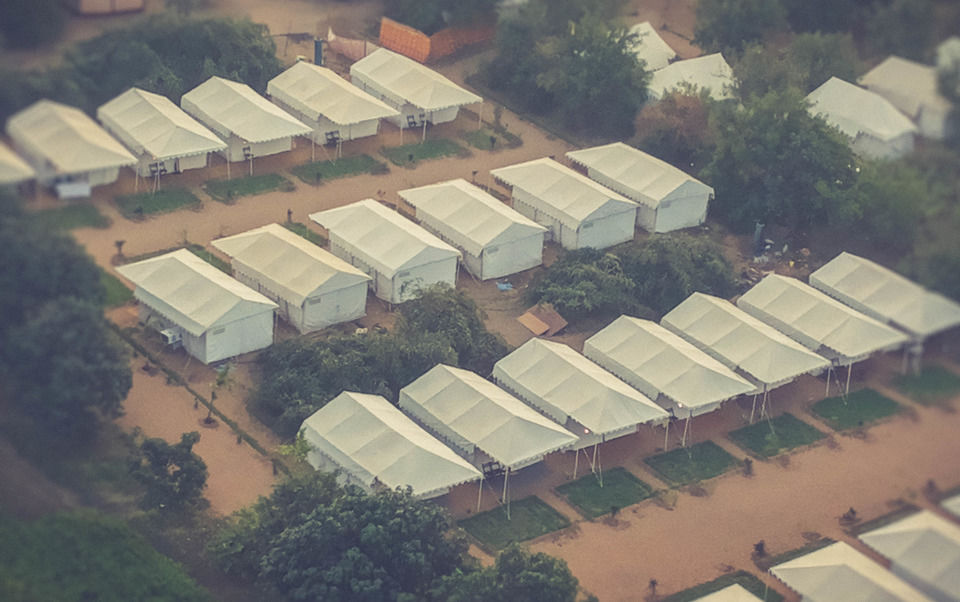 Pro Tip: The Sky Waltz Camp at Pushkar sets up high end luxury tents with great food, away from the hustle bustle of the teeming crowds. They even provide adventure activities like paragliding and will also arrange pick and drop service with an access to the exclusive hospitality zone at the Mela ground.
7. Experience the beauty of Rajasthani art at Shilpgram.
The Pushkar Fair attracts the best of India's craftsmen. Gathered in Shilpgram are many rural artisan communities who are the heart of Rajasthani culture. The Shilpgram is an initiative by the Rajasthan Government to promote local arts and artisans. Situated near the mela grounds, Shilpgram invites craftsmen to set up permanent and makeshift stalls which sell everything from paintings and leather ware to puppets and jewellery.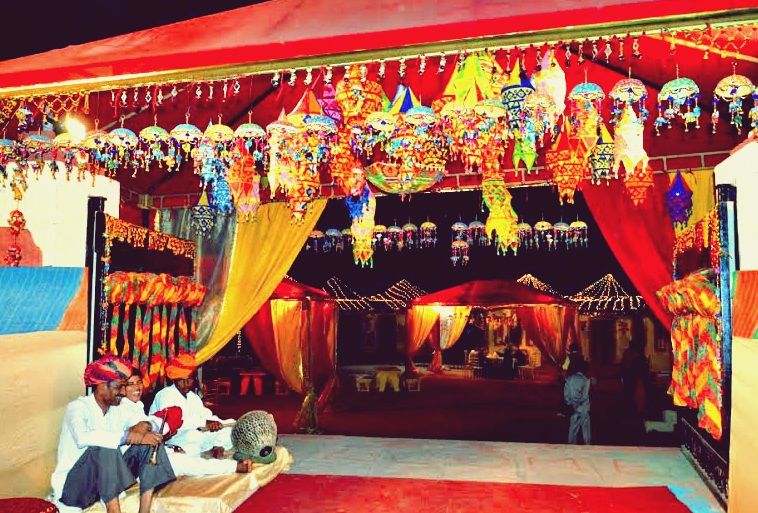 Pro Tip: Given the massive number of people at the fair, you will be spoilt for choice but whatever you buy will feed the fading tribe of craftsmen in Rajasthan. Make sure to bring a souvenir!

8. Watch the sun set into the Pushkar Lake with a thousand devotees.

The Pushkar Lake is one of the most revered water bodies in Indian mythology. Its mention can be found in 4th century coins and inscribed on 2ndh century Stupas. This shows that the lake was a pilgrimage thousands of years ago and though it didn't lie on the trade route, Greek, Chinese, Persian and Mughal travellers found their way to this revered site. The lake looks divine when the sun sets on its horizon. Lit golden with the last orange rays, people travel long distances to get a glimpse of it. And during the Pushkar Fair, this entire landscape is dotted with numerous devotees and tourists alike.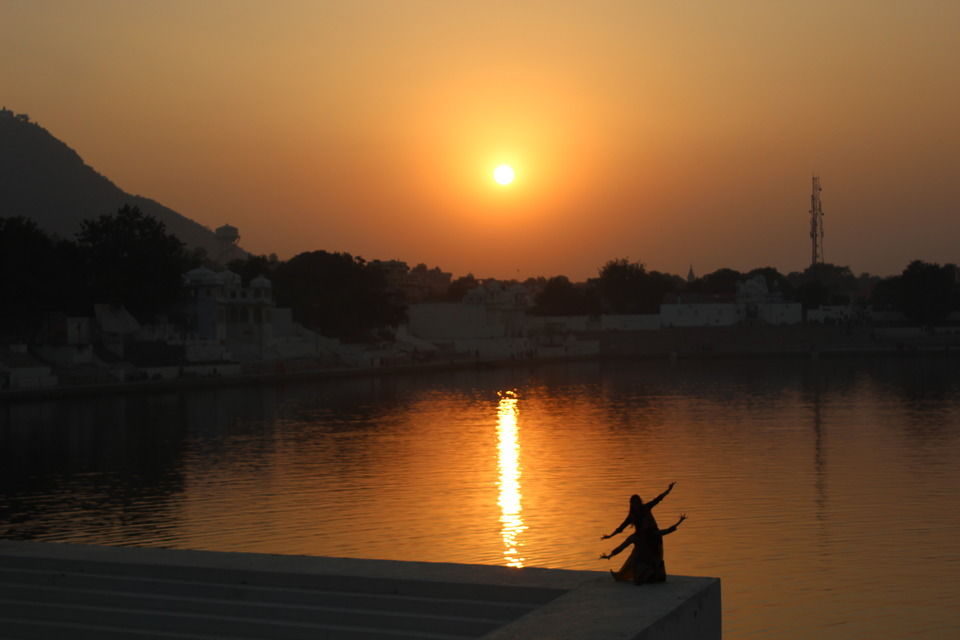 Pro Tip: There is a popular sunset point in Pushkar, you can find its way through the Brahma Temple. Many devotees also make it to the point to take a dip during the Kartik Purnima, but the sight is worth the effort.

9. Run a marathon and fly kites at Pushkar Mela's first ever events.
The Harmony Marathon is a 14 km run from Ajmer Sharif to Brahma Temple. Taking place for the first time ever in Pushkar Mela, the marathon is aimed at celebrating the uniqueness and oneness of the incredible state of Rajasthan. Another such event is the Pushkar ki Patang - Kite flying competition and contest where ace kite-flyers will display their skill at 'patangbazi'. Local kite makers from all around India will also be seen here with beautiful, intricately crafted and unique kites.
Pro Tip: The Pushkar ki Patang will take place on the Day 4 (11th November) at 11:30 am in the fair grounds. The Harmony Marathon starts from Ajmer Sharif at 6 am on 14th November.
10. Get a high power dose of thrill and adrenaline.
Pushkar Mela provides a melange of activities for all types of travelers. If you are an adrenaline junkie, choose from a range of rides on adventure bikes or zip through the Pushkar skyline on a para-motor craft. For those who prefer a slightly gentle route, can sway into the Pushkar sun set on a picturesque camel safari.
Pro Tip: Contact numbers of service providers are available at the local tourism office close to the Mela ground or can be easily found on the program pamphlets and flyers.
11. Watch the nation's favorite cricket match of 'Lagaan'.
Locals and a group of foreigners are going the length in showcasing their love for cricket. The two teams will be dressed in full 'Lagaan' costumes to recreate a cricket match. Once in costume, the teams will play a very real cricket match (not scripted) and you will get to root for real! This match takes place on the 5th Day at around 1:00 pm.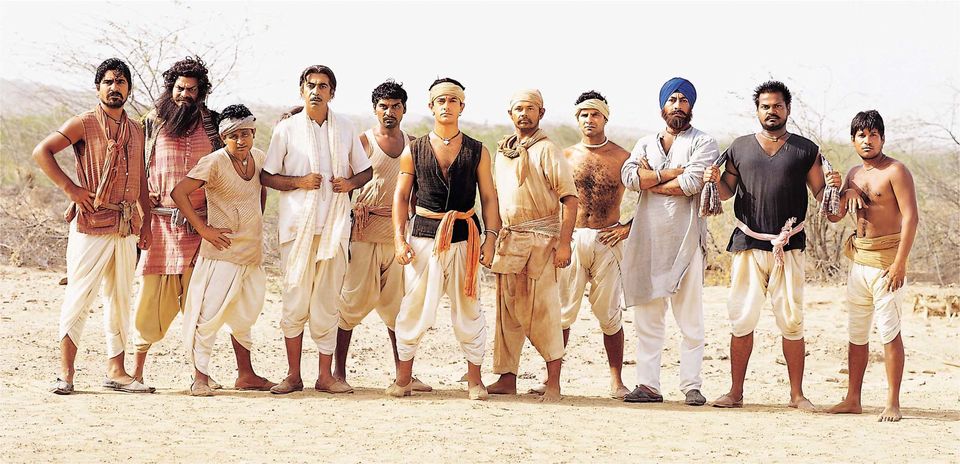 Pro Tip: For those who prefer other sport there is loads of action like kabaddi, volleyball, Langri taang, matka phore and more. Don't miss the foreign participation which happens with a lot of zest!!
12. Dive into the best of Pushkar's food (including Italian, Lebanese etc cuisines).
The cafe culture of Pushkar will take you by surprise but the most decadent discovery will be the authentic and affordable Daal Bhaati Churma. Though everything at the fair will be double its price, but the food there is definitely worth each penny since all cooks and shop-owners are eager to impress.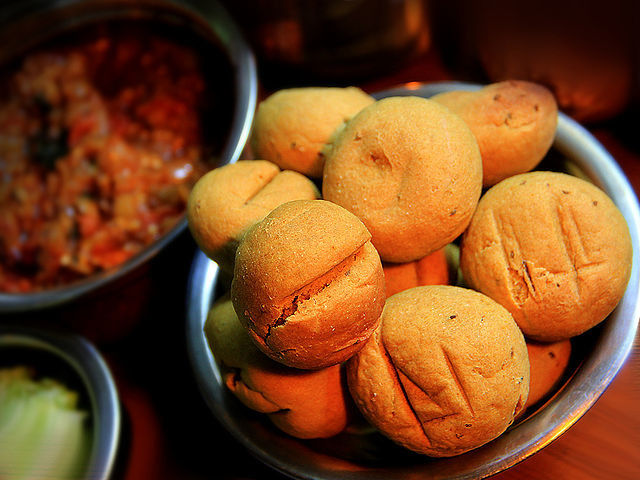 Pro Tip: Check out Funkey Monkey Cafe, Nirvana Cafe, Kabir Cafe for the not-so local food. Kumavat Bhojnalayae is most popular for its Daal Bhaati.
Pushkar Mela 2017
23 October – 4 November
So, when are you going?