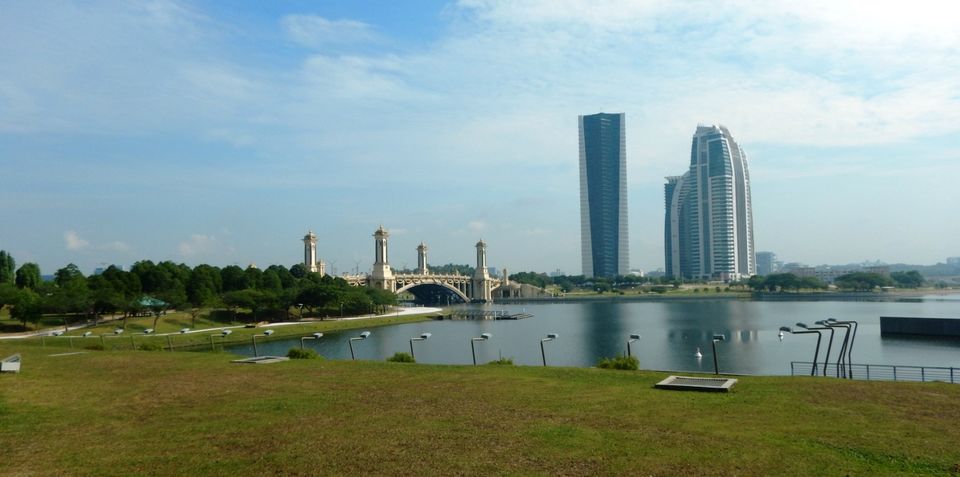 It was the 31st of August and I had Putrajaya all to myself. The entire population had moved to Kuala Lumpur to celebrate the National Day. To say that the town was deserted would be an understatement. It looked every inch a ghost town. I'd been to Melaka the previous day and discovered a barren Jonker Walk, but at least the colonial town wasn't devoid of life. This was something else altogether. Except for a few tourist buses at the Putra mosque, I saw nothing, no one. If you don't believe me look at these pictures!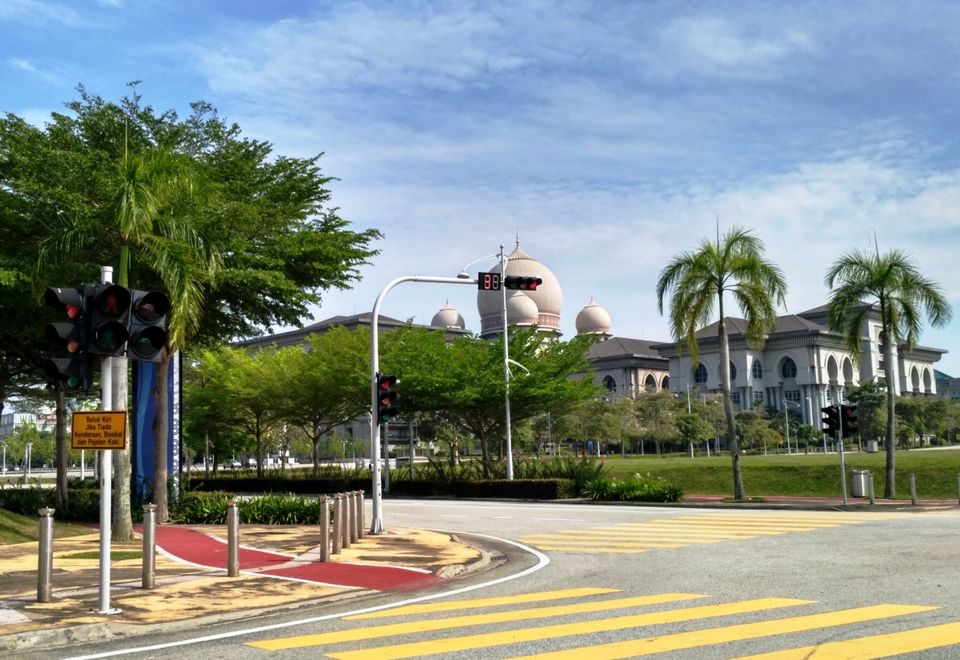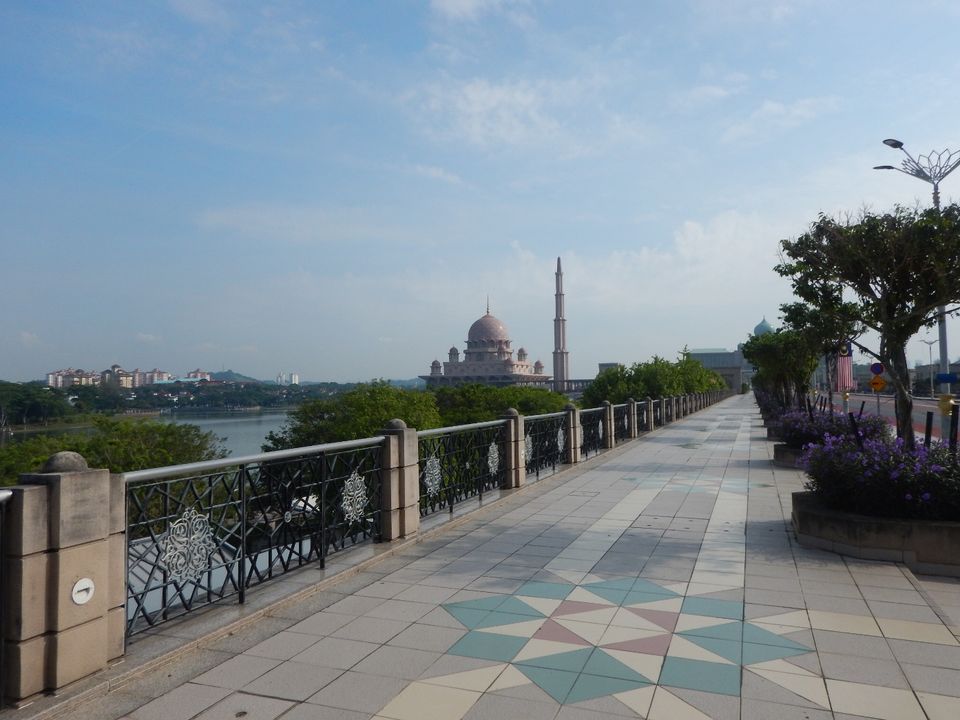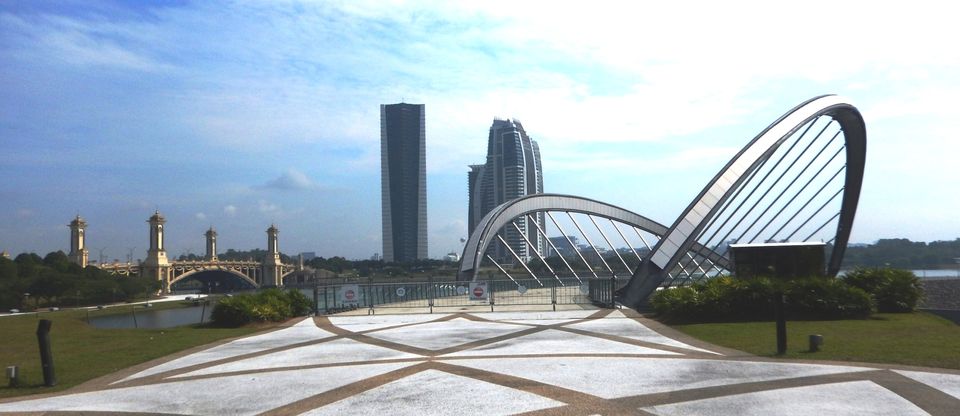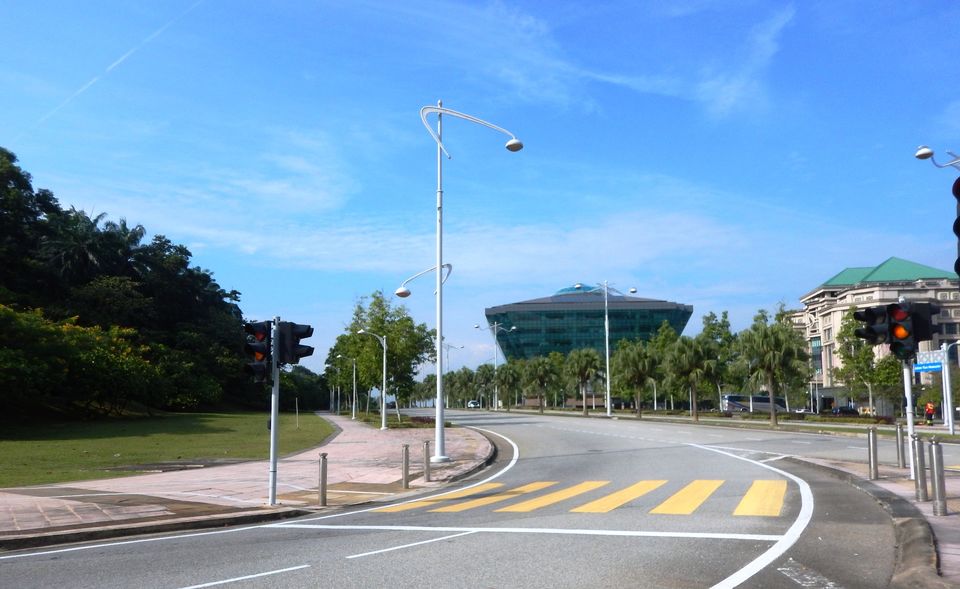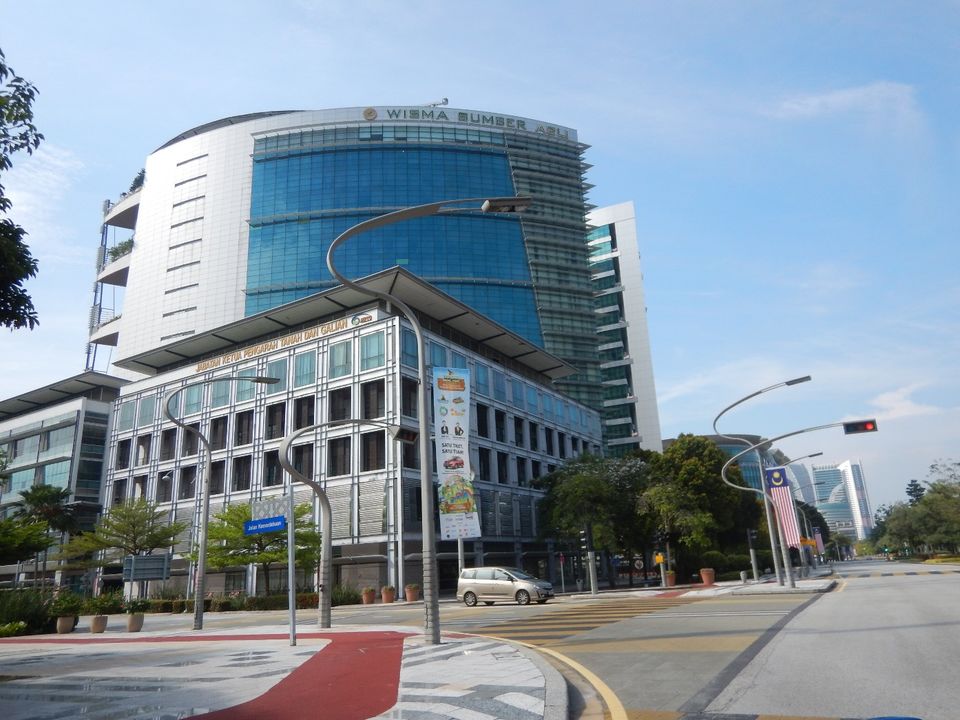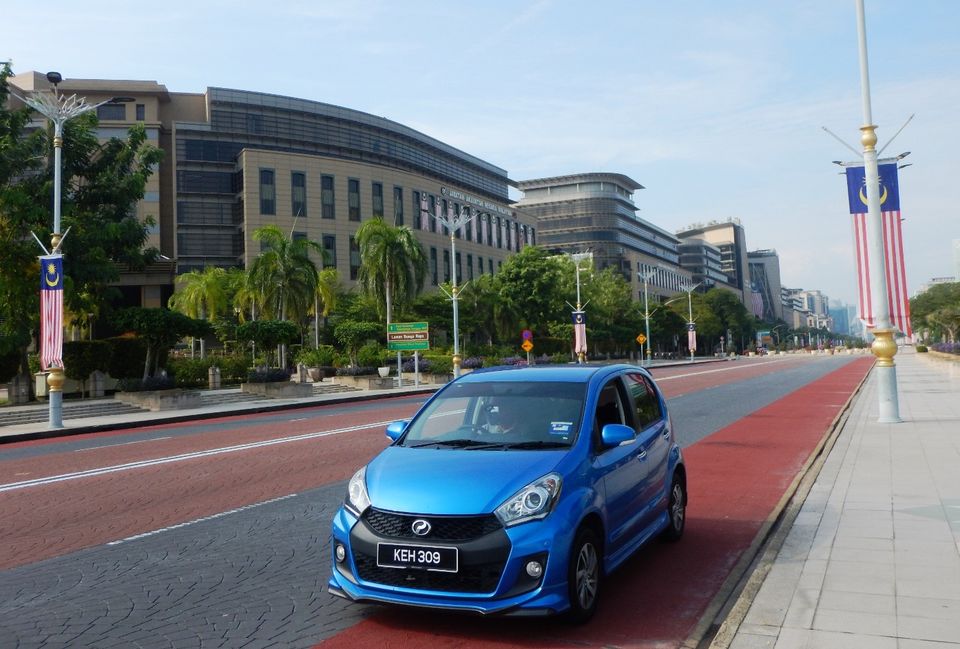 Malaysia has a great deal to be proud of, and Putrajaya seems to be the latest feather in the country's cap. Built in 1993, it's the country's administrative capital. Where rubber and tea plantations stood, we now have futuristic buildings and artificial lakes and wetlands. Nine handsome bridges across the Putra Lake. Designer buildings. Engineering marvels. Exotic mosques. The seat of government. The crucible of justice. The obelisk shaped Millennium Monument with inscriptions detailing the nation's history. Wetlands and gardens for flamingos and humans. A planned city with eco-friendly habits. Putrajaya is Malaysia's New World, just as Melaka is the country's Old World.
I stayed at the Sama Sama Hotel at Kula Lumpur International airport and hired a cab. The same cabbie, Ali, had accompanied me to Melaka the previous day. He showed me around, stopping the car, whenever I felt like taking pictures. Parking wasn't an issue since there were no cars and no people.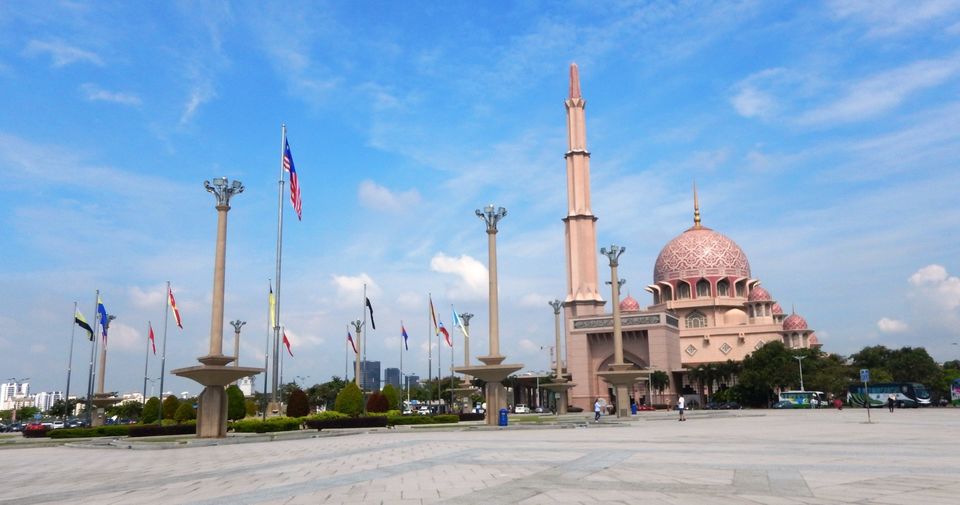 The Putra mosque, built two decades ago is altogether pink and has nine domes. The imposing waterfront structure, made of pink granite is tastefully designed and painstakingly maintained. Women need to wear long robes and cover their heads. I had no problem as I was wearing a full sleeved kurta and used my dupatta to cover my head. The interior is beautiful and silent and can accommodate 15000 worshippers.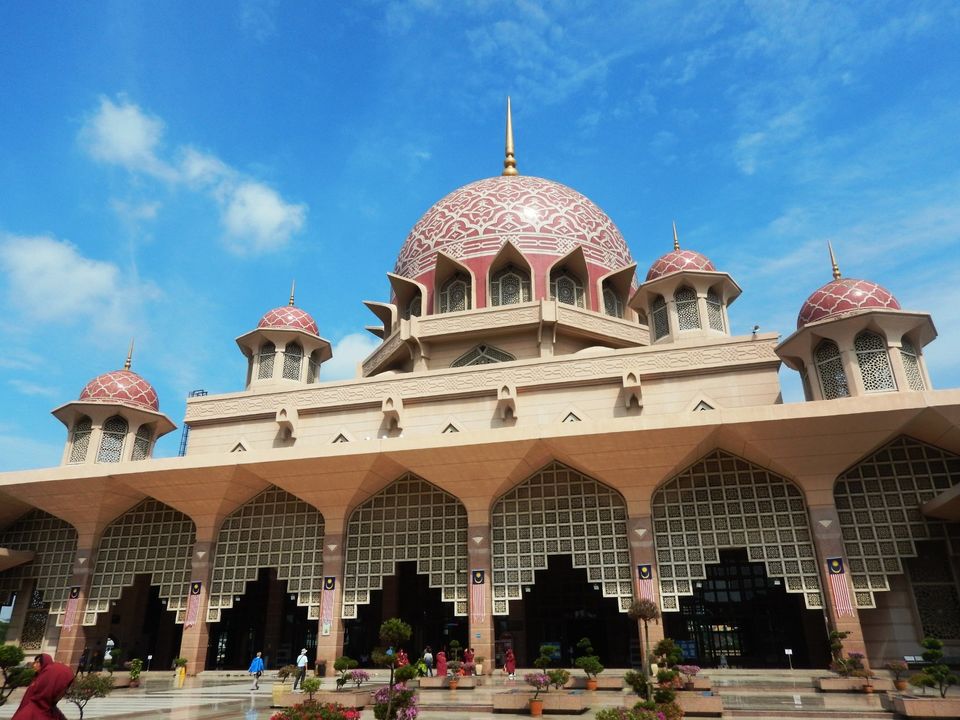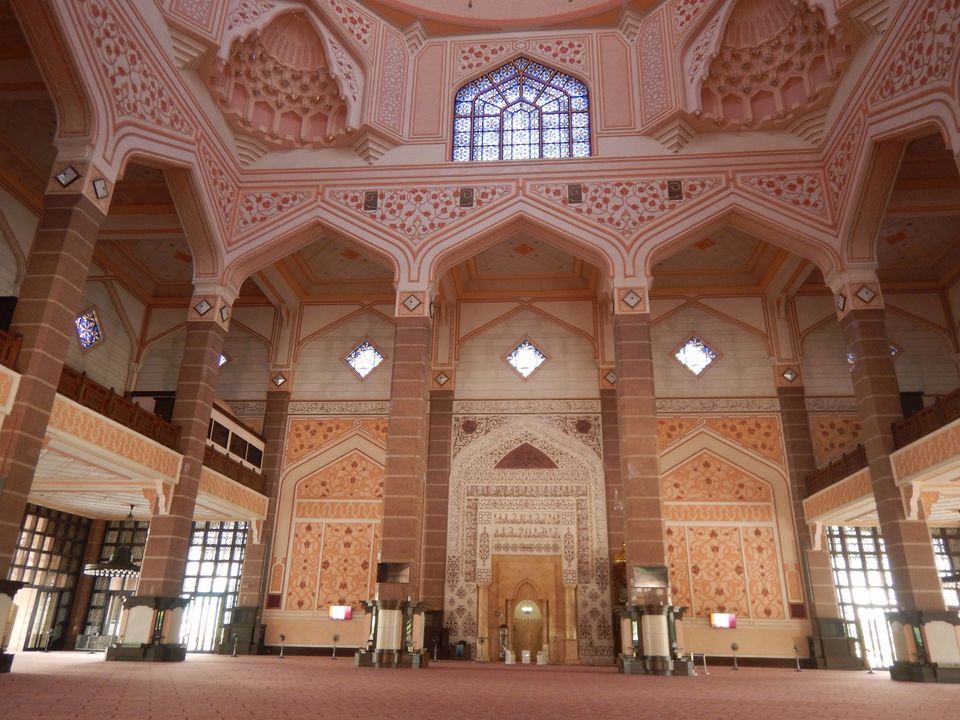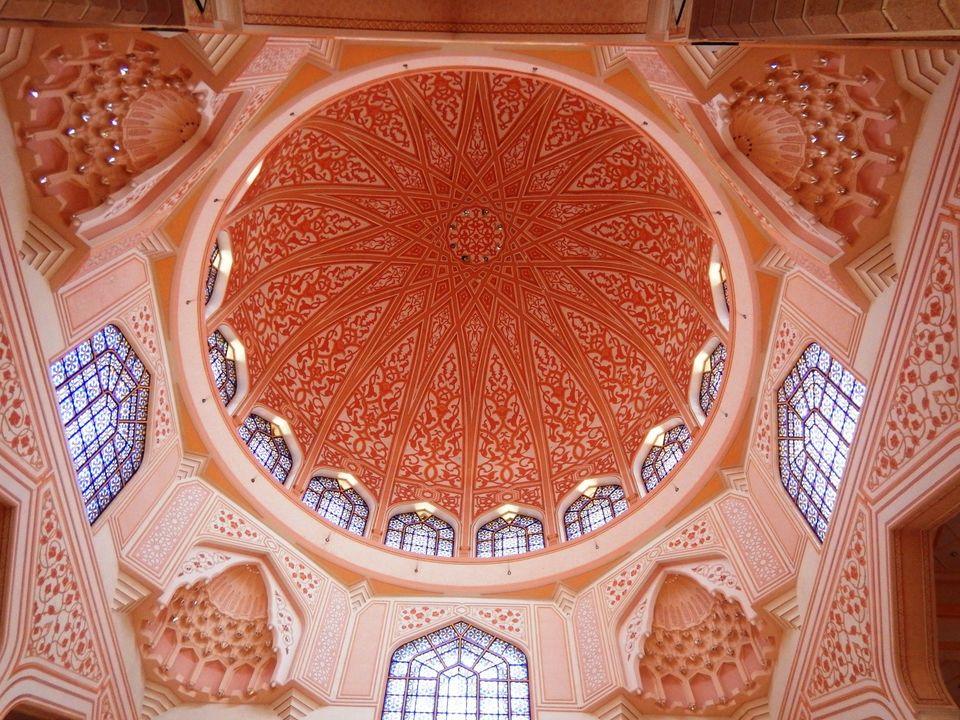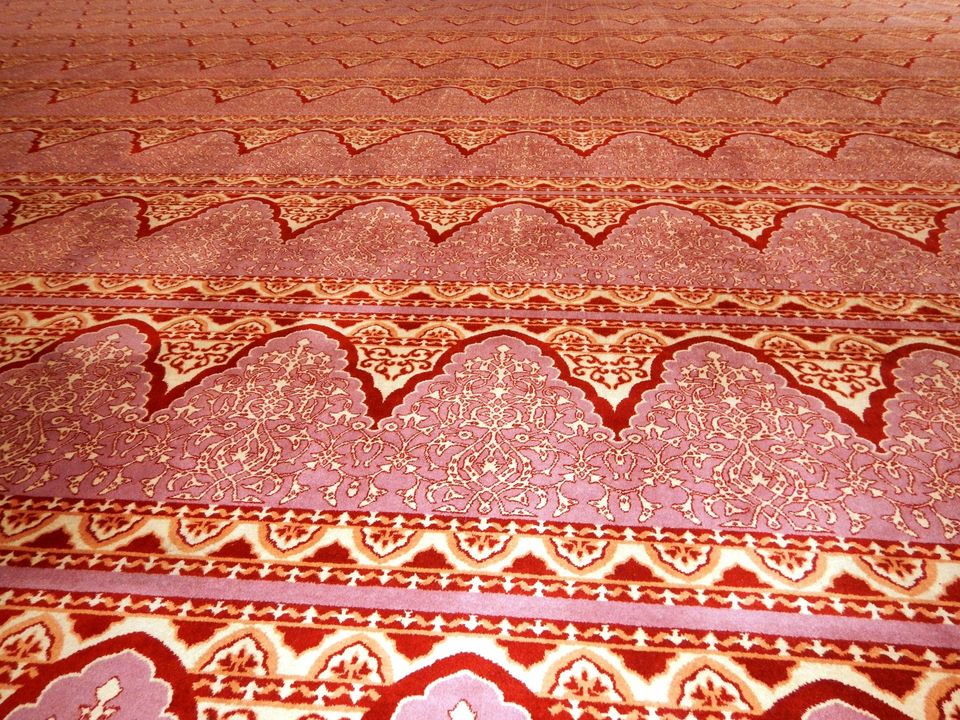 Right next to the mosque is the Prime Minister's office (Perdana Putra), a green building surrounded by greenery. Look out for the dates palms – they are out of this world. The massive main dome is surrounded by four smaller domes. The halls and interiors are said to be impressive but I couldn't visit that day.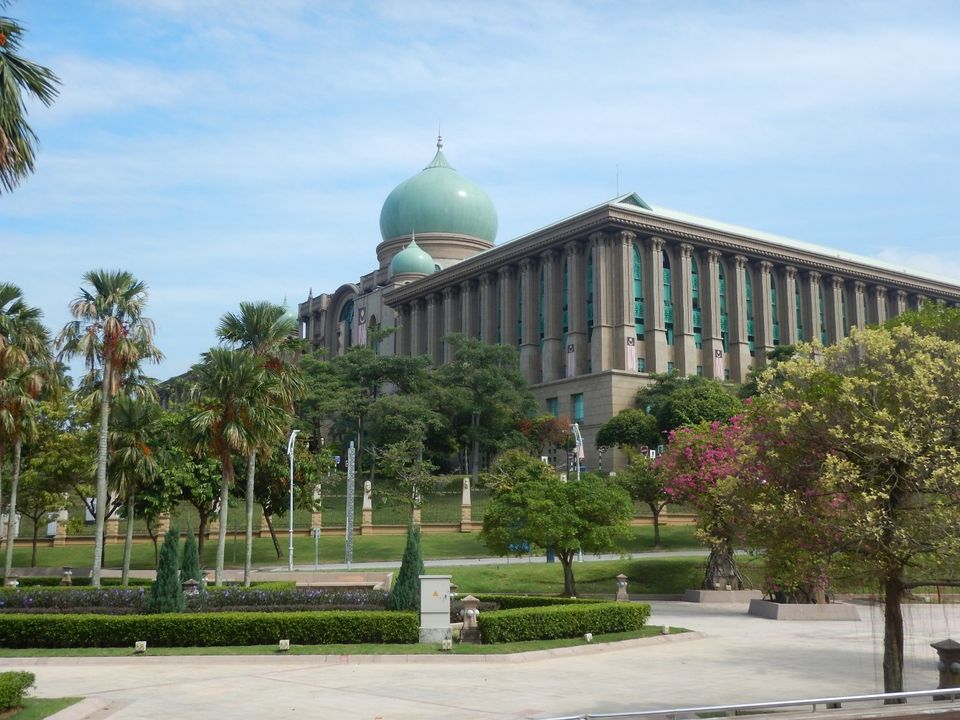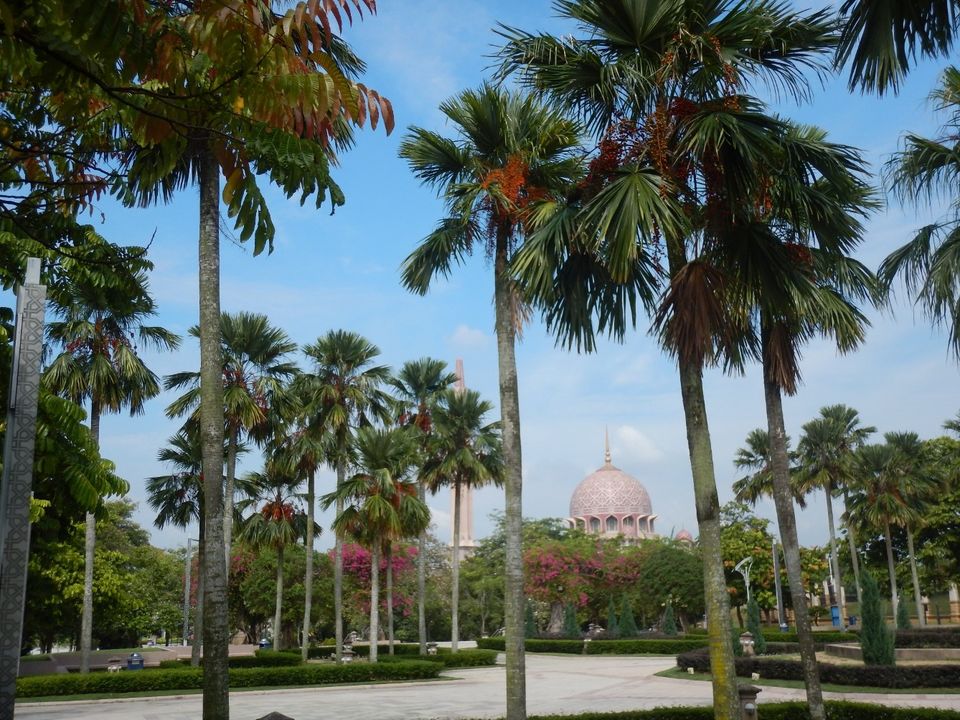 Seri Perdana is the official residence of the Prime Minister. The King lives in Kuala Lumpur - years ago I had stopped by the huge gates of his palace (Istana Negara) to take pictures. Today the drive from Putrajaya to KL takes 45 minutes or longer.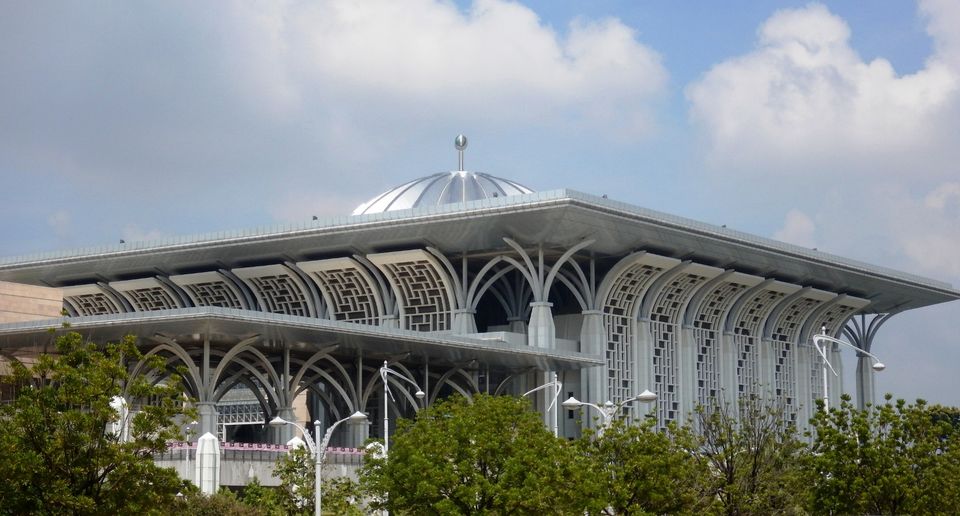 The glistening white Tuanku Mizan Zainal Abidin Mosque is plum opposite the Palace of Justice, which incidentally looks like a mosque too, with three prominent domes glowing in the afternoon sun. It was too bright to get good pictures. The designer mosque is well worth a visit. Let's just call it the Iron Mosque or Steel Mosque as it's made almost entirely of metal. Glass is liberally used to create the illusion of whiteness. A 13 metre high glass panel serves as a mihrab wall and is designed not to reflect light, with the result that the Quranic inscriptions appear to floating in air.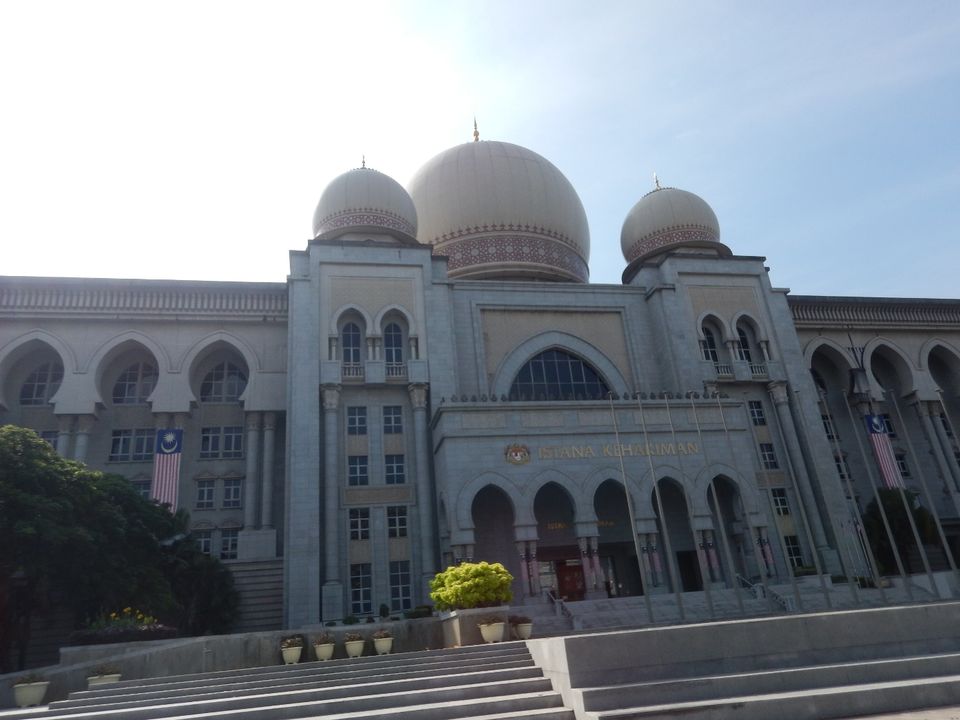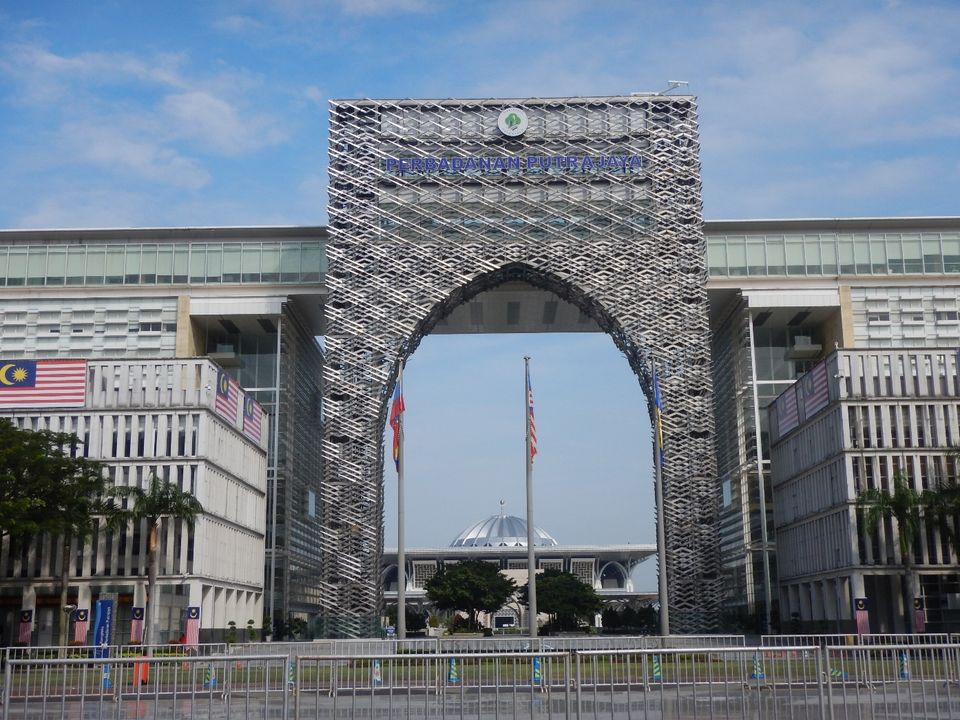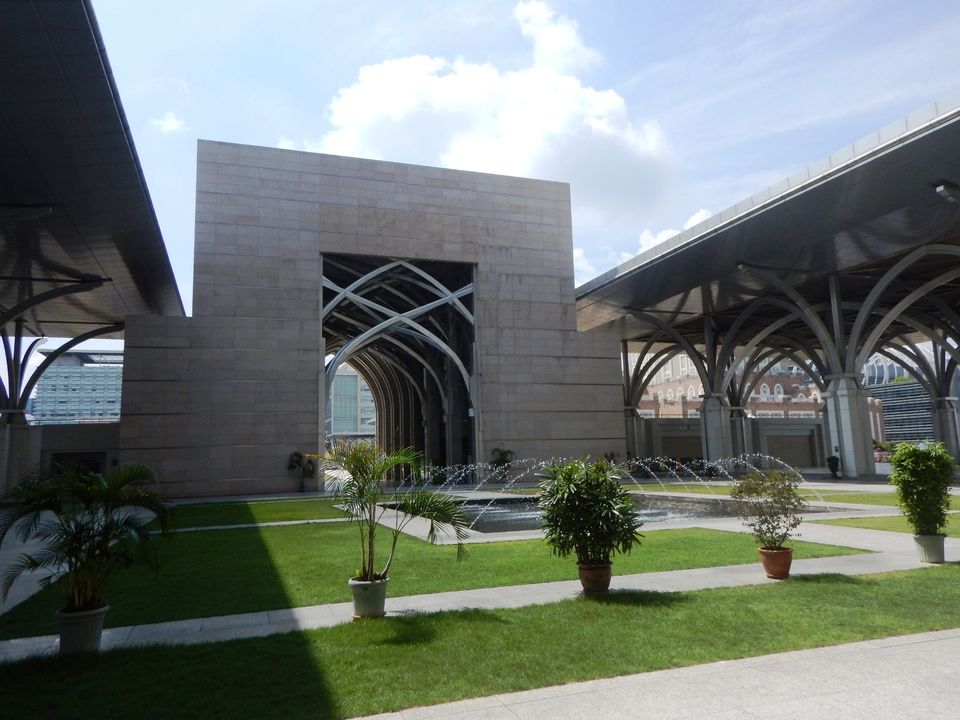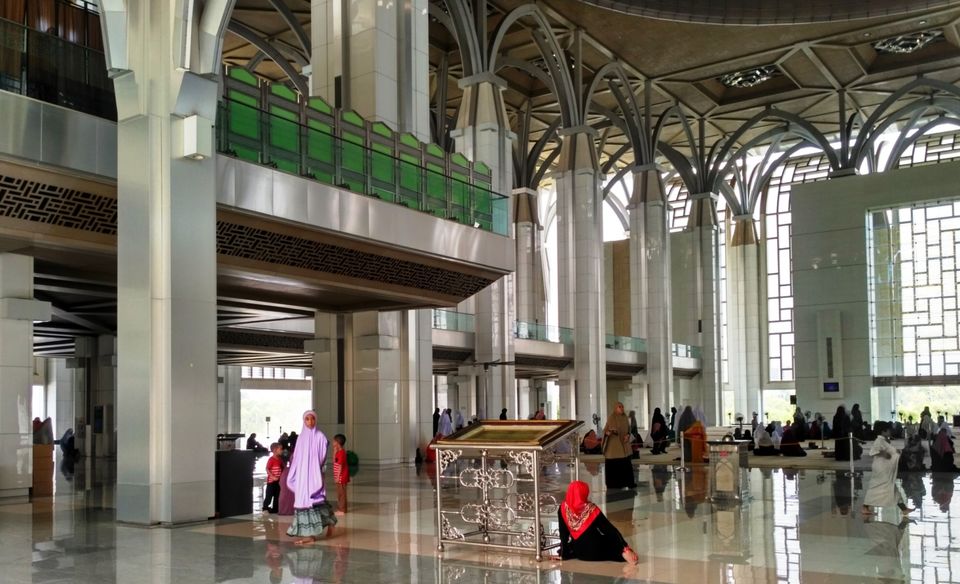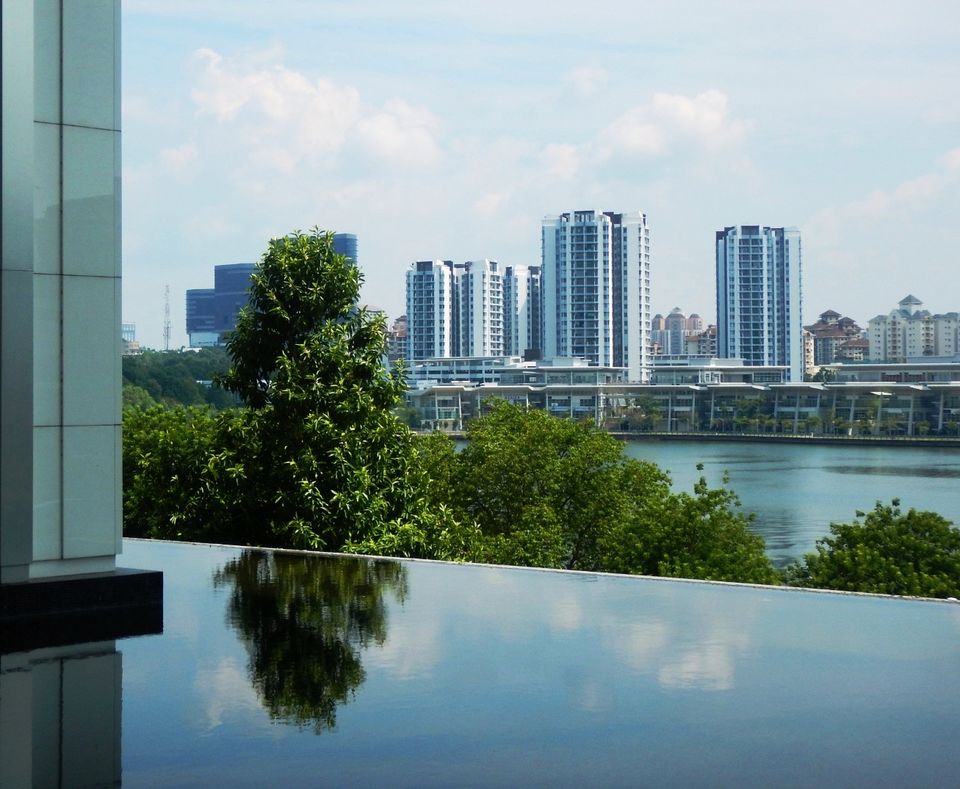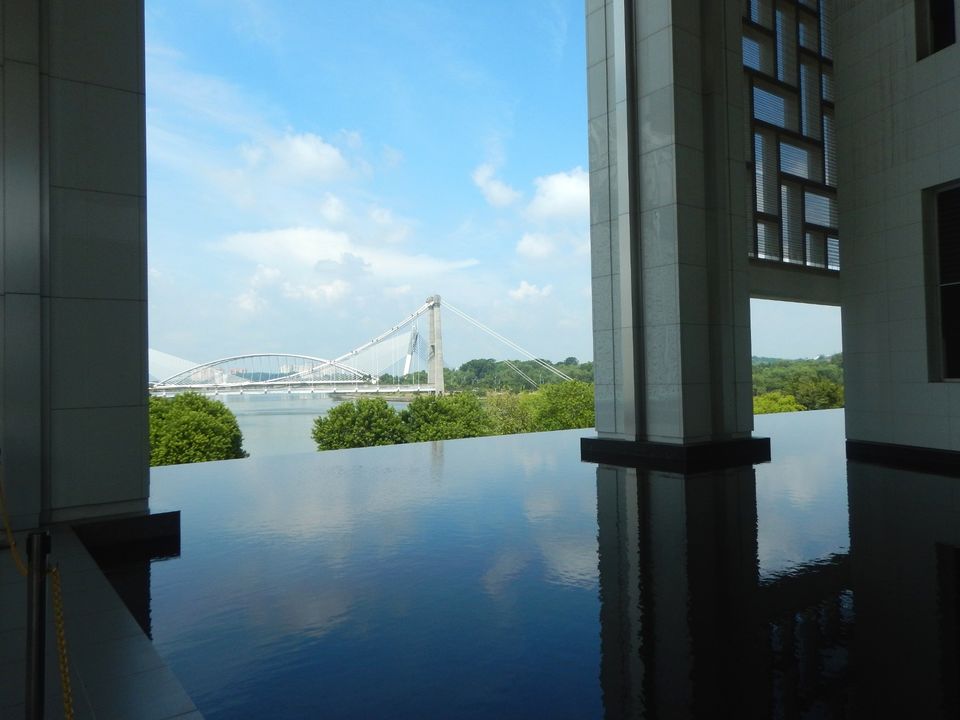 I visited the Iron Mosque while namaz was in progress. Once again I covered my head. Nobody enquired about my religion or stopped me from clicking pictures. The views across the lake were spectacular.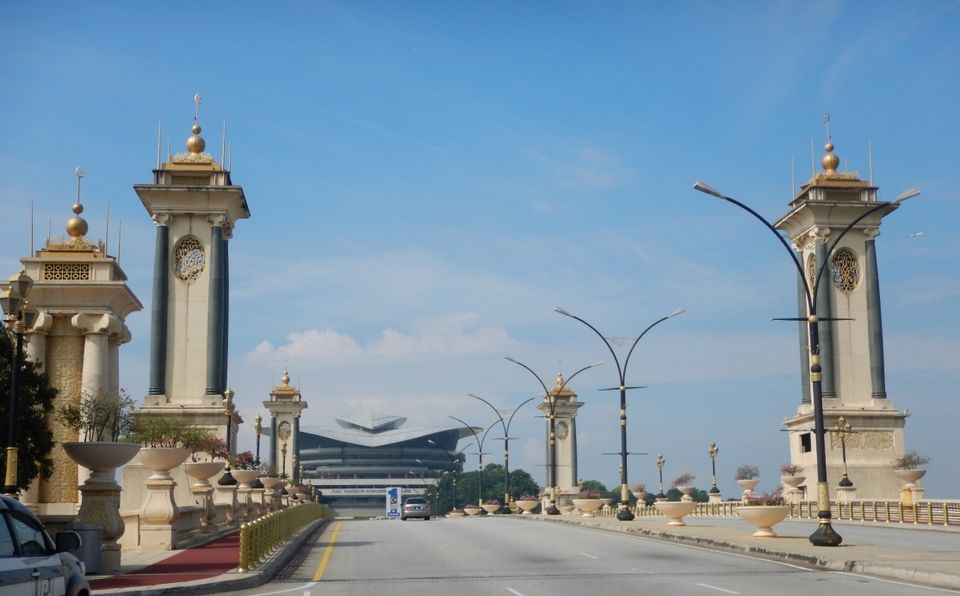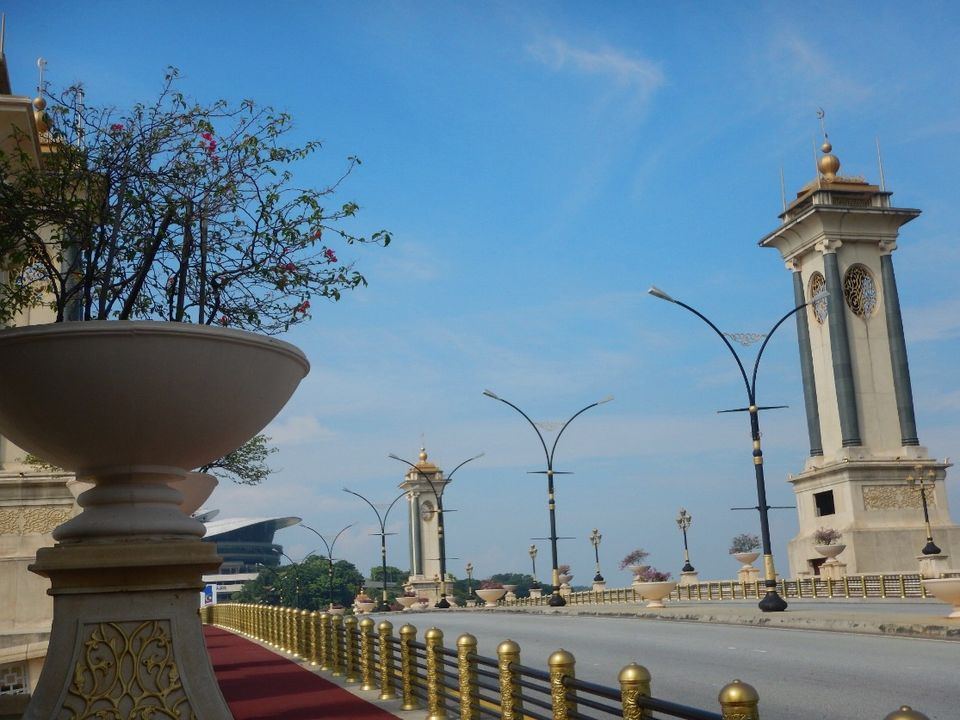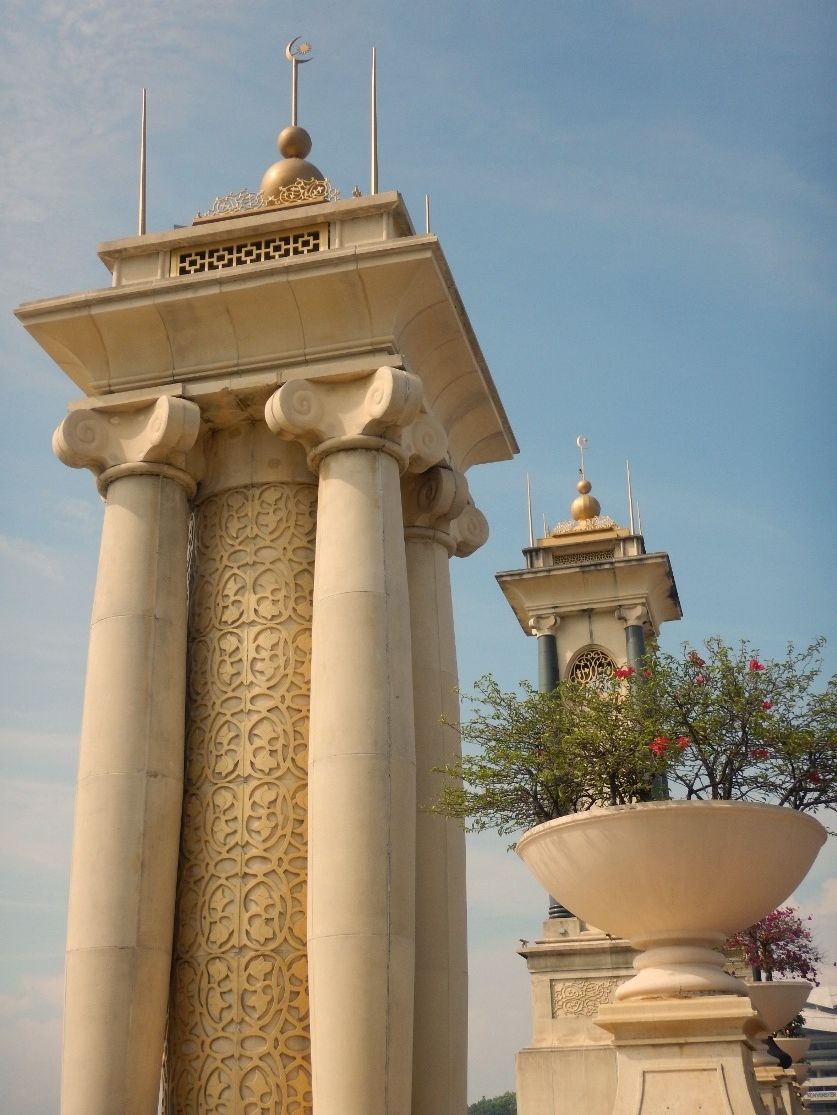 I walked across the Seri Gemilang Bridge while a few cops in a police vehicle maintained a close watch. The more artistic cable- stayed Seri Wawasan Bridge is lighted up at night to give the impression of a sailing ship.

The Taman Wetlands Park was closed but not barricaded. I took the nature trail and saw a messy pond with a handful of sad-looking flamingoes. This is one part of Putrajaya that could do with a little more attention. I also visited the gorgeous Morocco Pavilion, though I couldn't figure out what it's doing here. If you haven't been to Morocco, then the pavilion will give you some rare glimpses. It is well designed and true to form but the maintenance can be improved. The rooms were rather smelly.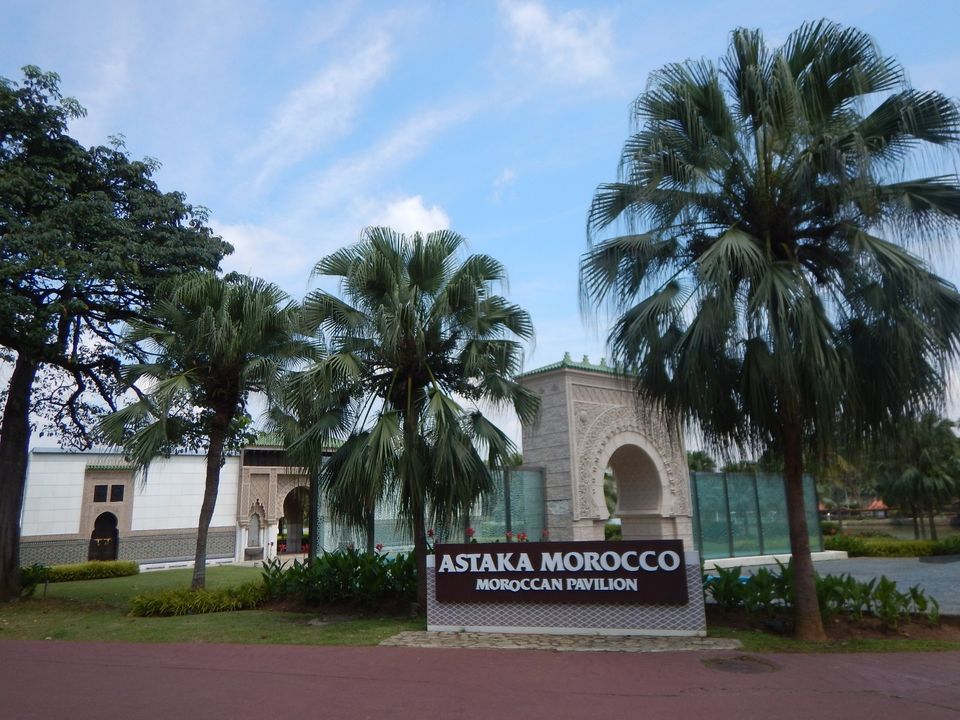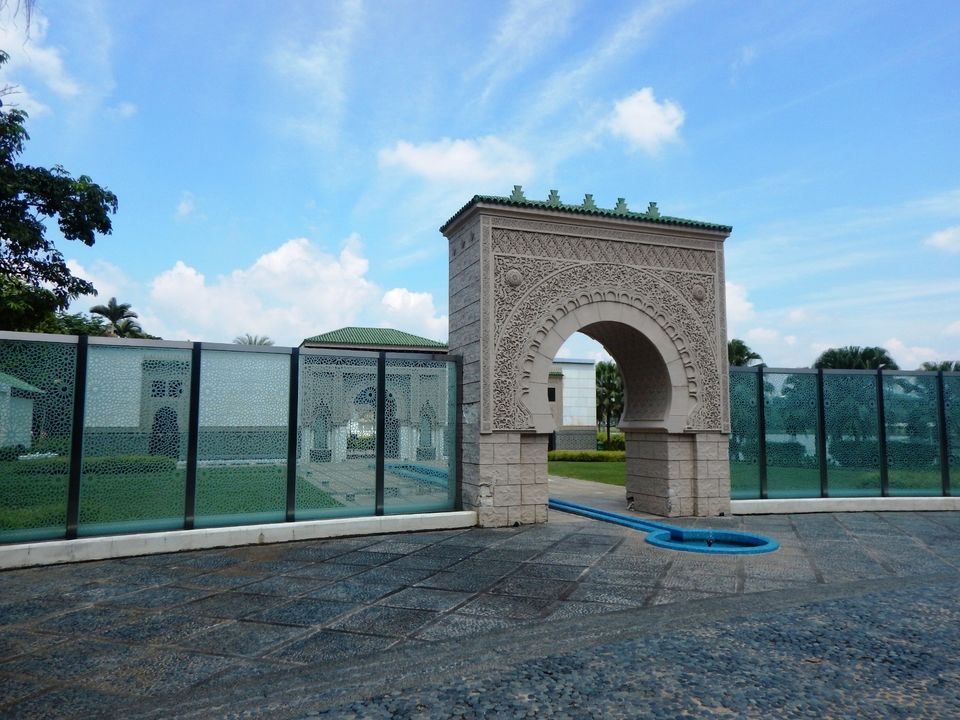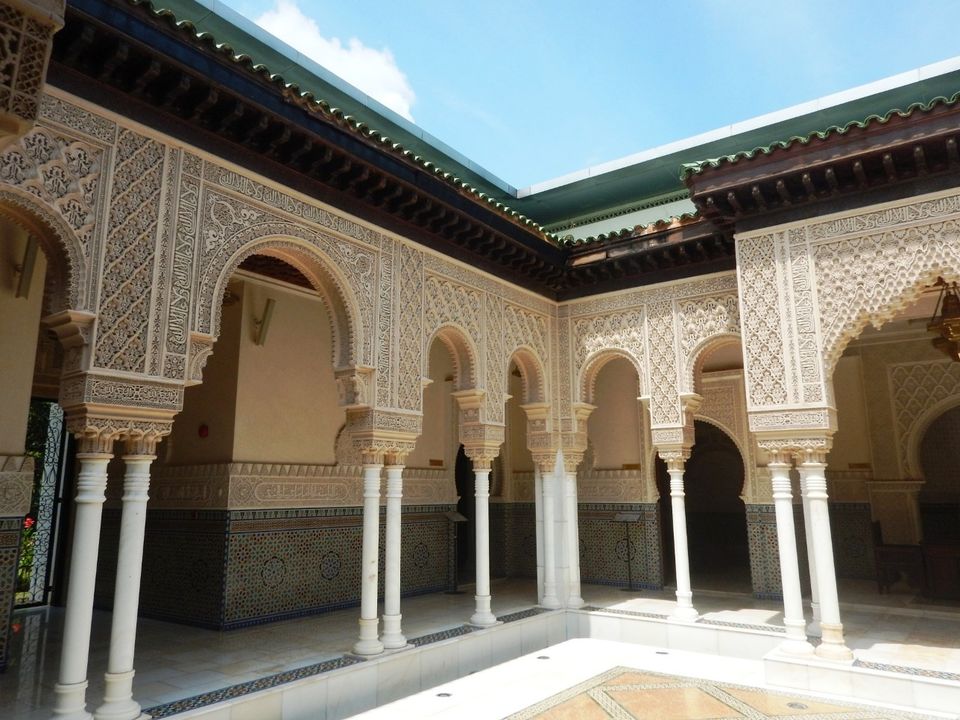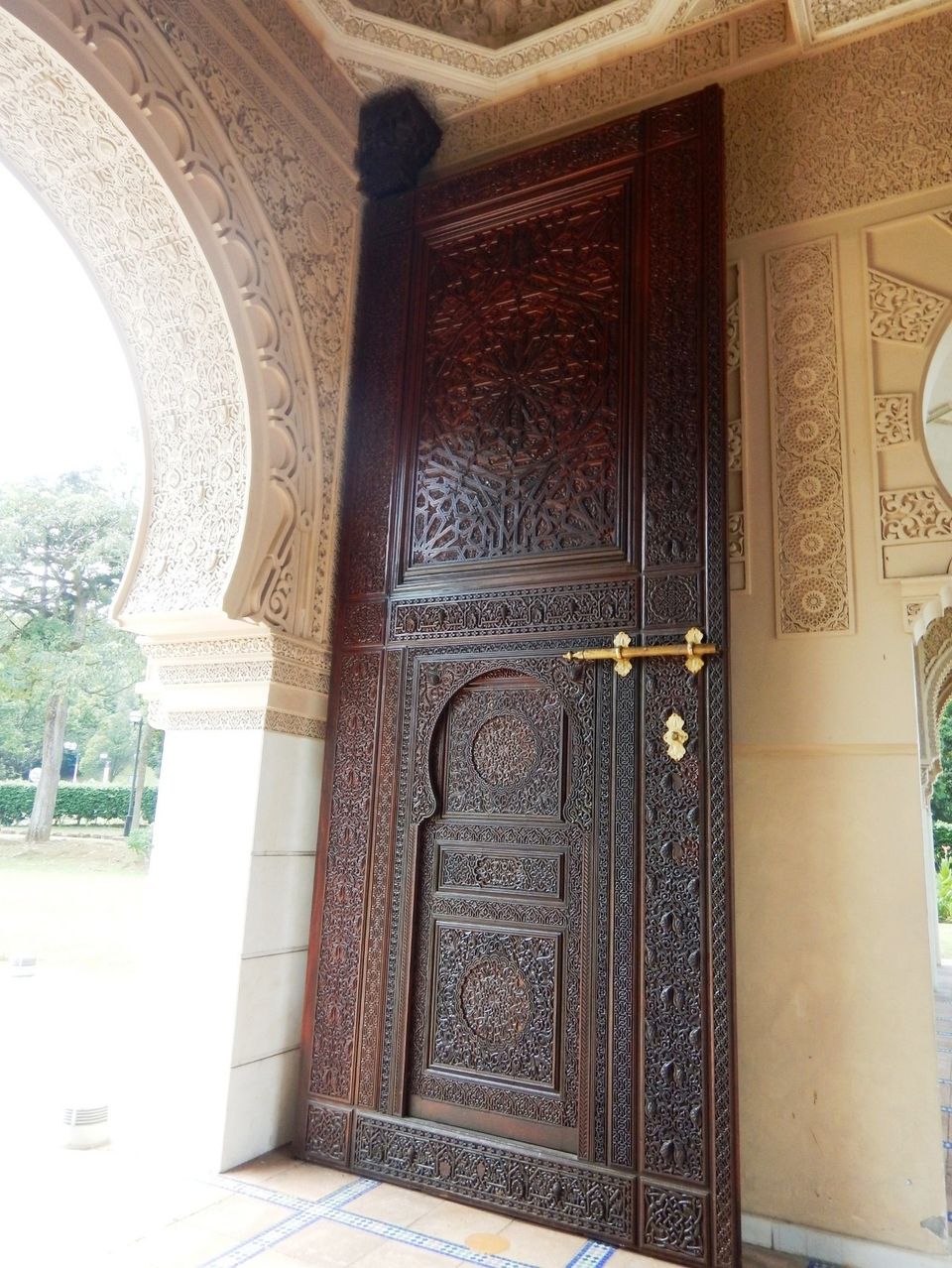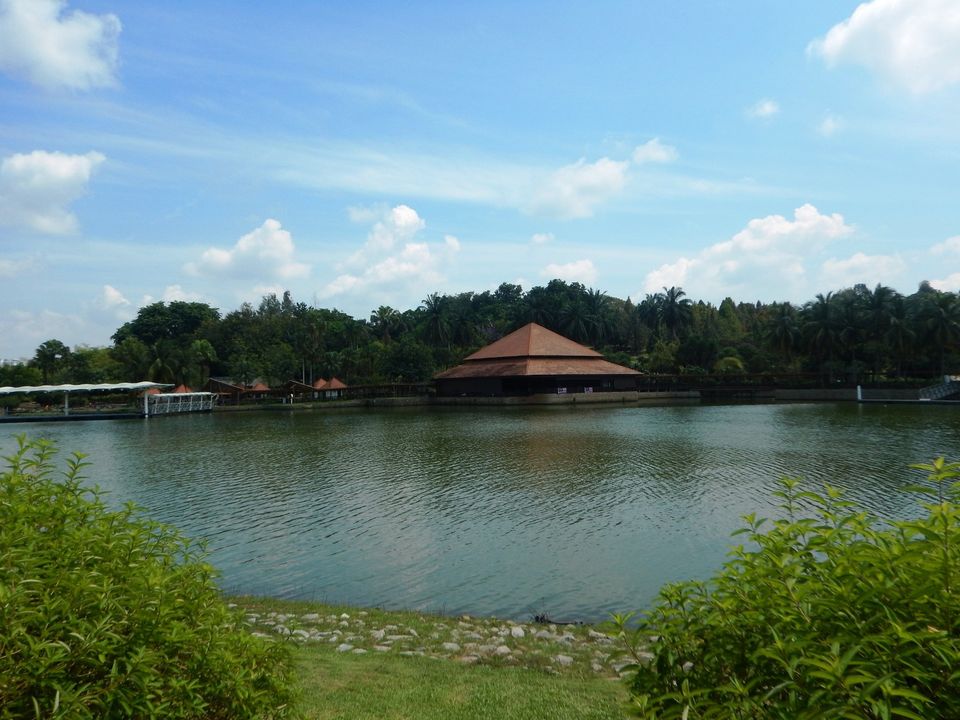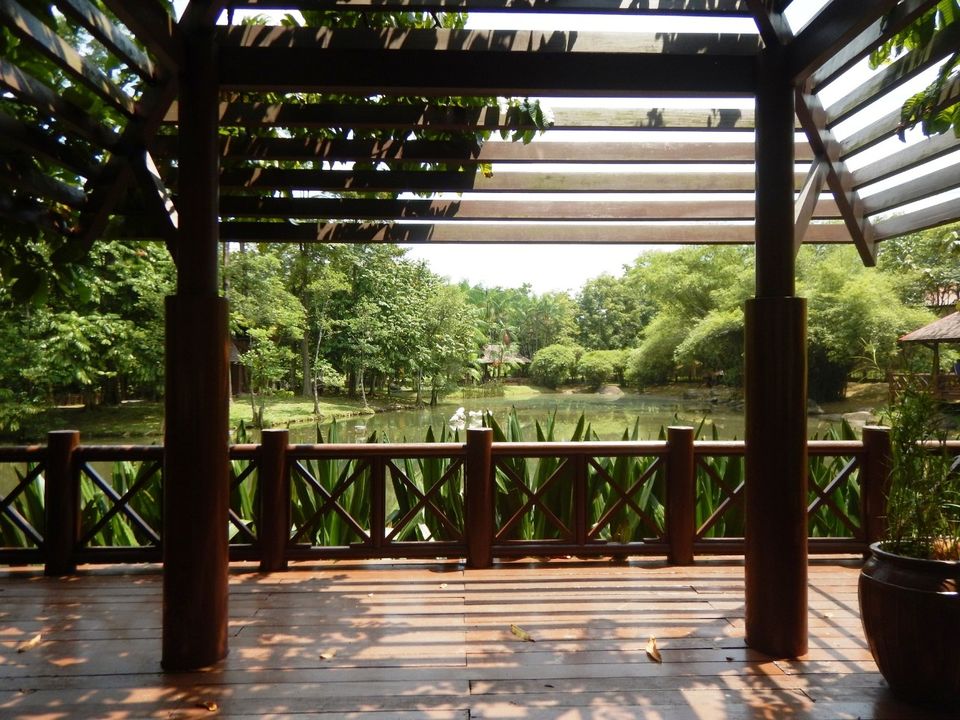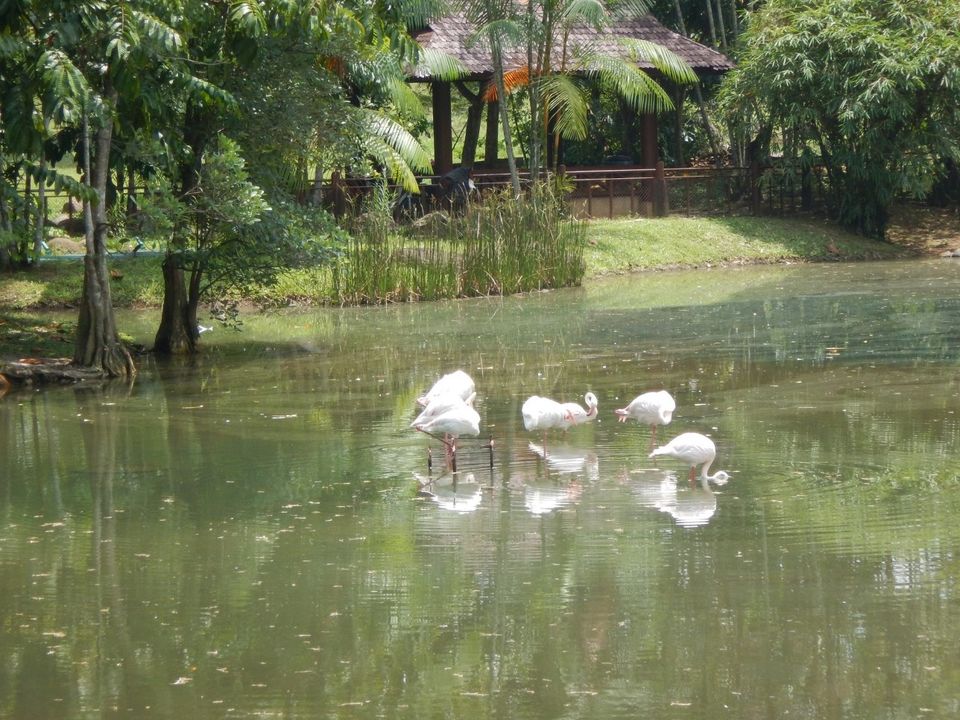 The Putrajaya Convention Centre hosts many international events. It has a unique design and can be spotted from a distance. In fact many of the buildings in Putrajaya have unique shapes. You get the feeling that architects have really freaked out here.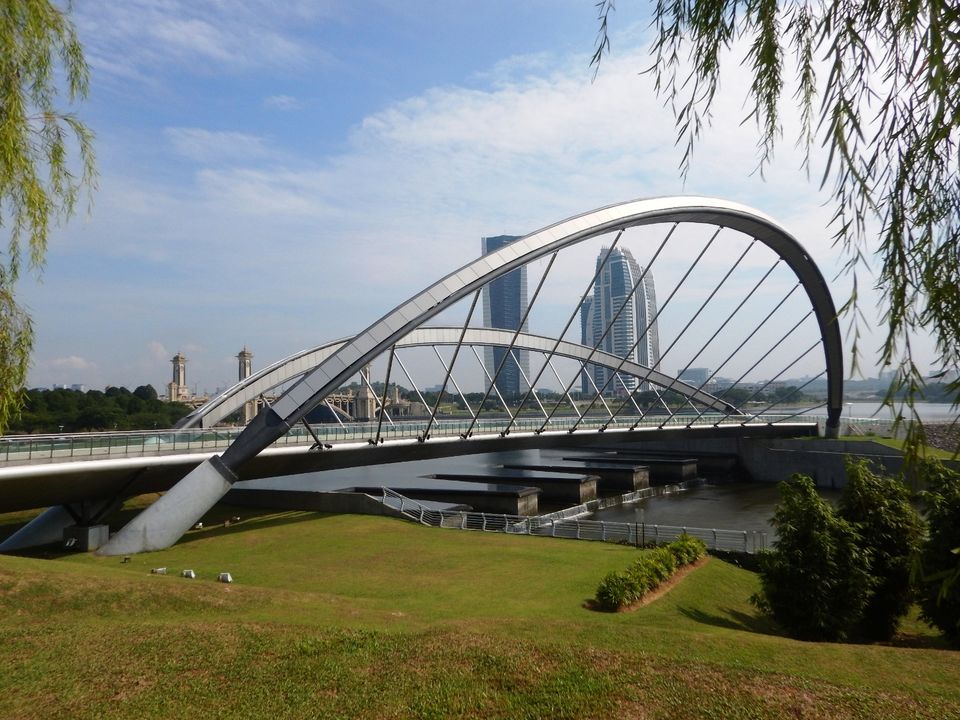 The adjacent town of Cyberjaya was built along with Putrajaya and aspires to become the Silicon Valley of Malaysia. It's part of the Multimedia Super Corridor planned by the government to provide a fillip to the IT industry. Cyberjaya was slow to take off as the global financial crisis loomed large in the last decade. Today it is a fast growing hub with many global players such as Dell, HP and BMW not to mention lesser entities such as monster.com and WIPRO.

While tourists invariably flock to Kuala Lumpur to view the towering Petronas Towers, the buildings of Putrajaya also present a glorious spectacle and should not be bypassed. If you're landing at Kuala Lumpur international airport, a 30 minute drive will take you to Putrajaya, whereas Kula Lumpur is an hour away. If you've already seen the Twin Towers, then you ought to head for Putrajaya. And Melaka, of course! If you need a cab call Ali on 01128998970. He lives in KL.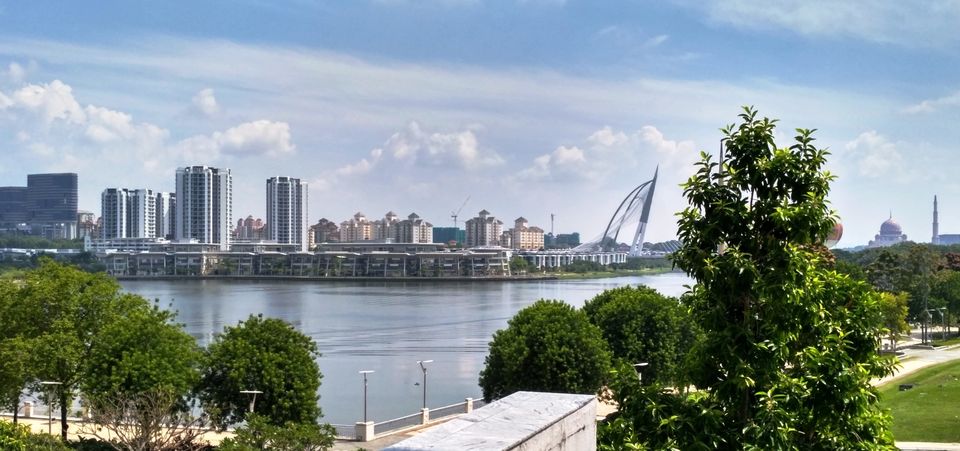 To tell you a secret, I would have loved to hang out longer but it was really hot and I had to run for cover! I hear there are hot air balloon rides over the city, but you need to stay in town and wake up early, so maybe next time.