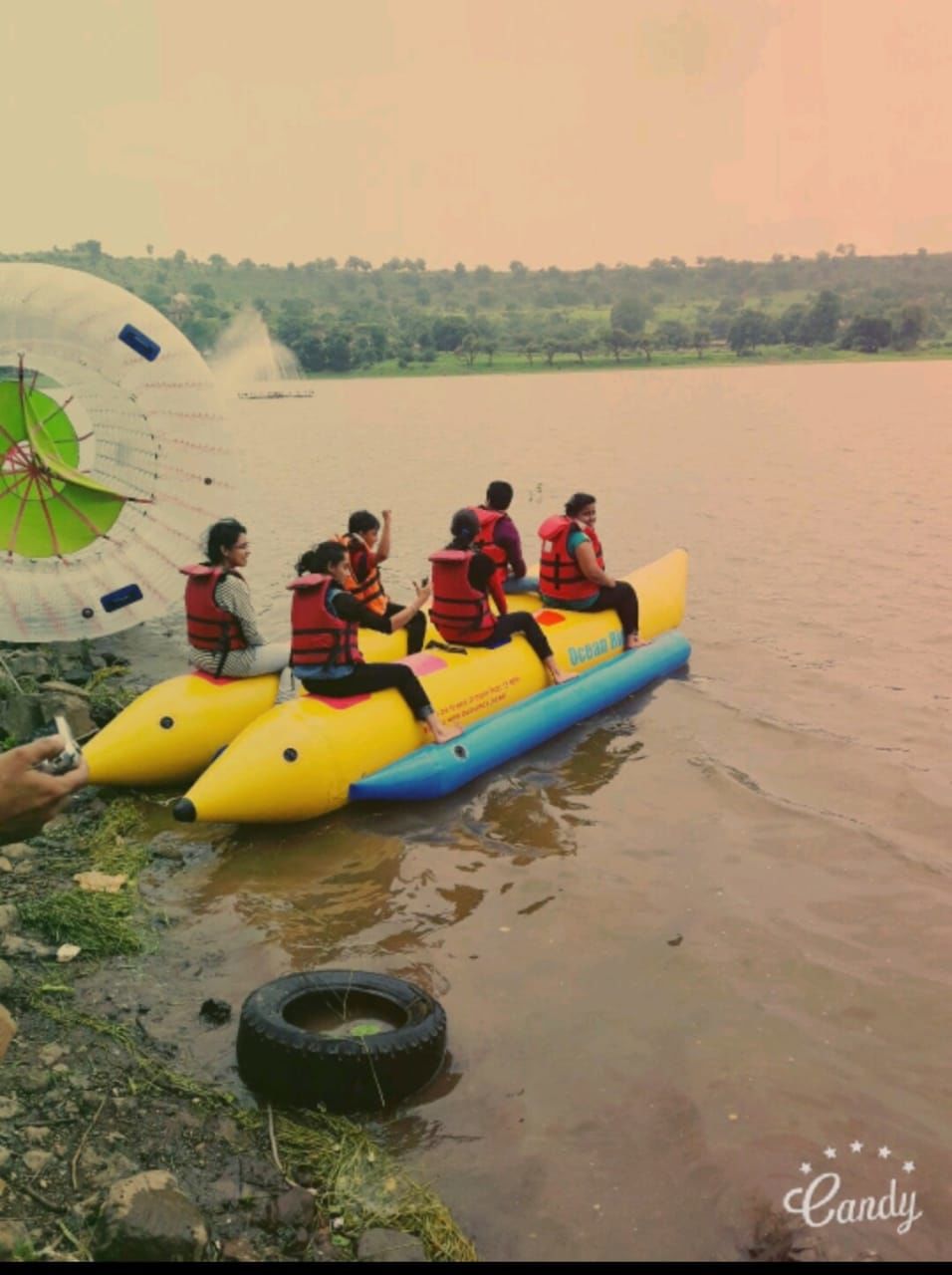 Perfect place to explore on New year day near Indore with nature beauty all over.
Mandu is the place. This is located in Malwa region & its only 100 Kms from Indore.
Car ride is perfect as in the way u will get some bhutte, pakode wale. Some rain drops were also the part of that journey.
In 3 hours we went to Mandu and our first destination was to explore Jahaz Mahal .
It was know as Jahaz Mahal because Jahaz refers to a ship and Mahal refers to a palace as the place was surrounded by pond water it seems to be floating gently above the surface of the water.
The architecture was awe-inspiring and marvellous.
After capturing so many memories in our camera we headed towards Baz Bahadur's Palace.
After returning to Indore in between we found a lake where water sports like banana ride, boating etc is done.
So there also we enjoyed banana ride and weather in the starting of January is so beautiful that it was a cherry on the cake.
This way we spent our day with nature !!