In case you are visiting Shimla & Chail by road from New Delhi/Chandigarh/Kalka, I am going to take you to an excellent place midway to treat your taste buds.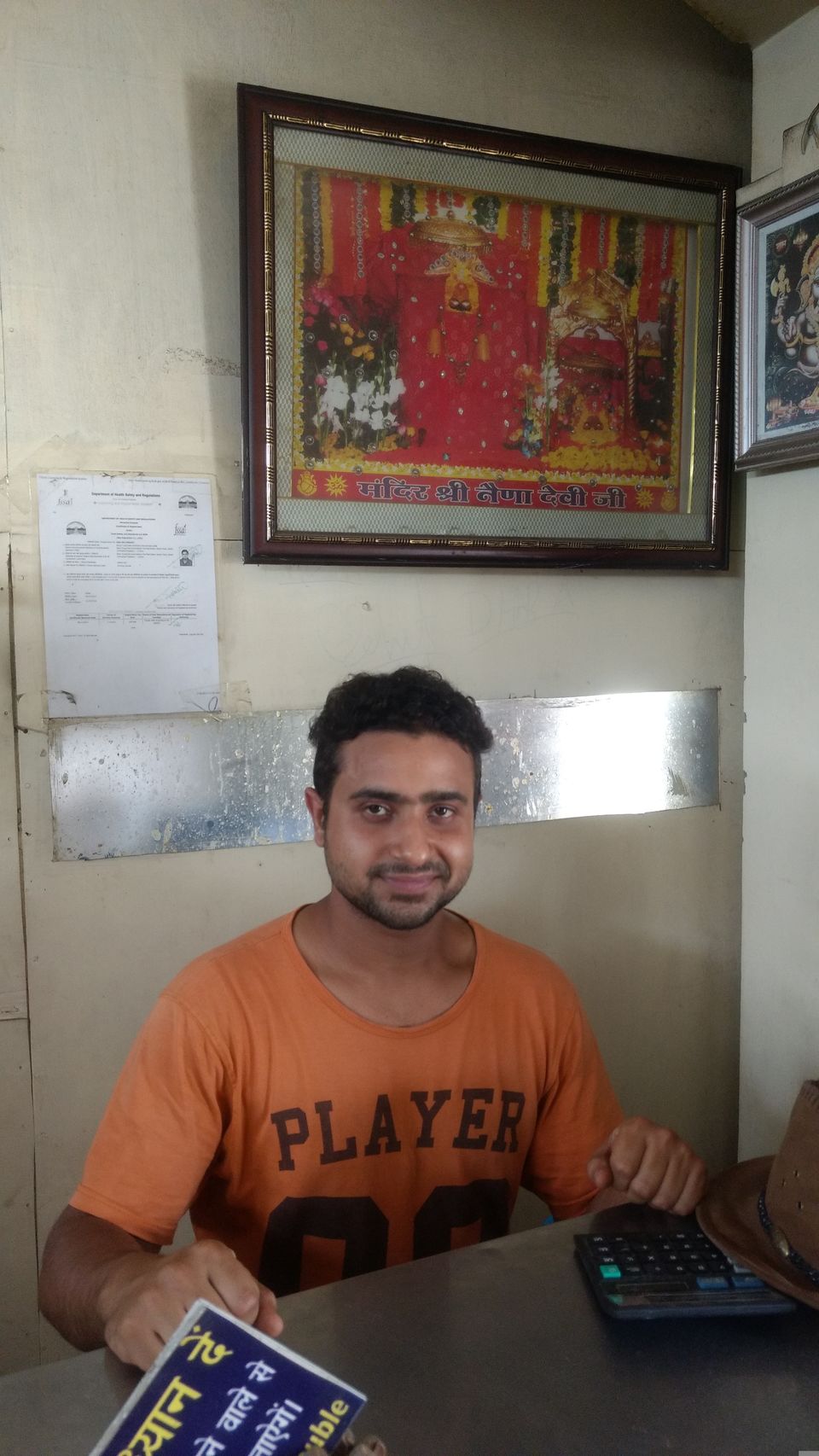 After entering Solan i.e. Saproon, take Mall road towards DC office; after about 200mts, you will find two famous restaurants, Paragon & Himani; skip both. Next you will see HP petrol pump, adjacent to that you can find a board indicating 'Mohit Dhaba' on Mall road itself.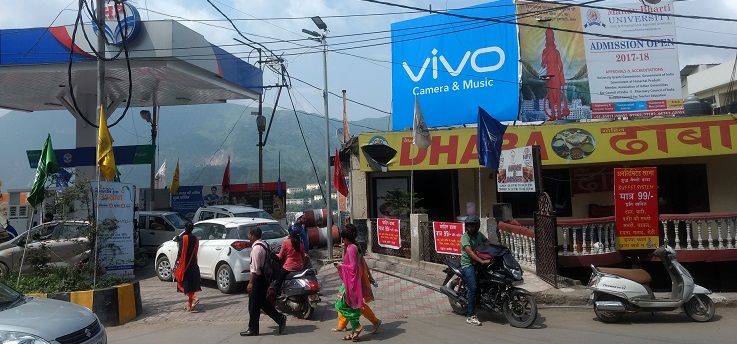 I spotted it while walking past it, something clicked & I decided to take lunch in this Dhaba (having only 5 clean tables of 4 person each), with total 20 persons sitting capacity.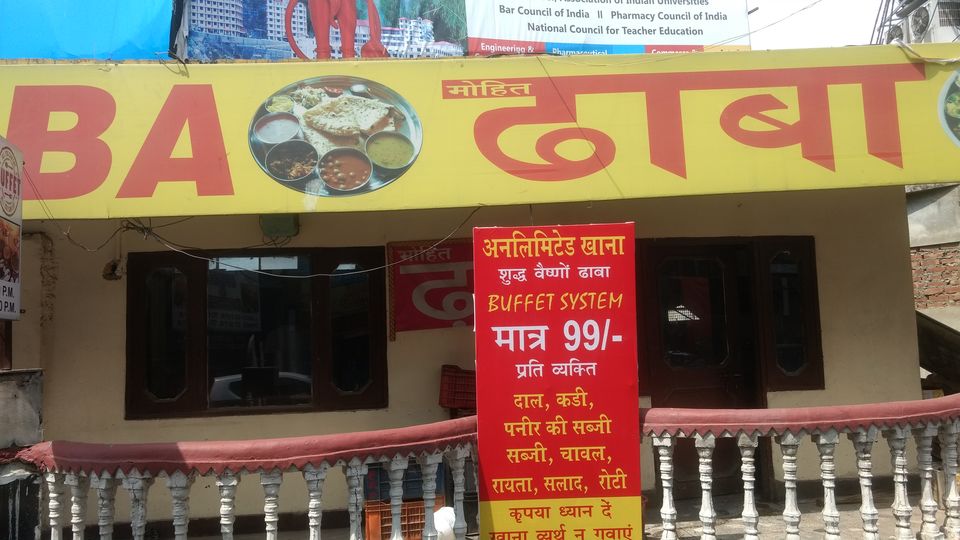 The food is served in Buffet/Self service. That day, the menu was as under:
1. Paneer butter masala
2. Alu matter
3. Kadhi
4. Daal Makhaani
5. Raita
6. Chawal
7. Roti (quarter, half & full), so that you do not waste
8. Salad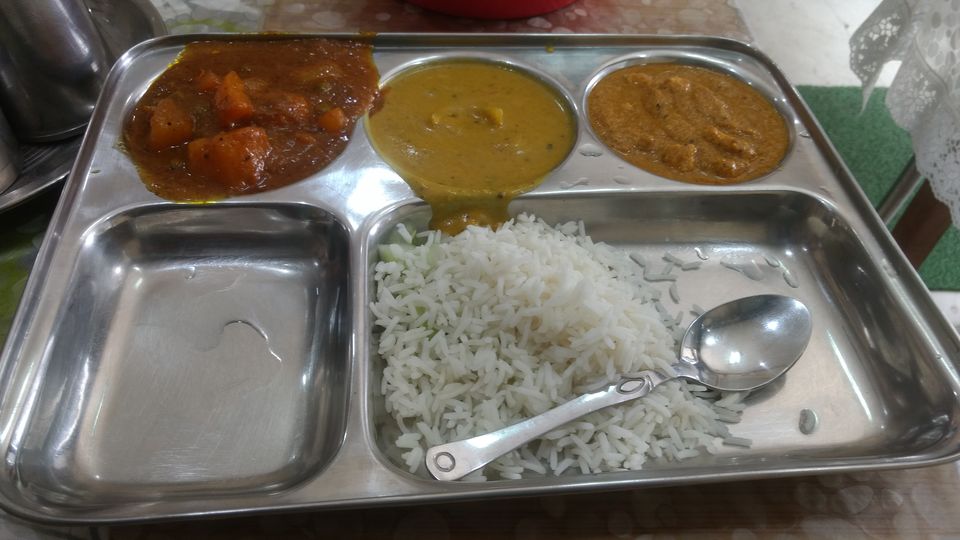 I relished the food! Must confess that it was at par with best restaurant in Delhi, where one will spend close to 1200 bucks for all this stuff and here I paid less than 10% of that i.e. only 99 bucks, YES you read it correctly, ONLY 99!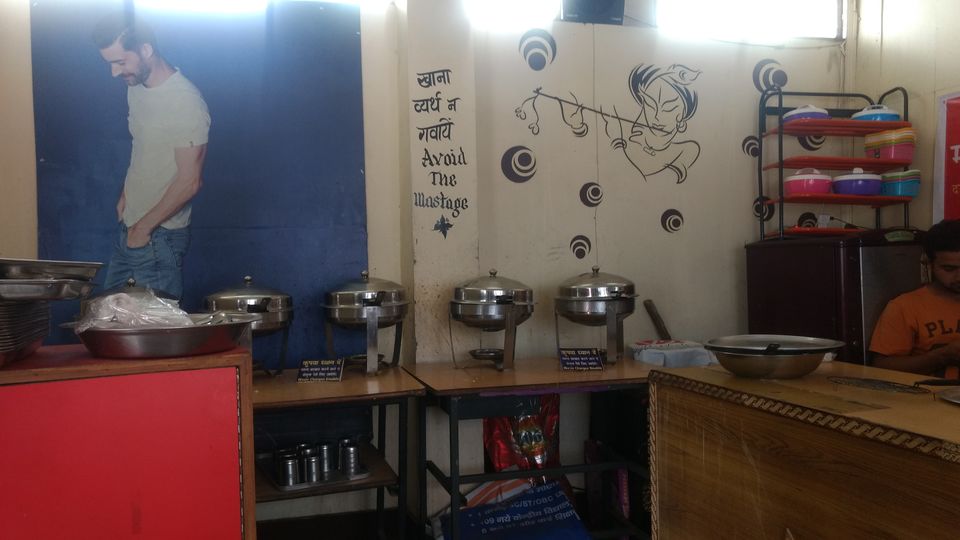 The owner is Mr. Mohit, in his late twenties. I could not resist myself from asking, how he survives by maintaining such an excellent quality of food (I got the feedback from visitors comments with board marker on back side of front door) by getting only Rs 99/- in return. His answer was simple, "Sir, I still earn enough for myself".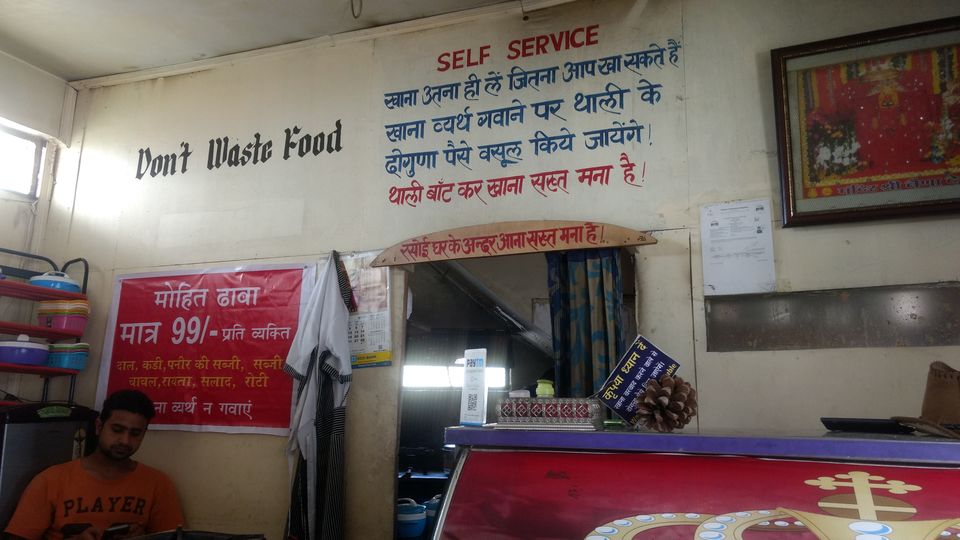 Out of curiosity, I enquired him how this idea was conceptualized?
This is what he said,
"I am from Naini Devi https://en.wikipedia.org/wiki/Naina_Devi . I started a restaurant at this very place 5 year ago. I was earning enough. However, I was concerned with the wastage of food that people used to generate, to the tune of 30-40 kg in a day. That did not go well with me. I tried to convince people to avoid wastage but there was no relief.
So I decided to retort to buffet system, thereby reducing the wages cost of staff by keeping one cook & myself to provide the service. I charge double in case wastage is there. Boards are displayed all around to educate about not to waste food. It has created an impact & now there is no wastage. People have started giving respect to food. I am very happy with this system as I am able to make a contribution towards the society & at the same time provide quality food in only 99 Rupees".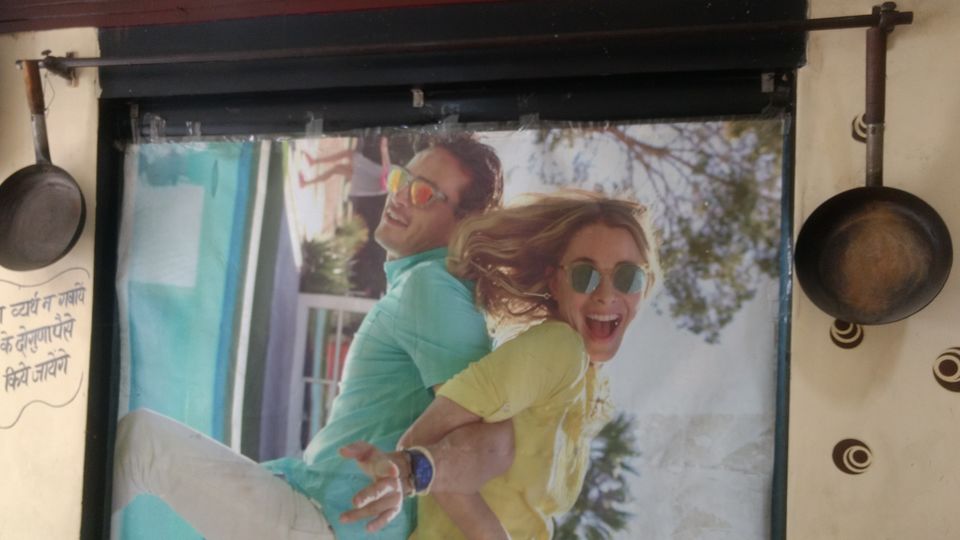 I was fortunate to have walked past  his dhaba & then decided to have lunch there. One of best meal I ever had! Thought of sharing with all of you.
So give it a try.
Visit his dhaba with me through following pictures including comments of the visitors.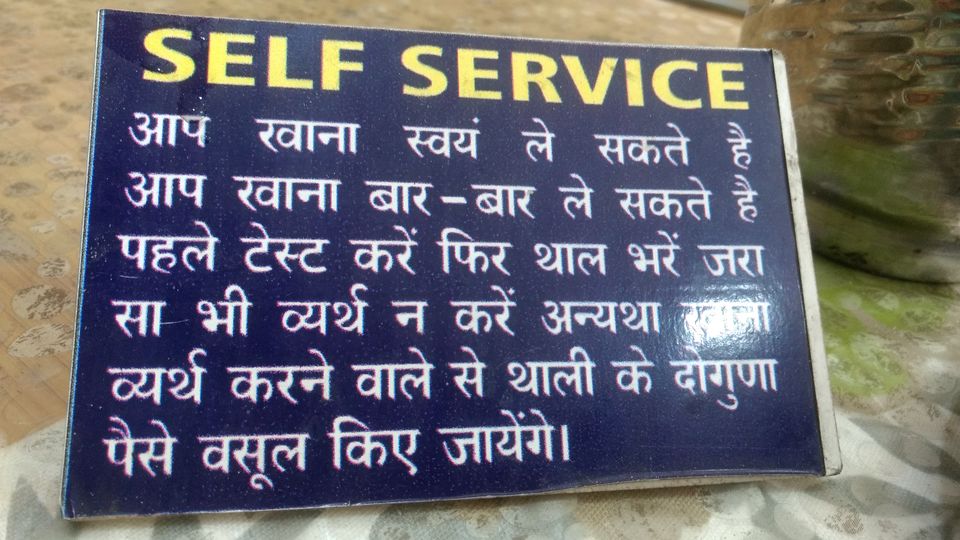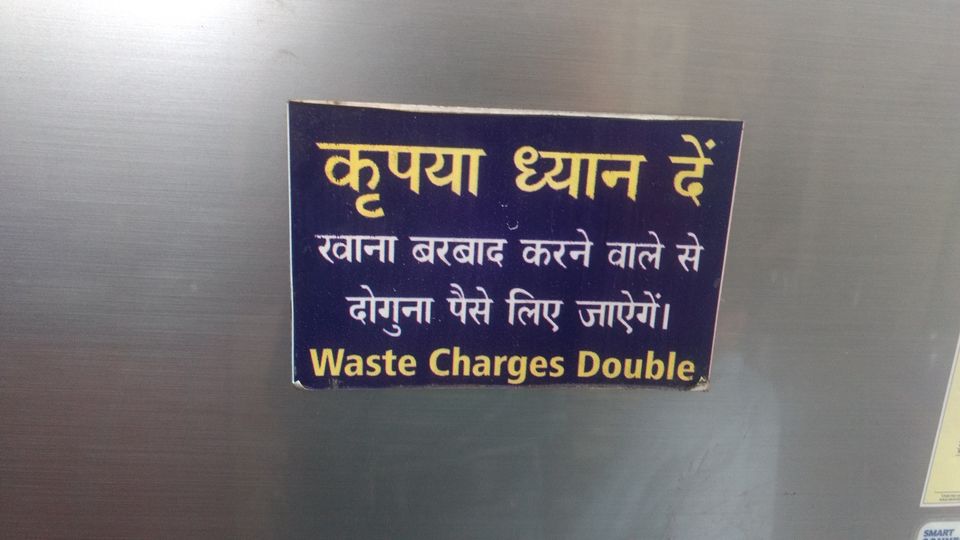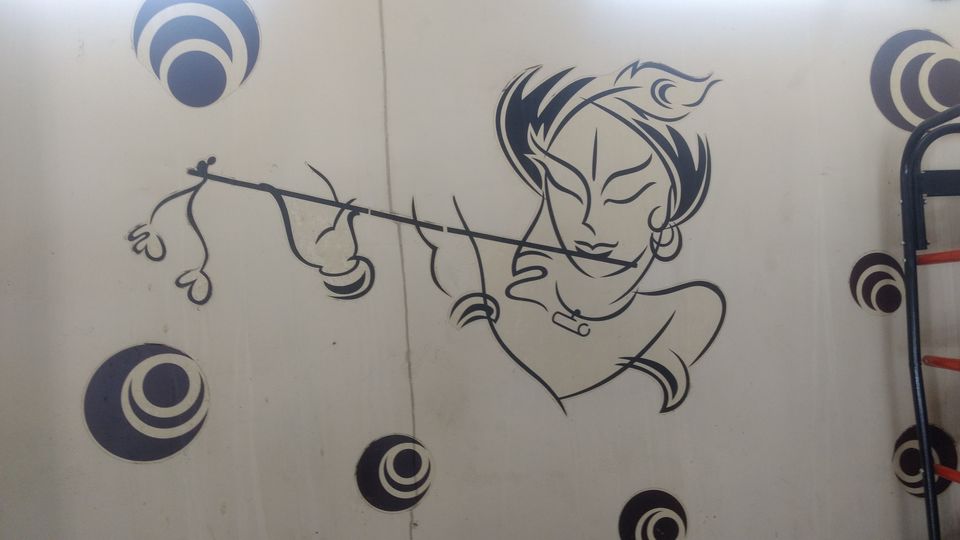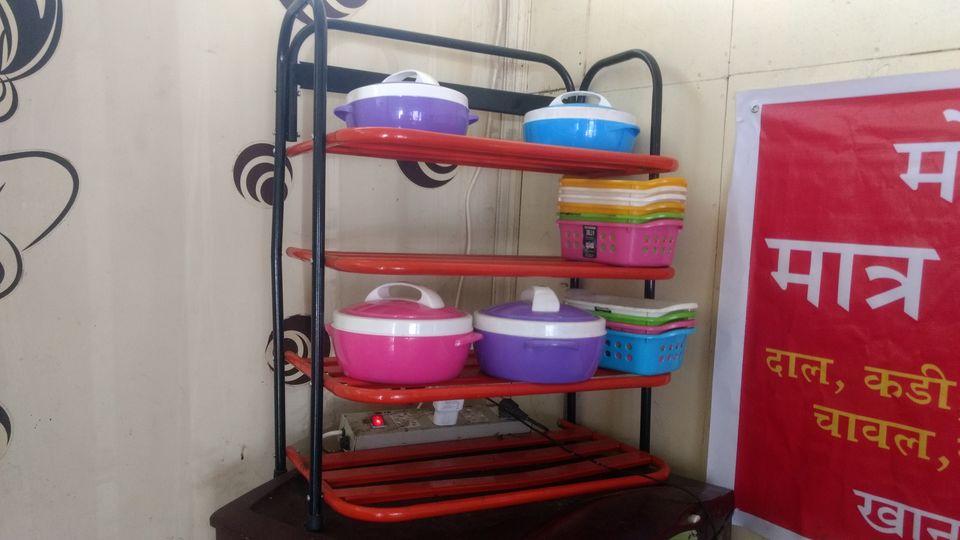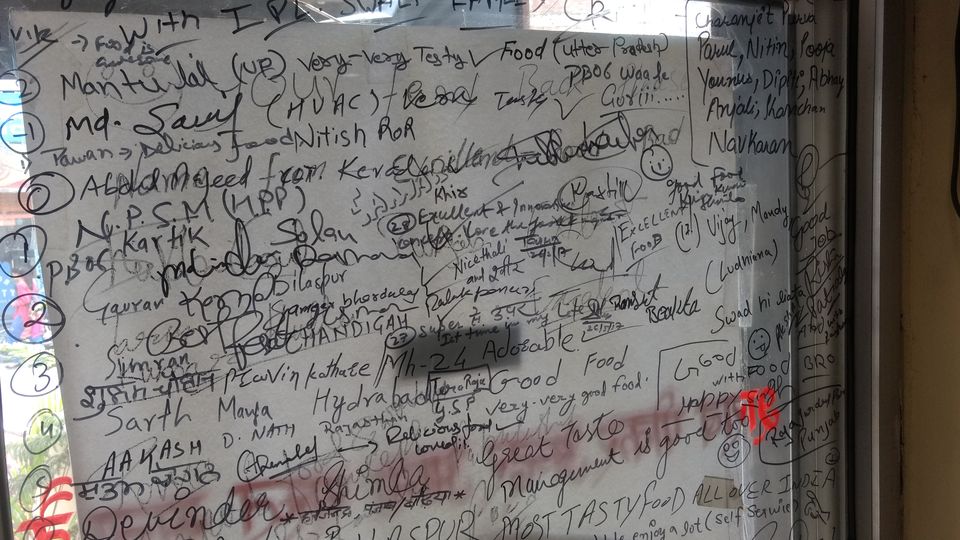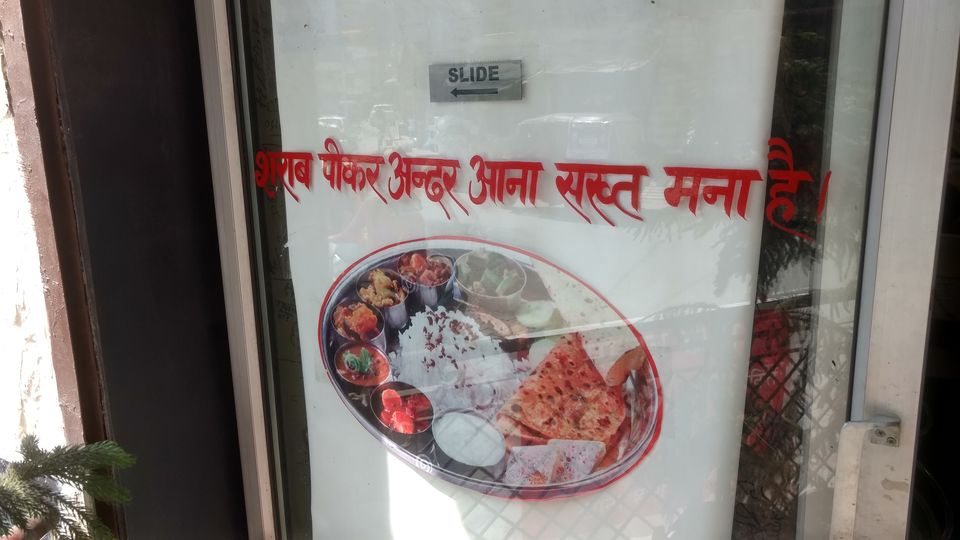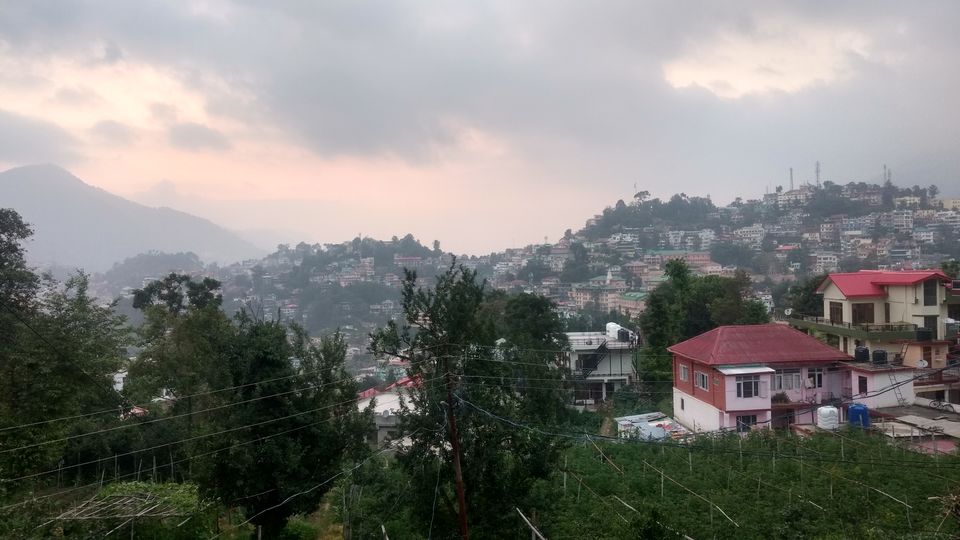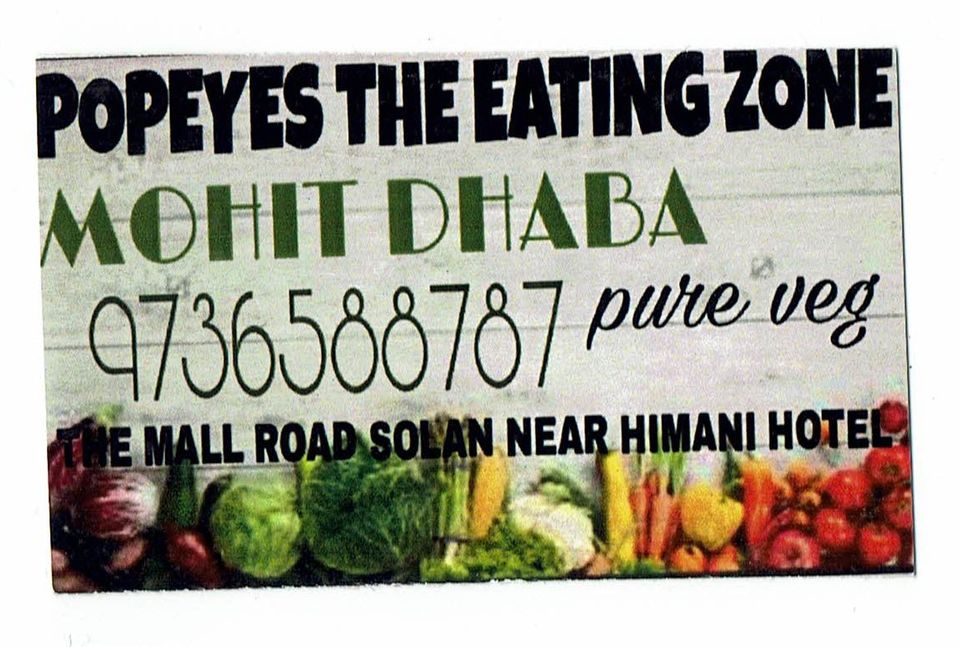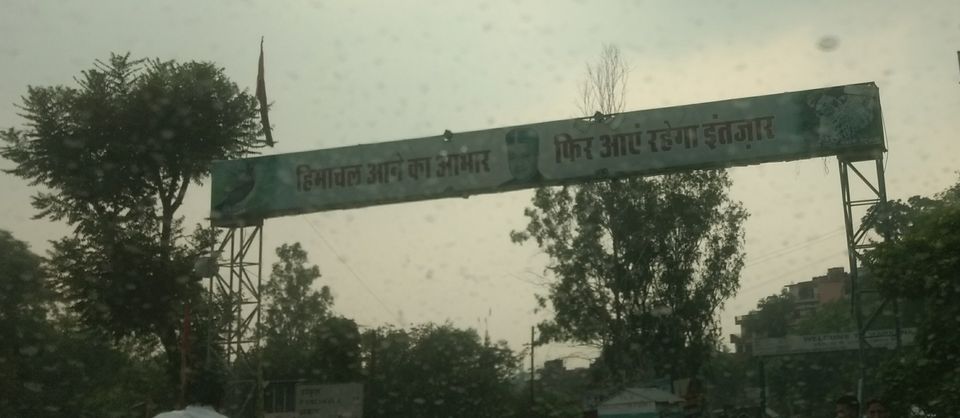 Keep exploring & keep sharing…