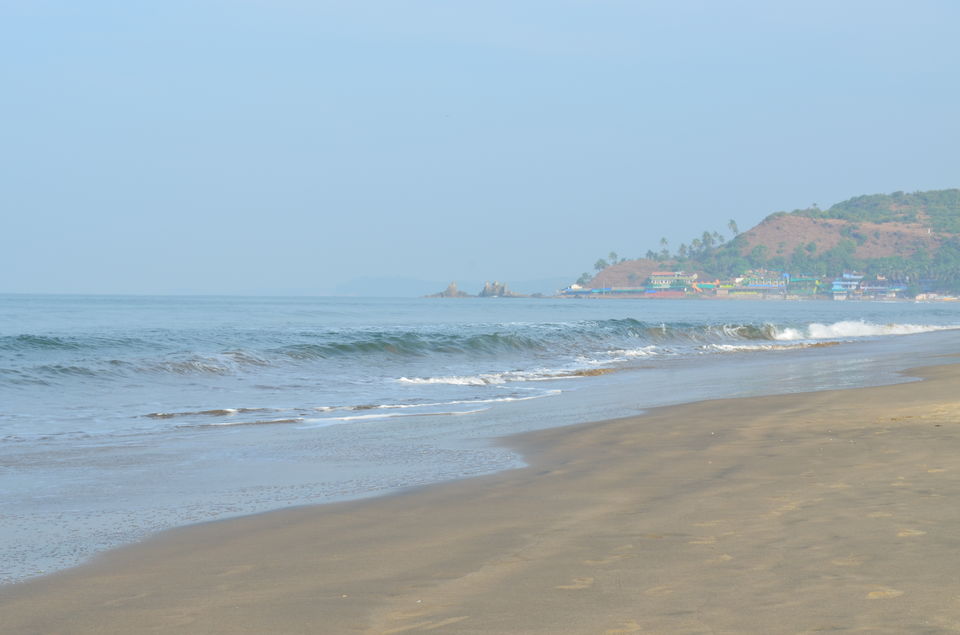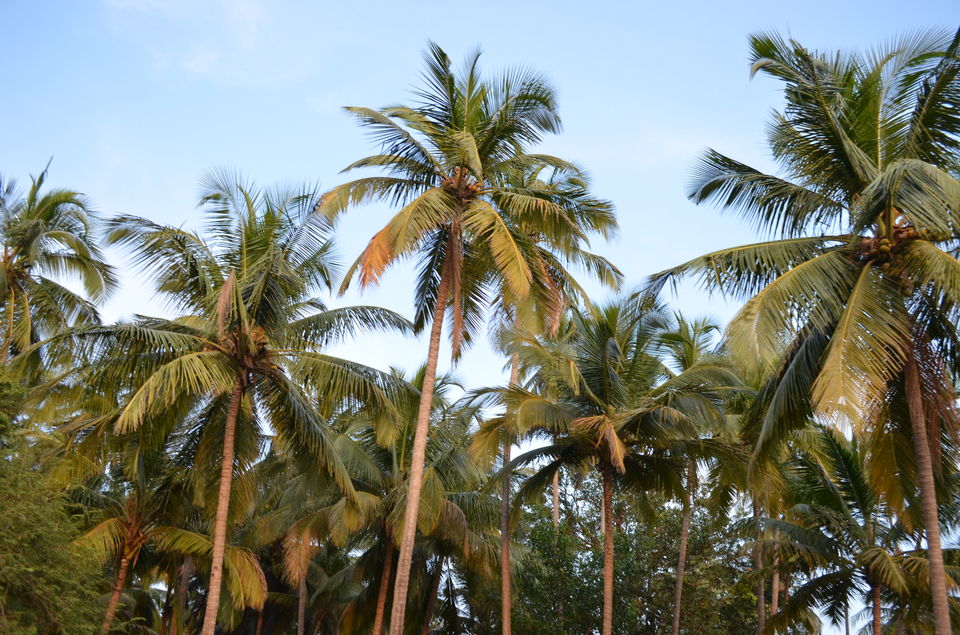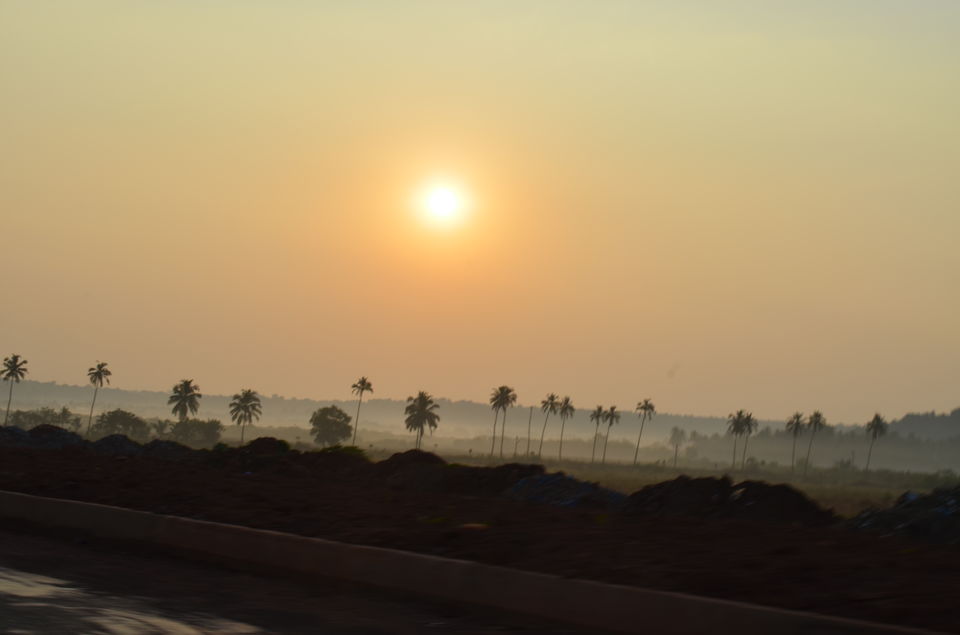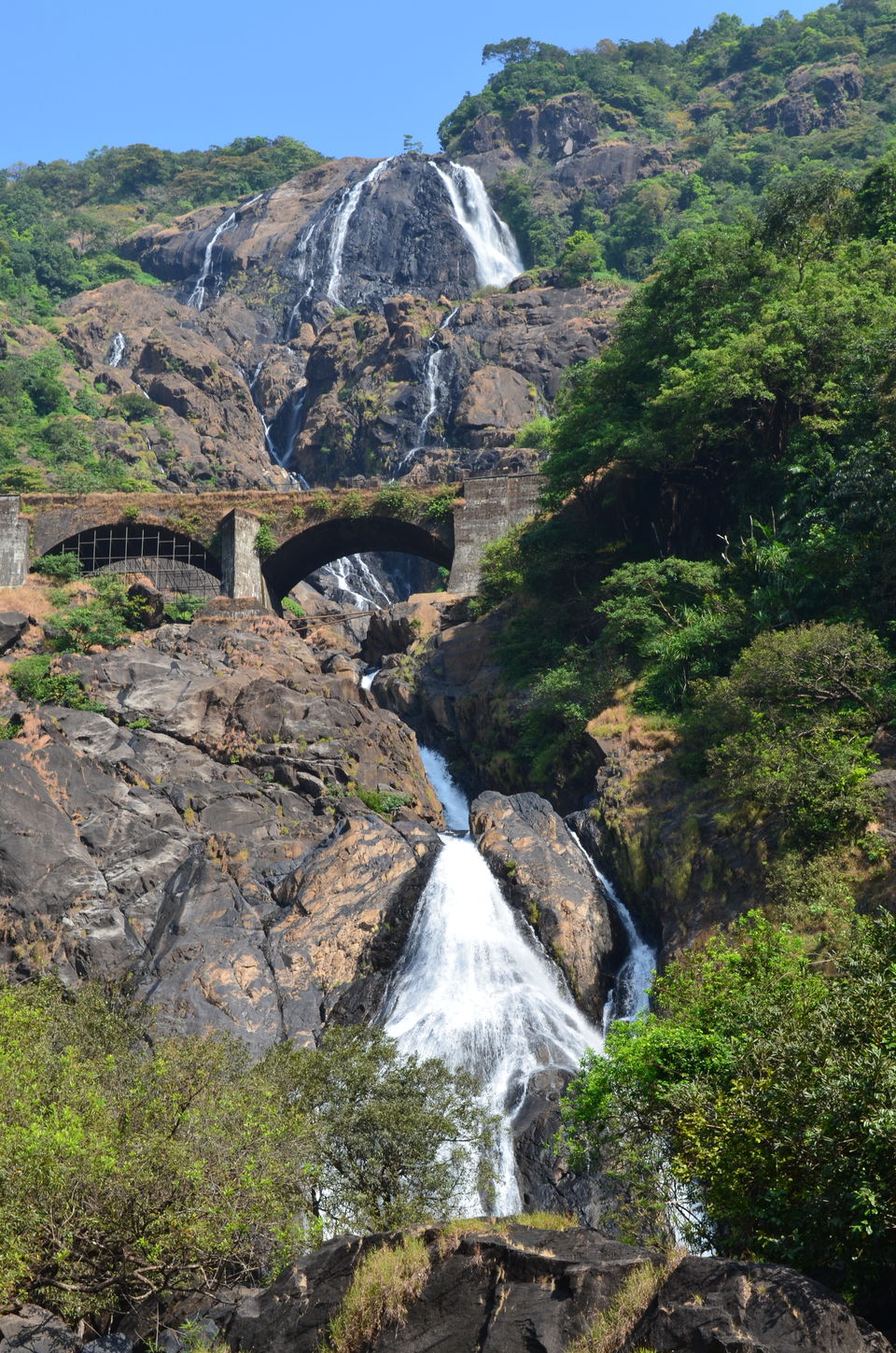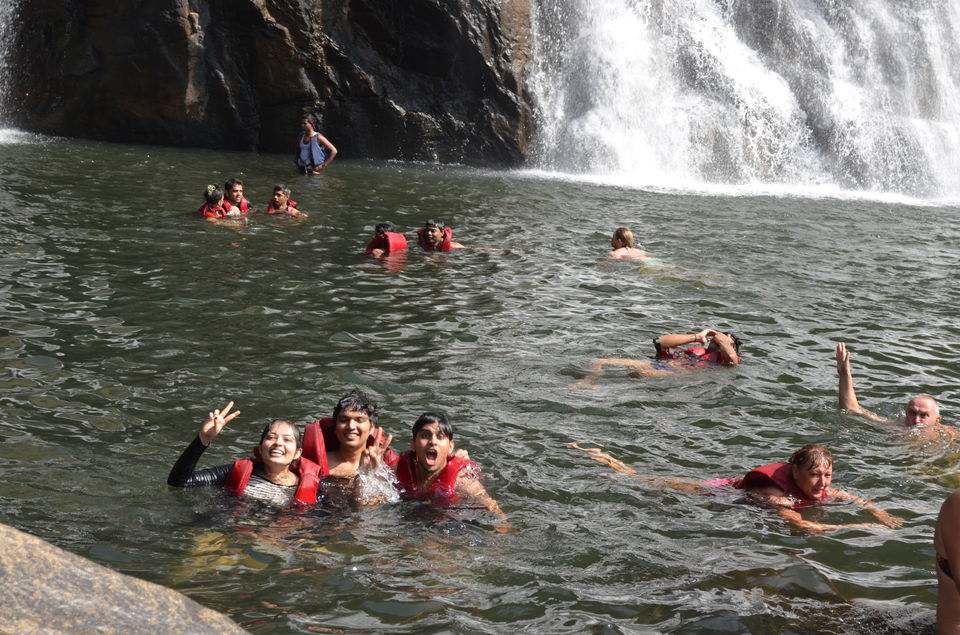 25th November
Reaching Madgaon railway station at 7.30 am was a blessing in disguise because the drive to Calangute was incredible. Sitting by the cab window with a hand out made me never want to go back to Bombay. Those were the perfect 1.5 hours to begin the trip with. The drive from Madgaon to Calangute have us a glimpse of the lazy, laid-back Goa. I say this because this is not how I remembered it from when I was 11 years old. Small shops, typical Goan houses, empty roads.
Zostel was literally the coolest place we could have chosen to stay at. Quiet, shady, done up classically. Lounge chairs, mattresses lying carefree on the floor, marble tables, lanterns, paintings, quotes and posters on the wall, stone cold floors, bunk beds.
The people one can see in Goa are primarily foreign tourists albeit complete attire. It almost felt as if they knew nothing about the concept of complete clothing (slight culture shock while still in India). The place runs on tourism so much so that a lot of billboards, menus and prices are printed in Russian. Very little local population came into notice. But the one that did, impressed. They were friendly to tourists and spoke a variety of languages!
After lunch at Redonda (soon to become our perpetual sentimental landmark), the Anjuna flea market was next on the list. It was huge and was anything but a flea market. Everything touristy was on display. Saris, hats, clothes, lamps, jewelry, spices, souvenirs.
Afterward, there was badminton for a bit and dining by the beach. There were shacks on both sides, playing Bollywood music. The drive on the jeep all the way to Morjim beach was simply something else. Wind in my hair, no sensation in my skin, chattering teeth and absolutely nobody else on the road. If liberation was to be felt in an earthly experience, that was it. 
Such a perfect day.
26th November
The Dudhsagar waterfall was incredible. It was a bit too much to take in at once. The air was the perfect temperature. The sight tempted me to stay there forever. At first, I didn't want to jump in the pool at the end of the waterfall. Then, I saw my friends having so much fun and instantly went in. The water was so cold, I couldn't feel my bones for a minute. Soon, I was alright. We swam there for a while. Lying on our backs, we saw the water fall in all its beauty. That was the best part of the entire trip.
We walked through Titos street by Baga beach, another popular tourist destination. Local shops with all kinds of wares, open air restaurants playing great music, impeccably lit cafes. Dinner was at Brittos, a supposedly popular beach shack. The grilled fish was the best I'd ever had. So soft, so succulent. The Goan sausage pulao was an indescribable delight.
27th November
We began the day early by taking off to Arambol beach which is supposedly controlled by the Russian mafia (a Go Goa Gone rumor, I reckon). When we were there, there was no hint of such a thing. Pretty and inviting beach shacks, rocks and hills in the distance, foreigners everywhere. Nothing can be said about Goan beaches that hasn't already been said.
We decided to drive to Panjim for lunch. A special mention to what a beautiful city it is. Organized, clean, appealing and tourist-friendly. I believe the main area of the area is streched across a boulevard with the sea on its side. One could easily spot the large ships which housed casinos and restaurants. The riverfront by which the popular Route 66 is located was breathtaking. There was no heat even though it was the middle of the day. Also, the drive to Panjim was something else. The view of the sea from the jeep was spectacular! One could easily spot boats, yachts, ships and marshes from atop the bridge. 
At Route 66, the chicken burger I had there was SO amazing. The sauces, patty, vegetables were just right. The restaurant is known for it's burgers after all. There were really cool posters of Metallica, Guns N Roses, Wolverine, The Dark Knight and Oasis. Even their menu was designed in a really cool way. After lunch, we hung around the city for a while.
We proceeded to Candolim beach for dinner. That area was much more sophisticated than the ones we'd seen but less so than Panjim. Really inviting and posh restaurants, great looking boutiques, wide roads.
Before dinner at Candolim beach, our car got stuck on the beach because the friend who was driving didn't realize there was sand. A bunch of locals tried to help but the car got stuck even deeper in the sand. After maybe 40 minutes, we decided to call the car owner. He came after God knows how long because I feel asleep and woke up before he came. Maybe 2 hours had passed since then. We hadn't had dinner. Then, he came, deflated the wheels a bit and the car was out in 15 minutes. We'd waited for so long to get something done which literally took no time! So hilarious!
28th November
We woke up later than usual and visited Aguada Fort first. The Fort has a great bit of history associated with it. Built in the 1600s, it was used to store water and dock ships. The views from the fort were spectacular. You could only see the water stretched out ahead with boats and yachts just sailing about. The wind was cool enough to make me forget every worry I'd ever had. The heat at that time of the morning tired us quickly enough. We went back home and decided on Earthen Oven for lunch because we were all craving Indian food. That decision turned out to be one of the best during the trip. The ambience was traditional and contemporary. The food was SO delicious! Paneer, dal, naan, lachha paratha. Earthen Oven could give any Punjabi dhaba a run for their money!
Evening time was cruise and casino time at the DeltInJack. We had a funny moment at the reception because we were all gauged underage. The cruise was huge and elegant. We weren't allowed on the casino floor because we weren't 21. The food was quite alright but the time spent on the sun deck made up for it. We could see lights and water and ships all around us. Panjim bridge was to the right, still dressed up in Diwali lights.
We ate so much, we were all sleepy. Couldn't even get to the free drinks, hmph.
I fell asleep just the way I did every night in Goa. So peaceful that I didn't have a single dream or any memory of tossing in my bed.