Qutub Minar
The Qutub Minar  is the second tallest minaret in the world made up of bricks. It stands tall in South of Delhi with lush green gardens around . It is one of the major Attraction and Historic place in Delhi which is a must visit.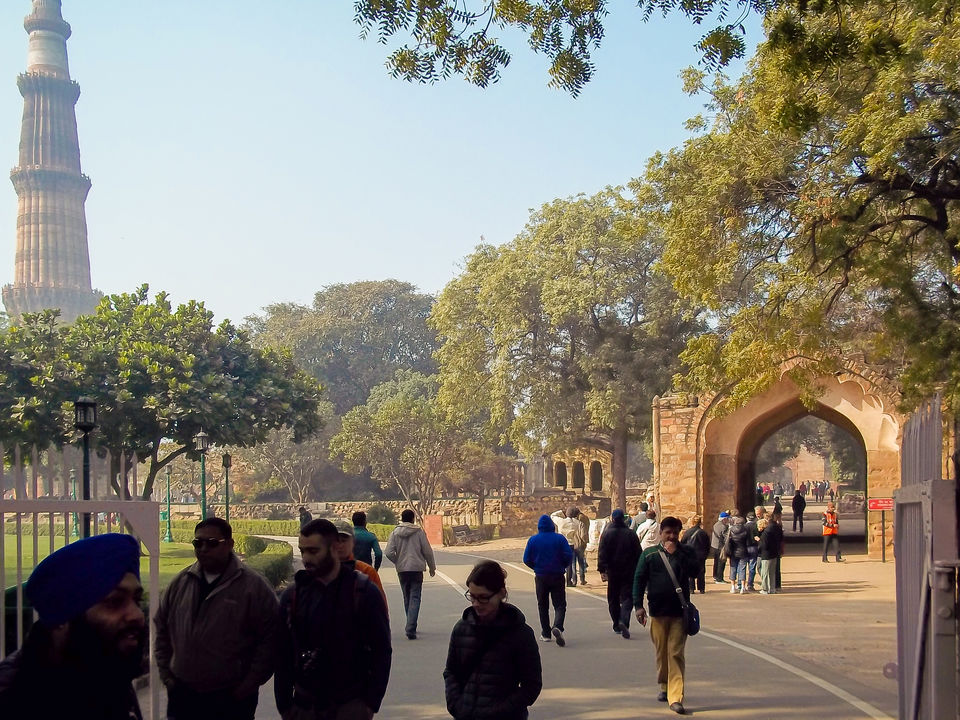 The minaret forms a part of the Qutab complex, a UNESCO World Heritage Site in the Mehrauli area of Delhi, India. Qutub Minar is a 73-metre (239.5 feet) tall tapering tower of five storeys, with a 14.3 metres (47 feet) base diameter, reducing to 2.7 metres (9 feet) at the top of the peak. It contains a spiral staircase of 379 steps. Its design is thought to have been based on the Minaret of Jam, in western Afghanistan.
Qutab-Ud-Din-Aibak, founder of the Delhi Sultanate, started construction of the Qutub Minar's first storey around 1192. In 1220, Aibak's successor and son-in-law Shamsuddin Iltutmish completed a further three storeys. In 1369, a lightning strike destroyed the top storey. Firoz Shah Tughlaq replaced the damaged storey, and added one more. Sher Shah Suri also added an entrance to this tower while he was ruling and Humayun was in exile.
https://en.wikipedia.org/wiki/Qutb_Minar
Iron Pillar of Delhi
The iron pillar of Delhi is a 7 m (23 ft) kirti stambha (column of fame or victory column), originally erected and dedicated as dhvaja (banner) to Hindu deity lord Vishnu in 3rd to 4th century CE by king Chandragupta II, currently standing in the Qutb complex at Mehrauli in Delhi, India. It is famous for the rust-resistant composition of the metals used in its construction.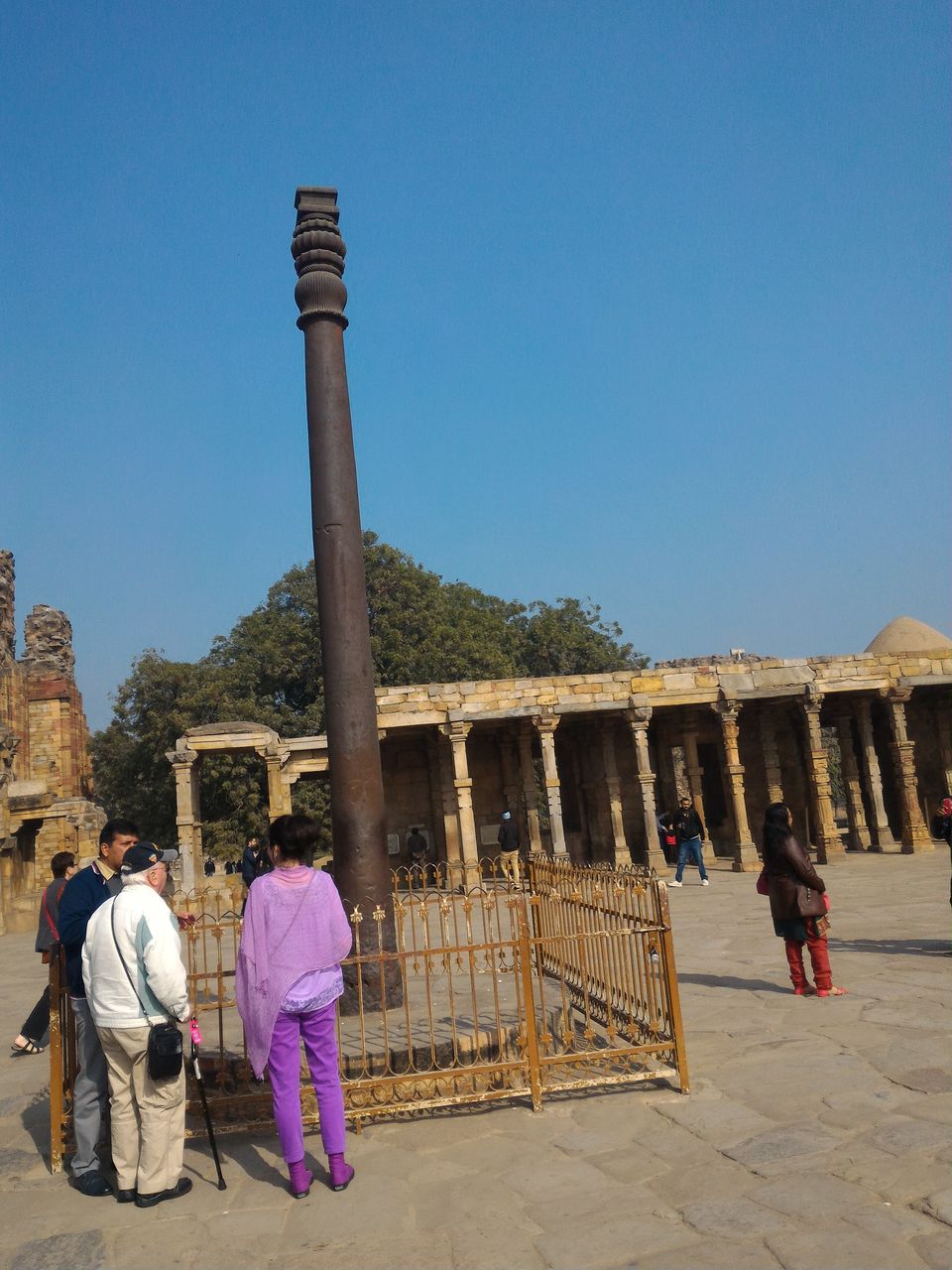 The pillar has attracted the attention of archaeologists and materials scientists because of its high resistance to corrosion and has been called a "testimony to the high level of skill achieved by the ancient Indian iron smiths in the extraction and processing of iron". The corrosion resistance results from an even layer of crystalline iron hydrogen phosphate hydrate forming on the high-phosphorus-content iron, which serves to protect it from the effects of the Delhi climate.
https://en.wikipedia.org/wiki/Iron_pillar_of_Delhi