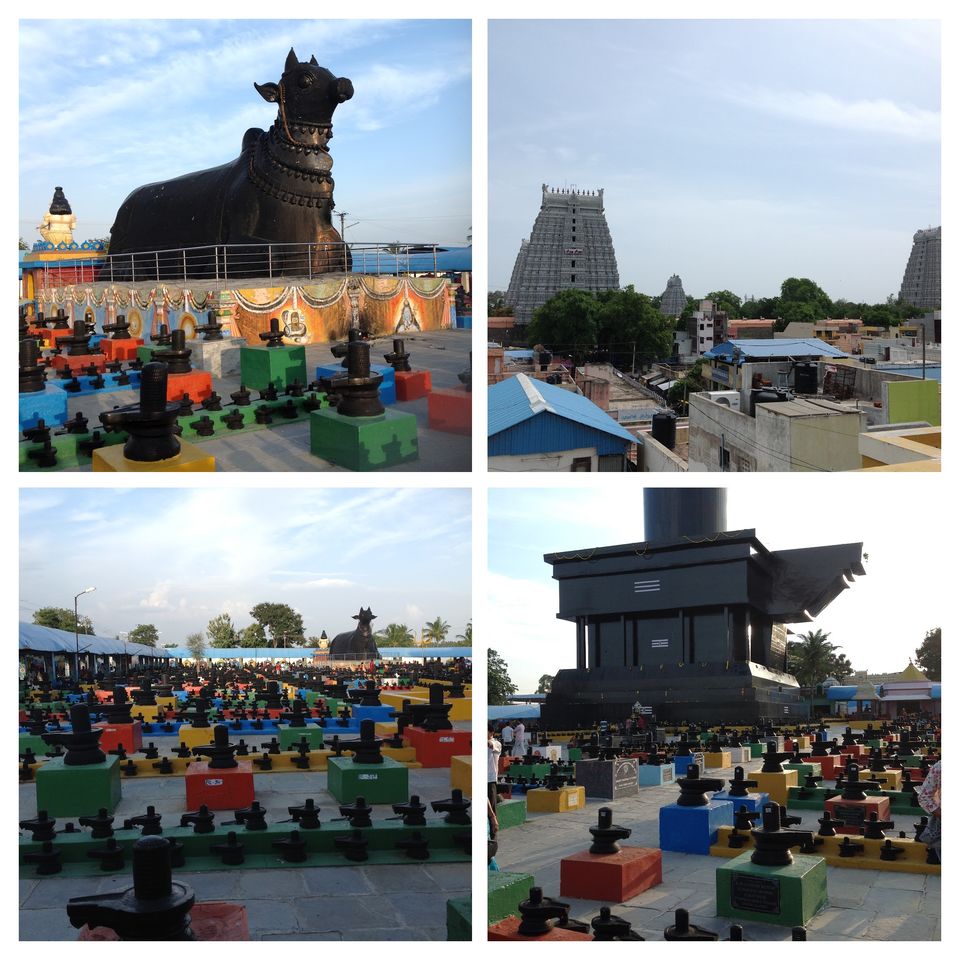 Please refer my another article for the details regarding Tiruvannamalai.
https://www.tripoto.com/trip/a-day-in-tiruvunamali-kanchi-581f08bed190e
After the completion of giripradakshina and darshan in Tiruvunammalai, we decided to visit Kotilingeshwara temple near Kammasandra Village in Kolar district of Karnataka. This site can be reached through buses. If anyone willing to go, then take a bus to Krishnagiri. From Krishnagiri, there is no direct transportation available, take bus to Kuppam and then from Kuppam to KGF. We can find autos in KGF to reach this site.
Tiruvunammalai -- Krishnagiri -- Kuppam -- KGF -- Kammasandra
As per the history, the shiva lingas were installed by ManjunathaSharma who was an atheist turned into a greatest devotee of Lord Shiva. He planned to install ten million shiva lingas under the patronage of Raja Ambikeshwaravarma. Later, the temple structures themselves were built by Swamy Sambhashiva Murthy in 1980. The entire story of Bhakta Manjunatha was captured into a critically acclaimed bilingual feature film titled Sri Manjunatha by producer Nara Jayasridevi and director K. Raghavendra Rao. {Source Wiki: https://en.wikipedia.org/wiki/Kotilingeshwara]