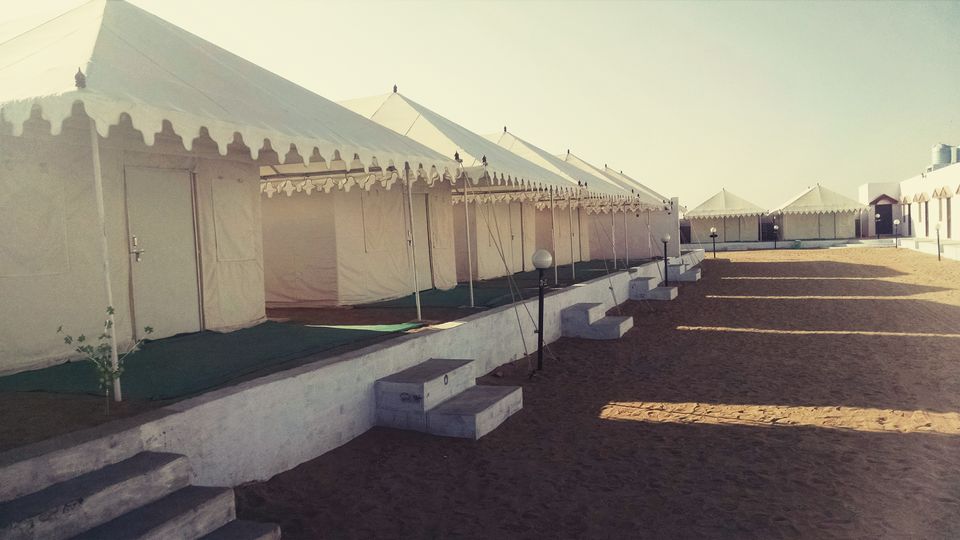 Distance from Jodhpur: 286 KM (5 Hours)
Booking done via Dunes Desert Safari Camp (Bookings .com) for 2 days.
Continuing on our journey from Jodhpur, we took a deluxe bus till Jaisalmer. A few foreigners were aboard as well.
We reached Jaisalmer at about 12 PM and were picked up on the bus stand from the Safari Camp guys with whom we had made a 2 day booking in the desert.
We had partially paid the amount online and paid as we went along. This is what I've learnt from traveling. Never pay full in advance, otherwise you'd lose the leverage and would be a mere puppet, whose strings would be in someone else's hands.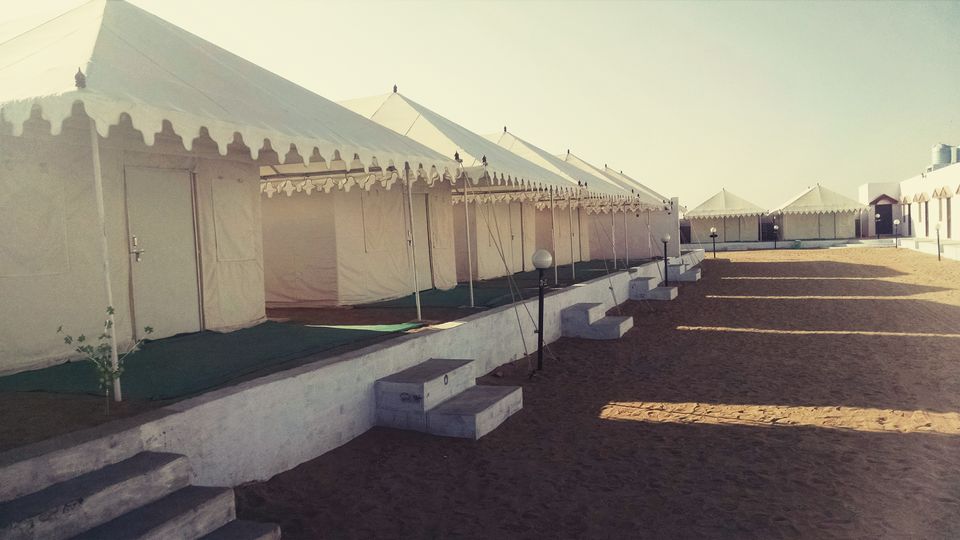 In a Tata Sumo, we rode from Jaisalmer city to the desert. My brothers and I opted for Swiss tents while the elders opted for rooms.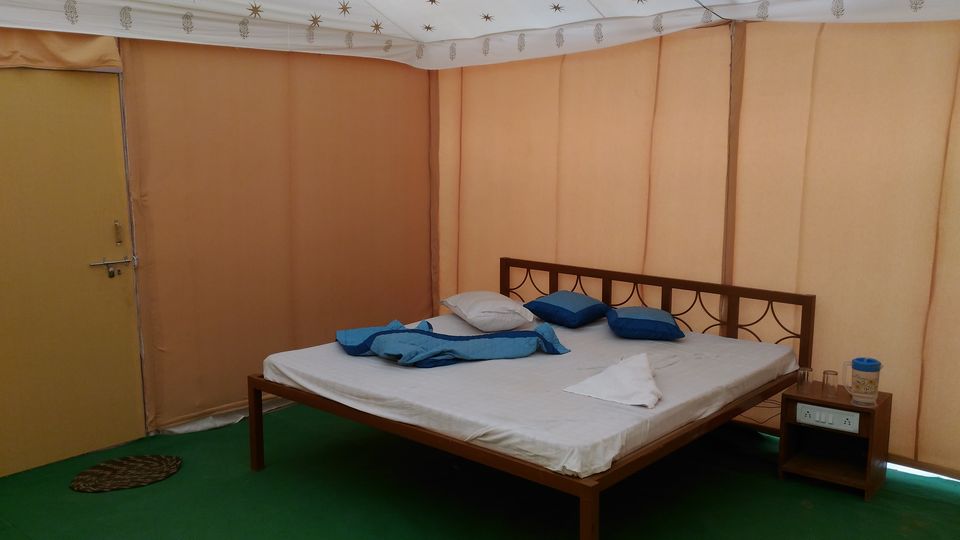 Tents from inside looked neat and in fact new.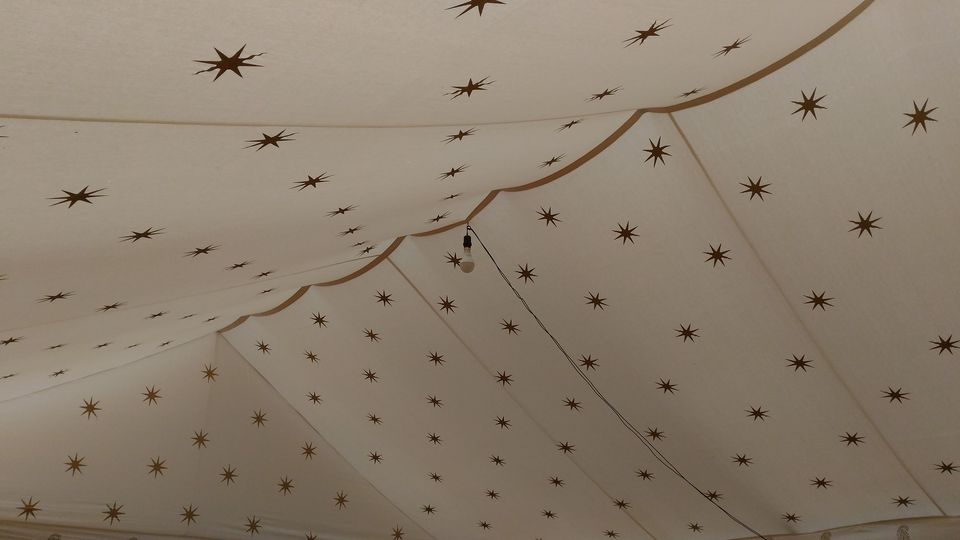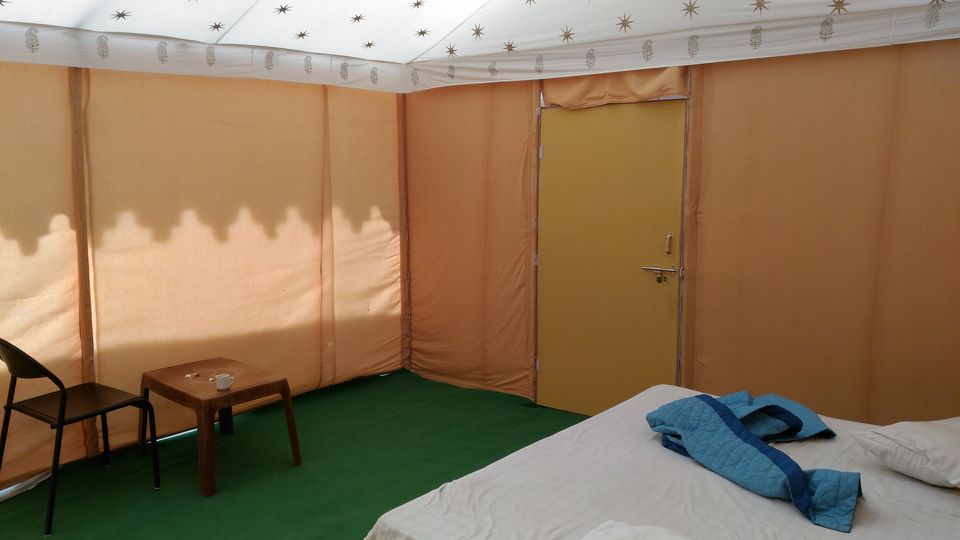 Apart from us, two couples were present on this property. Effects of demonetization could be seen, as tourism was hampered here as well.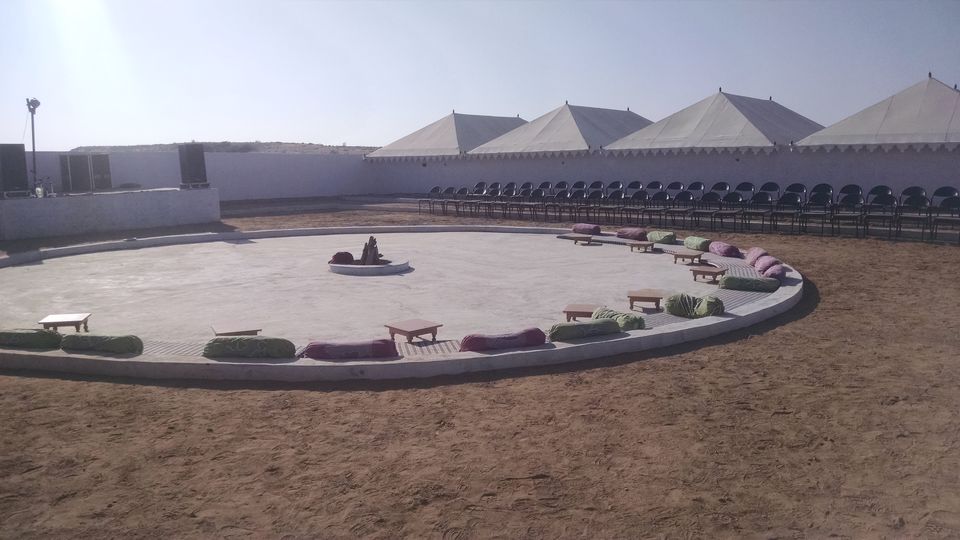 Dance and Shayari was programmed later in the evening. I was looking forward to enjoy local folklore (like Kalbeliya dance) below 15 degree temperatures around bonfire with my close family members.
Lunch Area of the Camp:
I feasted on Dal Bati Churma for the second time in my trip here along with Poori Chole.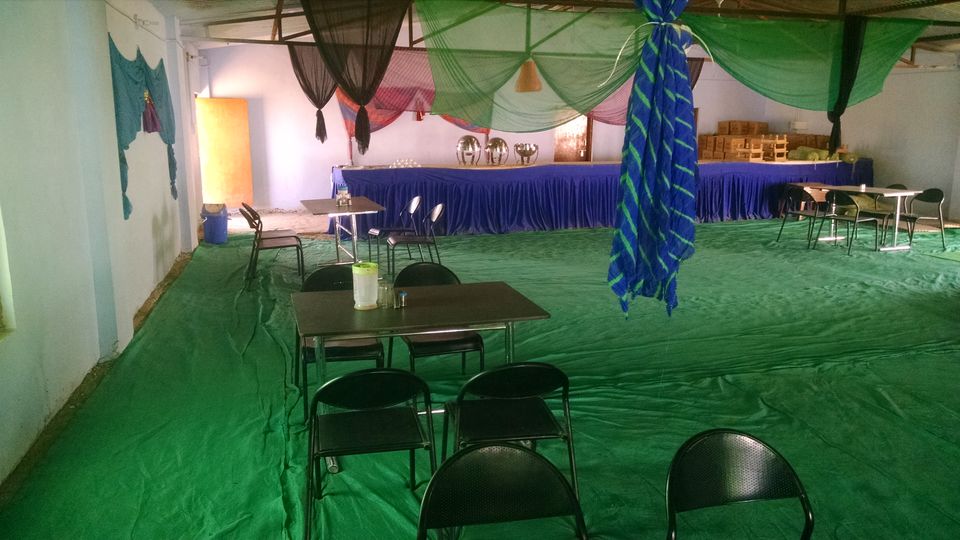 The food was freshly prepared and I had no complains. Or perhaps I was starving!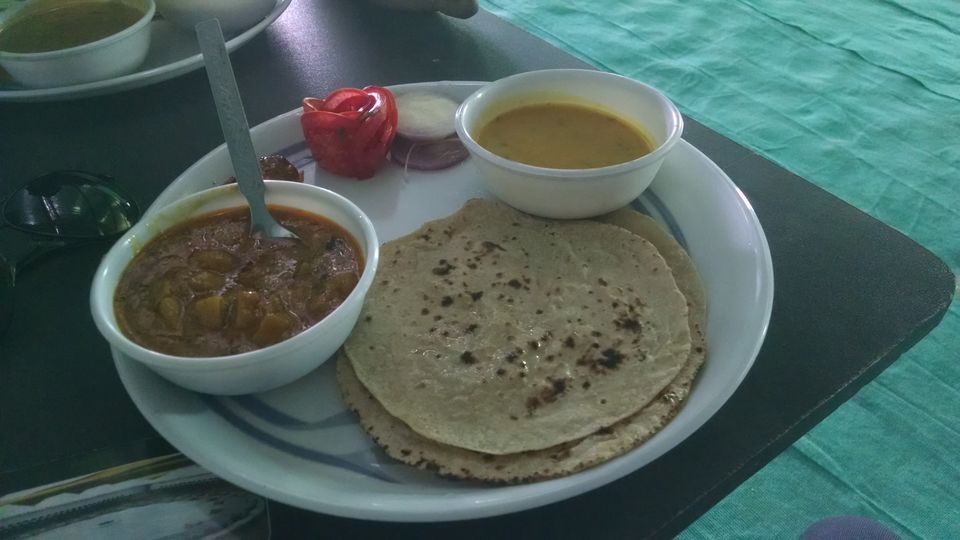 In the evening a short camel safari was in the itinerary, since partial day had gone by with no adventure activities.
I hadn't ridden on a camel in a while. Last time I hopped on one, was when I was in 2nd standard I think, in Surajkund Mela.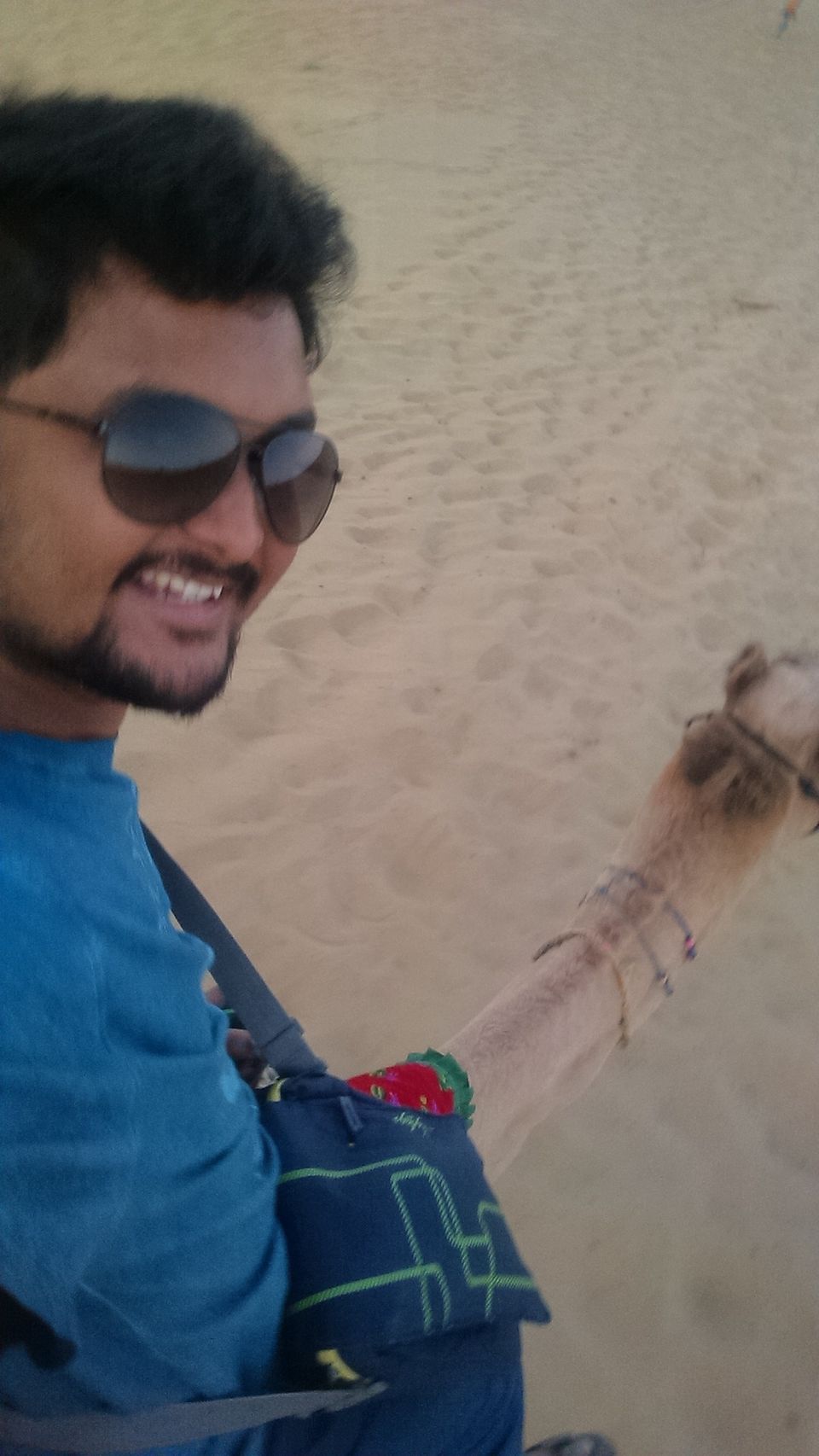 We enjoyed as the sun set and our respective camels escorted us back to the camps.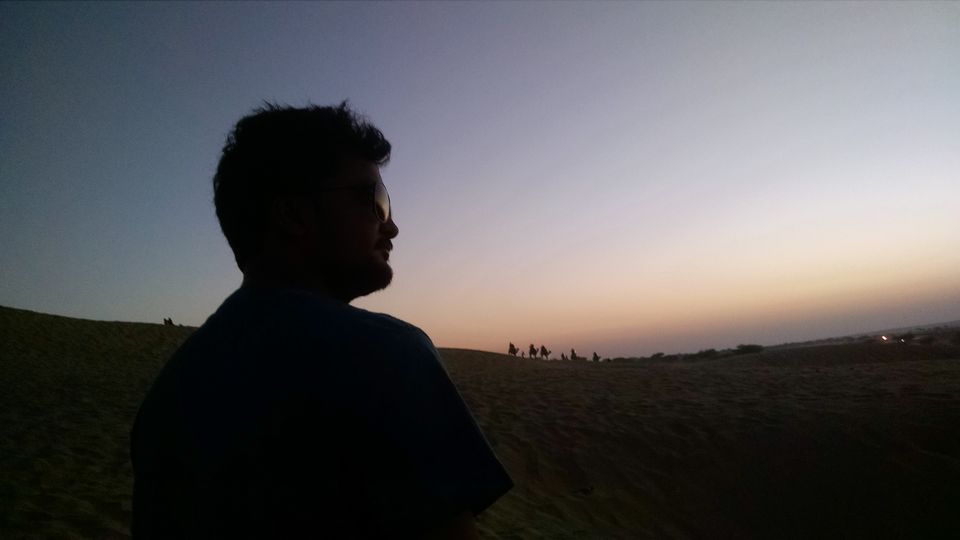 We were greeted to welcome drinks. Usually the camps, expect tourists to arrive in evenings only. We had checked in at noon and hence at the time no such arrangements were made.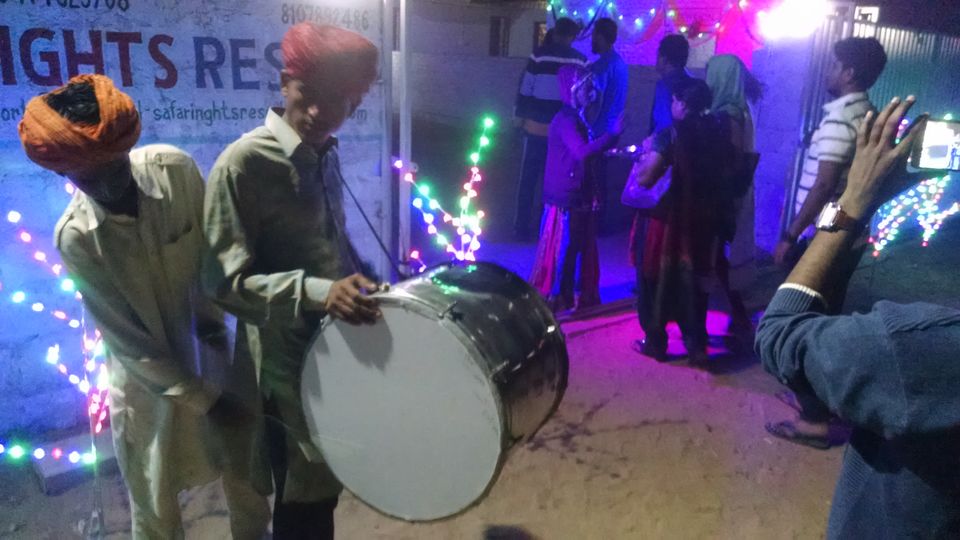 3-4 people joined us for the folklore and although it wasn't a full house, we didn't care.
The dancer, a cute local girl, put in her best efforts to entertain us and she sure did! After her act a few daring stunts were also performed on the stage by trained artists, e.g., spitting flames etc.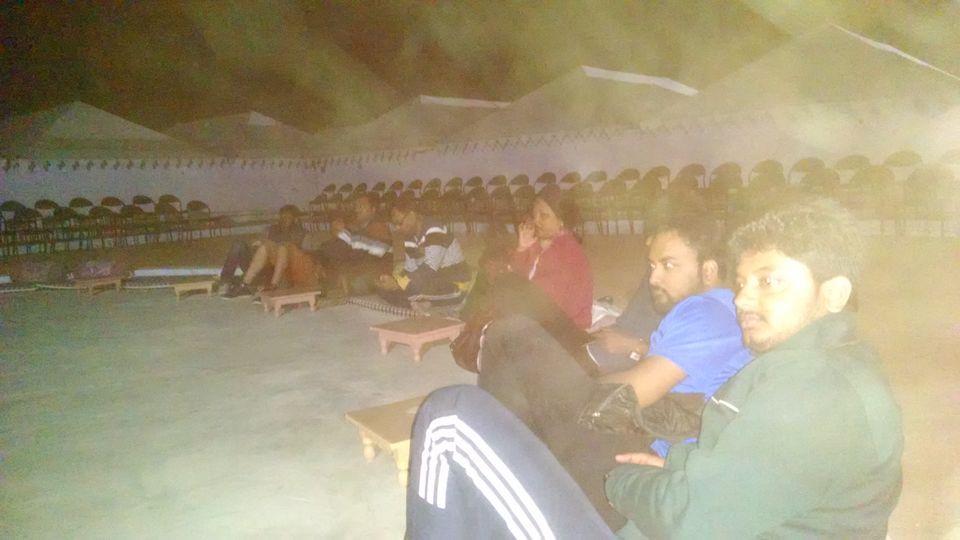 Following that, shero-shayari session began and the singer mocked each one of us! It was all in good fun and a part of the event.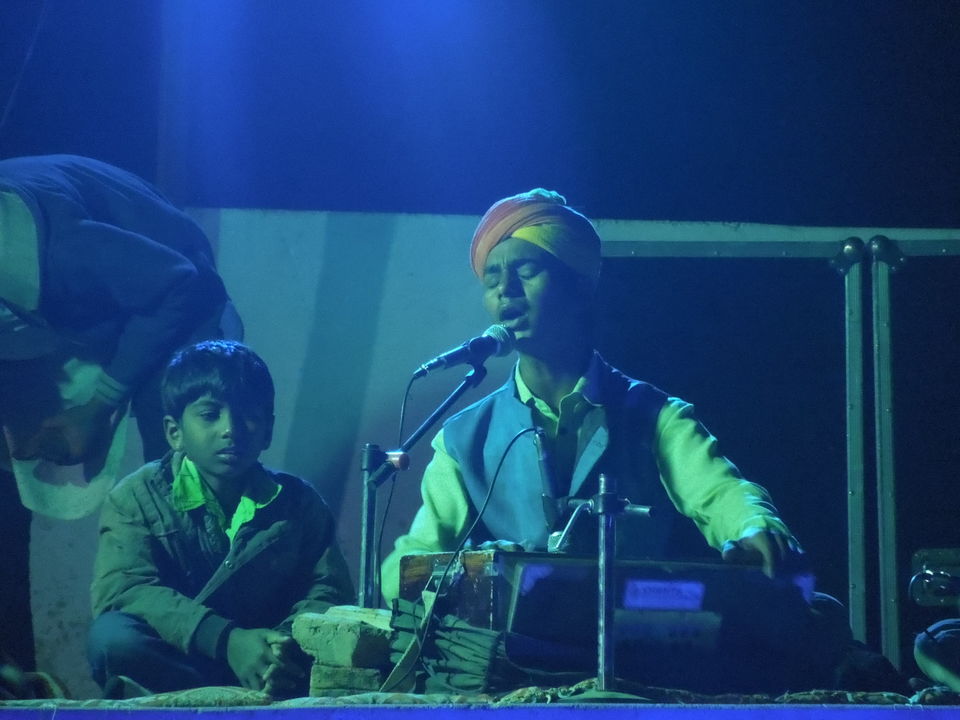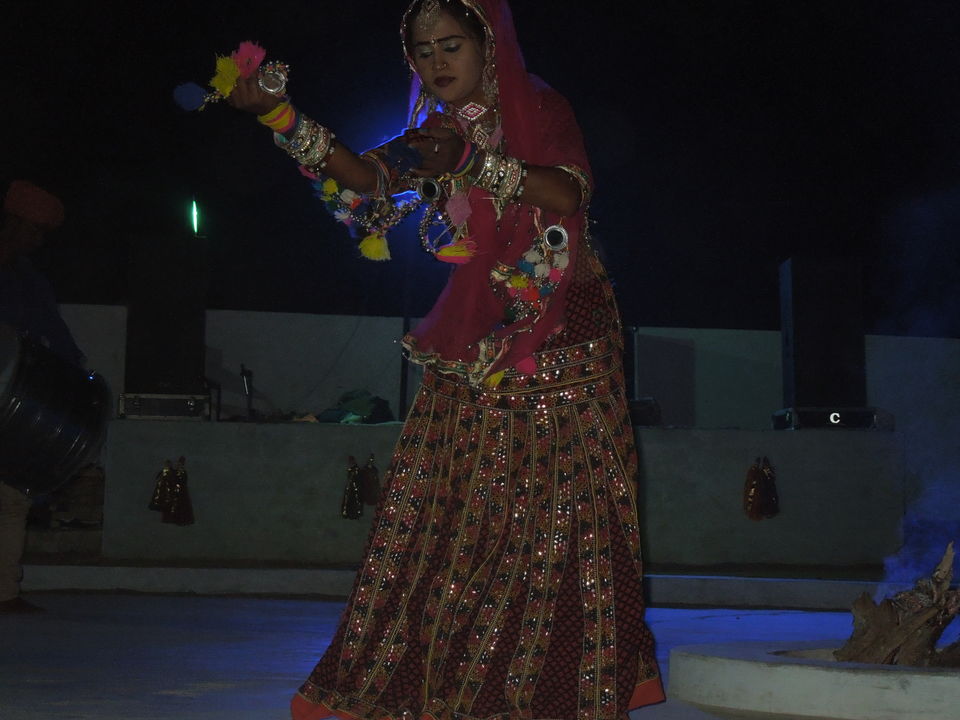 This concluded the first night in the desert. Read on more for more adventure from my 2nd day at Jaisalmer.