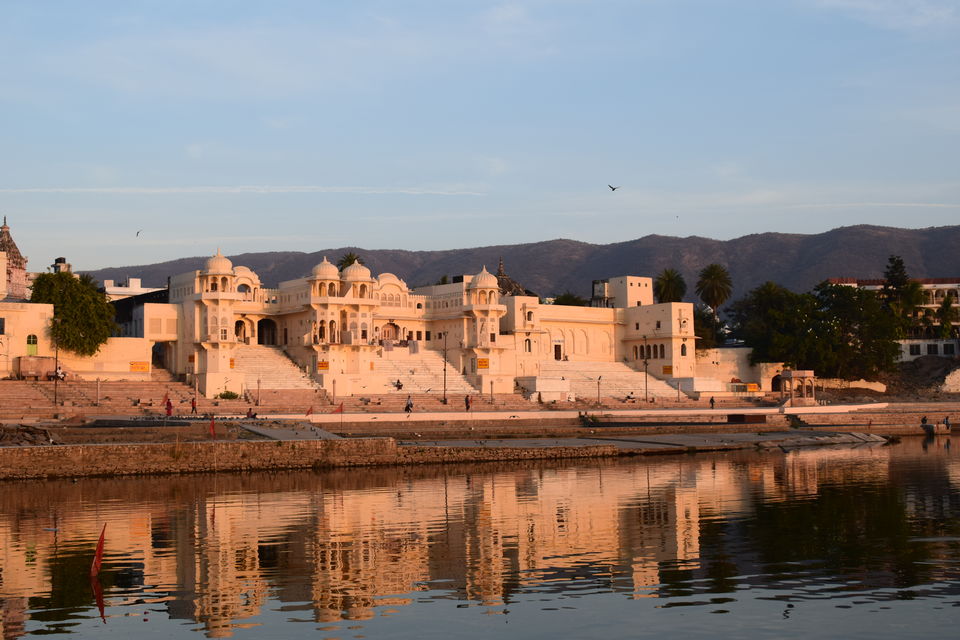 It all started in first week of December, i was just looking for some place for new year as i live in delhi there were too many options and it was very difficult to sort out the place and i wanted to travel solo. Finally, after few days ive decided to visit Jaisalmer, ofcourse for the desert and i was too much excited because ive never been to a desert, then i started to read all the blogs and experiences of other travelers and then added pushkar and jodhpur in the list. And the plan was, Pushkar(27th,28th,29thDec) , Jaisalmer (30,31st and jan 1 till noon) Jodhpur(2nd jan). ive started in delhi around 9pm to pushkar which costed me around 400rs (Non ac sleeper)
Pushkar I got down the bus around 7am in the morning and then started to walk towards the hostel which ive booked already, the hostel was pretty far that ive got introduced to the place before reaching the hostel.
This hostel was too good and it have a very big place in the middle with a volley ball court the staff and food were also good so after reaching this place i have to wait for some 3 hours for my dorm as the check in time was around 11am and the hostel was fully packed. I was in the common room talking to other travelers and the manager there about pushkar and places around.
After getting ready i was out at 2pm and started to explore the place the center point is pushkar lake and it is surrounded by many temples and shops so i was hopping around the streets and visited the famous bramha temple and then as many people advised me to visit the lake at sunset i was waiting for it and was passing my time clicking some pictures.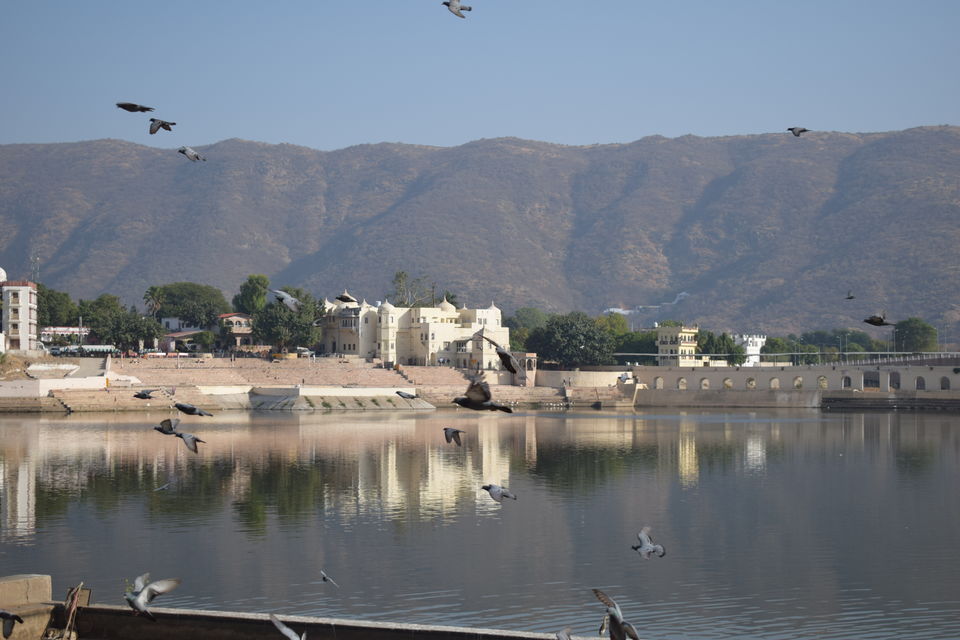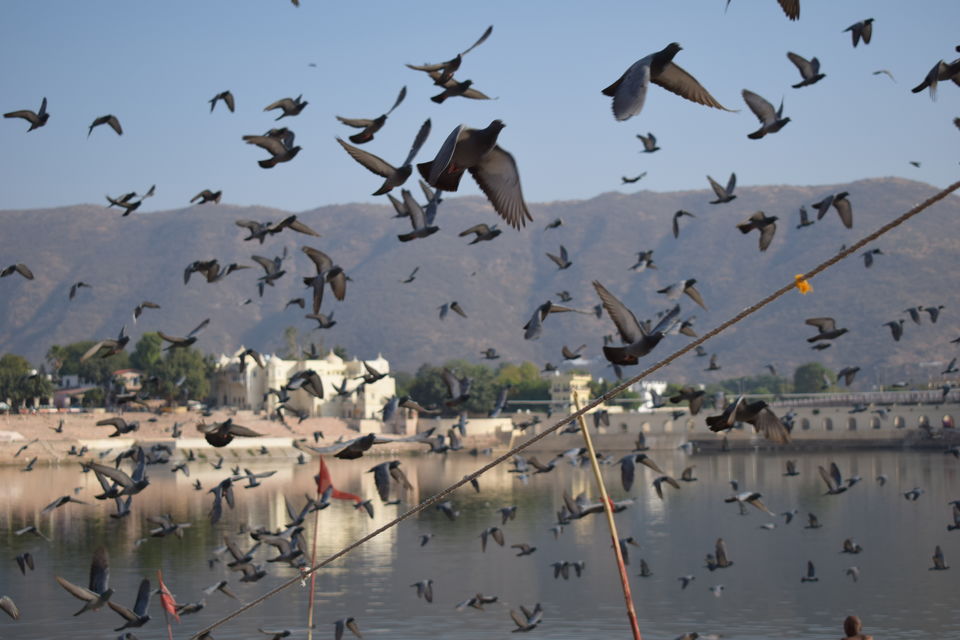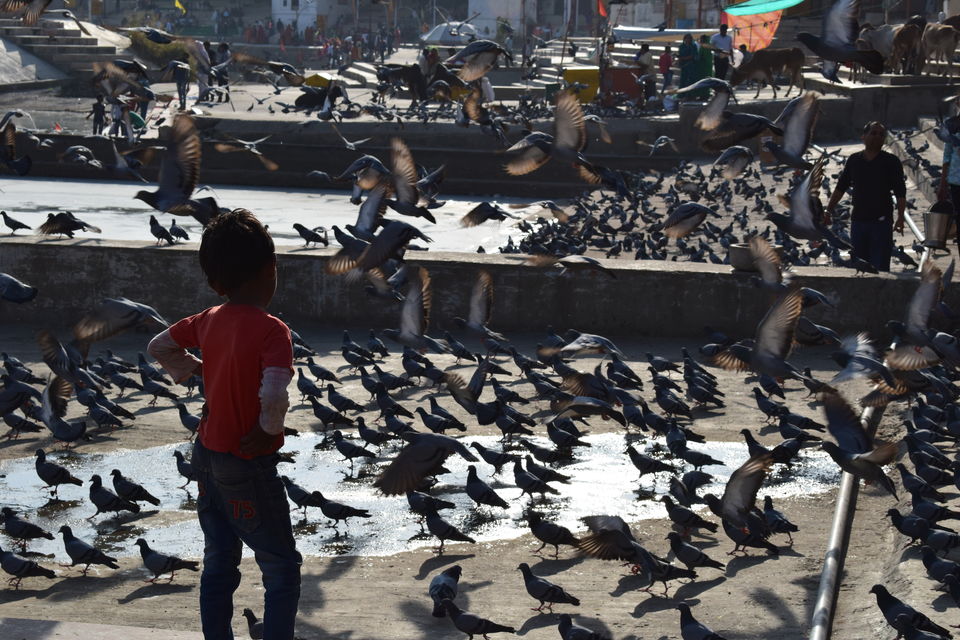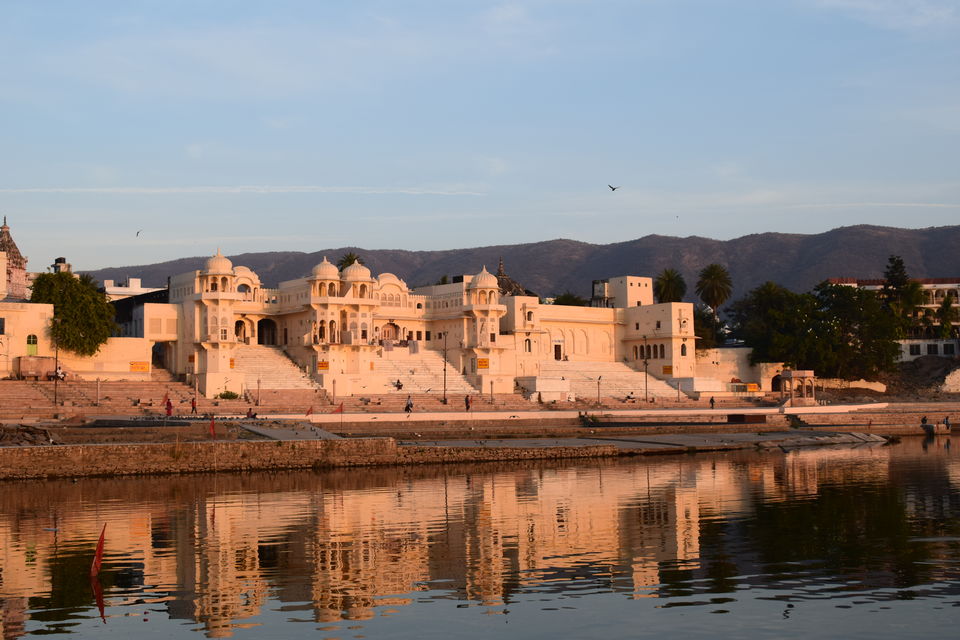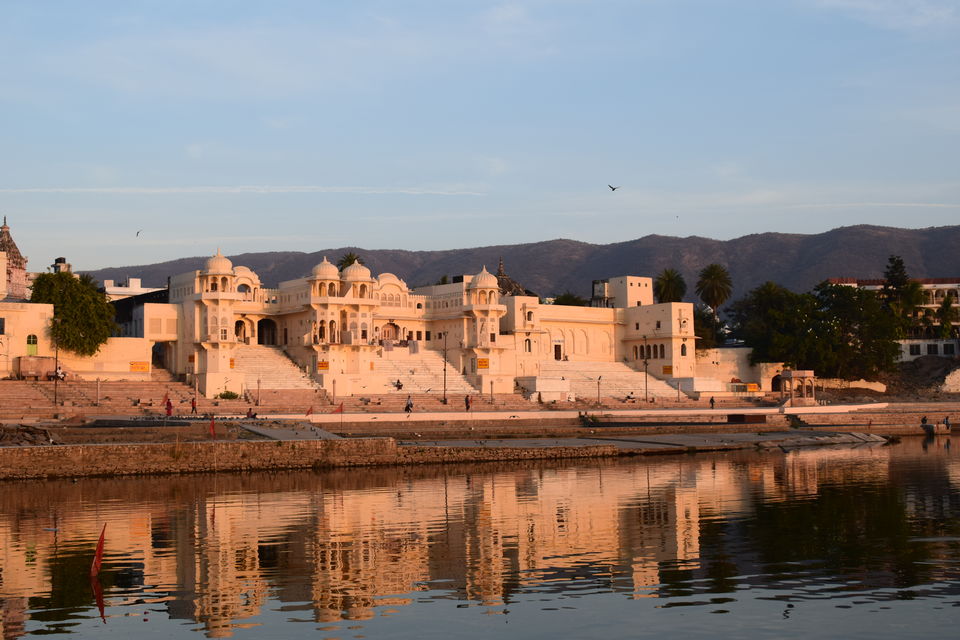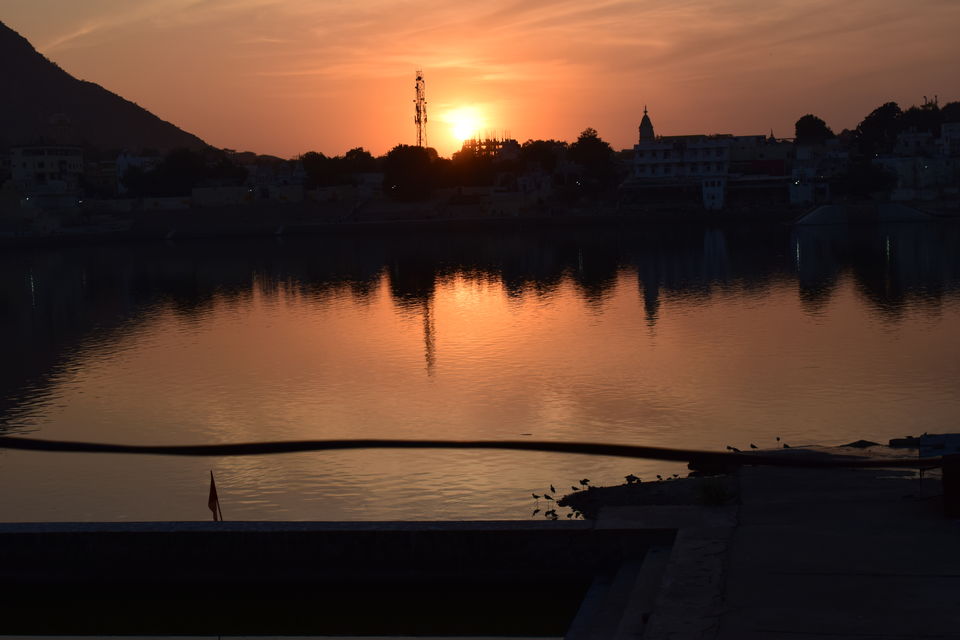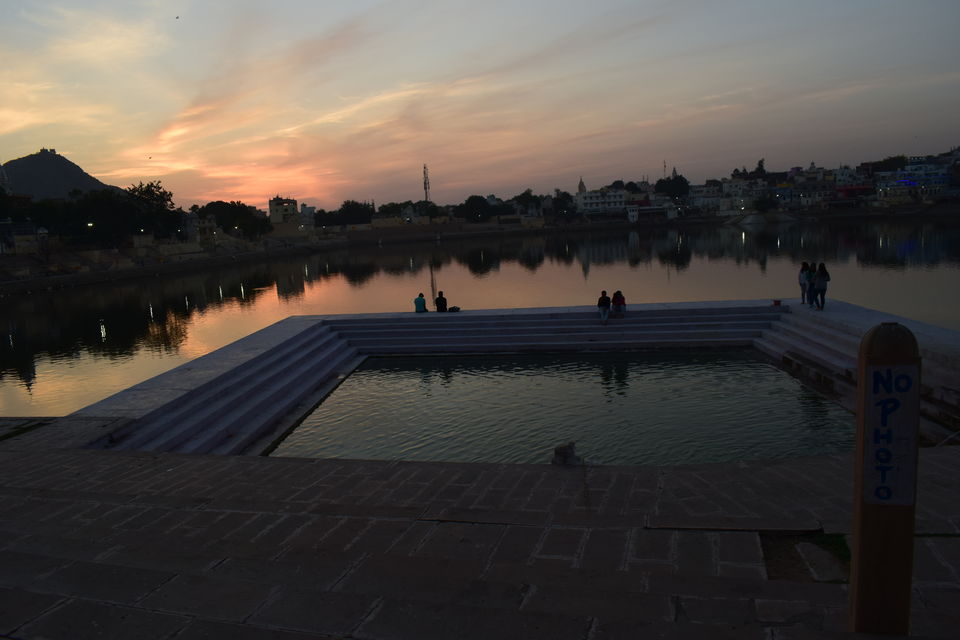 Day 2, i spent this day just roaming around the town and visited parvati temple which is on a hill top and little far from the city center but i decided to walk the distance which was around some 2kms after reaching the hill there were 2 options a cable car and steps as i was in no mood to walk again i opted for cable car which costed me 100 rupees for the round trip, after witnessing the sunset from the hill top i was back to the hostel again.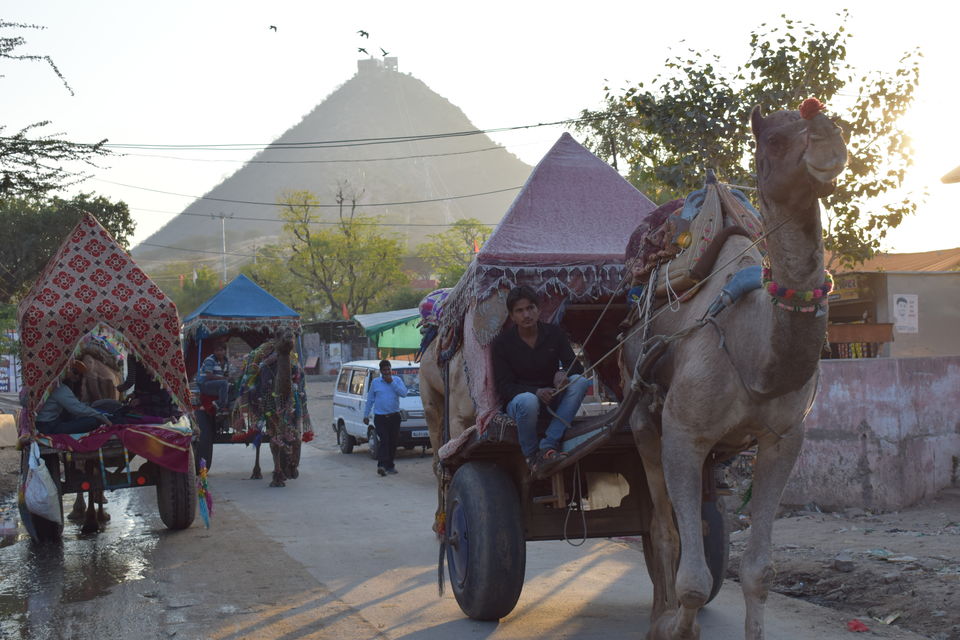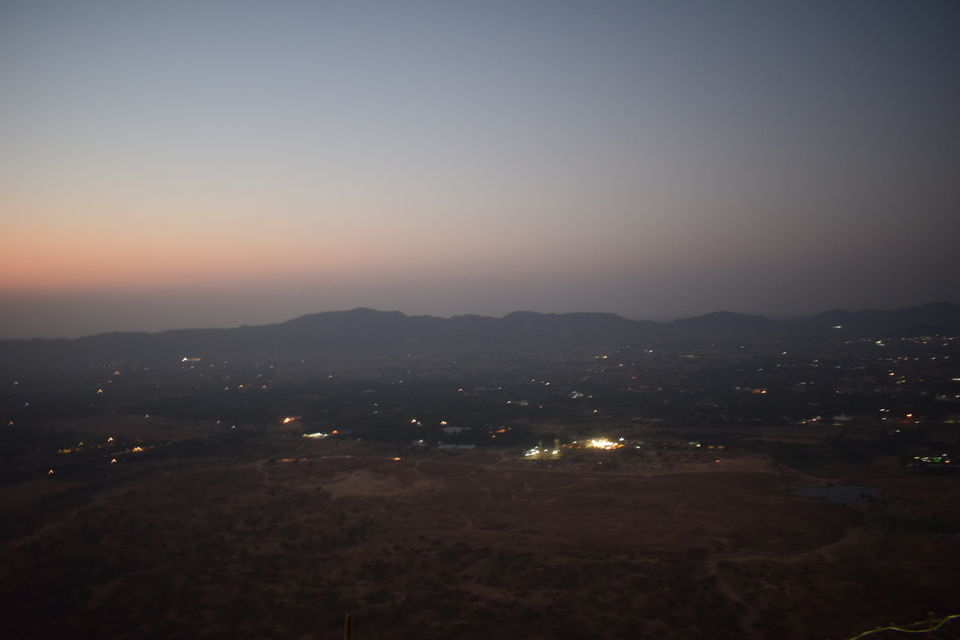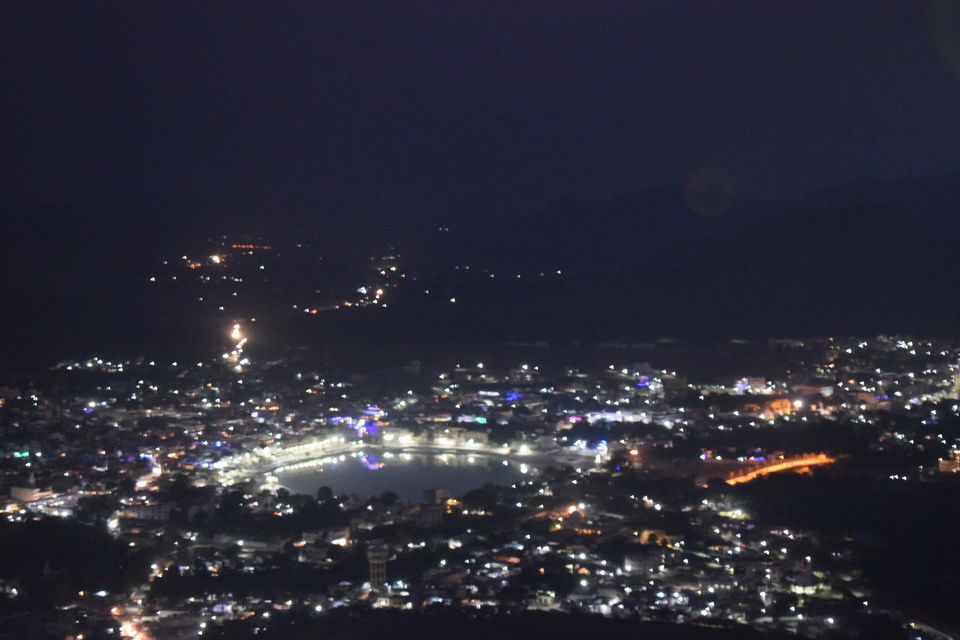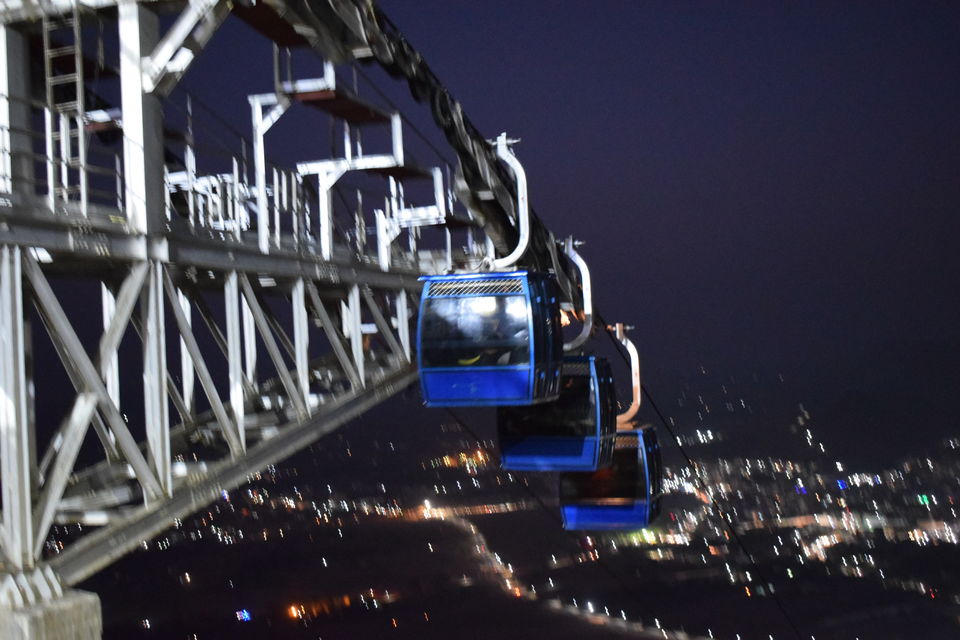 The best part of staying in hostels is new friends, so there was a guy from england next to me and we decided to rent a bike and visit Aloo baba,this guy is so fun that he is having only boiled potatoes for the last 45 years in his diet and nothing else.The place was 15kms from pushkar but it took an hour to reach there because of the road. The baba was too friendly and if you have any questions regarding anything you can ask him and he will answer and yeah, we did ask him a lot of questions about him, the place and what not everything for an hour and then we decided to leave to ajmer which was only 12kms from there and we've been to famous ajmer dargah spent some time there and i started to jaisalmer at night around 10pm. the fare was 800 rupees
After a overnight journey, from pushkar i got down at 6AM in jaisalmer,it was a freezy morning(around 15degrees),as ive booked my hostel already i decided to walk to the hostel which was around 2kms from the place where i got down. It was a little hard to find m hostel without maps in my hand but after a 30mns walk through tiny streets i finally got into the hostel it was HOSTEL LA'VIE it is a very beautiful hostel the interiors give you the perfect Jaisalmer vibe.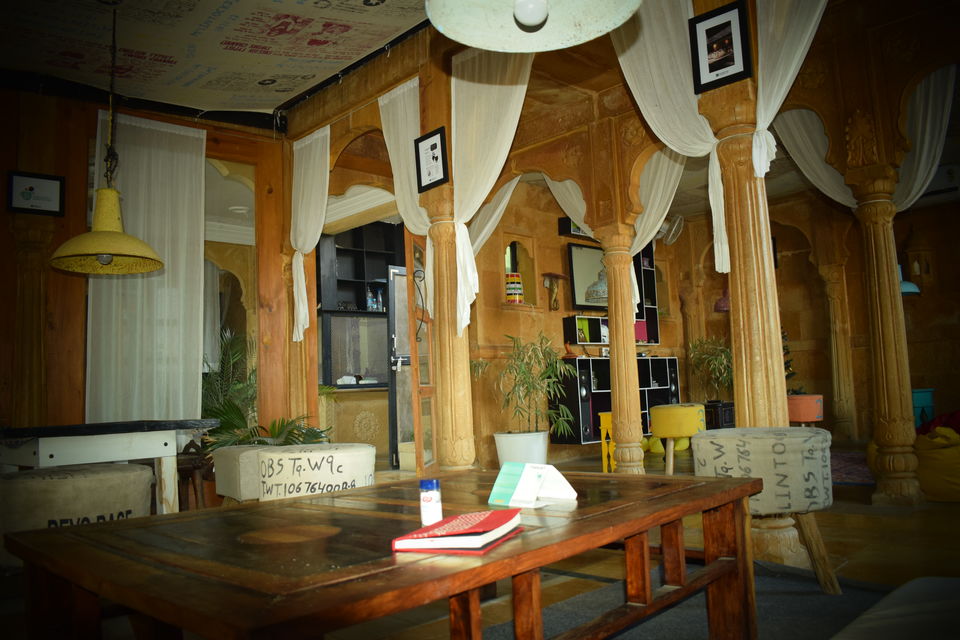 As the checkin time was around 11Am i had around 3hrs before i can check in to my drom,so i got ready quickly had some break fast in the hostel itself and decided to take a walk through the narrow streets of jaisalmer between all those rustic buildings.
my plan was to explore the city today and head to the Dunes on the 2ndday i.e.,31stdecember,so i headed directly to the hostel and left to Jaisalmer fort around 12pm it was a 15mns walk from the hostel,the fort was over crowded,as it was a new year weekend.But the views from the fort make you forget about the crowd around you.The fort is so big and the views are so great that it takes you some 3hrs to explore the whole fort,there are some awesome cafes and small temples also inside the fort where you can get some good food.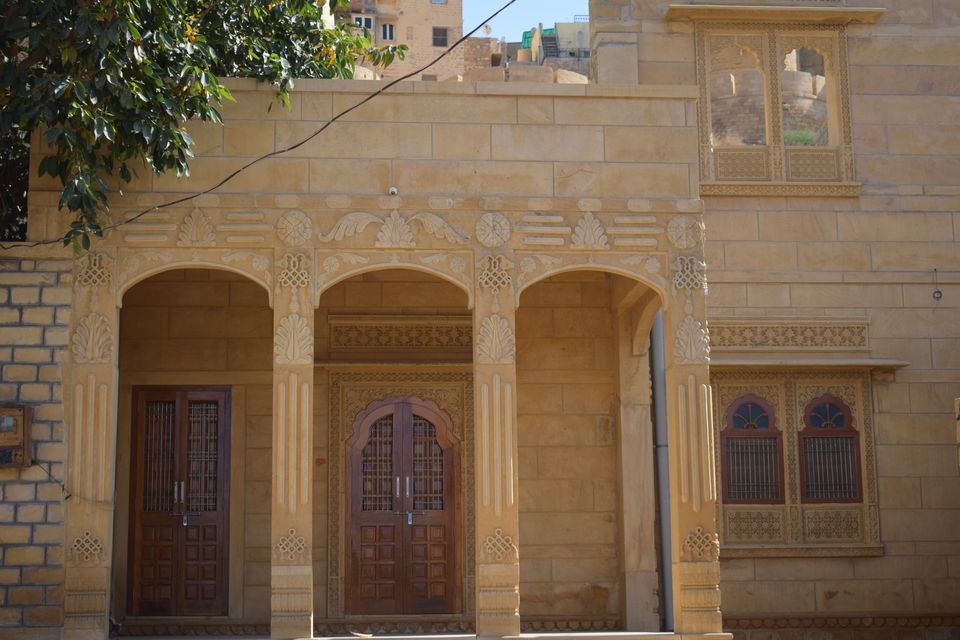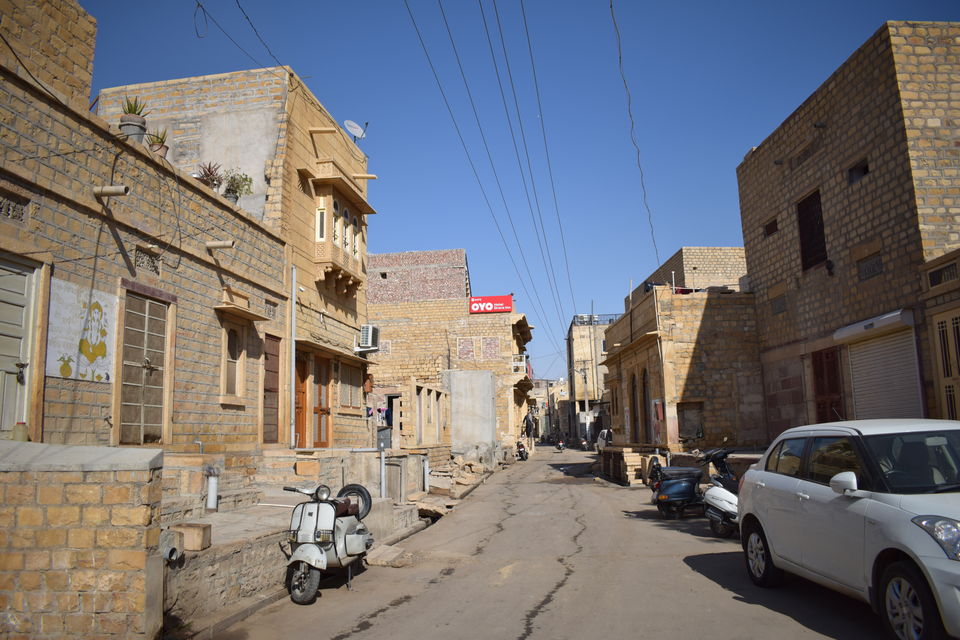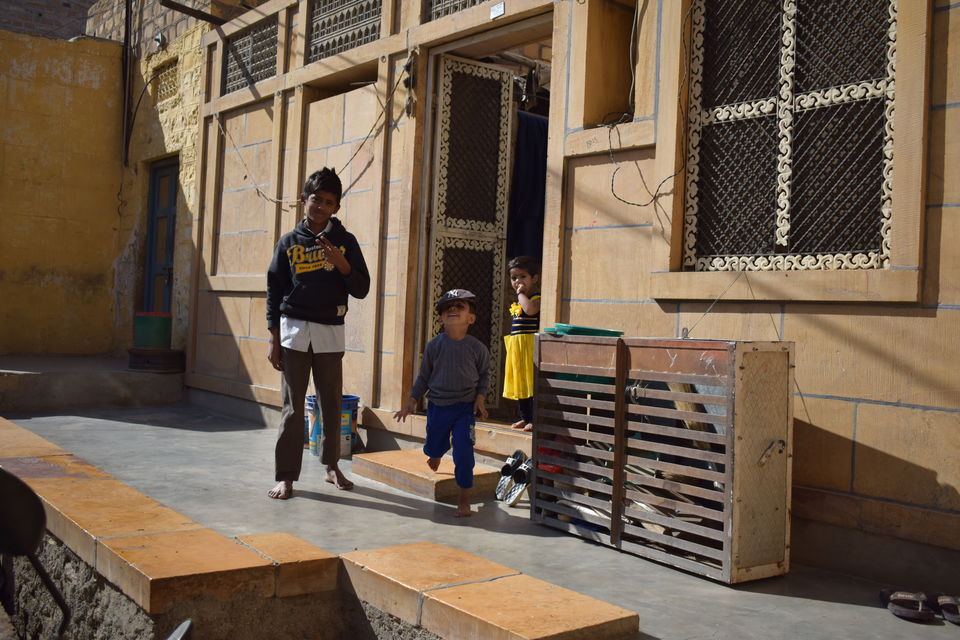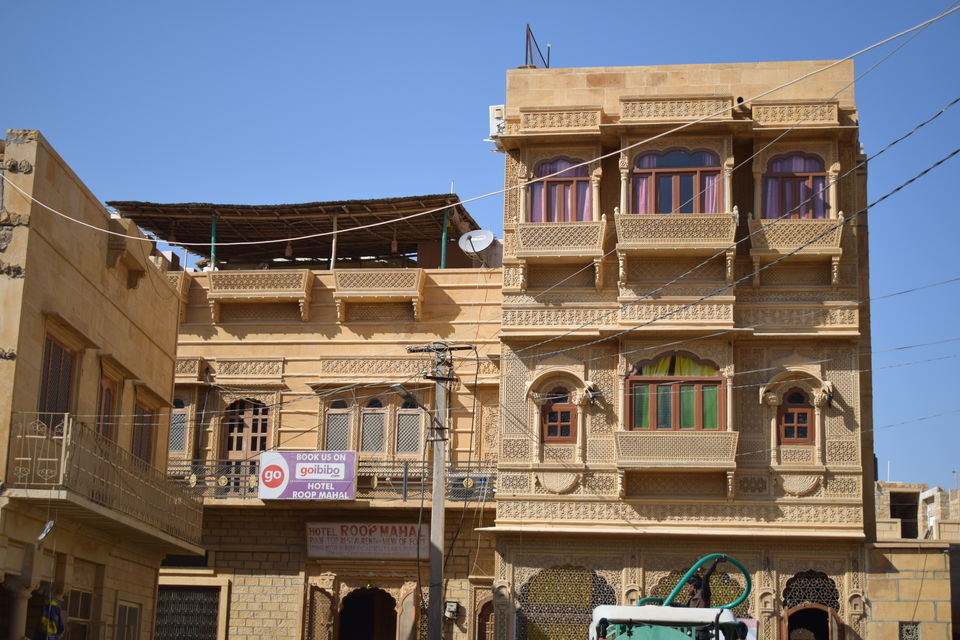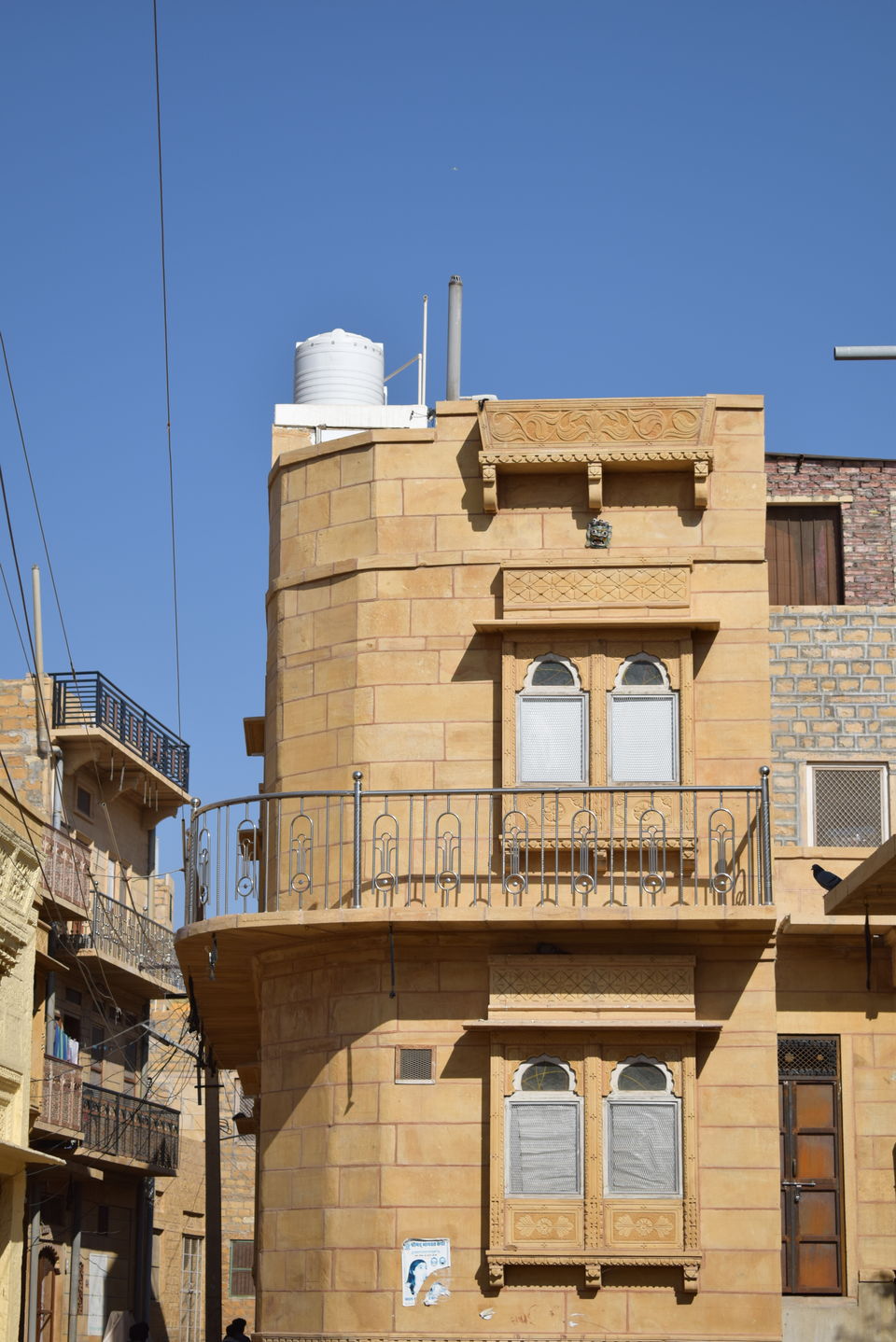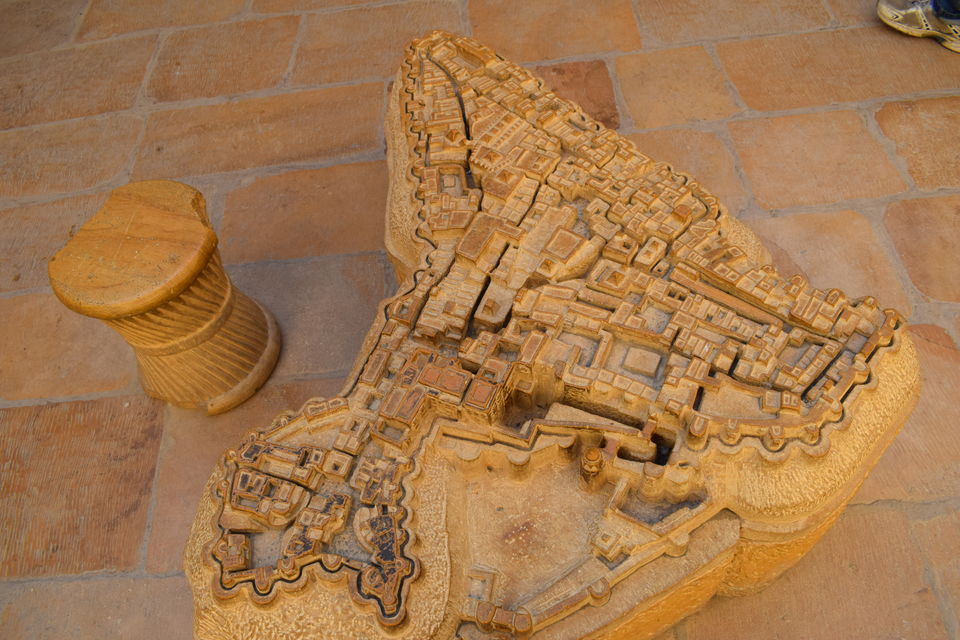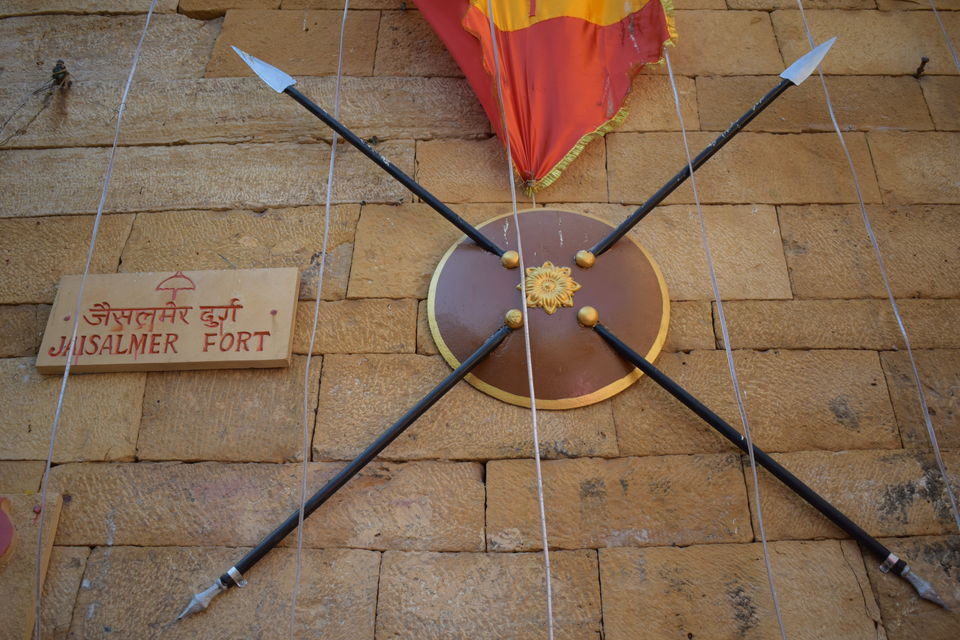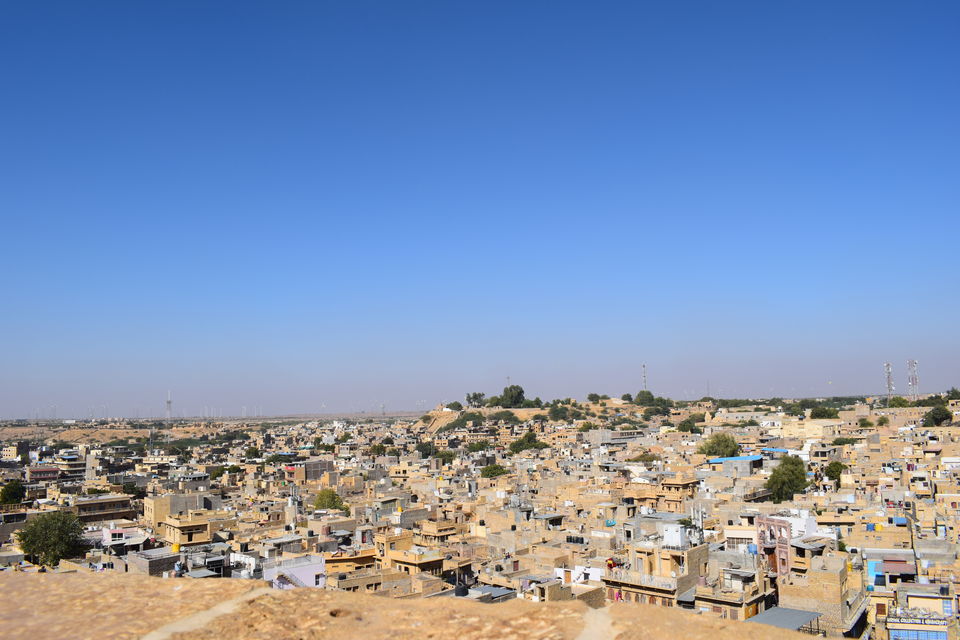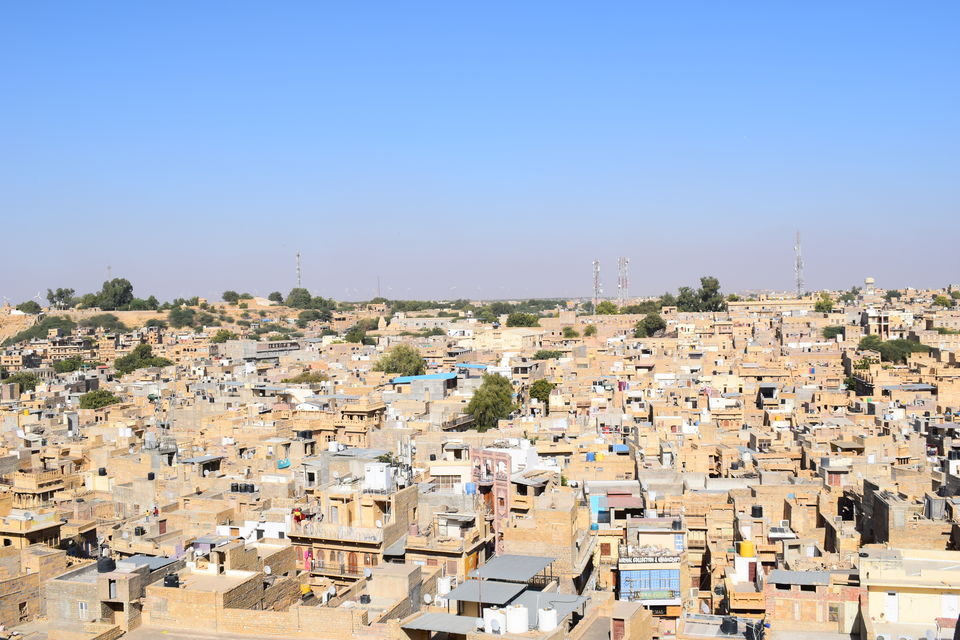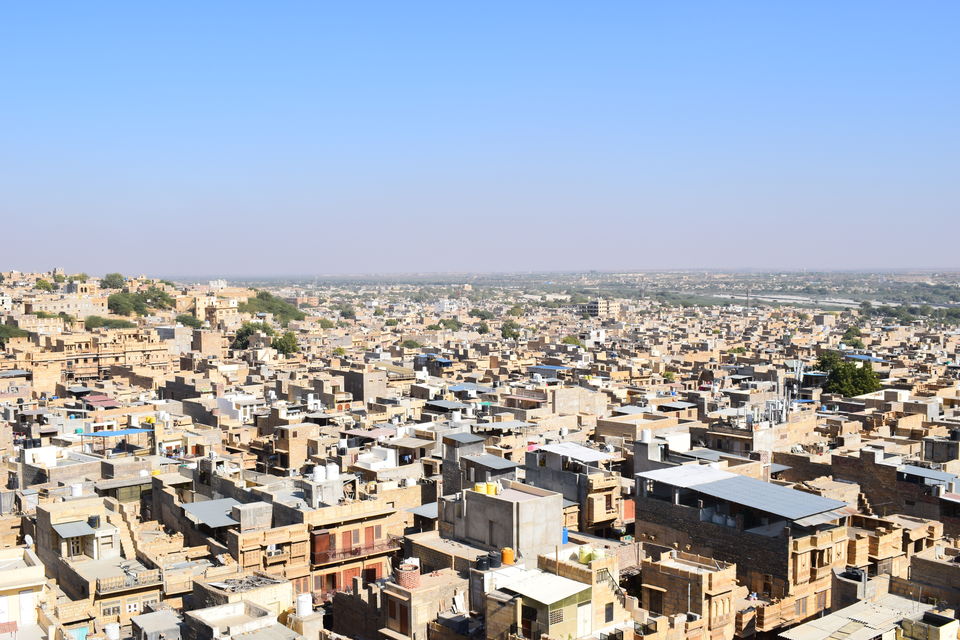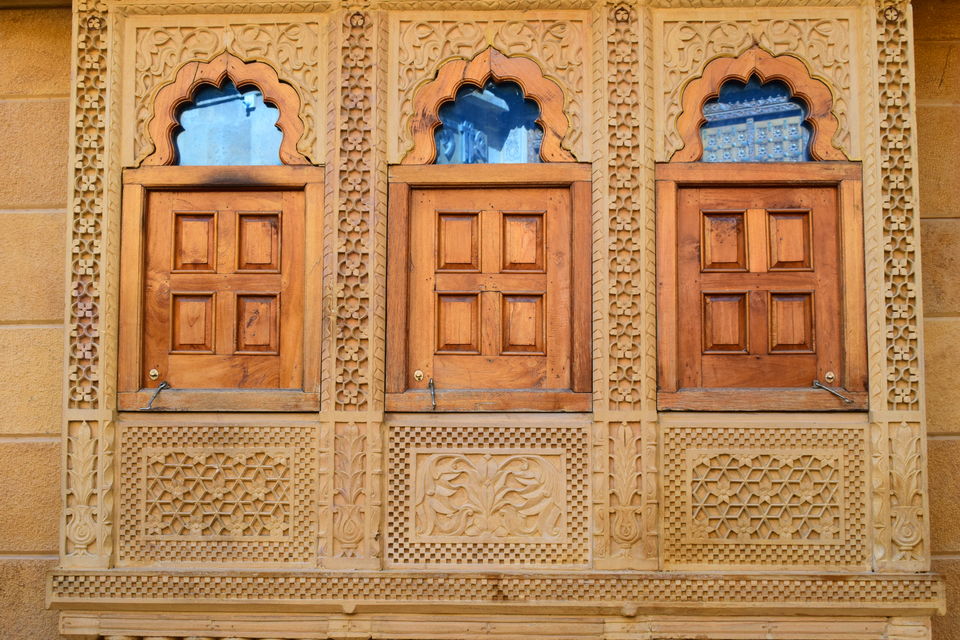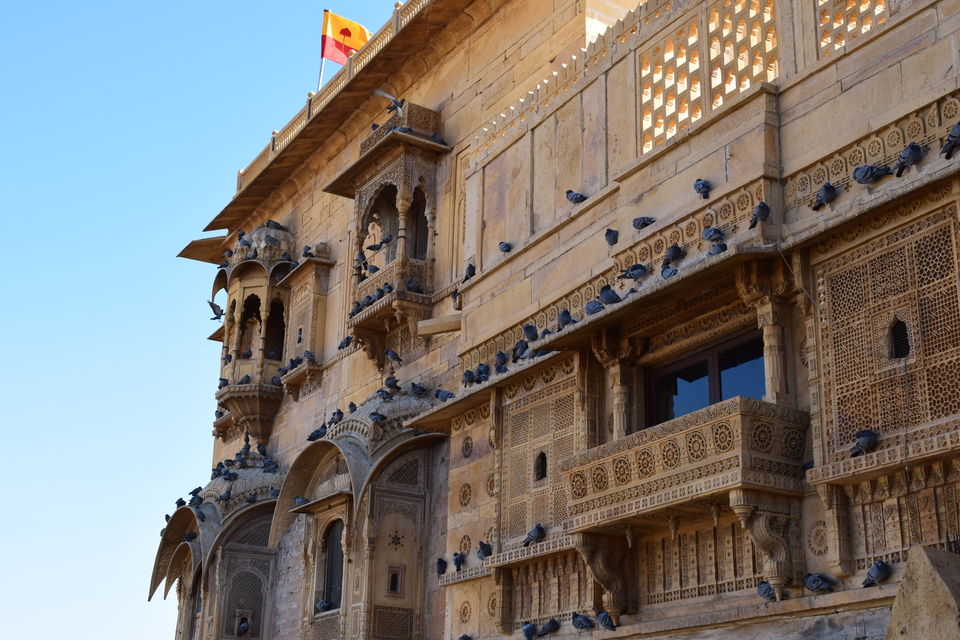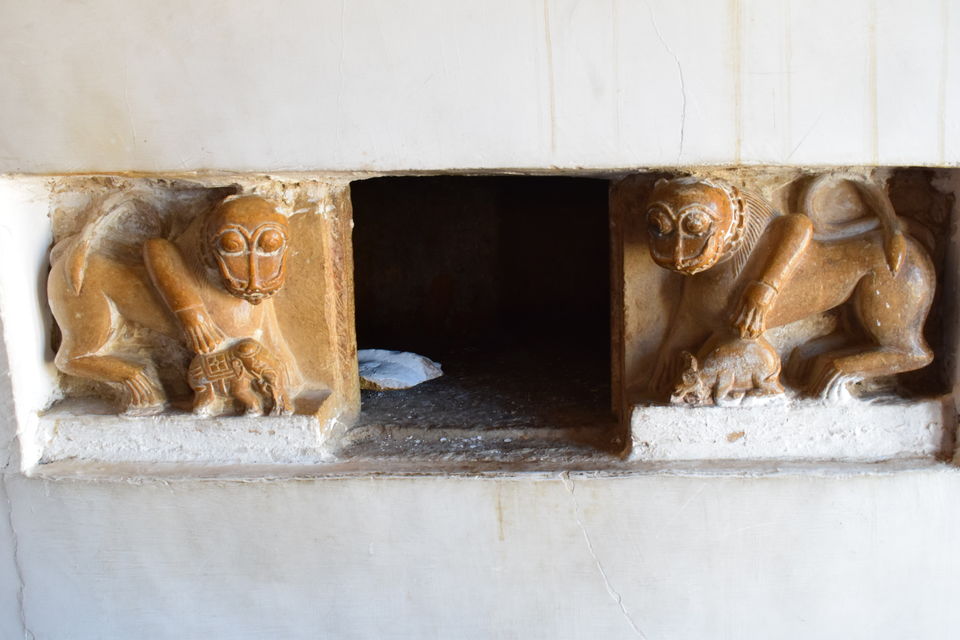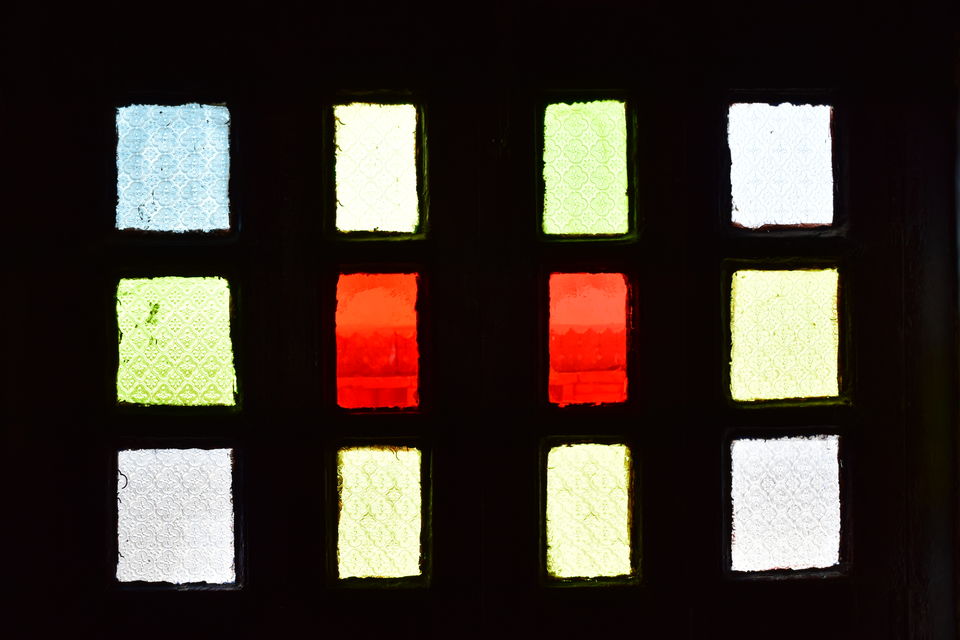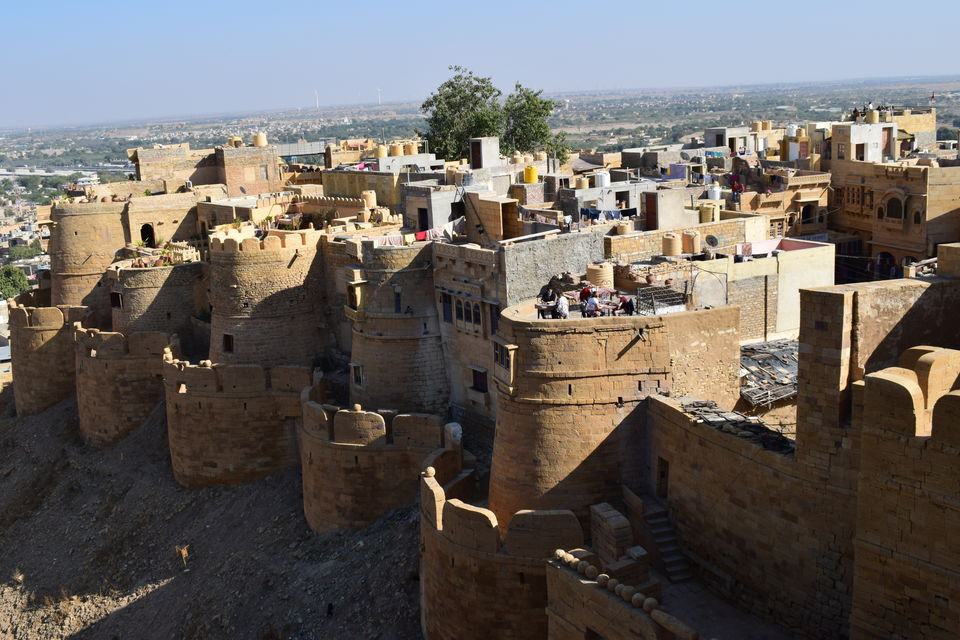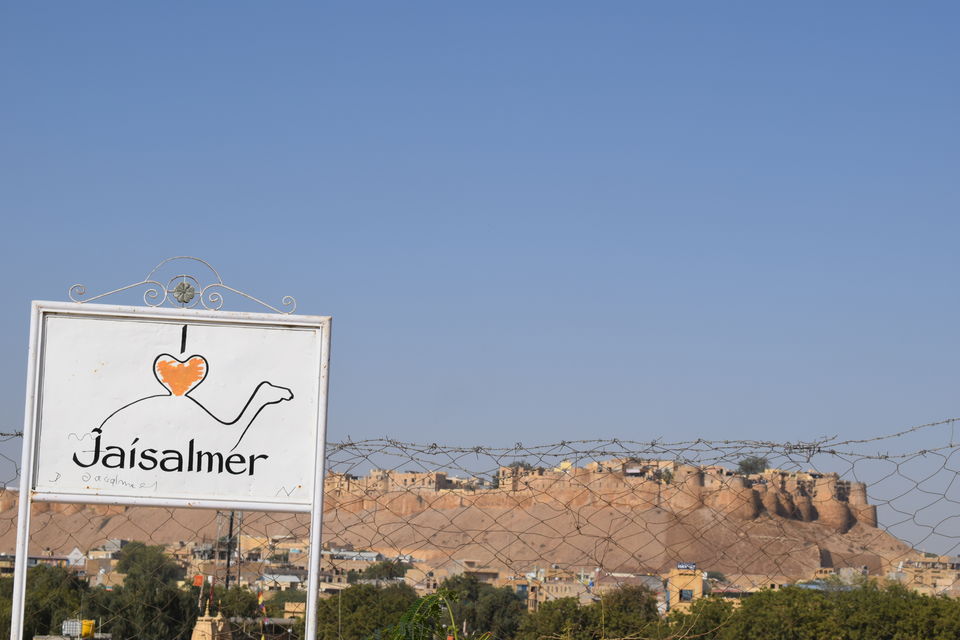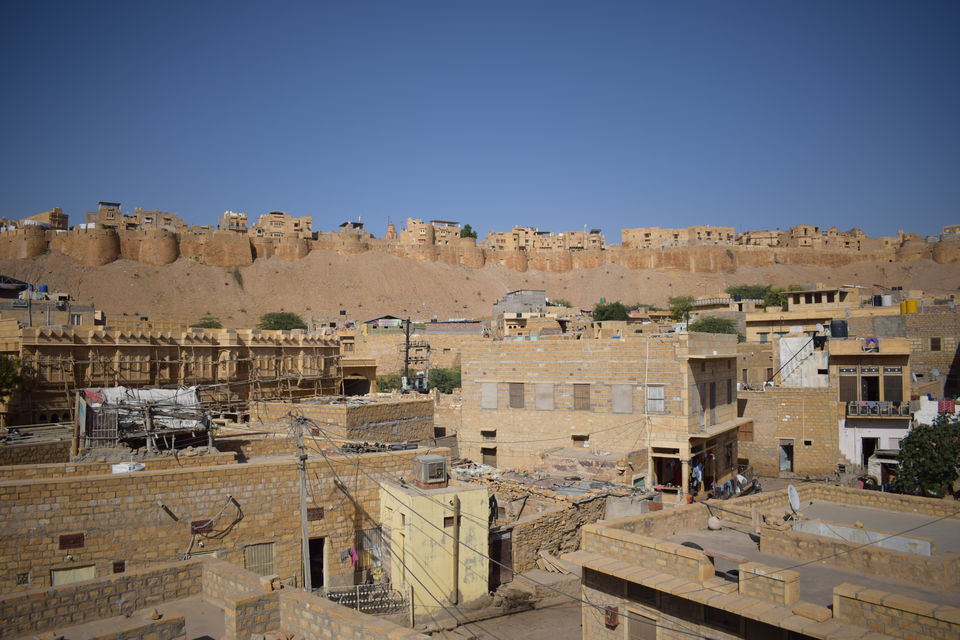 After spending almost 3hrs in the fort i headed back to the hostel took some rest,and decided to explore the city on my own and also wanted to visit the Gadsar lake which was 3kms from the hostel.So i decided to take a walk so that i can explore the city too.And that was the best decision,this walk just changed my entire perspective of this city.As many say Rajasthan is not just about the places it is about the people and culture.So i reached Gadsar lake after a 30mins walk clicking lots of photos of people and the places.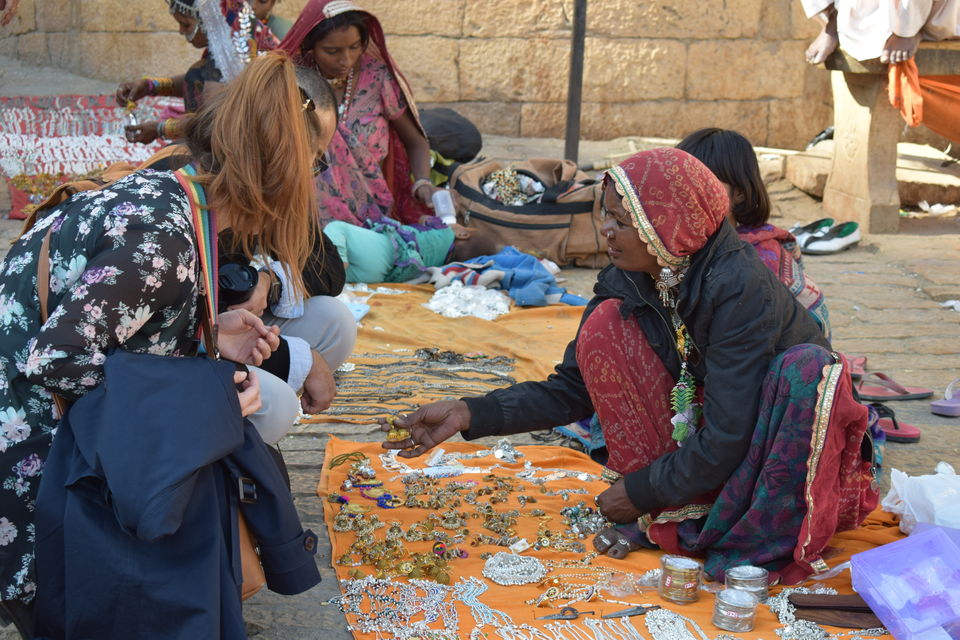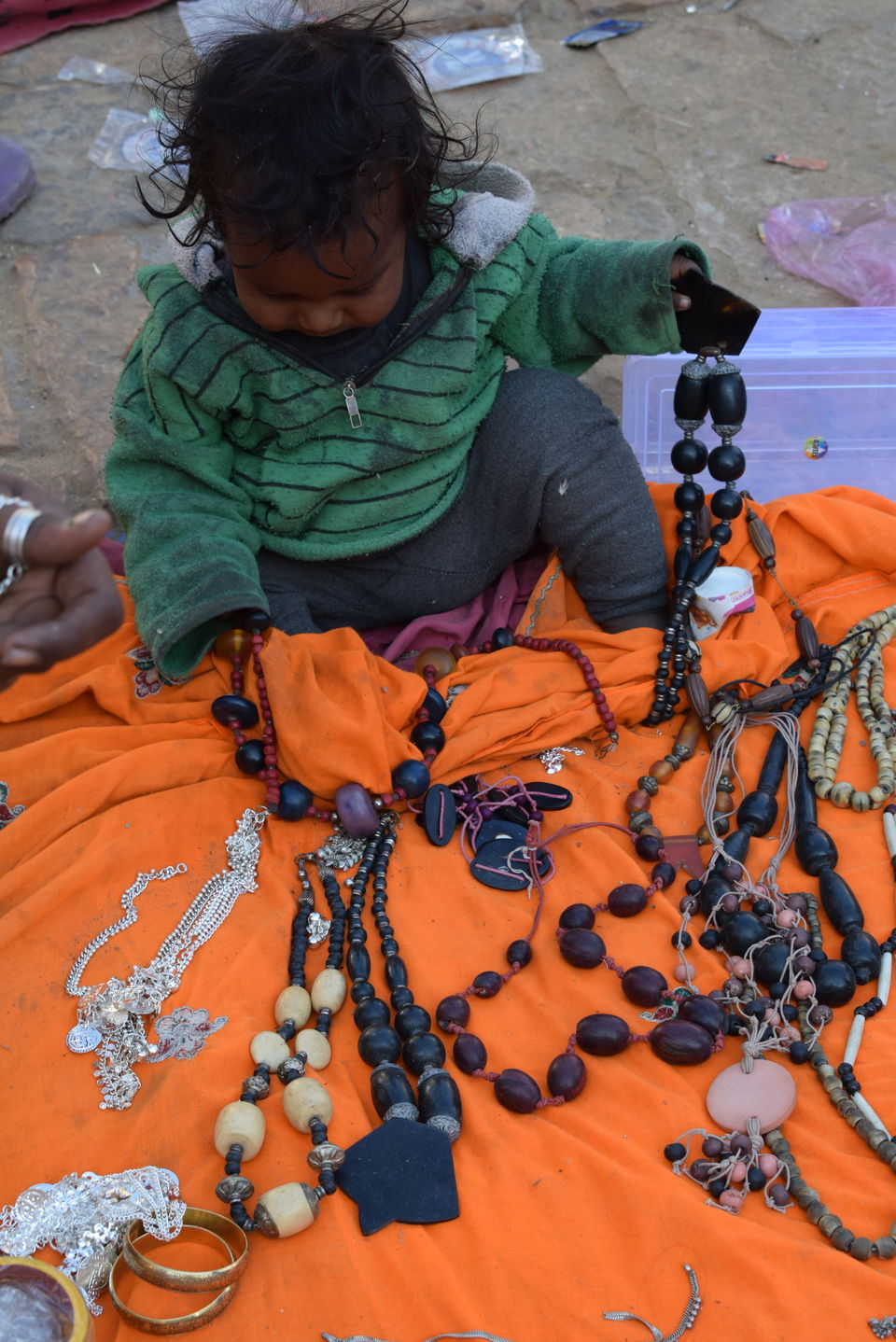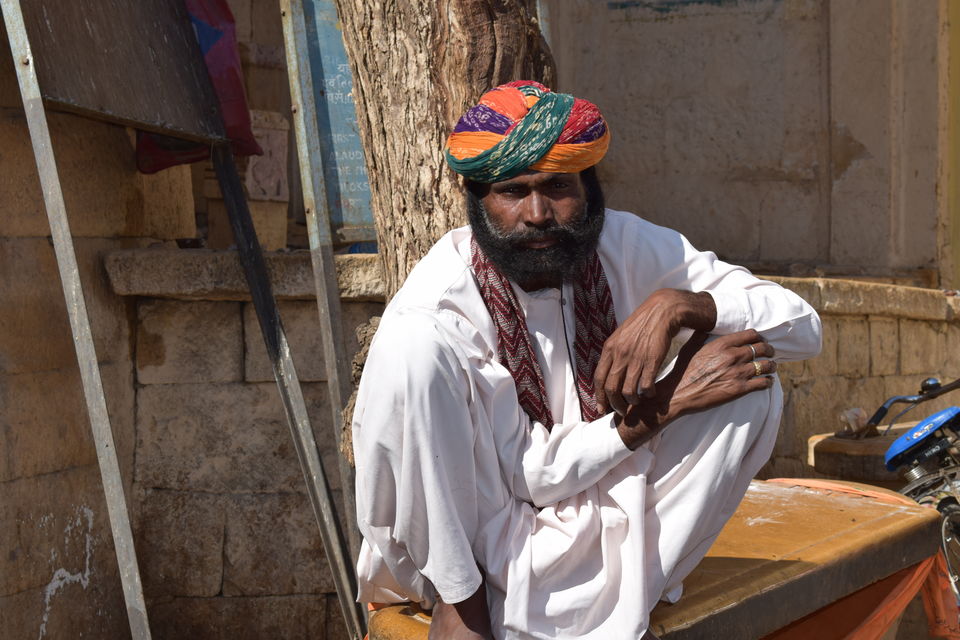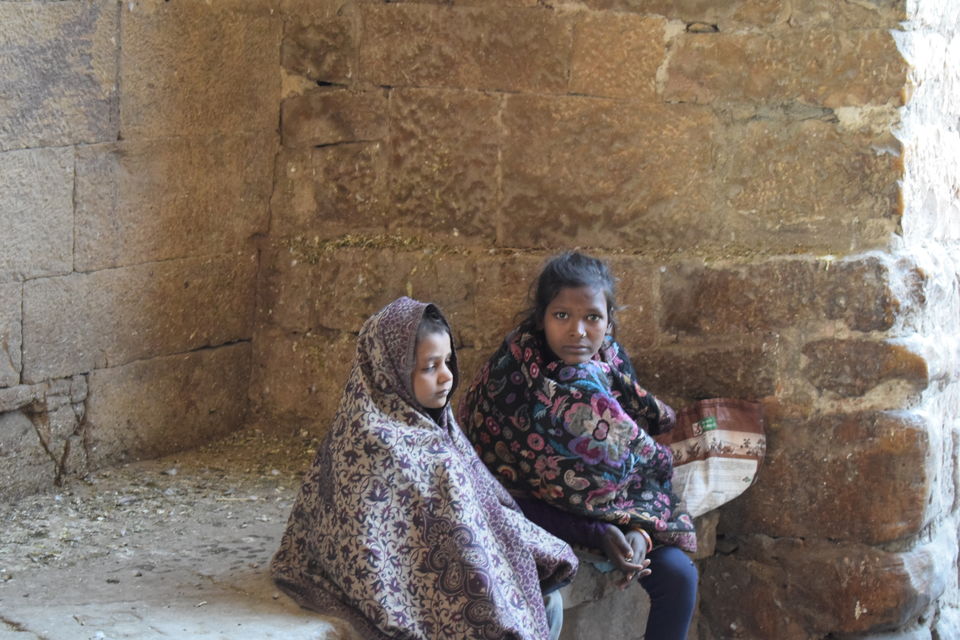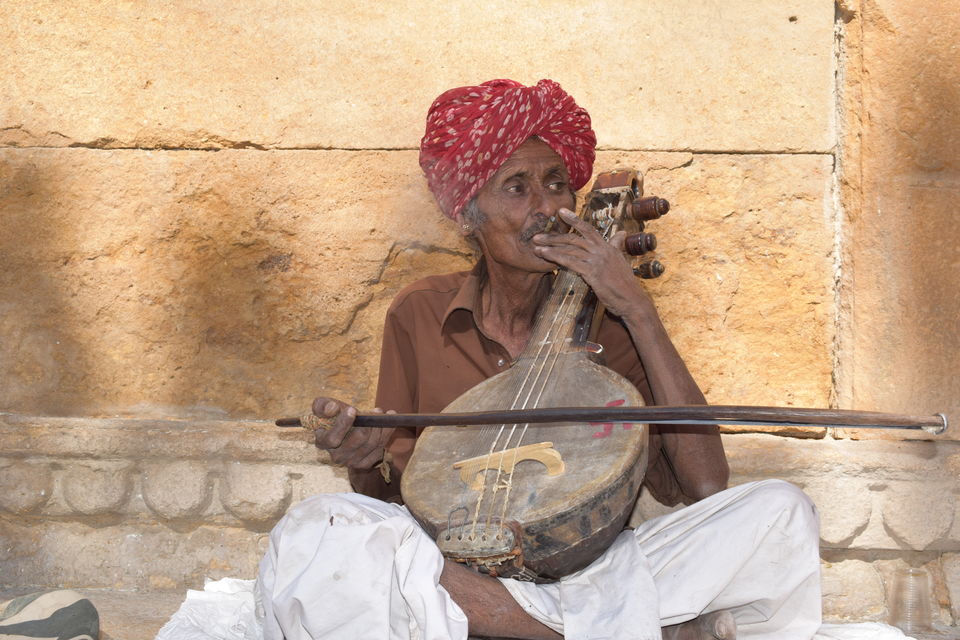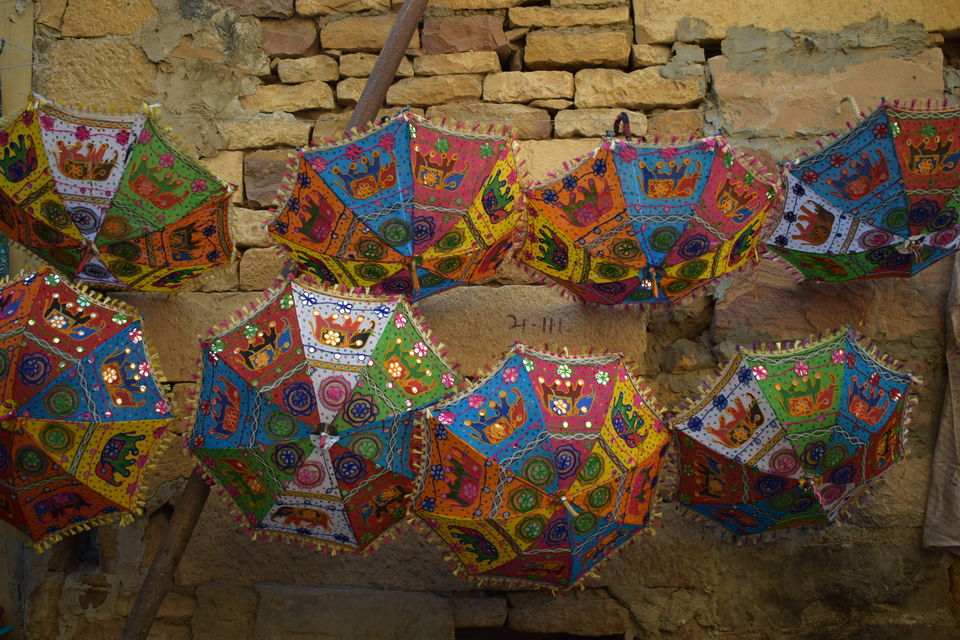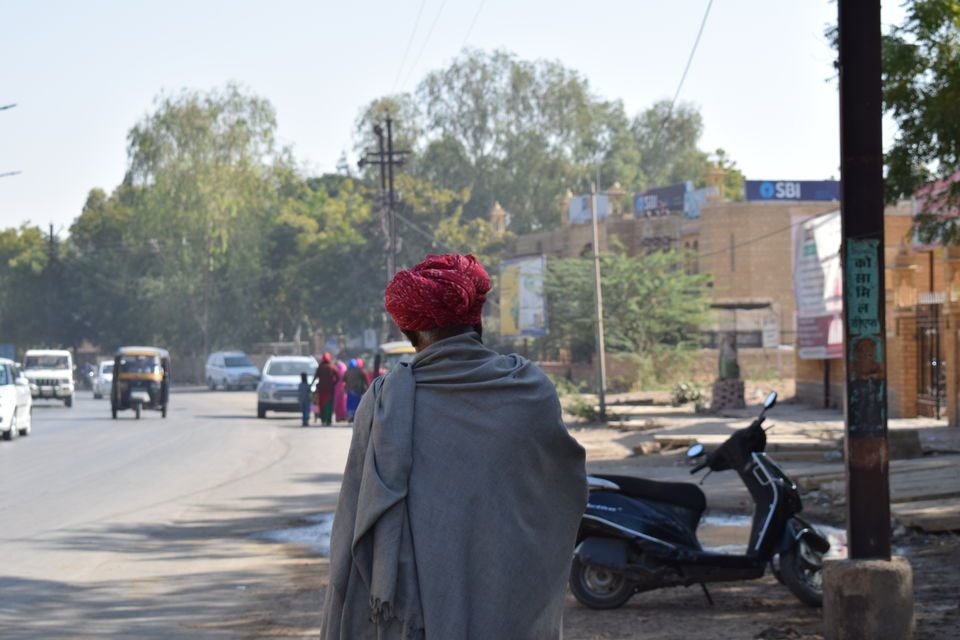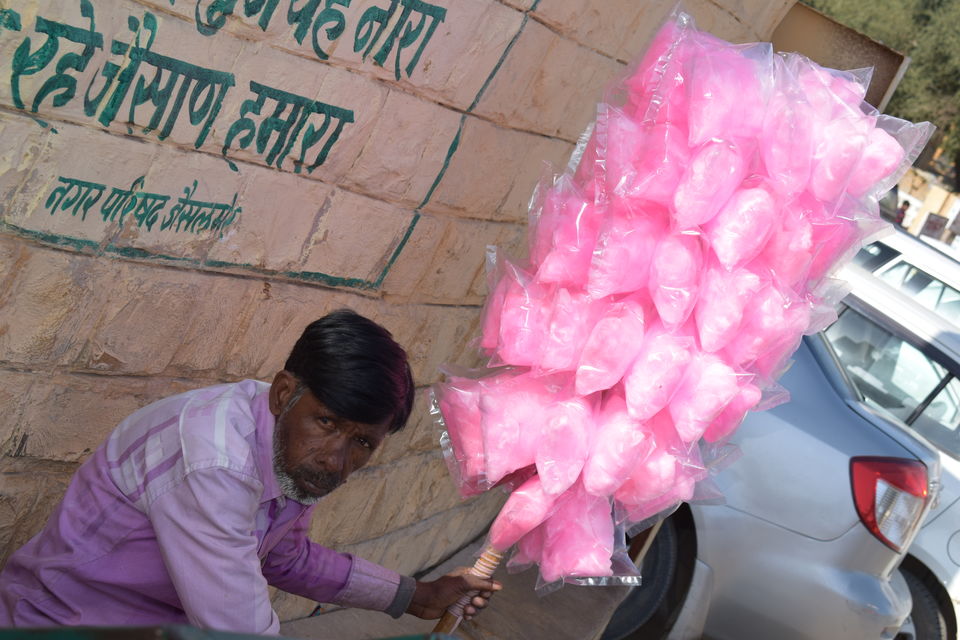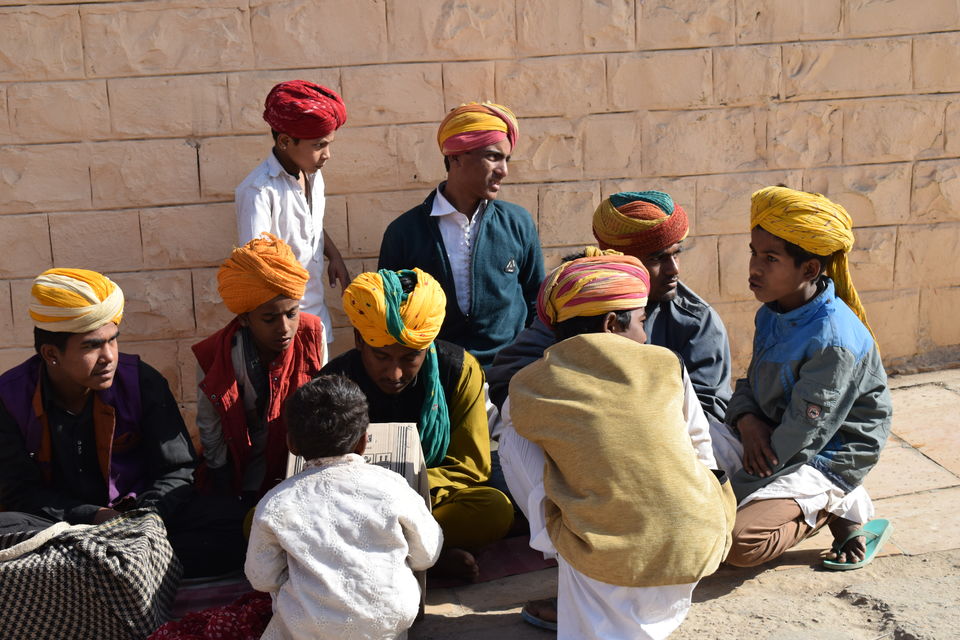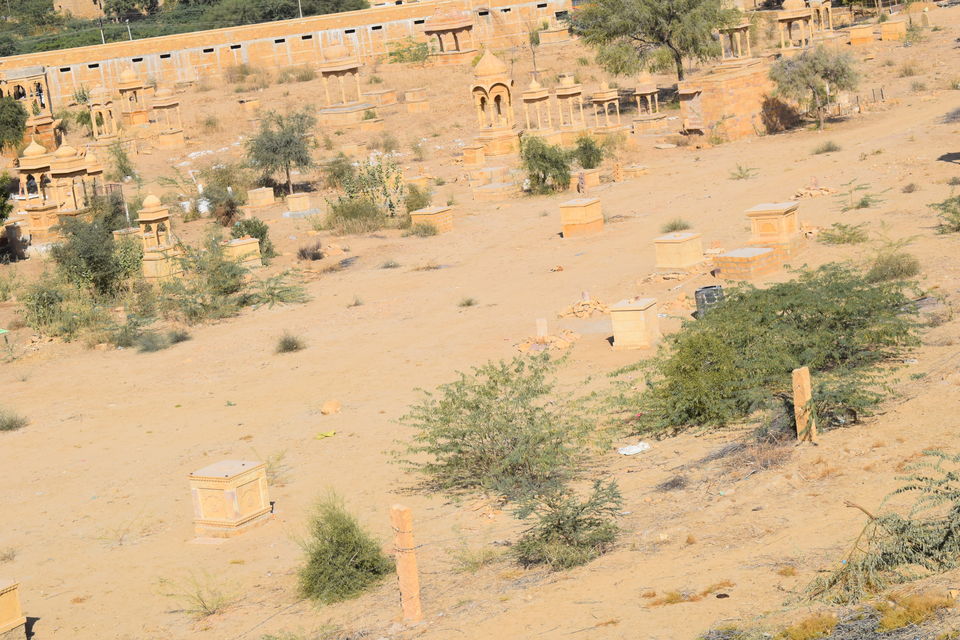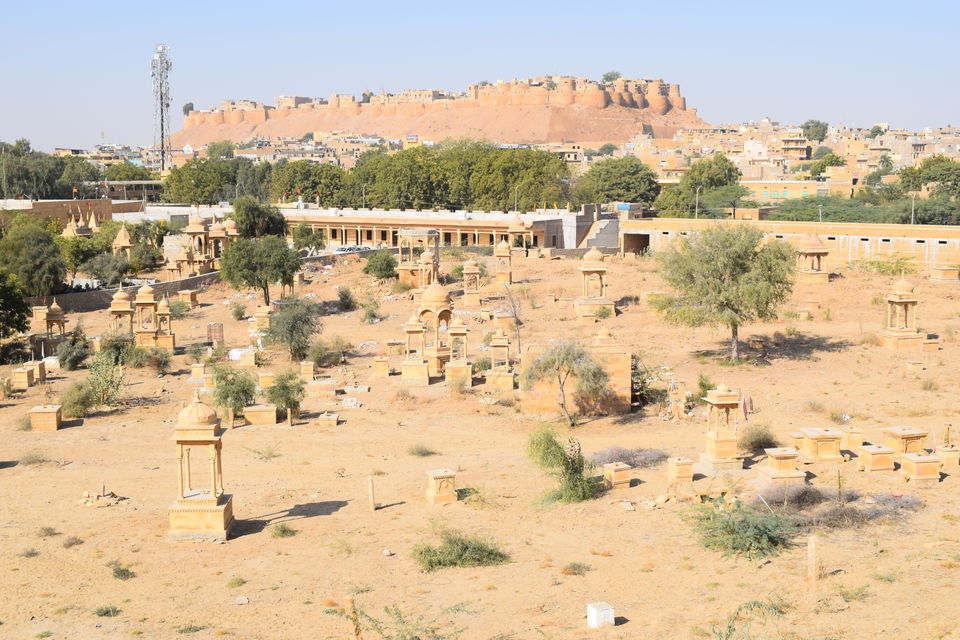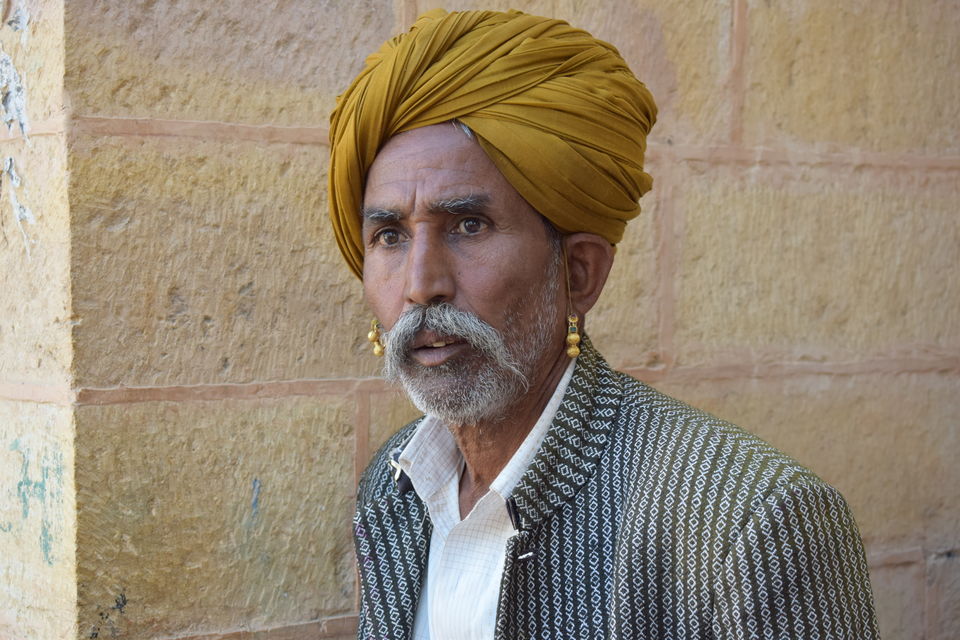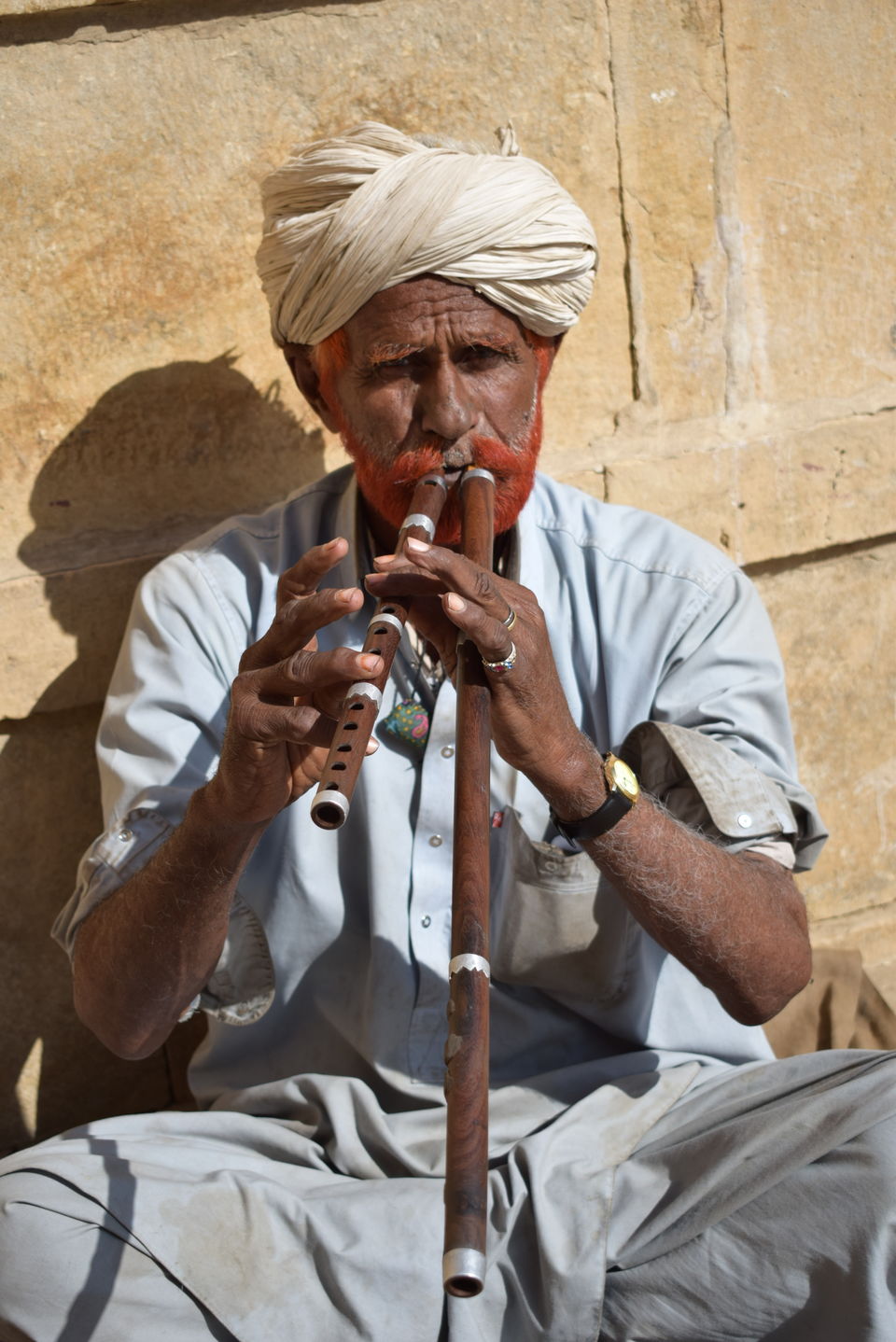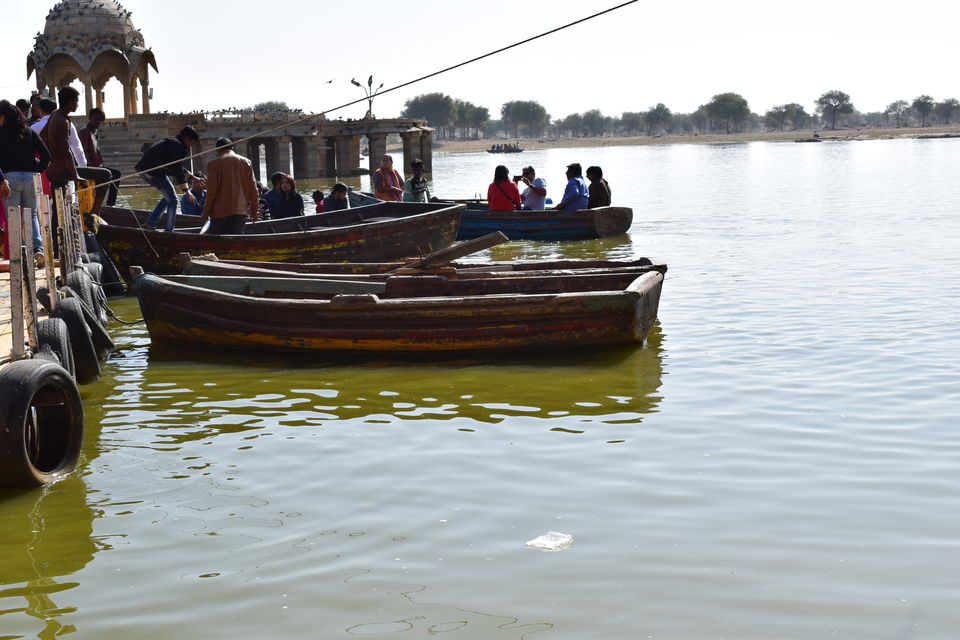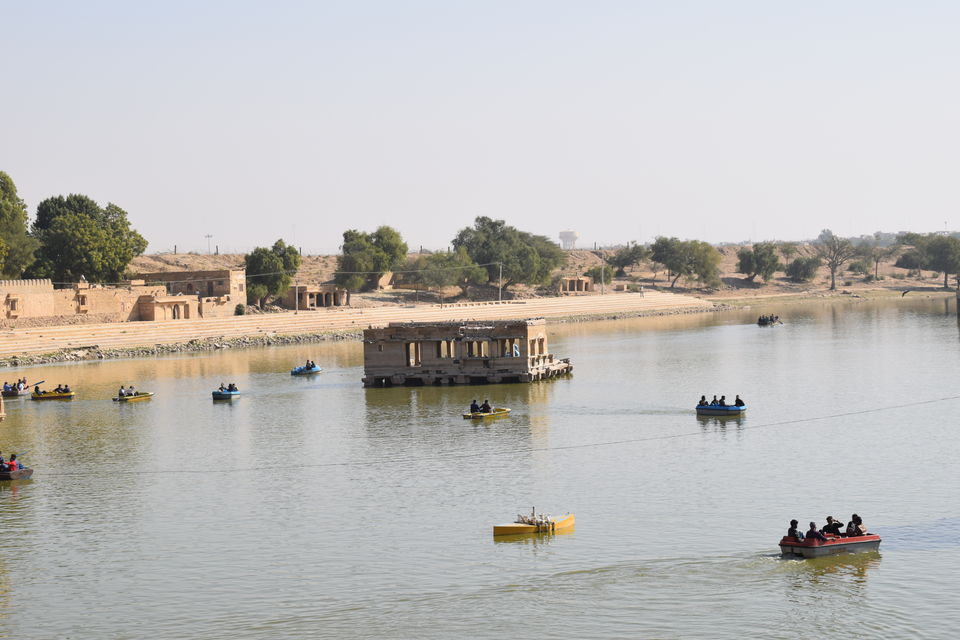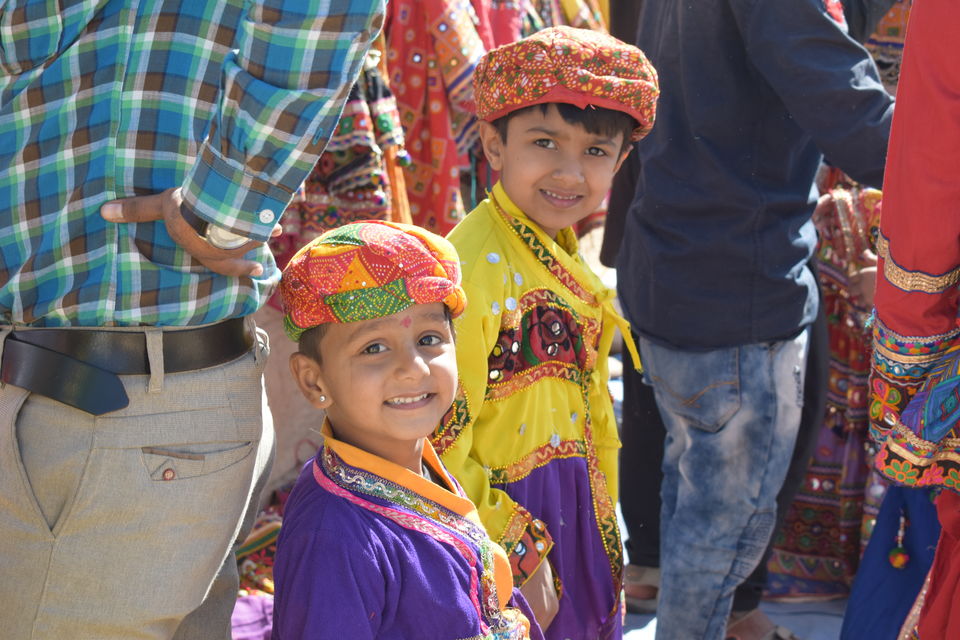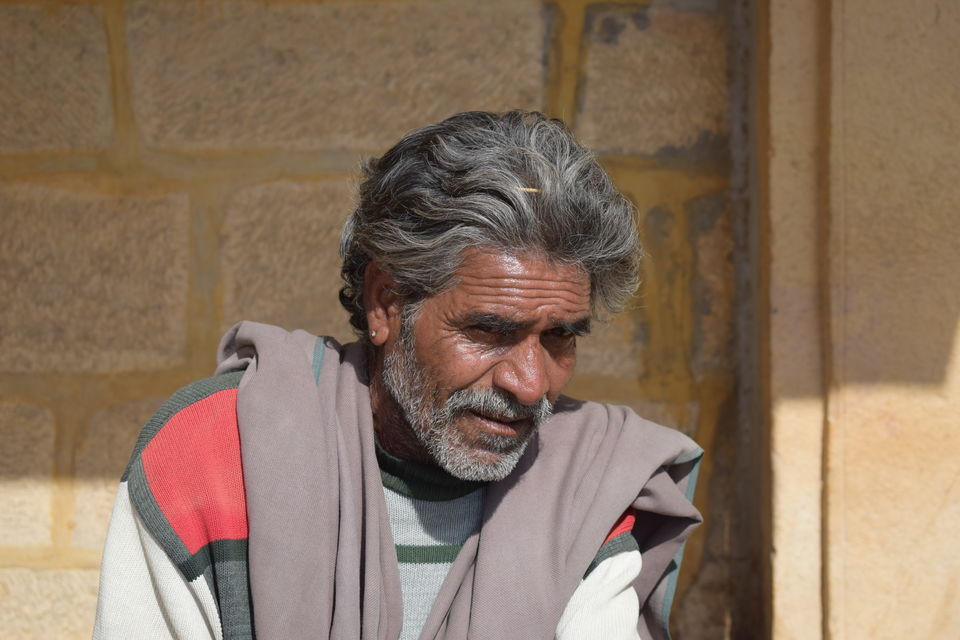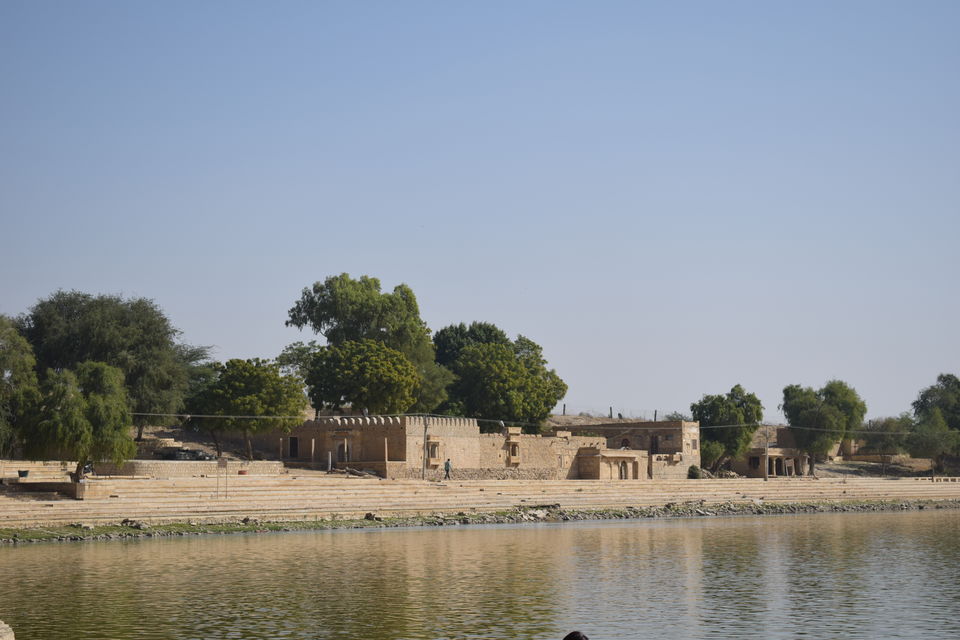 So with lot of memories ive reached my hostel late in the evening,i headed straight to the common room made some friends and the hostel had a movie night.The hostel itself was offering Desert safari and camping but as i have booked everything before,i had to leave this place tomorrow for the desert safari and camping.
After having breakfast at the hostel i had to say bye for all my friends ive made there and left to HOTEL TOKYO PALACE,which costed me 2000rs,with the safari and camping.Ive booked it through Airbnb ,after reaching there ive realsied that only tourists from Japan ,as the name suggests,come there.The host himself was married to a japanese girl,but they were very friendly.i had to wait till afternoon for the safari to begin, there were some 15 of us in the group and i was the only Indian, with out thinking much i made friends with some people.THe hotel staff took us to the dunes in their vehicles and from some point we had to get into the desert on camels,the owners of the camels will do only this for their living.So ive to spend the New Year eve with those camels and their owners,eat what they eat and sleep where they sleep,in the middle of the desert.I was so excited after this breifing from one of them. we have reached dunes after a 45mins rough ride on camels,took small walks,experienced the sunset and theyve served us with camel milk tea,Rice,Dal and maggi for dinner.As it became dark the weather started to freeze, we had a bonfire with traditional folk dance and music from the locals,till it was 12Am. Thats how i welcomed my 2018 in the desert with some 20 strangers and millions of stars in the sky .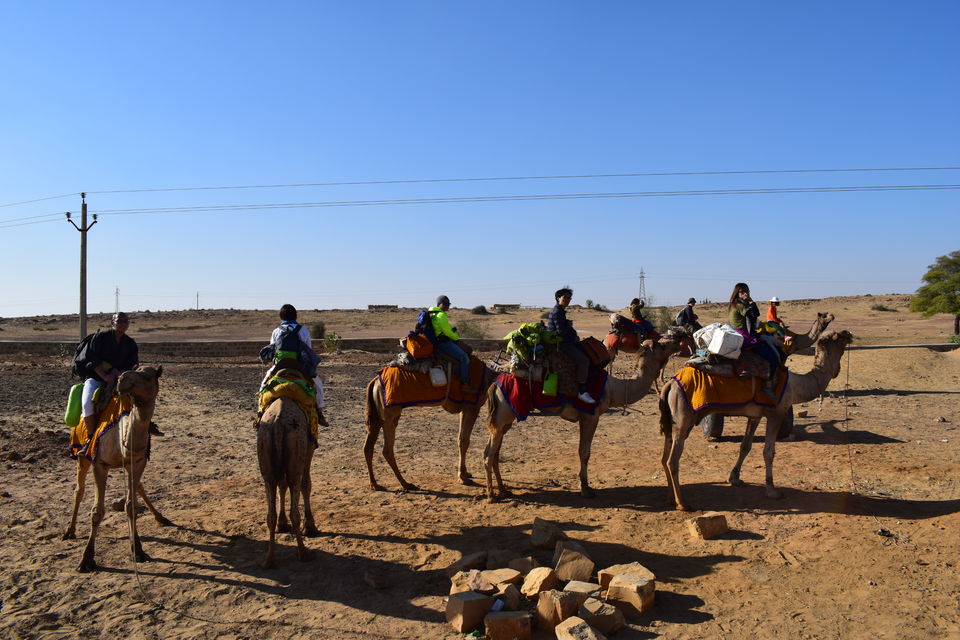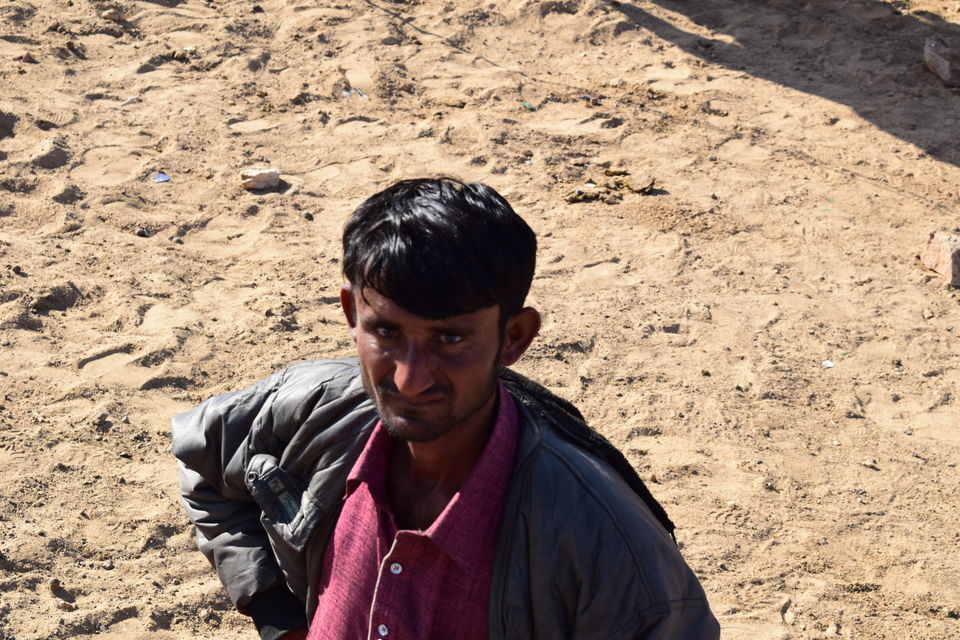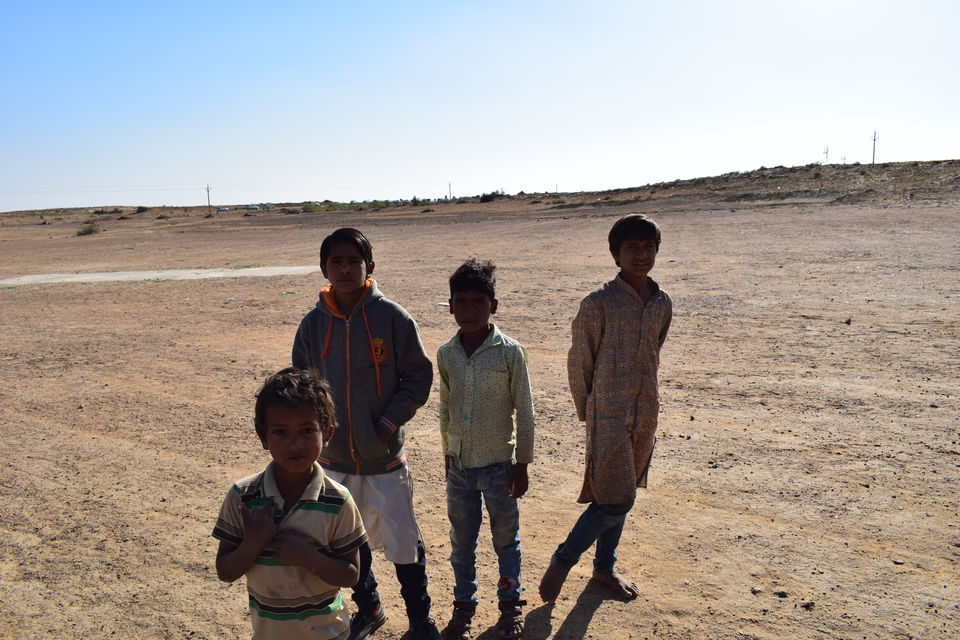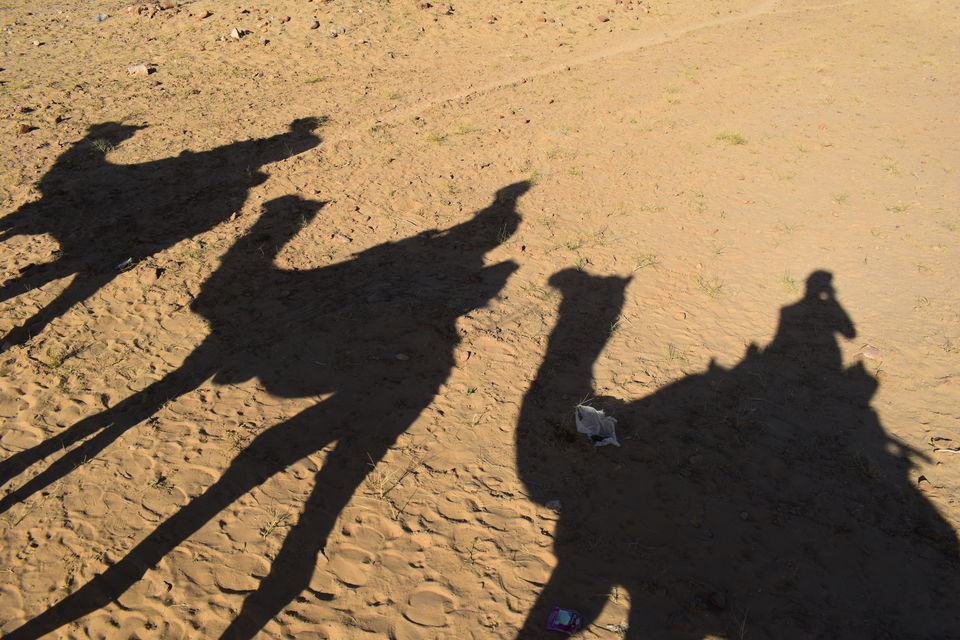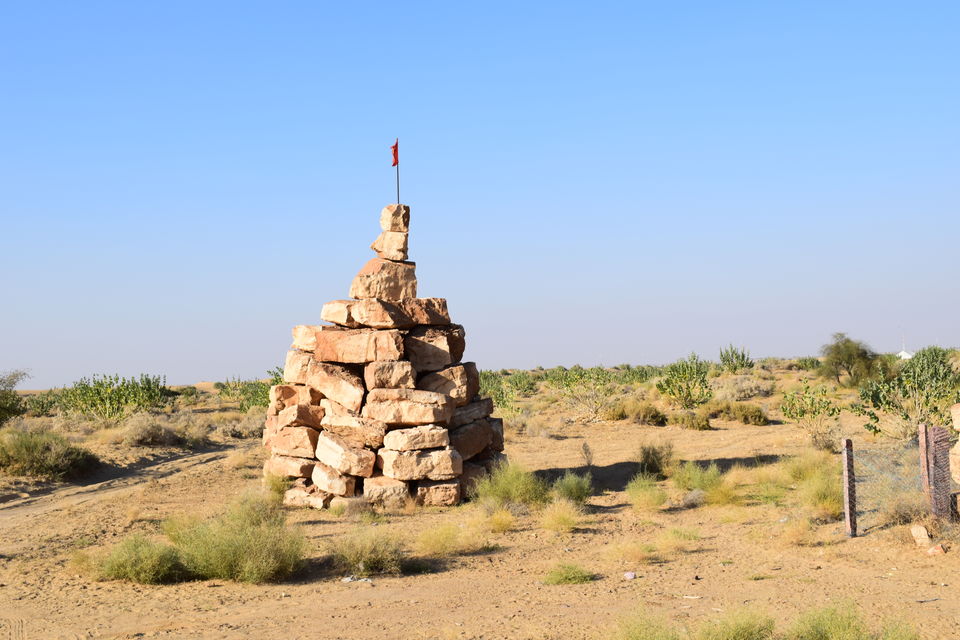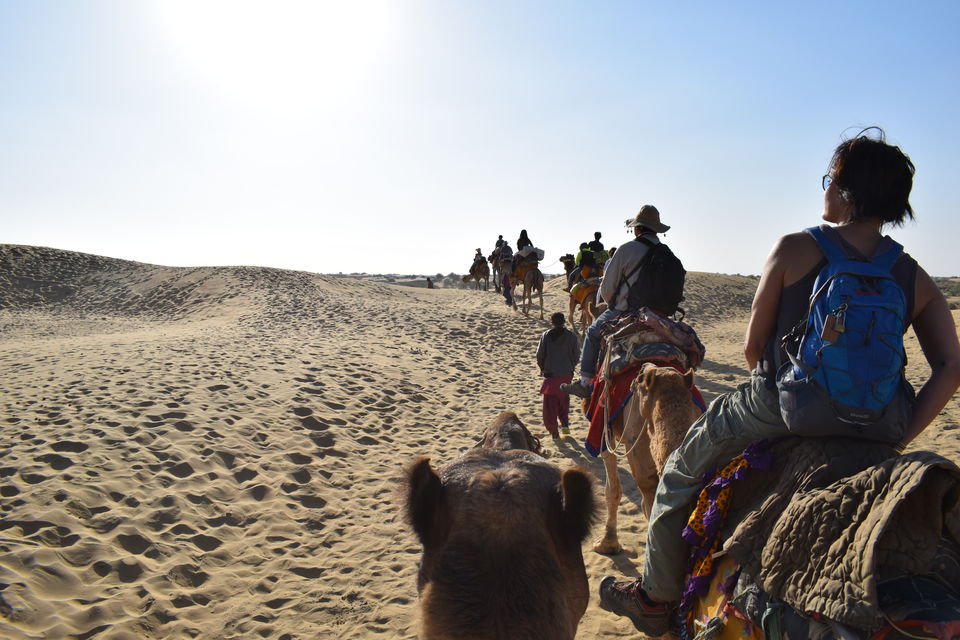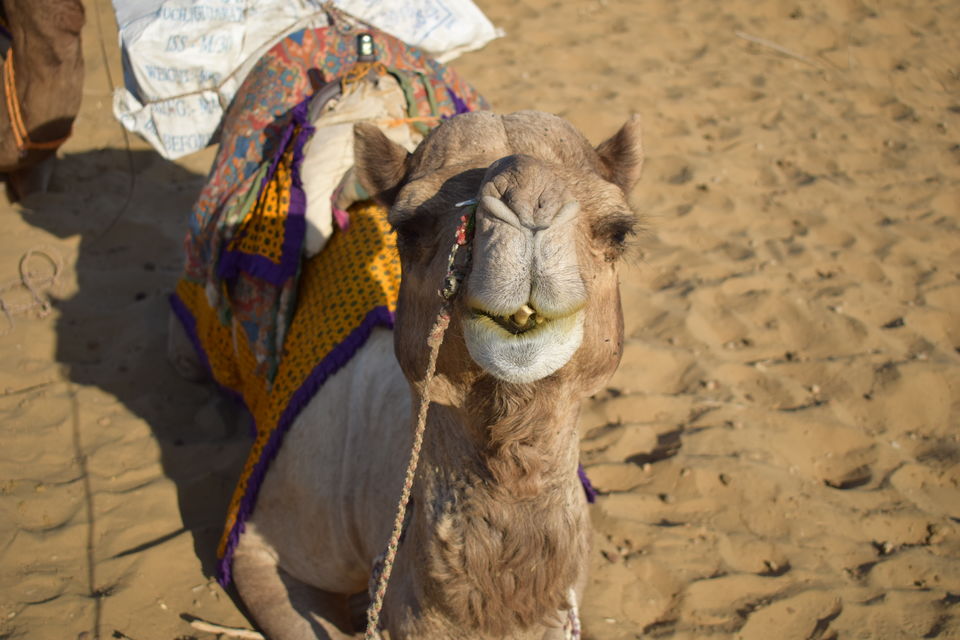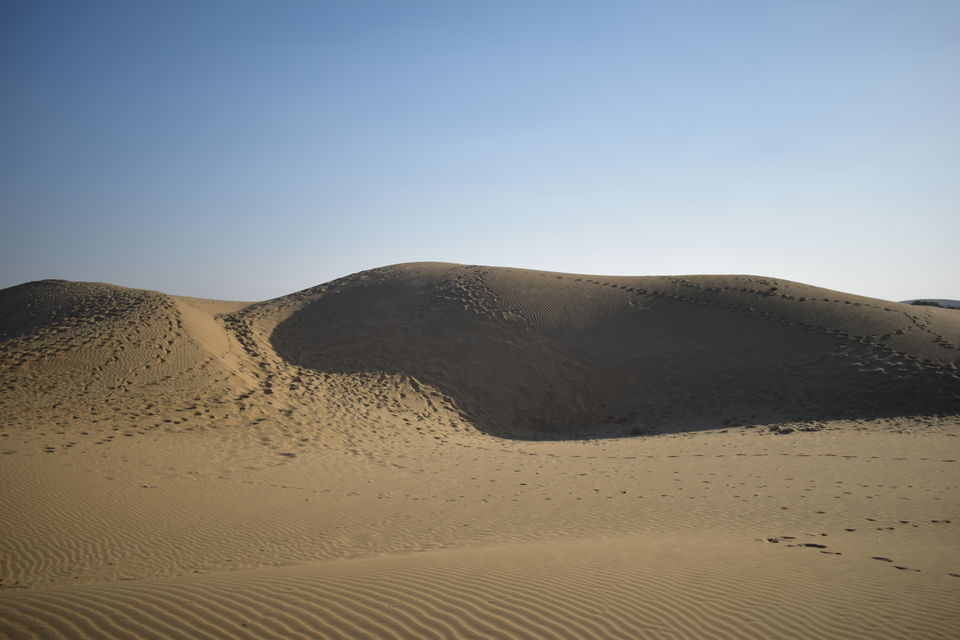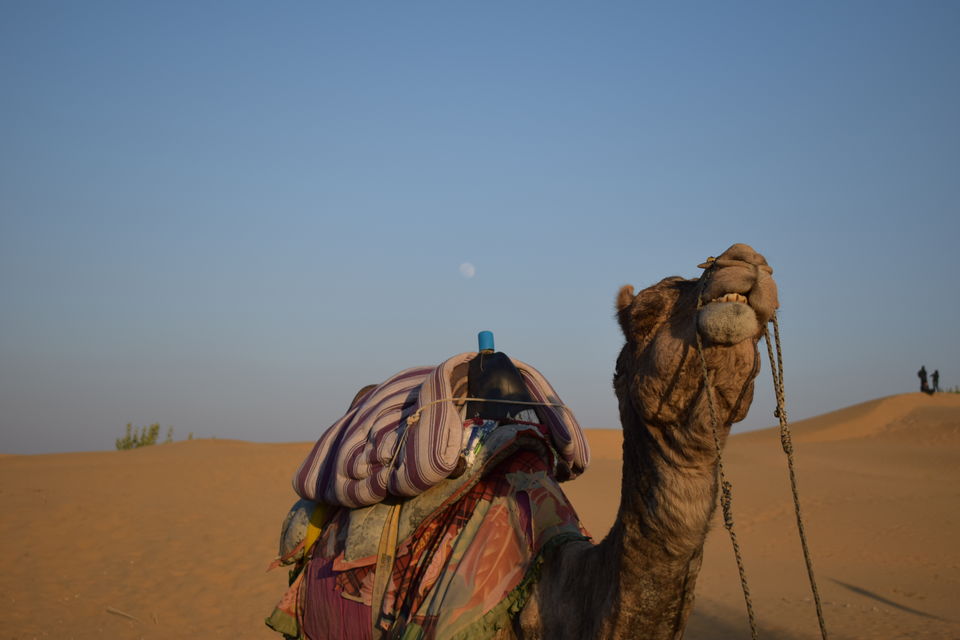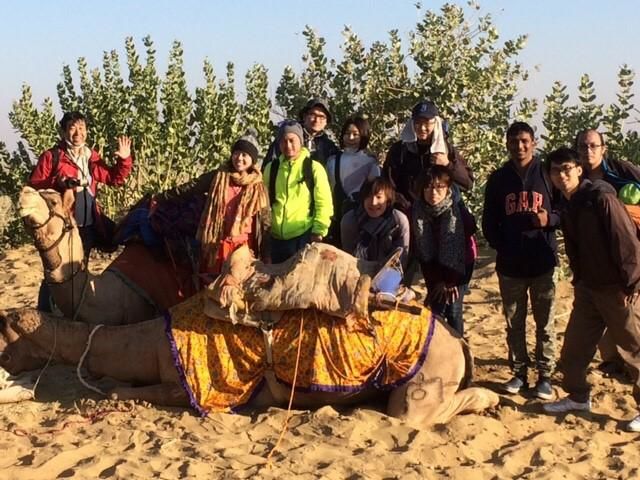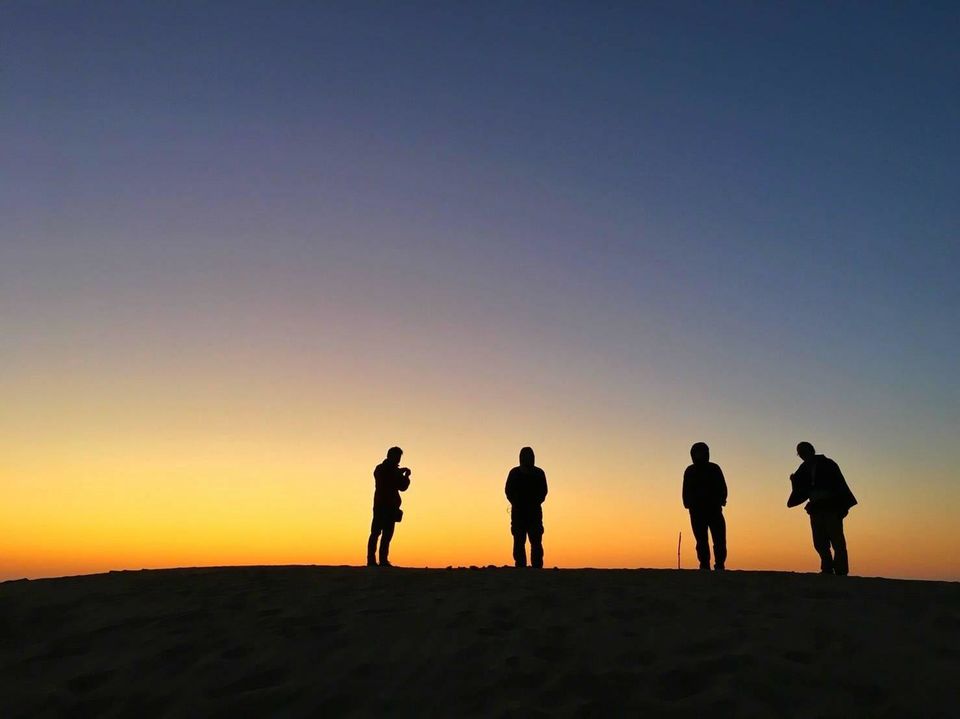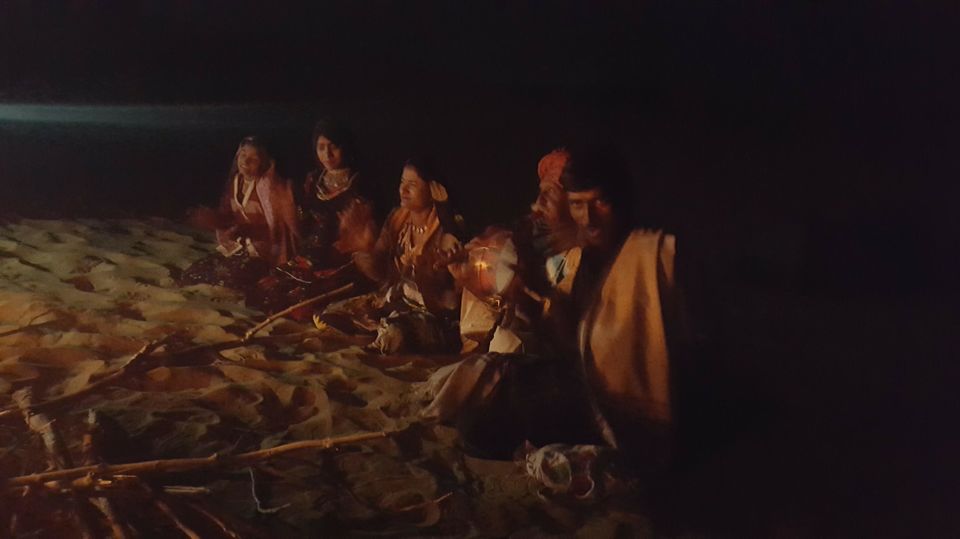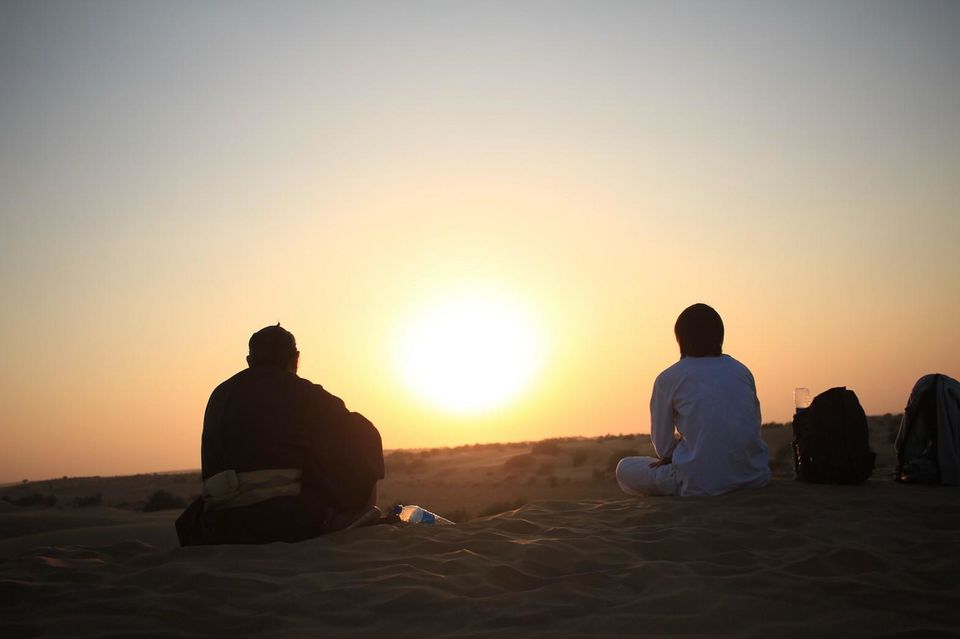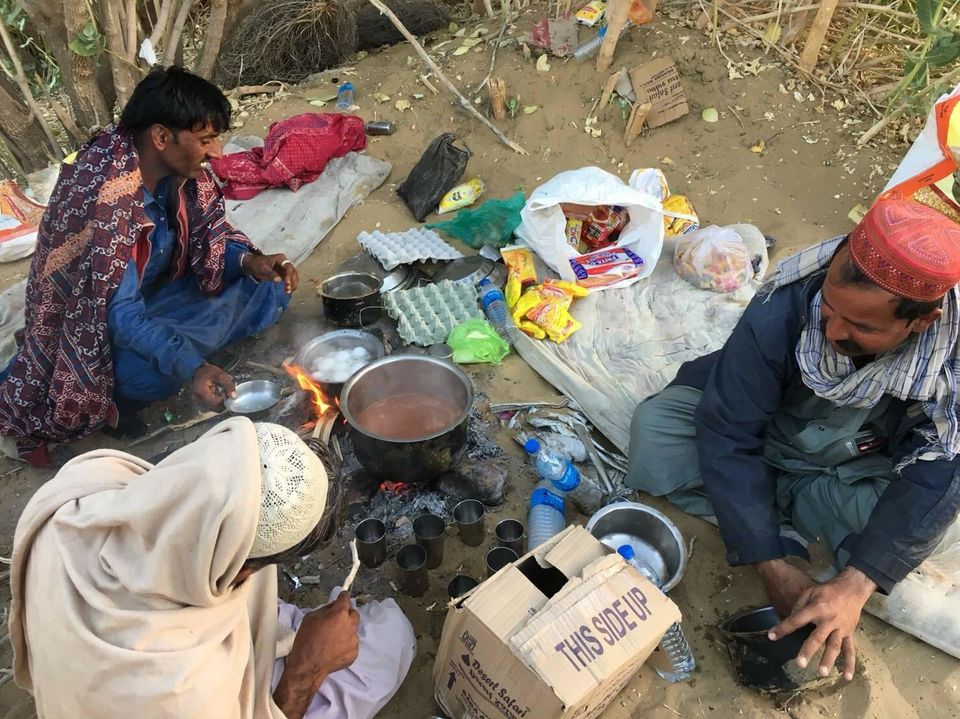 After spending a night in the tents right in the middle of the desert ,we woke for a beautiful sunrise and hot chai(camel milk ofcourse) and started our journey back to jaisalmer .we reached our hotel around 2pm got ready and i was excited to leave for Jodhpur which is a 5hour journey from jaisalmer the hotel guys were so good that they have dropped me at the bus stop and the driver,who took me to the busstop was telling his stories after he came to know my bus was 1hour late. After an hour he left as mmy bus started towards Jodhpur at 4PM.they have charged me 250rsfor the bus. i have reached jodhpur around 9pm and my destination was GoStops hostel which,ive heard,is now Moustache Jodhpur. I have made two friends in the bus,one Indian and one from South korea,luckily we all have booked the same hostel.so we have booked an Ola to the hostel had dinner together and decided to take rest for this day and explore the city the next day.
We decided to leave around 10AM in the morning and we were joined by other two Australian girls.So all five of us decided to see the Mehangarh fort first. the fort was very beautiful and worth the whole 300rs we've paid for entry. After spending some time there we left for a walk in the blue citu through the narrow lanes with the locals staring at us everywhere and finally we came across a cool cafe with the fort view and had luch there around 4pm :P ,and of course every one wanted to experience the sunset so we took an auto and asked him for some place to experience sunset and he took us to a hill and we had to hike a little to reach the hill top and the views were stunning from there,after experiencing the beautiful sunset we decided to eat some jodhpuri food, so we left to the Clock tower market where you can find all kinds of food and later we left for the hostel.And then i was very upset that i had to leave for Delhi now, my bus was scheduled at 10pm.It was very hard to leave Jodhpur in particular as it was the last destination on my trip and ive made friends with some very good people.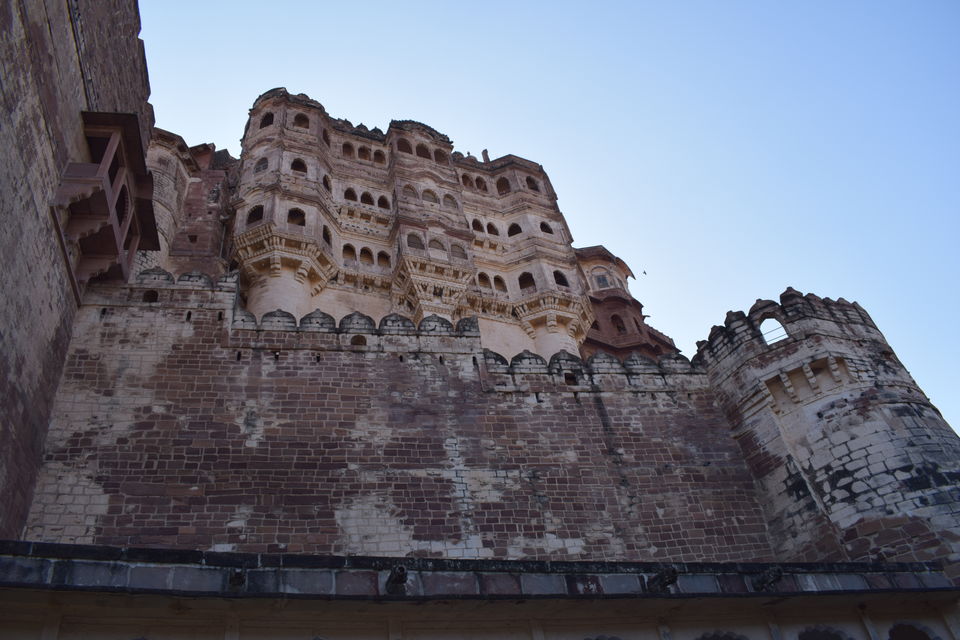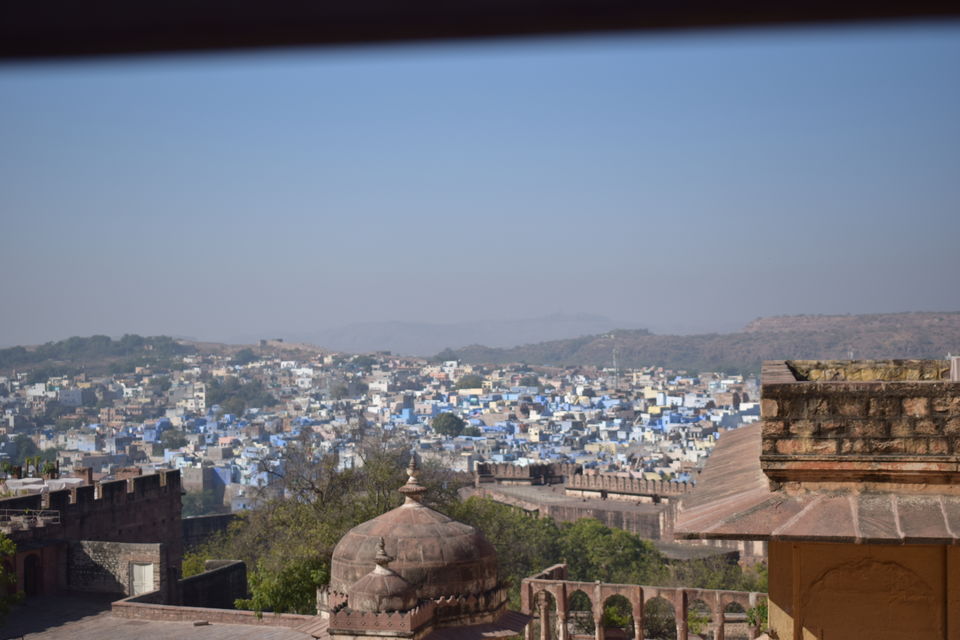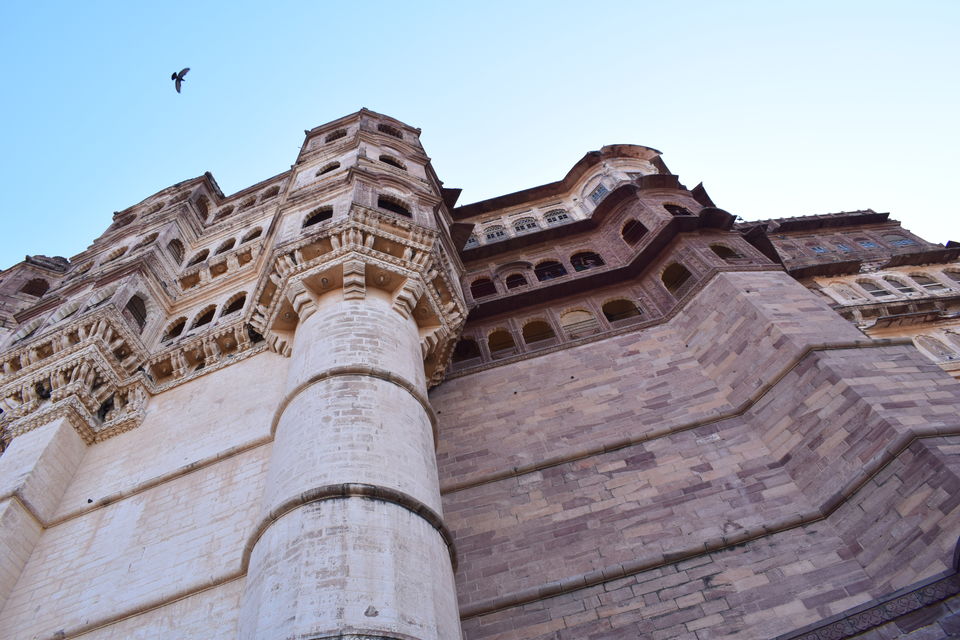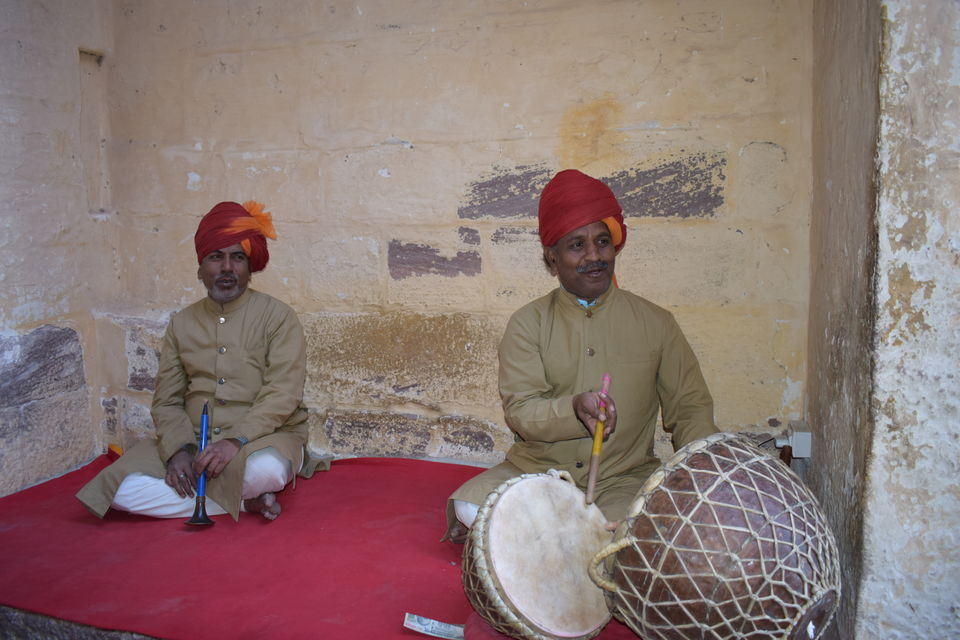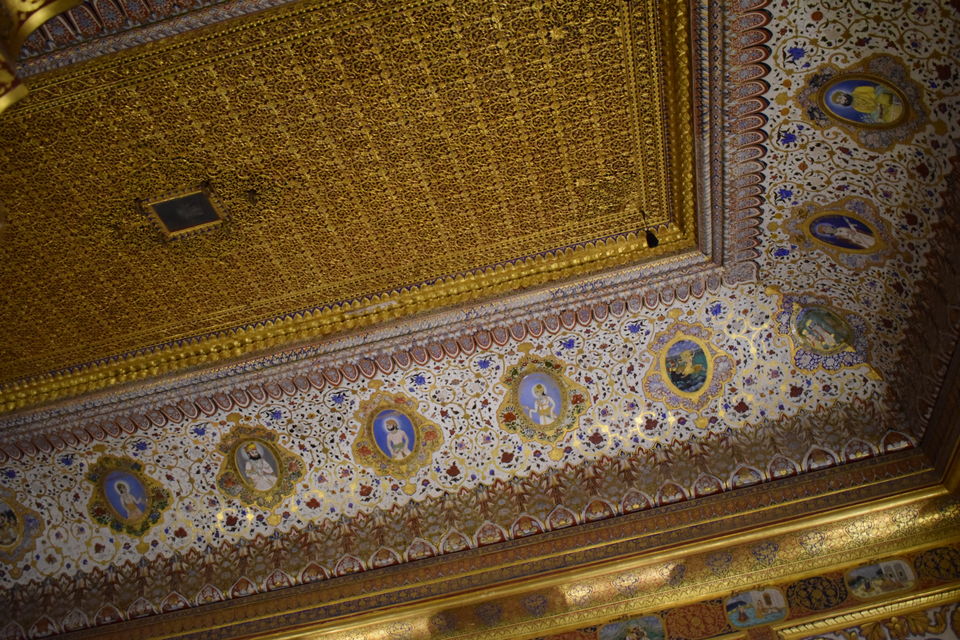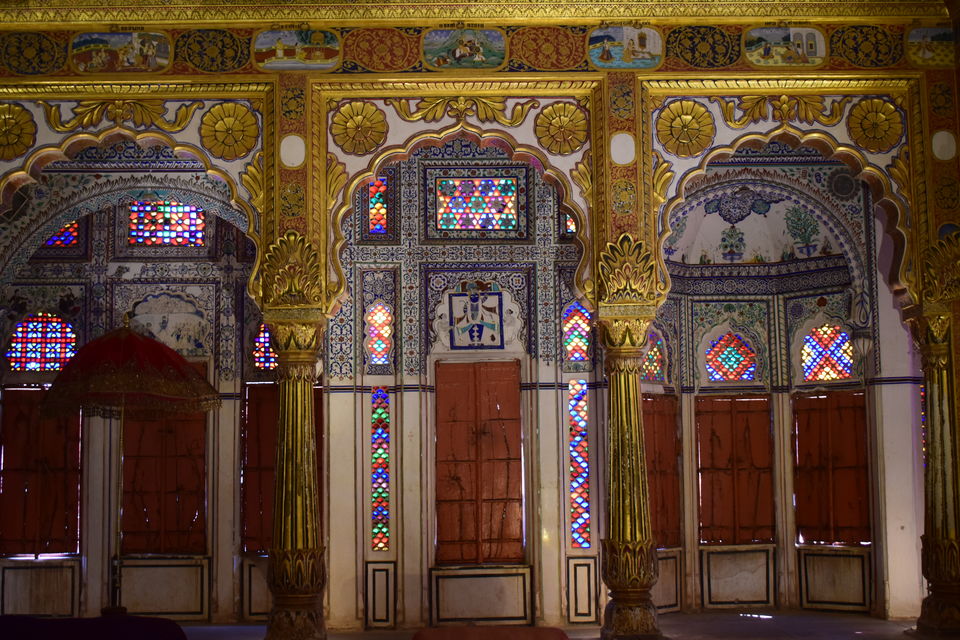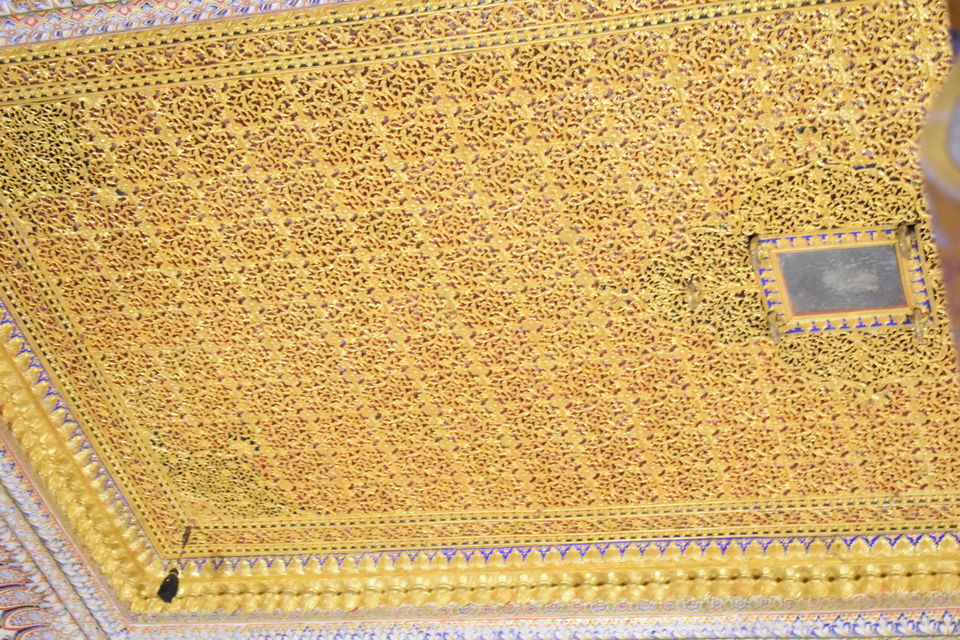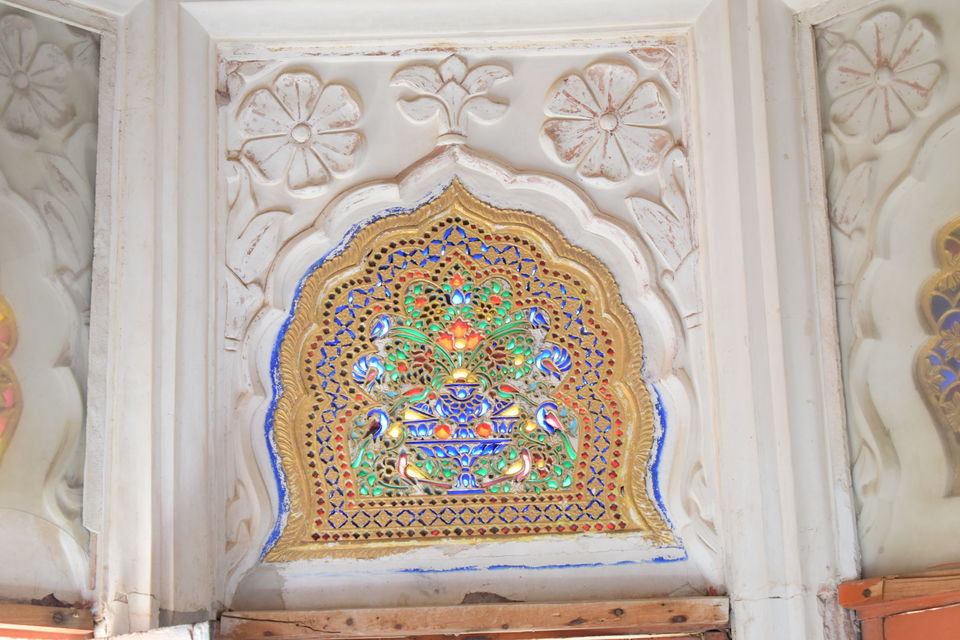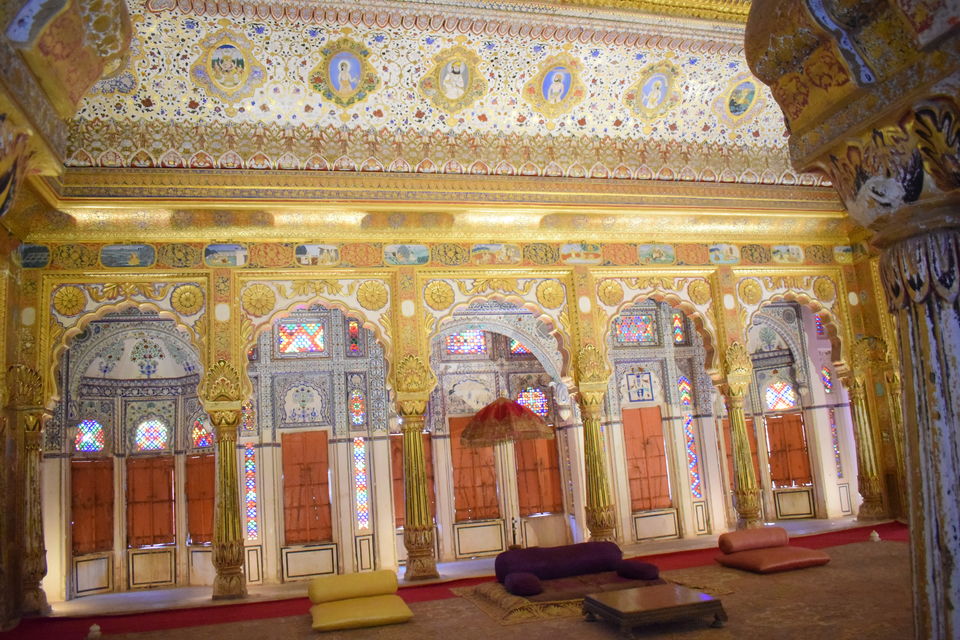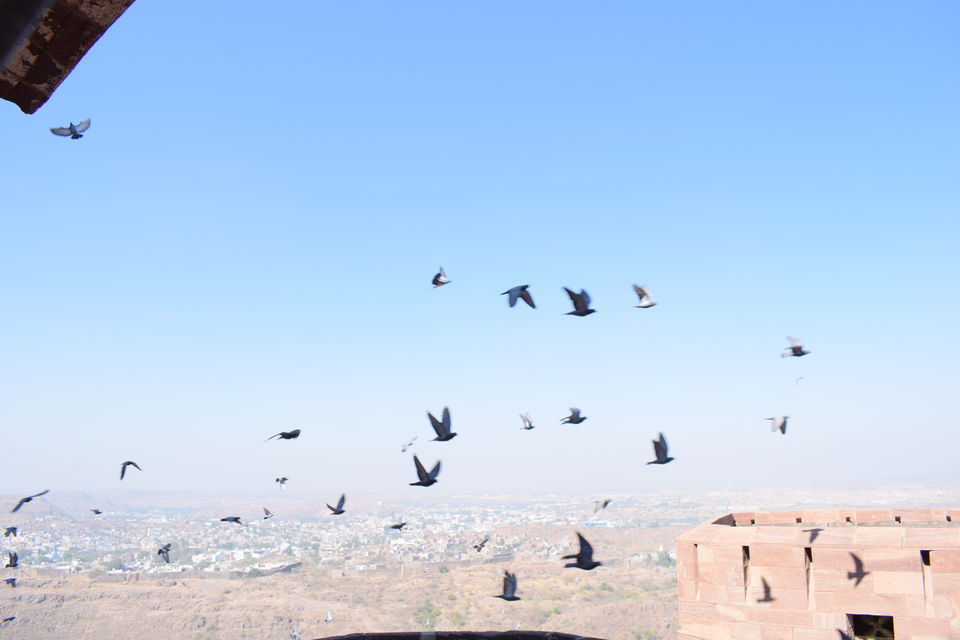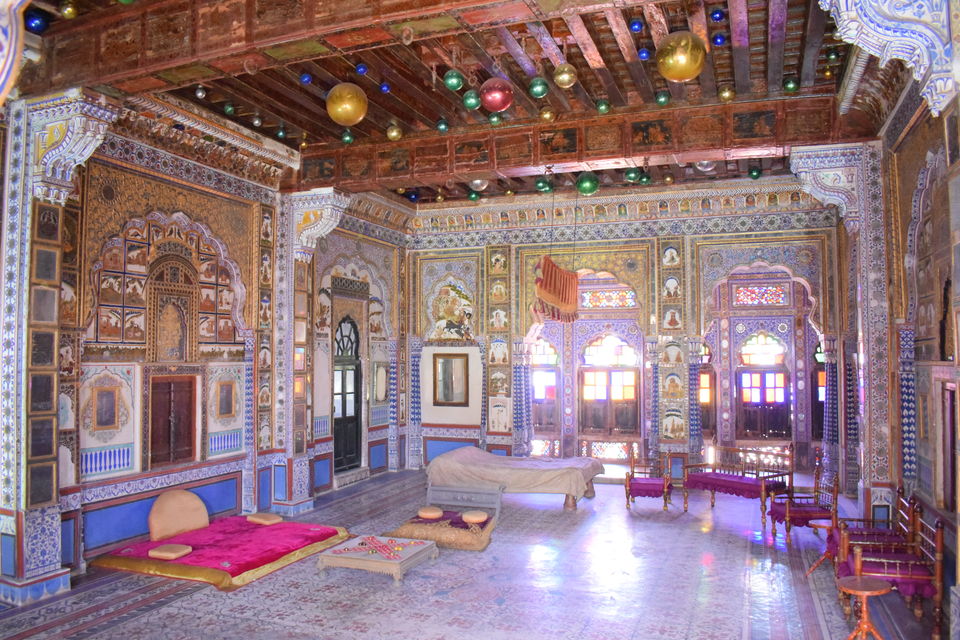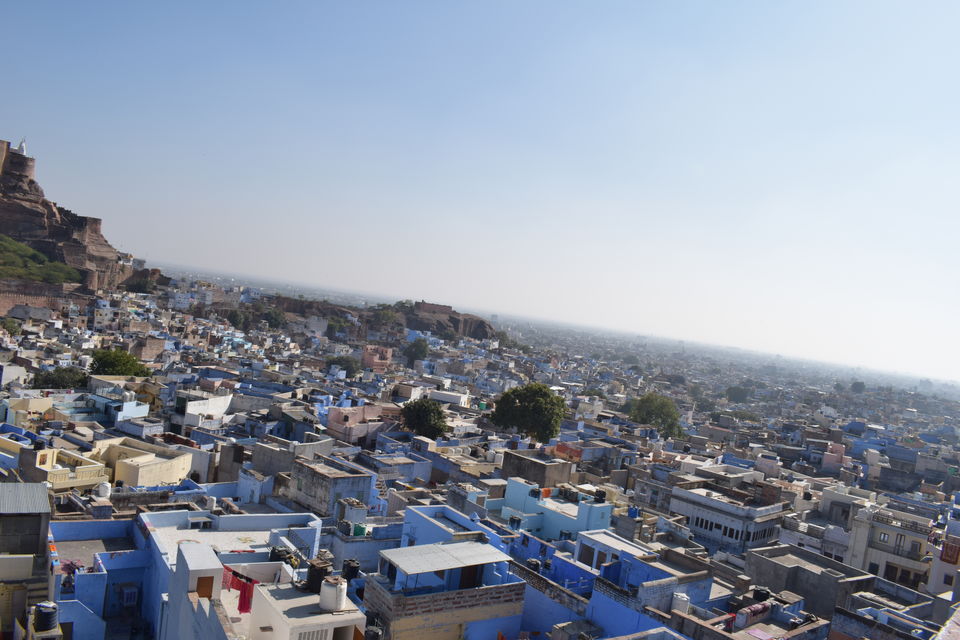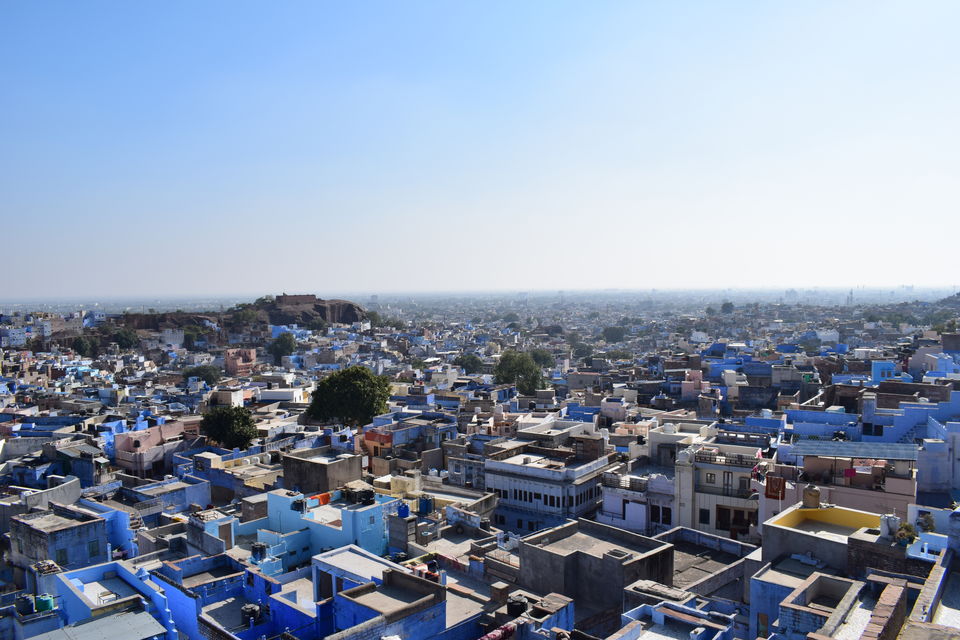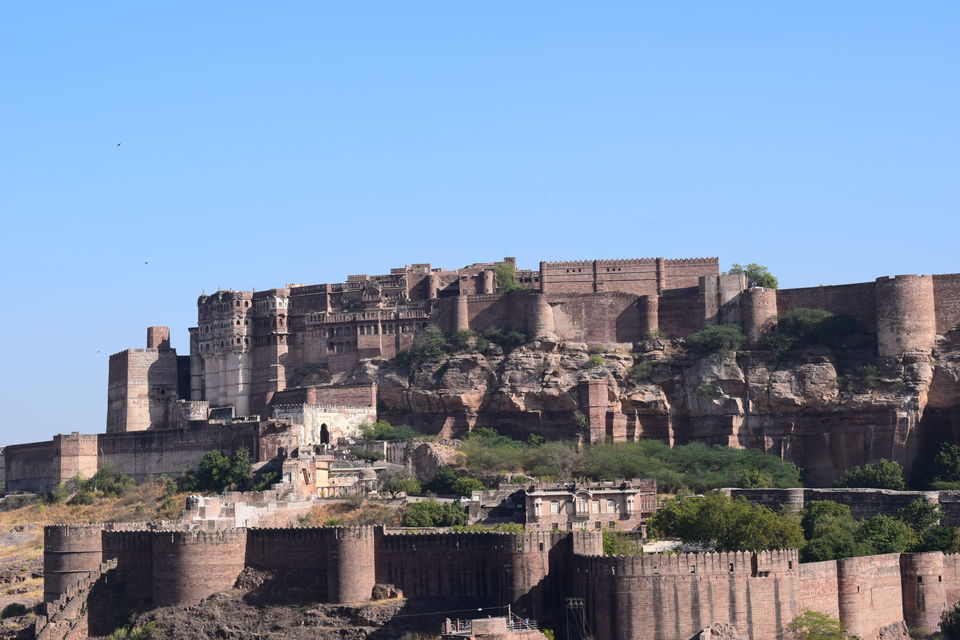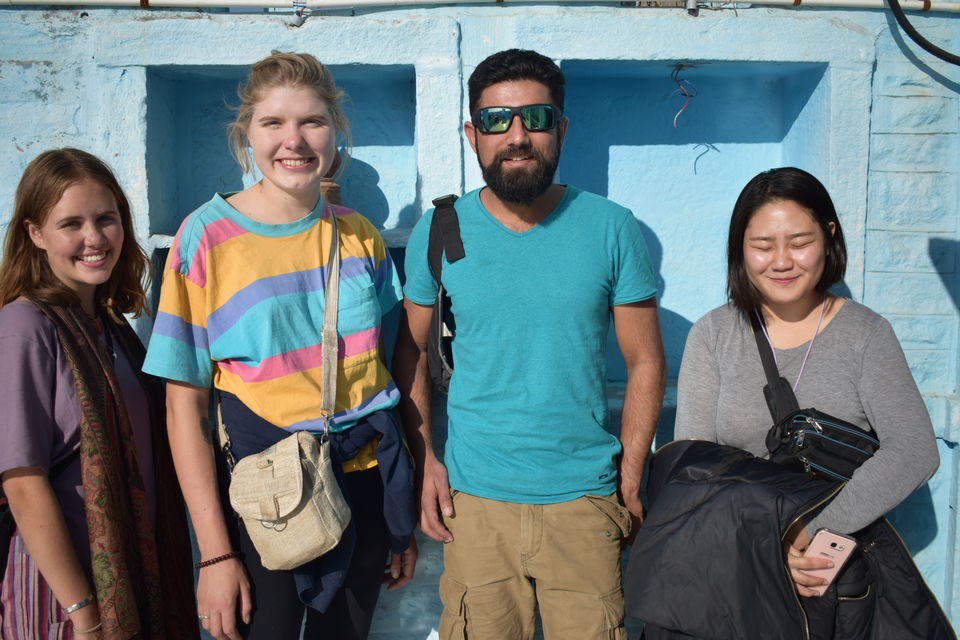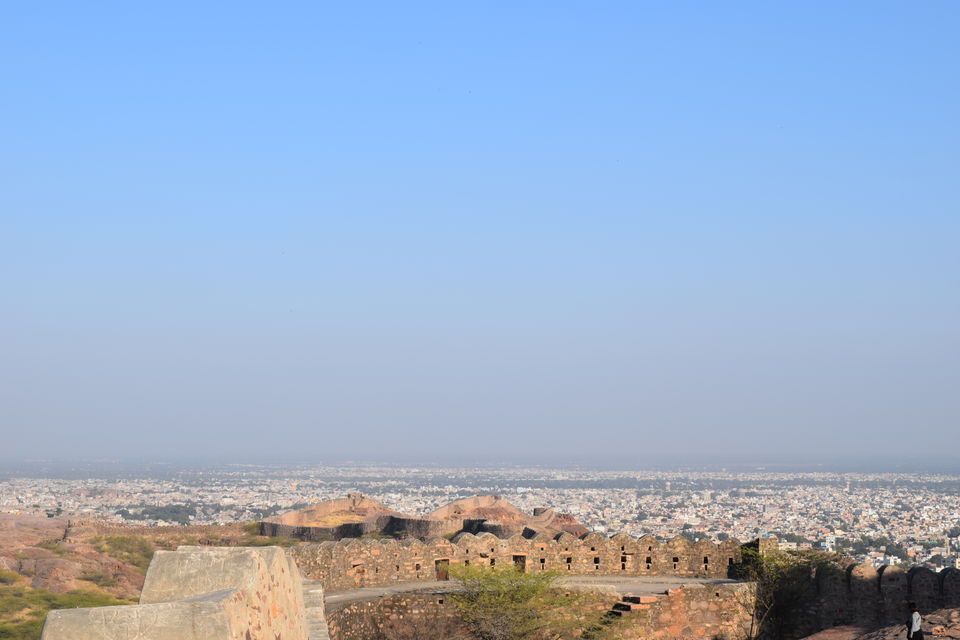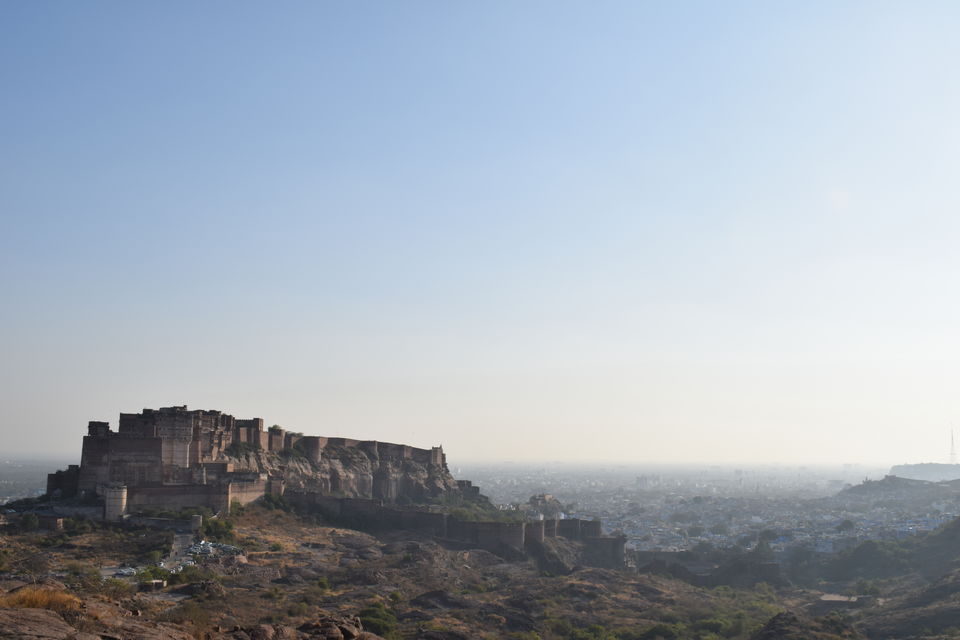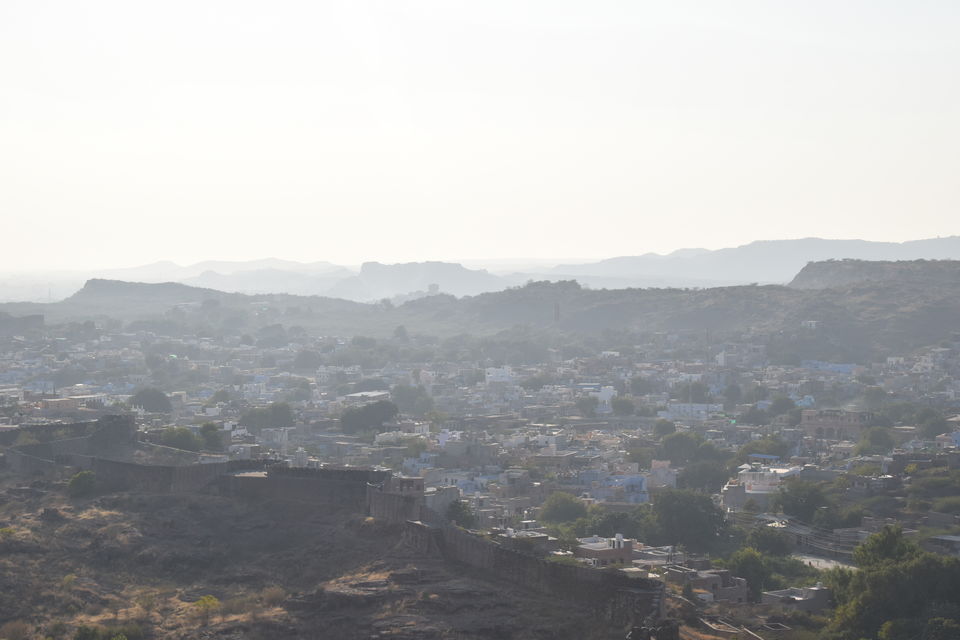 It was an overnight journey from jodhpur to Delhi,Finally ive reached Delhi next day morning,with lots of memories and new friends. Though i am writing this blog after an year i can still feel all the places.
For those who are visiting Rajasthan for the first time i recommend Doing Jaipur-pushkar-jaisalmer-jodhpur-udaipur-Delhi. As i've been to Jaipur a couple of times i didnt think of visiting jaipur again and ive skipped Udaipur because of time constraint. Hope to see Udaipur soon and i thinkn this blog helps the wanderer in you to get going again.
Cheers!! Keep travelling keep smiling