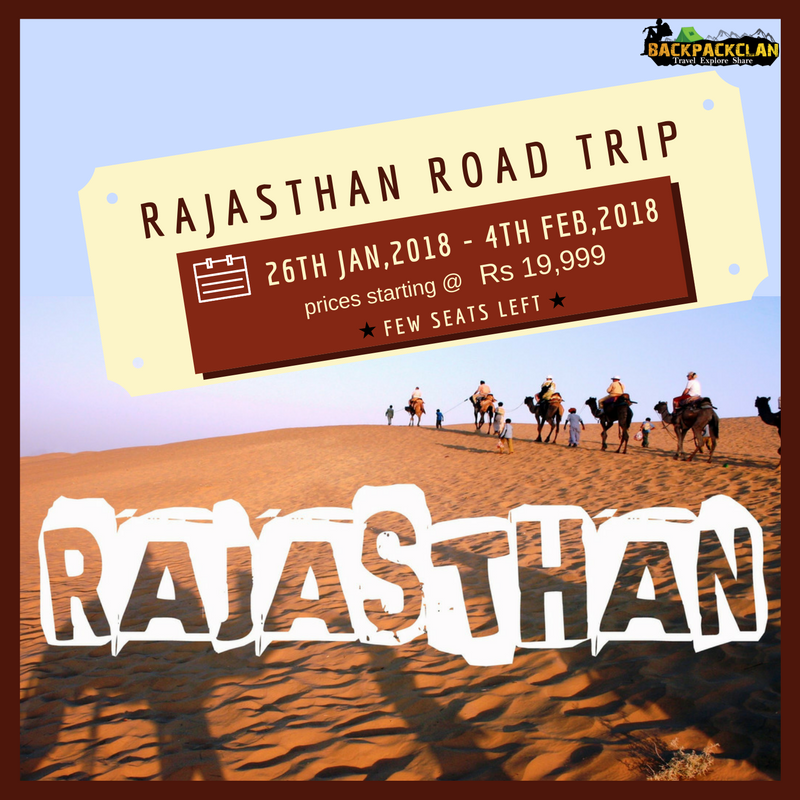 From Castles to Lakes and from Deserts to Camp stay fun. The best way to explore Royal Rajasthan is by Road.
Unique experience of the Desert alike Arabian night by making overnight stay over sand dunes with tented accommodation with cultural program and also enjoy photogenic sunset on camel back.
To experience this amazing road trip book your seats today.
Only few seats left!
Tour Dates: 26th jan,2018 - 4th feb,2018
For bookings Call - 9958 716 176