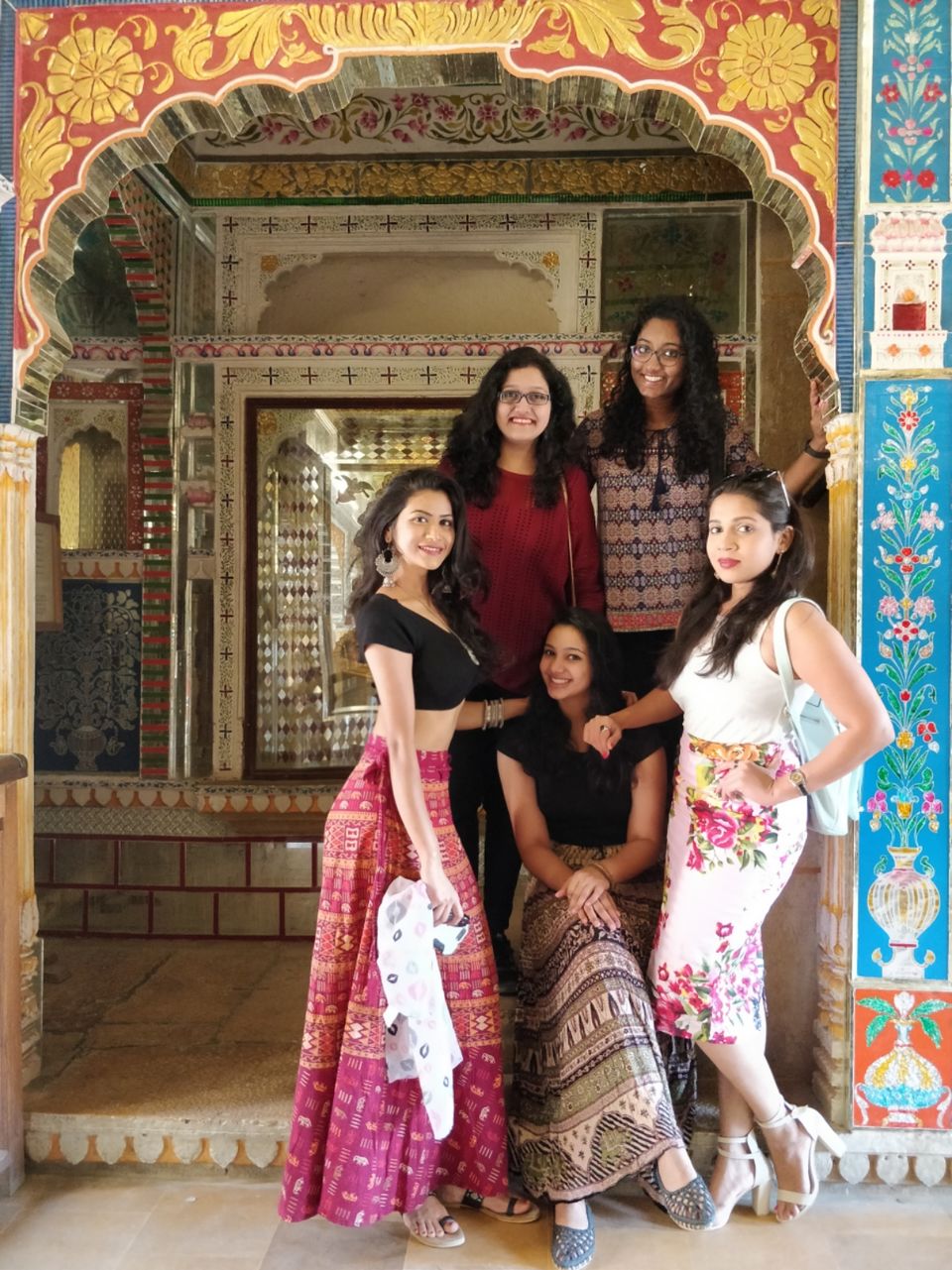 So this was the most awaited trip as this was my first trip with my beloved girl gang. The day started with us boarding a train to Jaisalmer from bandra terminus
Train details - 22931 Bandra Terminus- Jaisalmer
Departure at 2.35 pm
The journey was filled with laughter, fun and a lot of food . We even tried booking a meal via irctc and were expecting hot pizzas at Ahmedabad station which never got delivered and was a huge disappointment.😪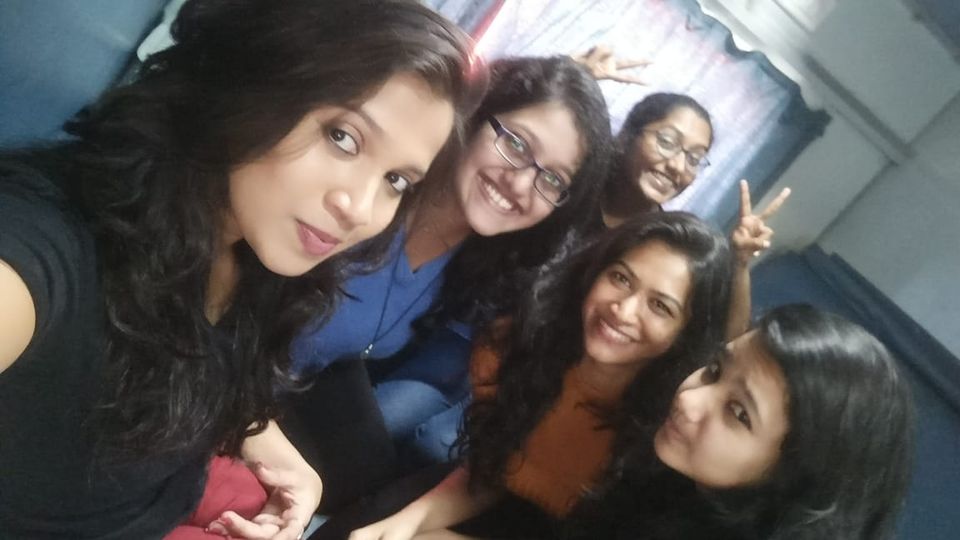 Arrival at Jaisalmer around 1 pm
So we had prebooked our day 1 in Jaisalmer through Rajpurohit travels
So as soon as we reached at the station we had our vehicle waiting for us. We were super hungry so we obviously made our first stop at an authentic Rajasthani restaurant. Daal baati churma would be the best thing to have when you are in Rajasthan.
We then headed to Sam sand dunes where we had planned to spend our first night .
On the way we visited bada bagh and I would recommend to hire a tour guide as it was really interesting to know the history behind this place, a guide can be hired at a nominal charge of 100 . We had also planned to see Amar Sagar lake but sadly it was all dried up.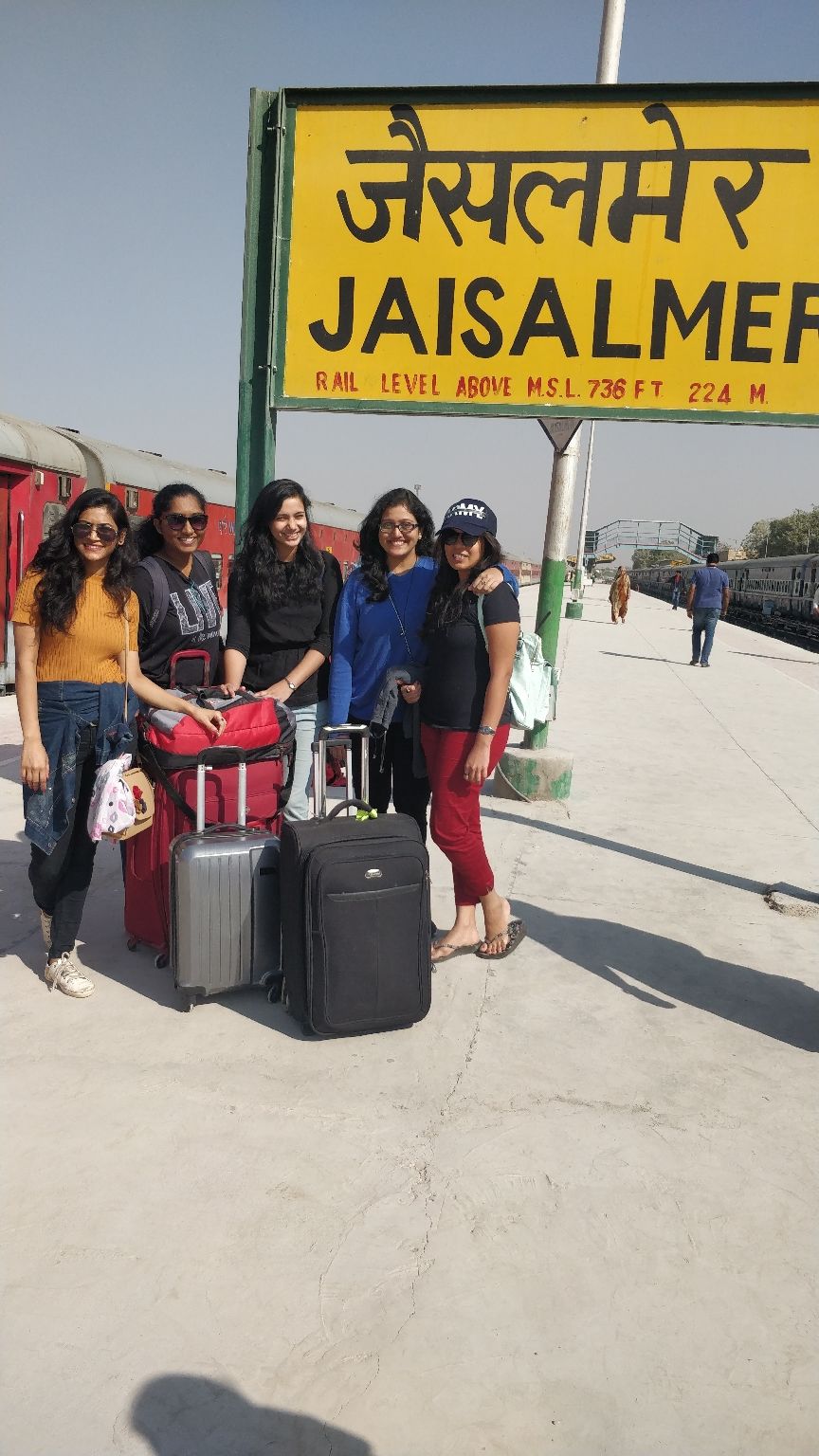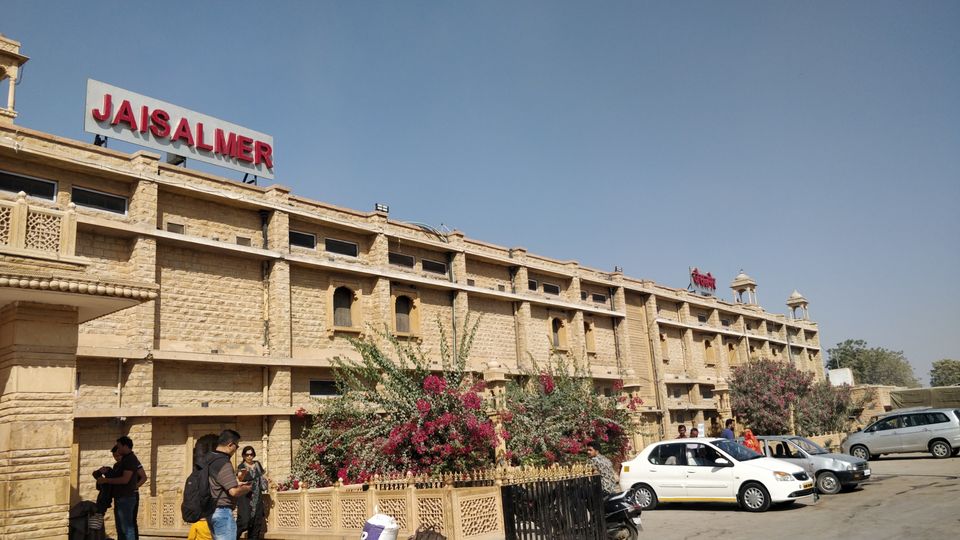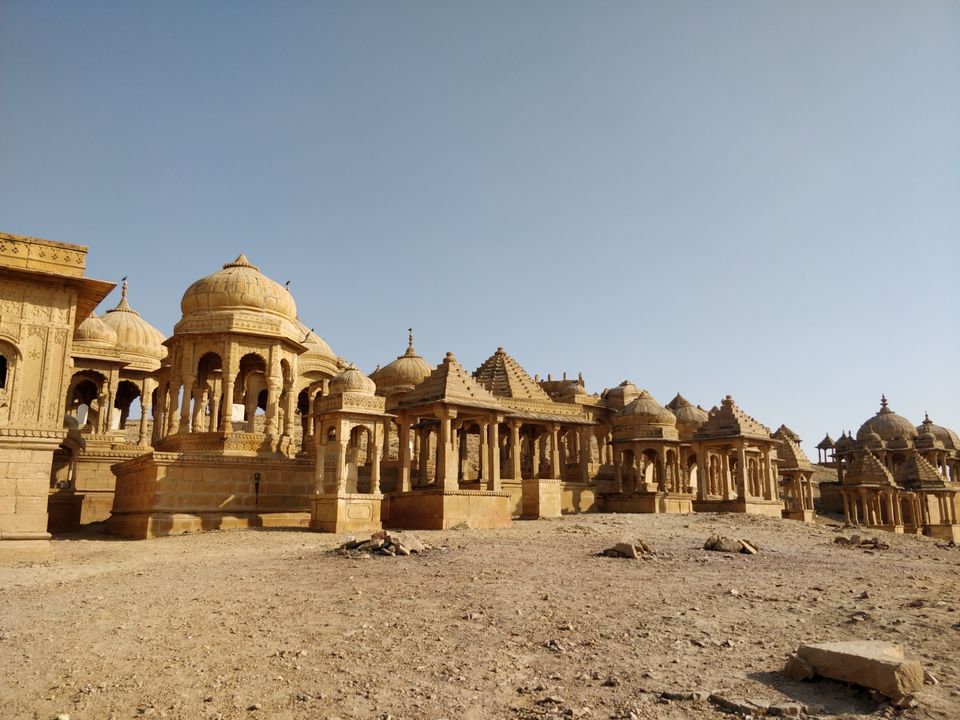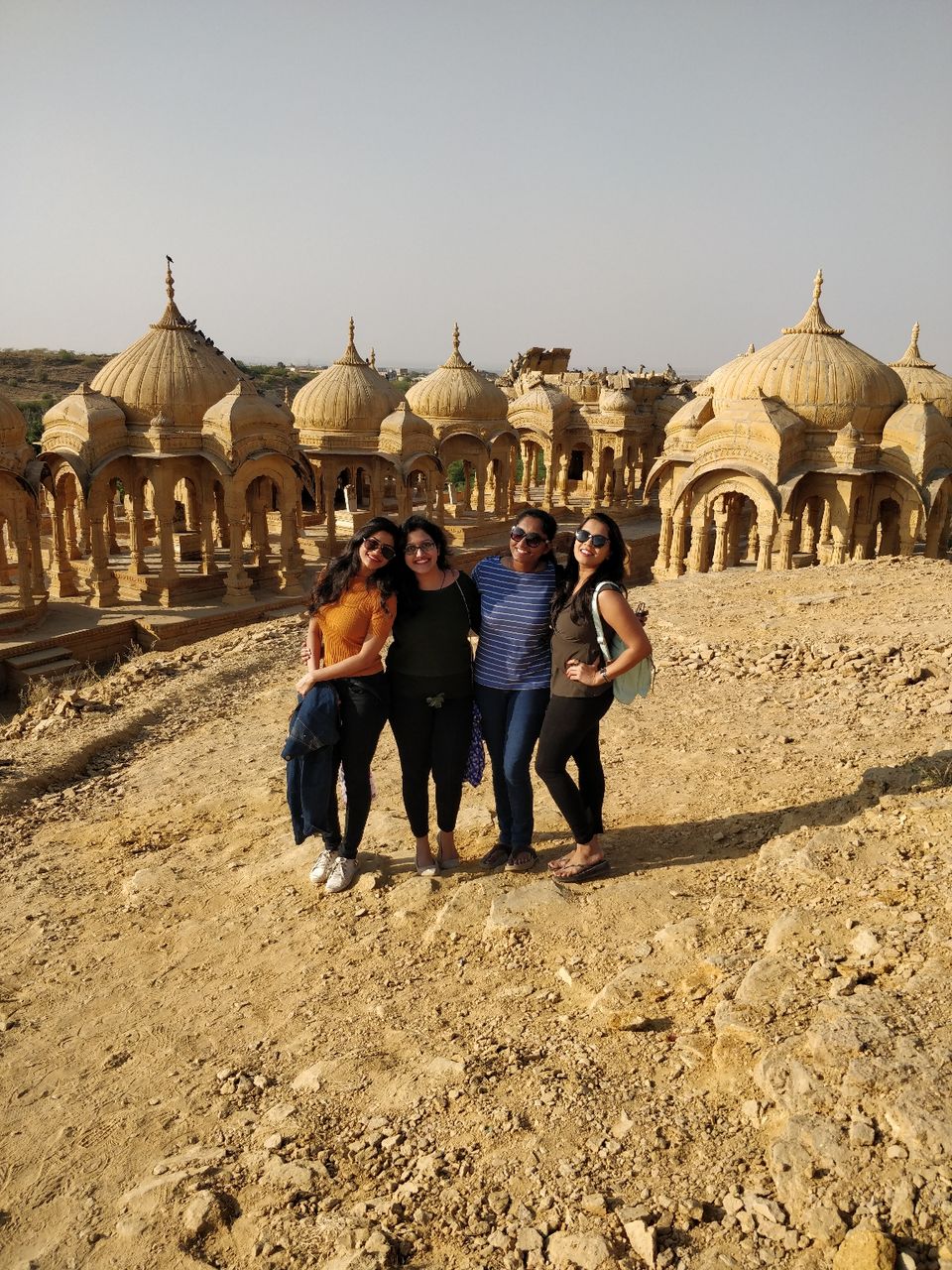 We reached Sam sand dunes around 5 and instead of freshening up we decided to go for our camel and thar ride directly as we didn't want to miss the Sunset. A Jeep came to pick us up from our camp site to the thar desert, the ride was one of the best things I have experienced. It was scary yet so much fun . Jeep ride was followed by camel safari which was alright. And the best part about the evening was the sunset.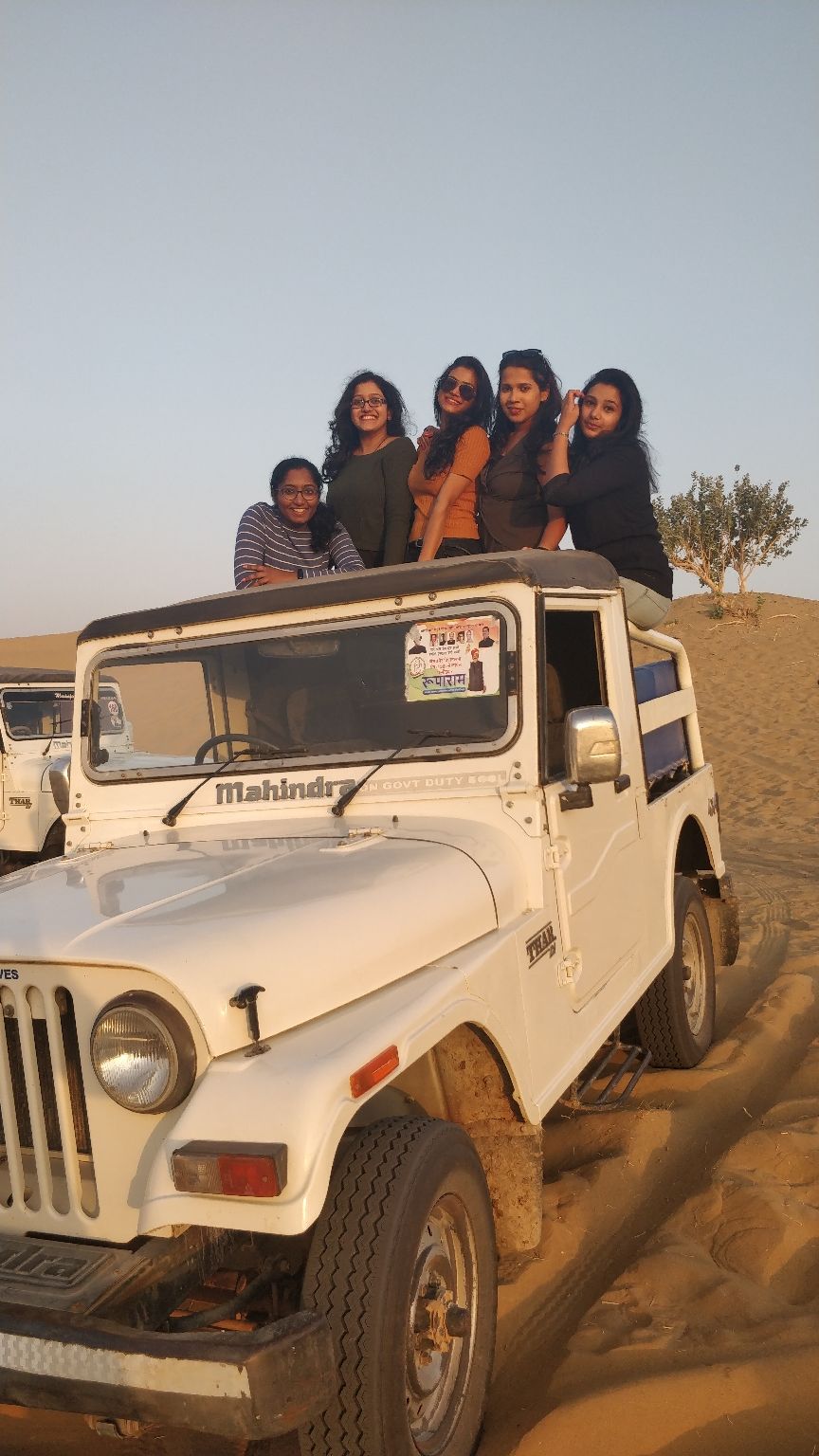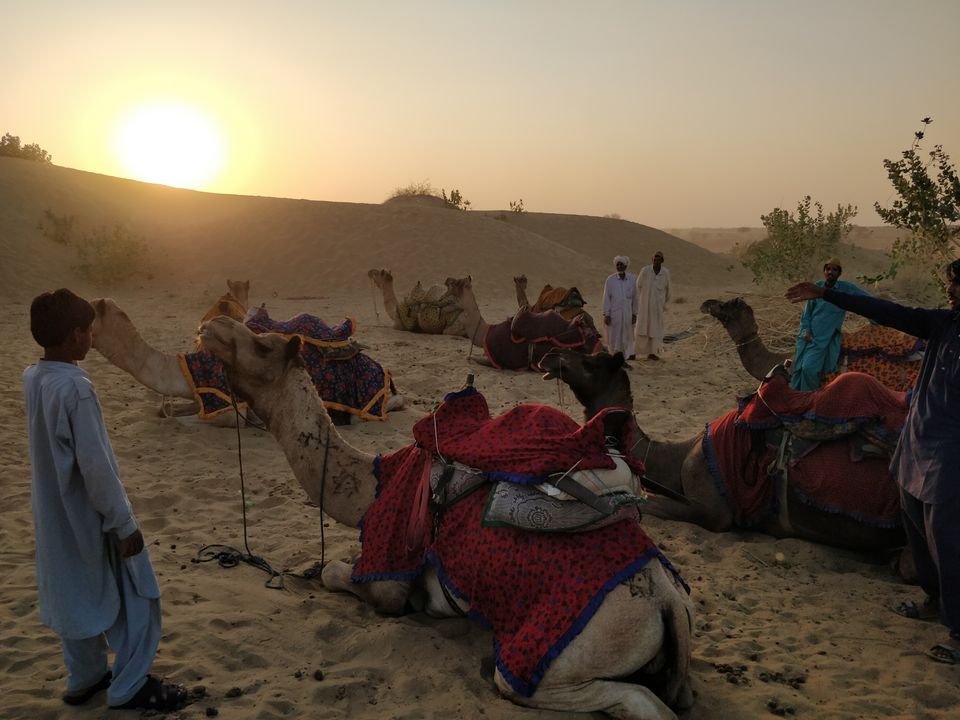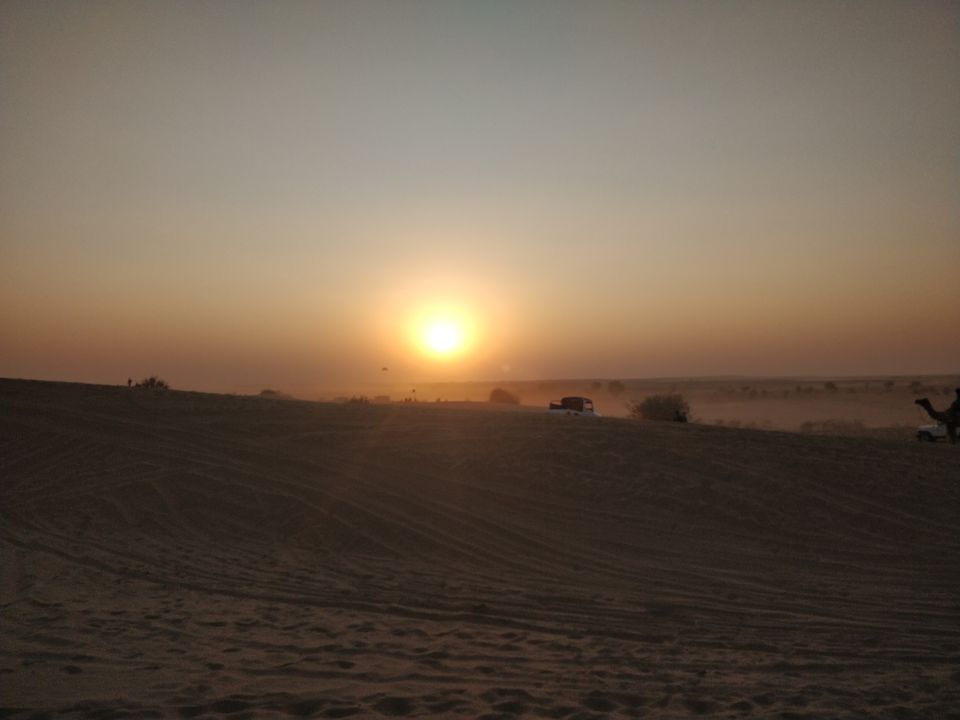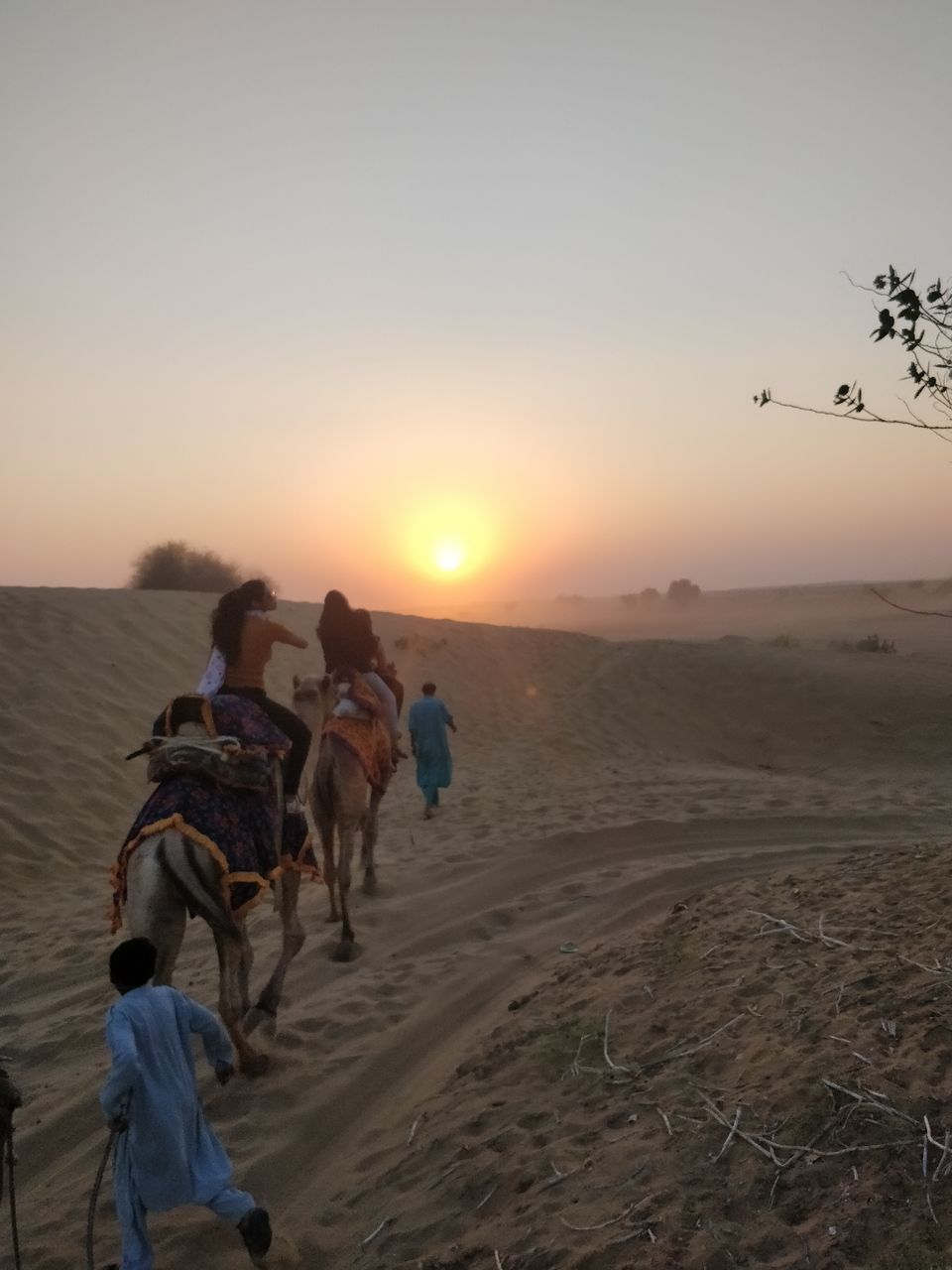 From here we headed to our camp site and we all were welcomed with dhol and a tikka on our forehead. Swiss tents were our stay for the night and they looked beautiful . This was the first time any one of us was staying in tents. We changed and came for our garam bhajiyas and tea which was included in our camp package . An amazing dance performance was waiting for us, which also included a fire show and few song performances . Later a camp fire was lit and we all couldnt resist and joined the troop for dancing . It was a happy chaos ❤️ We were served hot Rajasthani thali post which we got back to our tents and no one slept that night as we girls had a lot to catch up on ❣️❣️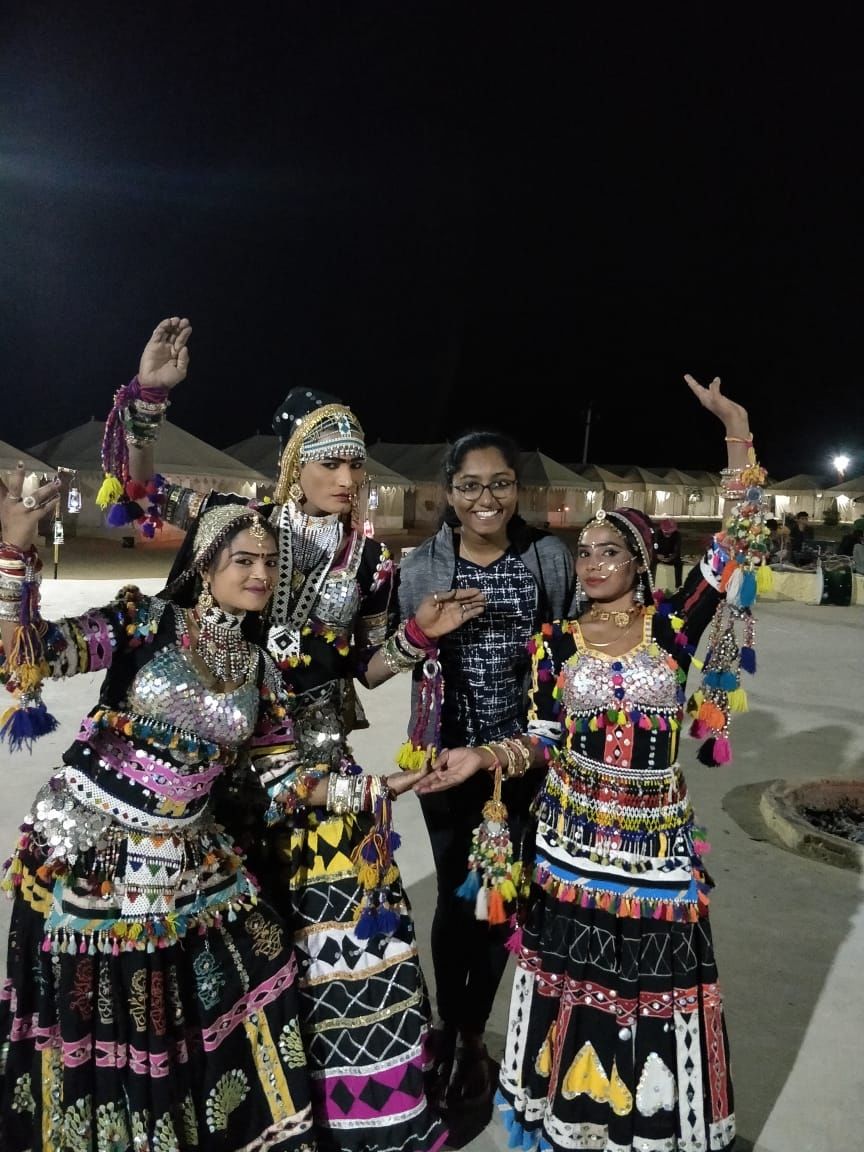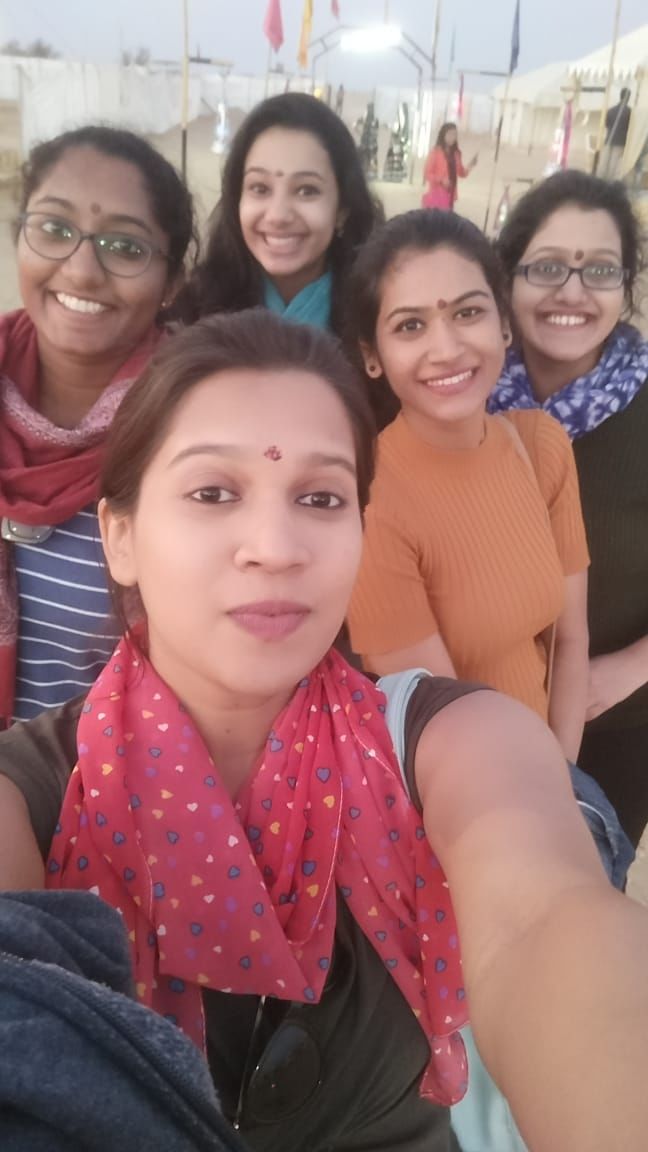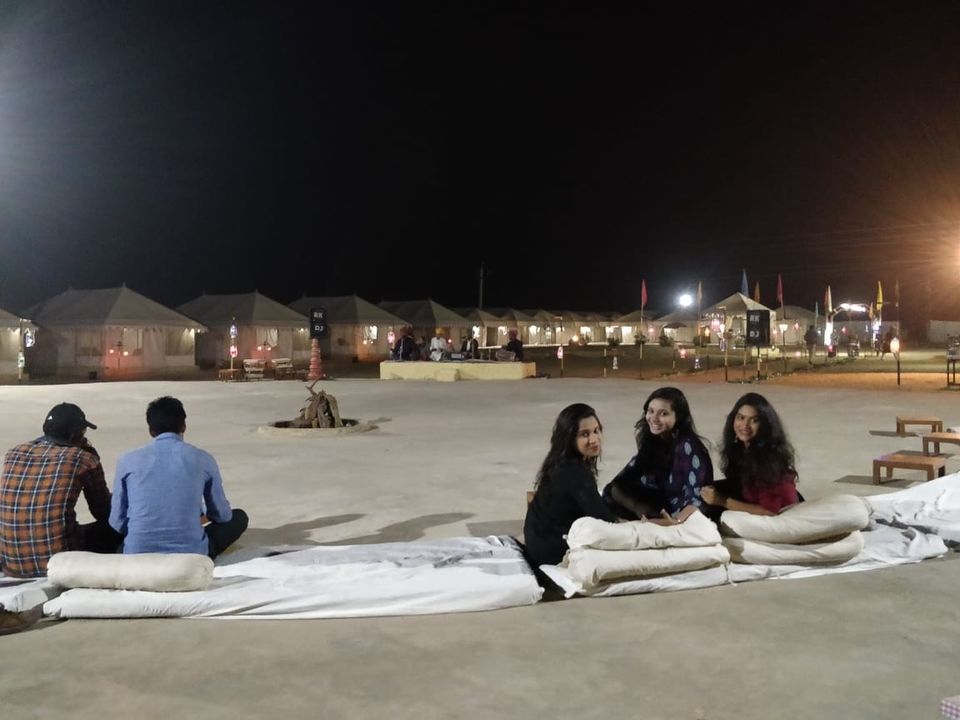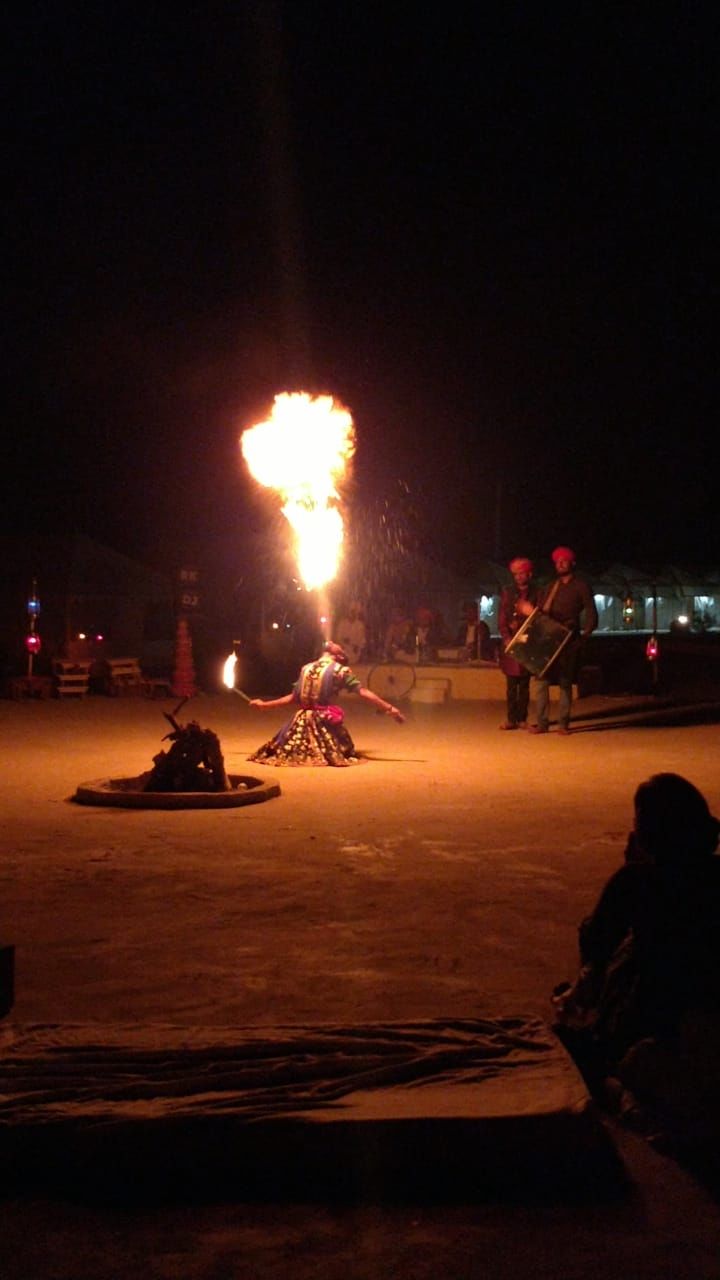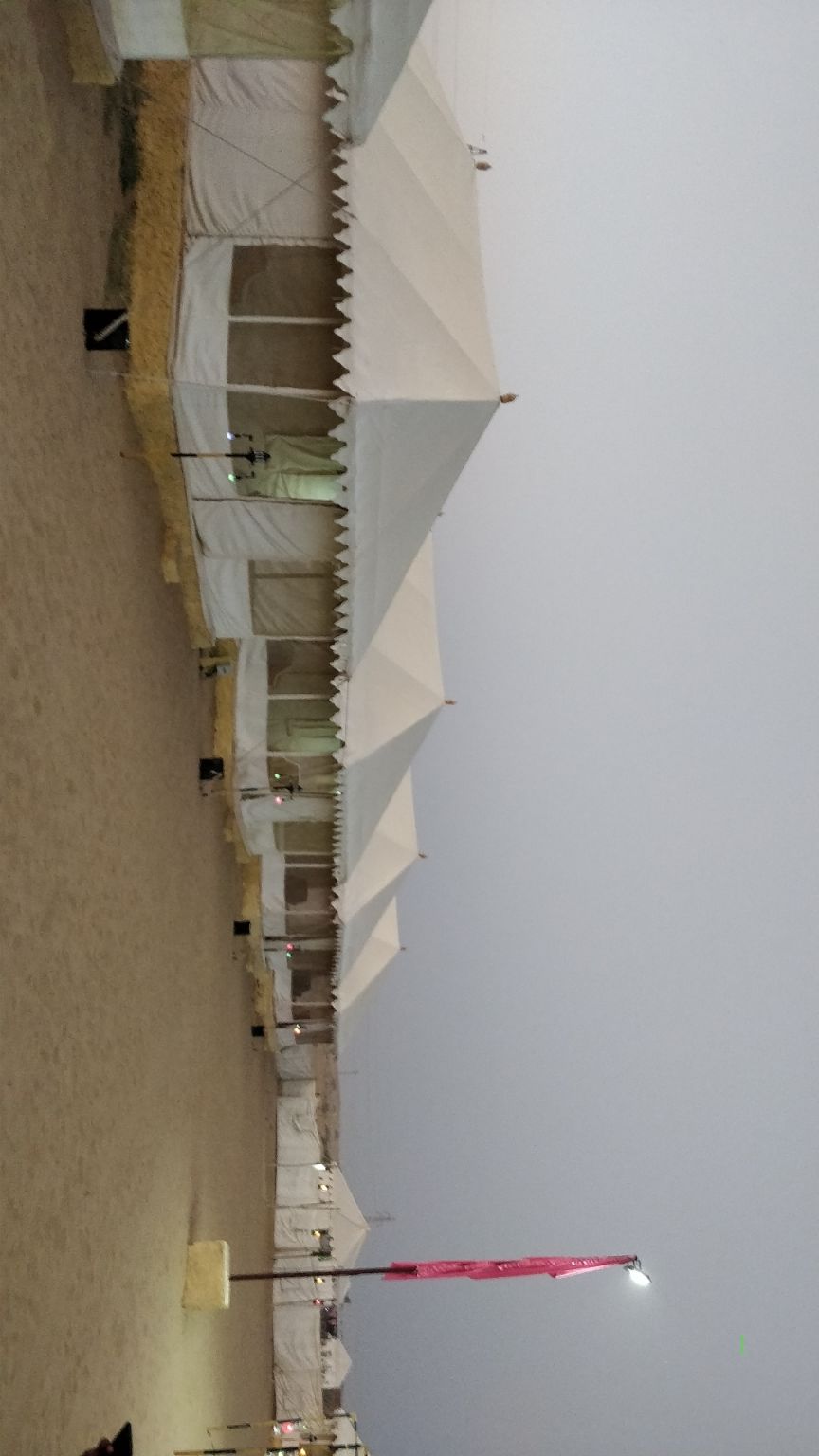 The next day had to be really early as we had to go for the sunrise. We were all sleep deprived and it was really cold but nothing could stop us from going. We took our booked vehicle to the desert around 7 am and waited till sunrise , it looked beautiful 😍😍
We came back for our breakfast , changed and left for Jaisalmer city for our city tour
So our package  with Rajpurohit travels which was 1600 per person included
-- pickup from Jaisalmer station
-- stops at Amar Sagar lake and bada bagh
-- thar ride, camel safari, sunset
-- evening snacks and tea
-- Rajasthani folk dance , Camp fire
-- Dinner
-- Stay in Swiss tents
-- Sunrise, Breakfast
-- Drop till our hotel in Jaisalmer
So we had booked a zostel in Jaisalmer named Boomerang , it will be the perfect place for solo travellers
There were no restrictions , we had an open kitchen to cook whatever we feel like (it's chargeable 🙈)
We all changed and headed for our city tour
We started with patwaon ki haveli which was very close from our hotel which was followed by visit to the  Golden fort , we hired a tour guide for a better experience at both the places . We shopped for a few things near the golden fort , you can shop for phulkari dupattas, jackets , bandhni sarees etc.
We then headed to the puppet show at gadisar lake for their last show and spent some girly time at the lake.
I found the puppet show a little boring or maybe we were too tired and sleepy
Make sure you visit the lake before 7 .
We had dinner at another authentic restaurant (the food in Rajasthan is amazing , stick to the authentic thalis)
We took a Rickshaw to our hotel and the night was spent looking at the beautifully lit Golden fort.
One can easily travel using public transport in Jaisalmer as it is a very small City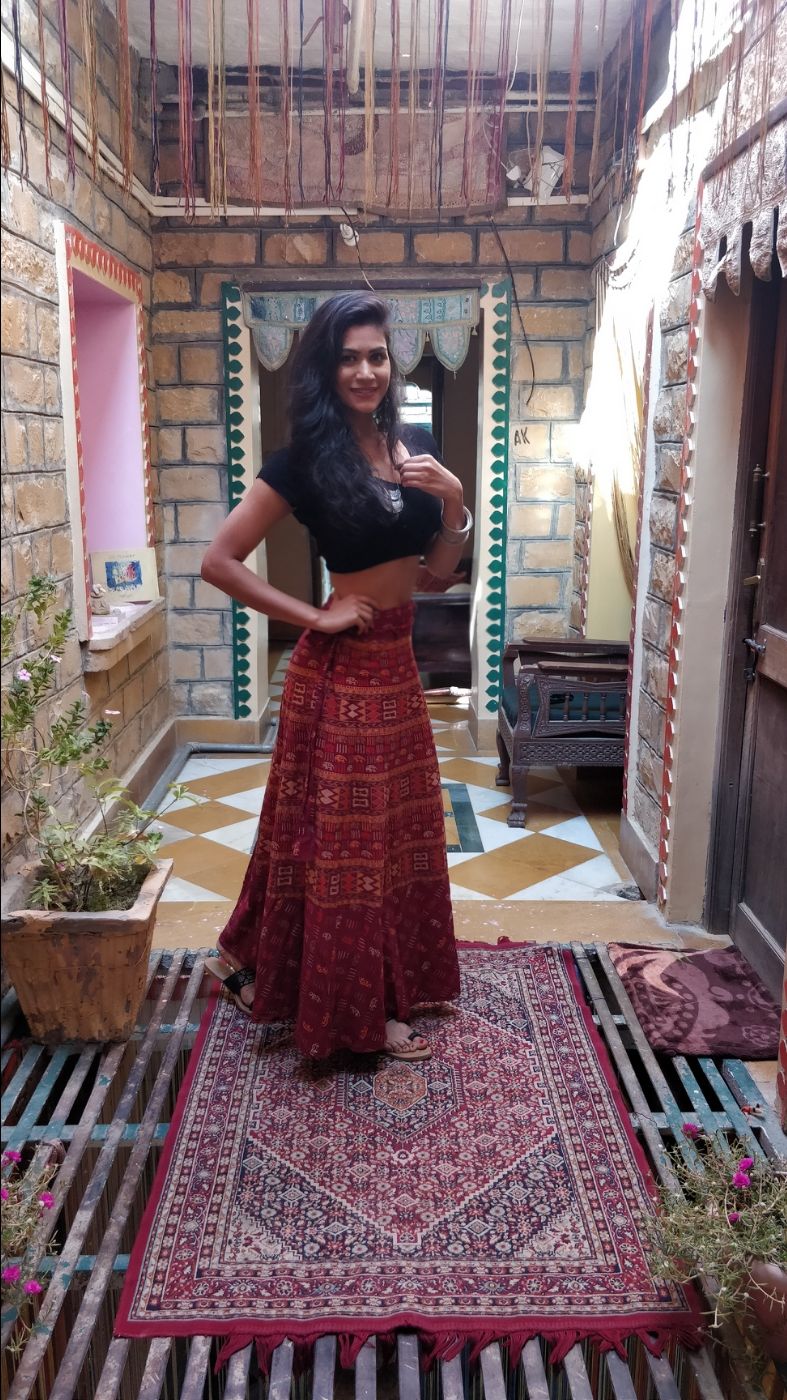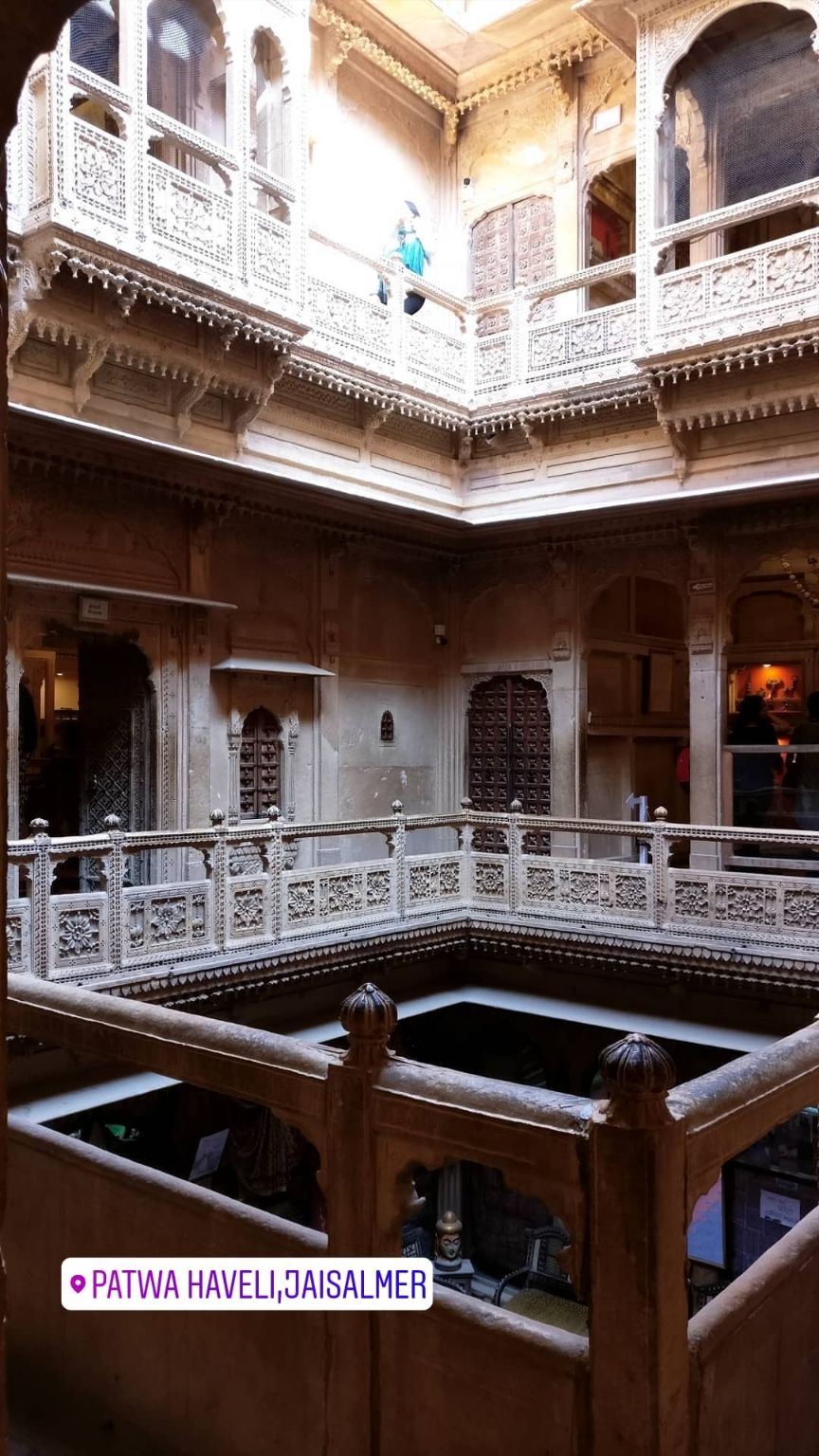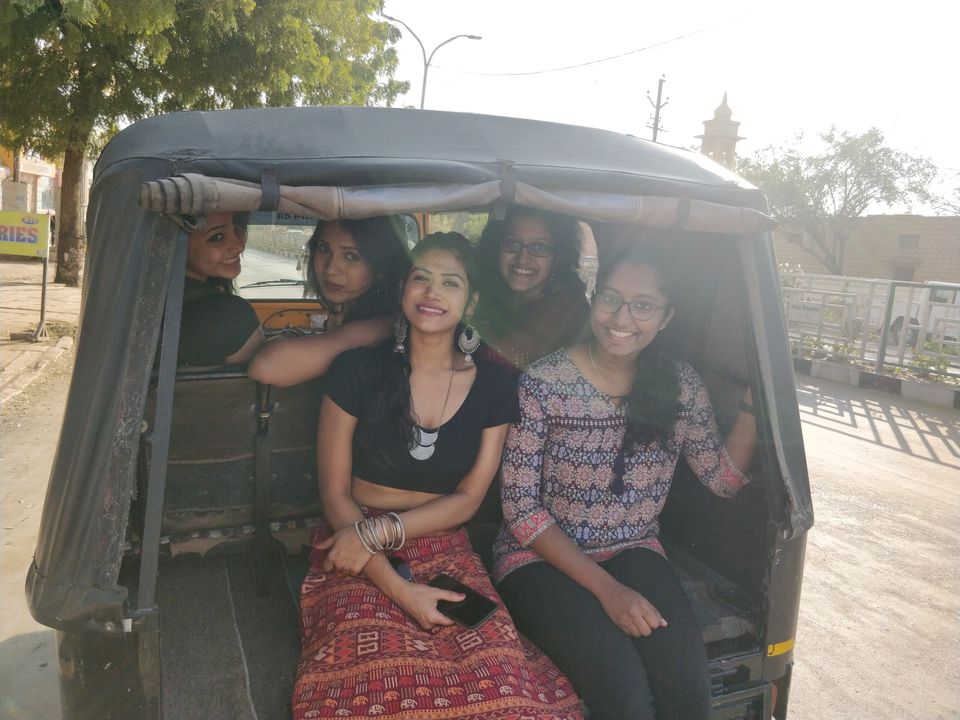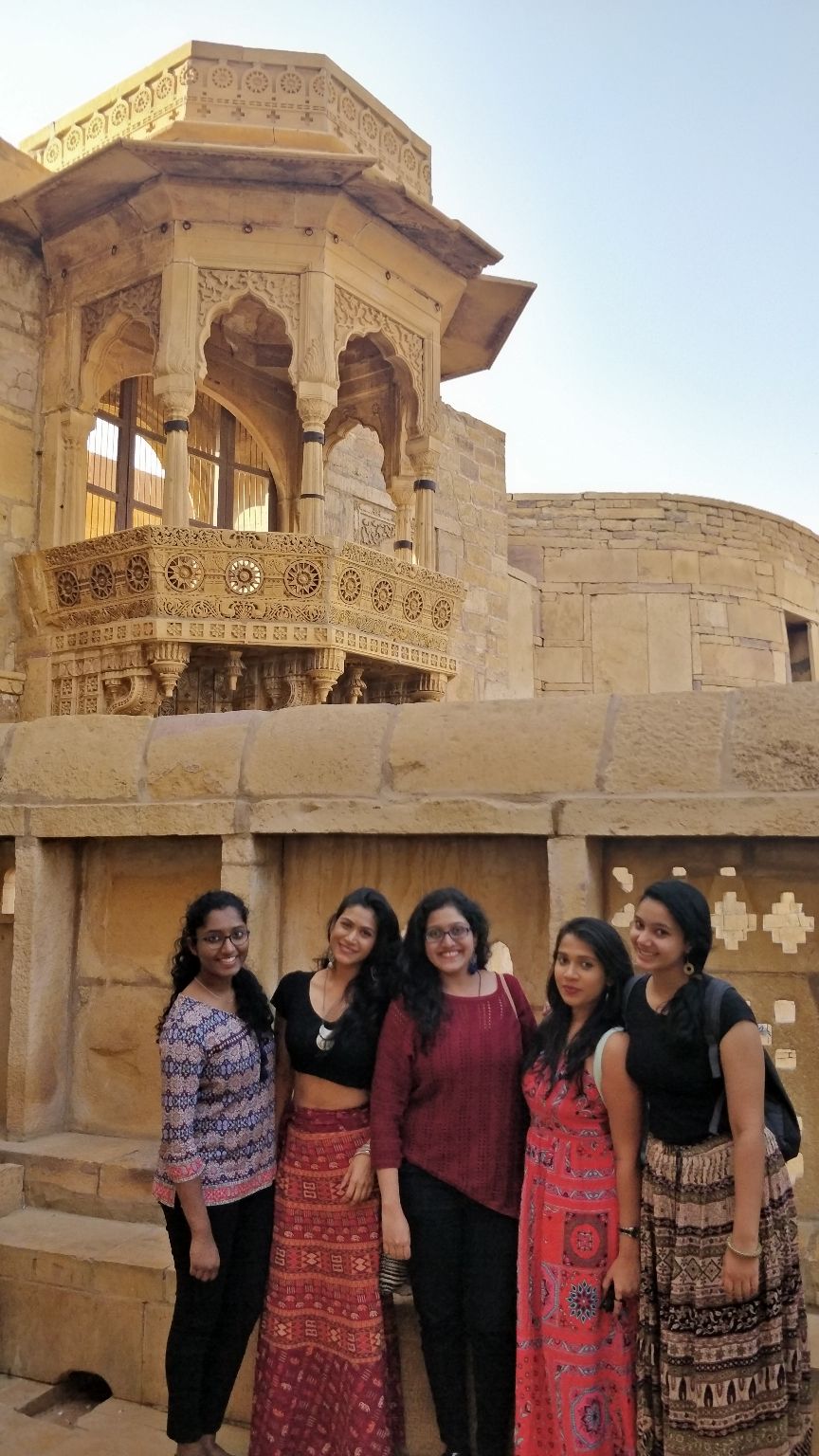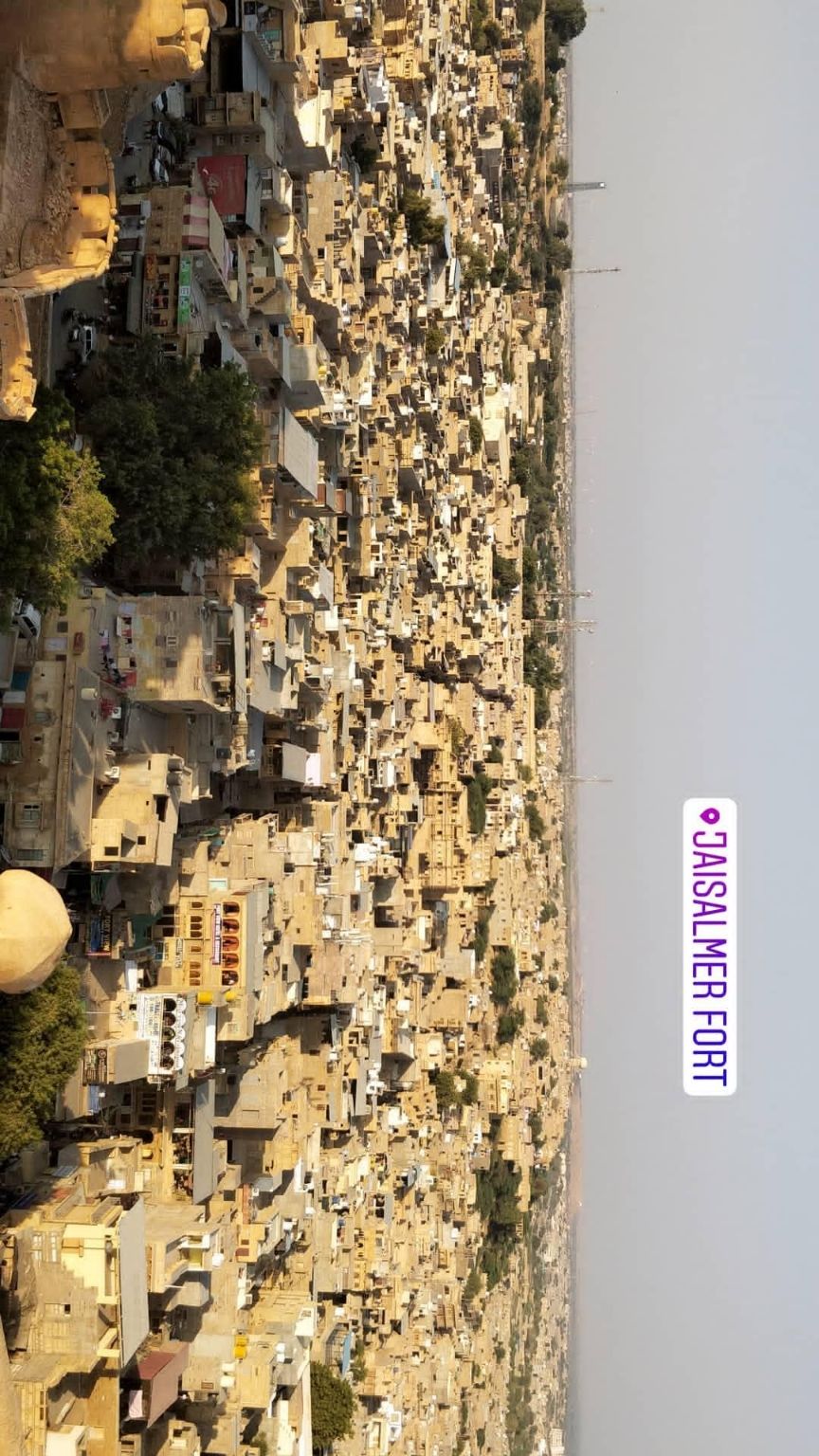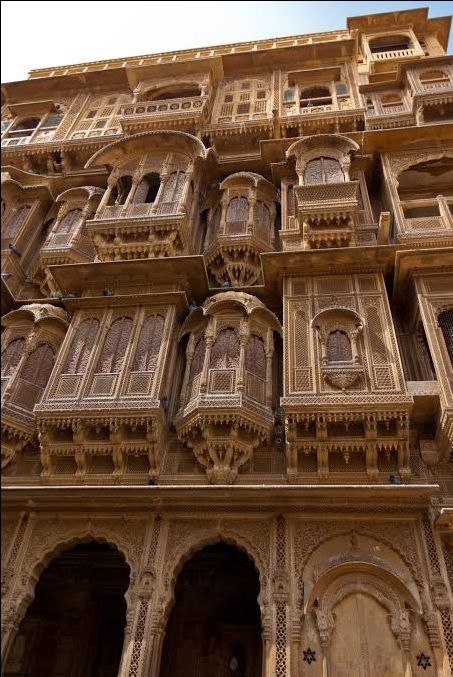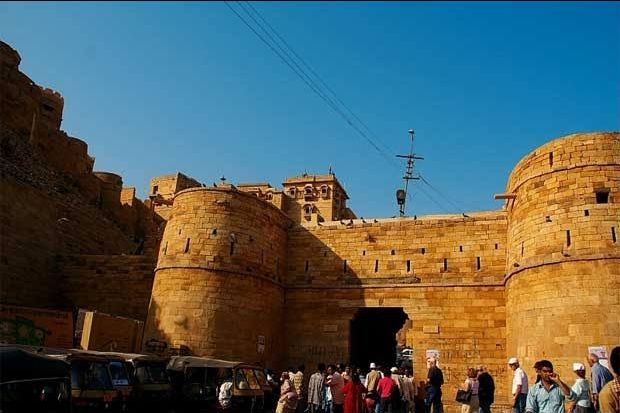 We boarded a bus for jodhpur from Jaisalmer . We opted for a seater bus as it was very cheap and pretty comfortable. We reached jodhpur around noonish and  checked in at our hotel hare Krishna. As we had only a day in jodhpur we all got ready really quickly, had our lunch at the hotel and headed for our city tour.
Our first stop was toori ka jhalra  and we saw ghanta Ghar on our way, Visited Umaid Bhavan palace followed by jaswant thada. These places are open till 5 pm and there is an entry fee of 30 at both. We opted for local rickshaws here as well , they were a tad costlier than Jaisalmer . Our next visit was to Janta sweets which has a variety of Rajasthani delicacies. Malai ghevar is a must try 😍 One can also shop of Rajasthani lehengas and bandhni sarees here. We headed back to our hotel where we had planned a surprise farewell for a friend . The night ended with a lot of love, talks and happy tears ❤️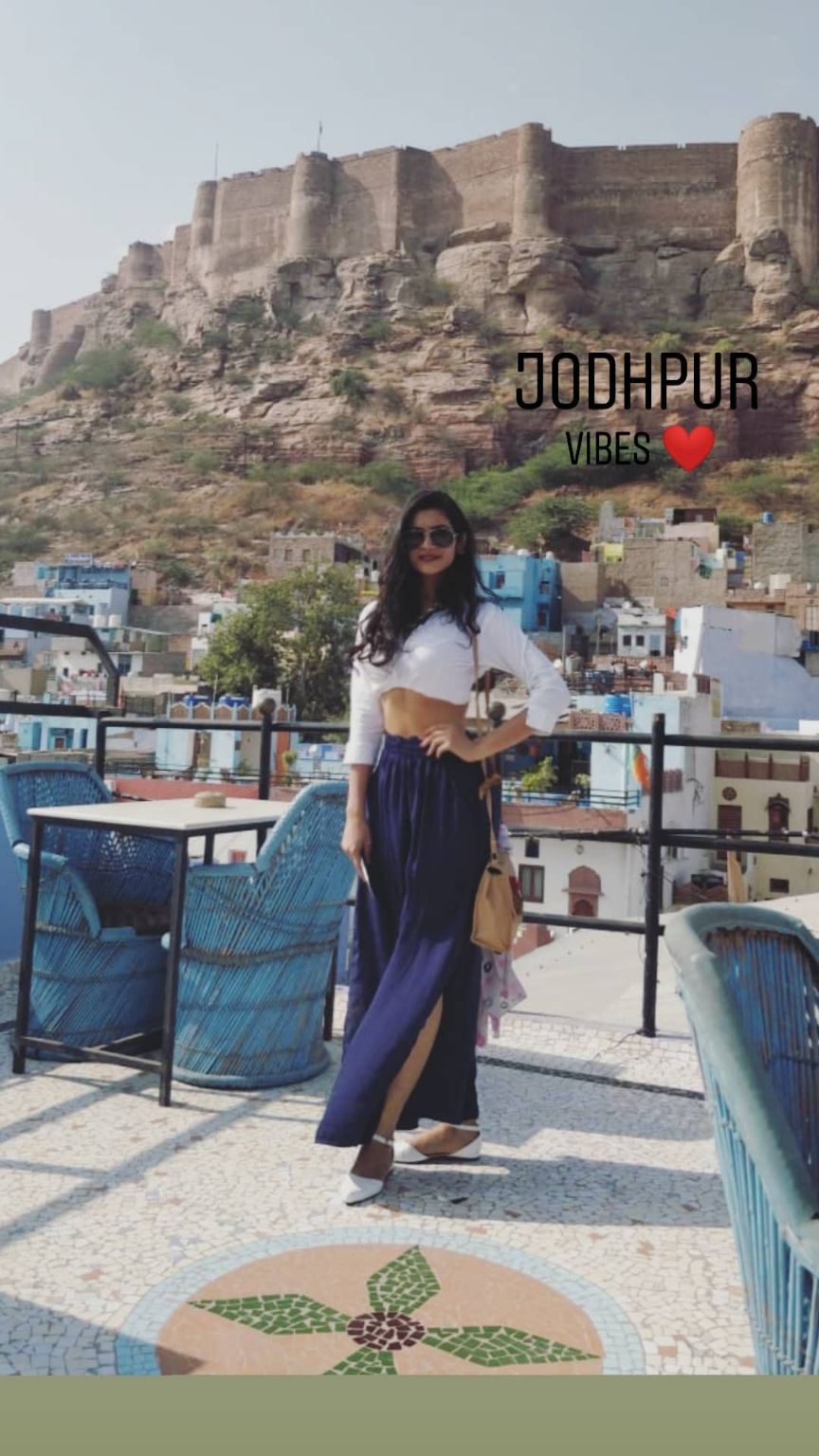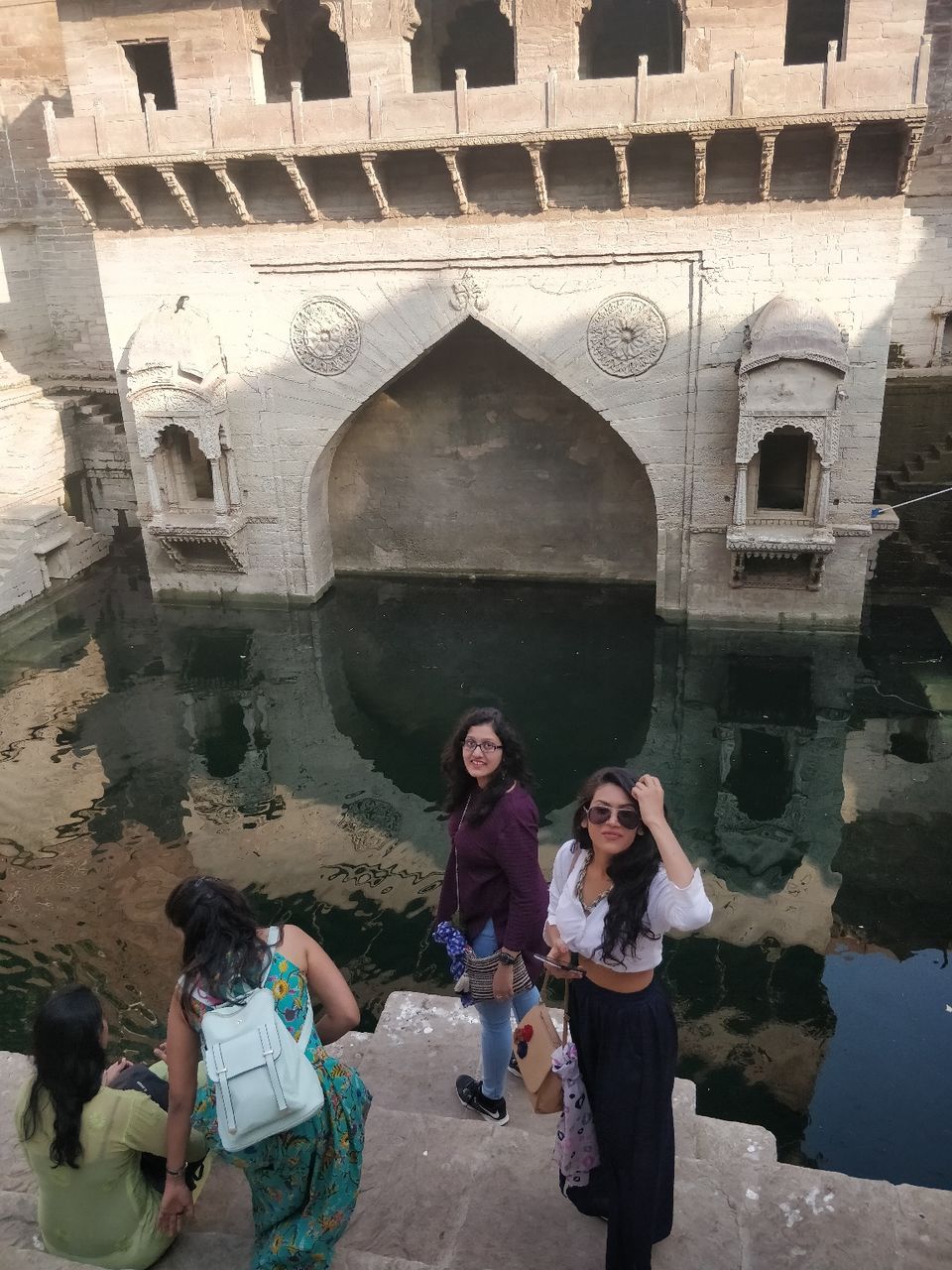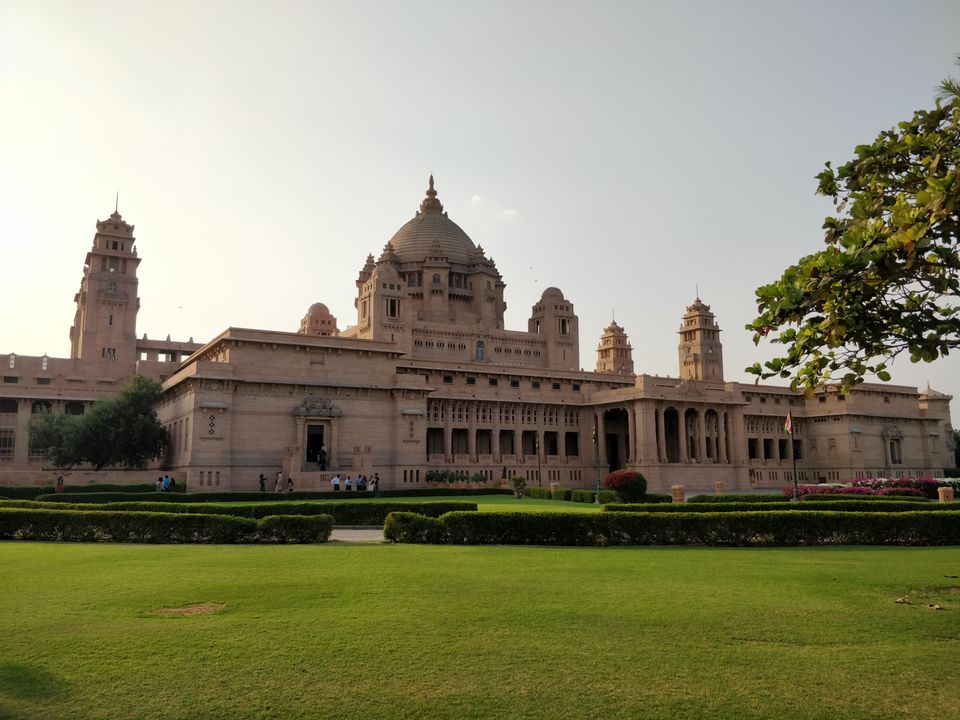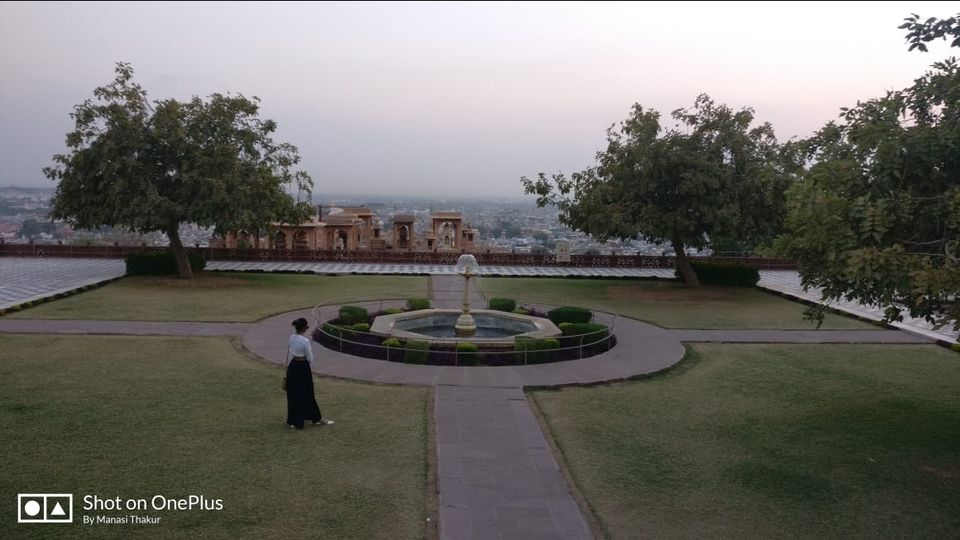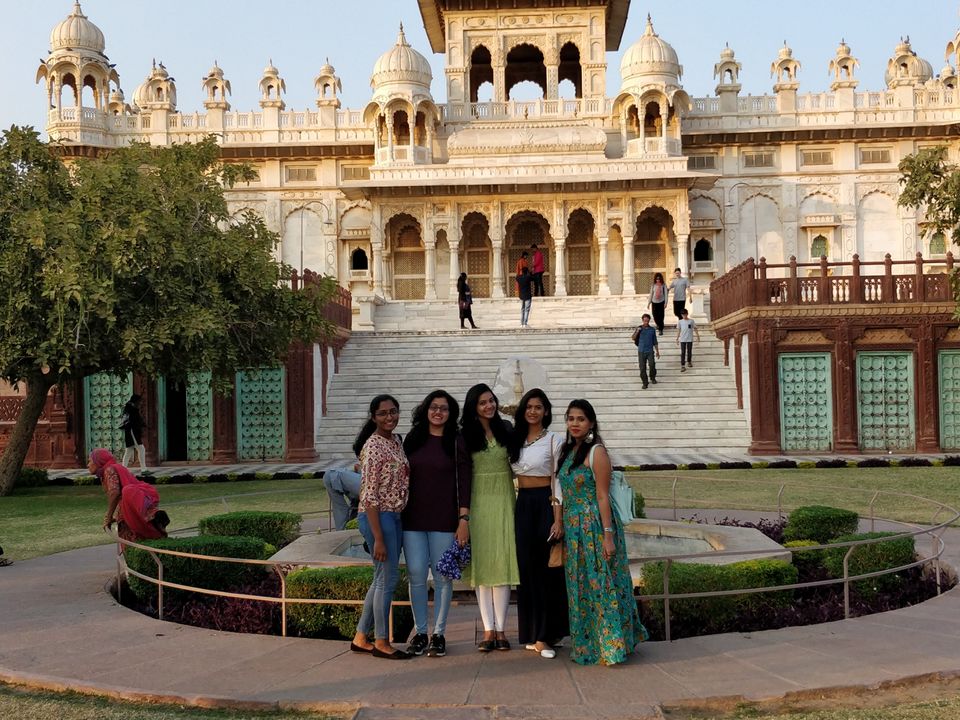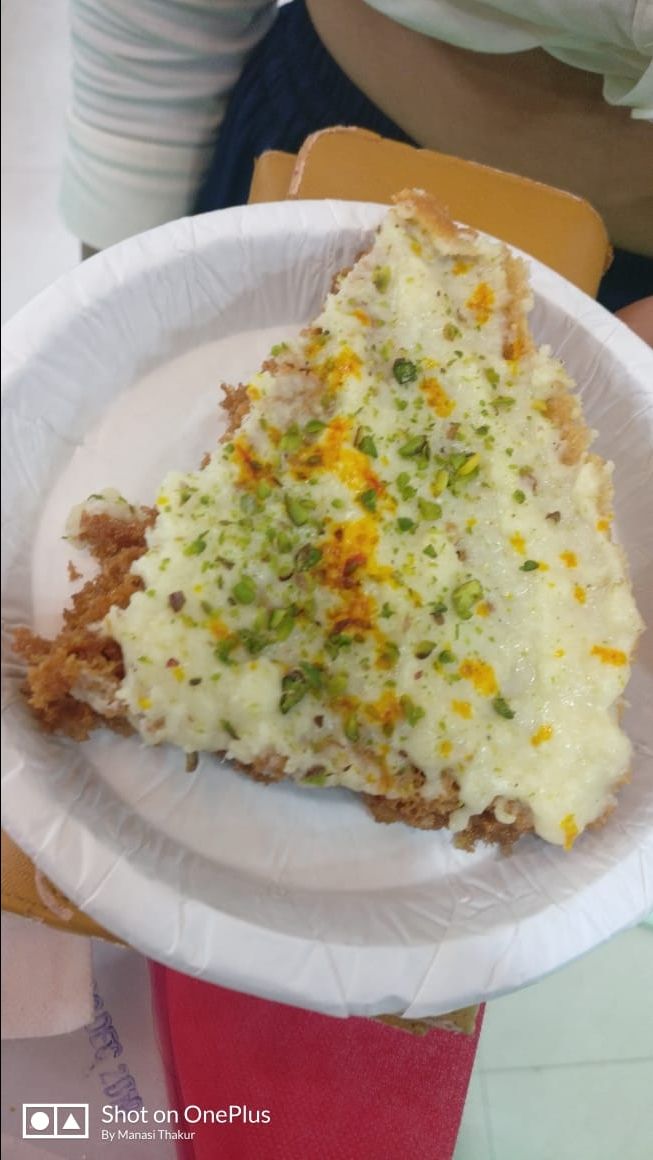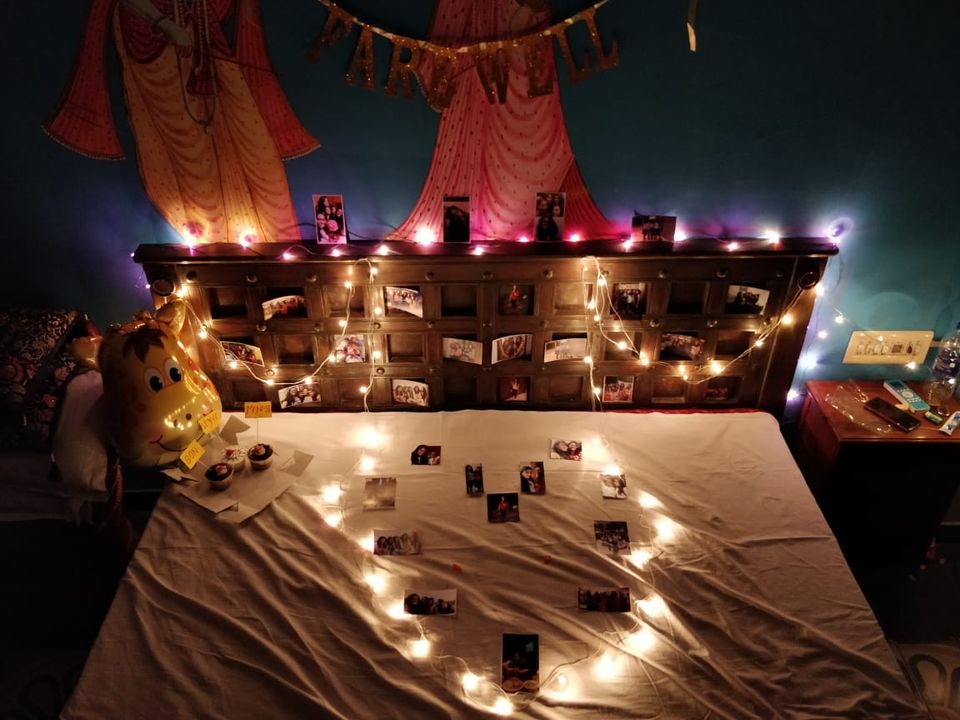 This was our last day in Rajasthan and our flight was scheduled at 12.30 pm
So we decided to visit Mehrangarh fort before departing , it takes almost 4-5 hours but as we were in a hurry we could cover only half of it . We took a local Rick to the fort and back . We have to pay an entry fee of 100 per person and from there we left for the airport .
We brought a lot of memories back home from this trip.It is one of the safest places for girls and for solo trips. The weather was pleasant and the people were really humble and helpful. If not anything , should definitely visit Rajasthan for food 😍😍