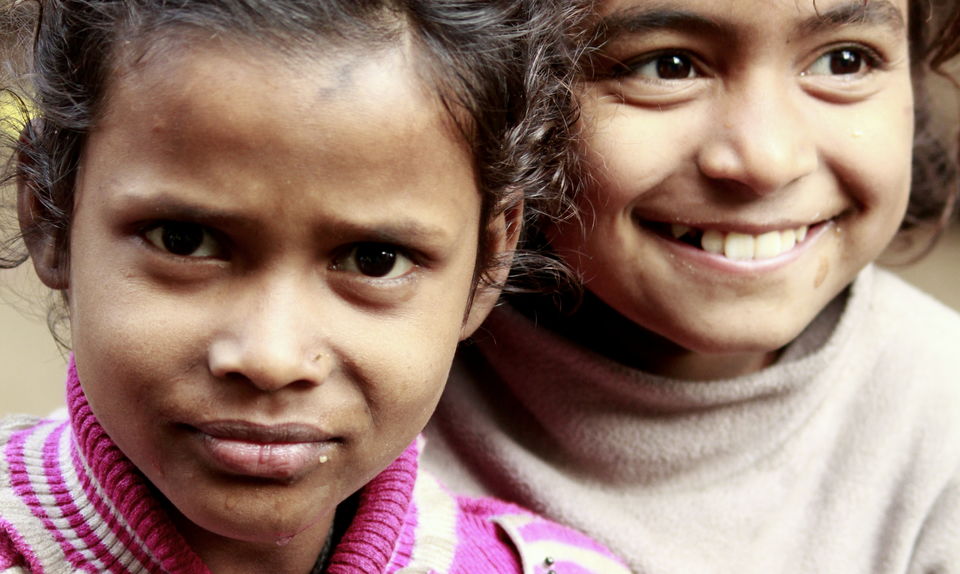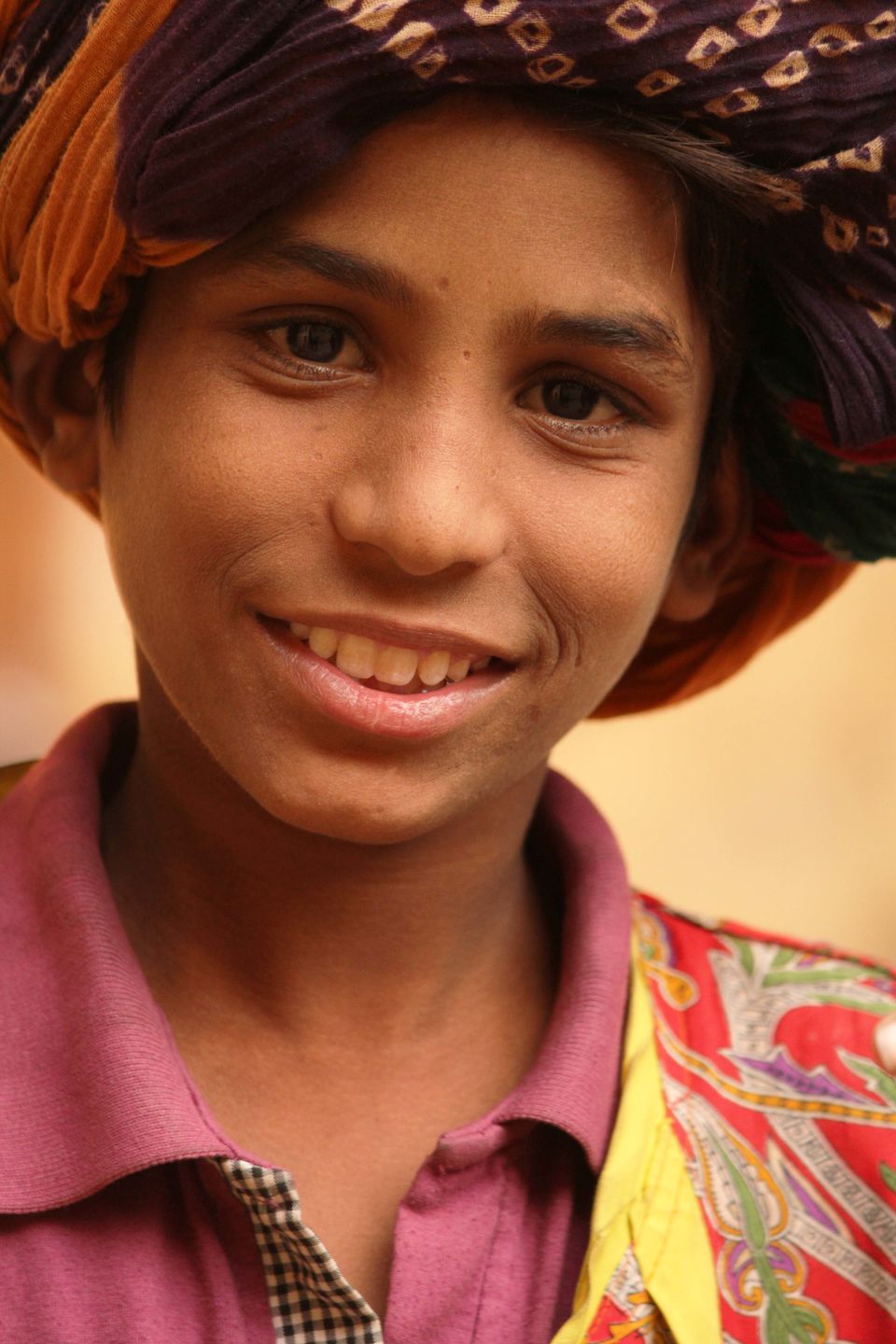 Remember those college days when we used to "plan" a trip. Similar was the situation with us; three friends of mine and I. We had been planning a hideout for quite a while and literature festival organized in Jaipur gave us the perfect opportunity.
The getaways are utilized to the maximum if you plan the trip over the weekend. Especially for people of Delhi NCR a short trip to Jaipur fits in perfectly. You can drive overnight and even if you don't want to drive, the option of a deluxe bus or Volvo is easily available. With all necessary arrangements and bus reservation we headed for our two day trip to Jaipur.
I find the perfect time to enter a new city is the morning. The amusement of watching a city rise, gearing up to tackle the day's task is one of its kind. The only tangible aspect is weather, which molds the experience into what you remember for the rest of your life. It was a winter morning when we reached Jaipur. We decided to take a hotel near the bus stop for better connectivity. We finalized our check in quickly so that we could start off our exploration as early as possible.
Our first day in Jaipur was also the last day of literature festival. The Grounds of famous Diggi palace were bustling with enthusiastic literature lovers. It was more like a fair for us. Such was the volume of the crowd that it was impossible to converse without shouting. After listening to our favorite author's discussion and some book buying, began our trip to Jaipur.
We decided to explore Amer Fort, one of the finest and magnificent architectural marvel of the Rajputana dynasty. The fort is situated 11 kms from the main city, with which it is well connected by the local transport. We were in awe of the marvelous heritage the moment we saw it. One of the best ways to explore a place like this is by opting an audio guide. When words guide you through every room and hall making you relive the actual time the monument was made, it makes the experience hauntingly beautiful. The audio guides are available in Hindi, English and couple of foreign languages.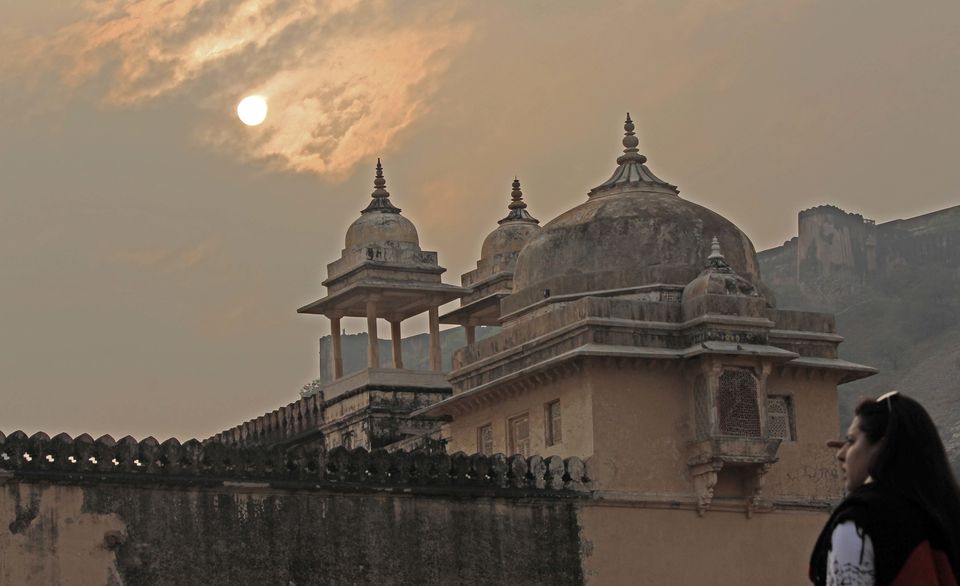 Amer Fort was built by Raja Maan singh and expanded by his decedent Raja Jai Singh. The audio guide will take you to 17th century with information about every part of the fort and its functionality and small stories of the royal families who have lived in the fort. We had initially planned Amer Fort as a quick stop but the surrealistic beauty made us spend a whole day there.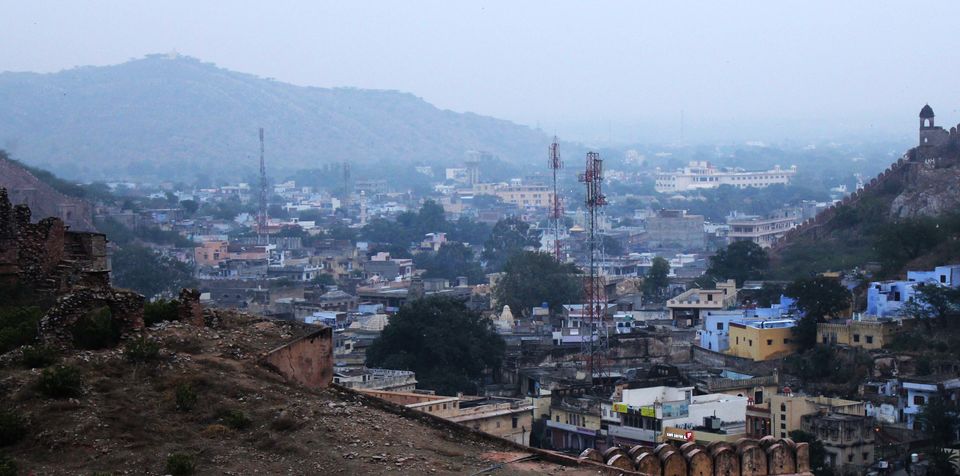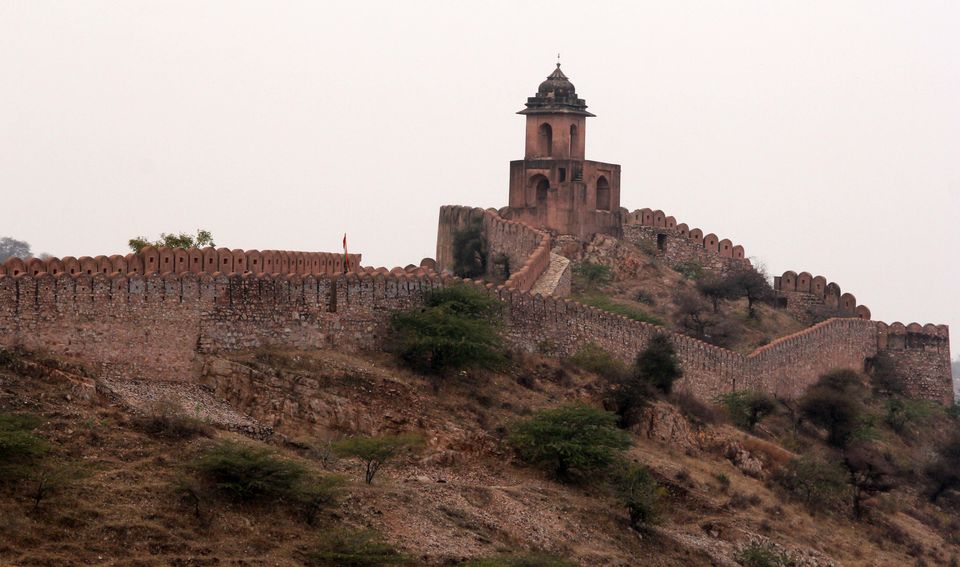 On our way back to the hotel, our friendly auto driver took us to Jal Mahal, another "must see" spot of Jaipur. It is a palace half immersed in water. Interesting fact about this monument is that it is just a view. You can just have a look at it from the shore of the lake and admire its beauty while enjoying the calm breeze.
Now was the time to shop and as I was with three ladies, shopping became way too interesting. Just want to mention that shopping with ladies especially in a new city is a delightful addition to a wonderful trip, because one thing that men really can't do is exploring a street market. Nehru Bazaar is one of the most celebrated markets of the Pink city. If you are into ethnic clothing, especially footwear and Bandhej Chunnis (traditional printed stoles) then this is the spot. With this you have a wide range of perfumes and some very decent pottery items.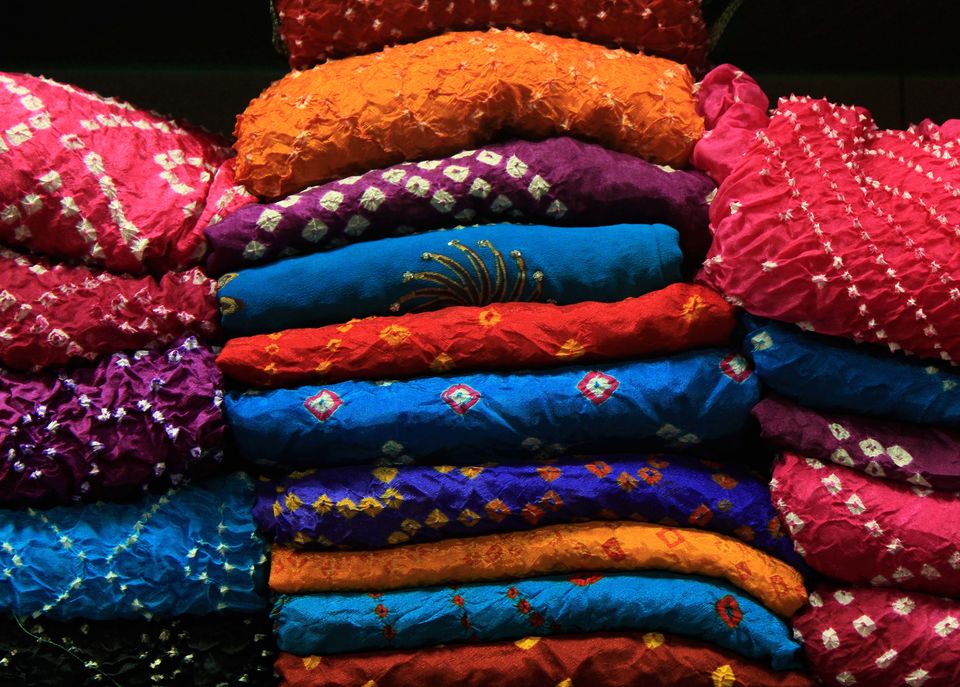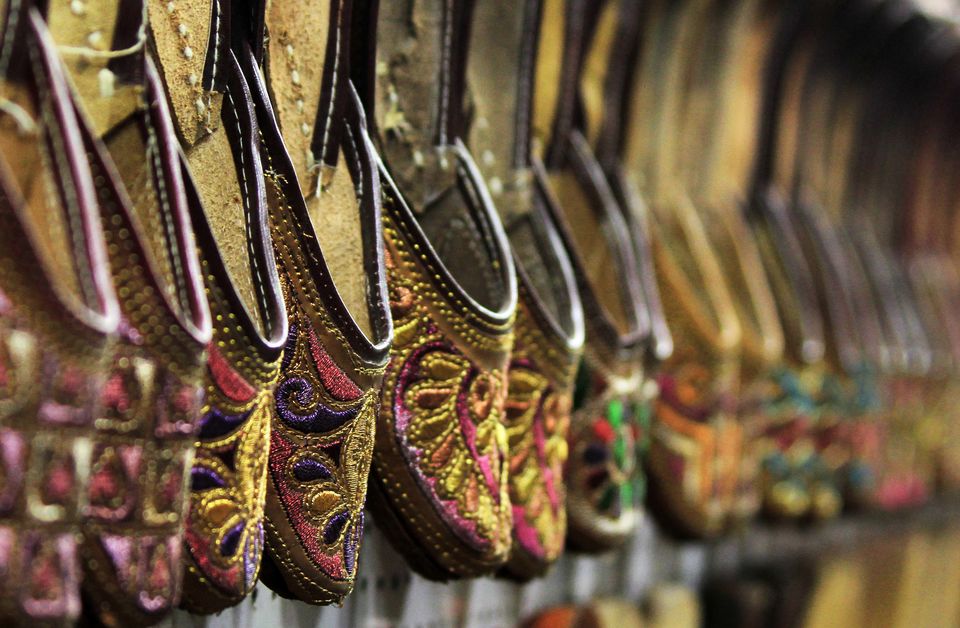 Next day started early for us, we traveled almost 140 kms from Jaipur to Ajmer. We boarded intercity express which is again a cheap travel option. It took almost 3 hours and we were in Ajmer to pay our visit to Dargah of the founder of Chisti order of Sufism in India, Garib Nawaj Hazrat Khwaja Moinuddin Chisti. Like most of the religious places in India, no private vehicles were allowed on the way leading up to Dargah. So don't get tempted by the rickshaw pullers promising to take you close to the gate. You will have to walk last few meters yourself and believe me it will be one of a kind experience. The soothing weather of the morning made our journey to Dargah even more memorable. One thing which I love the most being a photographer is faces and I came across to beautiful portraits of people with detailed faces. Rajasthan is really a magical land.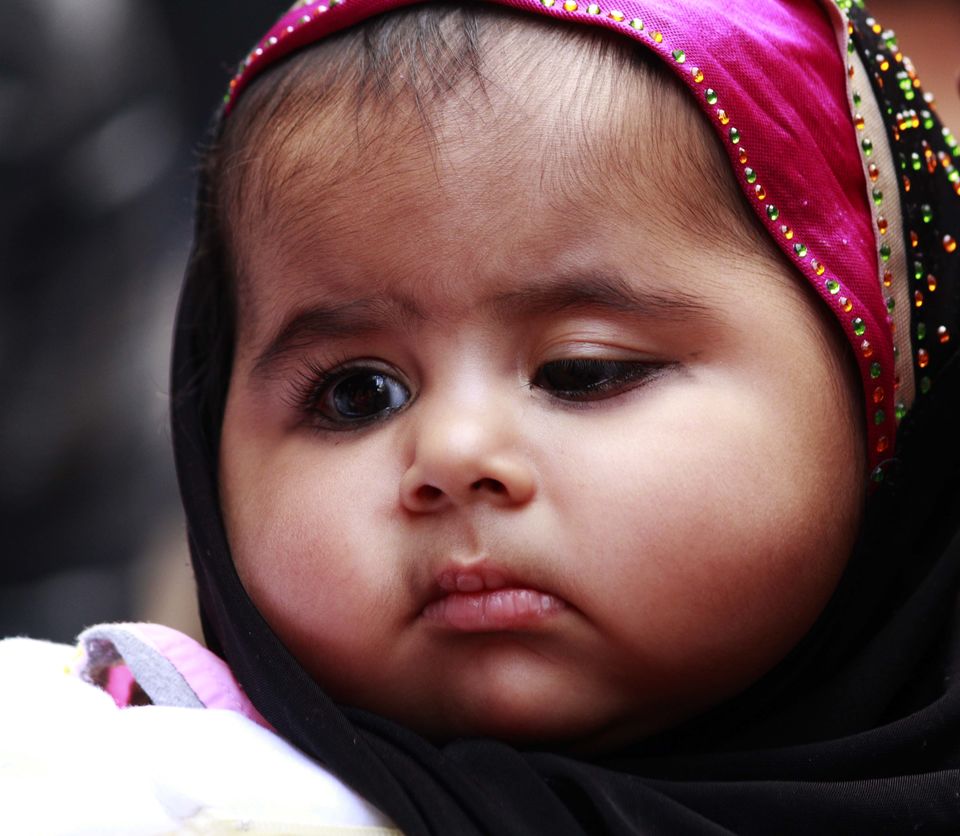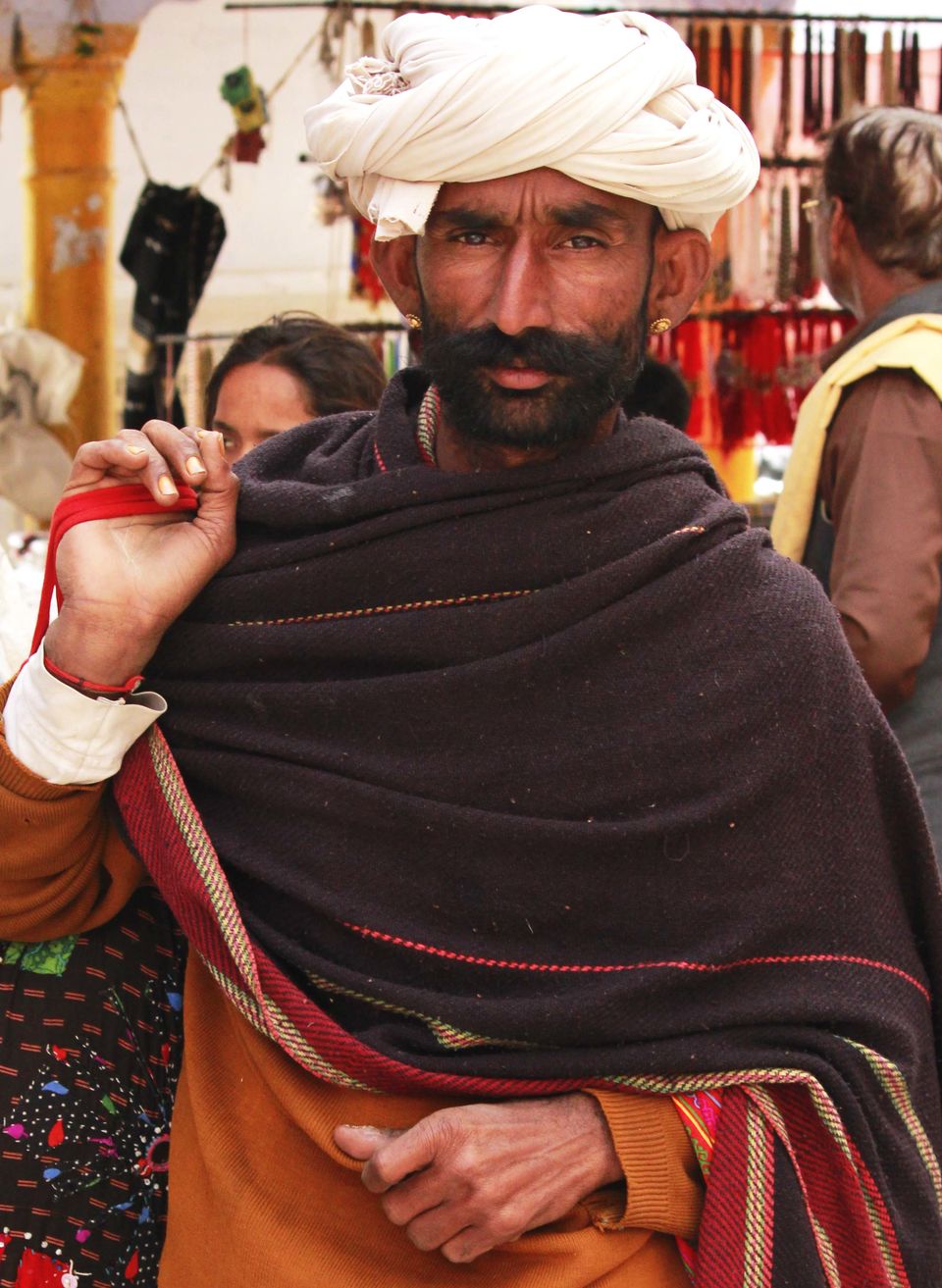 Pushkar was the last and my personal favorite stop. I was so excited to explore this city popularly known as The Rose Garden of Rajasthan. This hot sandstone town is one of the oldest existing cities of India, engulfed in Aravali Hills. It is one of the five must visit pilgrimage sites for Hindus. The historical relevance of this town goes way back to the mythological time. If I have to give you one reason to visit this holy city then it would be the temple of Lord Brahma - The Creator of the universe. Apart from this it is known for its annual camel fair held in November and the lake. It is explained that the lake was created by the Lord Brahma when he once dropped a lotus from his hand and at the place where the lotus fell, emerged a lake. It is also one of the very few places in India where alcohol and non-vegetarian food is restricted.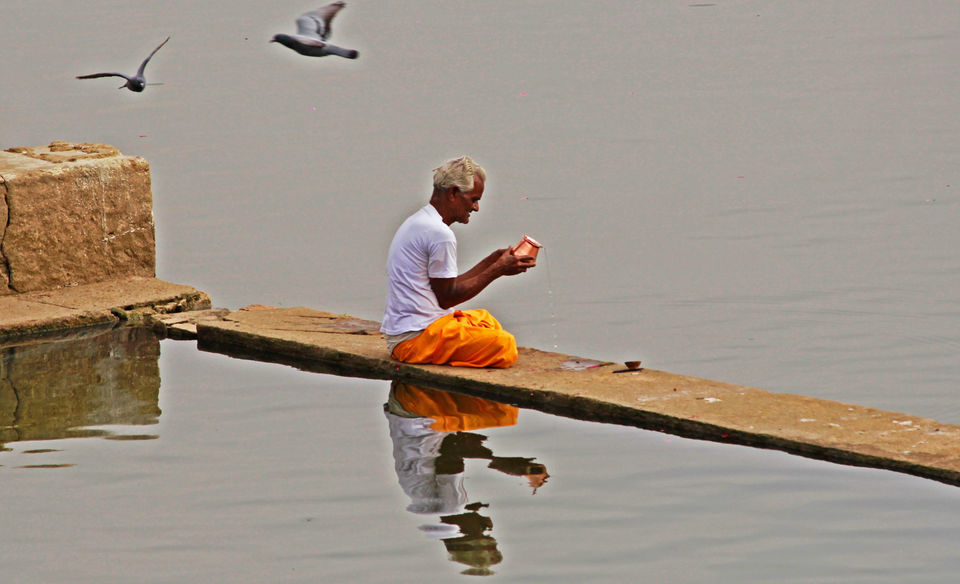 Pushkar is 14 kms from Ajmer and the road to this town is a one way link which goes through small hills. A bus took us up on the hill (some people were already on the hill by sitting on top of the bus). We had little time and there was no camel fair in January, so we headed straight to the Temple of Lord Brahma. The streets which will take you to the temple will offer you simple household things like pottery, clothes, decorations and artificial jewelry. The Temple was close at the lunch time, so we decided to stay at the Brahm Ghat and watched people take the dip in the holy water. The lake is a unifier. Hindus from all parts of the world come here once in their life to drop their sins and purify. This is one place in India where you will really find peace from all the distressing realities of life. One thing you really can't afford to miss, is the Malpua Rabdi from the streets shop.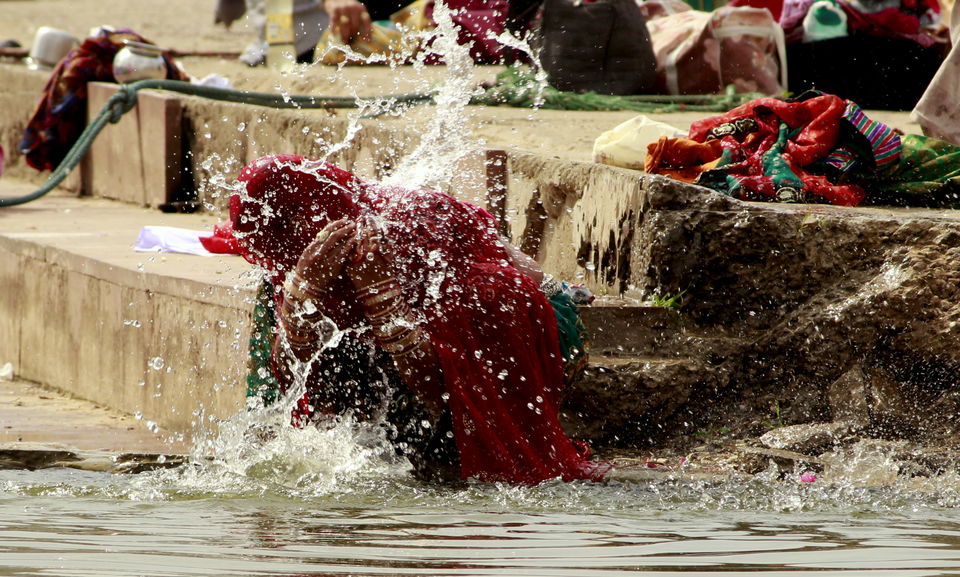 Food options from Jaipur to Pushkar are plenty. Apart from the regular North Indian dishes, small dhabas and restaurants offer you a long list of delicacies of Rajasthani cuisine including Malinda, Gatte ki sabji, Daal Baati Churma, lehsun ki Chutney and my most favourite Pyaj kachori from Rawat Kachori.