Fort State: In ruins
Difficulty: Medium
Endurance Level: High
Things to carry: Two liters of water, snacks, Trekking shoes.
Best time to visit: Any time of the year
Type: Hill Fort
Time to Explore: Four hours
How to Reach: There are three ways to reach this fort.
1. First way is via Tungarli lake in Lonavala. This is not a motor-able road, so you need to park vehicles near Walwan dam and then walk nearly 14 KM. This can be a daunting task specially in rainy season.
2. Second path is via Della Adventure resort. We can take our vehicles via this dirt road but is in extremely pathetic condition. I would not recommend anyone driving vehicle on this route, as it may damage the vehicle too.
3. Third way is via Kondivade village, Kondane caves which lies in Karjat region. One must trek for nearly three hours to reach the fort via this way.
History: This fort has been ruled from Saatavahana period. This shows how ancient the fort was. After medieval period, it was ruled by Adilshahi. During the conquest of Thane, it was won by Chhatrapati Shivaji Maharaj. It was mainly utilized to keep an eye on the trade happening through Bor ghat. Later it was taken over by Britishers; they destroyed the fort to a large extent.
Rajmachi fort is the only fort having two Balekilla (upper fort) namely Manranjan and Shrivardhan. It is a jewel in Sahyadri mountain range. It is surrounded by deep valley from three sides. The base village "Udhewadi" is a small hamlet having population of nearly 300 people. Their main income comes from tourism. You can stay in the rooms or they can arrange the tents as well. Room can cost as low as Rs. 50 per person. Tents depending upon how many people it can accommodate costs between Rs. 500 to 700. The villagers are very helpful and hospitable too.
We started from Pune at 5 PM and took the path via Della Adventure resort. It was a tough and bumpy ride after the resort. Also, it was little scary riding the bike on a dark night and through the jungle. But there were many people going along the way. We waved at a couple asking for directions; they were kind enough to not only show us the way but also asked us to follow them till village. It took us close to One and half hour to complete 14 KM journey. As we reached the village, we came to know that there are wedding celebrations going on and it will go on the whole night.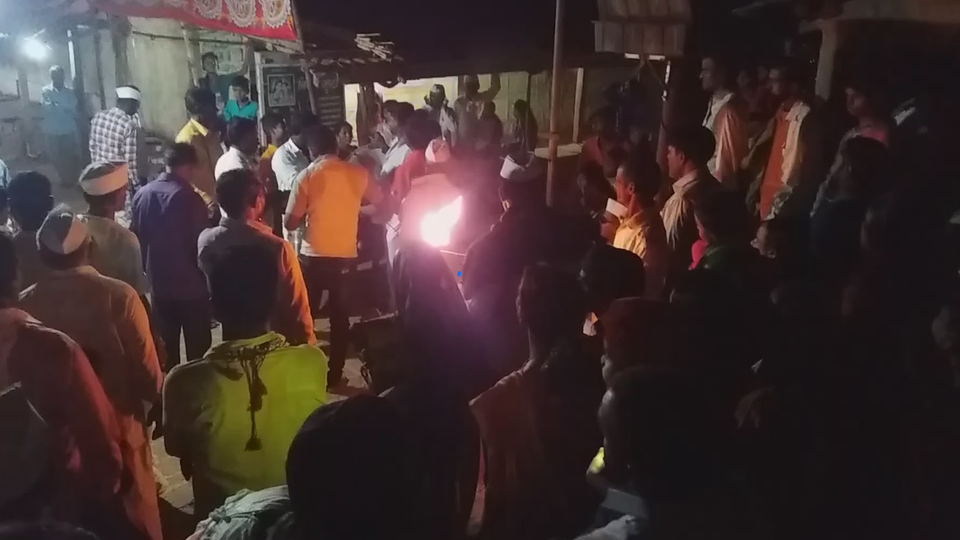 They helped us with our accommodation. We took the room and waited for dinner to get ready. Dinner for one person costs Rs. 70 and it was a very yummy food we had in recent times.
Now we had to get ready to see the most incredible spectacle of mother nature.
The fireflies' festival!
It occurs only in last fortnight of May and first fortnight of June months. It is a mating season for fireflies. During my childhood, I used to see it in cities but now they are on the path to extinction. We must take measures to protect them.
They can be seen in thousands illuminating on trees continuously. It looked like the stars have come down on the earth. We were extremely happy seeing this event. We explored nearby areas and we could see them on some specific trees only. We spent some quality time observing the light gala. We went back to get some sleep as we had to explore the fort of Rajmachi the next morning. A firefly got into our room.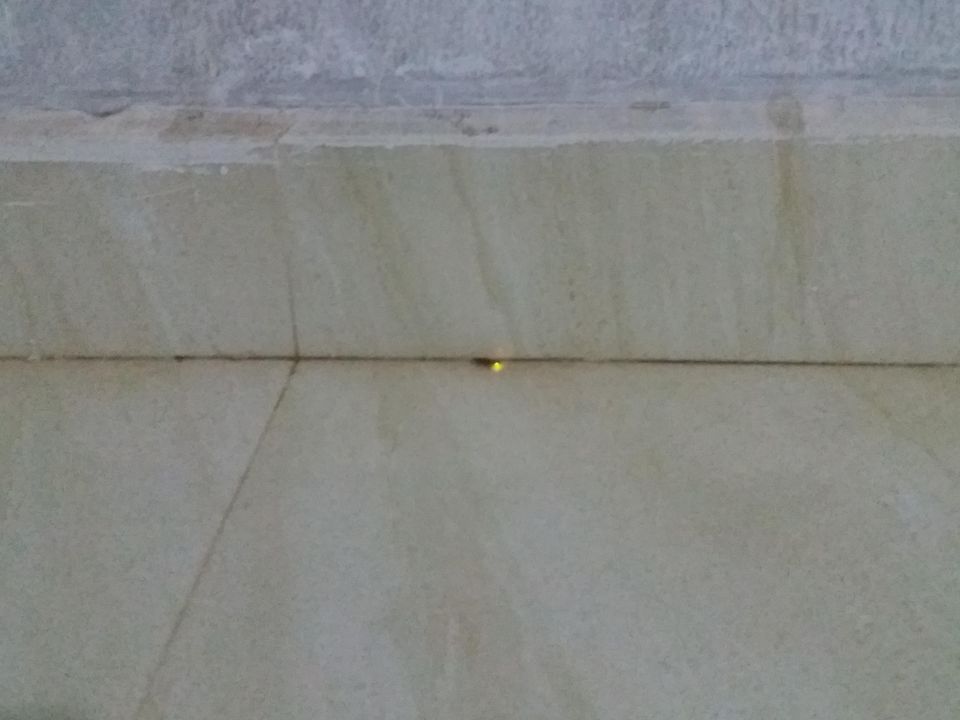 We got up early in the morning. There are toilets behind the house. We ordered for breakfast and walked towards fort. There are many boards installed by MTDC showing the important places in village and on the fort.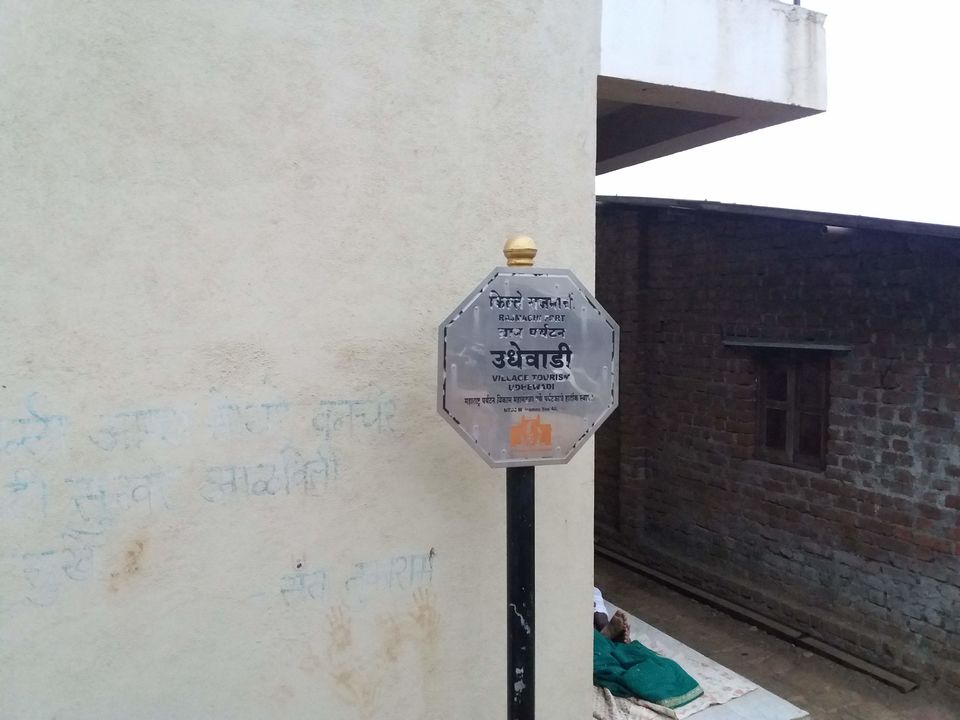 At the entrance of village, we can see a board depicting way towards Kondiwade village which is a trek route from Manranjan fort on the Karjat side.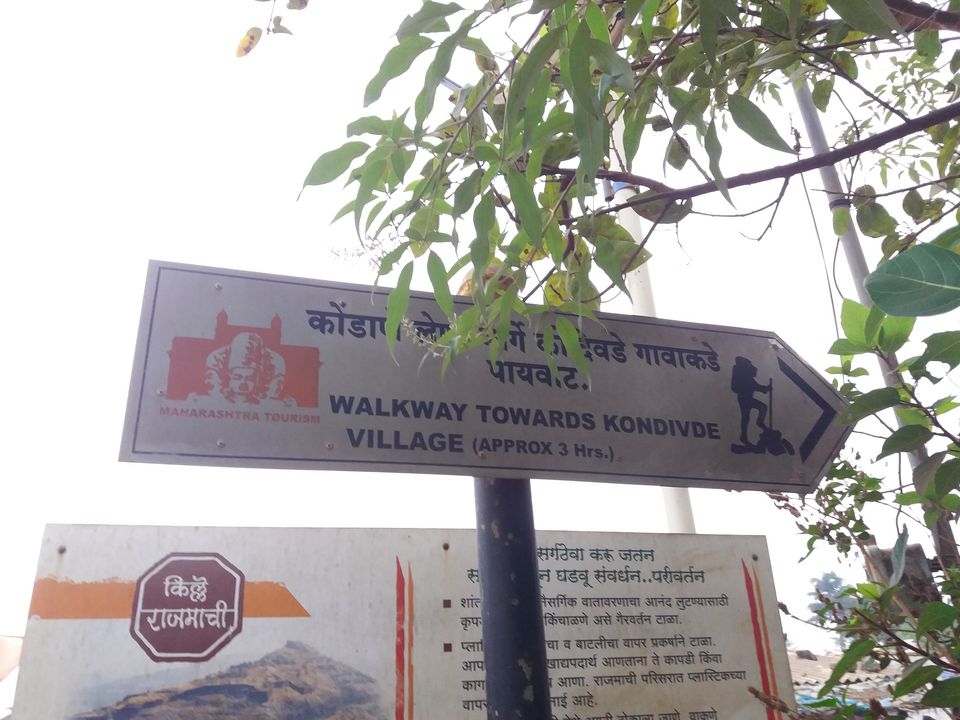 Ahead, we can see a school which was started in the year 1966.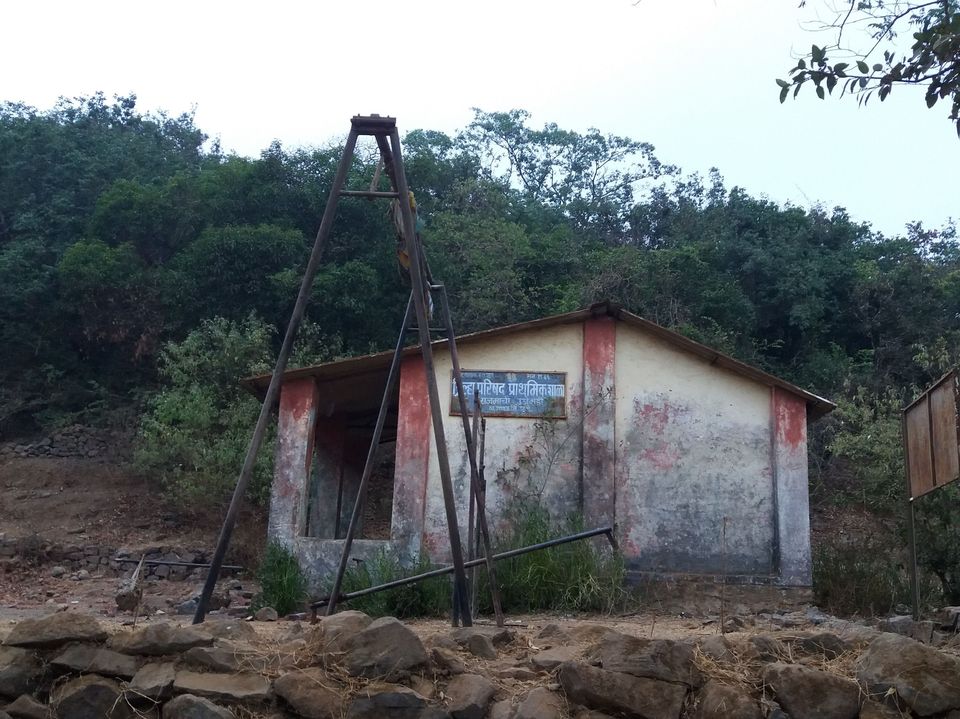 As we come close, we can see a board showing information about the fort. Another board shows the way to Kalbhairav temple. There is a map too, but it is hardly visible.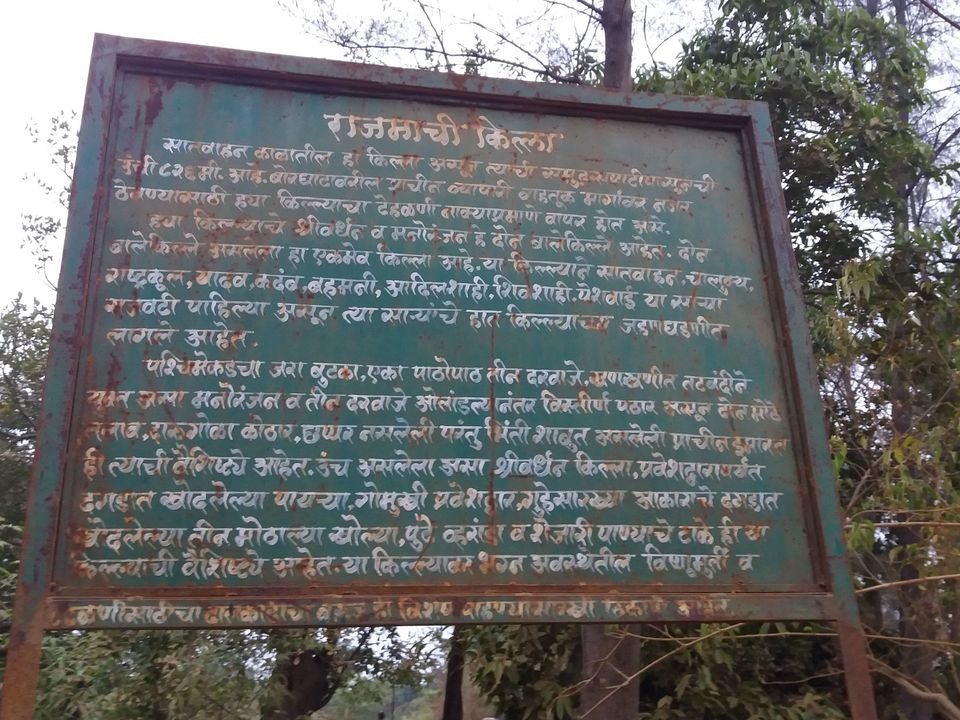 There is a cement bricks road.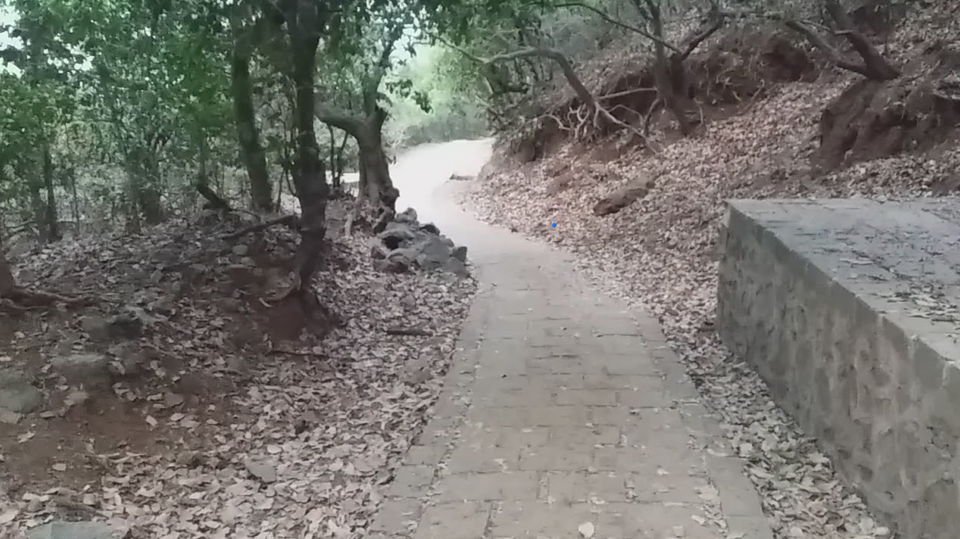 On the left side, there are rock cut caves.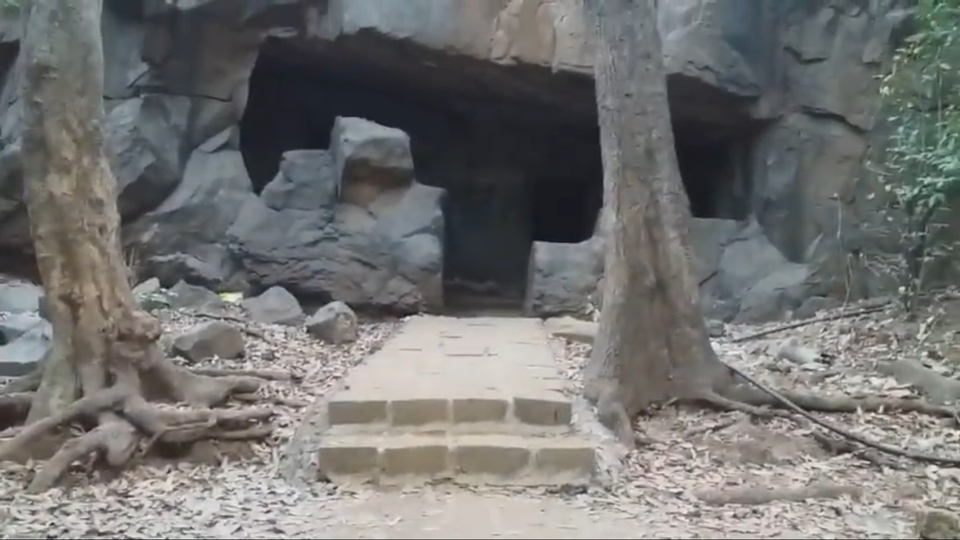 They are three in number with gates having sculpture of god Ganesha and some with flower.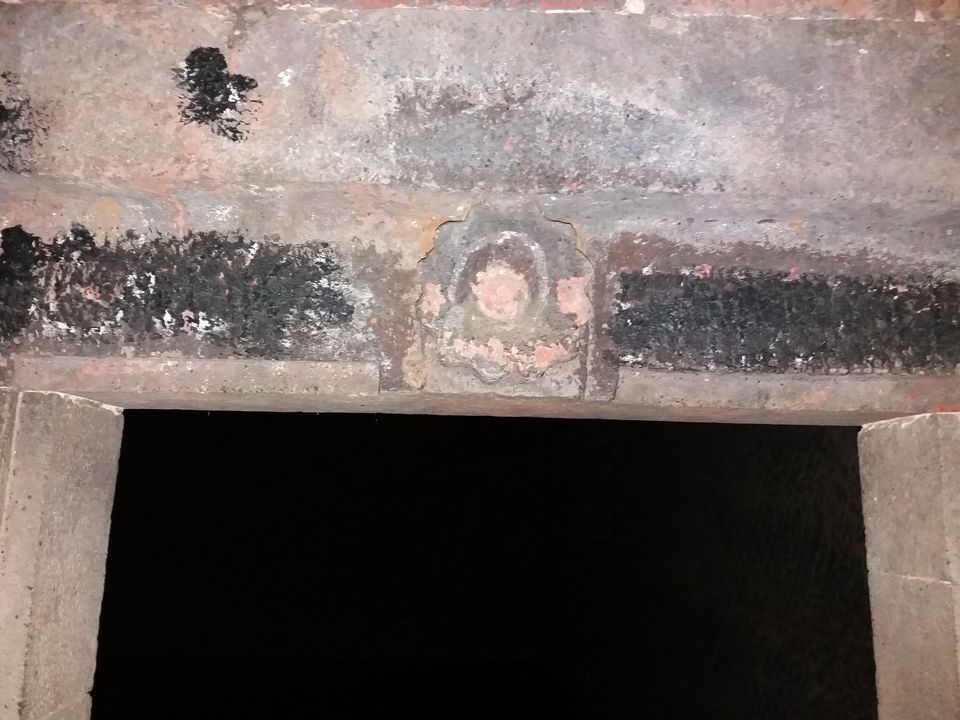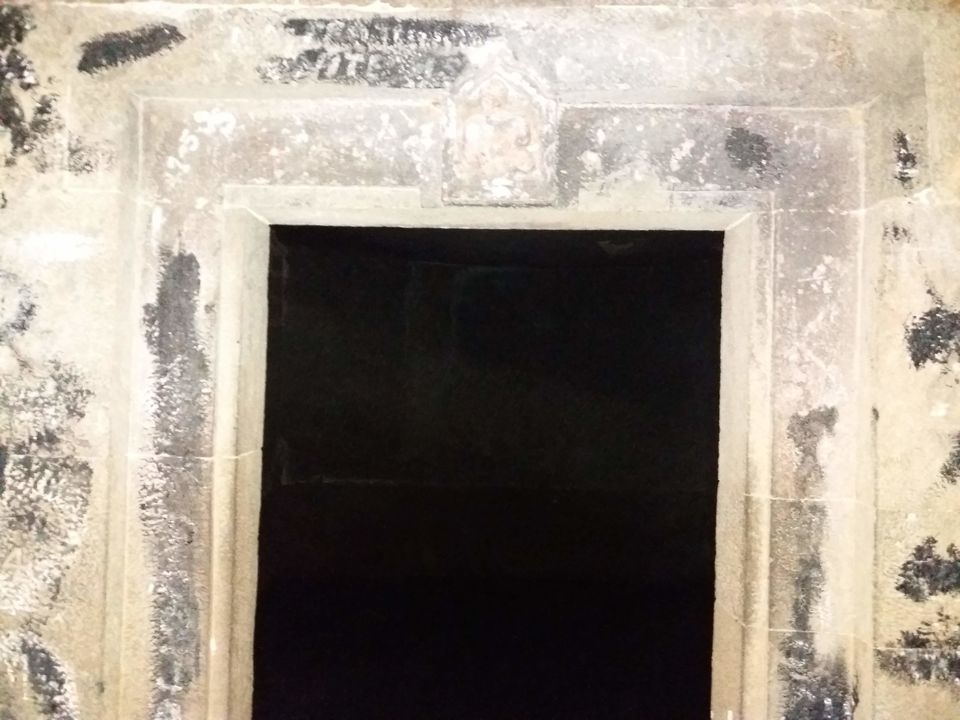 There are steps to go down the cave. All the three caves have water inside and villagers use this water for drinking purpose. So please do not litter the place.
We need to walk over a staircase for some time and then we reach the Kalbhairav temple.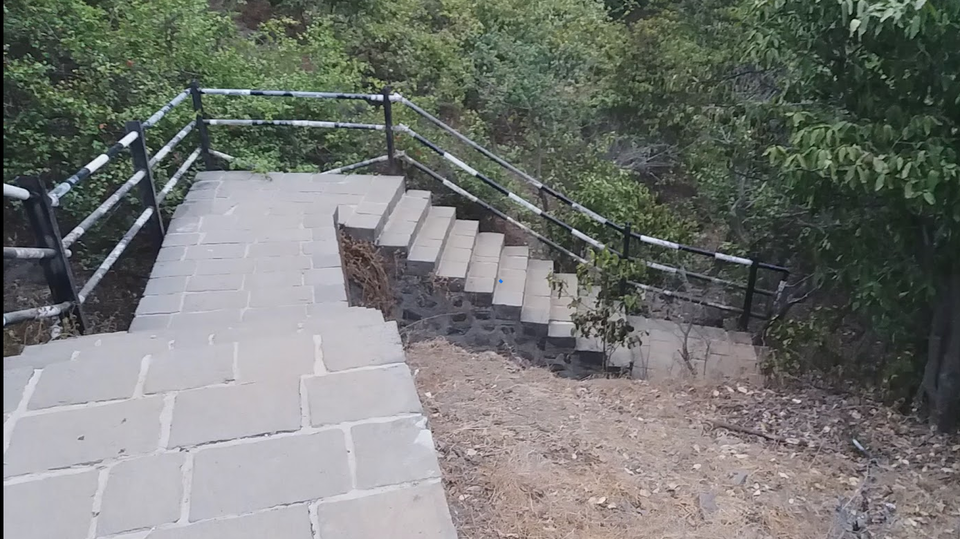 Outside we can see some war memorials and some idols. There are six idols inside and behind them we can see the photo frame of Rajmata Jijau on the wall. It is noted that Chhatrapati Shahu Maharaj and Bajirao Peshwe have visited this temple.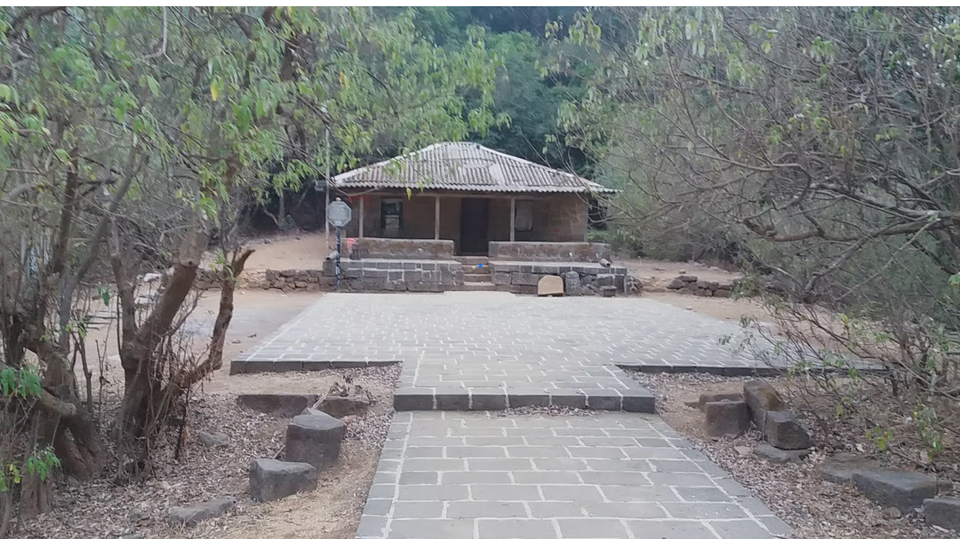 Just in front of this temple, we can see some dilapidated structure. It has a horse beside which there is a goddess idol. On the other side of horse, there is a Shivalinga and a sculpture of Snake. Some pillars are there but without a roof.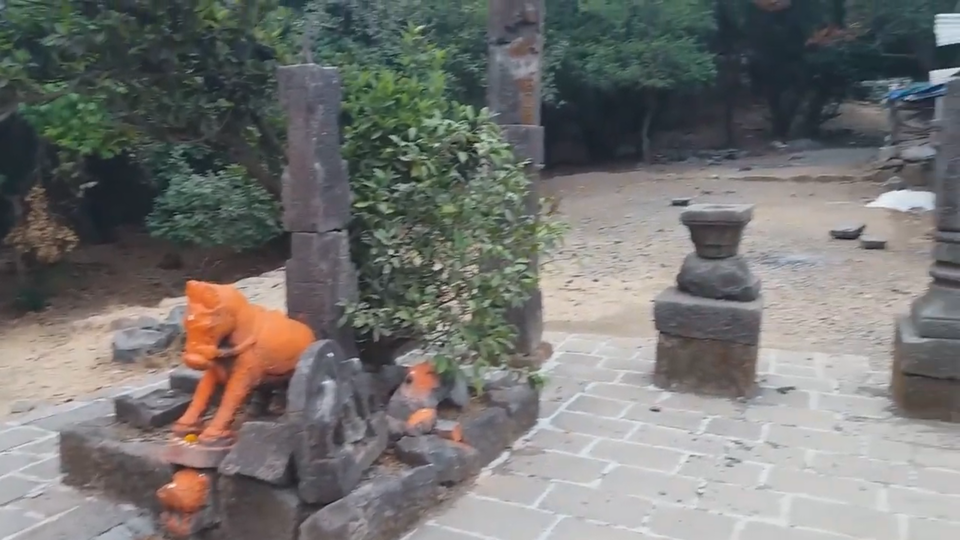 Left path goes to Manranjan via right one takes us to Shrivardhan fort. We took left.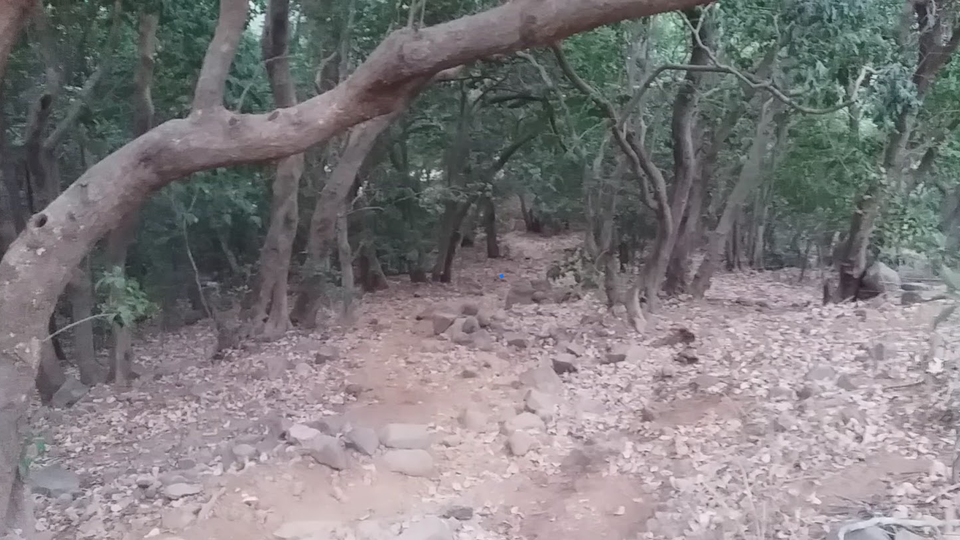 On the way to Manranjan, we can take a left to see the water tank. It is carved out in the rock with a pillar in the center. There was some water in the tank.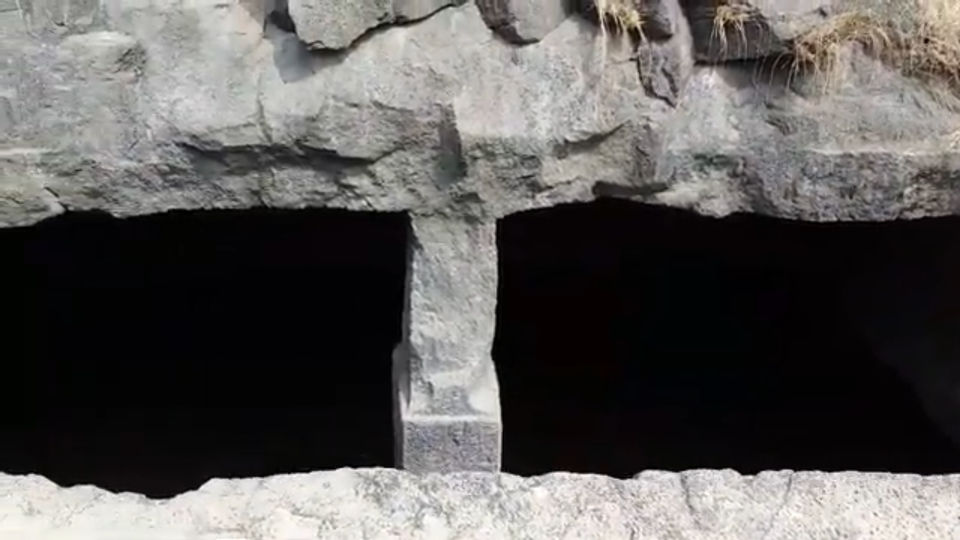 After 20 minutes of climb, we reached the entrance. The gate is built in Gomukhi architecture, so that gate is not directly visible to enemy.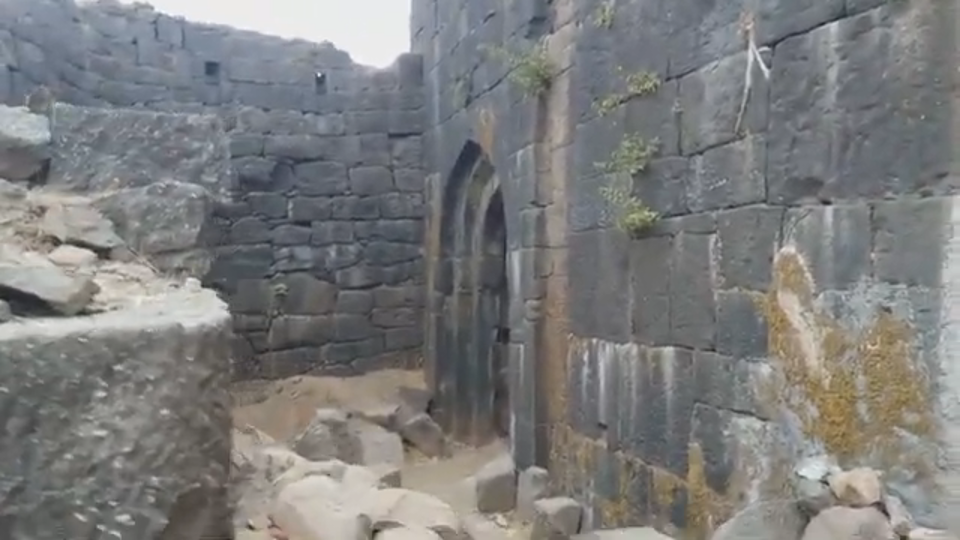 Behind the gate, there is a place which could have been used for initial frisking.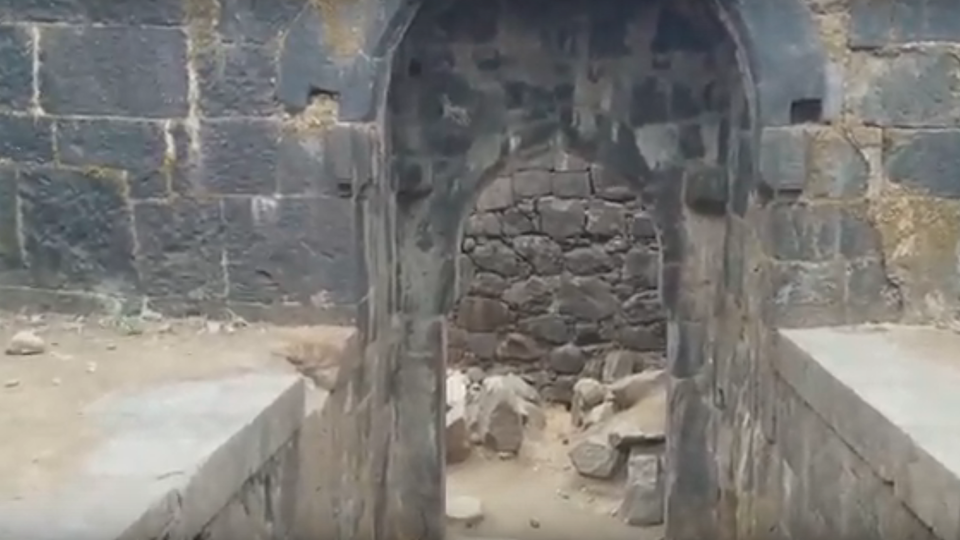 As we take left from here, we can see the bastion facing Udhewadi village. The clouds had completely blocked our view.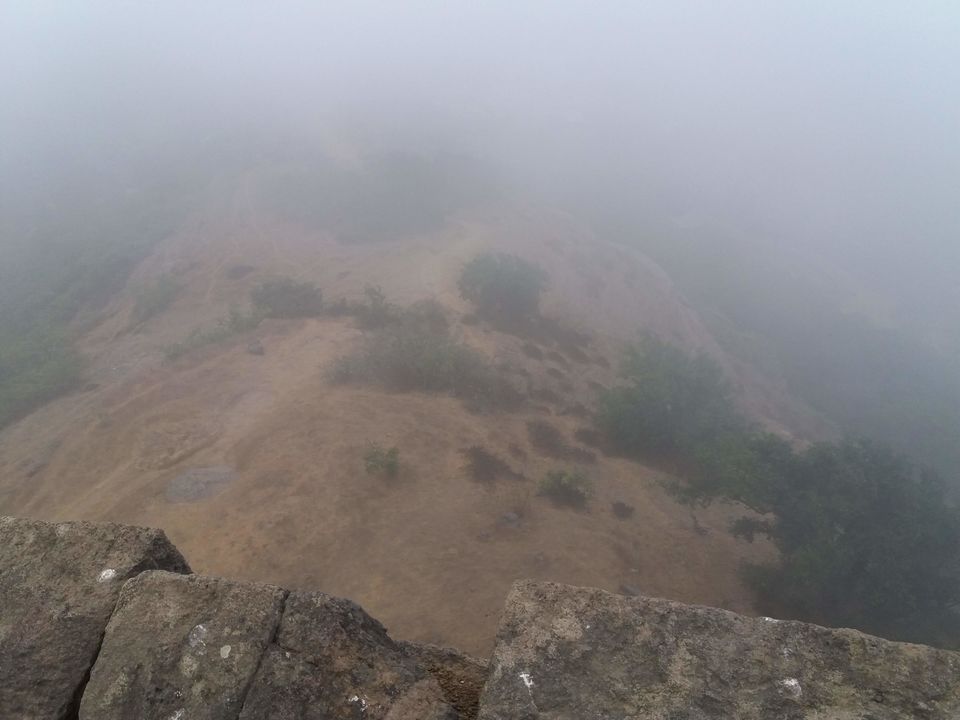 Moving further, we came to couple of rock made water cisterns.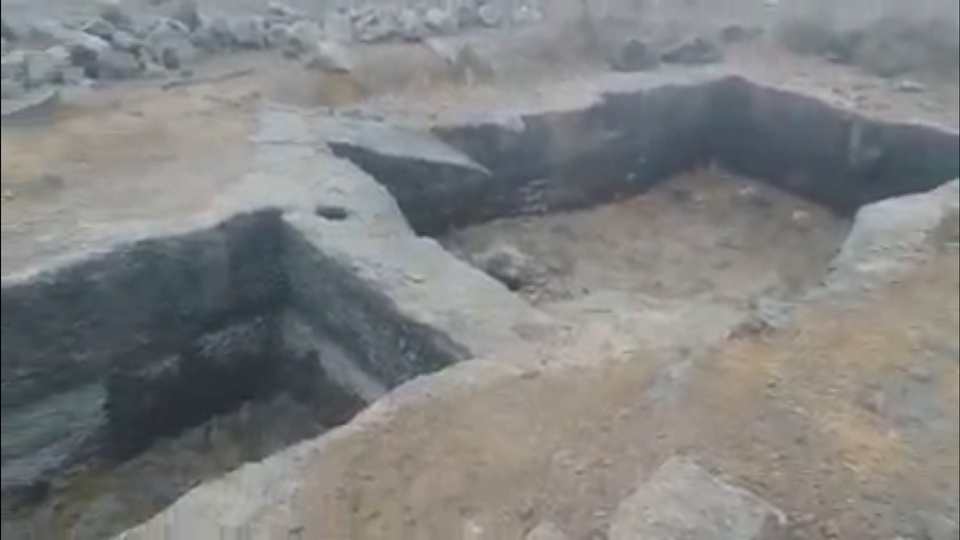 As we move up, there is a room which is in ruins.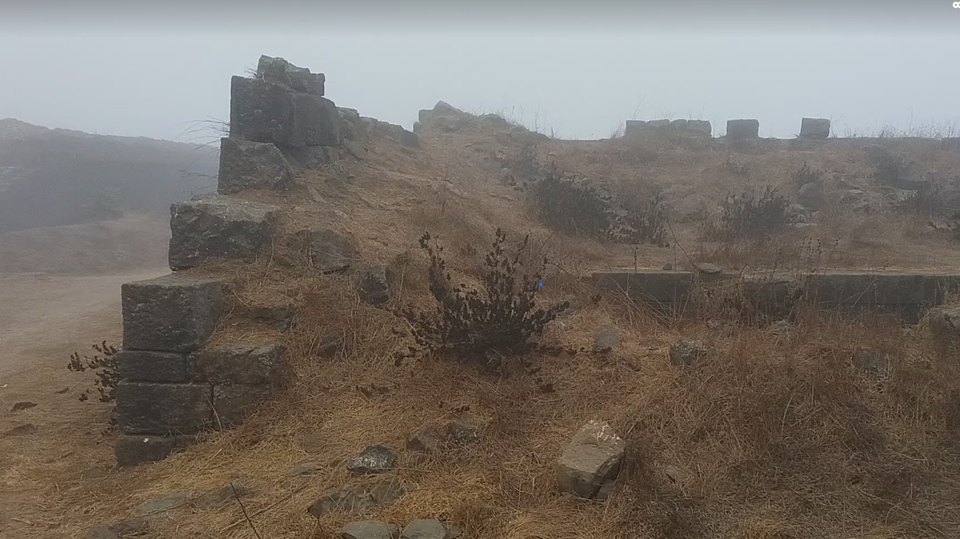 Adjacent to it, there is big room with Lord Ganeshs sculpture on the gate. There is no roof on it. It might have been used as a granary.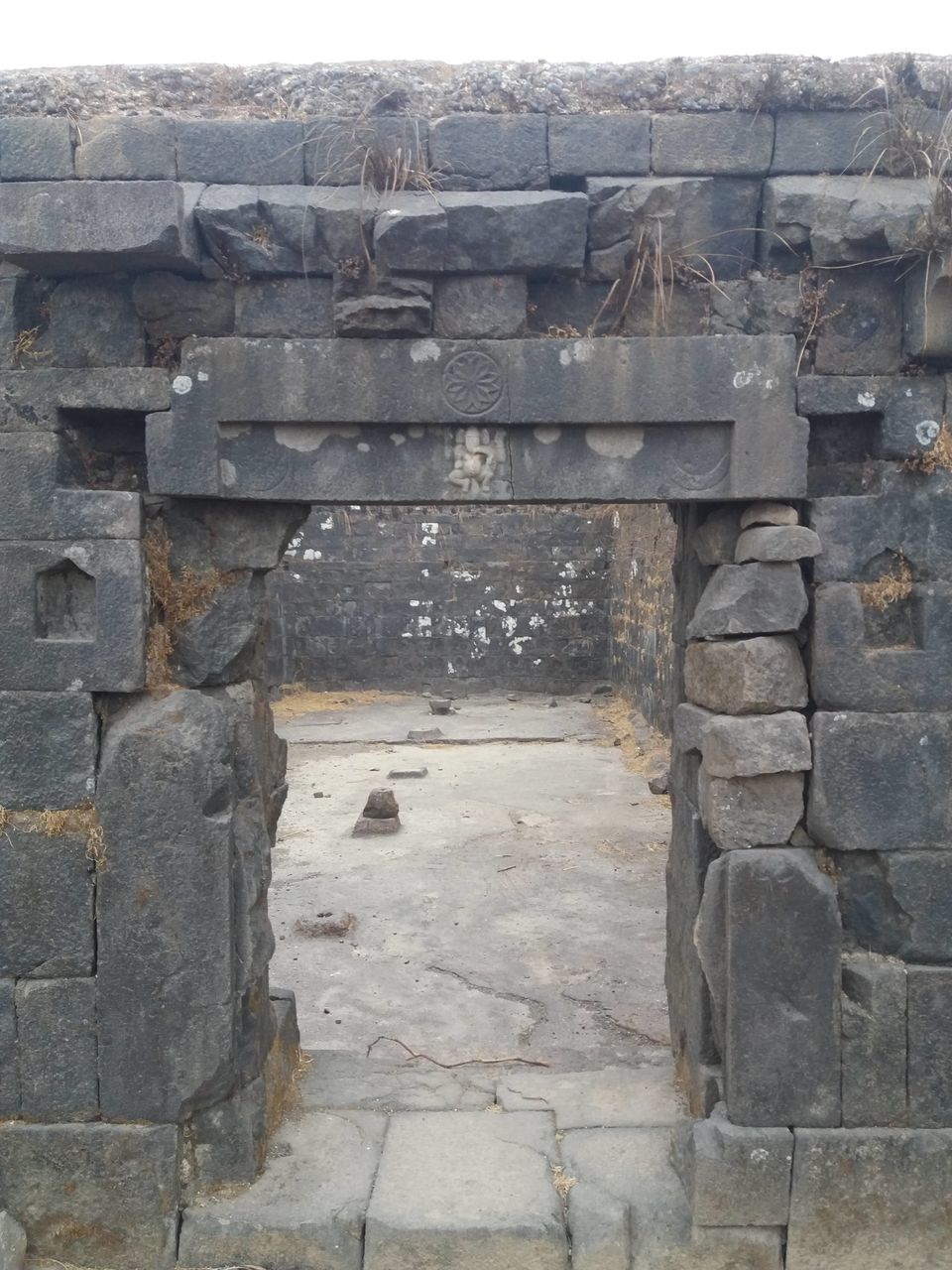 Further left, there is a big artificial lake with rocky wall to store the wall.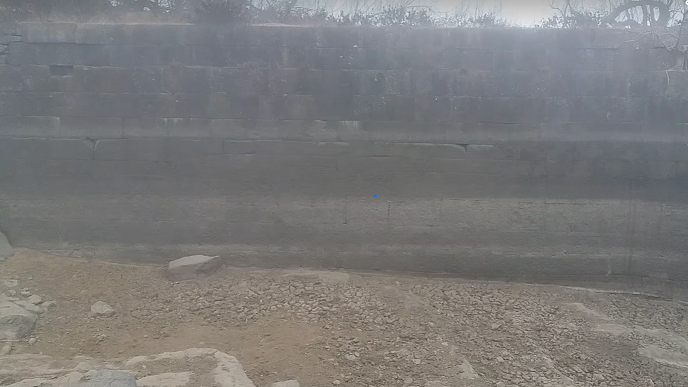 There is Shivalinga and an idol kept beside it.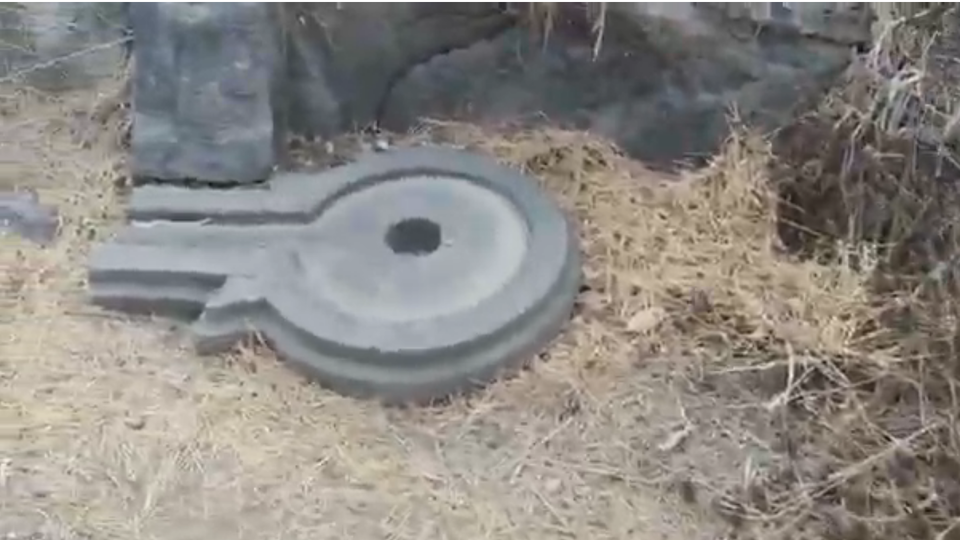 If we move ahead, we come to another end and a bastion. We can see Karjat region down.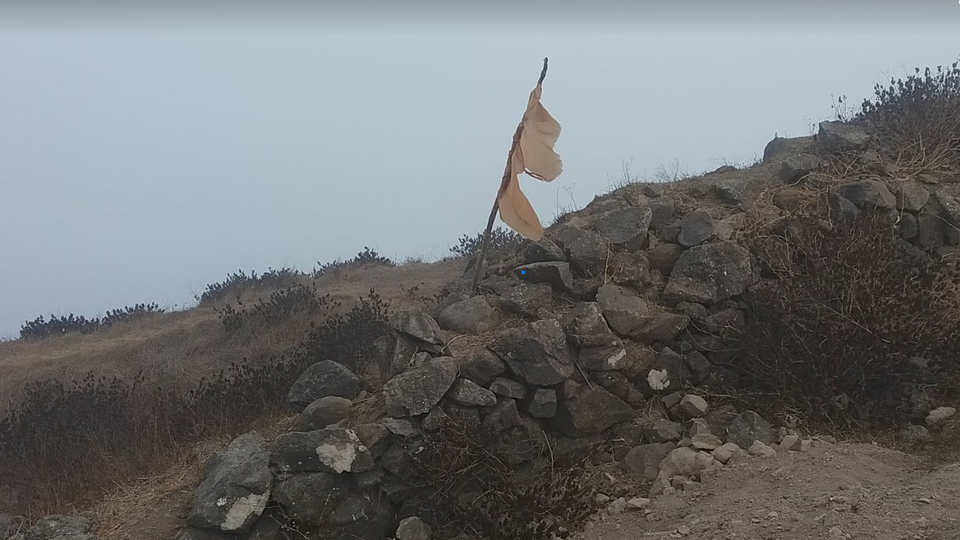 While coming back, we can spot the fortification which is still in good shape.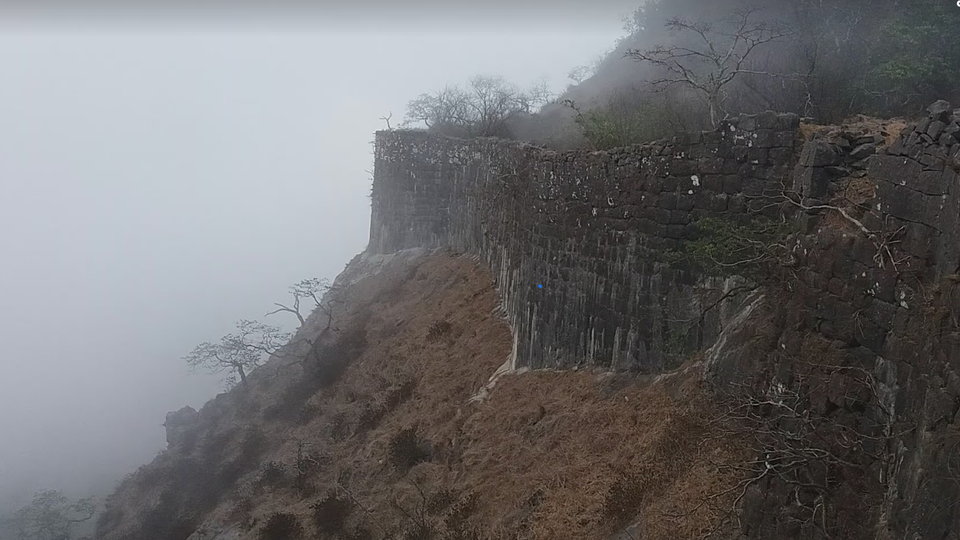 Also, there are few more water cisterns on the way.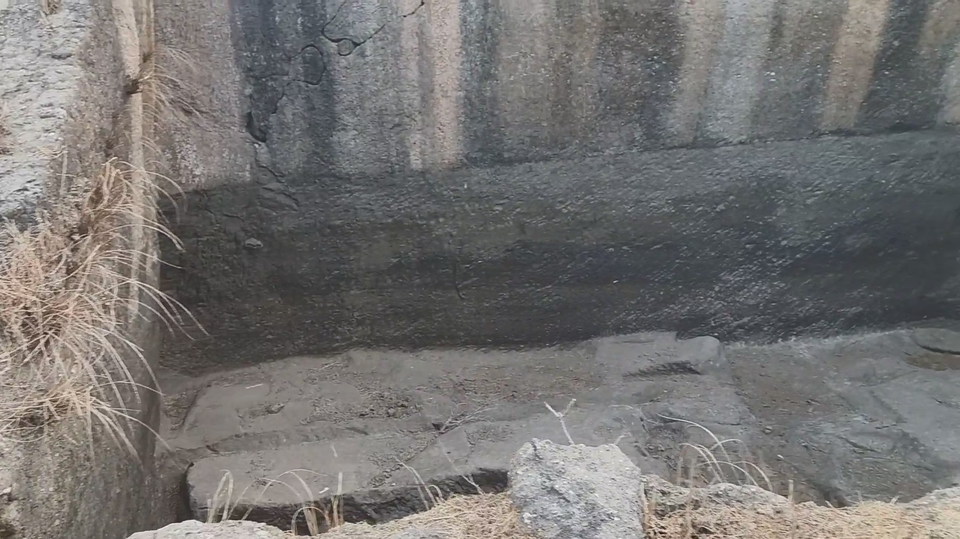 To go to Shrivardhan fort, we have to come back to Kalnbhairav temple again. From here there are steps for a small distance.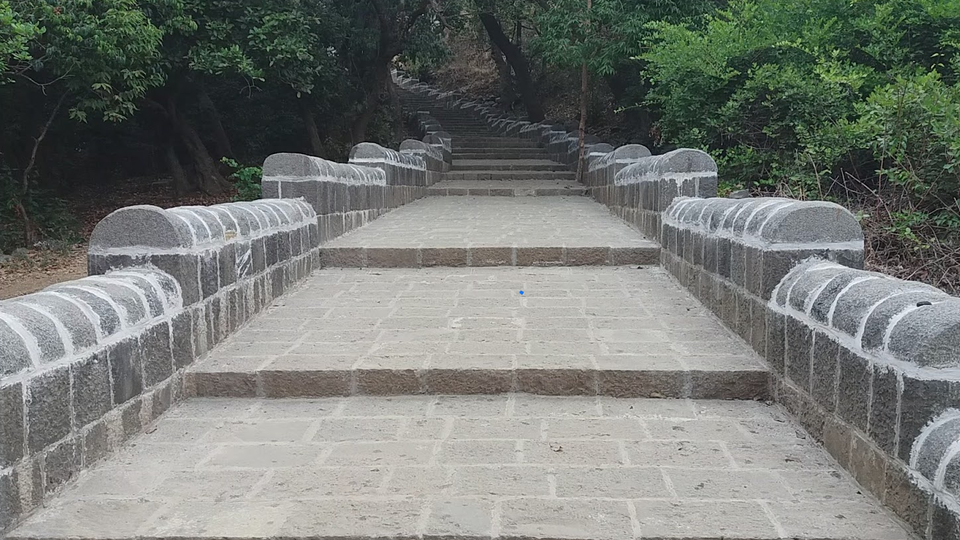 Again, we need to follow unpaved road for few minutes.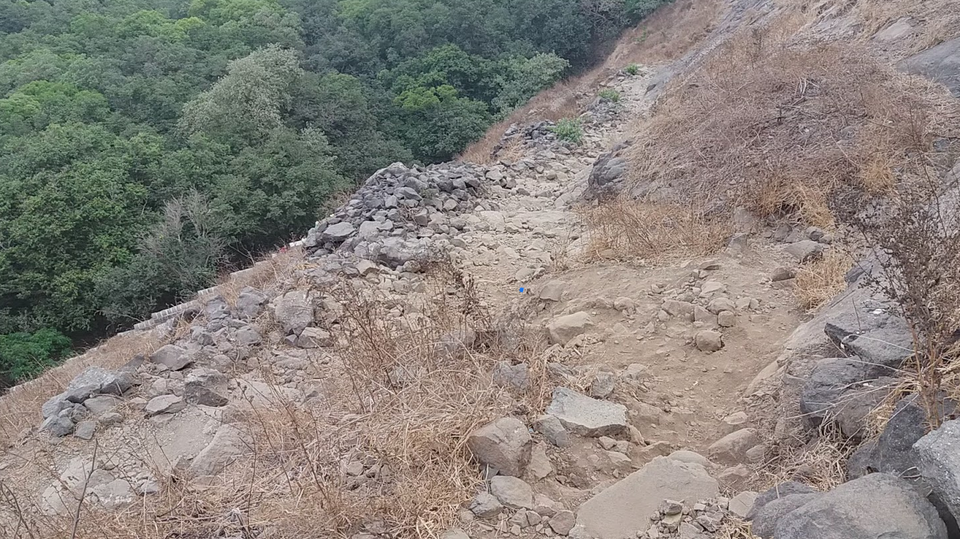 There are old steps to go up.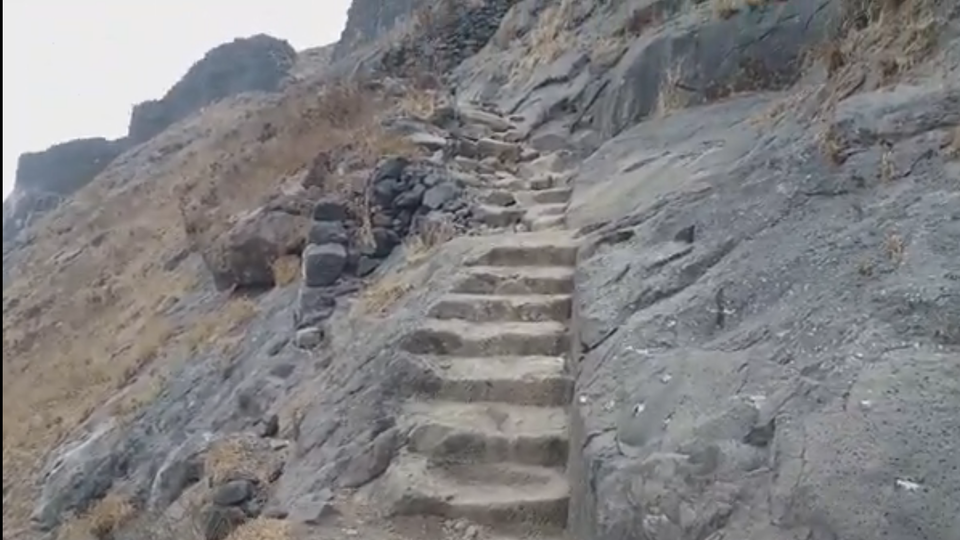 We reached the gate, which is in Gomukhi style just like the former.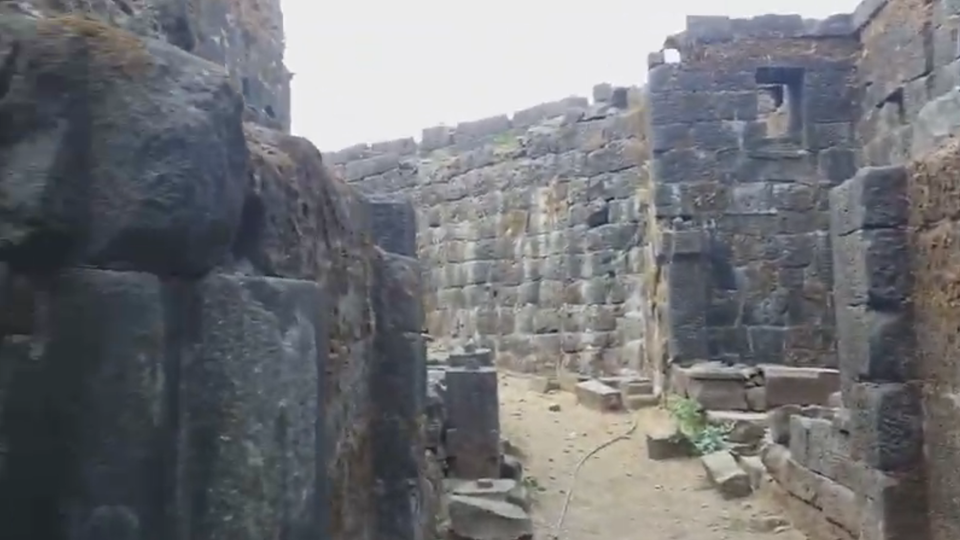 Further, there are two water tanks which are deep.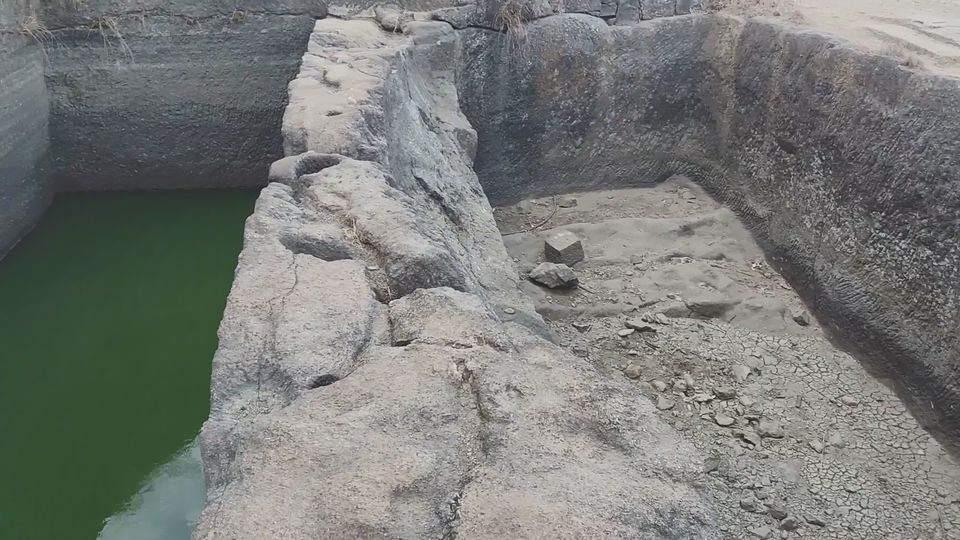 Beside it, there is a cannon which is in ruins.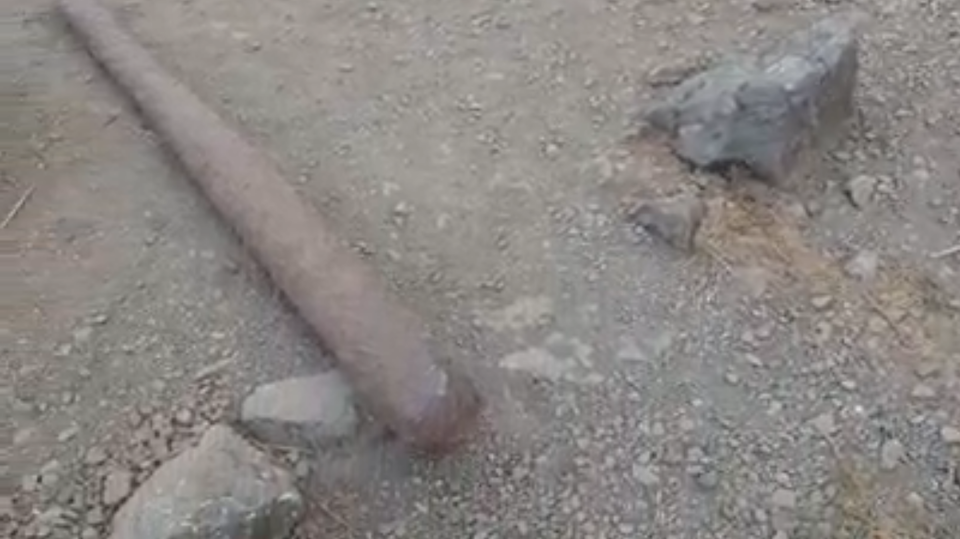 As we move ahead, we can see the caves inside the rock. These are like what we saw while coming towards the fort. There are three gates to these caves.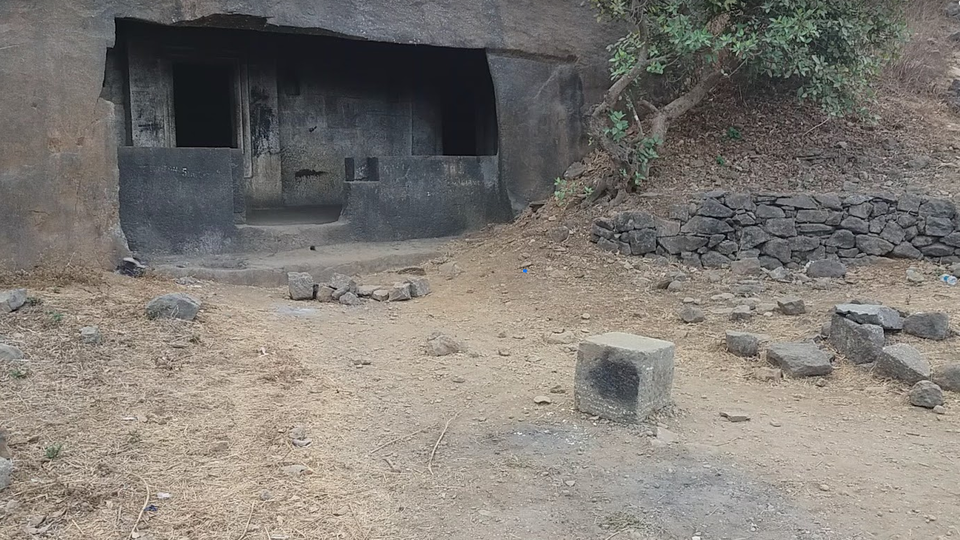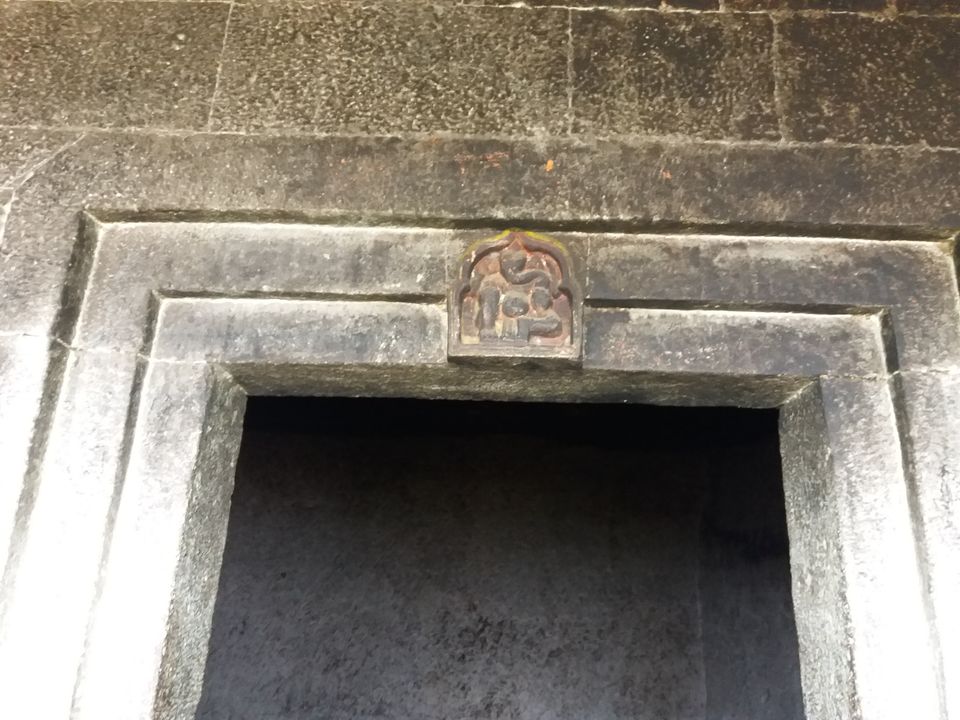 Going forward, we see few more water tanks.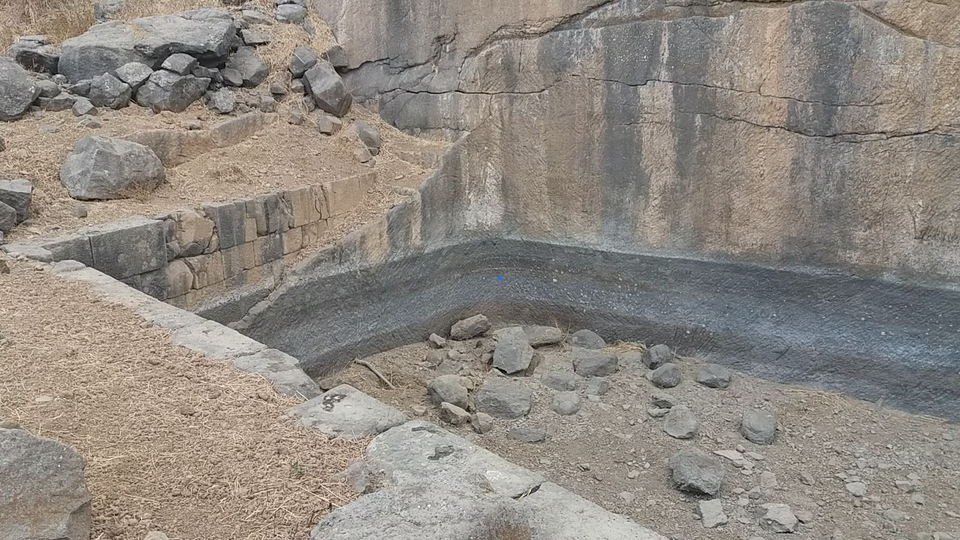 We were walking on the perimeter of fortification which is still in good condition.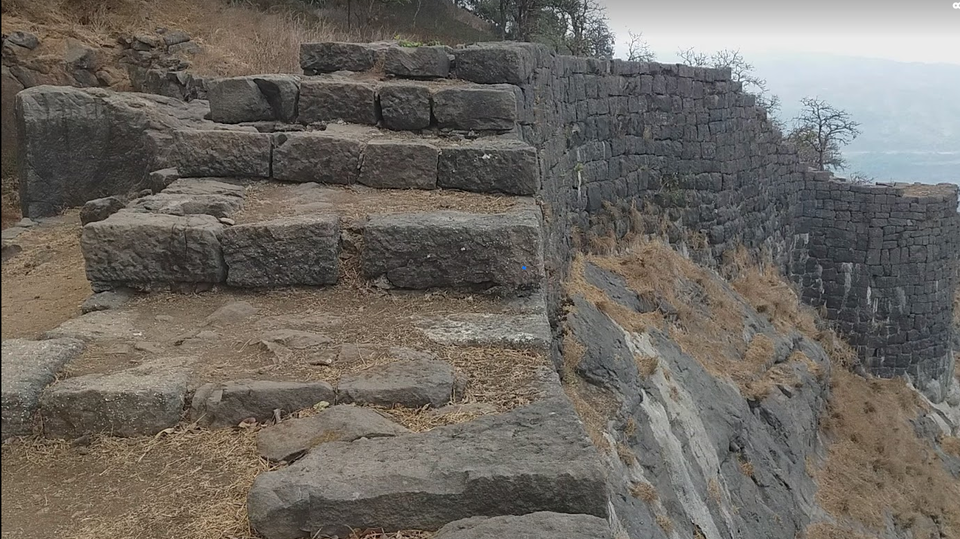 There is a very small door to the fortification at the bottom which allows only one person to go at a time. There are multiple such doors on this side.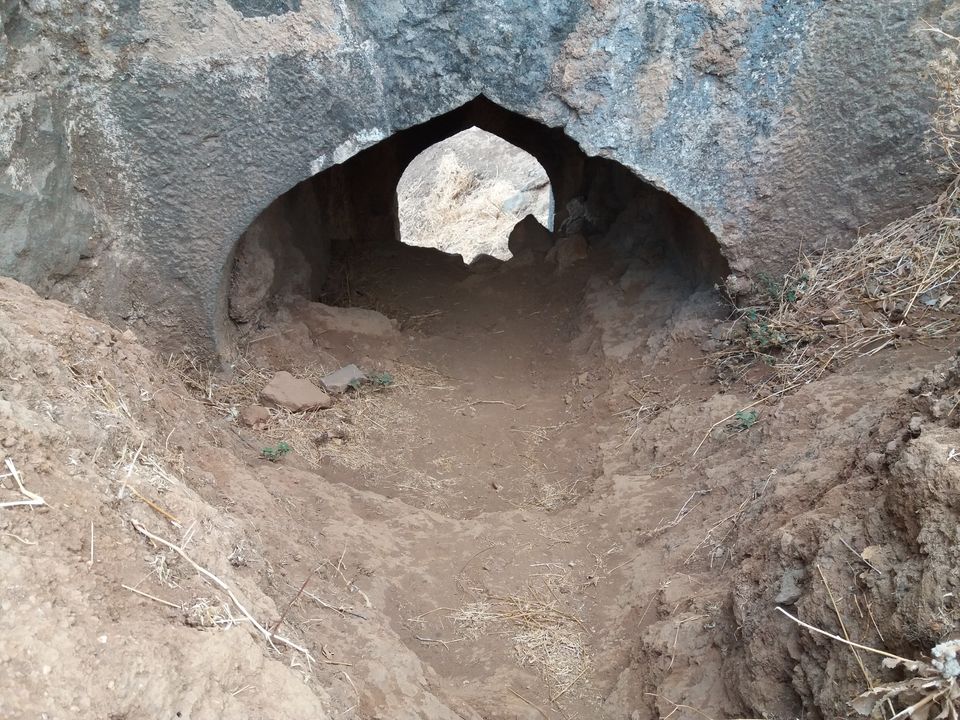 As we move to the far end, we reach the bastion facing Udhewadi village. There is a saffron flag flying high here.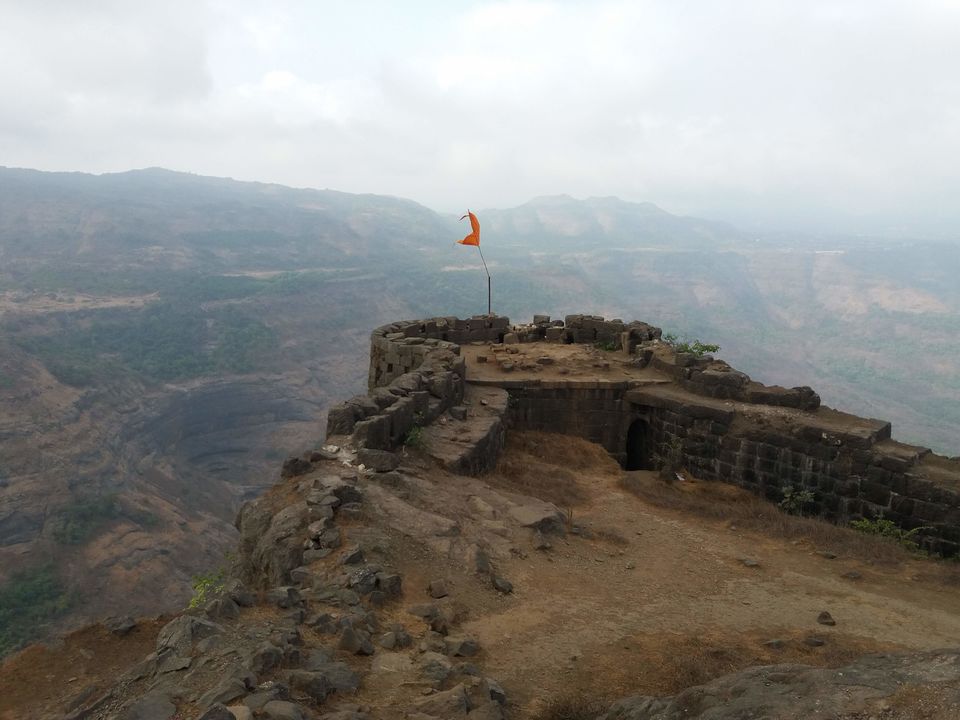 In rainy season, we can see the panoramic view of Kataldhara waterfall. This valley is also the starting point for Ulhas river.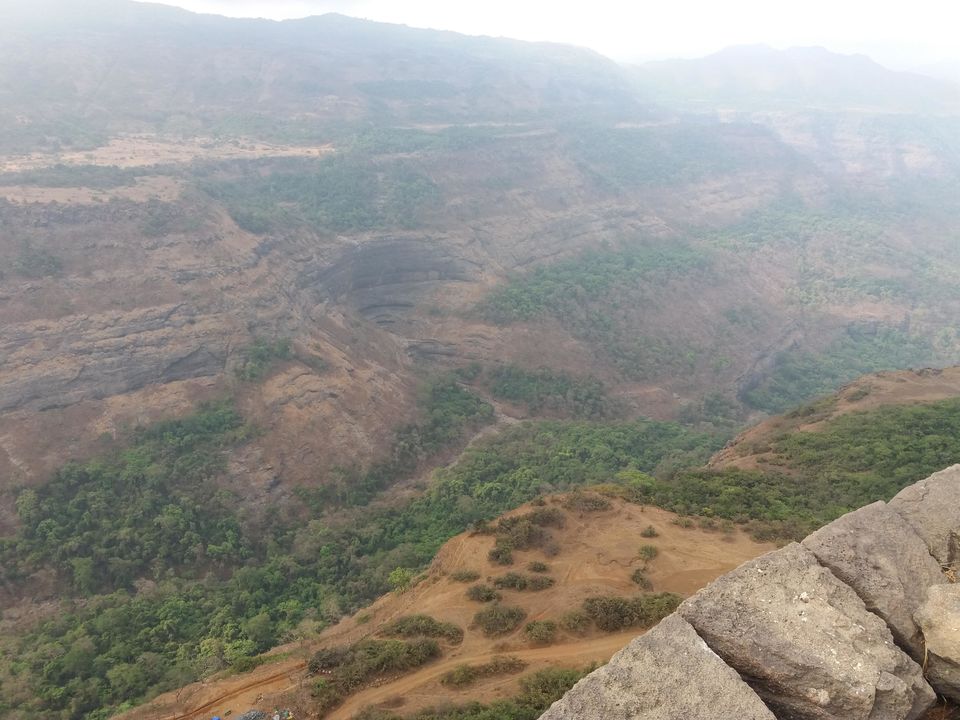 Below this bastion, there are small steps to go down.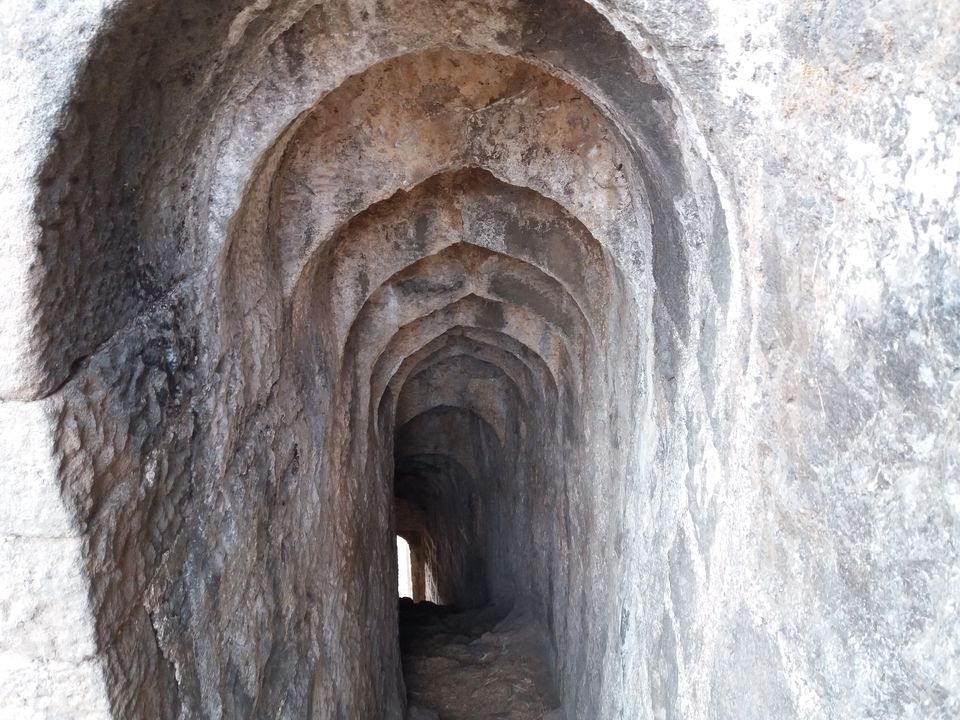 If we go up from this bastion, we can go to the tallest point on the fort. On the way, we can see a structure in ruins.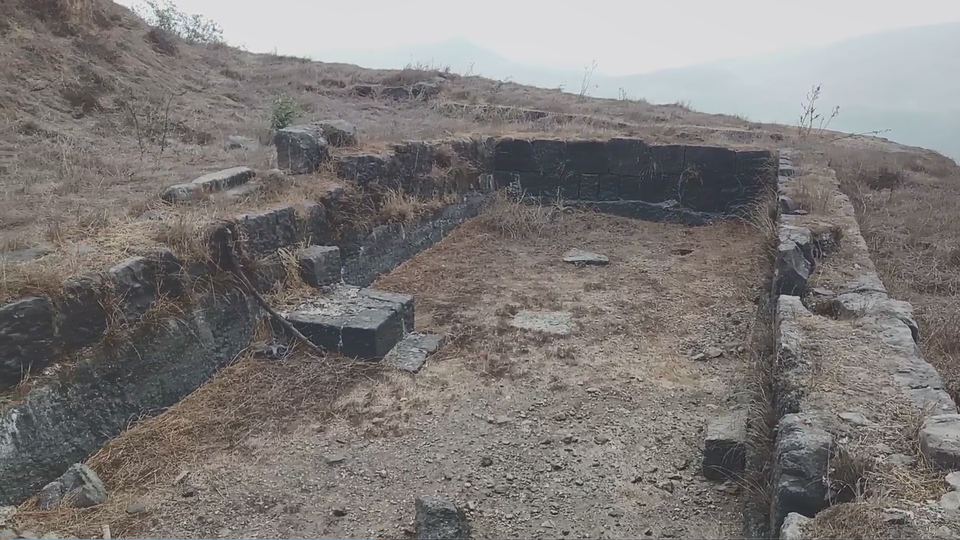 Beside that there is a small water tank.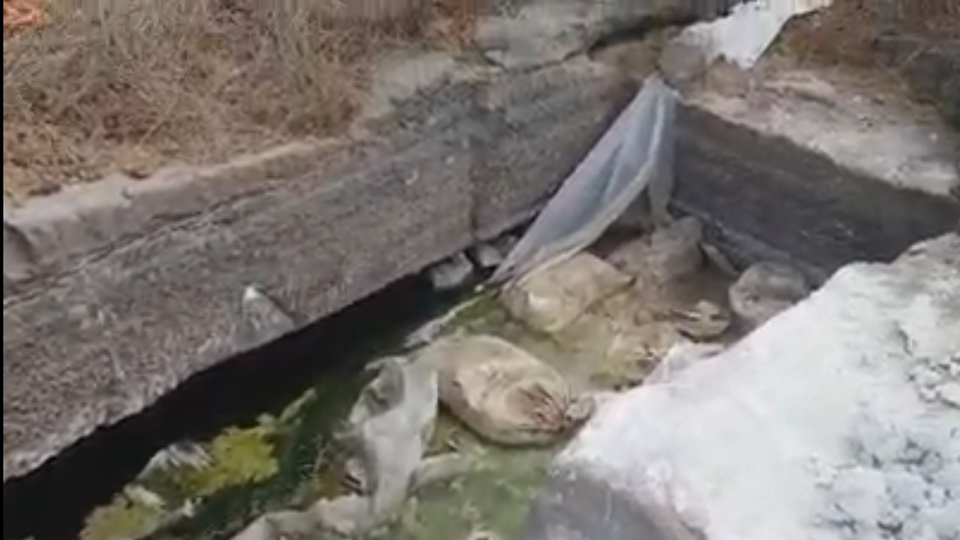 Further, below a tree we can see an idol of goddess.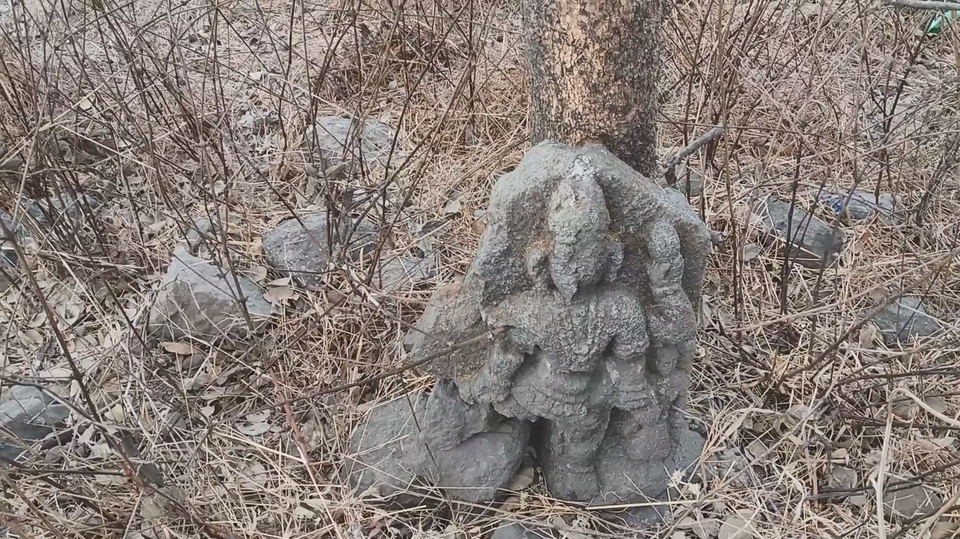 There is another structure which could have been used for assembly.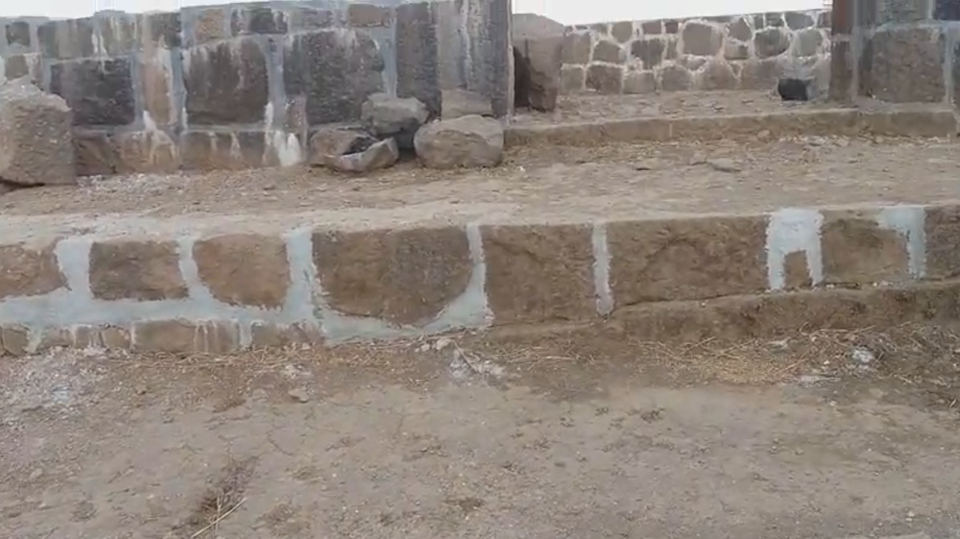 Instead of going up, if we take steps to go down on the right side, we can see three water tanks.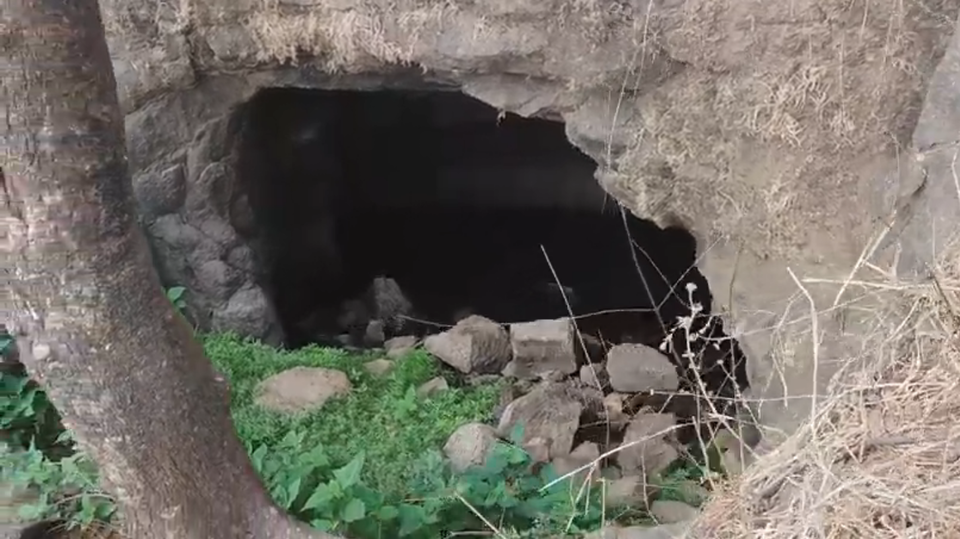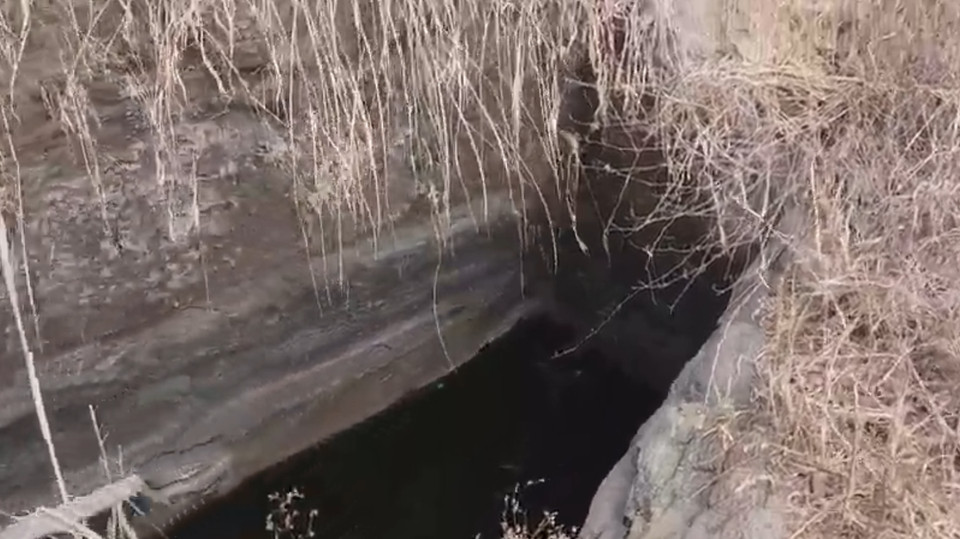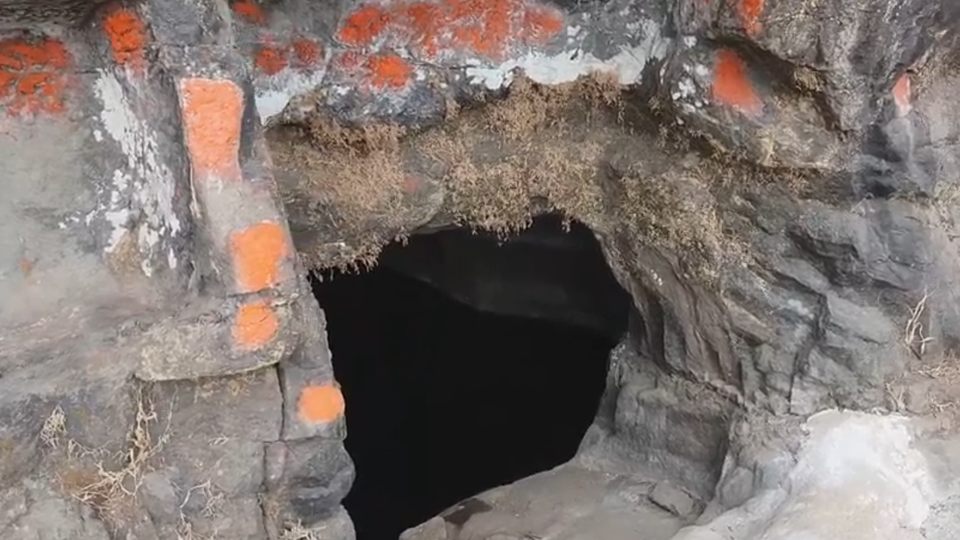 There is a pole installed on the tallest point of the fort and few rooms which are in ruins.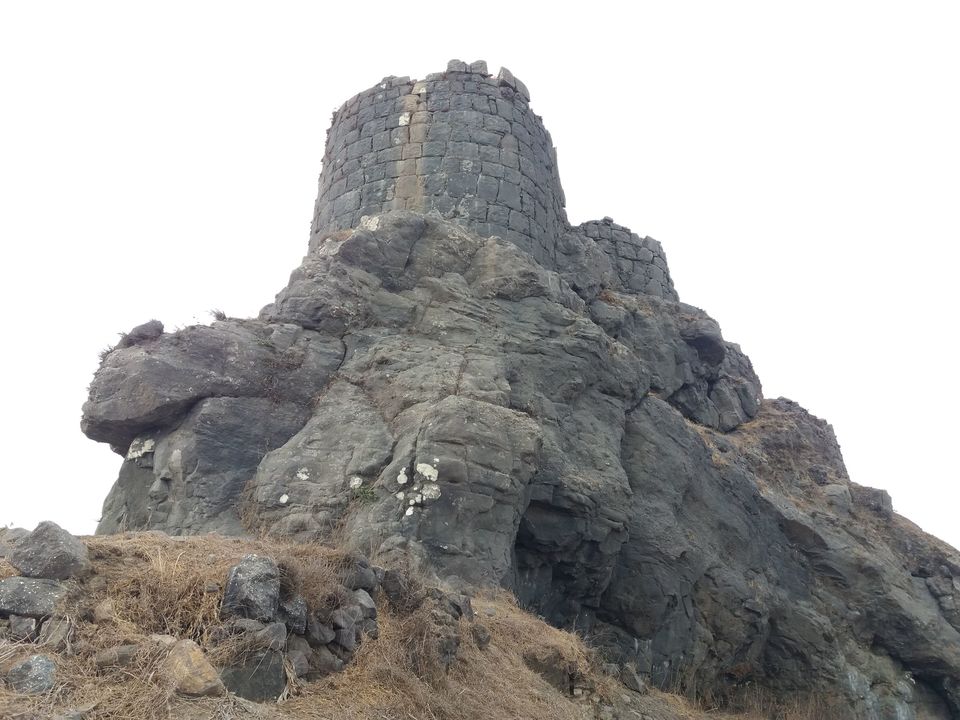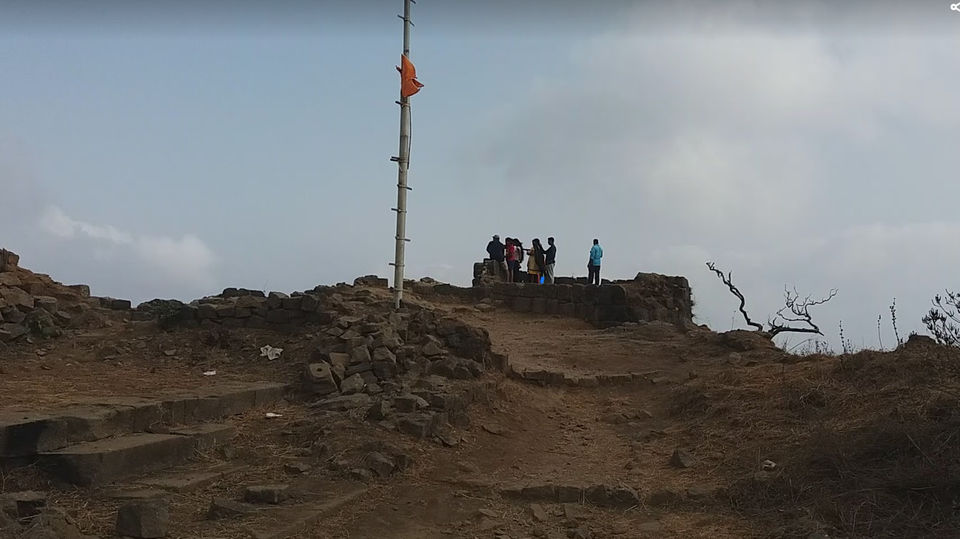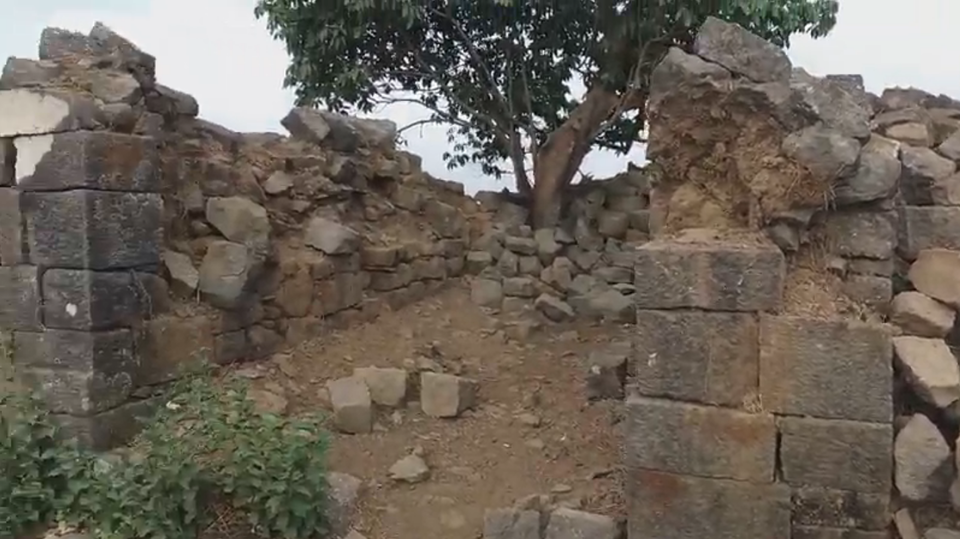 If we go down towards other end of the fort, we can find many water tanks on the way.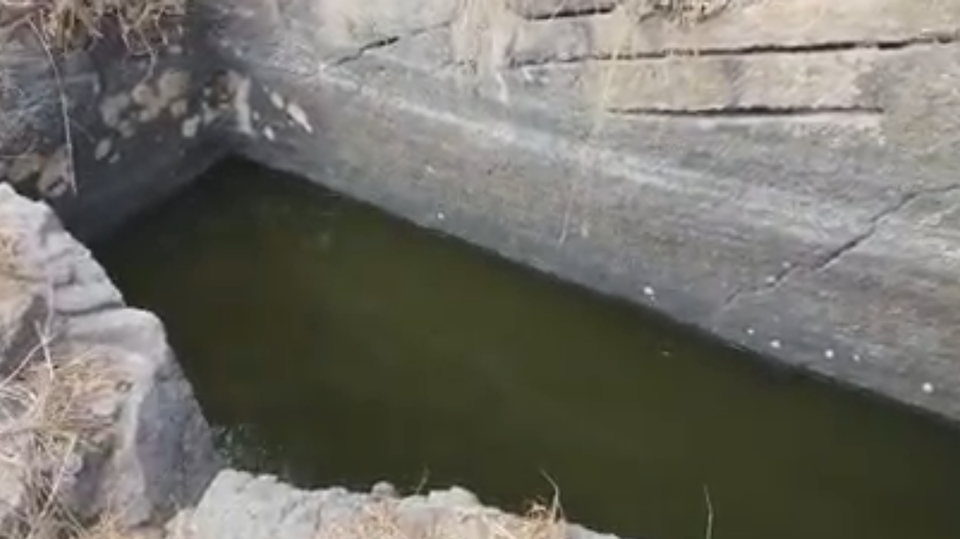 There is a bastion and fortification which gives Karjat side view from the top.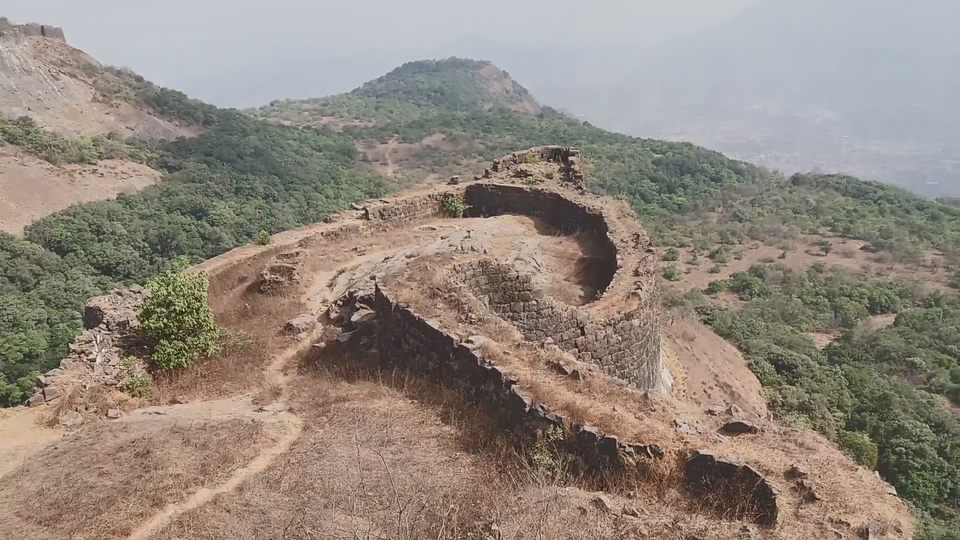 Like previous bastion, here are also there are steps to go down.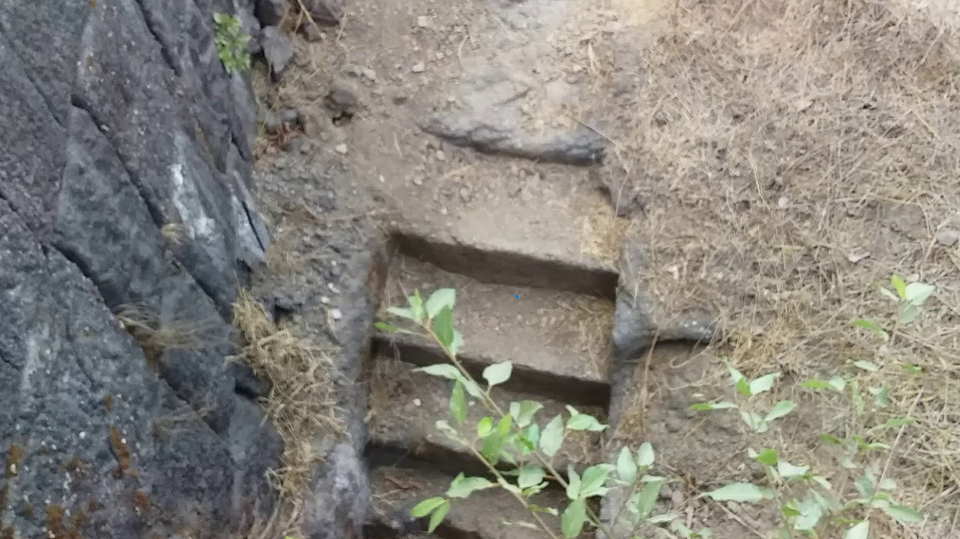 It takes nearly three hours to explore both the forts completely.
We came back to village. By then, our breakfast was ready. We ate the delicious snacks and headed to view other things in the village.
There is an under-construction temple of Lord Hanuman.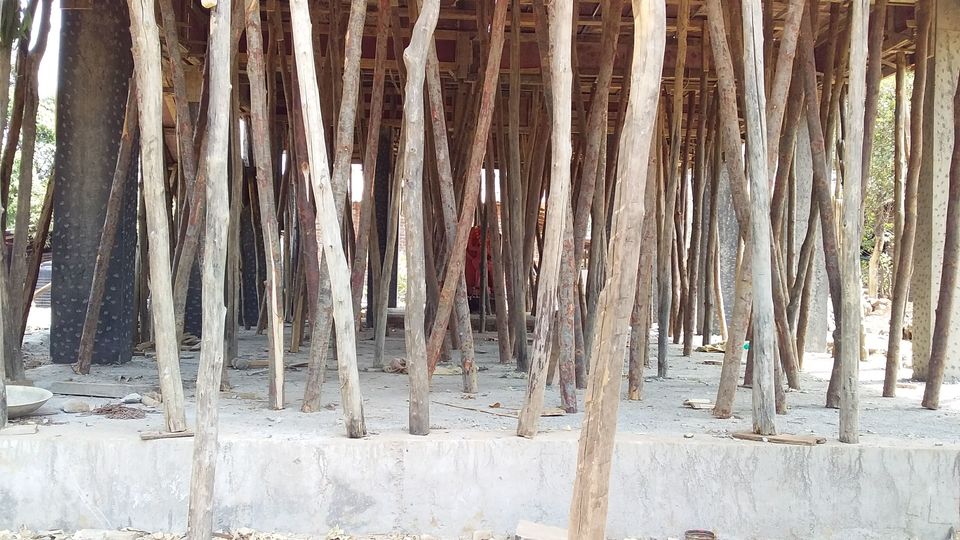 In front of it, we can see the board displaying way to Konkan Darwaja. There used to be a gate on this side to get down to Konkan region, but it is not there now.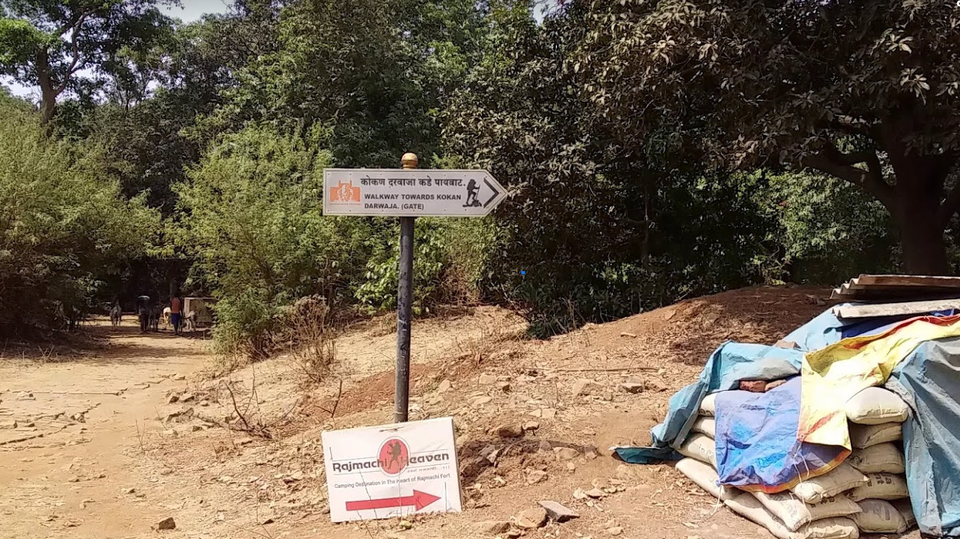 Going straight, we take the steps to reach the Udaysagar lake. This is a big lakes used by people for daily water needs.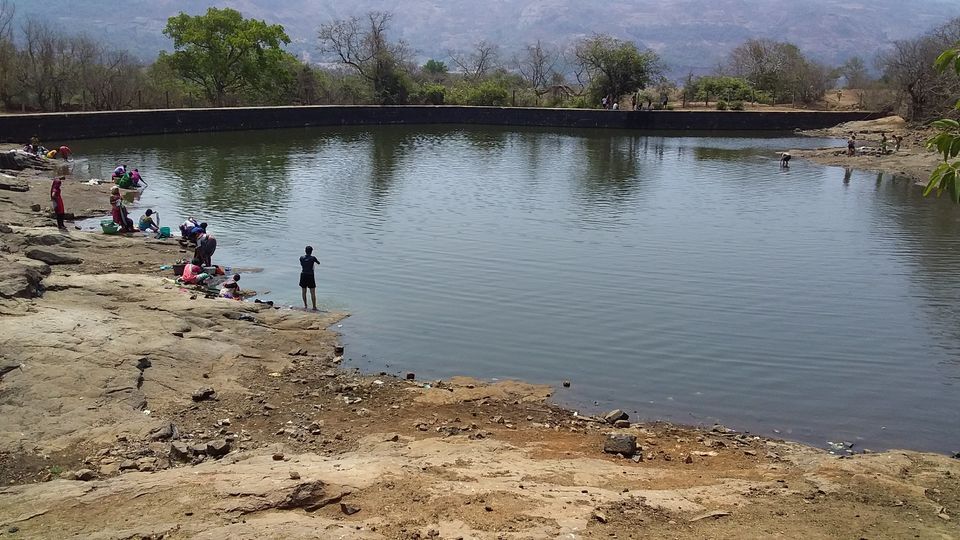 Ahead, we can see the Godhaneshwar temple. It is a beautiful temple made from rock.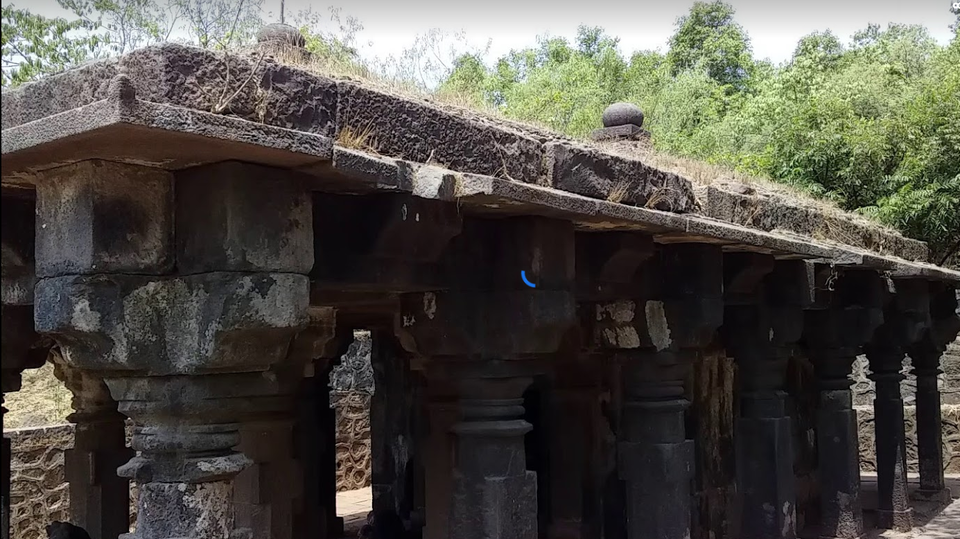 There is a Shivalinga inside with idols of snake over it. Beside the door, there are sculptures of Goddess as well as Lord Ganesha and Nandi. Just opposite the door, there is a huge Nandi.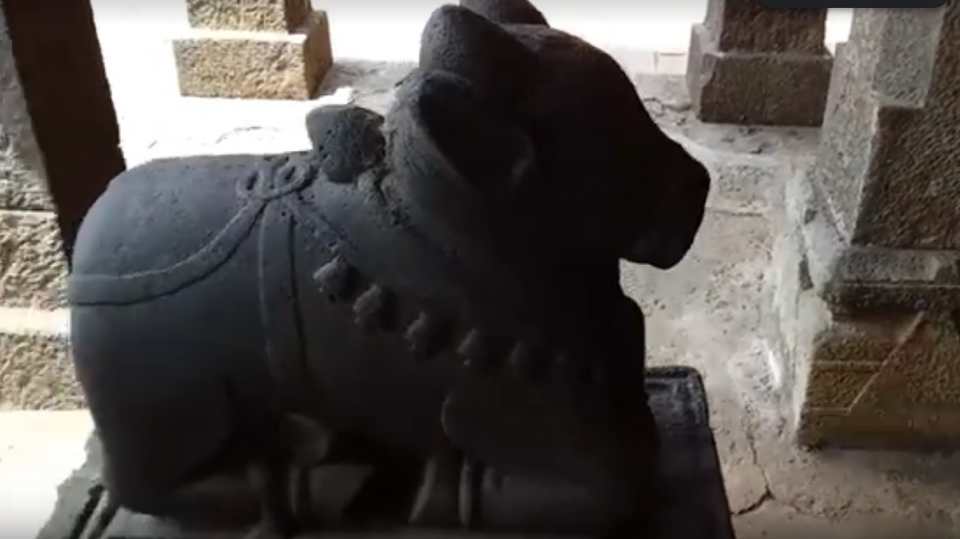 After the Nandi, there is a small tank with water flowing from Gomukha here.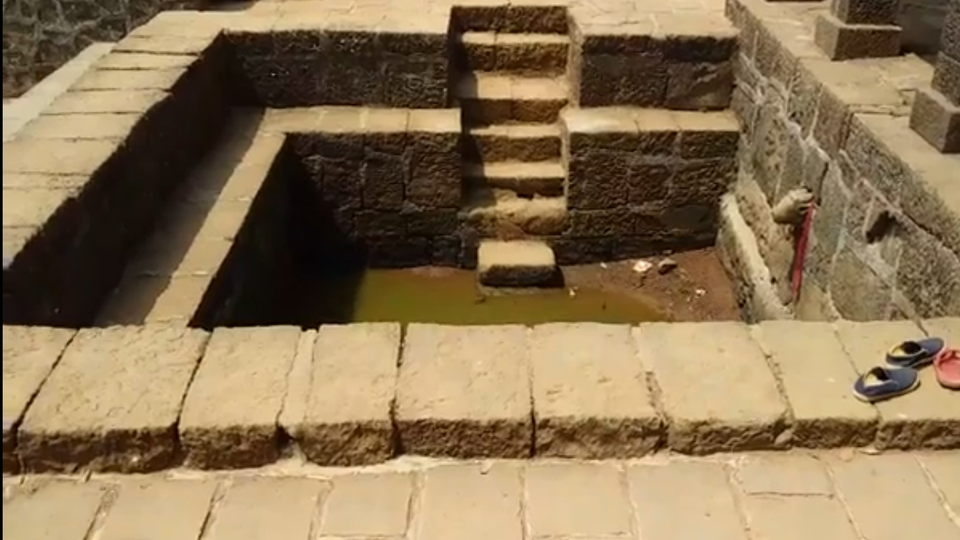 It was close to 11 AM when we started the return journey.
During the daylight, we could see how bad the road condition was and it was really a brave decision to ride a bike here.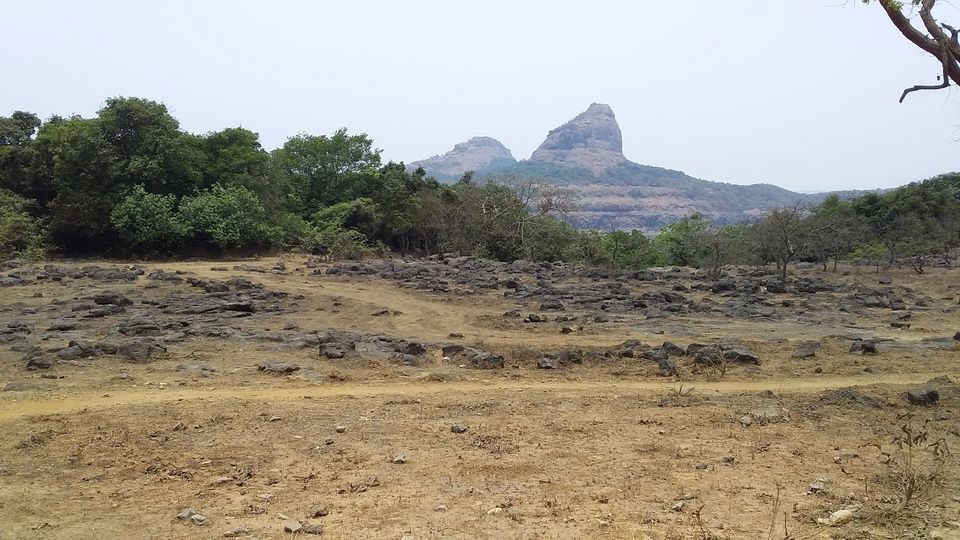 On the way we can see Ganpati Maruti temple. The border fortification is located here which marks the start of Udhewadi village.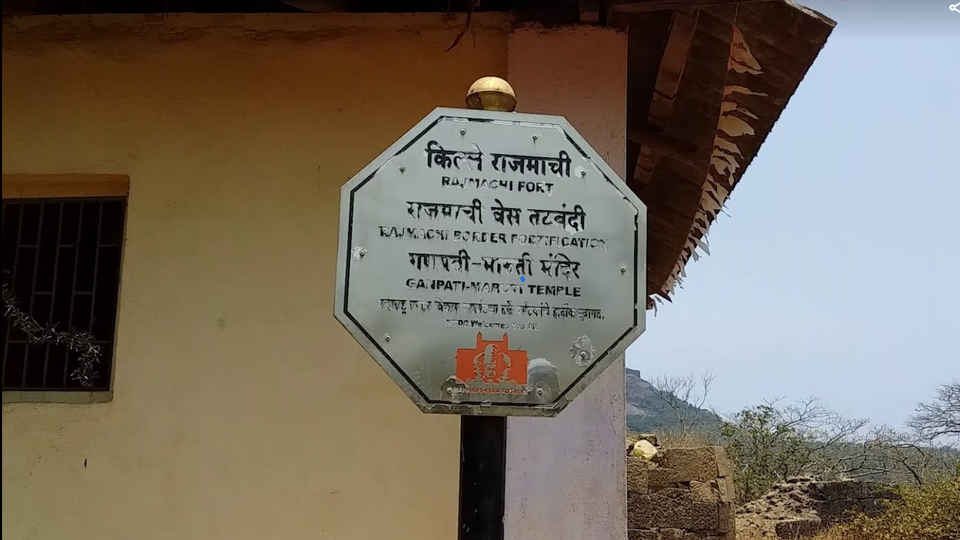 Taking life long beautiful memories, we departed.
You can watch the vlog below.
Leave only your footprints, Take back only pleasant memories.