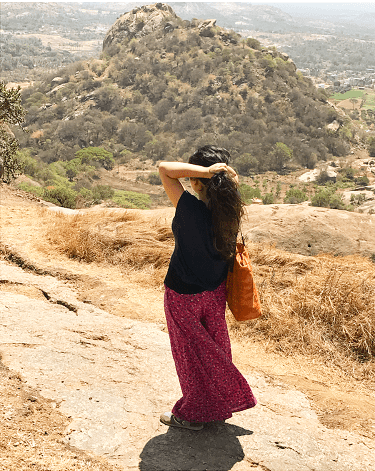 Ask anyone about the biggest Bollywood hit of all times and there is one quick answer to it-Sholay! A part of the movie was shot in this lovely place-Ramanagar. Well, that's how it actually got famous.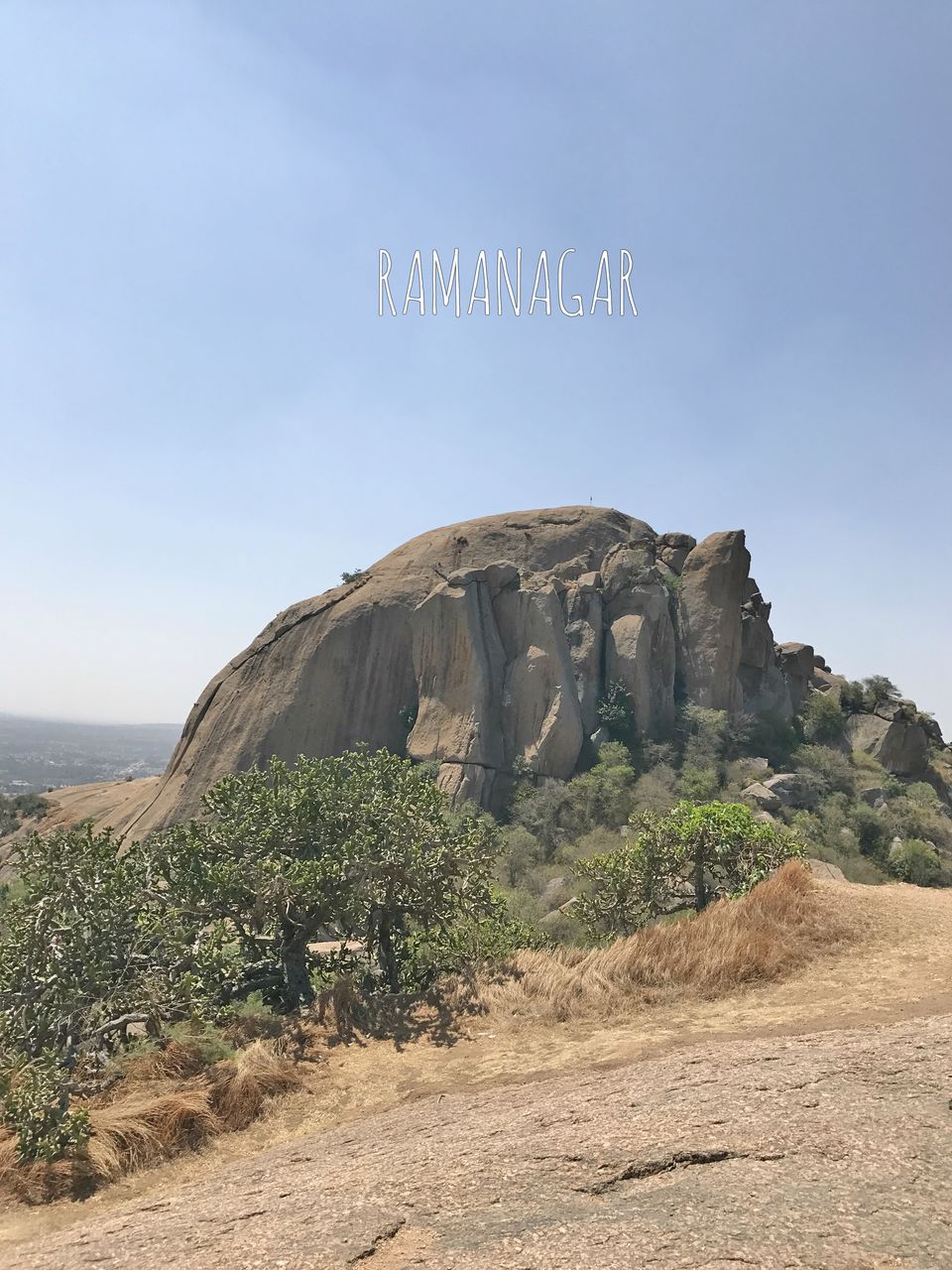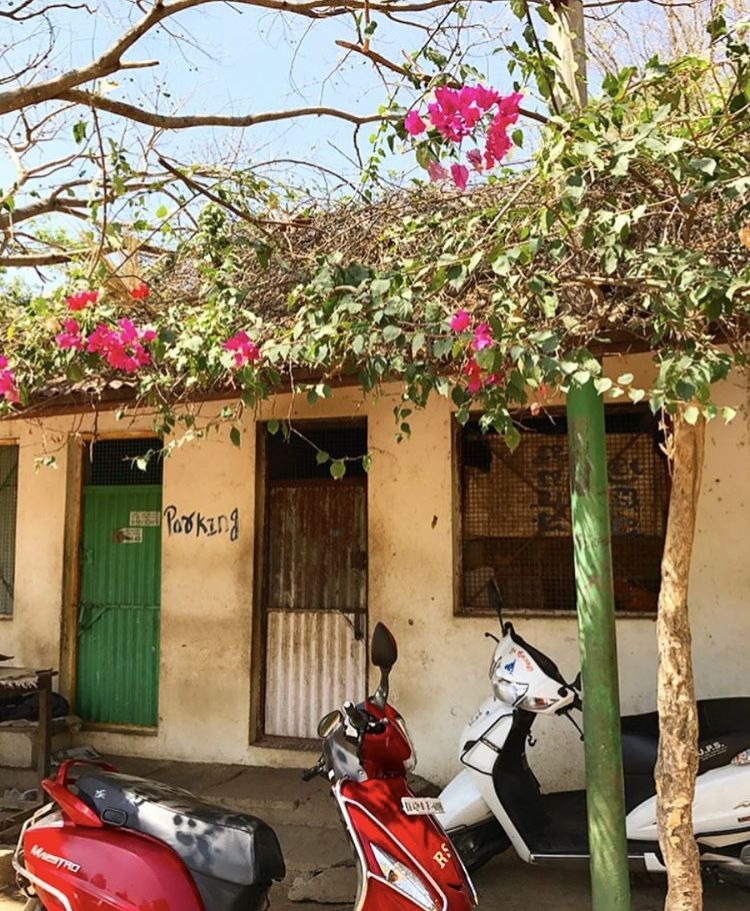 Ramanagar , being just 50Kms away from Bangalore is perfect for an escape from the daily hustle bustle of the city. Ramanagar village thrives on silk cultivation and is nicknamed as Silk city.The silk produced in this region forms the input for the famous Mysore Silk. Ramanagar is the largest market for silk cocoons in Asia.The Ramanagar hill is also a vulture sanctuary.Sloth bears are also reported to be spotted(Don't worry,the trek is completely safe!).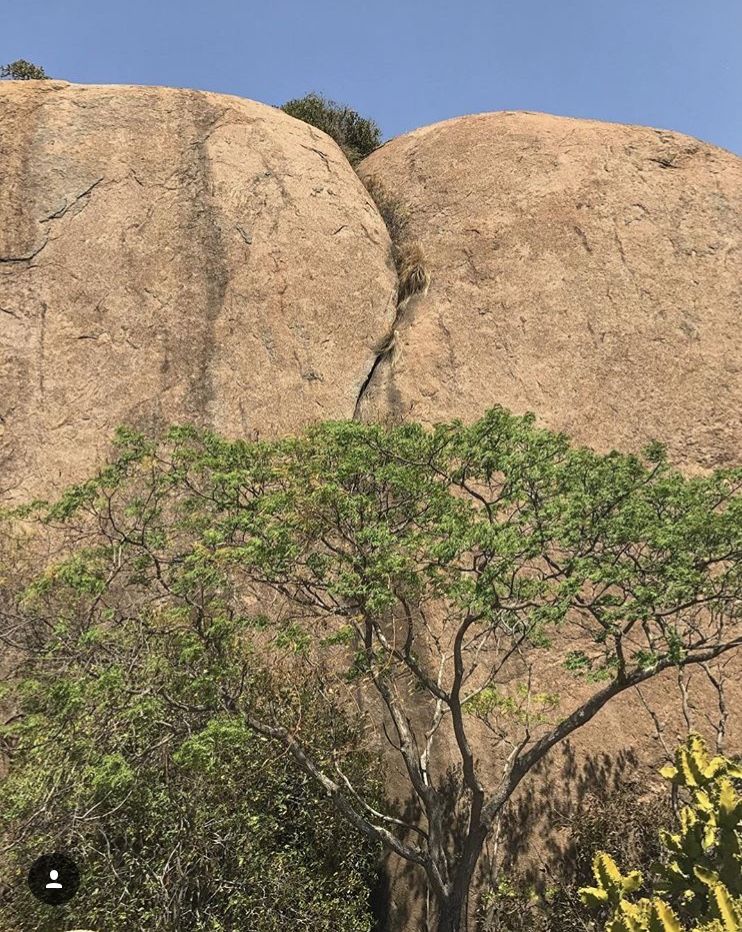 You can start trekking only after 9 am.Be sure to be at the entrance by 9am so that you can start in the mild sun and cool windy weather.Trust me,although it's an easy trek,it gets a bit difficult to climb in the harsh afternoon sun.Also, the earlier you reach the top,the better as you get more time to enjoy the beautiful view and spend quality time with friends and family.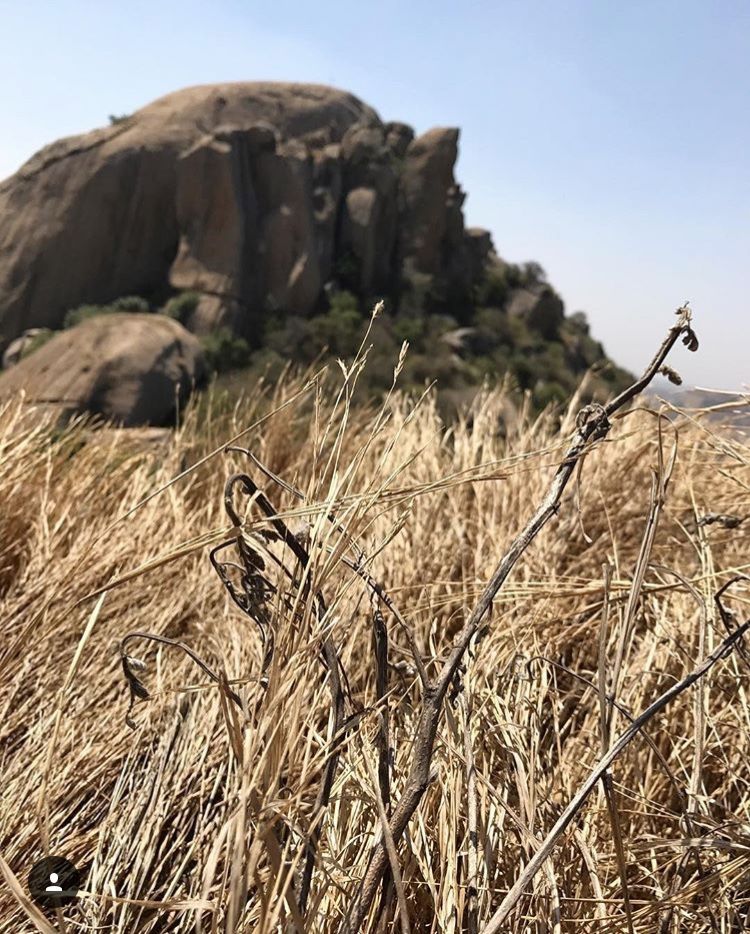 There are about 400 steps with green canopy providing shade to take rest in between.The colourful trail of steps makes perfect background for pictures.Mid way is a Rameshwara and Parvathi temple with lot of space making it perfect for picnic spot. We were unaware about the hill being a vulture sanctuary and so didn't pay much attention to any birds around.But you can do bird watching to spot rare vultures.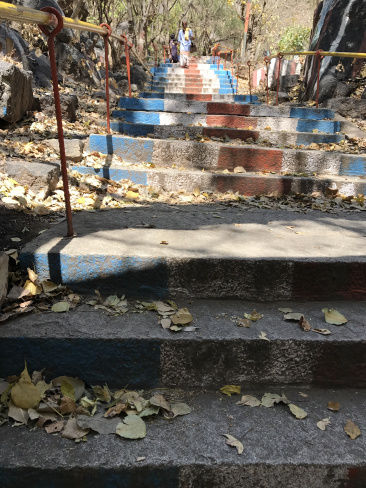 Be sure: to carry water bottles as there are no shops midway.Carry plenty of fruits ,snacks (you must be thinking what a combination:fruits and junk! You will be needing fruits after the climb in the scorching heat and junk for satisfaction,of course :) ) picnic mat,speakers for soothing music .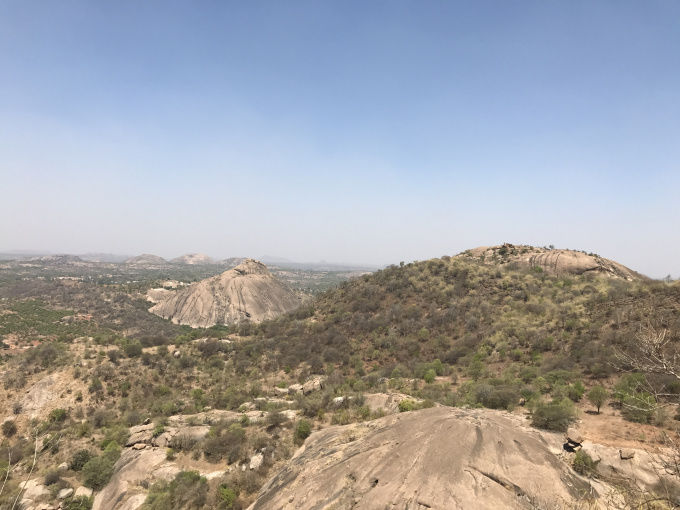 How to get there: Best option is to take a zoom car from Bangalore and drive to the location.Parking is not a headache as there is plenty of space.
Best time to go:Anytime but summer! If you can see from the pictures which were taken in ,April,the place looks dry.To enjoy lush greenery it's better to go during winter.Also,avoid monsoon time as it might get slippery.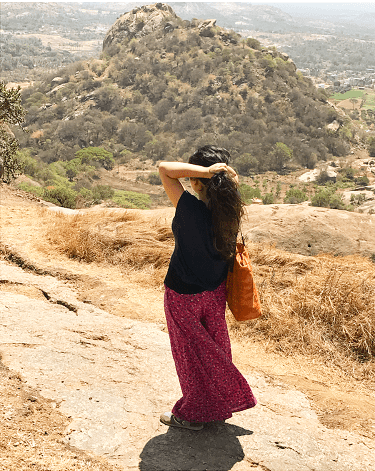 I guarantee that you will return with loads of good memories.
PS: Follow pri_ved on Instagram for more travel pics :)