Being on the southern most part of indiaRameshwaram is well known man made engineering marvel with a devotional touch to its beauty
Rameshwaram is a city revered by Hindus, being the birthplace of the famous Ramayana epic. Every temple in this city and its surrounding areas have an interesting story behind it and the various mythological events that took place . It's incidentally one of the two places in India where you let go of your sins and desires, the other being Kashi.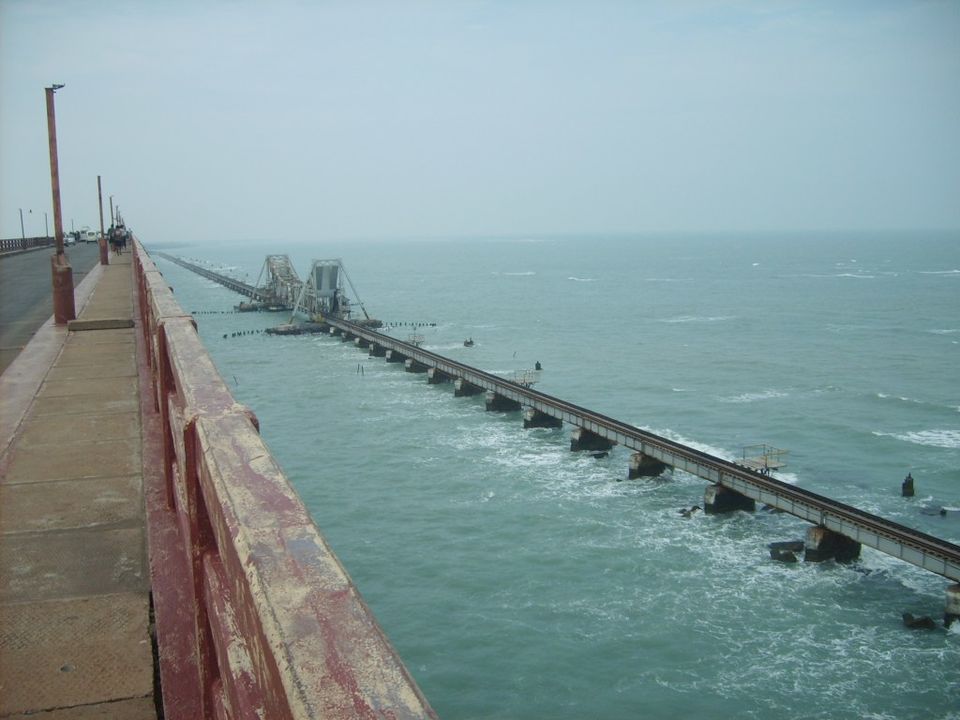 If you're wondering that Rameshwaram is just a city of just temples, you are so wrong. In fact, Rameshwaram is famous for several other things:
The amazing Architectures and sculptures inside temples,
1000+ pillars inside RamanathaSwamy Temple
The mighty Pamban Bridge
Surfing(Yes you heard that right) in Ariyaman Beach
Danushkodi(the tip of the Indian Peninsula) & Adam's Bridge
So if you have a planned visit to South India, this is a must visit place you should definitely try. 
Rameshwaram is connected from the Indian Mainland by the Pamban Bridge. The Pamban Bridge is definitely an engineering marvel that one should never miss and definitely a crown jewel in India's architectural and engineering talents. In order to witness in different ways, take any train that goes from Madurai to Rameshwaram. This train goes through the bridge that's built on top of the sea between mainland and Rameshwaram. The stunning views from the window can blow your breath away and something you can never witness anywhere else. On your way back, hire a cab to drop you back to Madurai. This allows you to stop in the middle of the bridge and click yourself some beautiful pictures with the sea and the train bridge as background.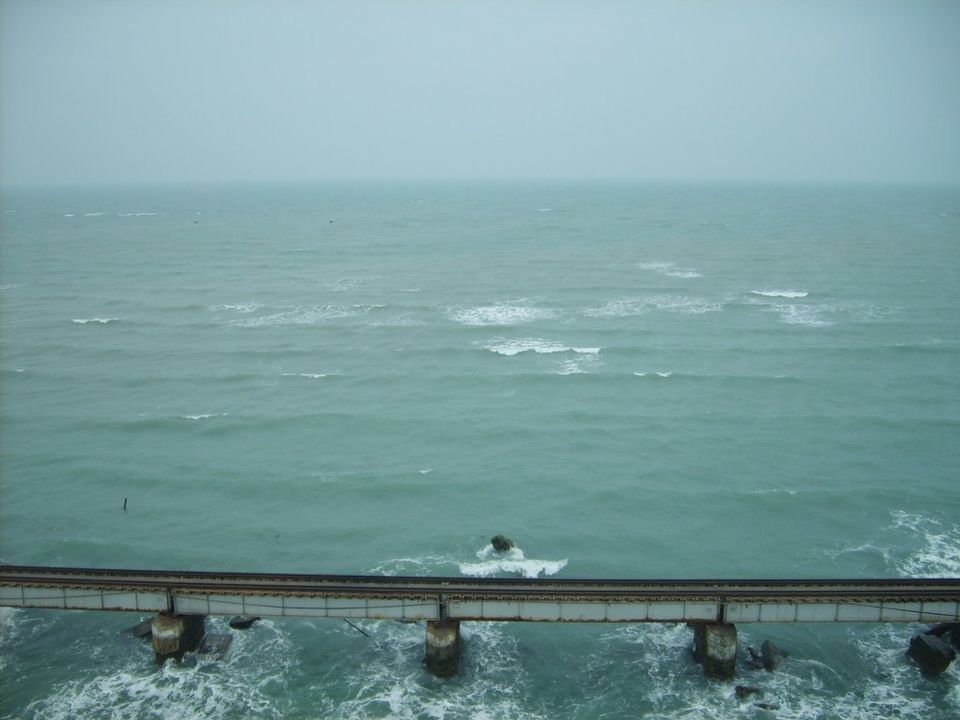 For those religious people, go for the 1 day Rameshwaram Ramayana tour from a nearby travel agency. A tour that covers several temples in surrounding villages. This includes:
Devipattnam, Uttrakosai, Thirupullani, Thiruvadanai, Kilakarai,Sethukarai, Uthirakosamangai,Villuvandi Theertham, Vivekandakendram and Ekanthiramar Temple.
Or for the adventure seekers, head to Ariyaman beach and try your hand at Wind surfing and other water sports available there
Head to Madurai directly from here and catch your return train/flight.