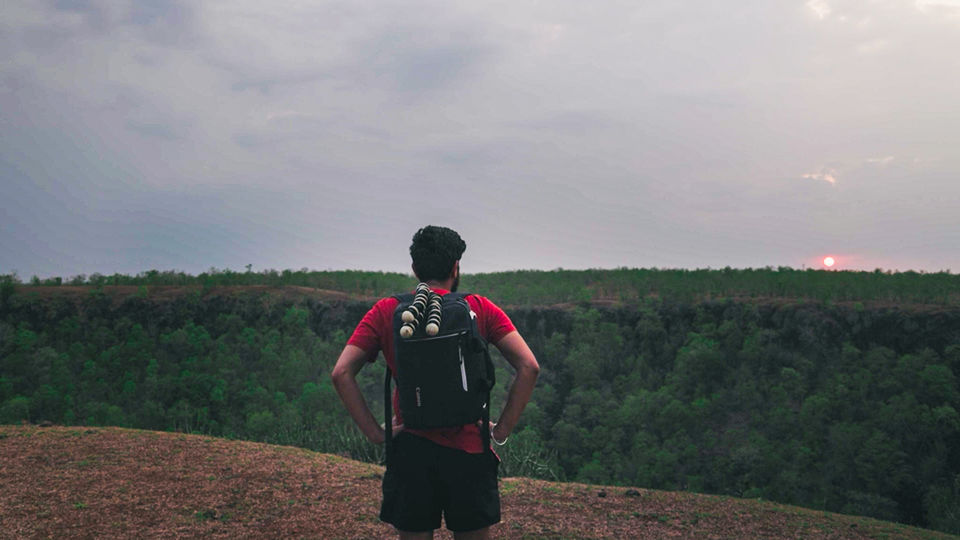 What comes to your mind when you hear the term waterfall? Gushing water, loud sounds, beautiful photos, water drops hitting your face and water rushing through the stream as if running towards his lover. Right? But what if I tell you that a waterfall is just as beautiful even when it is dried up due to the extreme heat it faces in hot and not so happening summers? Yes it is true! I visited one such place recently and that is when I realized, something doesn't always needs to be constant to it's form just coz we have a notion that XYZ can only look beautiful when this happens. Sometimes, you just need to change your perspective to witness someone's or something's beauty in a different form. End of the day, it is all about perspective!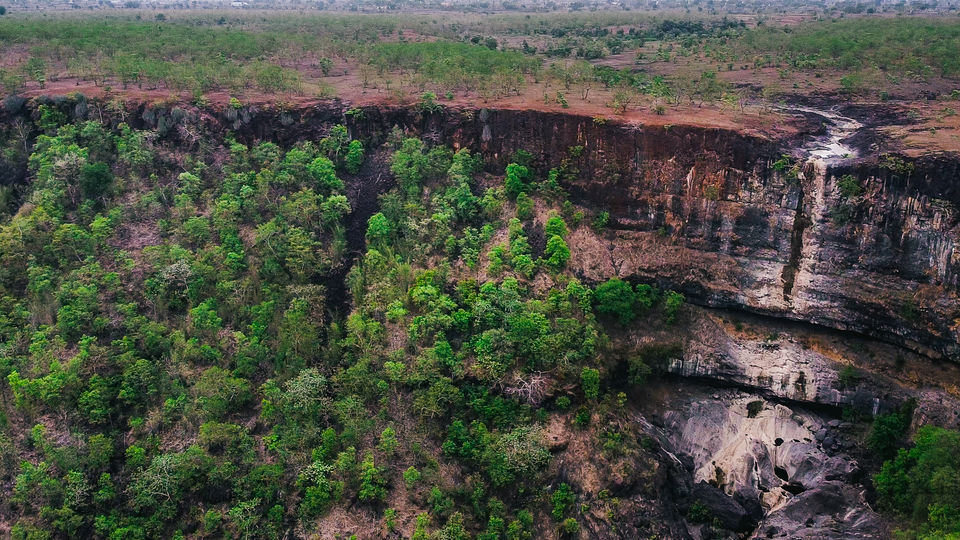 This dried up beauty goes by the name of Rankunya Falls. It is situated some 35 km from Indore in a small village of Pedmi. It was one of the biggest falls that I have ever seen in my life and yet for some petty reasons, it left undiscovered here in a corner. We were just roaming around in my car, looking for the next destination for a travel vlog. We were following the road which went towards Pedmi and were looking for another waterfall. But sadly(or not), it led to a dead end. As we were returning disheartened , I thought lets me come out of the virtual world and ask around the good ol' way ! There were a few people standing at a temporary Chai Tapri, one of them was going to our guide to this beauty. This is the place where we met Sunil ji, our saviour , our guide who led us to this undiscovered gem. We left our car on the tapri and sat on his bike. For a while we followed the road but then we took a turn, a turn which was a bit scary to be honest, a turn towards the dense jungle and that too a few hours before Sunset, not a good idea , I said to myself. I was wrong !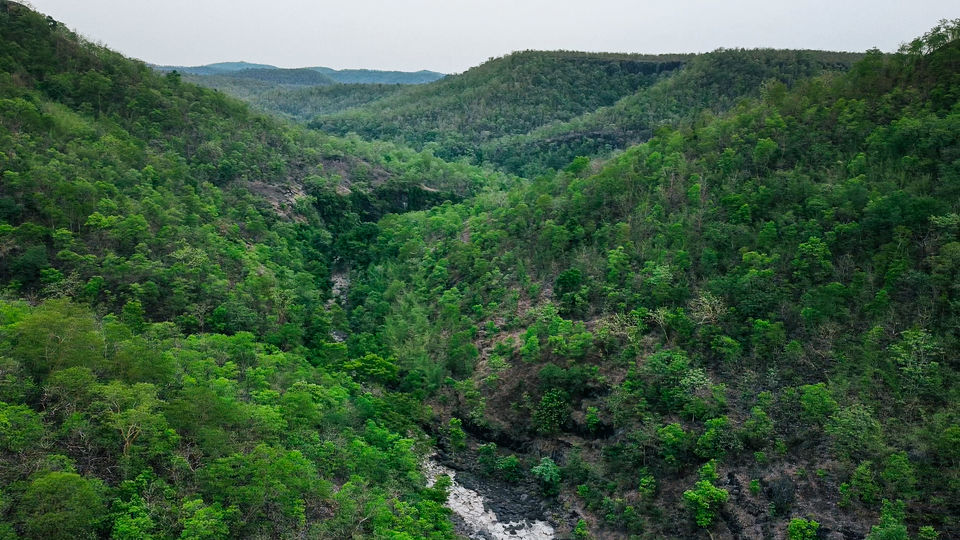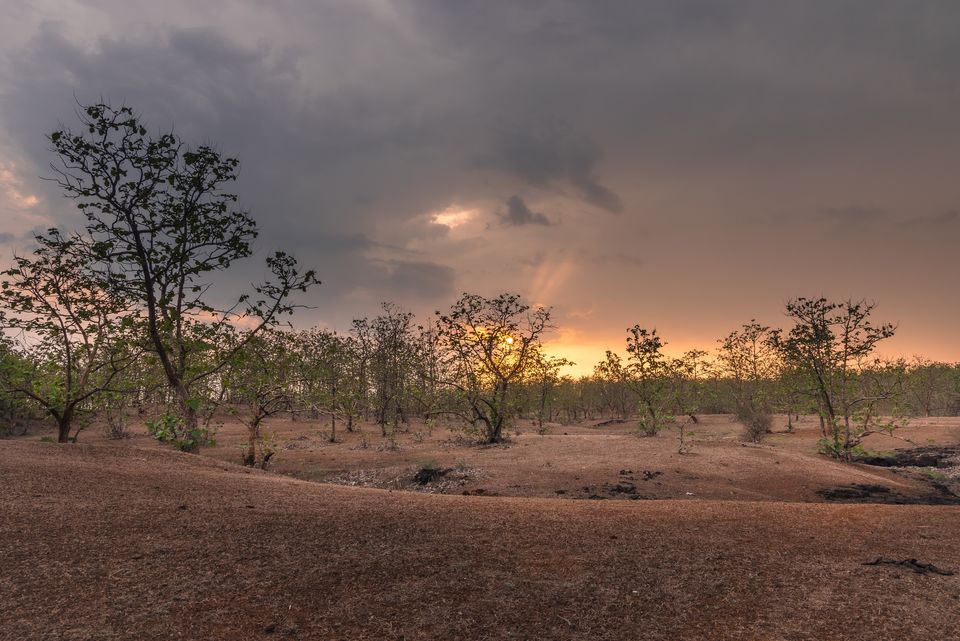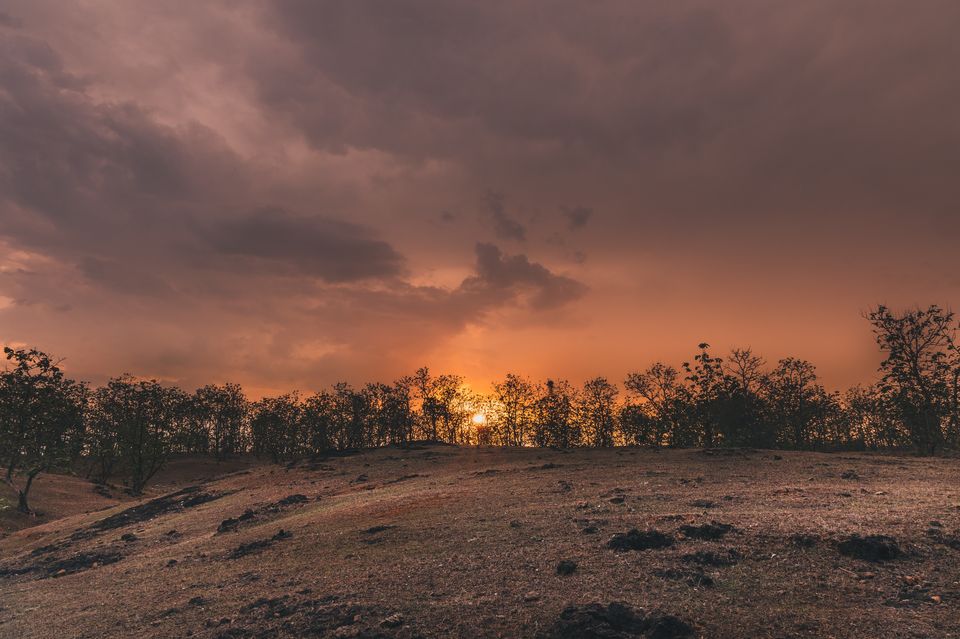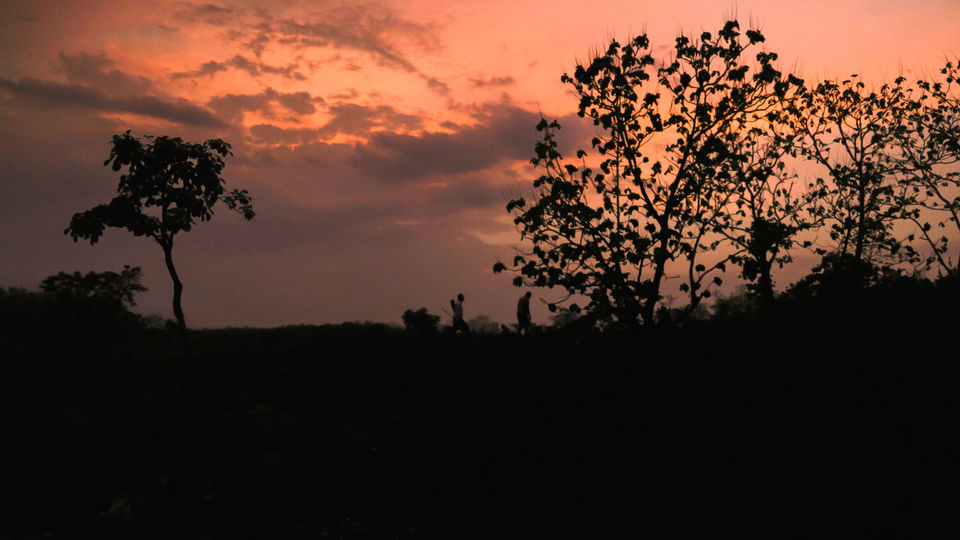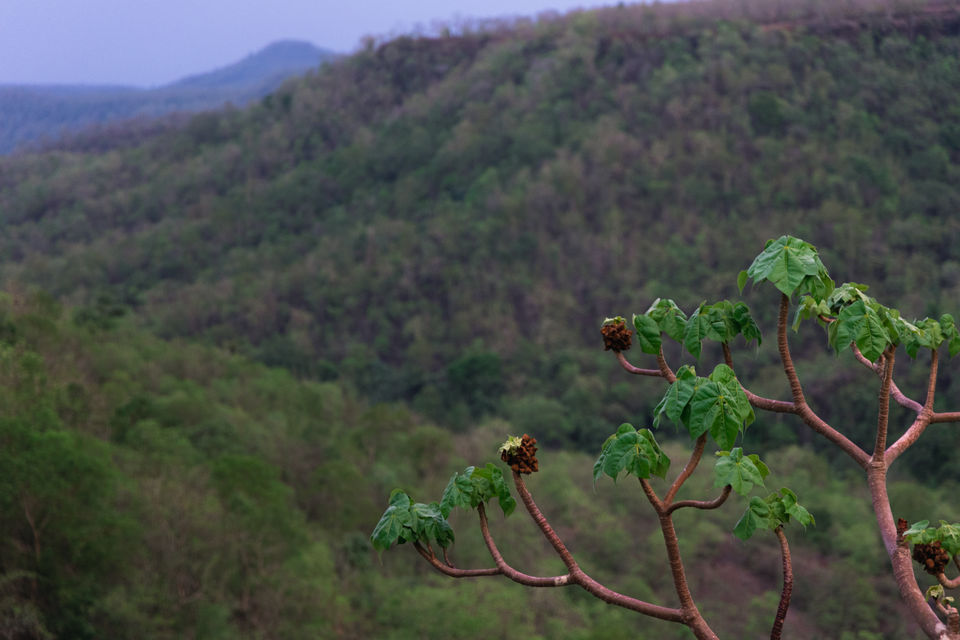 We crossed the dense, scary and beautiful forest to reach an opening. An opening which led to stacks of mountain ranges to the point where my vision blurred out.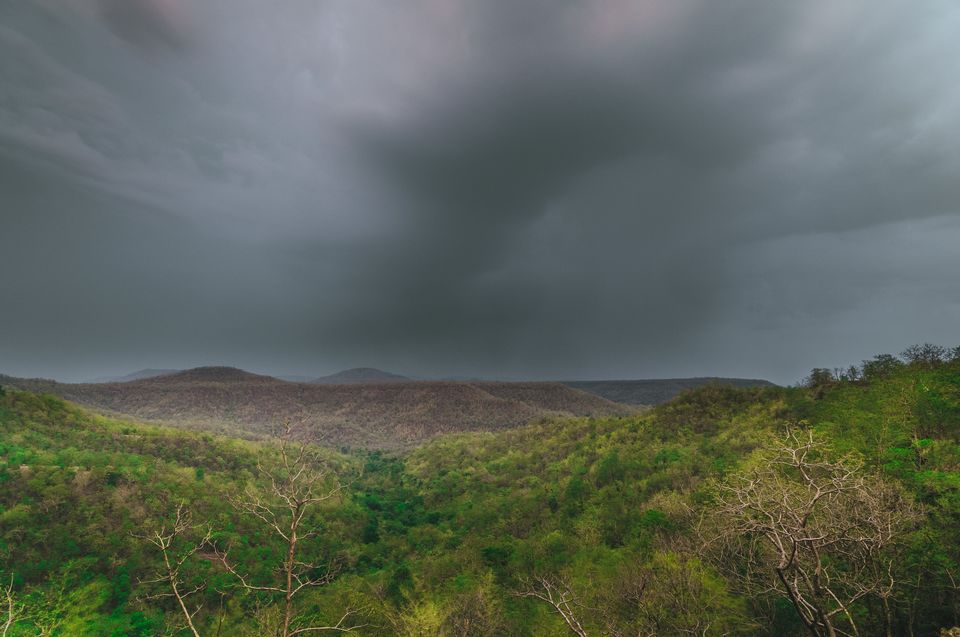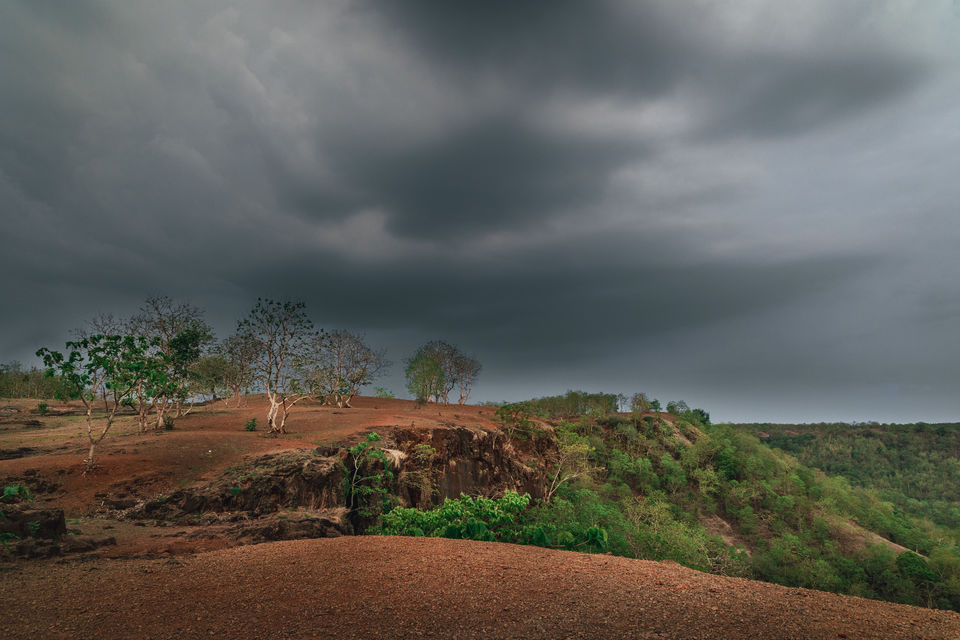 After a freak change of events, clouds started gathering above our heads and revealed one of the most dramatic skies I have ever seen. After walking a few more paces we finally reached this place which , I still don't know is not famous?
There it was, nicely tucked in its own cozy space. The not so famous Rankunya Water fall. I just couldn't get my head around how beautiful this was looking, even in this dried up state ! The Gushing water was replaced by Gusing winds, Loud Sounds were replaced by Soothing Calm, Beautiful photos remained the same, Water drops hitting your face was replaced by cool breeze caressing your face and water running to his lover was replaced by me looking at this beauty as if I was his lover!