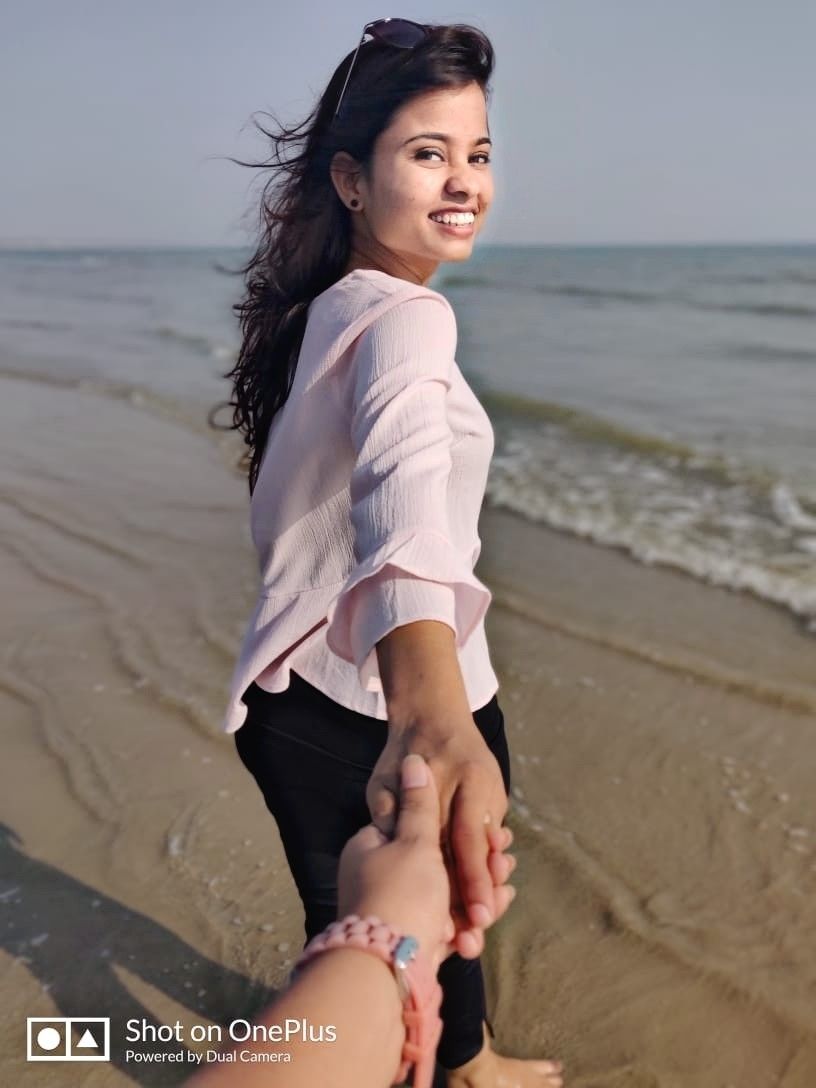 There is a famous saying "Kutch nhi dekha to kuch nhi dekha"..
So here we go to brag that we did watched something worth mentioning. It all started with inviting my BAE to Ahmedabad and I ended up landing in Gandhidham in place of she visiting me to ahmedabad.
Our journey started from Gandhidham on 4 wheels. Her cousins joined us and Four girls left for the first funtrip of the year. Mandvi was our first stop. We reached Vijaya Vilas palace and it was a beautiful structure of architecture in awe-inspiring green landscapes.
When a structure delights with it's architecture then it certainly is the art. So were the vibes of that palace.
In India "shooting of a film" makes already well known historical place more famous.
More than it's actual name, people were seen saying here was movie "Him Dil de chuke sanam by Sanjay Leela Bhansali" shot.
The view from the top was enchantingly awesome. The round spiral stairs makes one feel Royal. When you reach top you can see the splashes of wind playing with your hairs from all directions.
After visiting museum and screening the palace from top to down we left for the private beach of Mandvi.
It was better than my expectation. I have been to many beaches but no other beach can match it's tranquility. It was calm and relaxing. There are charges for visiting this beach as it's owned by a resort. But they are worth it.
Waves left designs on sand like any artist has carved out a design in a stone. We had some tea and snacks in a little Cafe there.
And then we moved towards our next destination without which Gujarat tour is incomplete. The great white Rann of kutch, the name itself gives great feeling. It was two and half hours from Mandvi. By the time we reached there, sun was on its way to meet the night. Though the person at the entrance denied us to purchase the ticket saying we won't get entry as we were late still we bought it and managed to reach before entry closed.
These are the moments when butterflies run in entire body until we finally know whether we are in or will have to stay out.
We parked our car and left on foot. Then we took camel ride towards White Run. The white Rann is nothing but a snowcovered sea where temperature is above zero. It's so captivating that one can feel the crystal salt glowing in night. As if a milky way has been created on Earth. Nature is really magician. There were no mountains, no rivers, no Sea, not even a single structure yet the view was so scenic out of this world. As if an unending white cloth Earth has wore.
The time we visited is the time where this beautiful place accomodates umpteen tourist from around the world. As Rann utsav was going on. There was fair where there were many little shops but what fascinated me most was an art festival where artist from different parts of globe had come to pursue their passion. They were so engrossed in their art without giving any damn to their surrounding. So happy to finish their masterpieces without bothering whether any one is paying any heed or not. You are not an artist if you find excuses for not pursuing it.
For the first time I didn't feel like opening camera and clicking them for it was more peaceful to capture them in eyes.

Kuch Din to Guzariye Gujarat Me..