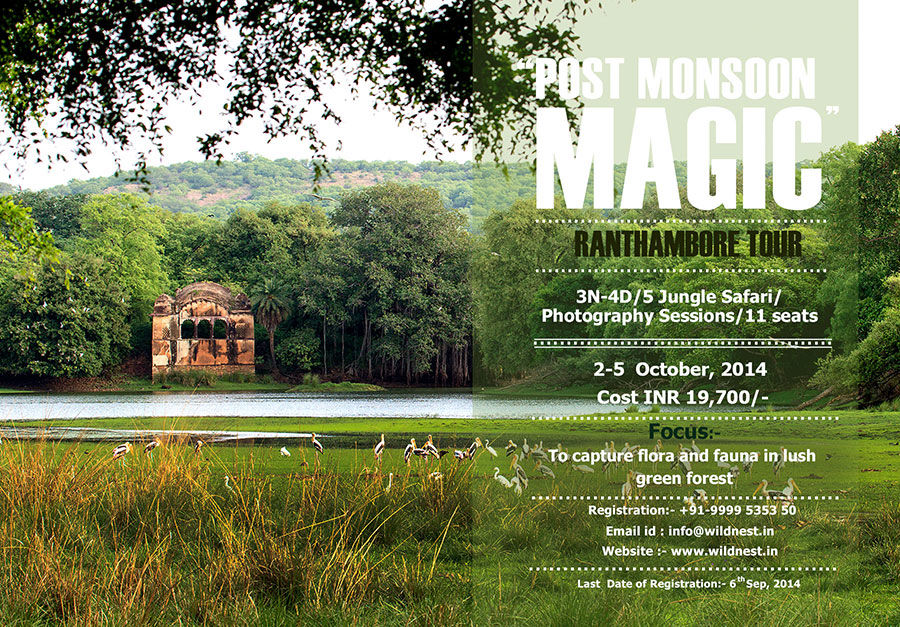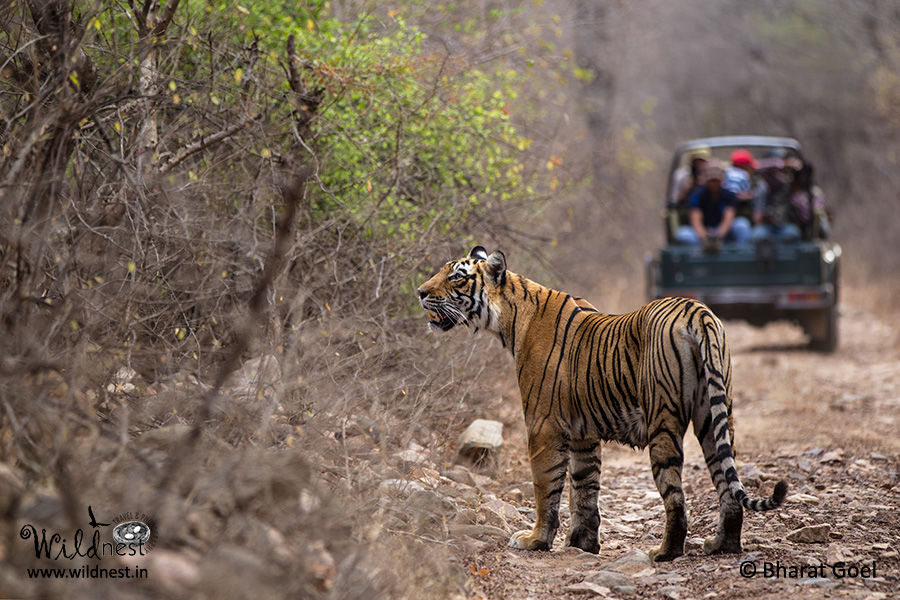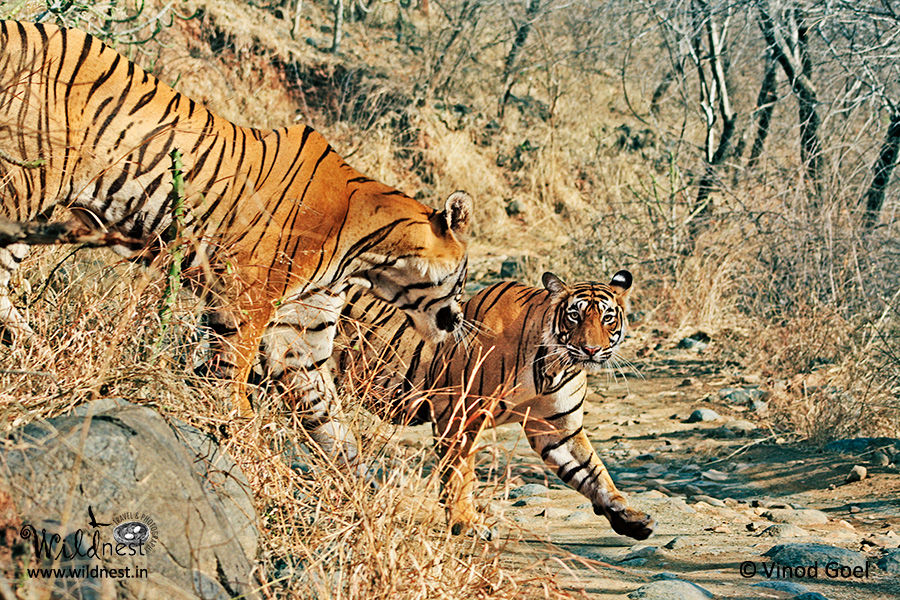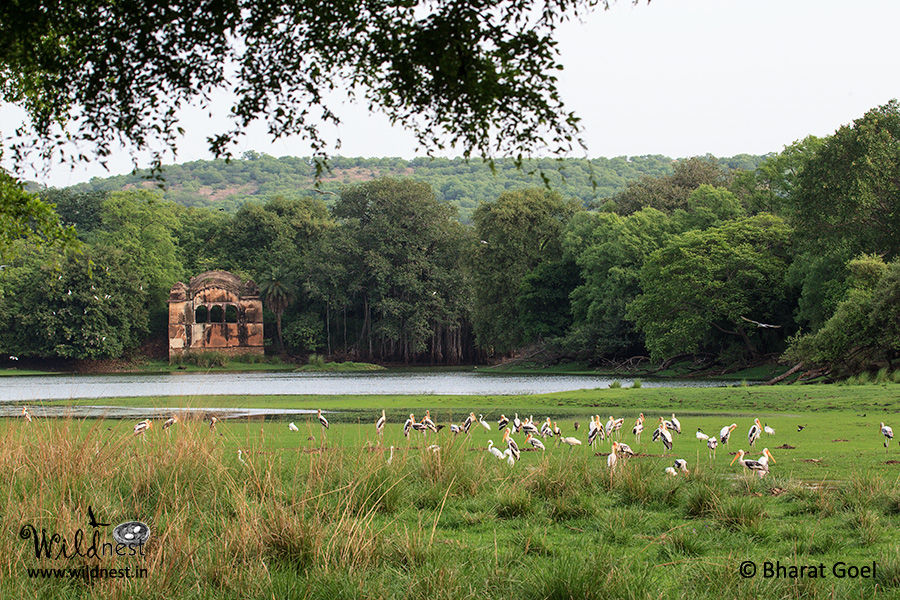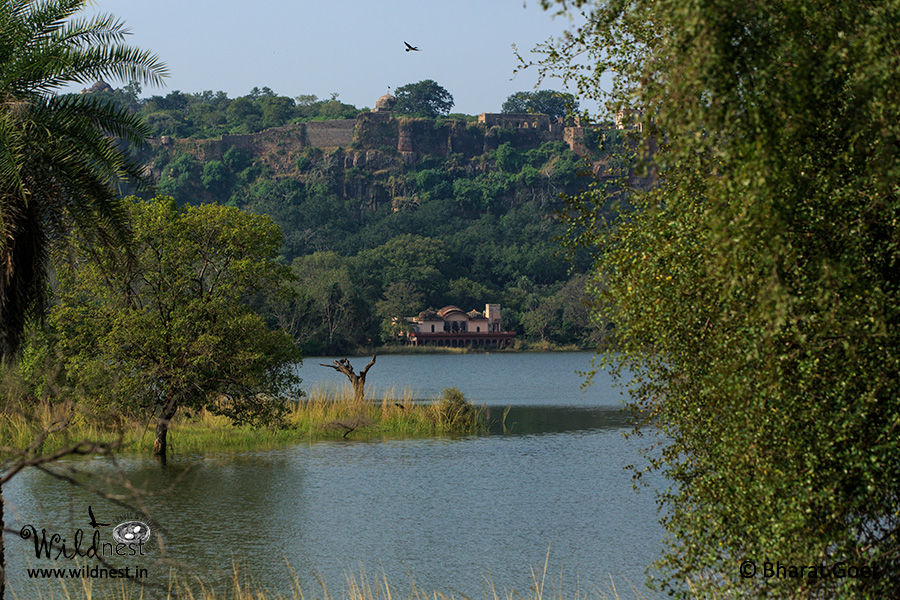 Join us to experience some of the best widllife moments and capture them in your camera. 
Dates: 2 to 5, October - 2014 (Limited seats)
Trip Highlights:
Twin sharing accommodation in comfortable rooms at resorts
A four-day trip including 5 Jungle Safaris
4X4 Gypsy, Ideal for observation and photography with max 4 participants per vehicle
Sessions on photography & nature study
Photography assistance on and off the field
Accompanied and guided by Wildnest team member throughout the trip
(Tour starts from and ends at Sawai Madhopur)
Day 1 – Arrive at Ranthambore National Park and Photography Session
We will arrive at Ranthambore by 12 noon.
After checking in and settling in, lunch will be served.
Followed by Lunch would be an afternoon session on the basics of photography and then quick tips for Wildlife Photography would be given by our experts.
Post supper, we retire for the day.
Day 2 – Morning & Evening Safari
Wow, the big day is finally here. Who knows we might have our first encounter with the big cat today? After tea, we start our day with the morning gypsy safari exploring the diverse flora and fauna of the park and enjoy the unique topography of the park.
We'll be back to resort by 10:30 AM and have breakfast.
After that, morning free at leisure. In the afternoon after a satisfying lunch and some rest, we prepare ourselves to head to the woods again for our evening safari.
In the late evening hours, after spending the entire day amidst nature, its time for our special session ofphotography. We will be reviewing images, sharing the tricks for wildlife photography as well as open to any of your query related to cameras etc.
After a gratifying discussion and sharing day's experience, we will proceed for dinner and retire forthe day.
Day 3 – Morning & Evening Safari
Similar to Day 2 morning & evening safaris and a photography session in the evening will be conducted.
This is going to be another identical day. You would be starting with an early morning Jungle Safari. Keep asharp eye and a good grip on your camera. You are just a click away, Capture!
We'll be back to resort by 10:30 AM and have breakfast.
After Breakfast you can enjoy your 'me time' as you want. Your wish our command.
Lunch would be served on time. Later, an evening safari would be awaiting you. The gypsy ride through the forests is quite an experience indeed. Another round to hunt down in the wild for a glimpse of animals.
Another reviewing session for the day's photographs. Maybe a compliment here and a comment there, after all performance is the key.
After dinner you can definitely hit the bed. The day is over.
Day 4 – Morning Safari & Departure from Ranthambore
Another exciting day, lets see what we find today. Hoping to get some more fabulous sightings and enjoying our last sunrise of the trip, we start our morning safari in jungle.
We'll be back to resort by 10:30 AM and have breakfast.
After breakfast and checking out, it'll be time for goodbyes but with the promise to return.
Our journey ends here. We part and return home after a journey filled with wonderful memories, enthralling experiences captured in our frames to cherish forever.
Trip Includes: Twin sharing accommodation, All meals, All Jungle safaris, Forest fees, All applicable taxes.