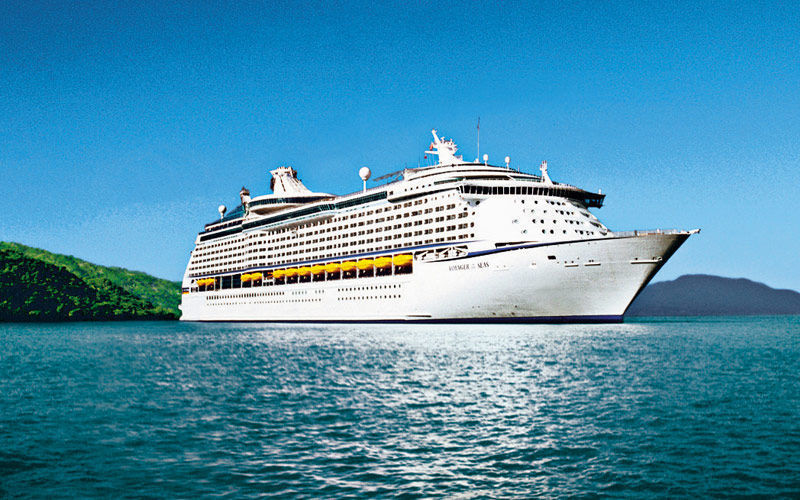 From Gurudwara langars to curating the menu for a cruise ship – at the age of 25, he is the youngest executive chef to have ever worked with a five-star hotel in India. He talks about food with the same childlike exuberance with which he cooks. Ranveer Brar, with his cult celebrity status and a conglomerate of restaurants and television shows under his name, has put India on the global culinary map. I had the opportunity of meeting Chef Brar aboard Royal Caribbean International's Voyager of the Seas, and here are some excerpts from our interview discussing food, restaurants and the indulgent cruising experience.
Tell us a little about your journey – how Lucknow shaped you into the chef you are today?
For me, food has always represented an institution where learning never ceases. I had my first tryst with cooking at the langar. But my actual affinity towards cooking developed much later when I got exposed to Lucknow as a city. When I was older and started exploring the streets of Lucknow, the lanes, its food and folklore started unfolding before me. At that point, I got a taste of different sides of food and food connect, food history and food conversations as well. It opened up a completely new world of possibilities of what one could do with food. I had my first culinary tutelage under Munir Ustad, a skilled kebab vendor in Lucknow. I then completed my formal education from IHM Lucknow and began my career with the Taj Group of Hotels. I then went on to open several restaurants pan India and abroad.
Your very first stint with professional cooking was for a Gurudwara langar, at the age of 6. Tell us about that experience.
As a child, I was fascinated by the 'buzz' that happened in the communal kitchen, i.e the langar. The sheer volume of food being cooked by at least 50-60 people in that kitchen, turned out super delicious (without being tasted, since it was bhog) every single time made it extra special. It was also my earliest experience of cooking food in a large quantity. Cooking at the langar instilled in me the values of cooking selflessly and with emotion and definitely, the importance of a clean kitchen and hygiene in general.
From Gurudwara langars to curating the menu for a cruise ship – what are some of the keys things that've changed and some that have remained the same?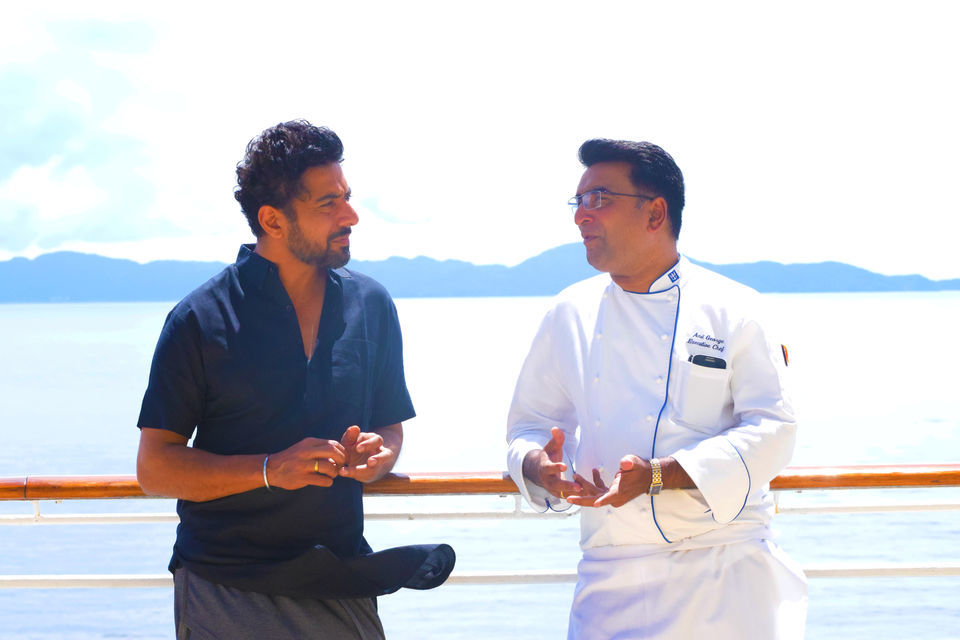 What has changed - the audience, the people, their choices, perspectives, knowledge about and approach to food. What has remained the same is the ultimate relationship with food, which is happiness. Another thing which remains the same is the understanding of the business.
Tell us a little about the atmosphere in the galley every morning – the 'behind-the-scenes' of keeping a cruise kitchen up and running.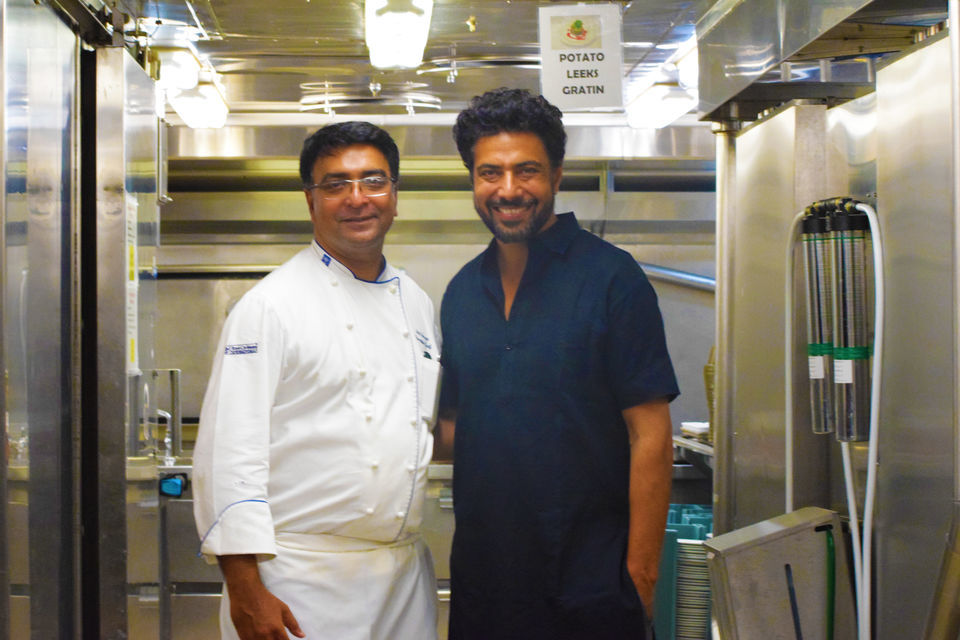 The galley runs like a well-oiled machine. Everyone knows what they are doing, it's amazing how it works like clockwork. There's no single extra spoke in the wheel. In a cruise/ship, timing is key. There are only 800 seats and 2,400 people to be fed. If you don't serve food in time, it won't be cleared up in time and the next meal won't be served on time, essentially everything gets backlogged and that's a bad thing to happen.
Voyager of the Seas saw a huge number of Indian travellers on board. Keeping in mind the logistical hindrances of a cruise kitchen, how did you create the final menu catering to them?
My consideration was to create a menu set that would eventually please the average Indian traveller. The idea was to create some wow factors on the main menu along with some action stations and some stationary counters like pickle, papad and a condiment counter.
From the collective calm of a kitchen to cooking for a live audience during the biryani masterclass – which process do you enjoy more?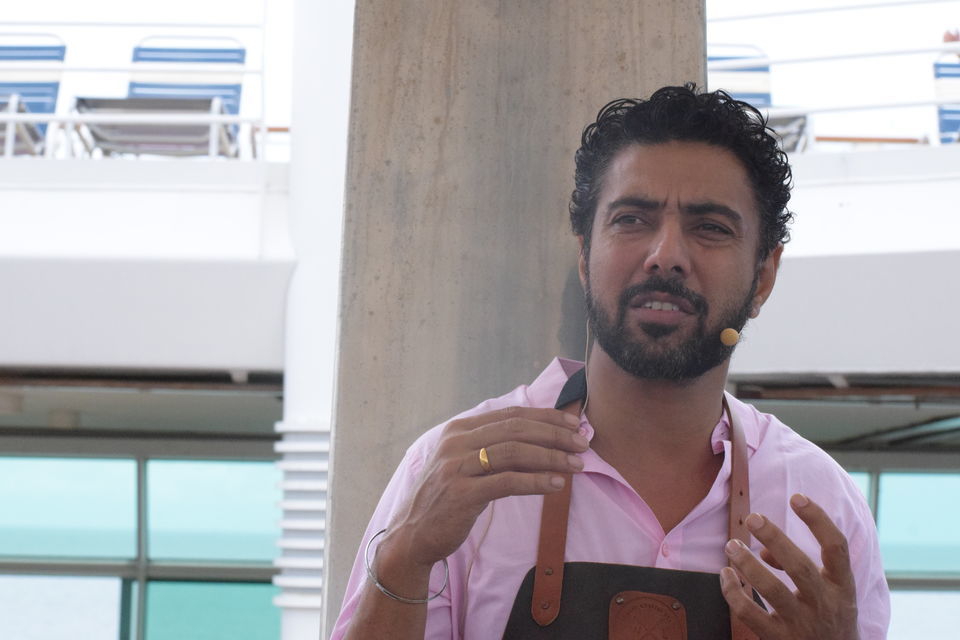 I love cooking for a live audience. It's instant gratification, you get to experience their response firsthand. You interact and connect with the audience and the energies bounce off each other. It's also interesting to share trivia to and fro, how they cook the same dish and their experiences and/or memories of the same.
Describe your experience of cruising for the very first time.
My experience was out of the world. For somebody who lived for 2 years in Goa and in Boston, sea was not something new to me. But it's a different experience, from being an observer on the beach and to be actually travelling on the seas for some days at a stretch, the quaint, the calm and in contrast, the action behind the scenes inside the cruise is outstanding.
What would a perfect day aboard the Voyager of the Seas look like?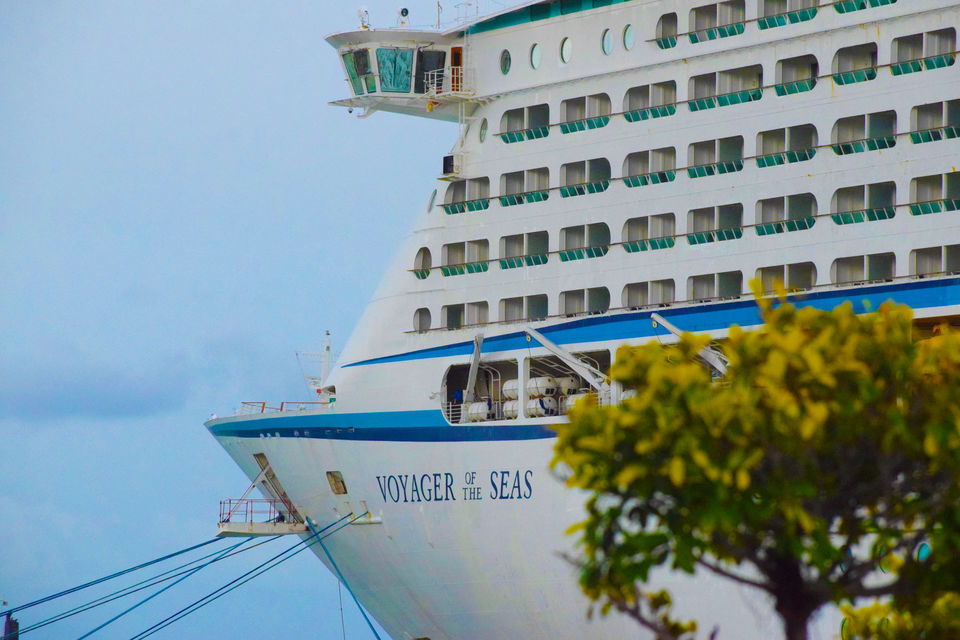 Typically it would begin with a good breakfast at the Windjammer followed by some time at the pool. Then snowboarding, a round of table tennis, enjoying a soft-serve cone, heading to some of the speciality restaurants, Japanese for lunch and Italian for dinner. Definitely checking out some of the shows as well. There are some amazing beer cocktails at the bar to be enjoyed. A good dance session in the promenade followed by coffee at the cafe and finally hitting the sack.
What are some of your favourite destinations in the world? And how have they inspired your food?
I strongly believe that travel makes a good chef better. And that's because you start to connect better with food. To innovate or reinvent any dish, especially as a chef, you need to have experienced it in its original form at its place of origin. On that train of thought, I have been inspired by several destinations at the culinary level, some that stand out are Kerala, Turkey and Scandinavia.
What's your go-to comfort food for a bad day?
Khichdi, it's one comfort food I can have any day, any time.
The Voyager of the Seas docked at Malaysia on the second day of the cruise. If you had to take out a few people who have never been to Penang, for a food walk – where all would you go?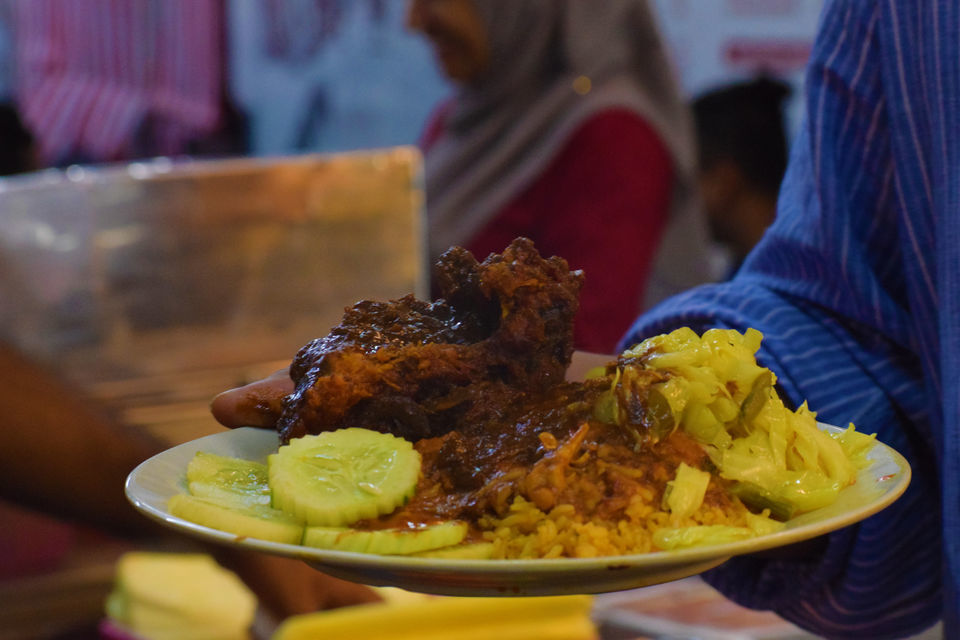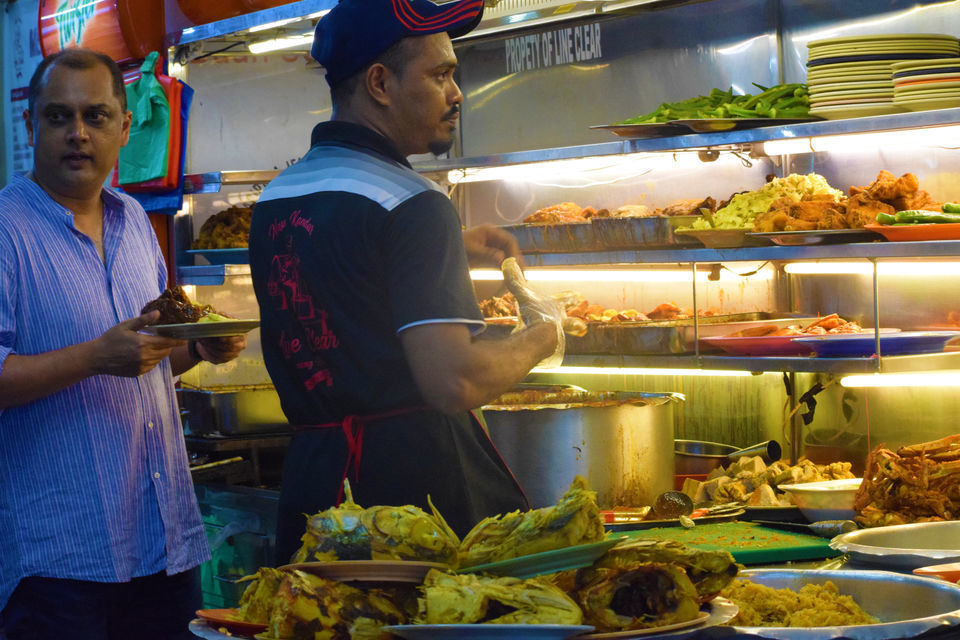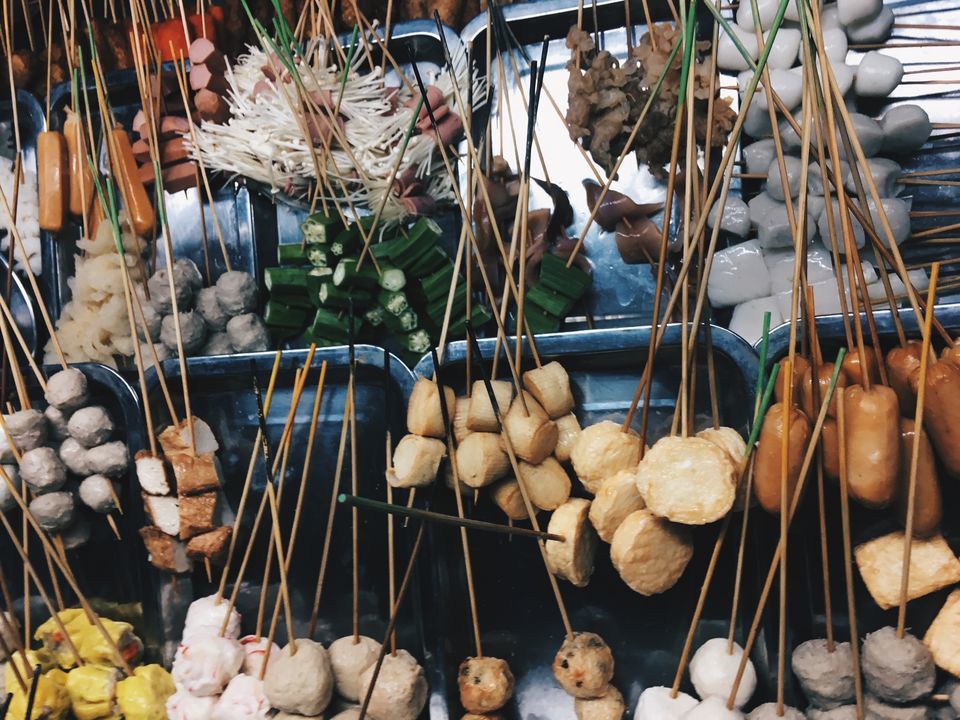 Georgetown is an excellent mix of cultures that have contributed their culinary influences. We had this amazing meal at Line Clear, famous for its nasi kandar. Apart from that, street food is always the best way to explore the true cuisine of any place. The Chinese food stalls are a must try if you love experimenting with food. From Chinatown, Little India, hawker stalls and food courts to fine-dining, you have them all here.
So the culinary travel trend has grown rapidly in recent years and there's been a surge of bloggers who plan their trips solely with the food native to that destination. What would you like to say to these people? The spots they should hit, the questions they should ask.
It's heartening to see the food exploration growth over the years, how people have started to venture out to not just eat but try to connect with food, have conversations. Again, I reiterate that street food is an excellent way to understand the cuisine and culture of any place, so try to explore local food more. Check with the locals; the older and/or interesting establishments and how they have evolved over the years or how they have witnessed culinary evolution around them. Above all, an open-minded approach is important when you sample any new cuisine.
What's the one cooking experience that you can never forget? And that one defining moment where you knew that this is what you wanted to do for the rest of your life.
At the age of fifteen, when I cooked rajma for my mom for the first time, I realised that food was my true calling. Up until then I had been going through the different stages of food appreciation, connecting with it at different levels. The one cooking experience close to my heart is cooking for the late Shri Vajpayee. A co-Lucknowite, it was amazing connecting with him and having conversations with him across the table.
In association with Tirun Travels.