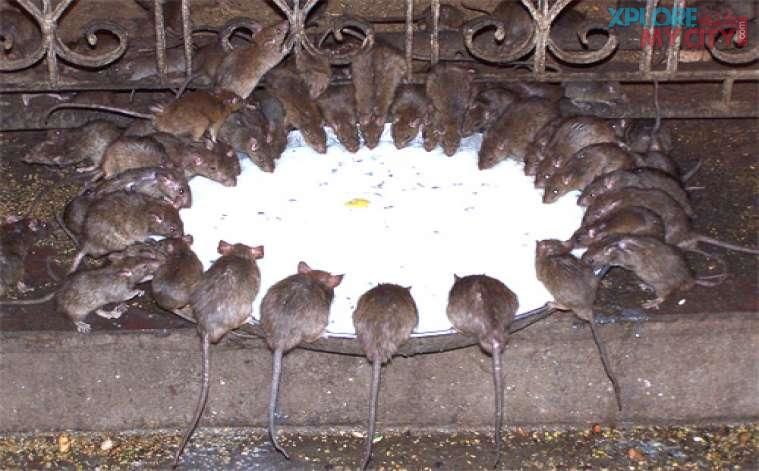 There is a temple in Alwar which is name "KARNI MATA TEMPLE". You will amaze to see lots of rats here but they will not hurt anyone.
Alwar is a city in the northern Indian state of Rajasthan. Alwar City Palace, from 1793, blends architectural styles and has marble pavilions on lotus-shaped bases in its courtyard, plus a museum with rare manuscripts. It's next to the marble and sandstone Moosi Maharani Chhatri shrine. A steep path leads to the Bala Quila fort, with marble pillars and latticed balconies. Sariska Tiger Reserve lies southwest of Alwar.
Karni Mata Temple (Alwar) :
This temple is famous for 25,000 rats. Yes, you heard right. You will find so many rats here and they will not harm me.
Situated in the heart of the city, near Bala Qila and Sagar Palace, Karni Mata Mandir is revered Hindu site and a major tourist attraction in Alwar. Supposedly the fiercest incarnation of Goddess Kali, Karni Mata is the presiding deity of the temple.
The temple also boasts of a magnificent edifice with an influence from Mughal architecture. It has large pathways, enormous doorways and huge walls intricately carved with craftwork. Entirely made of sandstone, the temple has elaborate drawings on its pillars, pergolas and domes.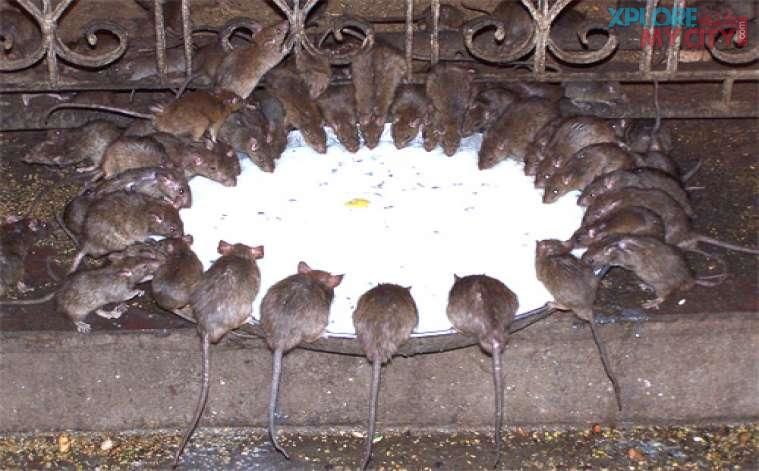 Location: At a distance of 30 kms south of Bikaner
Dedicated to: Karni Mata
Also known as: Temple of Rats
Attraction: Thousands of Rats are worshipped
Architectural style: Mughal architecture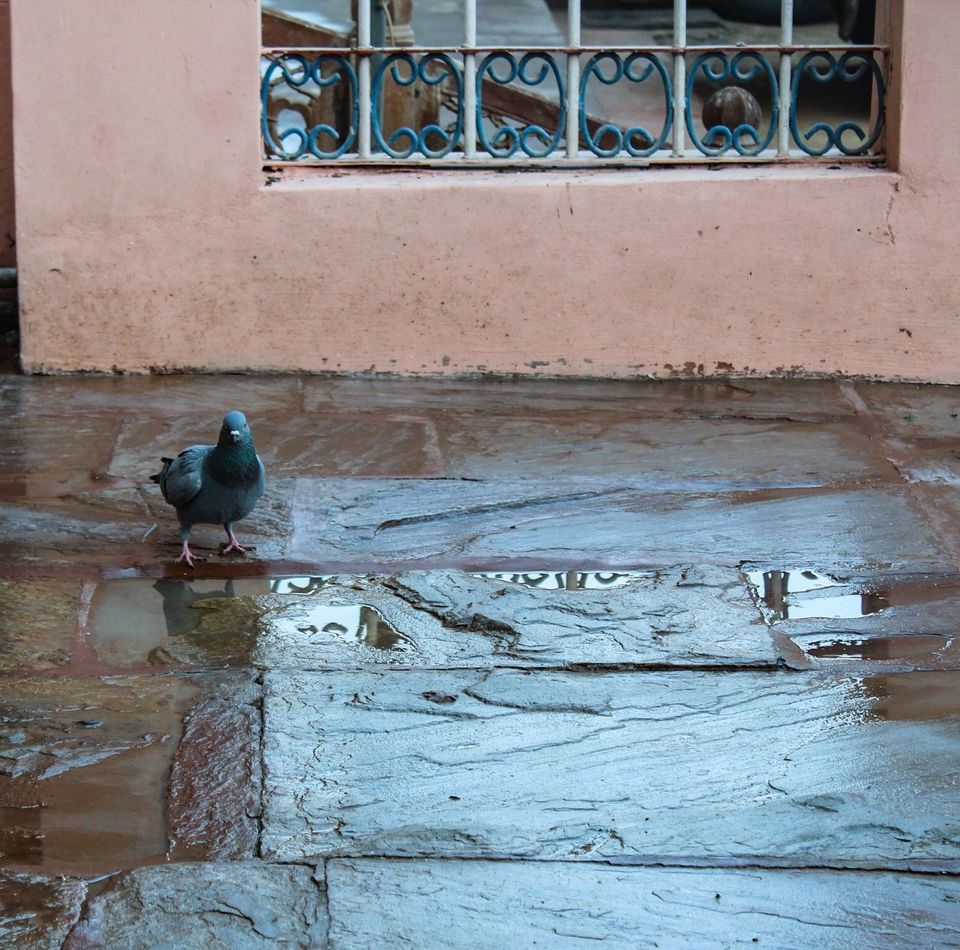 In the main shrine, the image of the goddess is placed with holy things at her feet. Surrounded by rats, Karni Mata is holding a trishul (trident) in one of her hands. The image of Karni Mata is 75 cms tall, decked with a mukut (crown) and a garland of flowers. On her either side, images of her sisters are placed. Karni Mata Temple attracts numerous tourists and pilgrims throughout the year, due to its unique presiding beings.