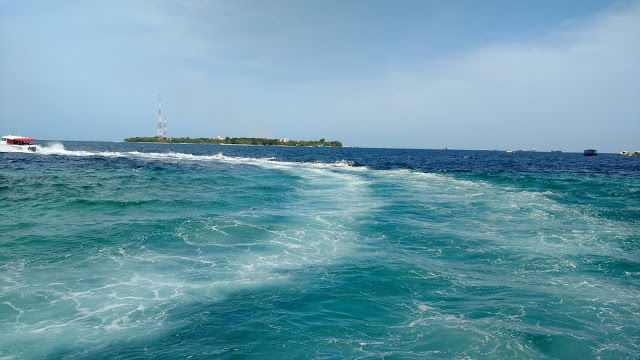 What comes to mind when you hear the name 'Maldives'? Pristine islands surrounded by turquoise waters! But accessible only through super luxe resorts or equally posh liveaboards well beyond the average Joe's budget? You would have been correct in the year 2008, not anymore. In 2009, the government opened up the local islands to independent travelers, allowing locals to convert their homes to guesthouses.
Maldives is a tiny island nation and yet many worlds in one. The most widely known version of Maldives is that of the private island resorts which outdo each other in providing obscene luxury to those able and willing to pay. Yet another version is life in Male, the extremely congested capital island and business center that is more chaotic than Bangkok. The least known version is the humble,peaceful life on local islands that is remarkably ordinary and yet fascinatingly extraordinary at the same time.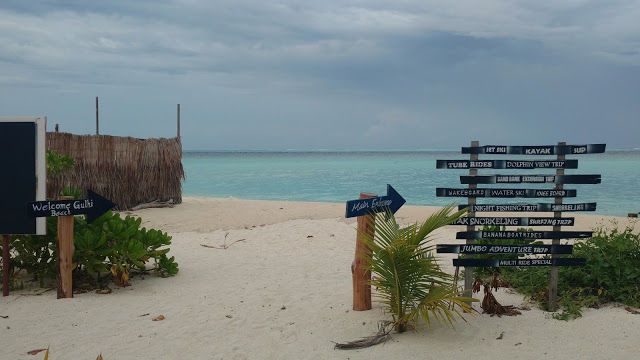 I had the fortune of visiting two small local islands - Maafushi and Gulhi that are within 2 hours from Male by ferries that locals use. The ferry from Male will cost you less than $2! Caveat - there is only one ferry on most days and none on Friday. Ferry schedules are accessible at www.atolltransfer.com. Tiny Maafushi is the capital of the independent travel scene in Maldives and is already heavily commercialized. Almost every home has either already been converted into a guest house or is in the process of being so. Gulhi is relatively quieter, even smaller and has only a couple of guest houses as of now. It is ironic that the very move that has made these gems accessible to common travelers is already jeopardizing the sustainability of their natural splendour.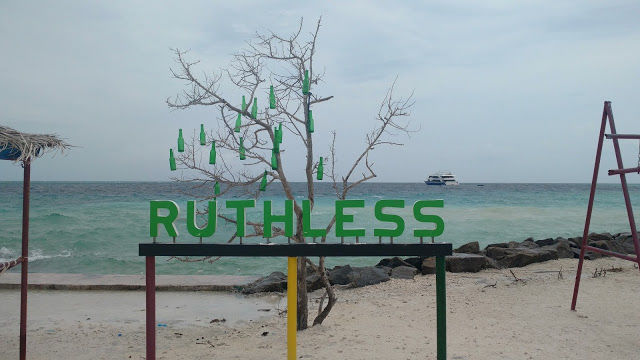 The water on the beaches on these islands is the same turquoise colour as that in the resorts. Most of the dive sites and excursions you can access from here are also the same as those you can from the luxury resorts.There is a small difference though.You can spend a fortnight here for the nightly rate you'll pay at the resorts. But that is not even the real reason you should go here. You should go here if you want to know what ordinary Maldivians are like and how they live. That's something top of the luxury resorts cannot give you. That's also the topic of a separate blog post ????.
Maafushi has atleast 3 PADI certified dive schools and dozens of companies that organize snorkeling, dolphin watching and fishing excursions. All the providers have their offices in a row, close to the ferry jetty. Do ask around for the best prices. If you are keen on getting a glimpse of the resort life and are not very hard up, day excursions can be arranged for $100-$150 pp (rates vary by resort and operator) which will include buffet lunches at the resort including alcohol. Gulhi has fewer options and the guest houses there can arrange most of these activities for you, but typically at a higher cost.
My advice to every serious traveler is to visit the local islands NOW. Before they loose all semblance of local culture and become tourist traps.Or a new regime reverses the decision to open the local islands to tourism.