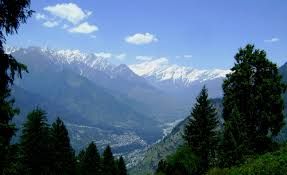 Tiny by size, Sabah packs quite a punch with its gazillions of natural treats that will leave you feeling as though you have walked into paradise as it was when the earth was first formed. Jungles and parks teeming with the wild, mountains jutting out proudly against the skyline, welcoming diving sites. The gateway to some of Borneo's best known offerings, the 72,500sqkm Sabah plays host to an array of indigenous groups including the Dusun, Kadazan, Lundayeh, Murut, Rungus and Sungai peoples.
Travelling to Sabah is made easier by the fact that express buses now ply to major towns in Borneo. These express buses are also the most convenient option when it comes to travelling through the country, and you can book the tickets online as well, making life easier for you. Refer to redbus.my for more information related to bus booking.
Falling just below the typhoon belt, visitors to Sabah come here for the challenging trekking and mountain climbing along the dizzying Crocker Range.
Borneo Sun Bear Conservation Centre: The smallest bears ever, watch them up close from an elevated viewing area or grab a telescope for further examination as you watch these beauties live in action in the wild.
TambunanRafflesia Reserve: This Park is dedicated entirely to the world's largest flower, Rafflesia, and the 12 species found here are native only to Borneo and Sumatra.
Tawau Hills Park: A park replete with natural trails that will take you on a tour that crosses the Sungai Tawau stream, Bukit Gelas Falls, 11 hot springs and many such wonders.
Mt Kinabalu:Its wild granite spherical peaks at 4,095 m above sea level, glinting in the morning sun, is a sight to behold.
Labuk Bay Proboscis Monkey Sanctuary: This privately-owned sanctuary located within an oil palm estate gives you the chance to observe these animals up close and personal. The remarkable males sport big dangling noses, reddish flat-top hairstyles, white tails and markings, and pot bellies. The females on the other hand, are much smaller and have up-turned noses.