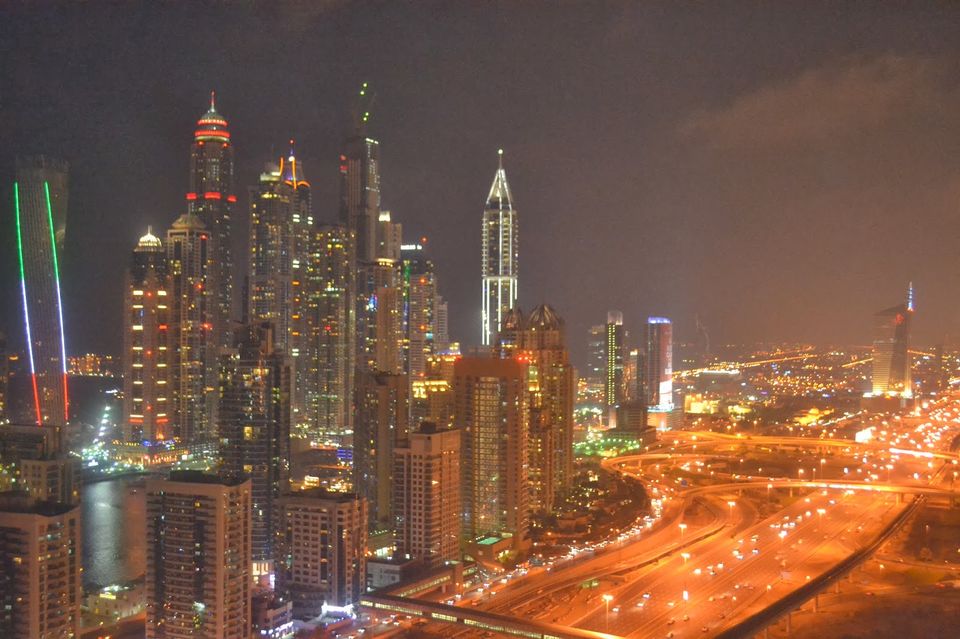 Dubai- the city of extravagance as I call it, is not just a city of malls and buildings but is a miracle of mankind. Its a city full of such grand architectures that your neck will get a steep pain, creativity put into these structures from the very foundation, water bodies created artificially in a desert, gold displayed into the markets showing a mark of richness.. Worlds most expensive cars, tallest buildings, biggest malls, highest fountains, filthy expensive hotels is a charismatic watch. All in all everything created in Dubai is with the idea that it should out-beat everything else in the world. Right from the moment I reached the airport, the place seemed like a chessboard. The men always dressed in a white attire called Kandoora and the women dressed in a black attire called Abaya walking side by side.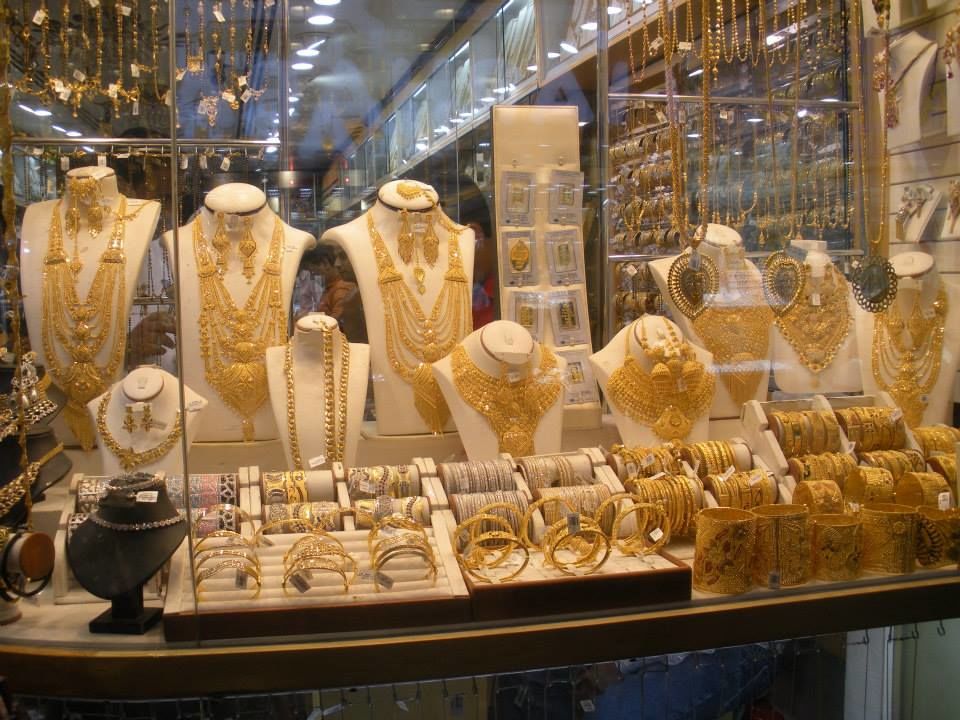 In the first and the second day of my trip I covered the Gold Souk, Dubai Mall, Atlantis Hotel, Marina Walk, JBR walk and Barasti. Every place has a story to tell. All gold shops in the Gold Souk did not have a single security guard outside the shops coz of the strict law an order of that place. Dubai mall is the biggest mall in the world and the fantabulous light and water show on the riverside is the worlds highest. Atlantis Hotel located on the stem of an artificially created island- Palm. And JBR walk is the driveway for the most expensive cars.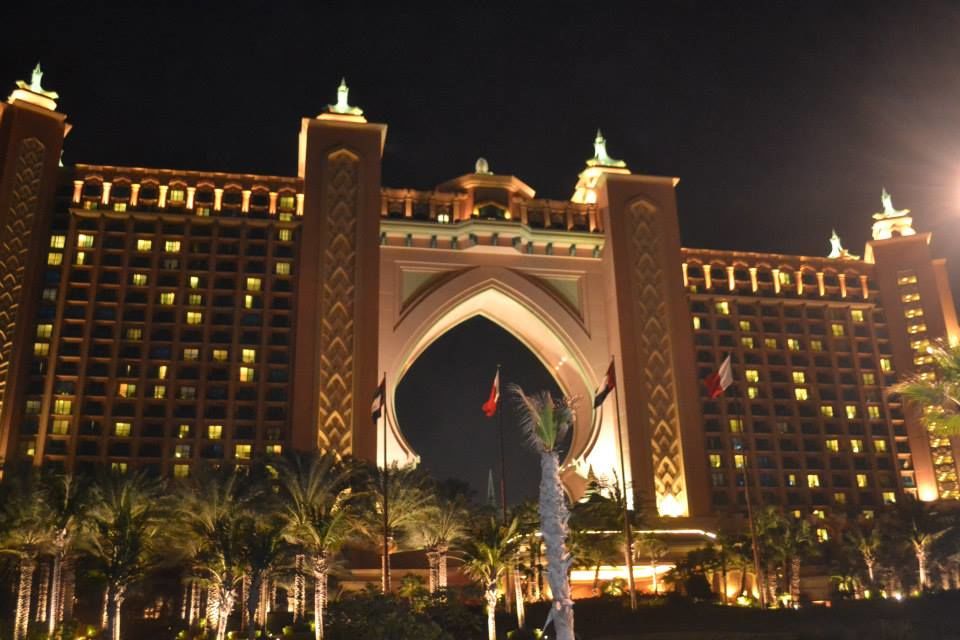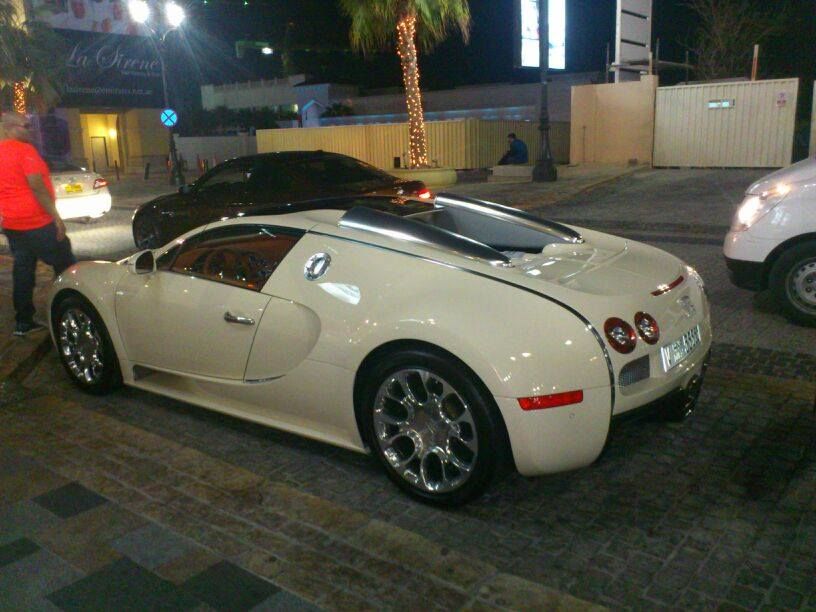 Late evening on Saturday after running endlessly with my friends, I was on my own as they had offices on Sunday. Yeah !!! People work there from Sunday to Thursday unlike us. Sadly they had to depart and I decided to explore the city on my own.
I as a single girl have carried the same fears as any other girl of being on my own in a different country. Fear of getting into some serious trouble, feeling of being unsafe in the night, doubtful of getting bored, fearing people might think I am insane or who would click my pictures :P etc etc. But this time while I was in Dubai visiting my angel hosts, I dropped my fears and set out alone to various expeditions in the unknown country. I thought to myself what will go wrong ? Its a safe country. Lets figure out how is it?
My first solo visit was Barasti Beach bar coz that's the only thing which comes to our mind on a Saturday night. Barasti is the most well known party places there. Beach side club with beds on the sand, what else can one ask for. Quickly I grabbed something to drink and sat on the beach for a while. Wow !!! Just cant define the feeling of sitting there for hours.
My second visit included the Burj Al Arab beach where I met a Malaysian family. It was wonderful listening to their experiences and they gave me a teaser for my third visit, which was a Desert Safari. Well it turned out to be the most thrilling experience of my life. 4*4 SUV's running up and down over the sand dunes at fast speeds, sometimes turning right and sometimes turning left, almost diving through, sliding on its own due to excess slide. My heart was pumping twice as fast coz it was damn scary but a Must go !!!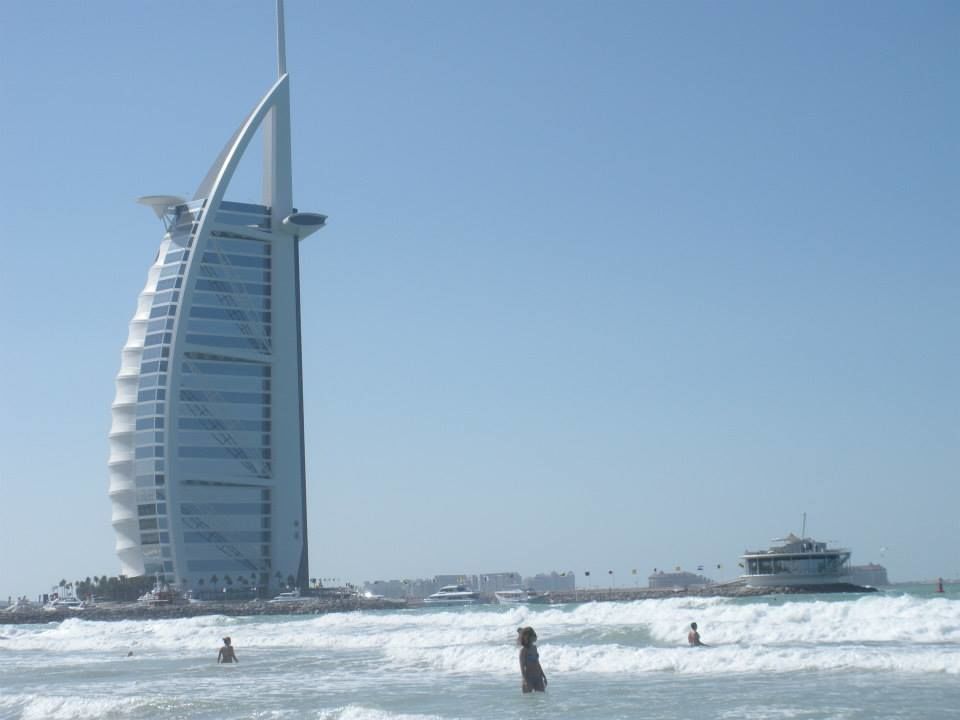 For the fourth visit , I booked a tour cab for Abu Dhabi for the next day. I got ready by 9 but to my scare it did not turn up. I was left stranded but was in no mood to give up on visiting the place. I decided to take a taxi and go by bus. But damn !!! I missed the bus by 2 minutes. Luckily a group of youngsters working in Abu Dhabi invited me to come into a shared taxi. Had it been India I would have refused, but I did not feel scared there and said yes. 1 hour and I was in a new Islamic city which is a little more conservative than Dubai for the reason that its less open to tourism.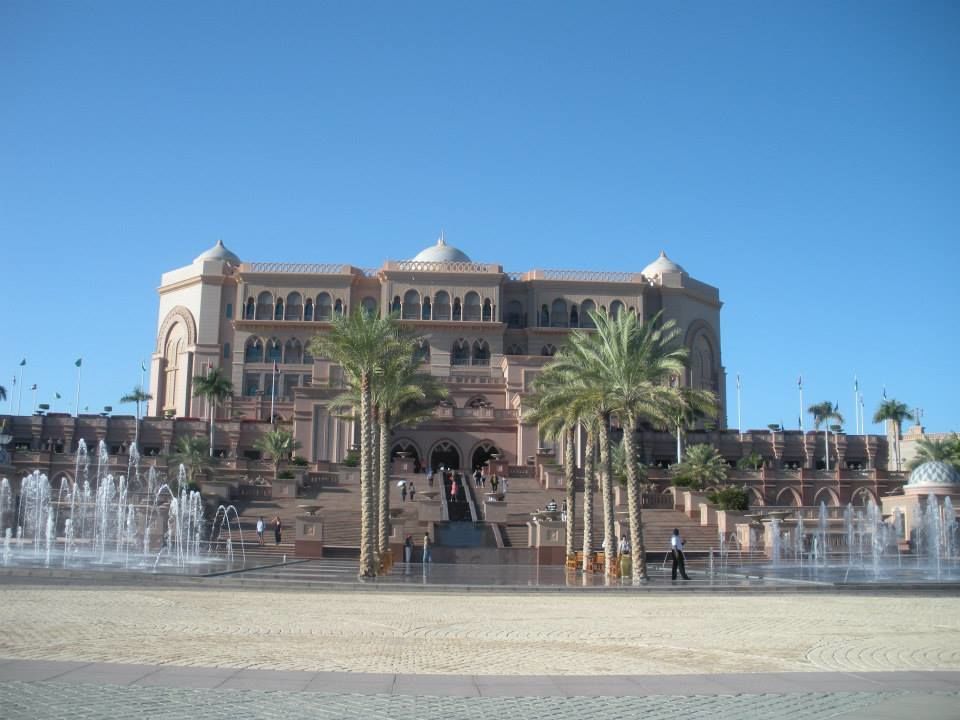 I treated myself with a delicious Biryani and took a walk on the Corniche street until my friend joined me. He took me around the city and to the Sheikh Zayed mosque which is like spread across an area of five football fields put together. Shining marbled floors, beautiful walls, huge chandeliers was indeed spectacular. I had to wear an Abaya to go inside which gave me feeling of melting into their community. Rushing back to the bus stand to catch the bus back to Dubai, I realised that Abu Dhabi was not a place to be missed. I boarded the bus and it was the worlds first bus to have an in-house pantry. I ate a lot and reached back tummy full.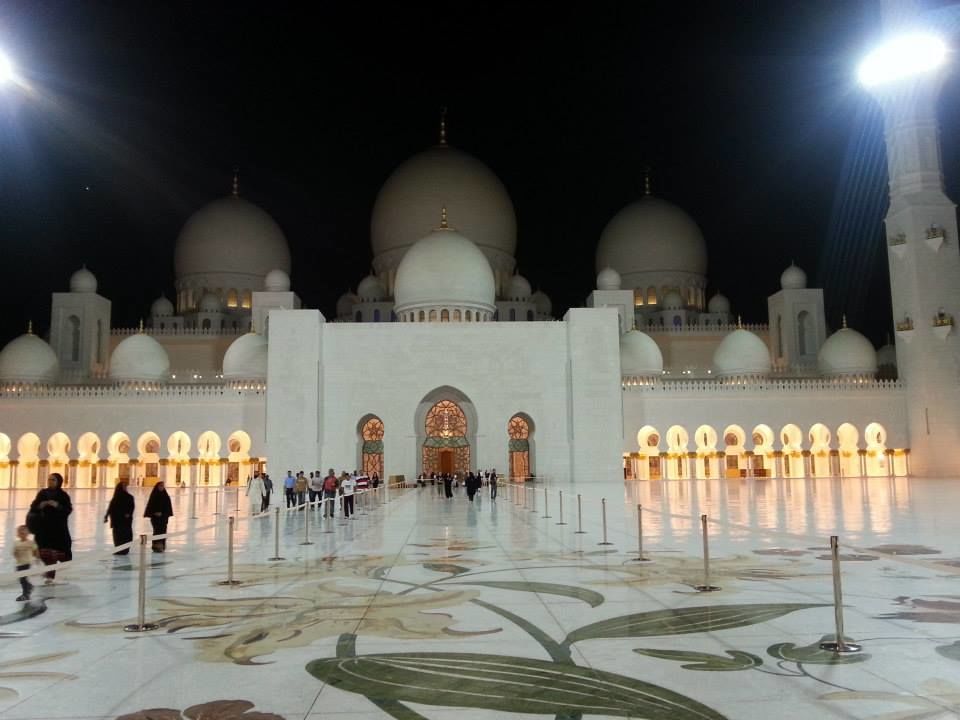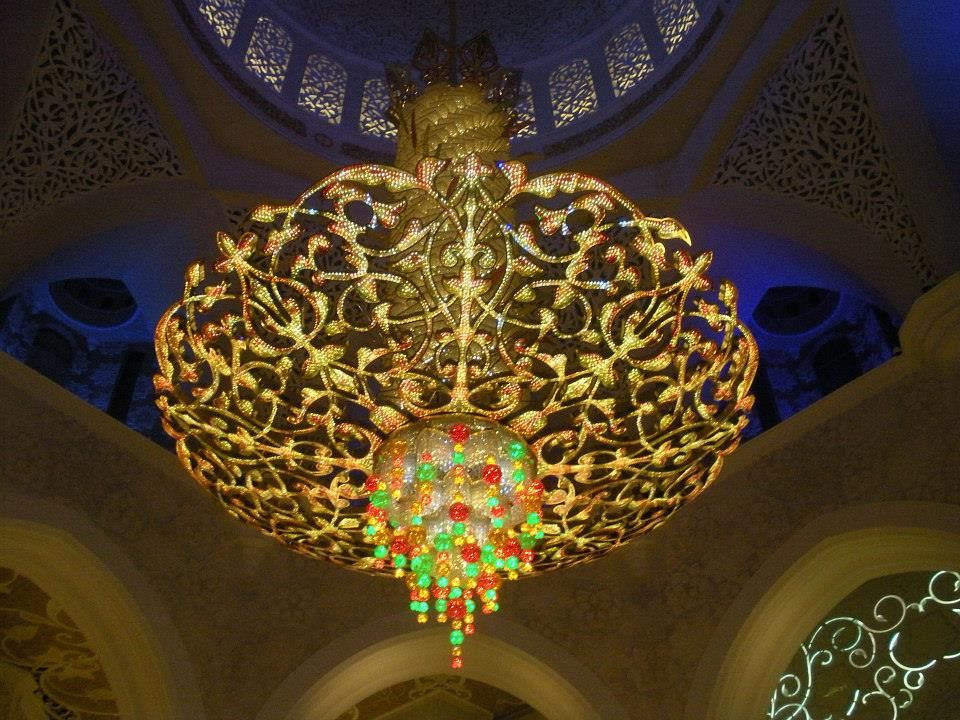 On the last day, with the thought of having an evening flight back to India, I decided to give peace to my legs and just relaxed. All day I was being filled with sadness to bid adieu to the city , but also happy to have bundled such splendid experiences. Roaming on the streets of an unknown country has always been a refreshment and this trip came out to be an energizer which hopefully keep me going for sometime now.